The 20 most strange and unusual museums in the world
What you can see in the strangest and most unusual museums around the world: from mutants and lawnmowers to marijuana and phalluses.
1. The Muse Underwater Museum. Cancun City, Mexico
This incredible underwater museum with dozens of life-size sculptures is used as artificial coral reefs for local flora and fauna.
2. Hermann Burgave Museum. City of Leiden, The Netherlands
Before it became a museum dedicated to human mutations, before mutations were a great discovery in medicine, botany, and physiology, this building was a simple hospital. Now, however, you can view the Sebald Justinus Brugmans collection, which includes jars, test tubes, and all sorts of mutations in them.
3. the Momofuku Ando instant noodle museum. Osaka City, Japan.
This is a tunnel-shaped instant noodle museum with over 800 different packs of noodles on its hemispherical walls. In the 2000 Japanese public opinion survey, Momofuku Ando's invention of instant noodles was cited as the greatest Japanese invention of the 20th century.
4. Meguro Museum of Parasitology. Tokyo, Japan
This museum includes more than 45,000 exhibits from the world of parasites. For example, a monkey brain riddled with brainworms and a 792 centimeter long tapeworm, a parasite that lives in the intestines of 3 out of 10 people on earth.
5. Divorce Museum. City of Zagreb, Croatia.
Every item in this collection, whether it's a wedding dress or even an axe, has a story in the final stages of a failed relationship.
6. Museum of Bad Art. City of Beston, Massachusetts.
This museum features works by famous artists who have had things go wrong, as well as odd copies of paintings by other artists.
7. Paris Sewer Museum. City of Paris, France.
Believe it or not. But this museum dedicated to the sewers of Paris was founded in the Paris sewerage in 1800 and it is still in operation. It features many historical exhibits and not necessarily on the subject of its name.
8. Mütter Museum. City of Philadelphia, Pennsylvania.
This museum boasts hundreds of specimens of skulls and skeletons showing the many pathologies in human structure.
9. Dog Collar Museum. City of Kent, England.
This museum contains accessories for man's best friend for five centuries.
10. Museum of Death. City of Los Angeles, California, city of New Orleans, Louisiana
According to its founders, the museum was founded in 1995 "so that visitors could learn all the truth hidden from them in the media concerning certain events involving the death or murder of people." The museum does not offer tours. Each visitor can look around on his or her own, which will take about an hour.
The museum itself also contains the head of Bluebeard, the French serial killer, in addition to numerous autopsy documents, videos and photos from crime scenes.
11. the Went-Haven Museum. City of Fort Haven, Kentucky
This museum has an incredible collection of posters and photographs that describe the history of talking dolls. It is worth a visit only if you are not confused by the sight of hundreds of puppets following you from the beginning to the end of the entire time you visit the museum.
12. the Cat's House Museum of Paintings. City of Amsterdam, Netherlands
This museum has an incredible collection of sculptures, paintings, and other utensils about cats. They all testify to the fact that these lumps of fur are an integral part of human life.
13. Museum of Bread Culture. City of Ulm, Germany
Despite the fact that this museum has collected 16,000 relics related to baking, there are almost no examples of baking or recipes themselves in this museum.
14. The Winchester House. City of San Jose, California.
In 1884 the house was purchased by Sarah Winchester, widow of William Winchester, son of Oliver Winchester, inventor of the famous rifle.
After her husband's death, Sarah was granted an audience with a medium in Boston who "communed with the spirit of her late husband." The spirit of the deceased allegedly said that Sarah's misfortunes (the death of her only daughter shortly after birth, William's relatively early death) are related to the fact that the family is under the curse of the dead from the rifle, created by his father. To avoid further problems, the woman must build a special house in which the spirits cannot harm her. The widow acquired this house and spent almost all her millions to rebuild it.
15. British Lawnmower Museum. The town of Southport, England.
Not only does this museum have 200-year-old examples of lawn mowers, but visitors are also allowed to try out lawn mowers used by Princess Diana and Prince Charles.
16. Jurassic Museum of Technology. City of Los Angeles, California
The name of the museum has nothing to do with dinosaurs. There is an entire collection of scientific and artistic rarities on display here.
According to the head of the Smithsonian Institution, "Museums like this one, unlike most others, are very important because they show the history of scientific technology than ignite people's interest in science."
Although some of the exhibits, such as the decomposing bones of Russian dogs Belka and Strelka, are fake, the guides still display them as authentic. Visitors have much to discuss among themselves.
17. Barney Smith Art Museum. City of San Antonio, Texas
Retired plumber Barney Smith created more than 1,000 works of art on toilet lids. At first for 10 years he collected his work in his old garage, but when journalists learned about his collection and crowds of people began to come to him, the garage was rebuilt into a real museum.
18. Museum of Hash, Marijuana and Hemp
This museum contains relics and artifacts that showcase the culture and history concerning one of the world's most famous plants.
19. PEZ Memorial Toy Museum. City of Burlingame, CA.
This museum contains every piece of candy dispenser from the Berlin-based PEZ company, starting with their first production in 1948.
20. Icelandic Phallus Museum. Reykjavík, Iceland.
Visitors can see the male genitals of all animal species in this one-of-a-kind museum. From giant whale penises and various bovine scrotum crafts to (most recently) an amputated human penis.
The most amazing museums in the world
Do you like going to museums? Not to mark "been there, seen that," but to look at every object, read the plaques and marvel. If not, you should know that there are museums that are weird, scary, funny, and incomprehensible – but not boring!
Mori Digital Art Museum (Tokyo, Japan)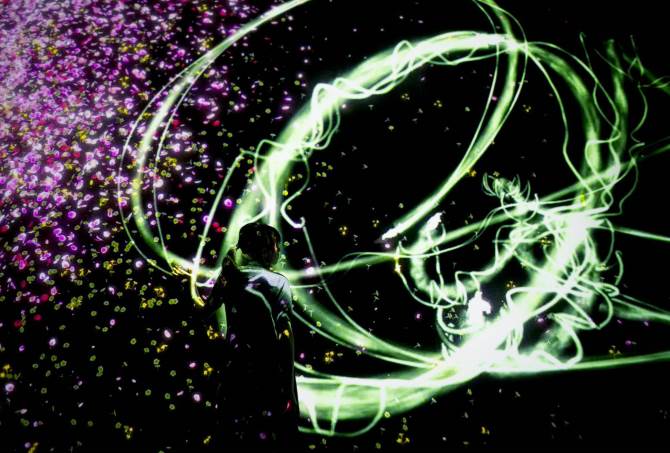 "Magnificent," "grandiose," "magical" – these epithets do not convey even a tenth of the emotions that overwhelm visitors to the most high-tech museum on the planet. Imagine you are in a parallel universe, wandering between worlds that flow seamlessly into one another and penetrate your thoughts and feelings.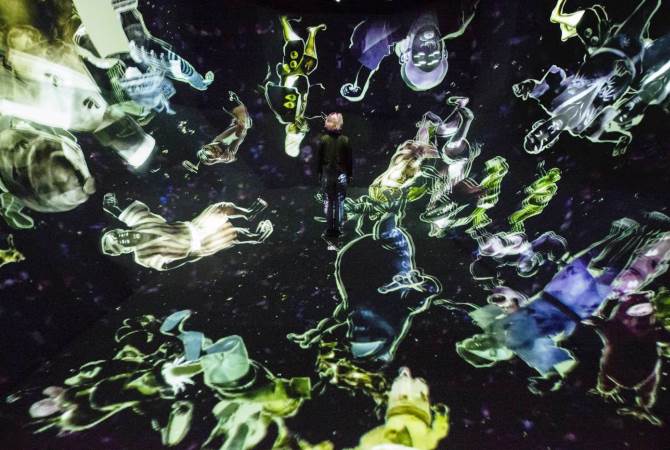 This is not an exaggeration. This is how a system of complex algorithms works, supported by hundreds of computers and projectors. Art objects "come alive" when interacting with people: a rough sea is stirring, transparent waterfalls are streaming, fantastic flowers are blooming, giant trees are swaying, bright butterflies are fluttering and fairy tale characters are dancing.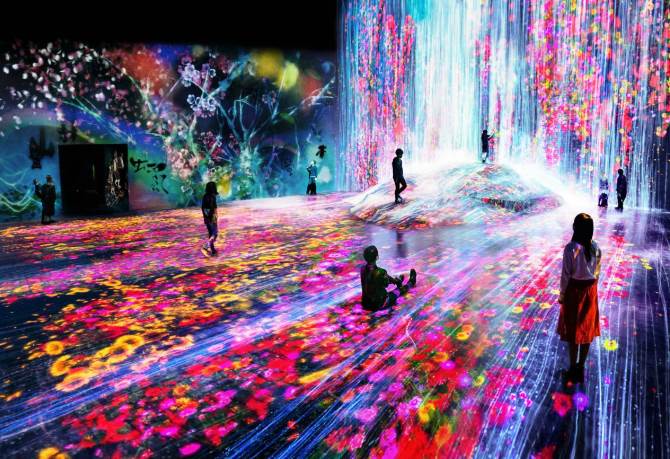 Stunned viewers can't come to their senses for a long time: the play of light, the riot of colors, the extravaganza of sounds erases the boundary between illusion and reality. "We want people in our museum to feel all the beauty of the boundless world," said one of the creators of the exhibition Takeshi Kudo. It's all worked out.
Museum of Magic and Witchcraft (Boscastle, Cornwall, England)
Do you believe in divination, spells and curses? What, you don't? You should. Witches, witches and necromancers do exist. Numerous proofs of their activities from the collection of The Museum of Witchcraft and Magic will make even convinced skeptics doubt.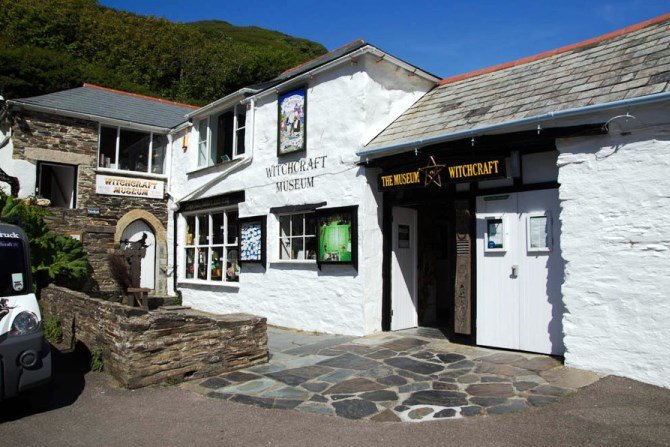 The founder of the museum Cecil Williamson is attributed a connection with otherworldly forces. In any case, neighbors were afraid of him – what if he cast a spell? Most likely, they were frightened by his unsociable and repulsive disposition, but on the whole, he was a very unconventional man. Rumor has it, he even worked for British intelligence during World War II – collecting data on the occult experiences of the Nazis.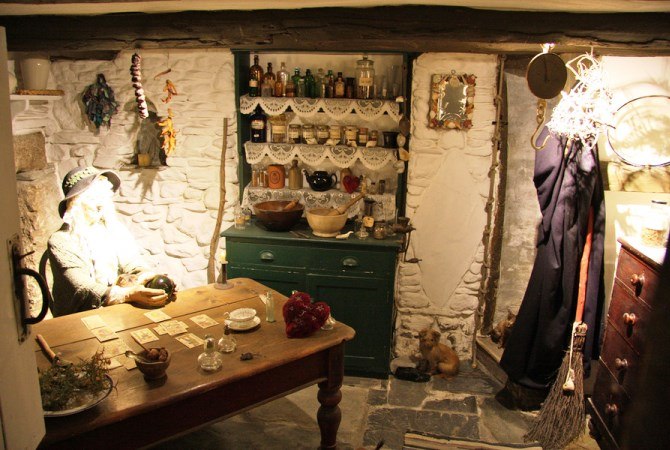 All the witchcraft artifacts are kept in perfect order: there's the Satanism section, dried herbs and lizard skin in jars, fang and bone necklaces, and ritual manuals. A special section is devoted to the instruments of torture used by the Inquisitors to extract confessions from witches and sorcerers. There's also an excellent library: you can learn a few spells at your leisure and copy the recipe for a magic potion.
Museum of Souls in Purgatory (Rome, Italy)
The supernatural is nearby. Not far from the Vatican, to be exact, in the Church of the Sacred Heart of Christ. In the sacristy, there is a corner where authentic evidence of the soul's existence is collected.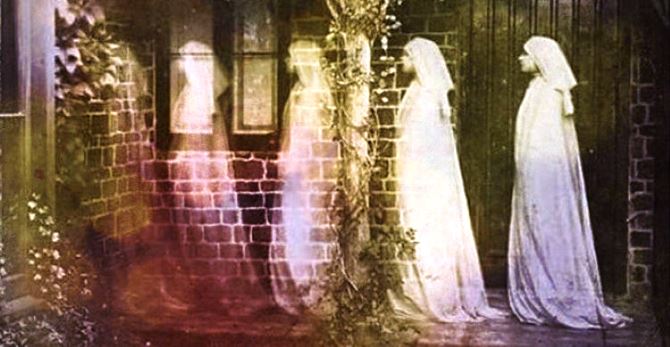 Simple-looking exhibits fit on one wall. But the history of their appearance is incredible. In 1897, after a fire in a church, a certain priest discovered the distinct lines of a human face behind the altar. He assumed it was a sign left by a sinful soul, flailing about in the fire and crying out for mercy. The padre had been at peace ever since, trying to find other proof of his hunch. And, of course, he found one.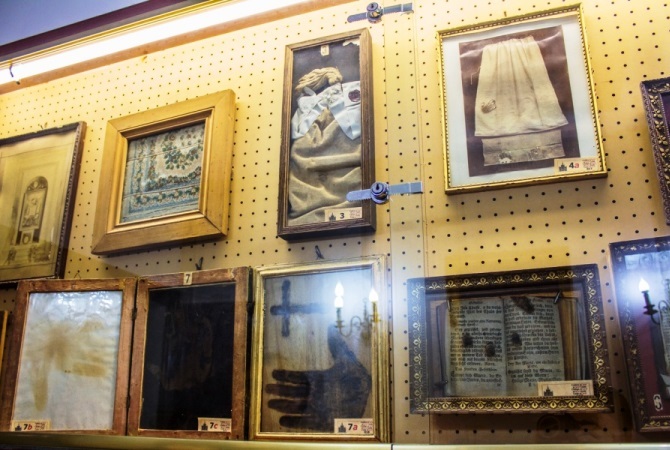 The collection, collected from all over Europe, includes palm and footprints on paper, wood and cloth, the outlines of a flame on a book page, a cruciform stain on a piece of canvas. Church ministers claim that these are all traces of the souls of the deceased trying to reach out to the world of the living.
Glore Museum of Psychiatry (St. George, Missouri, USA).
It doesn't smell of mysticism, all the nightmares are real. It is better for the overly sensitive not to see the equipment for "treatment" of the mentally ill, which was used a couple of centuries ago. Take, for example, the Calming Chair. Benjamin Rush, who is considered (who would have thought!) the father of American psychiatry, designed a comfortable chair to save the suffering: patients were put in it for six months to restrict their movements.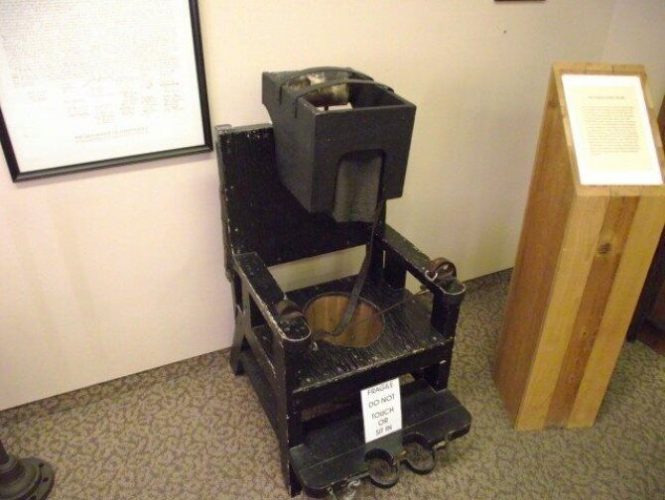 The museum, housed in a former psychiatric hospital, is named after its creator George Gloor, who worked within these grim walls. He began assembling the horror-inducing collection in 1967, purely in the name of science, to show just how far psychiatry had come.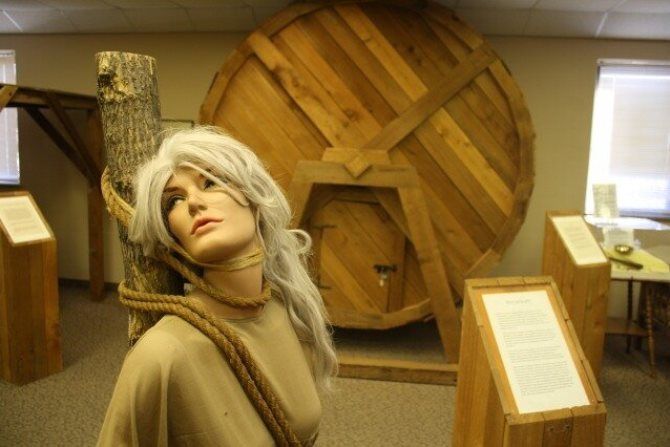 Very far, I must admit. For example, here is a hollow wooden drum into which in the Middle Ages they used to stick "mournful heads" to spin until they got bored. Twentieth-century procedures were not known for their humanity, either. On public display were straitening baths for the violent and sheets for cold wraps.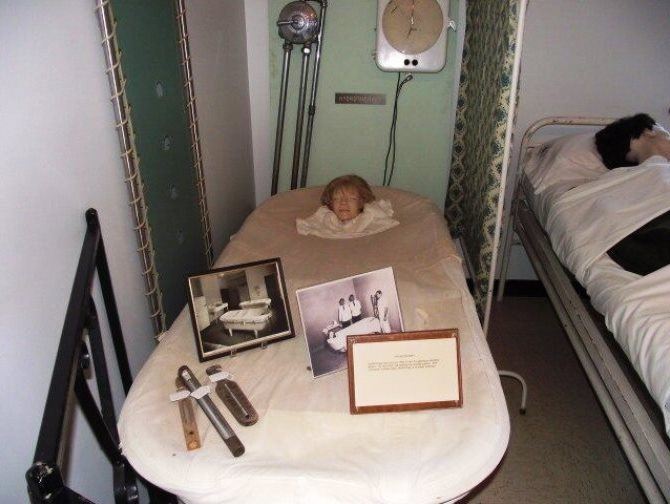 And also such cute gadgets as surprise pools (the patient was suddenly plunged into ice water), electroshock machines and Young's rectal dilators, which were shoved into, of course, with the purpose of curing neurosis.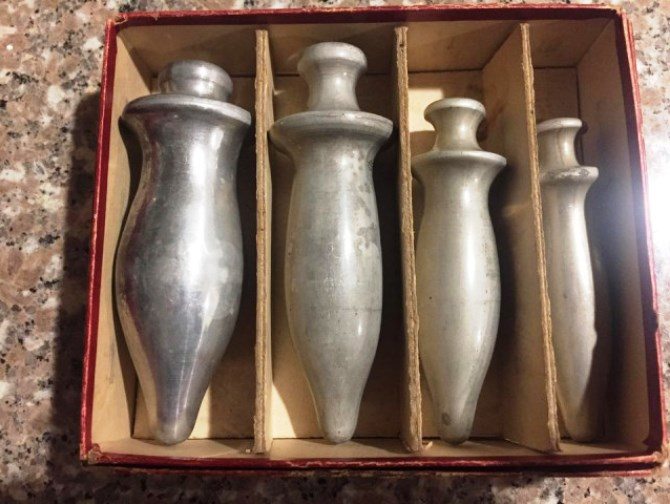 Creepy? But something had to be done about people who swallowed nails, pins, buttons, and other objects.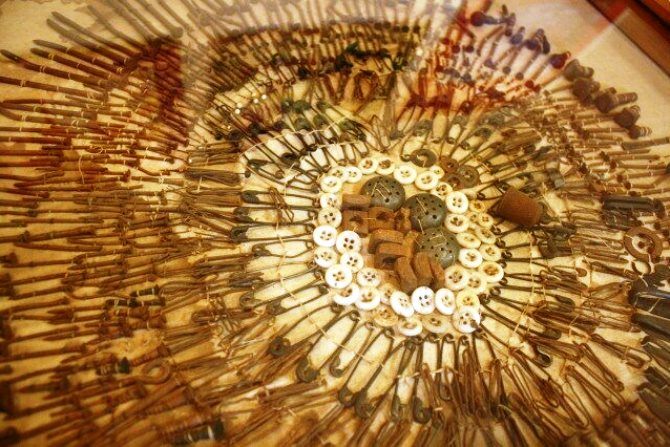 Remember, we are all separated from insanity by a fine line. If anything, there is a modern psychiatric clinic next to the museum.
Museum of Sewers (Paris, France)
Appreciate the really subtle French humor. In the capital of art, fashion and perfumery there is a museum of sewers. Although it's more of the usual pragmatism. Why not turn a part of the city sewer into a popular tourist attraction that brings considerable revenue?
A small section of the Parisian sewer system is open to thrill-seekers. Some tunnels have been in operation for more than 200 years: Victor Hugo devoted a whole chapter of his novel Les Miserables to this engineering marvel.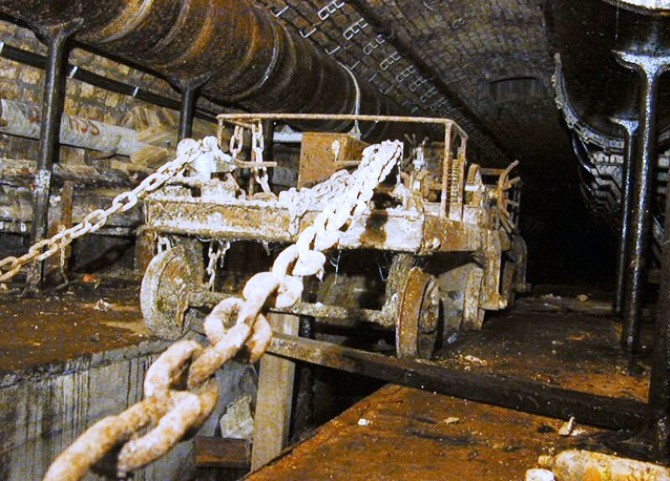 Once upon a time boats sailed here – sightseeing tours have been in vogue since 1867. And now there are neat sidewalks, the underground galleries are very clean, well lit and ventilated.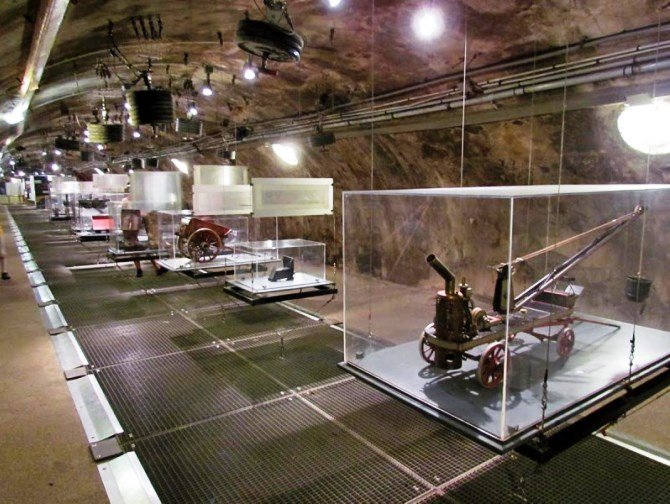 All sorts of cleaning equipment is on display: from antique to the most modern, measuring instruments, lanterns, and mannequins in overalls. If you see a rat – do not be frightened, it is plush. But the stench is natural, as it should be.
Corpus Museum (Leiden, Netherlands)
Tour of the human body is not for the faint-hearted. Just imagine: you are standing in your mouth, you are surrounded by teeth and from somewhere you hear the strange sounds of belching. However, the tongue is funny: elastic and soft, you can jump on it like on a trampoline.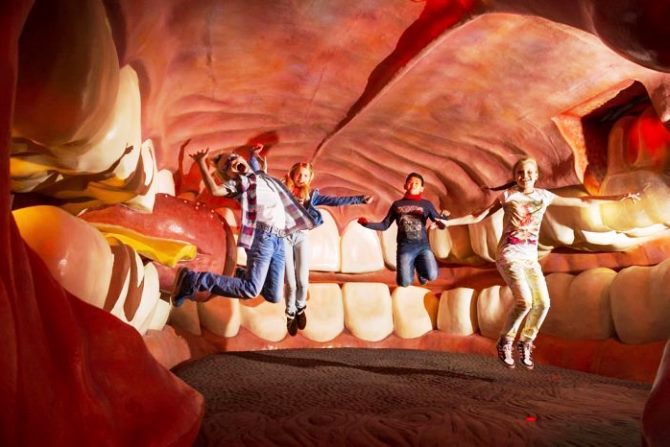 The unique museum "Korpus" impresses just by its appearance: a giant steel man supports a building made of glass and concrete. An escalator takes you up to a powerful thigh, you step inside, and all around are blood vessels, nerves, bones, all sorts of innards, all of it of colossal size.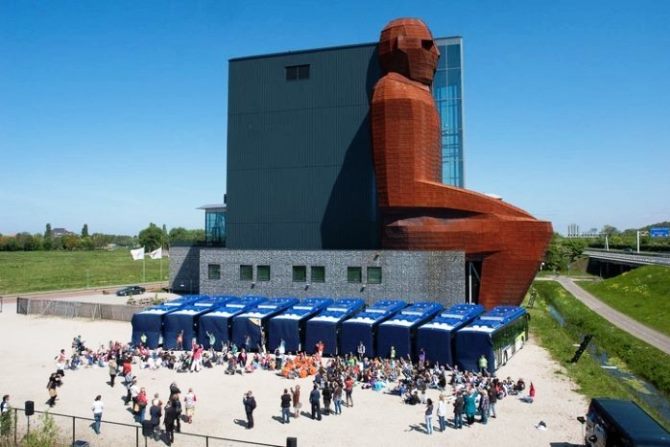 You can not only observe, but also listen to the heart beating, the stomach contracting, the intestines bubbling, and the brain pulsating: all the physiological processes are accompanied by many times amplified natural sounds.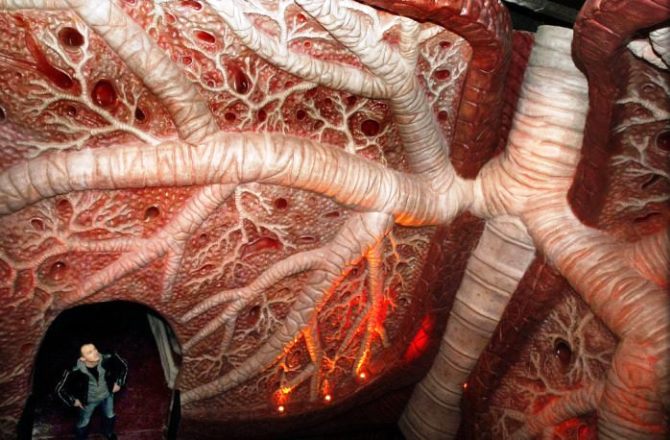 You must agree that it is a bit shocking, but it is also very interesting. The function of the museum is rather educational: after all, we don't often think about how our body works. Besides, it has a really noble mission: the creators think that seeing themselves from inside, people will start treating their health more responsibly.
Museum of Broken Hearts (Zagreb, Croatia)
It's true what they say: all lovers are a little off, especially those who get dumped. How would you like the axe that one distraught girl used to chop up her ex-girlfriend's furniture and clothes?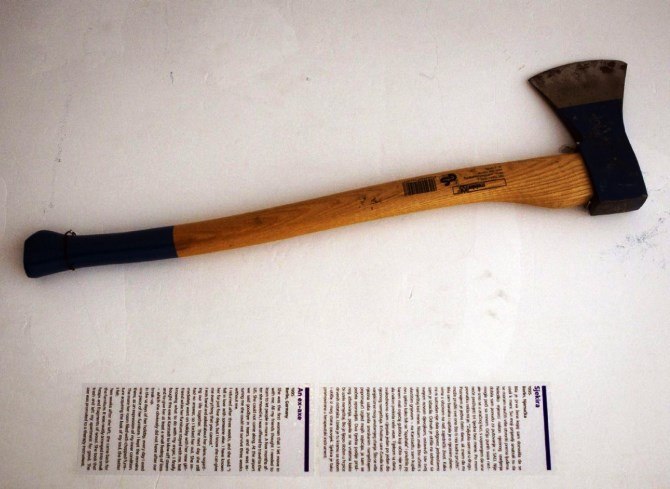 What is most remarkable is that the museum was founded by former spouses. He is a film producer, she is an artist – creative people who think outside the box. It all started with a small installation symbolizing their collapsed marriage. Soon friends and acquaintances, who also had pieces of failed romances, joined in. And then people from all over the world began to bring in and send in things that reminded them of their personal tragedies.
Each exhibit is a story of unhappy love. A broken garden gnome, pieces of a torn letter, a teddy bear – it is simply impossible to hold back tears.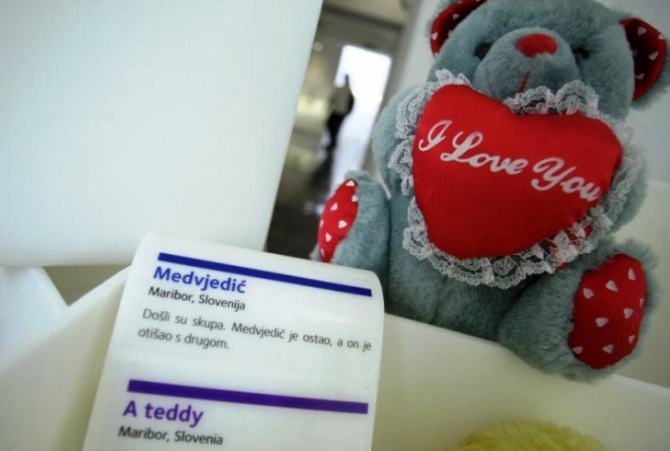 At the same time, a visit to the museum – a kind of psychotherapy session: for some it makes you think about the fragility of relationships, for others glue your broken heart again.
Burning Food Museum (Arlington, Massachusetts, USA)
One last thing – something tasty. Blackened toast, charred potatoes, formerly scrambled eggs stuck to the frying pan, burnt chicken legs and steaks, and other examples of quality burnt food. The motto here is "Learn to cook museum style: turn down the fire and take a nap.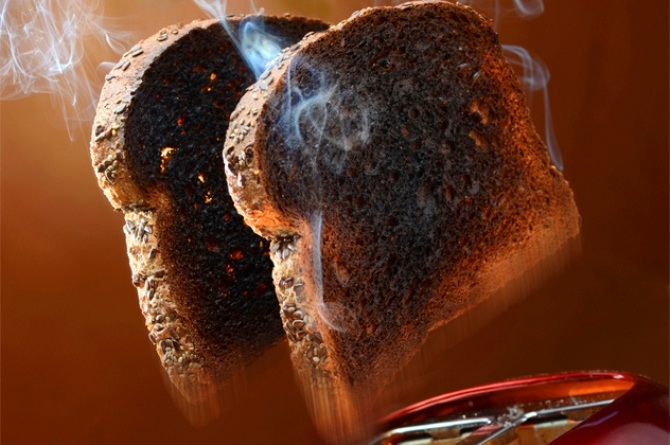 Who thought there was value in that? Ideas are floating around, and one of them visited historian by profession and musician by vocation Deborah Hanson-Conant. She was just warming up some apple cider when the phone rang. Back in the kitchen, Deborah discovered a substance that looked like a piece of porous rock and decided it was beautiful. That's how the Burnt Food Museum came to be.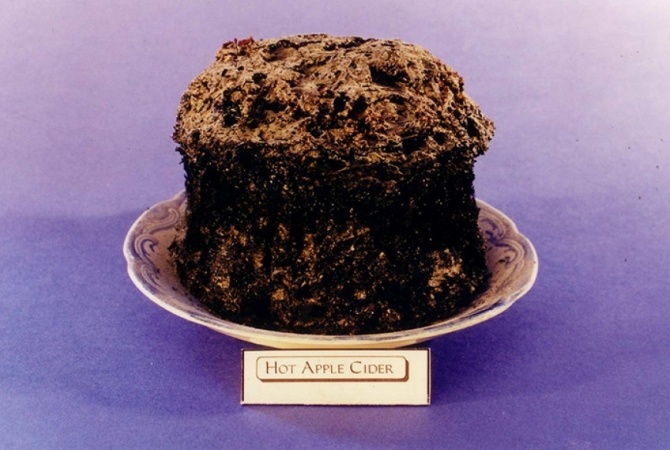 Opened in 1981, the museum has grown and thrived: over 49,000 culinary masterpieces, over 25,000 visitors annually, its own laboratory, a solid collection of research papers published in popular science journals. And you say throw it away.
Museum of Failure (Helsingburg, Sweden)
The Museum of Failure was created by psychologist and collector Samuel West. Here are the exhibits – strange inventions and concepts of famous companies (Colgate, Coca-Cola, Apple, Google, Harley Davidson, etc.). Each of them was conceived as an innovation, but in the end sales did not go, the devices do not work or do not interest consumers.
With this West wants to show that failure is a life lesson, from which it is worth to draw conclusions, to improve and not be afraid to release new products.