How to get through border control in Israel easily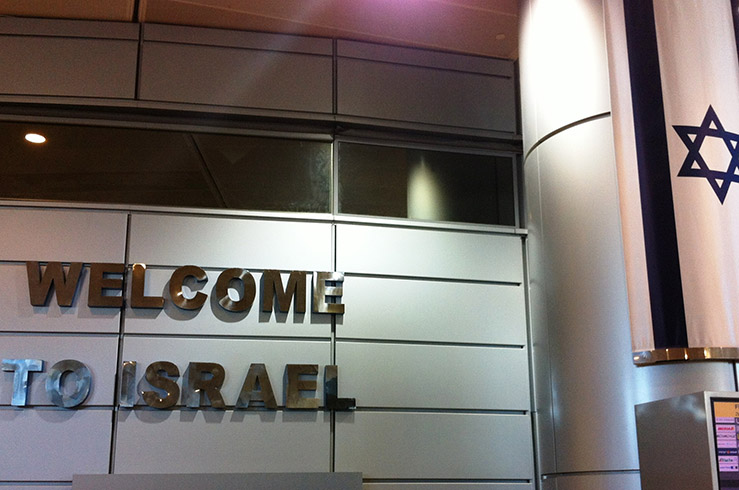 It is customary in the migration service of Israel to classify foreigners entering the country. Tourists are divided into the most reliable, reliable, conditionally reliable and unreliable. Passengers of Israel's largest airline, El Al, even have the appropriate stickers affixed to their passports. This classification is arbitrary and looks something like this:
the most reliable – families with young children, the elderly, middle-aged couples and older;
Reliable – young couples, middle-aged single travelers of respectable appearance, close relatives of citizens of Israel;
conditionally trustworthy – groups of friends, unmarried couples, young single guys, young married women traveling without a husband;
Unreliable – people of the informal type, unmarried girls under 30 with or without girlfriends, tourists with a blank passport, one-way ticket, a dubious invitation, a lot of marks in the Arab countries.
Tourists entering Israel for the first time are often considered unreliable. To avoid problems at border control is not enough to have a paid return ticket, hotel reservations, medical insurance and proof of credit. Compliance with the unspoken rules will help you easily pass the border control and save time.
By the way, Russians do not need a visa to Israel.
What clothes to wear on the flight
As you know, you are greeted by the clothes you wear. In order to arouse as little suspicion among the Israeli border guards and not to be among the potential prostitutes, drug dealers and terrorists, passport control in a comfortable, discreet, neat clothes. Vigilant migration officials are especially alert to the following details of foreigners' appearance:
leggings and overly tight jeans;
Clothes with a deep neckline;
High-heeled shoes;
informal clothing and paraphernalia;
In order not to stand out among the other passengers and not to attract the attention of border guards, wear casual jeans, sneakers, and a sweatshirt, and all means of self-expression in the baggage. In Israel you can look as you please, but only outside the airport. Muslims who dress according to Sharia law and want to visit the Temple Mount, it is better to enter Israel through Jordan or go with an organized tour.
What questions are asked at the passport control
About the cruel, inhuman attitude of Israeli border guards to tourists are the most terrible legends. When you read the stories about the deportations for no reason, keep in mind that the author is either lying or just a "troll".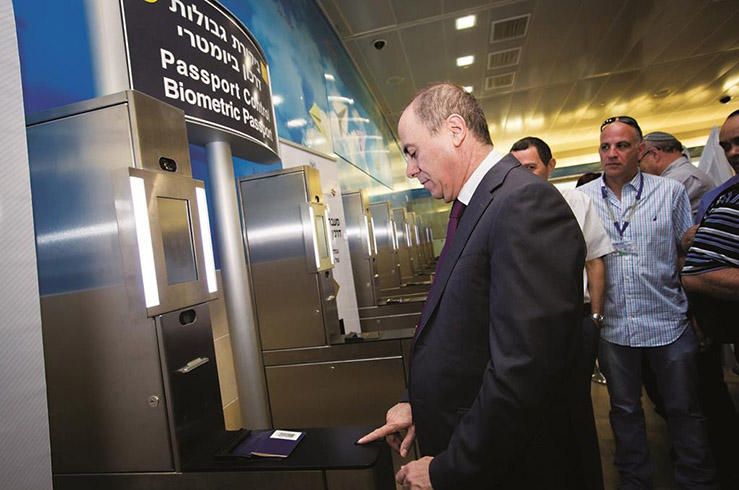 Border guards are ordinary people who follow their job description. They determine a tourist's good faith and degree of aggression by asking strange, tactless, inappropriate questions. Here is a list of the most frequent ones:
"What is the purpose of your trip to Israel?" "Who packed your suitcase?" "What do you plan to see in Israel?" "Do you have relatives or acquaintances in Israel?" "Do you bring gifts for them? What kind?" "What is your grandmother's maiden name?" "What is your occupation? What are your professional responsibilities?" "How much do you earn per month?" "Are you going to look for work in Israel?" "Are you carrying a bomb?" "Or maybe you're carrying a cold weapon?"
If you are flying to friends or relatives by invitation, you will be asked to give facts from their biography, as well as to ask how you met, how often you communicate, when you last saw each other. Based on your answers, the Israeli border guards will decide whether to let you into the country or deport you. Keep in mind that the decision depends not on the mood and personality of the border guards, but on what and how you say.
How to answer questions
Approach the passport control window with a friendly, helpful expression. Show understanding and loyalty with your whole appearance. Try not to be overly excited. Answer all questions as briefly as possible, without unnecessary emotions. All Israelis have served in the army and are very particular. Be honest: in most cases, the border guards are not so much interested in the content of your answers, as in your reaction. Under no circumstances should you raise your tone or become personal. Do not ask to be let go if you feel that the conversation is dragging on. There are Russian speaking staff at Ben Gurion Airport for those who do not speak English well. If possible, bring your passport to the middle-aged border guards: they are more loyal to tourists. And do not be afraid of personal inspection of things, it's done for the safety of Israelis and visitors. If you're flying to Israel by "El Al" airline, check the official website of the airline with a list of things that are forbidden to take on board, including in the luggage compartment. Otherwise these items will be confiscated at the airport of departure and returned only upon return.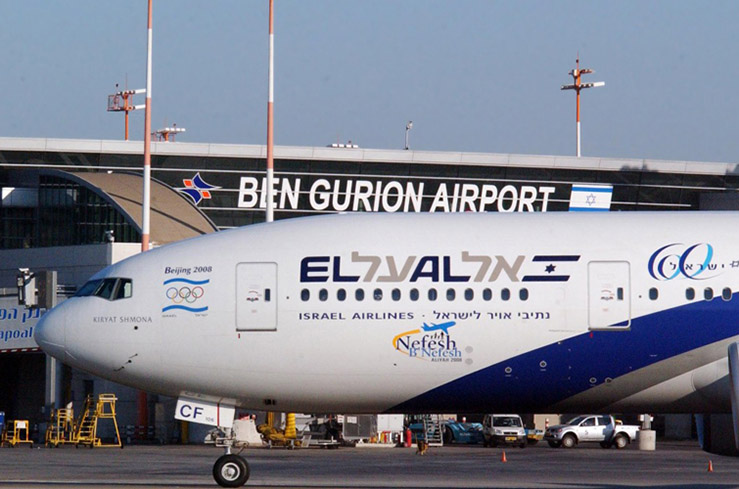 Let's look at examples of right and wrong answers to the questions:
"What is the purpose of your visit to Israel?" Correct: "Tourism." Or: "Going to visit relatives, here is an invitation. Wrong: "I've dreamed all my life of seeing Jerusalem, it's a city with a two-thousand-year history, and also my first high school love lives in Ashdod!"
"Who packed your suitcase?" Right: "I did." Wrong: "I mean, who packed it? Me, of course!"
"What's your cultural program?" Right: "Tel Aviv, Jerusalem, Haifa, Acre, Nazareth, the Dead Sea." Wrong: "I want to walk around interesting places, see something interesting."
"Are you going to work in Israel?" Correct: "No." Wrong: "I have a great job in Moscow, I don't need your Israel! And in general, I'm going to travel!"
"What is your monthly income?" Correct: "So-so dollars." Wrong: "What's your business?"
"Are you carrying a bomb?" Correct: "No." Wrong: "Are you crazy? What bomb?"
"How long have you known your third cousin from Haifa?" Correct: "Since I was a kid." Wrong: "I remember the first time we met. She was brought to us on vacation…"
"Show me your correspondence with your sister." Correct: "Yes, of course." Wrong: "You have no right to invade my personal space!"
"Do you have any edged weapons with you?" Correct: "No." Wrong: "The whole world hates you Jews for a reason! You're paranoid and delusional, you need treatment!"
Even if a tourist does not have a bomb, weapons or drugs with him, he has a high-paying job in a prestigious organization, a large sum of money in cash and dozens of Schengen visas, for grilling, aggressive behavior and anti-Semitism he will be deported with 100% probability. But there are cases when adequate tourists, who flew to visit by invitation, are returned home.
What should be an invitation to Israel
If you are flying to visit, the invitation from an Israeli citizen must be competently written in Hebrew and English and contain the following information:
Last name, first name, date of birth, passport information of the inviting person;
Surname, first name, date of birth, series and number of passport of the invited person (or group of persons);
Duration of stay, date of arrival and departure;
Address of residence in Israel;
Information about who will bear the financial costs of the trip;
A copy of the inviting person's identity card.
Notarization of the invitation is not required.
Better if you are invited by close relatives: the most untrustworthy tourists in the understanding of the Israeli border guards – those who fly into the country at the invitation of distant relatives or strangers. If this is your case, make some insurance and book a few hotels with free cancellation. At passport control, tell them that you have come to Israel for tourism, there are acquaintances in the country and you plan to meet them. And do not be in a hurry to cancel all hotel reservations: it is possible that you will not get along with people you do not know well.