11 surprising facts about everyday life in Switzerland
Ecology of life: Do you know what one of the best-paid jobs in Switzerland is? Teacher. The average teacher's salary is around 115,000 francs a year and the annual vacation time is 12 weeks!
This text is not about the fact that the clock with the largest dial is in Zurich, and in Switzerland there are more mountain peaks than in any other European country. For such facts, go to the travel portals. Here I have compiled a collection of facts that I stumbled upon in conversations with the Swiss, which are relevant to daily life in the country and may come in handy when you visit or move to the country.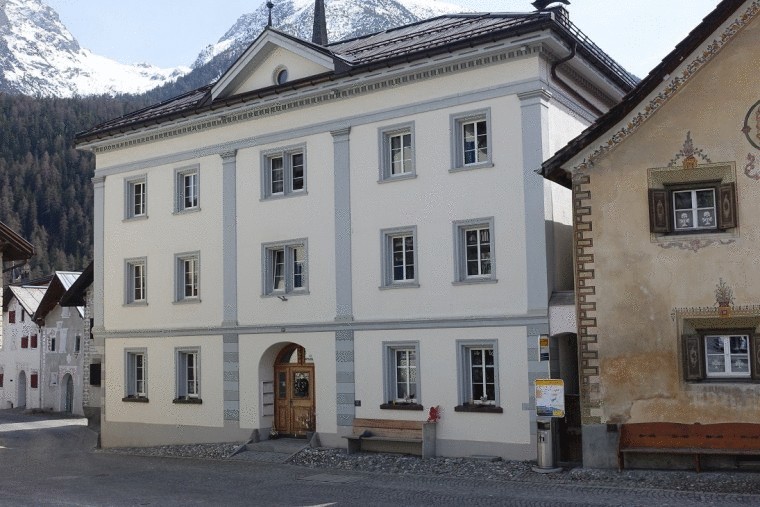 A home with a secret
Only a quarter of the Swiss live in their own house, most rent property, as the average cost of a small house can easily reach 1 million euros. It used to be the law that every private or apartment building had to have its own bomb shelter so that there was somewhere to hide in case of a nuclear attack. For example, the bad&breakfast we looked after shares a shelter with a neighbor-farmer, and in the four-apartment house across the street, the entrance to the bomb shelter is next to the laundry room on the utility floor. But according to a recent report by the Swiss authorities, even though they have not been built for a long time, there are now about 300,000 private bomb shelters and 5,000 public shelters in the country that can accommodate the entire population in case of danger.
To serve or not to serve?
In spite of Switzerland's long and successful history of military neutrality (the country has been neutral since 1815), the Swiss army is always ready. All men are obliged to serve in the army, and there are very few draft dodgers. This is not least because the service is very well organized. Men go to regular week-long training camps, which add up to 260 days over 10 years (from 19 to 30). Although, if a man does not want to serve, he has an alternative: to pay 3% of his salary to the state until he turns 30.
Employees are people, too.
Employee rights in Swiss companies are often more important than customer service. Most stores, including supermarkets, close for lunch between 12 p.m. and 2 p.m. and finish their work at 6 p.m. Of course, not all cantons follow such a schedule. Some stores and restaurants even fight (!) for the right to work on Sunday or late. But not everyone and everywhere is allowed to violate the rights of their employees like that. Finding a working grocery store on Sunday is almost impossible, with the exception of airports and train stations.
Teachers are millionaires.
You know what one of the highest paid professions in Switzerland is? Teacher. The average teacher's salary – about 115 thousand francs a year, and leave during the year is 12 weeks! Okay, "millionaire" is hyperbole, but the way the system is set up to attract teachers and tariffing their labor would do honor to any state. The unemployment rate in this country is a measly 2% at all.
Asphalt with diamond chips
The rules of the road are observed by all: children wear reflective capes to the garden, cyclists buy special insurance to ride on public roads, and the authorities of Bern have thought of decorating the pedestrian zebra with dust from Swarovski crystals to improve its visibility at night. Now about 500 grams of crystal dust are used per square meter of crosswalk.
Lawyer for Bobik
If you thought that people in Switzerland only care about people, you're wrong. Here, animal rights are, in many ways, equal to human rights. Animals can even be represented in court. The nationally renowned lawyer Adrian Gottschel has more than two hundred dogs, cats, farm animals and birds among his clients in Zurich. And although in a national referendum in 2010 Swiss citizens voted against the introduction of animal advocates, the current Animal Rights Law regulates the content and treatment of animals, both domestic and wild to the smallest detail.
Even if not for Bobik's lawyer, money will have to be allocated for Bobik himself. The tax for keeping a dog is 120 francs a year. And if you have two, the second one is double that, 240 francs. Should we not go on about three?
And the Dalai Lama is no stranger to…
Switzerland has the smallest vineyard in the world, of which the Dalai Lama is now the honorary owner. It occupies just 1.67m2 with three vines. The vineyard is surrounded by a fence made of stones brought from all over the world, including a six-hundred-kilogram block of marble nicknamed the "Stone of Liberty."
Golden Chocolate
It was here that chocolatiers bred a new breed of chocolate – gold chocolate. Eight golden chocolate truffles from DeLafée's confectioners cost 114 francs. How they achieved this, they carefully conceal, telling tales of the finest Ecuadorian cacao beans mixed with cacao butter and gold dust. But, gold or not, chocolate makers in Switzerland are a serious professional community whose members are the only ones authorized to make chocolate and sell it.
Starbucks wins.
Continuing the food theme: there are now more Starbucks coffee shops than there are banks. A large mocha at Starbucks costs about 5-6 francs, which is about the same as a mug of draft beer.
The main thing is not to mix it up.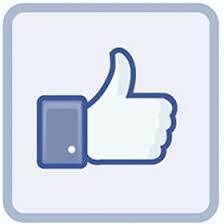 Remember what the "Like" button on Facebook looks like? Well, in Switzerland it has a completely different meaning. That's how they refer to the number "1". Like a house or a bus. But they write "7" like we do: with a horizontal dash in the middle. It's mostly preserved in small towns and villages, so if you see it, consider yourself lucky.
Inexpensive to eat?
You think Asian and Mexican food is in the "eat cheap" category? Not in Switzerland. Here, it's exotic cuisine that falls into the category of expensive pleasures. Do you want to eat cheap? Go to an Italian or French restaurant. Although, the concept of "inexpensive" is not about this country:). published by econet.ru