What to see in Australia: Top 12 places to see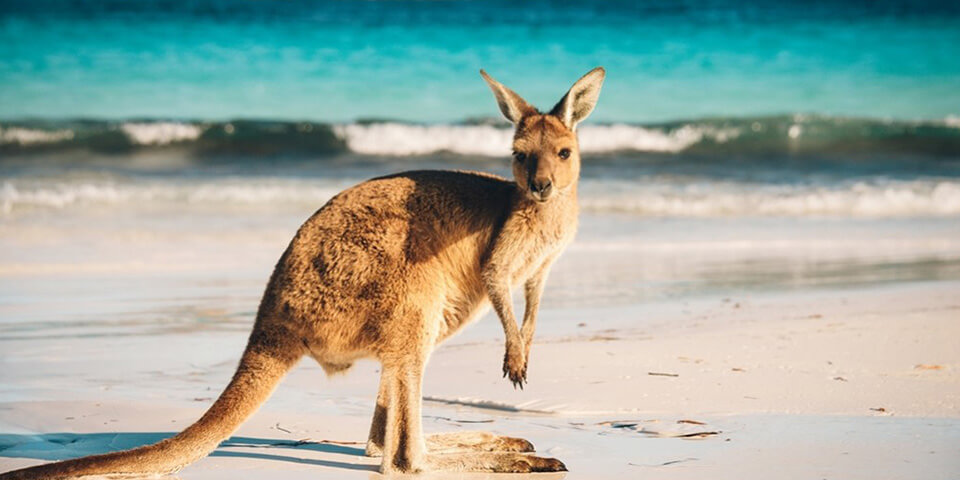 Australia is an amazing country of contrasts. It is simultaneously the smallest continent and the largest island. It is not particularly open to migrants, but thus attracts tourists who want to conquer its pristine beauty.
It is in Australia that the megacities are combined with the boundless land, untouched by man. Its unique nature reserves are included in the list of World Heritage for a reason, there really is something that you can not find elsewhere.
So what can you do to make your Australian experience memorable?
1 Sydney Opera House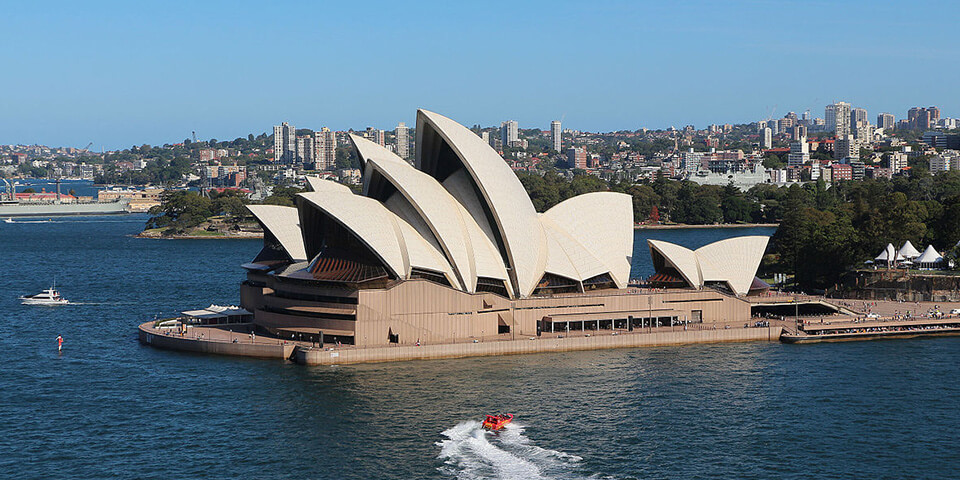 When you mention Australia, the first thing that comes to mind is huge white soaring sails. The Sydney Opera House has been a national landmark for years. It is a UNESCO World Heritage Site and is famous all over the world. It is unparalleled, no wonder the theater is the most recognizable building in the world. Here you can not only take a cultural walk, but also visit the Royal Botanical Gardens.
2 The Great Barrier Reef.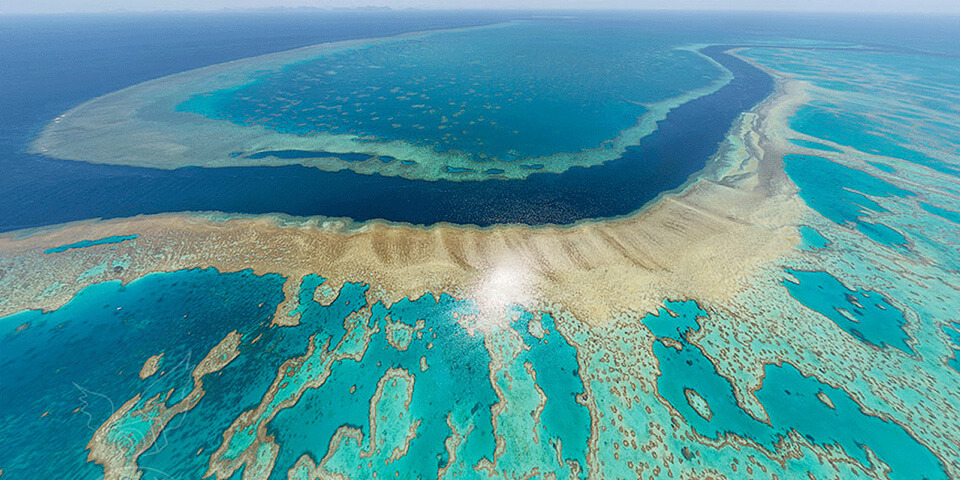 A true marvel, the largest living structure on the planet is another UNESCO site, the Great Barrier Reef. It can also only be seen by visiting Australia. This unique formation, visible from space, consists of 2,900 coral reefs and 900 islets. This place is protected by the Great Barrier Reef Marine Park and has everything for a great vacation. Diving, boating, snorkeling, and exploring 1,600 species of tropical fish will surprise even the most sophisticated traveler!
3 Kakadu National Park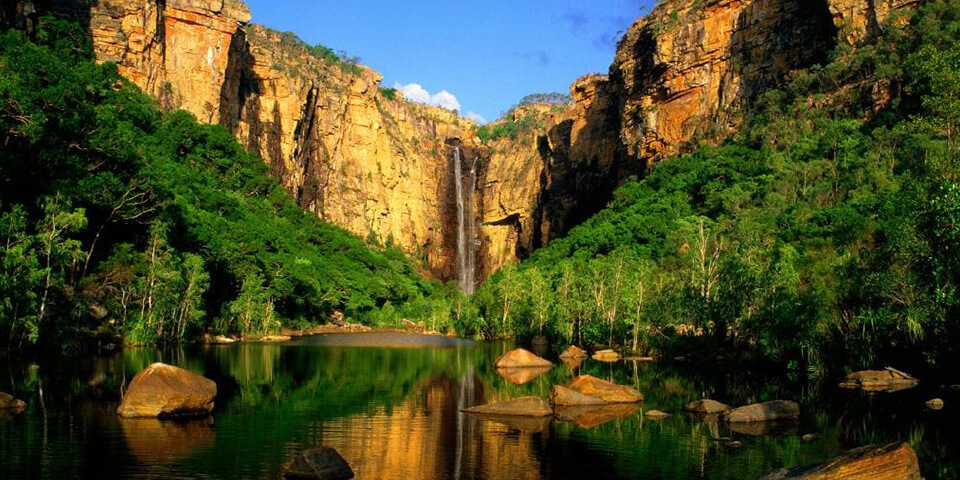 This park is considered the largest in Australia and the second largest in the world. This place is a treasure trove for those who love pristine nature. Here you can find unique species of birds, reptiles, plants, insects and fish. The area of the park is surrounded by natural escarpments and is like a reservation, creating a unique natural world. You can also see the Aboriginal rock art, with some of the paintings being more than 18,000 years old. The park is also a UNESCO World Heritage Site.
4 Blue Mountains National Park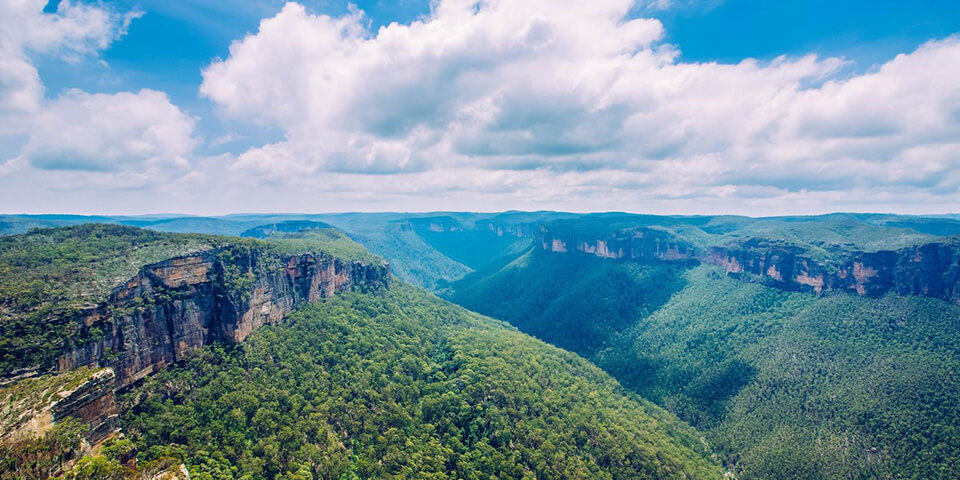 This national park is also a UNESCO World Heritage Site. It is located west of Sydney and is a popular place for day camping. Nearly 1,500 square kilometers of mountains, forests, and pristine beauty got their name for a reason. The mountains are blue because there are so many eucalyptus trees growing here. They evaporate a lot of essential oils that create a bluish haze in the air. Incredibly beautiful!
5 Fraser Island.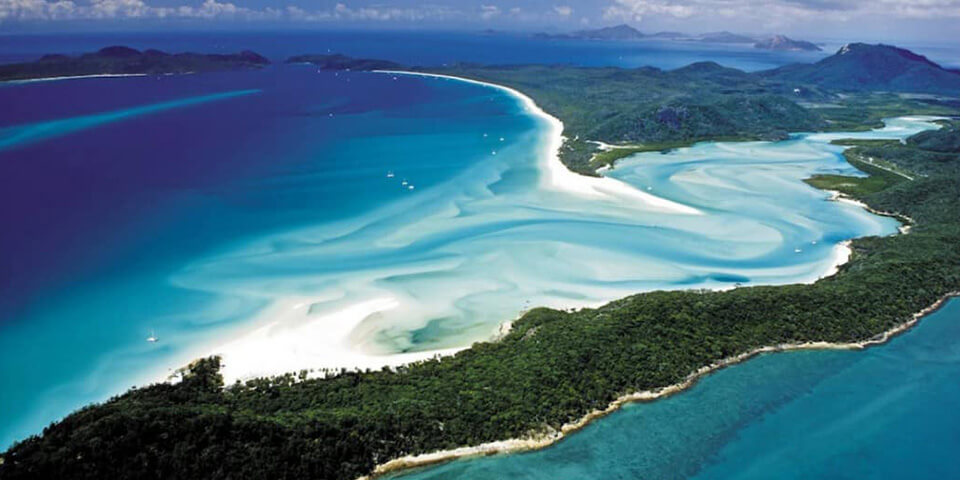 And another specimen of World Heritage is the largest sand island in the world. It holds the wrecks of rusty ships that got caught in its net. It covers more than 1,800 square kilometers and has about 40 freshwater lakes, as well as mangrove forests and swamps. Horse herds, Dingo dogs, and rare species of birds and animals roam freely here.
6 Daintree National Park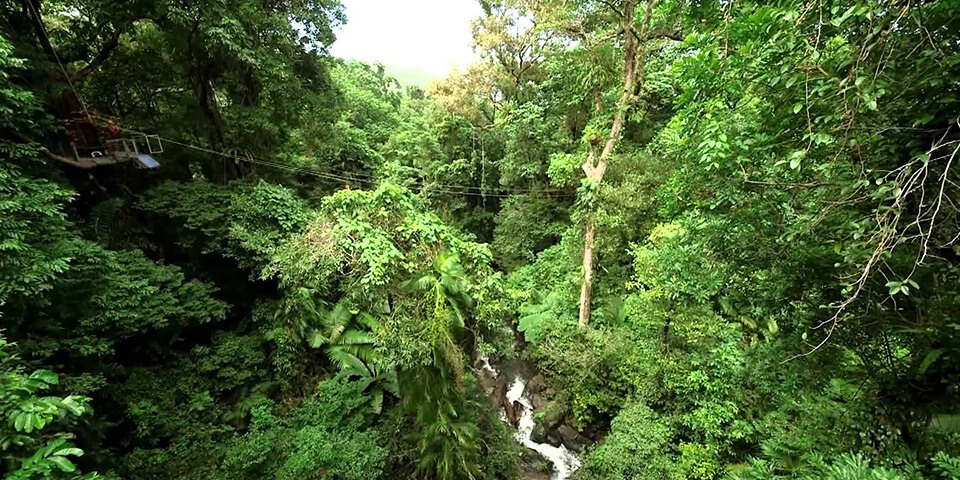 In Queensland you can find a unique place on Earth where the last virgin rainforest is preserved. Daintree Park is listed by UNESCO because of its unique ecosystem. More than 12,000 insects live here, 30% of all reptiles in Australia and 18% of all birds. In the park you can visit Cape Misfortune, where James Cook's ship was wrecked, see the life of the Cooke Yalandji tribe and meet unique animals.
7 Harbor Bridge.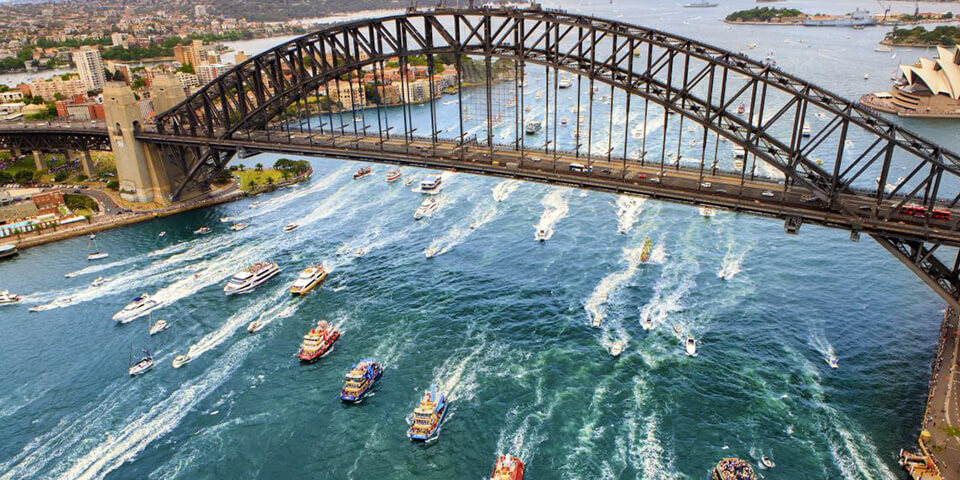 Along with the Opera House, Harbour Bridge is a symbol of Sydney and all of Australia. Residents themselves have jokingly nicknamed it "the hanger." And in the world it is known as the largest steel arch bridge. At 500 metres it towers 134 metres over the harbour. A must-do for the tourist is to climb with a guide to the top of the bridge and enjoy the view.
8 Yarra Valley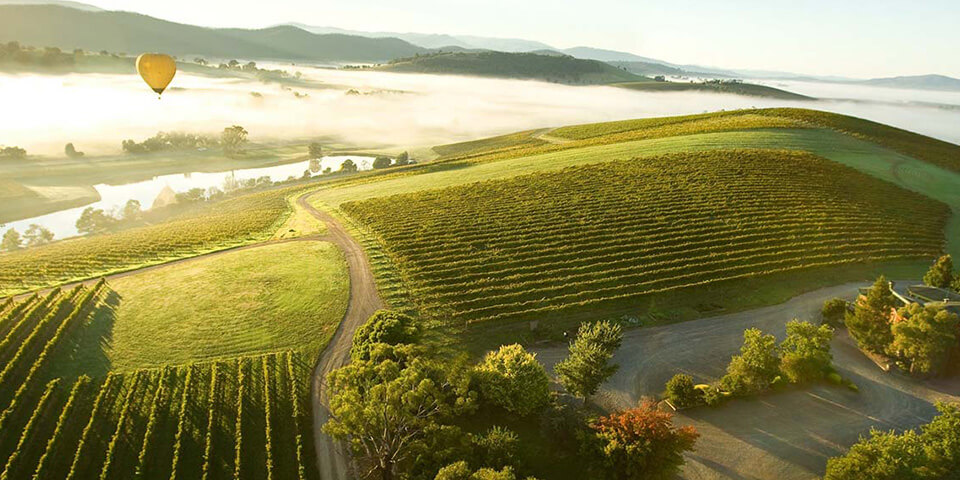 This valley doesn't particularly stand out among the other attractions in this unique country. But its main advantage is a unique offer for extreme lovers. One can take a hot air balloon flight over this valley and enjoy the view of vast vineyards and charming farms. The traveler will also get a bird's-eye view of Melbourne in all its glory.
9 Sea World.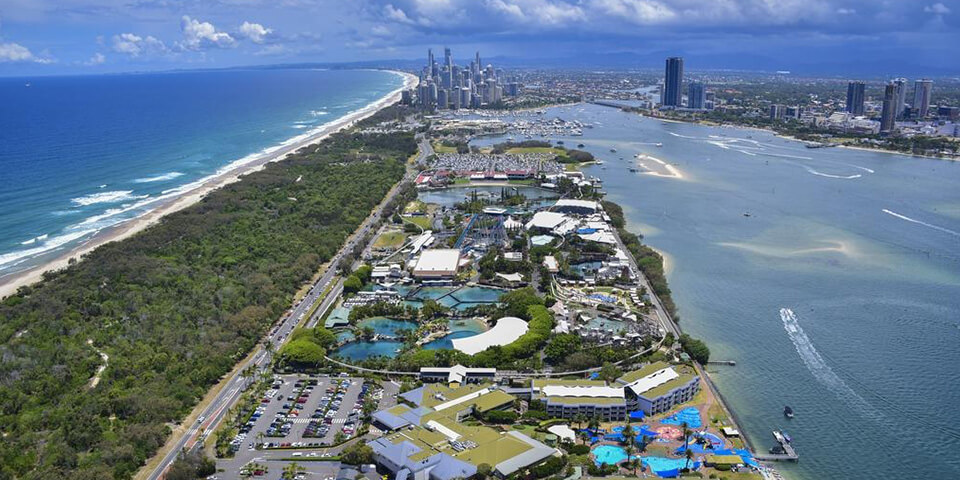 If you don't have time to go to the Great Barrier Reef, you can enjoy water activities at Australia's largest marine park, SeaWorld. It's home to the country's only polar bear, penguins, dolphins, stingrays and other sea creatures. The park also has plenty of activities and attractions to keep you entertained.
10 The Great Ocean Road.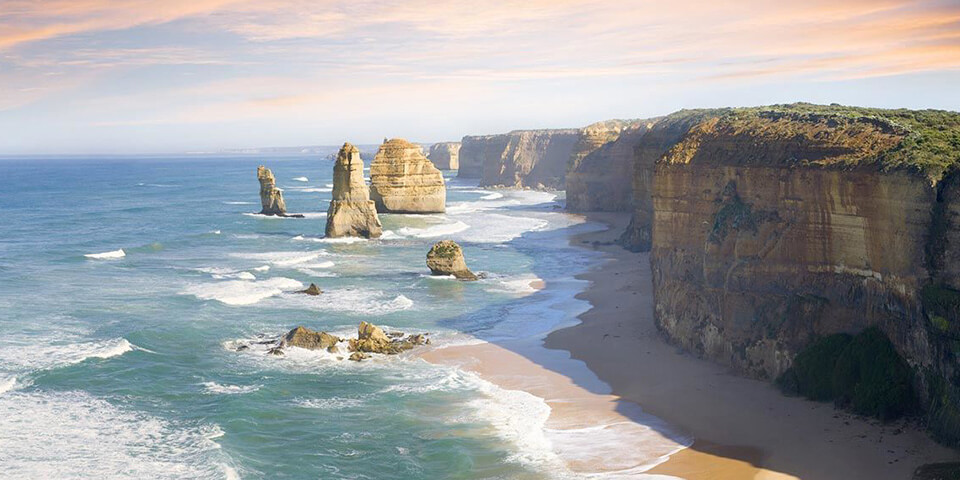 In Victoria, you can drive along the Pacific coast for almost 300 kilometers and see incredible beauty. The Great Ocean Road is beautiful on its own, but you can also visit outstanding natural formations along the way. There's the famous London Arch, Lock Ard Ridge, the Grotto, and of course, the Twelve Apostles.
11 Uluru.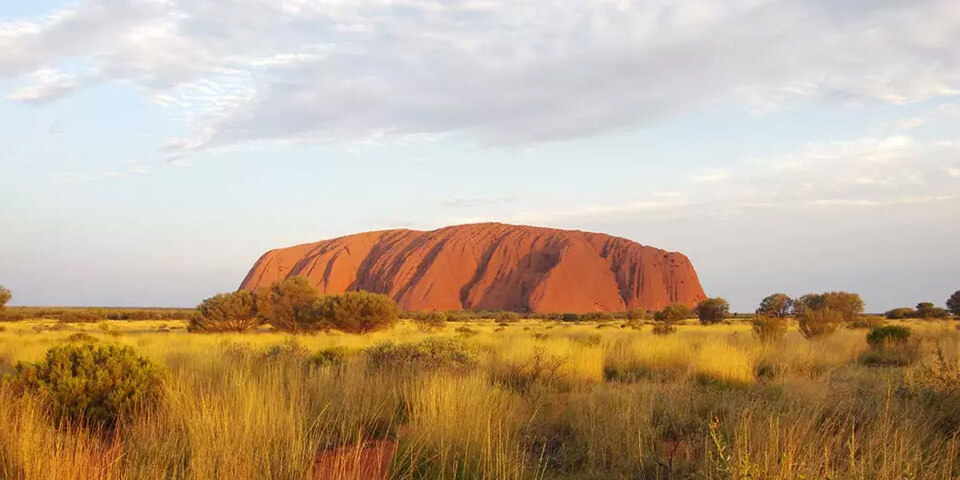 In the heart of Australia stands another tourist favorite. It is the most photographed place in the country and for good reason. Uluru is a huge red monolith that was formed 680 million years ago. It rises 348 meters above the surface, but most of the monolith is hidden underground. About 500,000 tourists visit it every year.
12 Kangaroo Island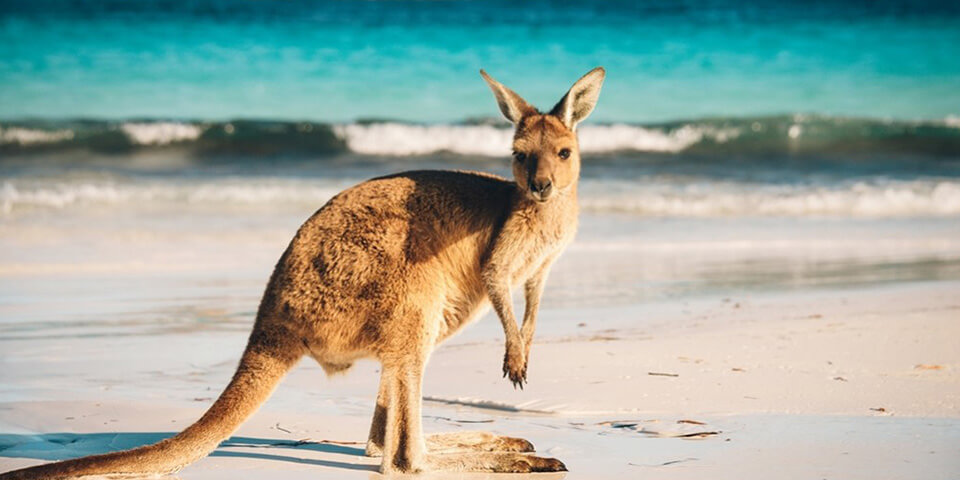 What is Australia without kangaroos? To see these unique animals in their natural habitat, you can visit Kangaroo Island. It is the third largest in Australia and is great for tourists. There are plenty of national parks here, and there are many animal species that live only on this continent.
This selection absolutely proves that Australia is one of the most unique places on our planet. Of course, these are not all of its wonders, but some of the most favorite tourist destinations!
Do you like the article? Support our project and share with your friends!