Joensuu
City of Joensuu is located in eastern Finland and was founded by the Russian Tsar Nicholas I in 1848. From a small town it grew into a major port and center with well-developed industry. Today, it is the capital of North Karelia, very hospitable and interesting for tourists at any time of year.
An important role here is assigned to the university, opened in 1969, where about 8,000 students, including those from Russia, study. It should be noted that the town itself is cozy and quite compact. There are few tall buildings, as locals prefer small houses of 3-4 floors.
It is gratifying that there are trees growing everywhere, but it must be said that the weather in these parts is quite variable. In summer the temperature rarely rises above +21C, and in winter it is very frosty. But despite such a climate, there are always a lot of holidaymakers in any season.
Here everyone will find something to do – from walking through the cozy streets to recreation and sightseeing. Built by Nicholas I, Joensuu was originally designed as a port.
Attractions
Gradually it began to "grow" trading enterprises and expand, and then Saimaa Canal was built for transport links with St. Petersburg. Shipping made it possible to supply sawmills with raw materials faster, which led to the rapid growth of the timber industry.
Photo: Lasitten / Wikimedia Commons
After the university was built, the population began to grow dramatically. Today, it is home to about 75,000 people working in various industrial and service sectors.
It takes about 4 hours and 30 minutes to get to Helsinki by train. The airport is located 11 km from the center of Joensuu, but tourists from St. Petersburg often come here by personal car, traveling about 400 kilometers.
To see many interesting places in the city can be seen from the window of the train, which operates for tourists on a special route.
Photo: Matthew Ross / Wikimedia Commons
Lovers of independent walks should rent a bicycle and ride around Joensuu. It will be quite interesting and safe, as bicycle paths have been made for this kind of ride.
Stop by the Evangelical Lutheran Church, a neo-Gothic building designed by architect Josef Stenbeck, which is bright and cozy.
It is open to visitors throughout the year, and Orthodox visitors should visit the Church of St. Nicholas. The iconostasis for it was created and painted in St. Petersburg at the Alexander Nevsky Lavra.
Photo: Niera / Wikimedia Commons
There is a shop on the territory where you can buy various church utensils. Also of interest are some buildings created in different architectural styles. Thus, in the center of Joensuu on the waterfront is the City Hall, built in 1914.
The building of the Forest Institute, for the construction of which only wood was used, is quite original. The oldest building is the Municipal Council House.
It was built back in 1852 and served as a granary for the Imperial Court, then it housed the students' union and the Karelian University Research Center.
Photo: Niera / fi.wikipedia.org
Today, the Municipal Council of North Karelia works here. The university botanical garden "Botania" is also popular with tourists, in the greenhouses of which exotic plants grow and tropical butterflies fly, giving the garden a special coloring.
The place is open to visitors all year round. It is worth stopping by the crafts quarter, where you will have the opportunity to buy original souvenirs, visit the Center for Applied Crafts and have a snack at a local coffee shop.
Swim in the pools, take a ride on the water slide, visit the massage room and gym, relax with children on the water rides offers a water park Joensuu.
Guests and locals can enjoy classical music in the hall "Carelia Sali", where every Thursday the local city orchestra performs. And in the theater, located in the building of the City Hall, there are different performances.
In the winter, many people come here to visit the Koli National Park.
Nearby are the ski resorts Ukko-Koli and Loma-Koli. They are equipped with modern ski slopes and elevators, as well as slopes for snowboarding.
Photo: fin-ware.ru
The park has hiking trails, both for day hikes and long walks. You can canoe in the park and go fishing in the Pielinen Lake.
Stores
In summer you can enjoy hiking, biking, and car rides. Divided into two parts by the river, the city of Joensuu has a special atmosphere, and its proximity to the lake makes it incredibly beautiful.
Photo: Tomisti / Wikimedia Commons
The main shopping center is called "Iso Myy" and offers a large selection of clothes, shoes, household chemicals, and food. Premium goods are not represented here, but you can get quality products from Scandinavian manufacturers at reasonable prices.
In addition, you can go to a shopping center called "Metropol". Finnish supermarkets, such as "Prisma" and "K-Citymarket" often tempt customers with sales and promotions, and visitors are eager to buy here.
Tourists mostly buy Finnish cheese, oil, household chemicals, and also salted, smoked, fresh fish and spices for cooking it.
Photo: Htm / Wikimedia Commons
There are few hotels in town, but they all have excellent service. If you're traveling on your own, you can rent a car for trips. Those who come to ski resorts can book cozy cottages and hotels in close proximity to them.
In conclusion, we add that the Finnish city of Joensuu is waiting for visitors in all weather and in all seasons. Come for a good rest, bright impressions and good bargains!
In our next article we will tell you about the Finnish town Hämeenlinna, which is located near Lake Vanajavesi and has a population of just over 65 thousand. You will learn about its sights, stores and outdoor activities.
Joensuu – the heart of North Karelia
A small and cozy city Joensuu (Joensuu) is located in Eastern Finland (410 km from St. Petersburg), in the place where the River Pielisjoki meets the waters of Lake Pielinen. The road from the border point Svetogorsk-Imatra to Joensuu takes three hours, if you move along the highway № 6. Joensuu is the administrative center of the province of North Karelia.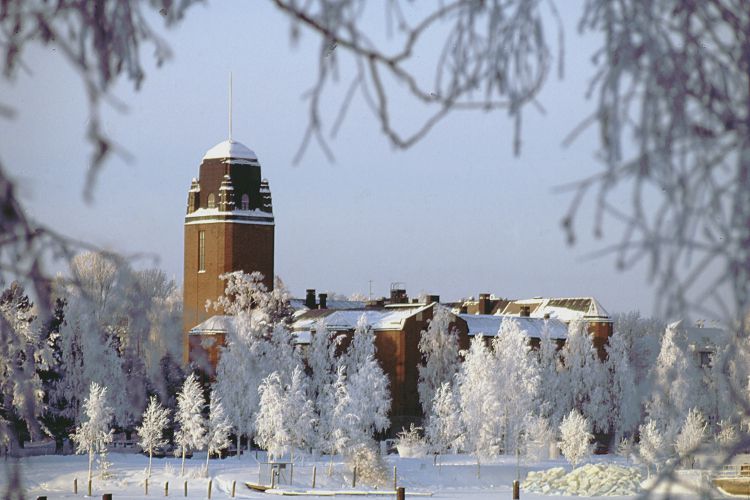 Joensuu is the heart of North Karelia in Finland
The city was founded by order of Nicholas I in 1848. The estuary of the river was ideally suited for the construction of a port city. Today Joensuu is not only a lake port, but also a modern university city with research enterprises. Its population is 57,4 thousand inhabitants, and 17 thousand of them are students, since it is here that the largest university in Finland, which maintains close partnership with Petrozavodsk University, is located.
Joensuu is a nice place to relax – the sea of greenery, 3-4 storey houses, quiet streets, ideal for cycling, hiking, roller skating. And the abundance of water bodies located in the area gives a truly unlimited opportunities for fishing. Sometimes this town is called the "Forest Capital of Europe", because the main office of the European Forest Institute is located here.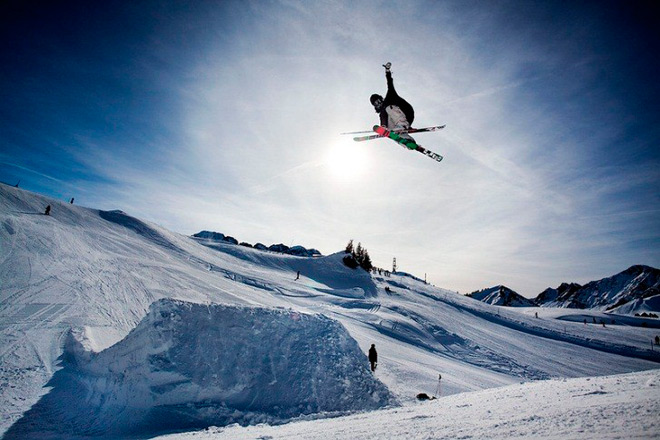 Koli ski resort
Here are excellent conditions for sports. In Joensuu there is Lykynlampi – a large outdoor sports complex, the Ice Palace for fans of figure skating and hockey matches, the House of Sports. In summer, you can play volleyball or badminton, swim in the clear lake, and in winter on alpine skiing and snowboarding. In 20 kilometers from the town is the Mustavaara ski center, and 70 kilometers – the Koli ski resort, which is known for the highest slopes in Finland.
What else is remarkable about this city? Here are shooting a lot of Finnish films, in the summer here is held the annual rock festival Ilosaarirok, and the local population (Kareli) is reputed as the most talkative part of the country Suomi. The patron of the city is considered a pagan god Tapio – king of the forests. The most striking and original souvenirs in memory of the city of Joensuu are local wood crafts.
Joensuu sights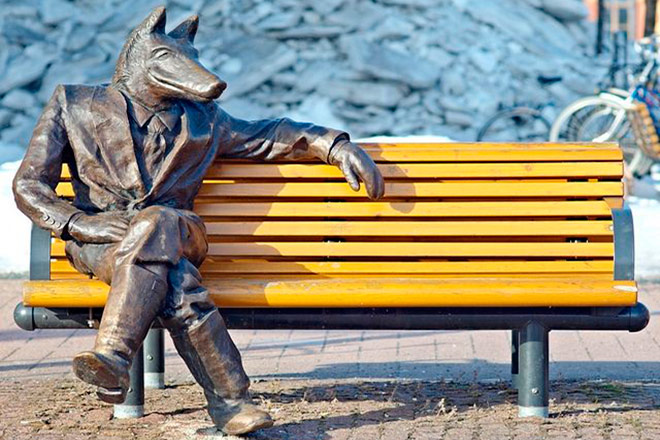 Joensuu sights
Sightseeing can begin in the center. Here from north to south stretches the famous Kirkkokokatu street. At one end (south) is located Evangelical Lutheran Church, built in neo-Gothic style, and on the other (north) – wooden Orthodox Church of St. Nicholas. In the center of the city on the waterfront rises a beautiful brick building of the City Hall (Kaupungintalo). It was erected in 1914 designed by architect Eliel Saarinen. The town hall is in the style of Art Deco, and now it houses the City Theater. Not far from the Town Hall you can take a picture with the monument to the Fox (in honor of the character from the book Anni Manninen).
You can also stroll along the Siltakatu shopping street with its many stores and the Arts Quarter with its small galleries, crafts and souvenir shops. Not a place you'll leave without shopping.
Cultural and tourist center Karelikum ( Koskikatu, 5) is located next to the Town Hall. Here is a permanent exhibition, which will introduce you to the history, ethnography and culture of Karelia, as well as temporary exhibitions. Museum of Dot is interesting to fans of military history (Virrantaus 7), and the Museum of Fine Arts (Kirkkokokatu, 23) – to fans of painting.
In summer, a sightseeing train runs between the port and the market square. Thanks to its route you can go all around the city center and enjoy the beautiful views.
Holidays with children in Joensuu
Botania University Botanical Garden attracts visitors with its rich collection of tropical and equatorial plants presented in 5 greenhouses (lianas, predator plants, bamboos, plants that respond to touch, fluttering butterflies, talking parrots).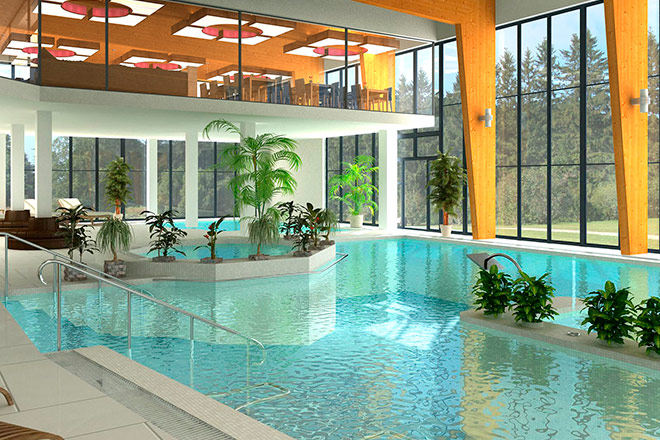 Holidays with children in Joensuu
Young guests of Joensuu and their parents will find it interesting to visit the water park Vesiko (4 swimming pools, slide, Turkish bath, Finnish sauna, cafe), to feed squirrels and hares in the National Park Koli, to visit the peasant farmstead Sinkkola. In an hour's drive from the city there is a zoo "Kitee" (Kitee), where there are 40 species of animals and birds, inhabiting the middle zone and polar regions.
Stores in Joensuu
Shopping in Joensuu can start with the lively market, which is located in the heart of the city, where a variety of goods and locally made products are on display. Around the square are shopping centers and department stores. In Joensuu you will find stores of all the popular retail chains in Finland, such as Sokos, Prisma, Lidl, Dressmann, Seppala, Veromoda, K-Kenka. As well as the shopping center Metropoli. Swedish Carlson shopping center, and Iso Myy center, which gathered more than 70 stores. And of course here you will find stores of sport goods and equipment, second hand hand stores, shoe stores, and small cosy shops with handicrafts.
Joensuu Hotels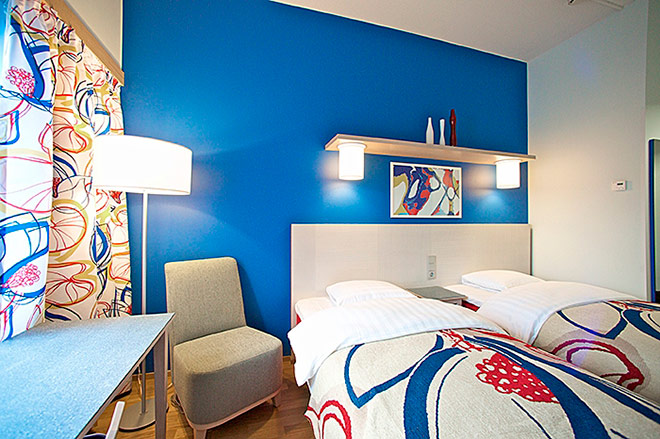 Joensuu Hotels
You can find a hotel in Joensuu to suit all tastes. Sokos Hotel Vaakuna on the edge of the Market Square is ideal for convenient accommodation in the city center (144 rooms of different categories, free sauna, breakfast, Internet access, gym, jacuzzi, business center, 2 restaurants and a cafe). Another Sokos hotel (Hotel Kimmel) is located in a beautiful park, it's also not far from the center. If you want to enjoy the beauty of Finnish nature, a high level of comfort and peace, you can book an apartment with a beautiful view of the lake Pyhäselkä (500 meters away from the spa center "Joensuu"). You can also find inexpensive accommodation and at the same time get great opportunities for active recreation and sports. For example, a small cozy Hotel Pielinen near Joensuu (28 rooms with all conveniences, a beautiful lake shore, sauna, large indoor pool, children's room, restaurant, bicycle rental, excellent conditions for fishing, hiking, skiing, an hour drive from Koli National Park).
How to get to Joensuu
The most convenient way to get to Joensuu is by shuttle bus. The company International bus route provides transportation by comfortable minivans Volkswagen Crafter with a capacity of 19 passenger seats. In addition, you can go to Joensuu on a day tour by sightseeing bus. Typically, the tour program includes a sightseeing tour and visits to shopping centers IsoMuu, Carlson, Anttila, Sokos and supermarkets Prisma and LIDL.
Information about bus timetables and ticket prices can be found in our article.