Going to the Land of the Rising Sun: what can you bring from Japan?
Distant and mysterious Japan is a very interesting and unique country, and its souvenirs are diverse and original. Here are the most popular souvenirs from Japan.
↑ 1. Kimono
Kimono is a traditional Japanese clothing that did not change much in appearance over the centuries. There are several types of kimono:
Furisode – a formal kimono for an unmarried girl;
Tomesode, the clothing of married women;
Iromuji, worn at tea ceremonies;
yukata – a lightweight kimono for everyday wear.
As a souvenir, a yukata would be the best choice. It is a kind of colorful kimono that can be worn by both men and women.
↑ 2. Makeup
For your cosmetic needs we recommend Shiseido and SK-II makeup. These companies' products successfully combine ancient recipes and the latest technological developments. These products can be brought as a gift to the fair sex.
↑ 3. Cookware and Ceramics
Tea ware is the best way to give a gift for a tea ceremony. A set of ceramic cups and teapots is a practical way to buy for yourself or as a gift for your family and friends.
↑ 4. Sandals
An authentic Japanese souvenir, the geeta, is made of wood. They are flat sandals that are held on the foot by a rope passing between the toes. More convenient in practical terms is the dzori, also sandals, but made of leather or synthetic materials. Unlike geetas, they are different for the right and left feet.
↑ 5. Sake
A good gift for friends is a bottle of sake. This renowned alcoholic beverage is made by fermenting rice mash using an original method that has no analogues in the world. The drink was first produced almost 2000 years ago. The strength of most varieties is 15%.
↑ 6. Coma toy
A good gift for a child would be a toy that resembles our top spinning wheel. Usually made of wood, then decorated with hand-painted. Patterns are very diverse, and it's almost unreal to find the same koma.
↑ 7. Japanese Tea
Japanese tea is quite different from the more internationally known Chinese tea. Its flavor is softer and less astringent. The most popular are the green teas. There is a wide variety of varieties of tea. This gift would work well with work colleagues.
↑ 8. Electronics
The quality of Japanese electronics is known throughout the world. So a trip to Japan will be an excellent opportunity to purchase products of genuine Japanese assembly. Among the technology a good choice would be the famous manufacturers:
However, when purchasing such devices in Japan, you need to be prepared for problems with warranty service in other countries.
↑ 9. Wagasa umbrellas.
Look original umbrellas made of bamboo and washi rice paper. From the rain such an umbrella will not protect from the rain, but from the scorching sun – quite. They are often used for ceremonial purposes. You see them at tea ceremonies and Japanese women wearing the traditional kimono walk around with them.
↑ 10. Wagashi
Despite the similar name, these classic Japanese sweets have nothing to do with umbrellas. They come in several varieties:
namagashi are sweets used during the tea ceremony;
han-nama-gashi – agar-agar-based jelly sweets;
higashi – ordinary dry sweets.
A bean paste is used in the making. Wagashi come in a variety of colors and shapes. While wagashi tastes familiar to Japanese since childhood, to Europeans it might sound a little strange.
↑ 11. Maneki-neko
You can see a waving cat figurine in stores, offices and souvenir shops all over the world. According to popular belief, a "lucky cat" is an excellent talisman that brings good luck and prosperity. Figurines come in different sizes and colors. Japanese figurines will be a great memorable gift for everyone, especially for cat lovers.
↑ 12. Netsuke sculptures
Netsuke are small figurines that are made of wood, bone, ceramics. Earlier netsuke were used as a belt charm. Gradually they lost their practical meaning, and making netsuke became a real art. Some are of great value to collectors. As a Japanese souvenir, you should never forget it in any other culture.
↑ 13. tanuki
The figurine of a raccoon shapeshifter dog symbolizes well-being. Usually, a tanuki has a number of distinctive features, such as a voluminous abdomen, a large straw hat, and a noticeably sized male dignity detail.
↑ 14. theatrical masks
In classical Japanese theaters, actors wear masks during performances, which are traditionally made of wood, usually cypress. A certain type of depiction was developed depending on the character of the character.
↑ 15. Puppets made of wood
A daruma doll is an incarnation of Bodhidharma, a deity in the Buddhist pantheon. It is usually a red colored wooden doll. It is sold without painted eyes. According to tradition, they must be drawn by the owner of the daruma. He draws one eye when he makes a wish, the other after it is granted.
Kokeshi doll has recognizable features – cylindrical body and rounded head. It is a bit reminiscent of a Russian matryoshka doll, which was actually invented based on Japanese dolls. The coloring of the kokeshi can be different.
Yandex Travel is a service where I now book accommodation before traveling in Russia and abroad: hotels, hotels, hostels and apartments. Options can be filtered by budget, location, rating and other parameters. You can pay for reservations with Russian cards, including MIR . As an alternative to Booking and Airbnb.
What to bring from Japan: the best ideas for gifts and souvenirs
The expression "divert your eyes" in Japan takes on a special meaning. The choice of souvenirs and gifts in this country is huge: for every age, status, holiday or season. Read our article on how to choose the right Japanese souvenir for your friends, boss or beloved grandmother.
TRADITIONAL CULTURE
Hashi. Chopsticks . Of course, chopsticks are eaten not only in Japan, but also in China, Vietnam, Korea. And they are different everywhere! In Japan, they are called hashi. They cook food in small pieces, and soups are served in bowls: you drink the liquid and get the guts with the chopsticks. Children receive hashi on the hundredth day after birth, along with their first rice.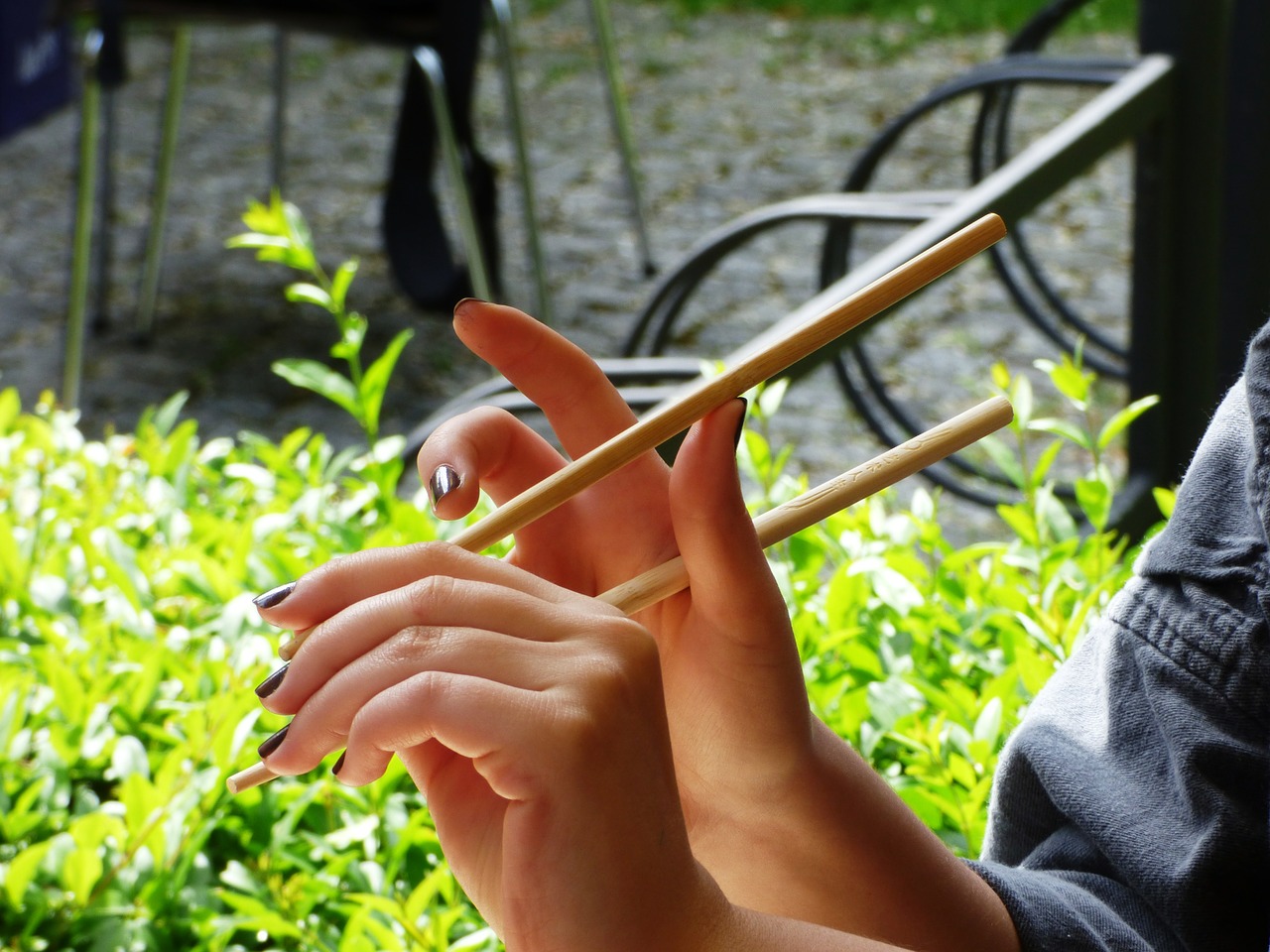 In the home, reusable chopsticks made of wood, bone, plastic, richly inlaid, true works of art, are accepted. There are children's, men's, women's hashi, sets for spouses and for the whole family, gift sets for newlyweds. Hashi for the tea ceremony, for sweets, just for cooking.
Wagasa paper umbrella . It is another symbol of Japan. No one knows how old this graceful accessory is. Even the court lady Sei Shonagon, author of "Notes by the Headboard" and a contemporary of Prince Vladimir of Kiev, wrote that the umbrella – a necessary thing in every wealthy family. Over two thousand years wagas gradually passed from a luxury item in an ordinary accessory, and in the twentieth century they were replaced by modern umbrellas. But the Japanese do not want to completely abandon tradition.
Paper umbrellas are still used by geishas and maiko. Small wagasa flaunt girls on traditional holidays. Large umbrellas are raised over newlyweds during ceremonies at Shinto temples. Even a sumo wrestler can be seen holding a wagasa. And for tourists, the paper umbrella is a great souvenir from Japan.
Glass bell "furin" . Furin with its soft chime is able to bring coolness even in the hottest day, so all Japan in the summer sounds like this. Glass baubles were imported from China about two thousand years ago. In Buddhist temples, bells drove away evil spirits, and the pleasant tones delighted the ear.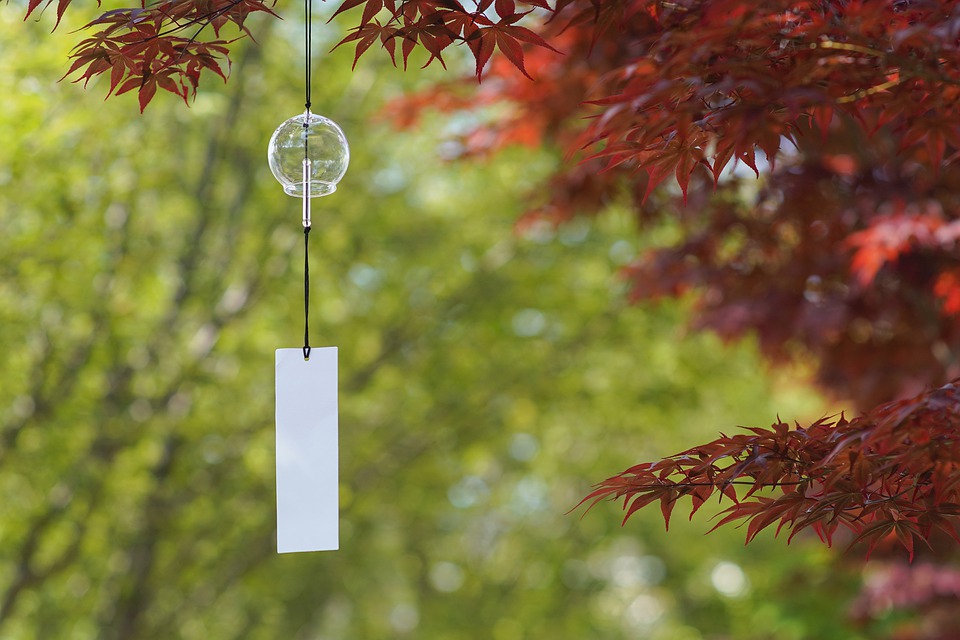 Japanese fan . In summer, you can see many people on Japanese streets, on trains and in restaurants using hand-held fans. They can be folding or non-folding flat fans. Hand fans are so popular in Japan that you simply cannot leave Japan without taking at least one with you.
Paper lanterns . They are made from Japanese washi rice paper that is attached to a bamboo frame. It is a traditional way of illumination in Japan and can be found everywhere – at festivals, in parks, restaurants or hotels, and in homes.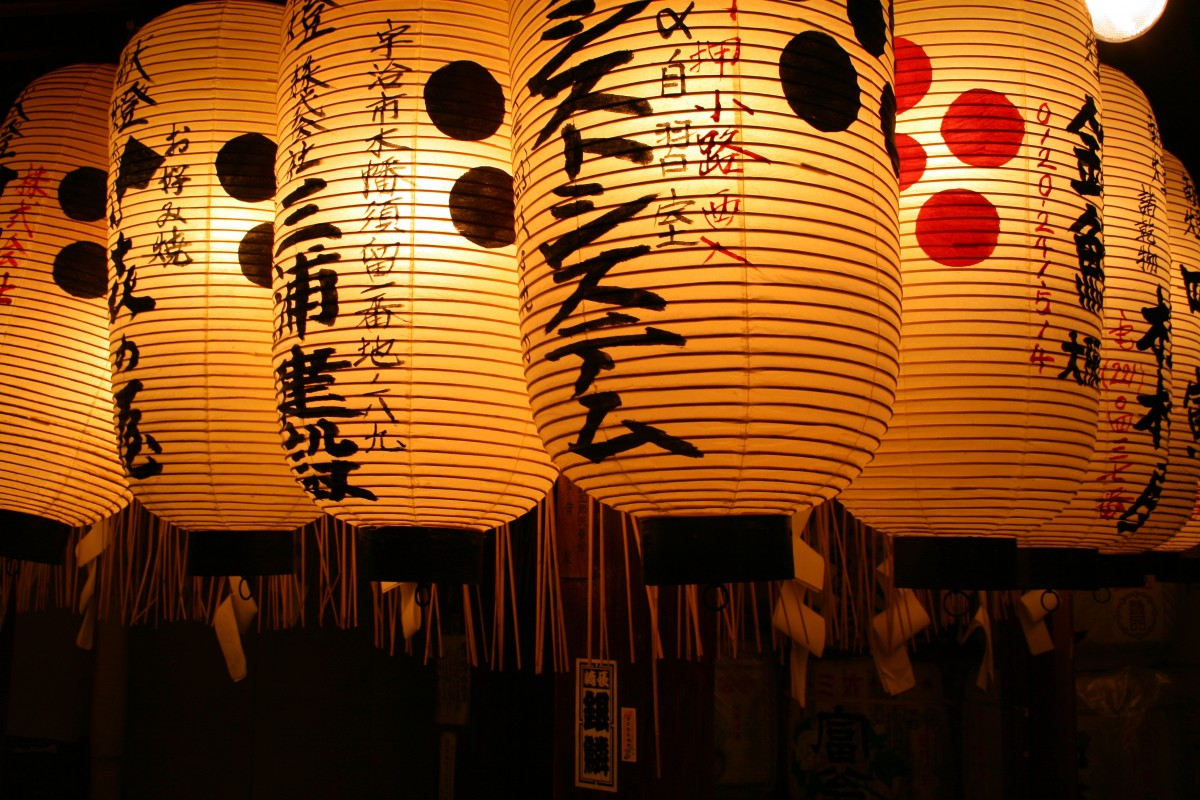 Sarubobo dolls. Originating in the town of Takayama in Gifu prefecture, they protect against evil, bring harmony to the family, and help women in childbirth. These dolls do not usually have facial features.
Kokeshi dolls . Another great souvenir to take home as a souvenir of a trip to Japan. These wooden dolls are said to bring good luck. The "kokeshi" facial expressions indicate the region where the doll was made. Originally they were children's toys, but now they are increasingly becoming home decorations or souvenirs for tourists.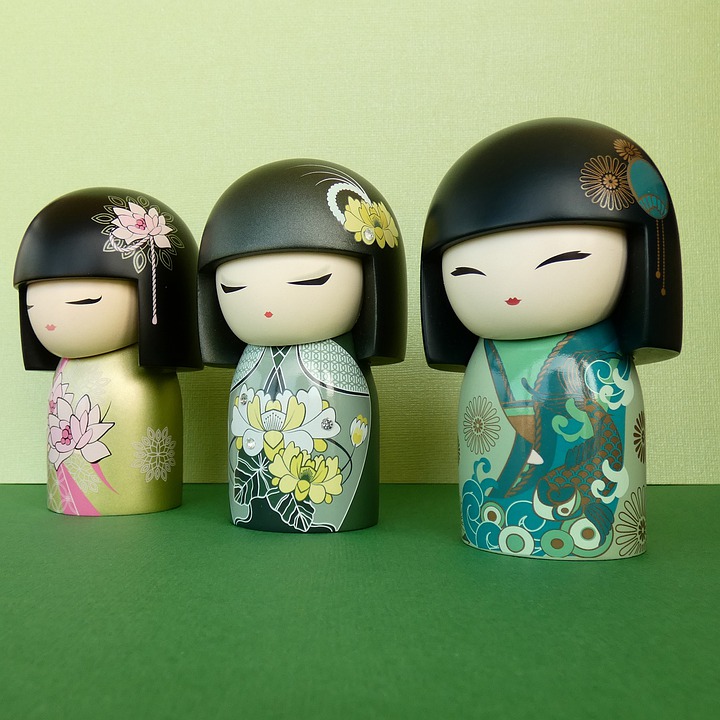 Maneki Neko. Perhaps the most famous symbol of Japan is the statue of a cat with a raised paw. Everywhere in Japan, from stores and restaurants to banks and offices, you are greeted by a statue of a "luring cat. It is a maneki neko, one of the most famous good luck charms in Japan, it is believed to attract good luck in business and promote prosperity.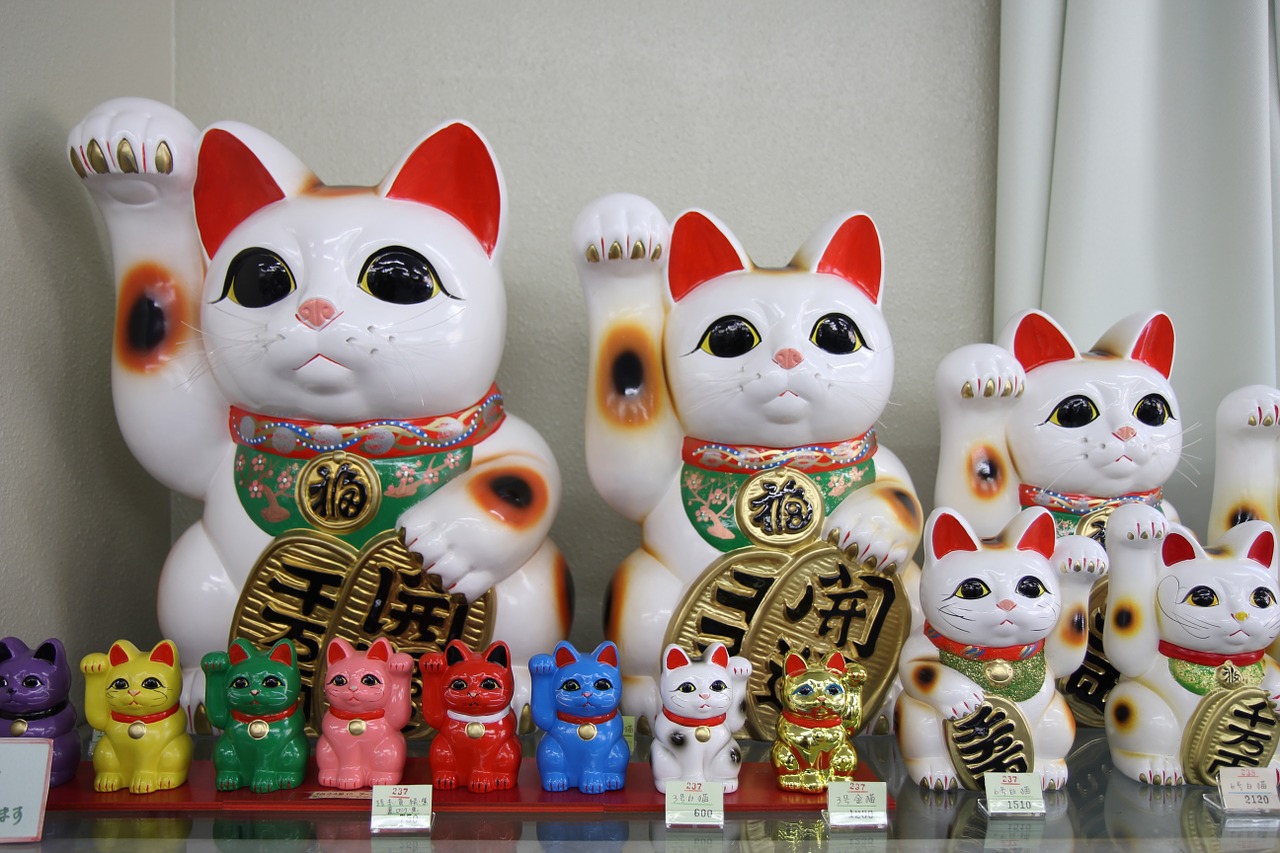 They are also used to decorate the interior of the house, as cats can be made in any size and from any material. They can be bought in a souvenir store, but it is best done in Gotoku-ji Temple, the birthplace of the mascot.
Daruma. A papier-mâché doll that is sold with white eyes. The toy is usually red, although there are also green, yellow, blue, and white. There are no arms and legs, there is a mustache. Pupils are also absent. First, the doll is drawn one eye and a wish is made. Until the daruma-san fulfills it, he doesn't get the second eye. If he fails, he's thrown into the January bonfire where they burn the holiday trees! And hurry up and buy yourself a new daruma.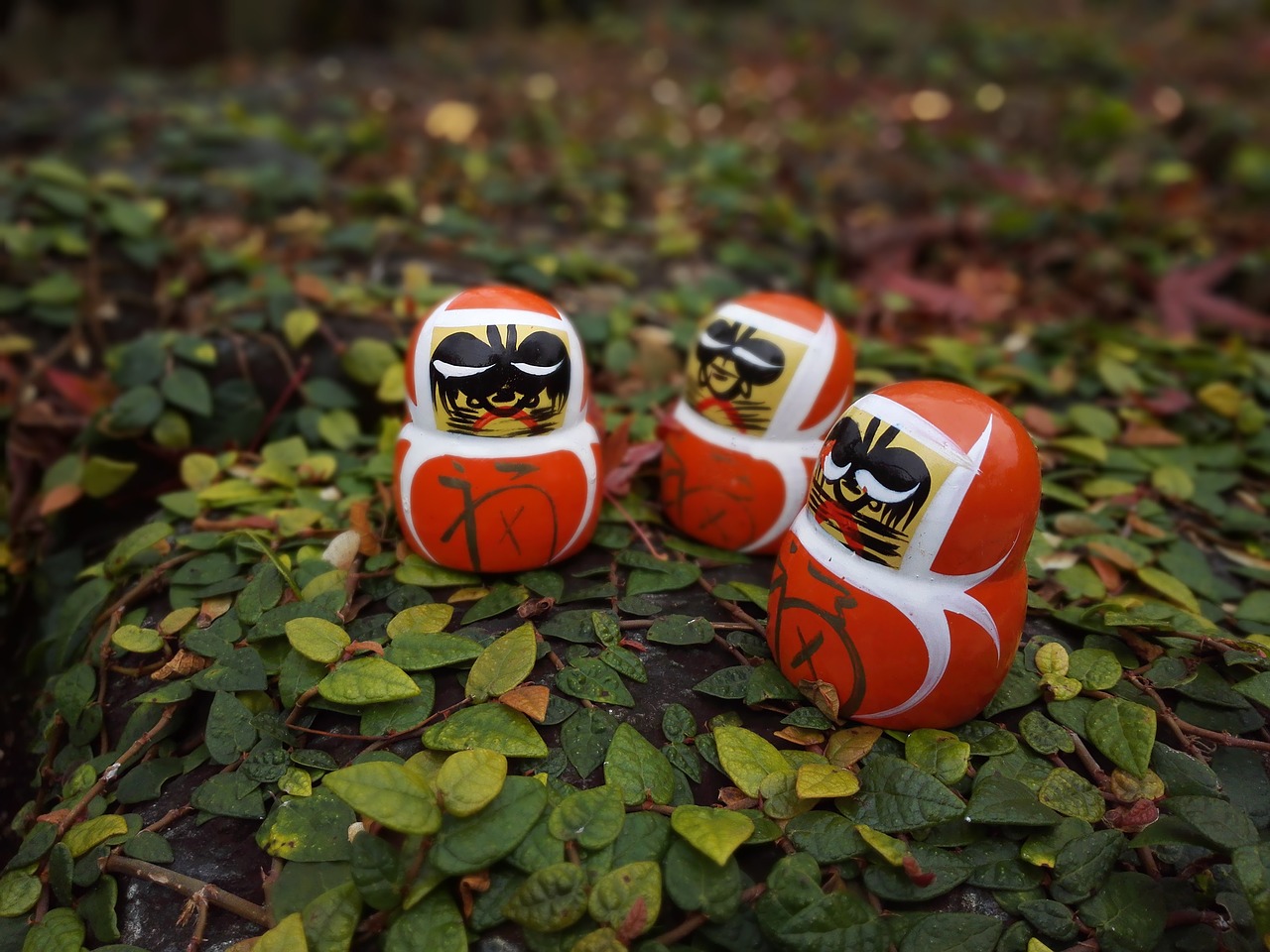 Gamaguchi. Rag bags and purses with a frame lock. Their coloring is quite bright and most often floral. These products are a bit reminiscent of vintage, because similar clasps were installed on vintage coin purses. But despite the seeming old-fashionedness, gamaguchi are much loved by young Japanese women.
UNUSUAL GIFTS
Cosmetic masquerade: Japanese moisturizing masks
– What's the matter with you? Oh, you made me blush! – Do you remember the dialog from the movie "Moscow Doesn't Believe in Tears"? Irina Muravyeva's character used a fresh strawberry as a nourishing mask. Modern moisturizing face masks are able to surprise and amuse, and drive into the paint. Masks with images of animals, cartoon characters and characters from the Kabuki theater are very popular in Japan.
Bright masks can be a great souvenir from Japan for girls and women with a sense of humor. You can buy them not only in specialty departments of cosmetics, but also in drugstores and even in the convenience store "combo".
Sushi Suitcases
These suitcase covers are capable of turning an airport luggage belt into a giant sushi bar. The original bags made of synthetic material will protect your luggage from dust, dirt and moisture, and you'll also recognize your luggage from afar. In addition, the mere appearance of a giant roll can improve your mood.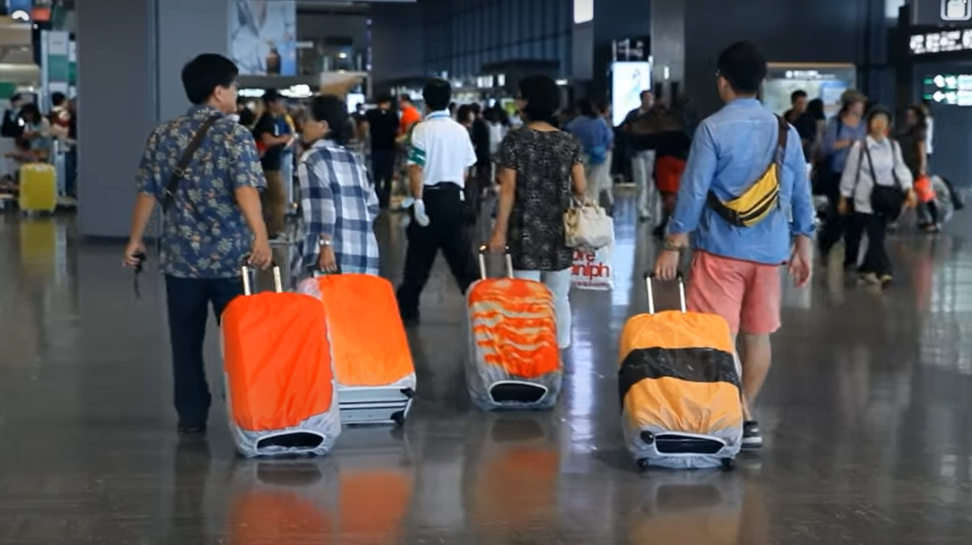 The size of the case is 425 x 300 x 640 mm, which corresponds to a standard suitcase with a capacity of 70 liters. Your task is to choose a color: with salmon, octopus, mackerel or something else!
Buy your sushi bag at Parco department store or Narita International Airport .
Characters . Japanese calligraphy brought to an exquisite perfection. A panel decorated with a character would be a good souvenir. The trick is that no one, except for you, will know the meaning of hieroglyph. Unless, of course, you tell them about it later…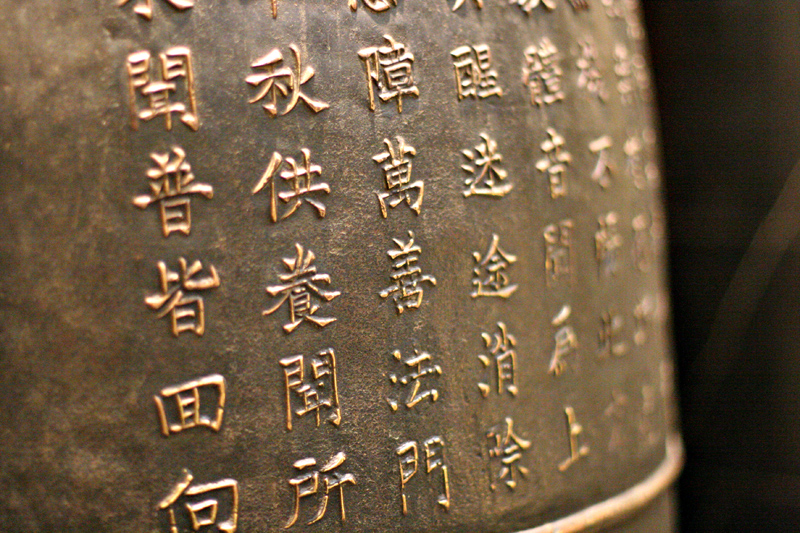 Puzzle . The Japanese are an extremely intelligent nation, as you can easily see if you buy a local puzzle. You won't notice the time it takes to fly back. It's up to you to decide what souvenir to take from Japan.
GIFTS FOR FRIENDS AND FAMILY
Mätä or Mätcha . Literally translated, "matcha" means "crushed tea". It is the kind of green tea usually used in the traditional Japanese tea ceremony. And what they do with it in modern Japanese cooking is just a shout-out to the champions of tradition! Green tea powder is added to smoothies, pastry cream, ice cream, rice cakes, pies, and sprinkled on donuts! On the other hand – why not?
Matcha green tea is the main gastronomic souvenir from Japan. Many people take it from Japan as a medicine – so much useful this tea. You can buy matcha in almost every supermarket in the country. Its prices are two to three times lower than in Russia.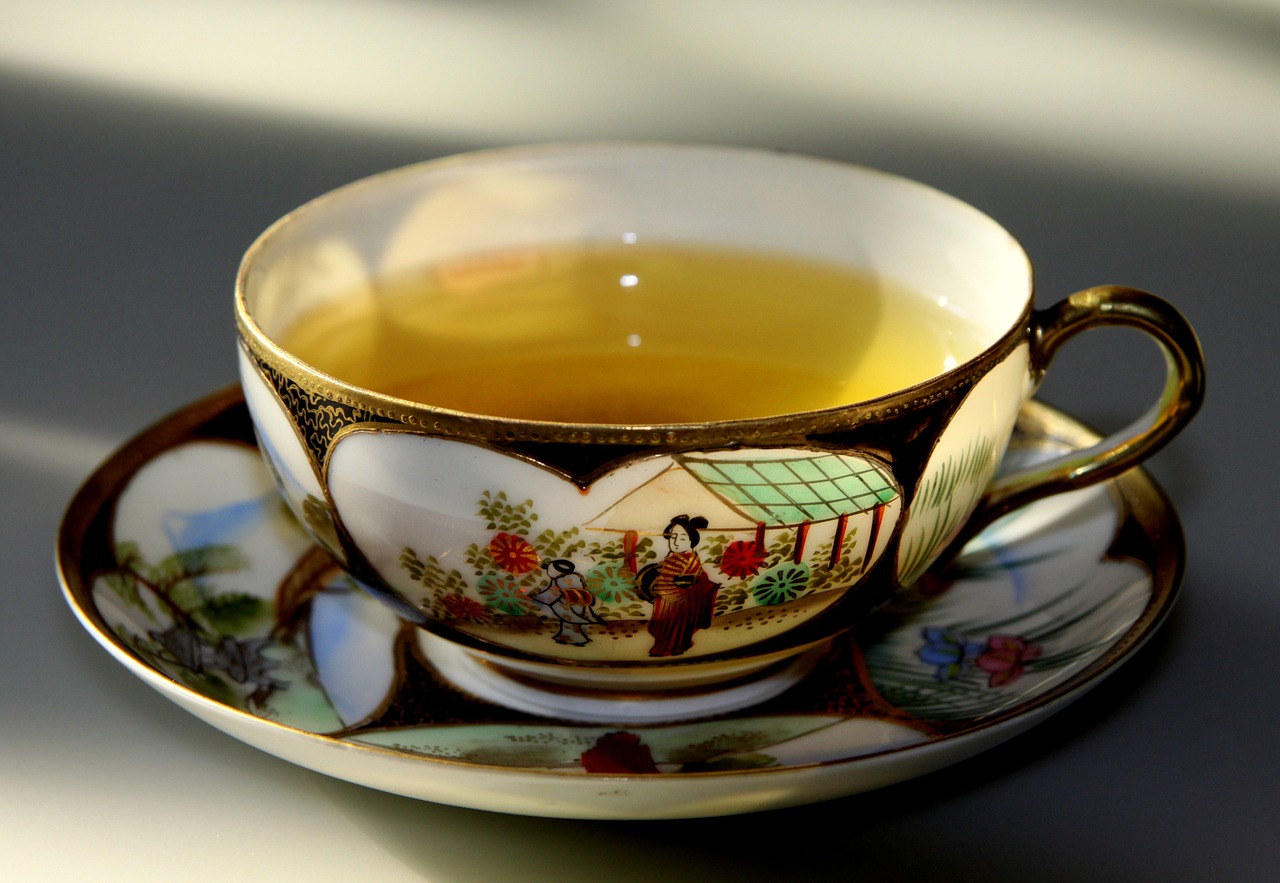 Many tourists, after trying green powder tea in Japan for the first time, take it home with them. What's not an idea for a souvenir?
Sweets. You can bring your friends from Japan sweets that are not available in Russia: candies based on black sugar, or even flavored with burger, cabbage, lamb, bitter radish, and other non-obvious foods.
Yukata . A casual lightweight kimono made of cotton. Yukata are sold in all souvenir stores, but if you want a quality kimono, it is better to go to a regular clothing store – there is a larger selection and higher quality fabric used.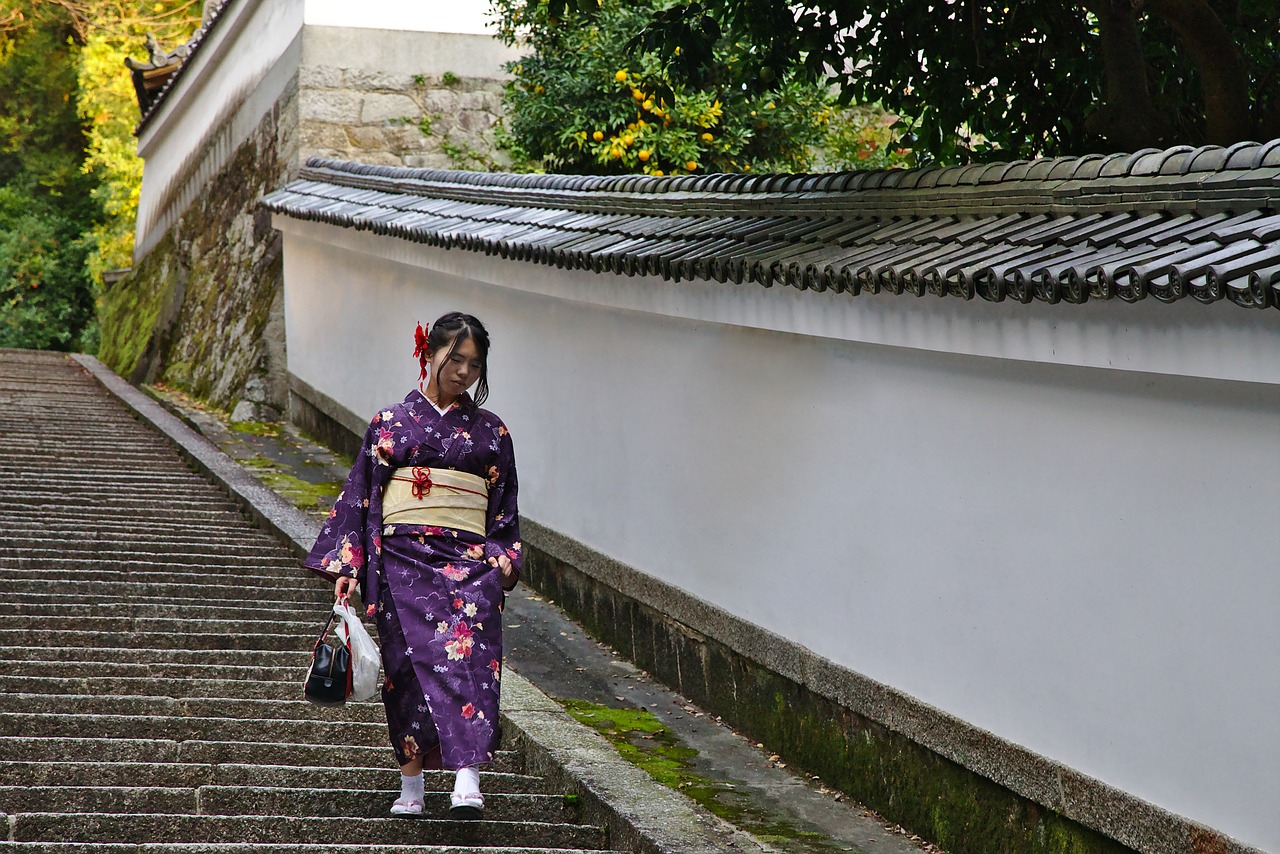 Food Box . A bento is a ready-made lunch box consisting of rice, fish or meat, and vegetables. Bento boxes, made of varnished wood, appeared around 1600 and remain popular even today. Bentos have become popular all over the world and now the lacquered wood box is not only a nice souvenir, but also a useful item in the home.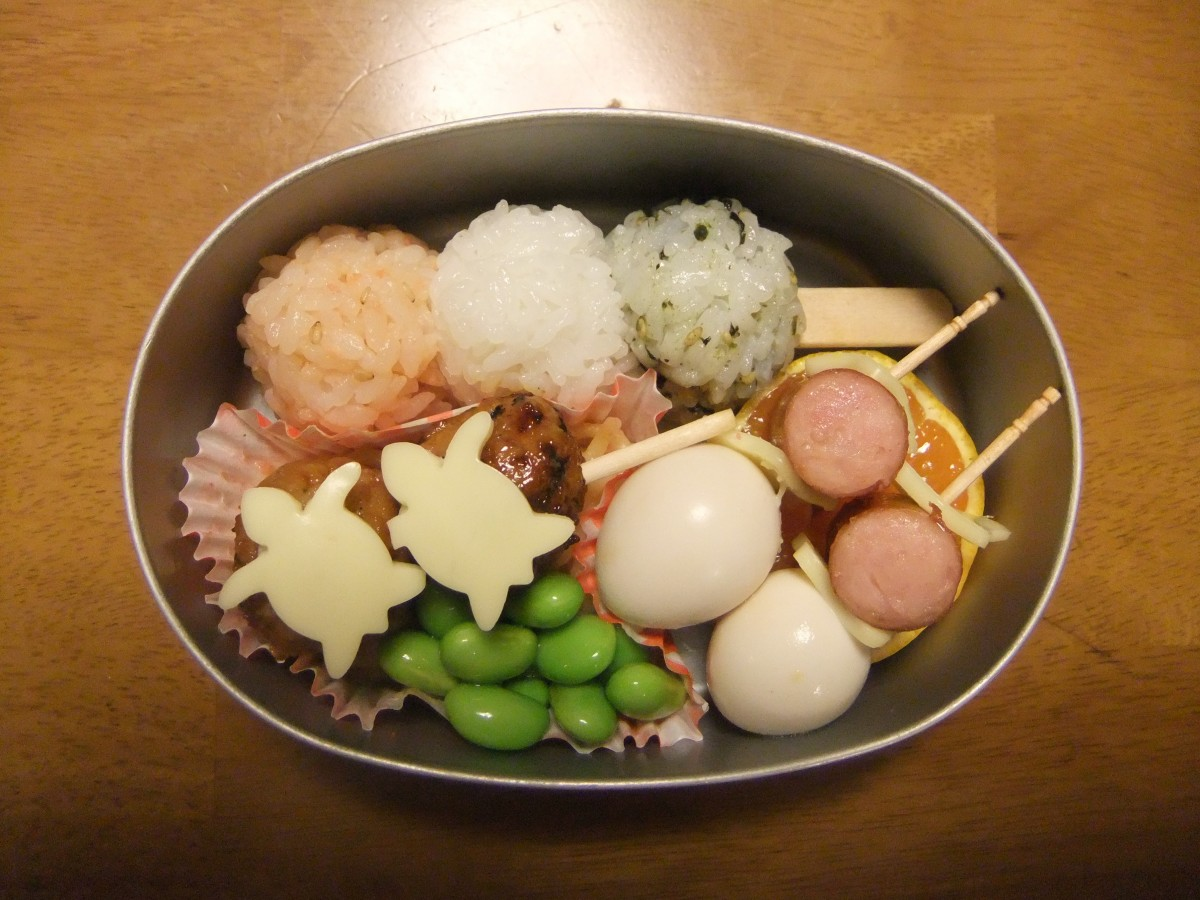 Japanese knife . Another item that is sure to serve well in the kitchen is a traditional Japanese knife. There are two basic types of knives – honyaki knives are made from one type of material (high-hardened steel), but kasumi knives are made from two types of metal, just like real samurai swords. Do not forget that they can be carried only in luggage.
Katanas. As a gift for men from Japan, you can bring a replica of a samurai sword (katana). They come in miniatures and quite inexpensive – sold in almost every souvenir shop. If you want you can find a big sword with artistic engraving.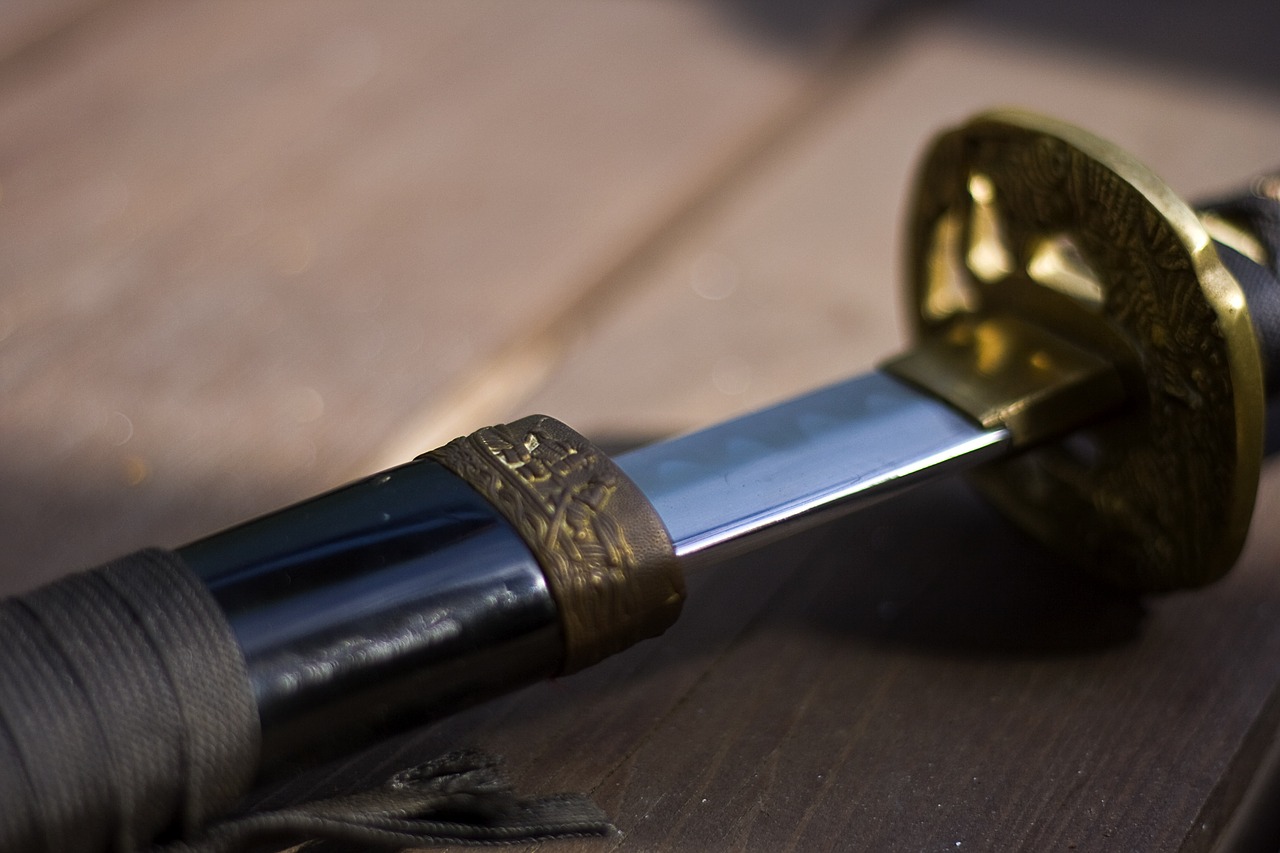 Cosmetics . Care and decorative cosmetics from Japanese manufacturers are known around the world. Local cosmetics often include extracts of mint, jasmine, green tea, rice, beans, as well as water from thermal springs and horse oil. Cosmetics in Japan can be purchased either in pharmacies or in specialized departments in shopping malls. The most popular face and body care brands are Shiseido, Rosette, Mujirushi and Kotoshina. Of decorative cosmetics products worth mentioning are Coffret D'or, KATE, MAQuillAGe and Canmake.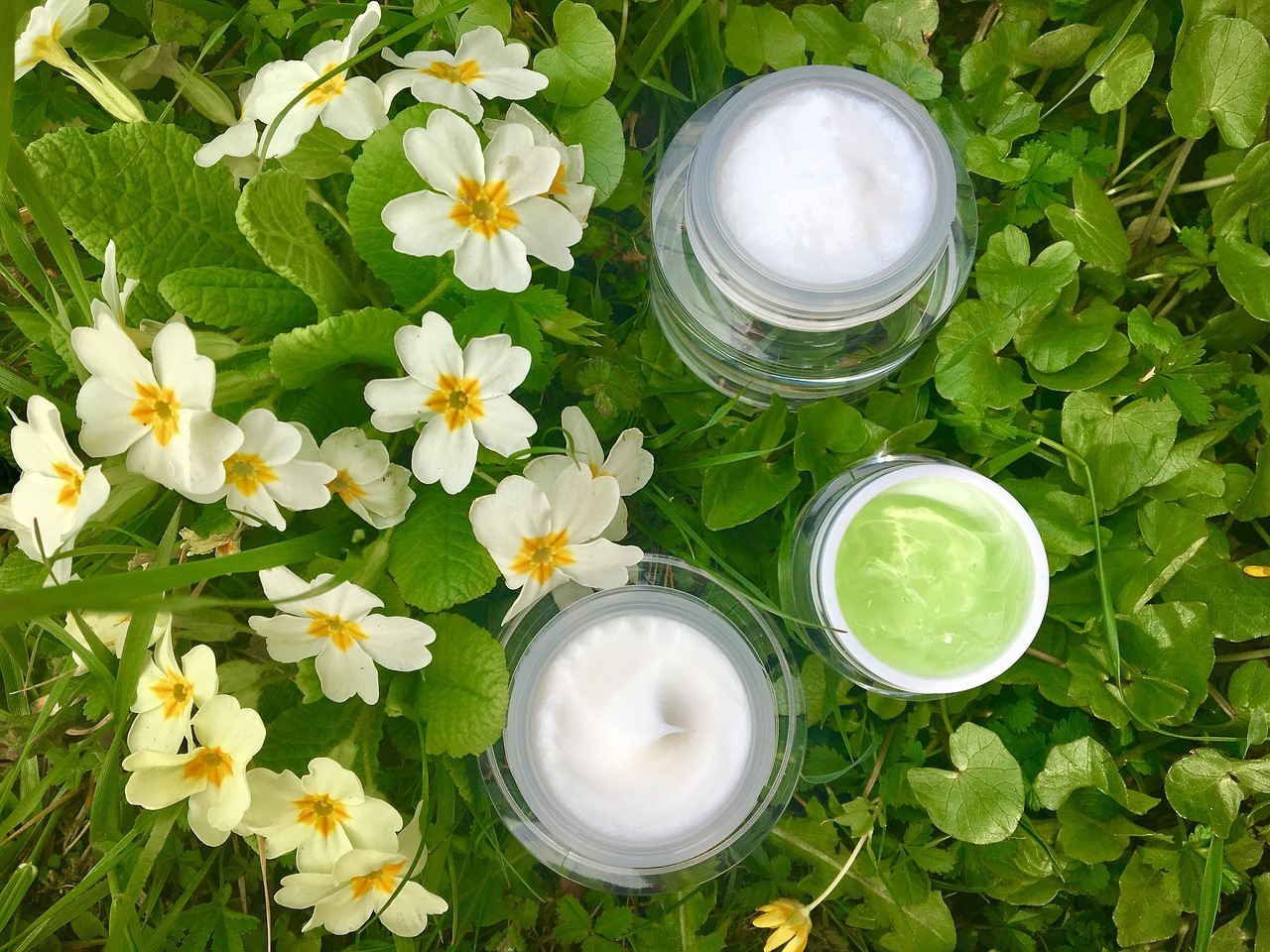 Japanese porcelain . There are about 18 kinds of Japanese porcelain, some of them are still made according to ancient techniques, others integrate modern technology and reproduce the Chinese analogues. The choice is enormous: it all depends on the purchase budget, design and size. A democratic souvenir in this category is sake cups.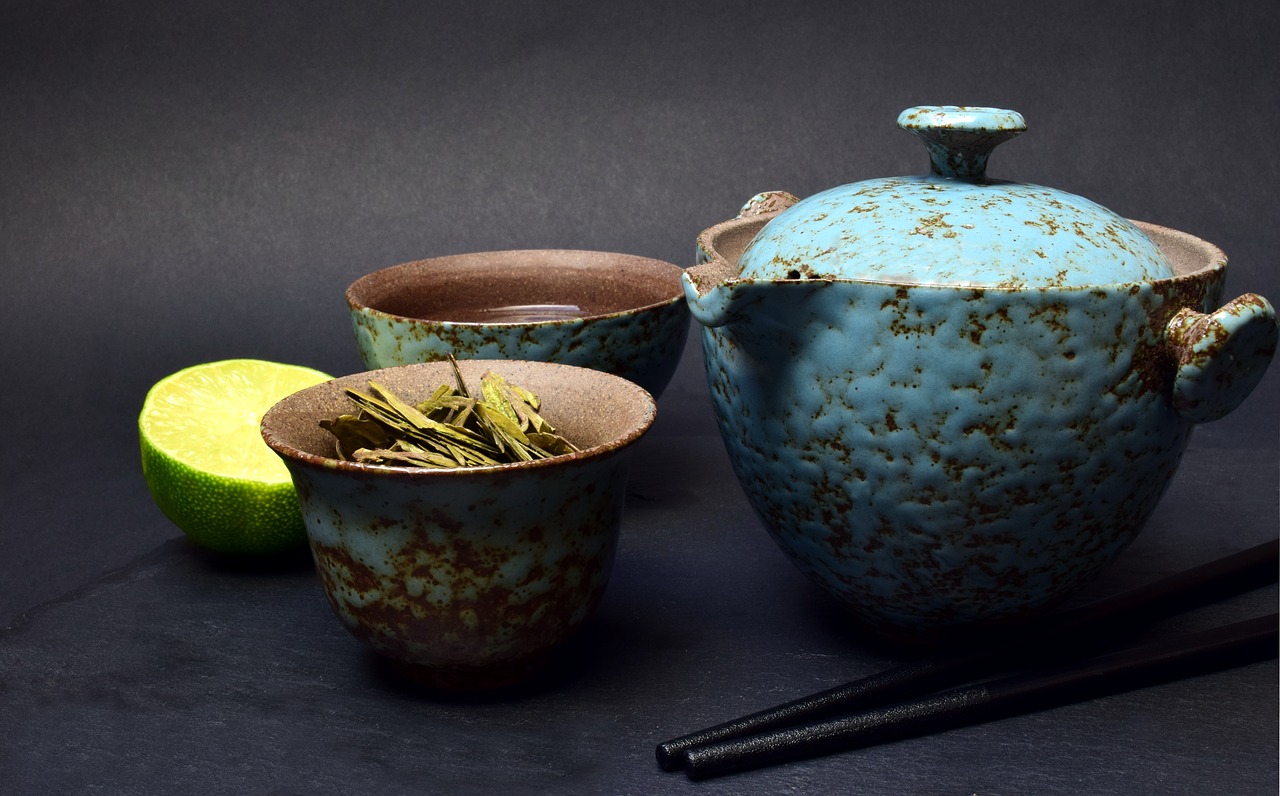 Jewelry . It's definitely worth bringing jewelry back from Japan. Pearls are especially good – you can get the best choice at Tasaki Gallery in Tokyo. Prices for designer jewelry in this store start at 60,000 yen.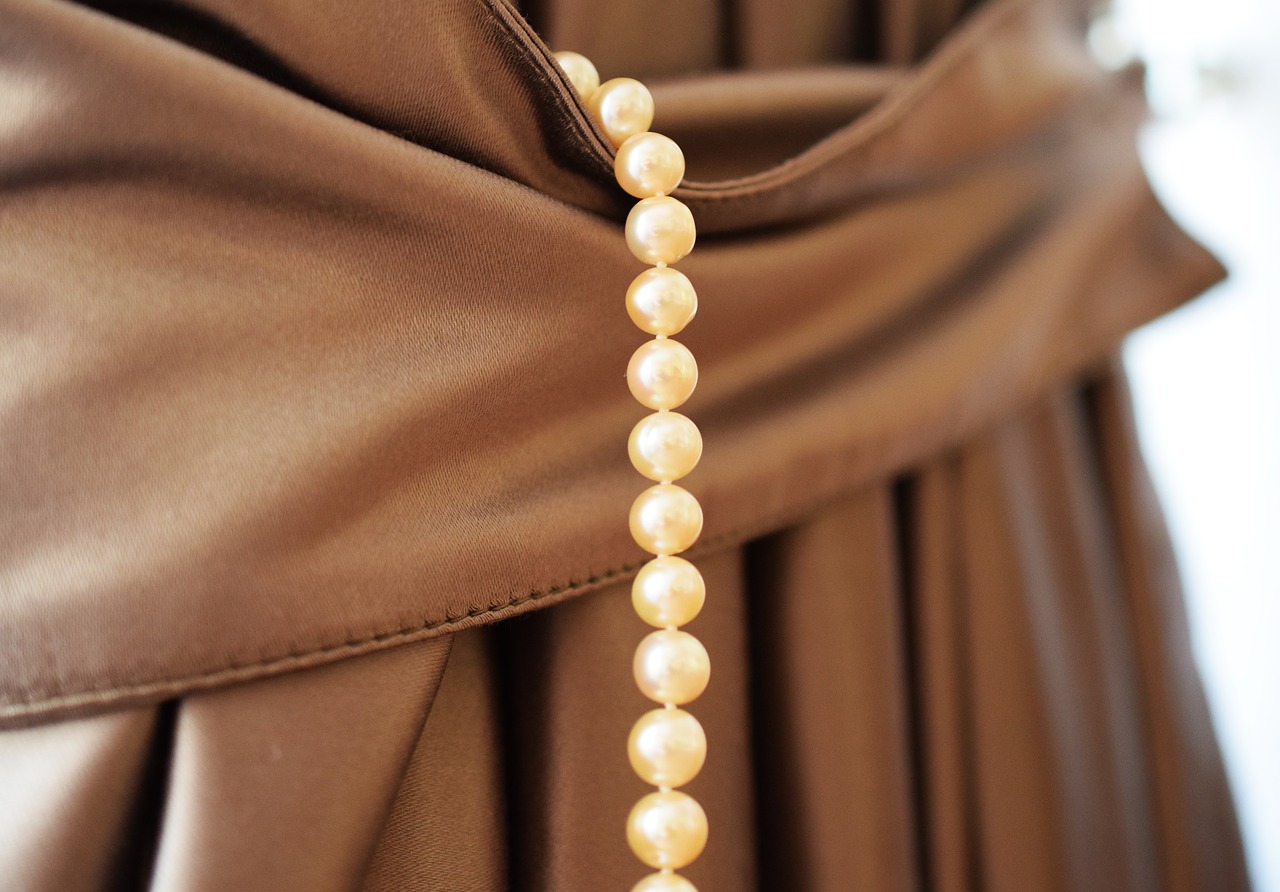 Costume jewelry is also worth checking out. Especially good is the one made of medical (jewelry) steel.
There is even more interesting material from ATOR in our channel on Yandex.Zen .
Free online courses, webinars and electronic catalogs of tour operators you will find in "ATOR Academy.
Current special offers tour operators on tours abroad and Russia look in the section of the ATOR portal STRs.