Attractions in Qatar
Qatar is not yet the most popular tourist destination, but experienced travelers say that the vacation here is not inferior to the vacation in the UAE, except that there is less pathos. And the prices are much lower at a decent level of comfort.
Qatar is the richest state in the world. In numbers, the average annual income per capita in this country is more than 88 thousand dollars. This is certainly impressive. Residents here are characterized by hospitality and friendliness, they are genuinely happy guests who respect their traditions.
St. Petersburg hoteliers managed to get through to the Federal Antimonopoly Service: they are expected to solve the problem of inflated rates for the service of electronic registration of guests, as the market is actually controlled by one company.
This small country on the Qatar Peninsula (north-east of the Arabian Peninsula) is worth going to for lovers of beach recreation, diving, and those who cannot imagine their vacation without cognitive excursions. There are no crowds of tourists here yet, but the flow of tourists is slowly growing. Go here best in the off-season, spring and autumn, experienced travelers advise to choose April-May and September-October. The weather at this time is such that it's good to swim, and on excursions not tiresome to go. In summer it's very hot, up to +50 ° C, so you can hardly have a good rest, even if you just lie on the beach all the time, you can quickly overheat and burn under the bright sun. Not to mention the excursions, which only the toughest can withstand. Sandstorms periodically rage here in the winter.
Doha is the main resort of the country, and it is here that the main attractions of Qatar are concentrated.
What to see in Qatar? The first thing you must of course visit the capital, where the past is intricately intertwined with the future and where a true Arabian tale lives. In 17th century it was a modest settlement of fishermen, which eventually turned into a sparkling capital with luxury hotels, skyscrapers and shopping malls. This was made possible by the discovery of oil fields. Today about half of the country's population lives here.
Why the city is called by that name is unknown, but there are two versions. The first option: since the city is located around the bay, it is possible that its name comes from the word "dokhaty", which is translated from Arabic as "bay". Second: perhaps on the territory of the village once grew a large tree, visible from afar. Ad-Dawhah means "big tree" in Arabic.
Today there is little that reminds of Doha's past: only a few buildings of historical and cultural value. Everything else – hotels, skyscrapers, shopping centers and parks – is new, modern.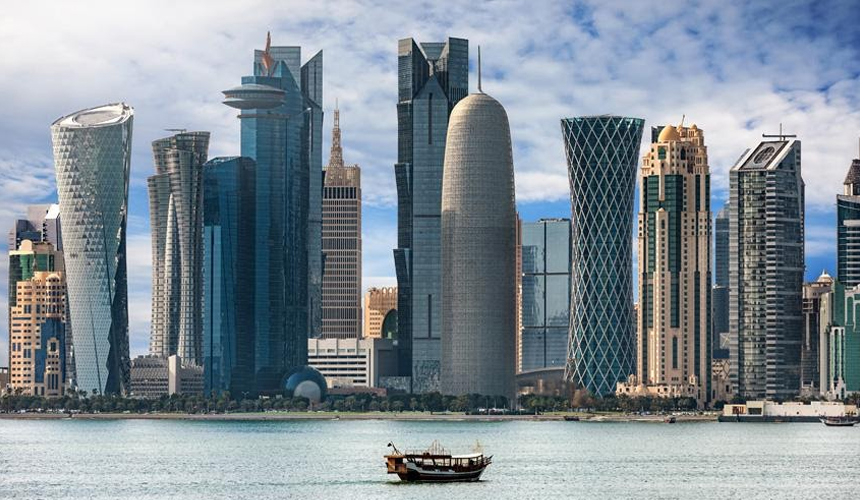 The town of Dukhan – a place where they tend to surfers and divers: there is an artificial coral reef of extraordinary beauty, so often come here dolphins. Today it is a popular place for recreation, but the town is famous not only for this. In 1937, the first well was drilled here for oil, which has had a huge impact on the development of the region, and in particular Qatar. Very tasty barley coffee with cardamom is made here upon ancient recipes.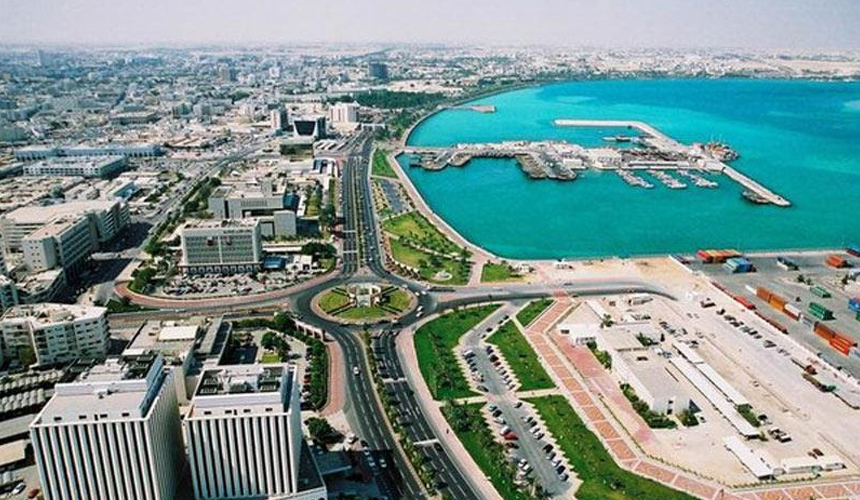 The Pearl of Qatar
It is a small artificial island, the area of which is 4 square kilometers. Its coast is built up with luxury housing, hotels, restaurants, stores. Here rich foreigners willingly buy apartments. The purpose of the construction of an unusual island was to attract investors, and she justified herself. Number of tourists is constantly growing.
Espire Tower
The tower is over 300 meters high and it was built especially for the Asian Games in 2006. It is a real landmark of Qatar, its symbol, which can be seen from any corner of Doha. It is especially good in the evening and at night: its surface, dotted with LED lights, glows and draws the eye. The 36th floor of this representative of modern engineering and architecture houses a hotel, a sports museum, a number of commercial premises and offices.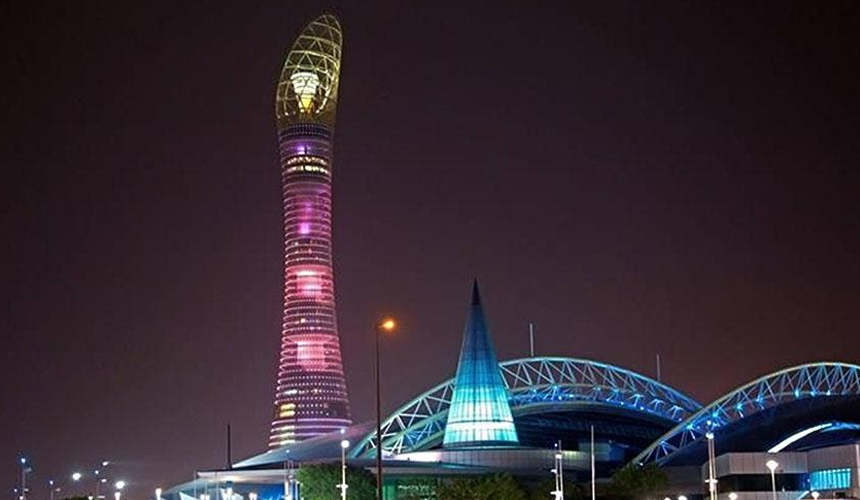 The Corniche Quay
Spread in Doha between two luxury hotels, the Sheraton and the Marriott. It is a favorite place for walks. There are a lot of tourists and residents here. Its length is 7.5 km, so you can walk for a long time, admiring the views of the Persian Gulf, the beauty of five-star hotels and the lights of shopping malls. There is a museum of Islamic art on this promenade so you can combine a stroll with an educational program.
Also on the waterfront Corniche attracts fans of active lifestyles: it is convenient to run, skateboard, rollerblading. Riding a bicycle is forbidden – so as not to put the walking citizens at risk.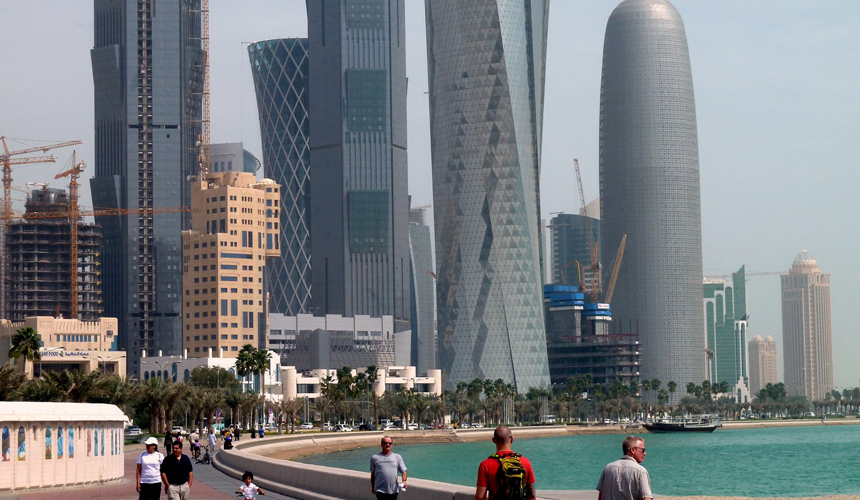 Khor El Adaid
This is the "inland sea", a natural wonder. Here the sea has penetrated deep into the heart of the desert, and it is only possible to reach these places by dunes: there is no other way. The reserve has its own ecosystem, it is home to many species of flora and fauna, among which there are very rare ones, characteristic only for the Arabian Peninsula. This place is located 60 km from Doha. For those wishing to go there are organized tours of the desert (safari).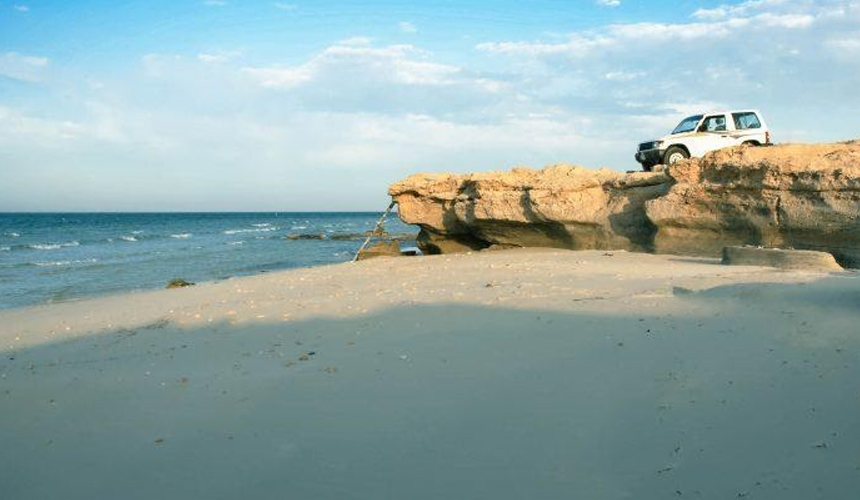 Katara Ethnographic Village
An interesting site which will help you better understand the historical heritage of the country as well as its culture. The village was built with the help of Sheikh Hamad bin Khalifa Al-Thani so that the residents of the state, as well as its guests could join the oriental culture. There are many exhibitions, galleries, where you can see the most interesting paintings and sculptures of Qatari artists. There is an opera theater. For those who are hungry, there are restaurants with traditional local dishes and there are many small stores, shops where you can buy gold jewelry and local pearls.
There is a playground in Qatar, you can go here with the kids.
Swim and relax on the landscaped beach Katara beach. There are many water activities: windsurfing, banana boat rides, fishing.
There are dances and traditional Qatari music in the evenings.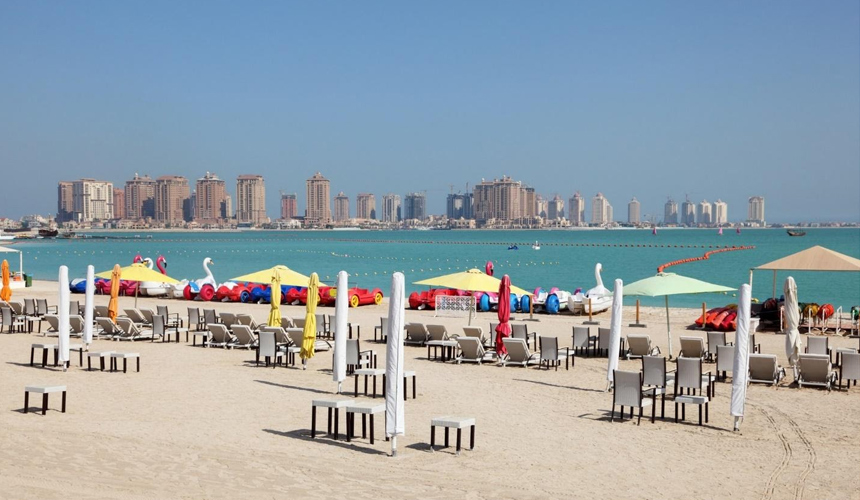 Great Mosque
It was built in the middle of last century and really lives up to its name. This is one of the most important attractions in Qatar, which is located in Doha. It is located near the Corniche promenade, so you can make a plan to visit several sites in one day. The architecture of the mosque intertwines the traditional style for such buildings, as well as new trends. It looks not monumental, as many other mosques, and graceful, mainly due to the thin minaret, which seems to soar into the sky.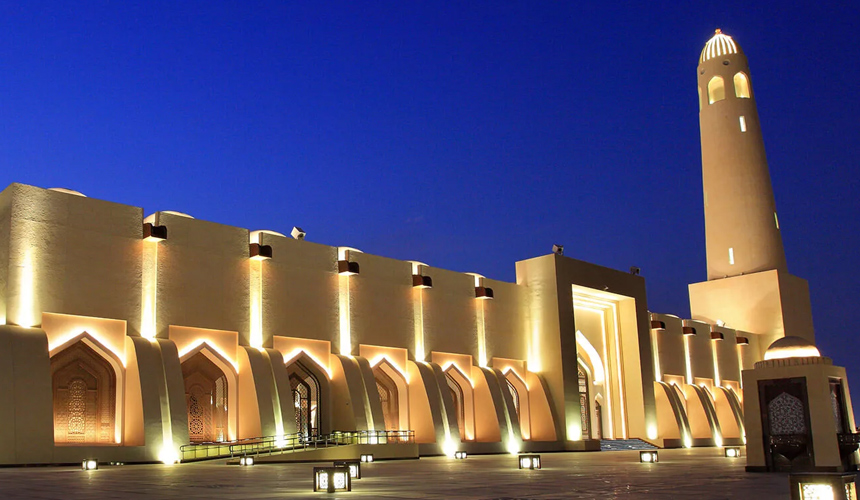 Museum of Islamic Art
It is worth a visit for every tourist. The museum opened in 2008 in the capital of the country, on an artificial island, which is located in the southern part of the harbor. It is designed in the traditional style of Islamic architecture, but at the same time it has a unique design.
The museum area is 45 thousand square meters, its halls show different items of art, once found on the territory of Arab countries (Iraq, Iran, Turkey, Syria, Pakistan, etc.). Here one can admire the jewelry, ceramics, carved weapons, luxurious Persian carpets, ancient manuscripts, books. Besides the museum itself there is a library, research institute, restaurant and sometimes thematic exhibitions.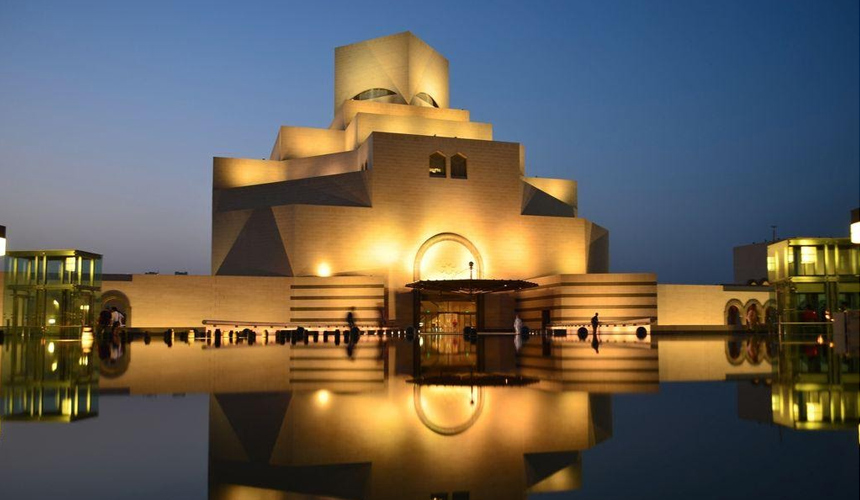 Sheikh Faisal bin Qasim Al-Thani Museum
It is located in the fortress, 22 km from the capital. This museum, as well as some other attractions of the state of Qatar, some visitors are delighted with some, others – negative comments. This institution was opened at the very end of the twentieth century, in 1998, and took three buildings with a total area of 530 thousand square meters. There are more than 15 thousand exhibits and artifacts, which the sheikh collected during 50 years of traveling.
The museum has four permanent exhibitions. "Coins and Currency" – a collection of modern money of different countries of the world and ancient coins made of gold, silver. The exhibition "Transport" introduces various means of transportation: from vintage cars to airplanes. "Islamic Art" – traditional weapons, costumes, embroidery, dishes, jewelry – all in eight halls. "Qatari Heritage" is an exhibition designed to introduce the traditions of this Middle Eastern country, its culture, customs, and values. Here you can see traditional Bedouin clothing, weapons, furniture and other household items, as well as fossils and even a dinosaur head.
Why does such a huge and interesting museum evoke different emotions? Purely because of its location. There is no public transportation, so you can only get here by cab (which is very expensive considering the downtime) or by rented car (not possible for everyone). There is another way out: join an organized tour group.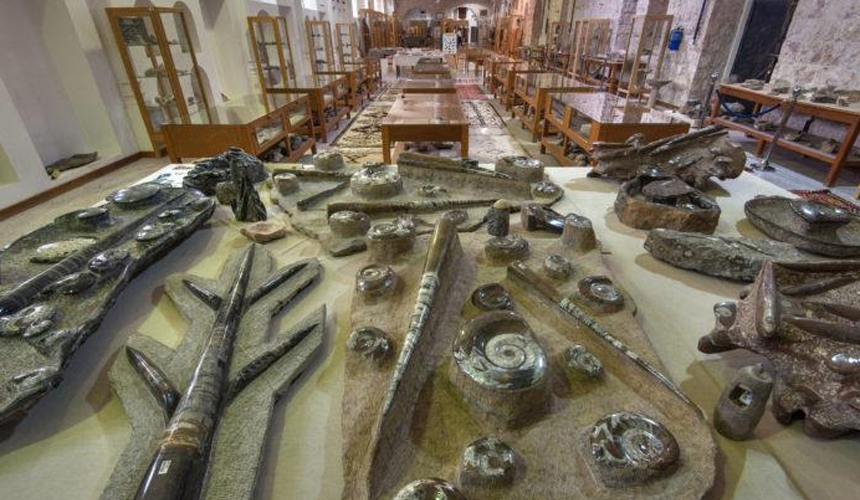 Qatar National Museum
Located in a palace that used to belong to Sheikh Abdullah Bin Mohammed. Here are the national clothes, ceramics, dishes, weapons. There is also a composition with a maritime theme on two levels, where you can see fish and sea turtles. There is also a hall, where exhibits related to journeys on the sea are represented.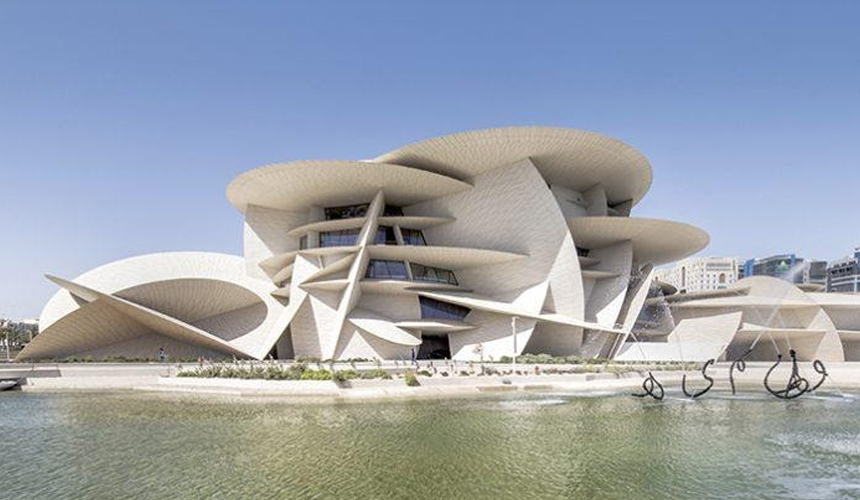 Ethnographic Museum
Located in a Qatari house, traditional for the area. There are interesting exhibits and one can find out how Qataris used to live not long ago, before oil production began. You can see the "wind tower". It is a traditional dwelling with a unique ventilation and air conditioning system that allowed survival in this hot region.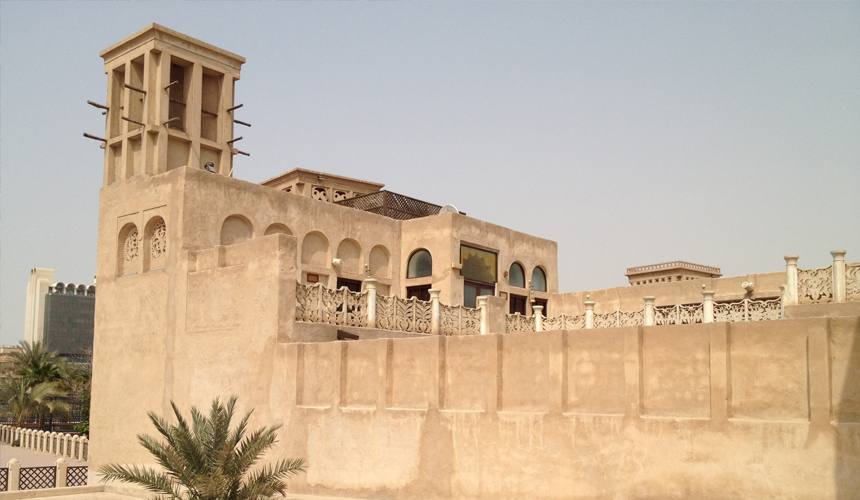 Umm Salal Mohammed Fort.
This is a small white-walled structure, the entrance to which is not always open. It all depends on the employees: whether they want to let tourists in or not. Near the fort recently rebuilt a mosque with a unique minaret. Qatar is a country whose attractions are concentrated mainly in the capital, but this fort is located outside the city (25 km), on the coast, in the desert.
The Barzan watchtowers, which are 16 m high, were built just over 100 years ago. Their exact purpose at this time is unknown, but it is likely that they were used as an observation point to keep an eye on pearl fishermen or passing ships, or as an observatory. The towers were restored in 2003 and during the work they were equipped with air conditioning.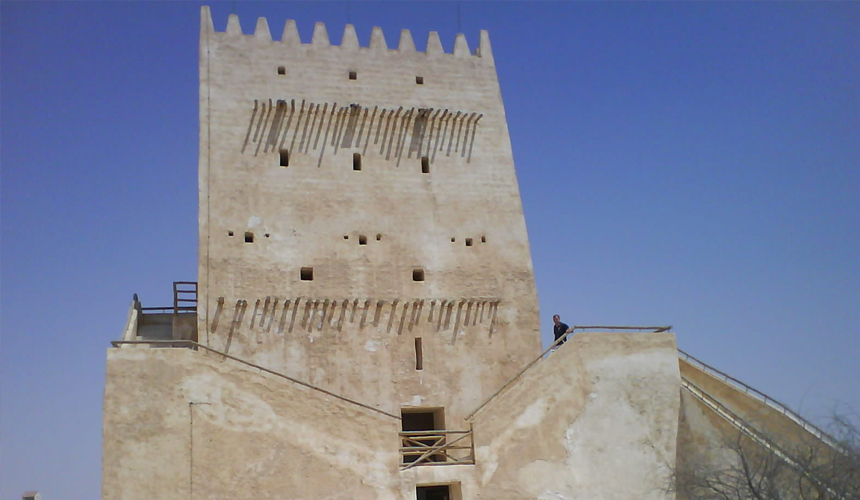 Fort Al Kut.
Located in the center of the capital, it is also called Fort Doha. It was erected in the 19th century. Since the end of hostilities (1927) and before the reconstruction (1978) the fortress simply was not used, and originally, during the Turkish occupation, served as a prison. Today it is a museum that displays traditional Qatari art and crafts. It is worth a visit for those who wish to feel the culture of the people and see the different handicrafts, equipment, paintings, photographs, an exhibition of weapons and fishing boats.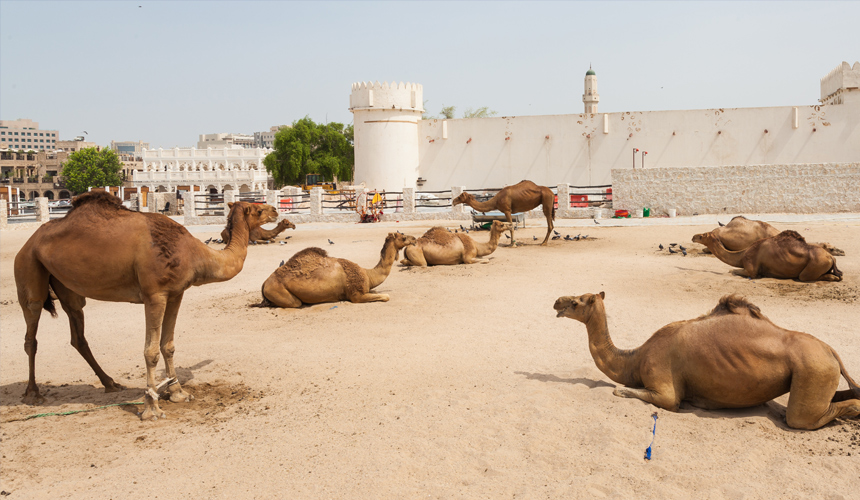 Fort Zubara
Fortress with jagged towers and thick walls is about 100 km from the state capital. It was built at the beginning of the previous century and was used as a guard post until the 1980s. It is the only surviving structure of the ancient city of Al Zubara. Today, the fort is fully restored, but it stands empty, there is only a small museum and a cannon with which tourists love to take pictures. So getting here is problematic: the easiest way is to take a cab or rent a car. Buses rarely go that way.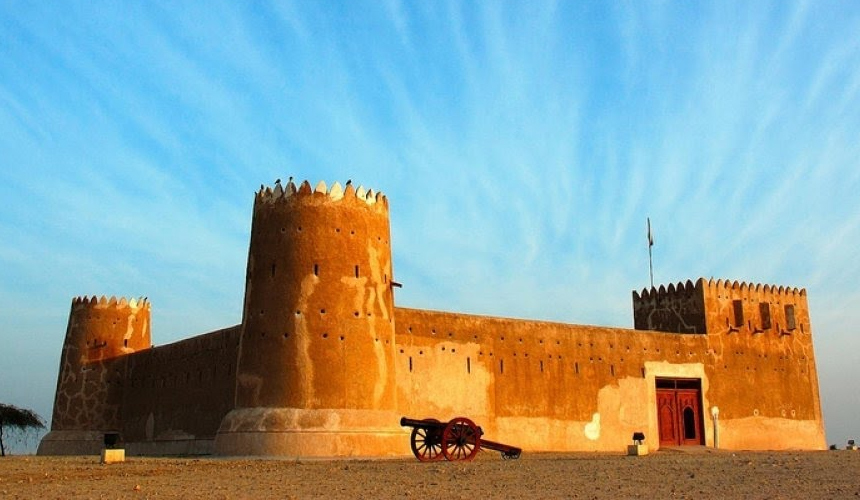 Suk Vakif Market
A must-visit place for anyone who wants to experience the real spirit of the orient. It is a traditional national Arabic bazaar where you can find anything you like: from souvenirs to weapons. In addition to outlets, there are cafes, restaurants where you can try unusual dishes and locals often gather there to socialize, smoke hookah. The Suk Vakif market has one significant difference from similar bazaars in other countries – there is no bustle here at all.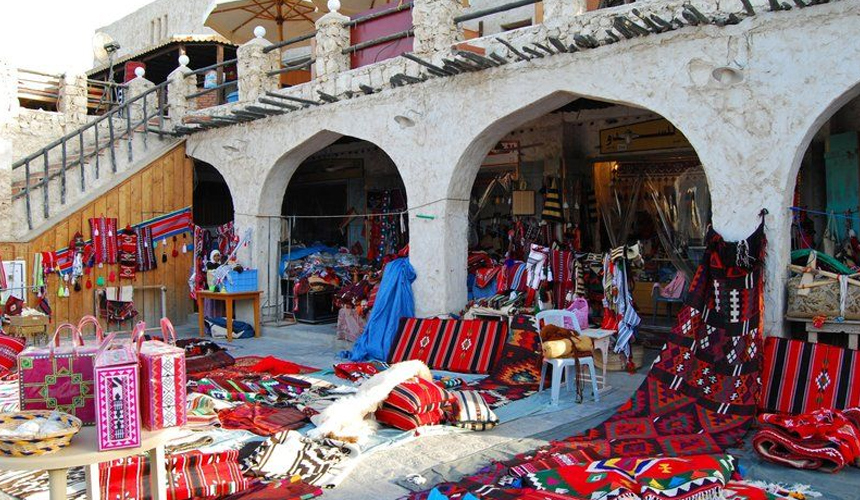 Golden Bazaar
Gold, pearl, silver, precious stones are offered for sale. Located near the Souk Vakif market, it combines the traditional atmosphere of an oriental bazaar with the convenience of modern stores. All goods are checked by the Ministry of Trade and Economy, so if you buy here, rather than in random street shops, there is no risk of getting a fake.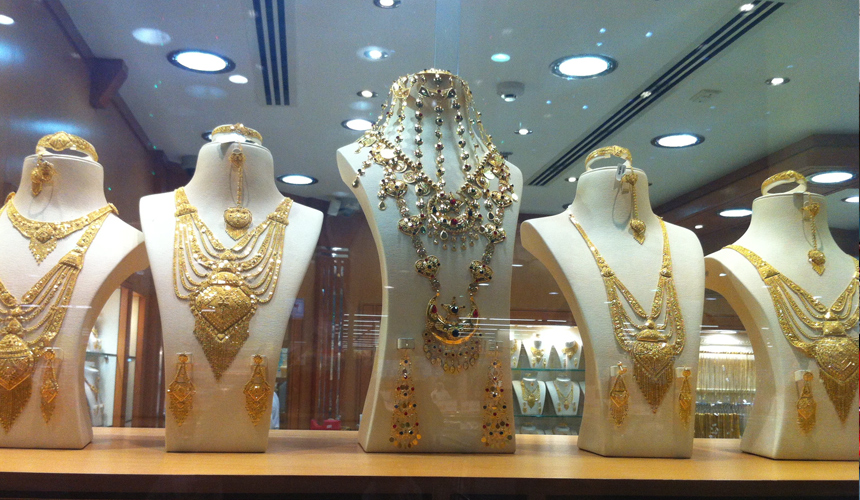 Qatar Doha Zoo
The zoo is very popular with visitors of all ages. You can hand feed the animals, even the elephants, which delights children and adults alike. You can walk around on foot or rent an electric car (especially for tourists with children). The zoo, which is located 20 km from Doha, brought together animals from all over the world (there are about 150 species and 1.5 thousand animals). There is no rush, no noise, so it is very pleasant to walk around, the inhabitants can be clearly seen. There is an opportunity to take a tour and learn a lot about the animals and the history of the zoo. A collection of photos of attractions in Qatar would not be complete without this picturesque place.
The territory of the zoo is divided into climatic zones, there are four in total. Most of all visitors like the pavilion where monkeys live, it is very interesting to observe their behavior and habits.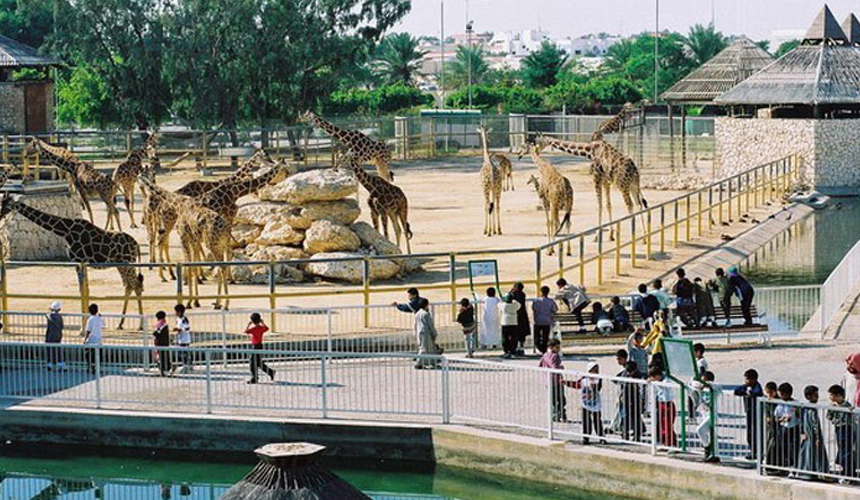 Aladdin's Kingdom amusement park
Another site worth visiting for tourists with children. There are many attractions (about 20), theater, artificial lagoon. There are cafes, where you can have a snack. There are separate areas for adult visitors.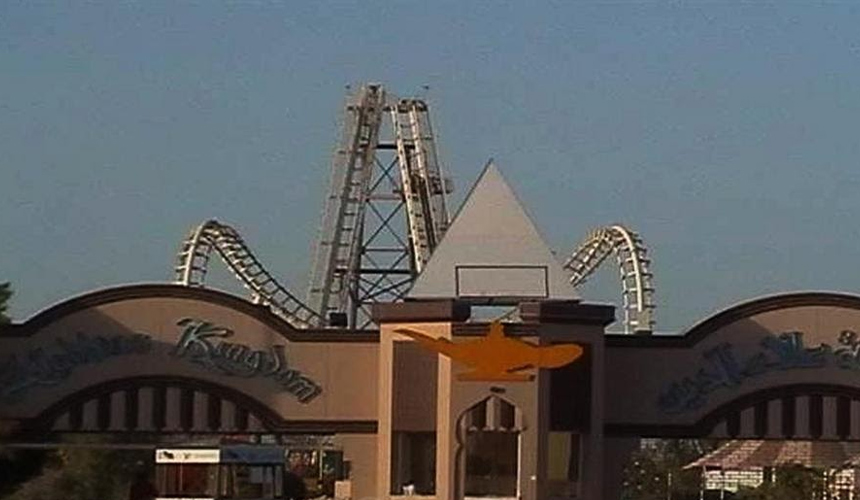 The sights of Qatar for tourists discover this country from different sides. There are both quite old structures and new, modern ones. This is the whole of Qatar, which is a harmony of tradition and the latest trends and technology. In 2022, Qatar will host the FIFA World Cup, so the country is preparing to receive tourists from all over the world, which means it is likely that more than one interesting modern facility will appear here.