The 8 most beautiful villages in the Seaside Charentes, France.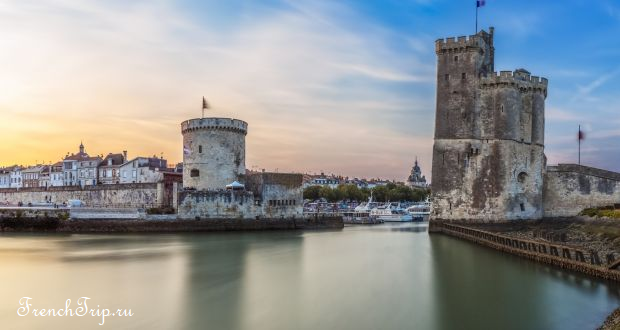 Poitou-Charentes (Poitou-Charentes) is a region in western France, roughly in the middle of the country. Because of its long history and location on the Atlantic coast of France, Poitou-Charentes boasts magnificent Romanesque architecture, majestic fortresses and white sandy beaches where you can taste the freshest oysters. Every summer, many tourists come to the Charente Islands and seaside resorts of Foura, Rouilland and Châteauneuf-Rochelle for a seaside vacation. And the city of La Rochelle itself is one of the most visited in France.
Since 2016, Poitou-Charentes is included in the new combined region of New Aquitaine, which also includes the regions of Limousin and Aquitaine.
In the Charente department, in the interior of France, are the world-famous vineyards of Cognac, home of the favorite amber drink. Poitou, in the north-west of the region, you can take a boat trip along the canals of the Green Venice. The Abbey of Celles-sur-Belle and the Renaissance castle of Oiron.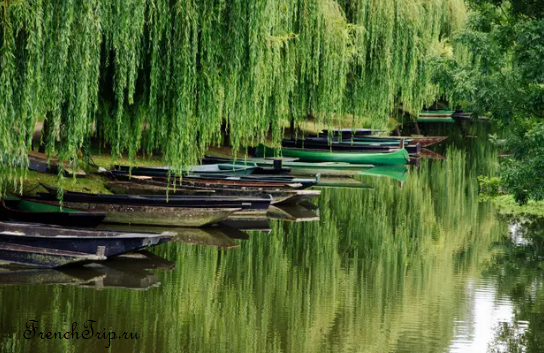 The Green Venice of Poitou-Charentes
Poitiers in the Vienne department is the region's jewel, the monastery church of Saint-Savin with its wonderful Romanesque frescoes, a UNESCO World Heritage Site. In La Rochelle you can see the famous port-fortress with two towers. Here, relatively close by, is the famous Fort Bayard.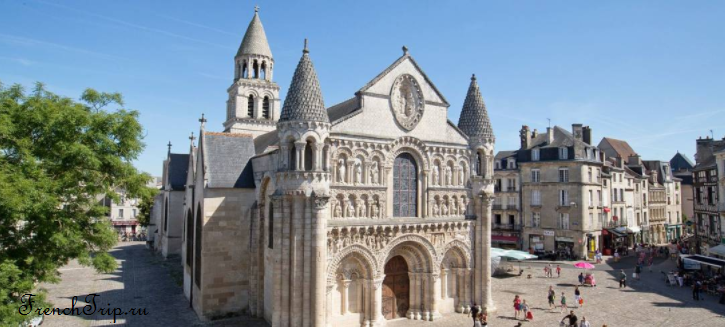 Poitiers
Poitou-Charentes is a great place to go with children, as it has a huge zoo, a beautiful aquarium and the dream of children and adults alike – the fantastic Futuroscope Park, located on the outskirts of Poitiers .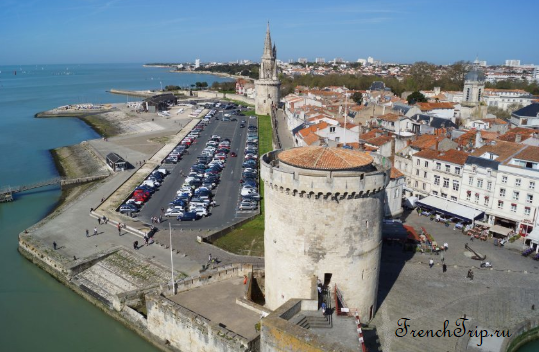 Top attractions:
La Vallee des Singes – a huge zoo
"The Green Venice – Poitevin Marais in Poitiers
The monolithic church of Saint-Jean in Aubeterre-sur-Dronne – one of only two churches in Europe fashioned in a monolith of rock.
Fort Bayard
Chateau de La Rochefoucauld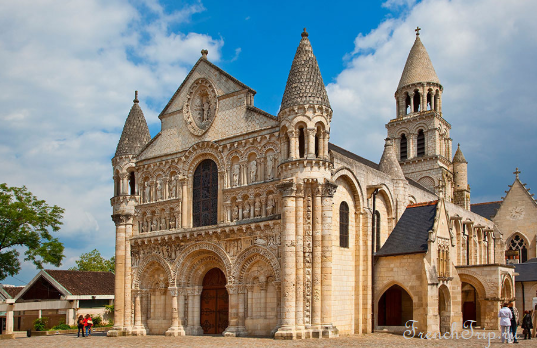 The Notre Dame la Grande church in Poitiers