Newcastle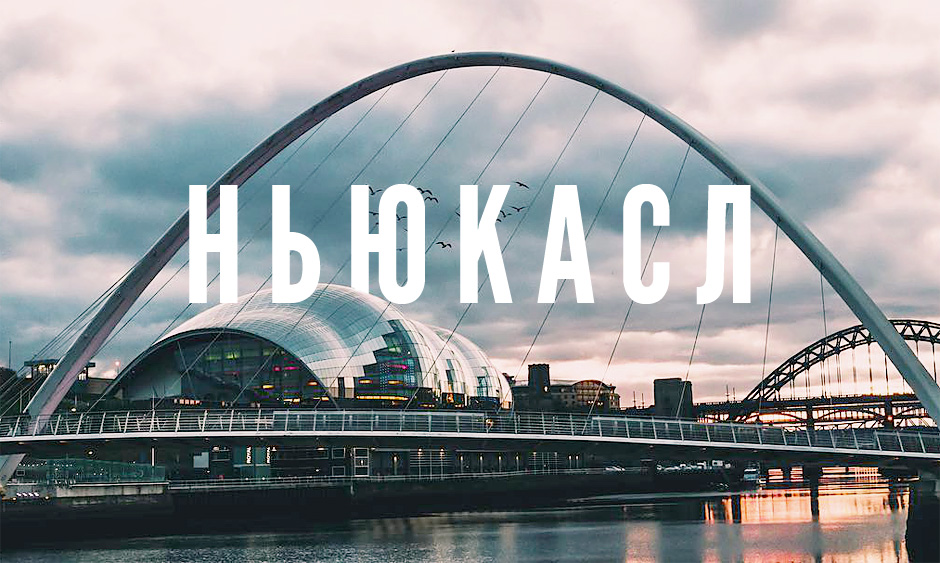 A city in the northeast of England that was once one of the drivers of the Industrial Revolution and is now known for its Newcastle United soccer team, thriving urban activism and great dark ale bars. The fusion of a college town and a place where Brits are advised to raise their children is a great opportunity to probe your boundaries in a variety of areas.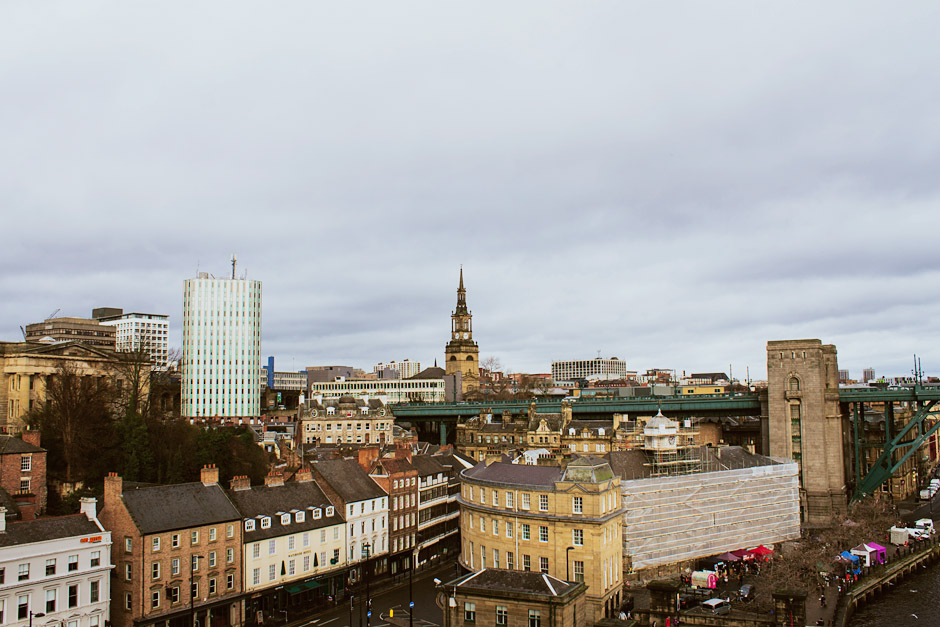 From Warsaw to Newcastle, you can fly perfectly on Ryanair, with tickets costing from £40 round trip. If you're no stranger to diversity in modes of transport, there are also options to fly Ryanair from Vilnius to Leeds (from £55) or from Vilnius to Sheffield (£70) and there by bus or train (from £20 for round trip tickets if bought in advance).
In the spring and summer, it's great to combine a trip to Newcastle with Edinburgh. Flights from Kaunas start at £60 round trip, from Warsaw at £50.
From Minsk to Newcastle you can fly with a connection in Paris or Amsterdam, the ticket prices start from £ 350 in both directions, and if you fly from Kiev – from £ 200 with the same connections.
So you're finally arriving! To get from the airport to the city center, the easiest way is to take the subway (£3.40 for a single ride ticket or £5.10 for the whole day). Alternatively, you can take the bus (from £2.50 for a single ride).
You will probably need no transport at all to get around the city or you can buy a daily-ticket for the metro and not deny yourself anything. Moreover, the subway can take you to the sea! The buses are owned by a few companies, the tickets are from the drivers only, and riding them is not the cheapest fun, so it's better not to bother with them, and walk more.
Newcastle, like the rest of England, is very bike-friendly. There are several national bike routes through the city (many of them straight to the sea), and there are city bike stations where you can borrow a bike to get somewhere quickly. A list of stations is available here. You can also just rent a bike for the day, like here, and ride it around the city for £25/day.
It's a pretty compact town, so cabs aren't too expensive and you can get cheaper than public transport if you're travelling as a group. In addition to the almighty Uber, Newcastle has its own local app, which is often even cheaper – Budget Taxis on AppStore / Google Play.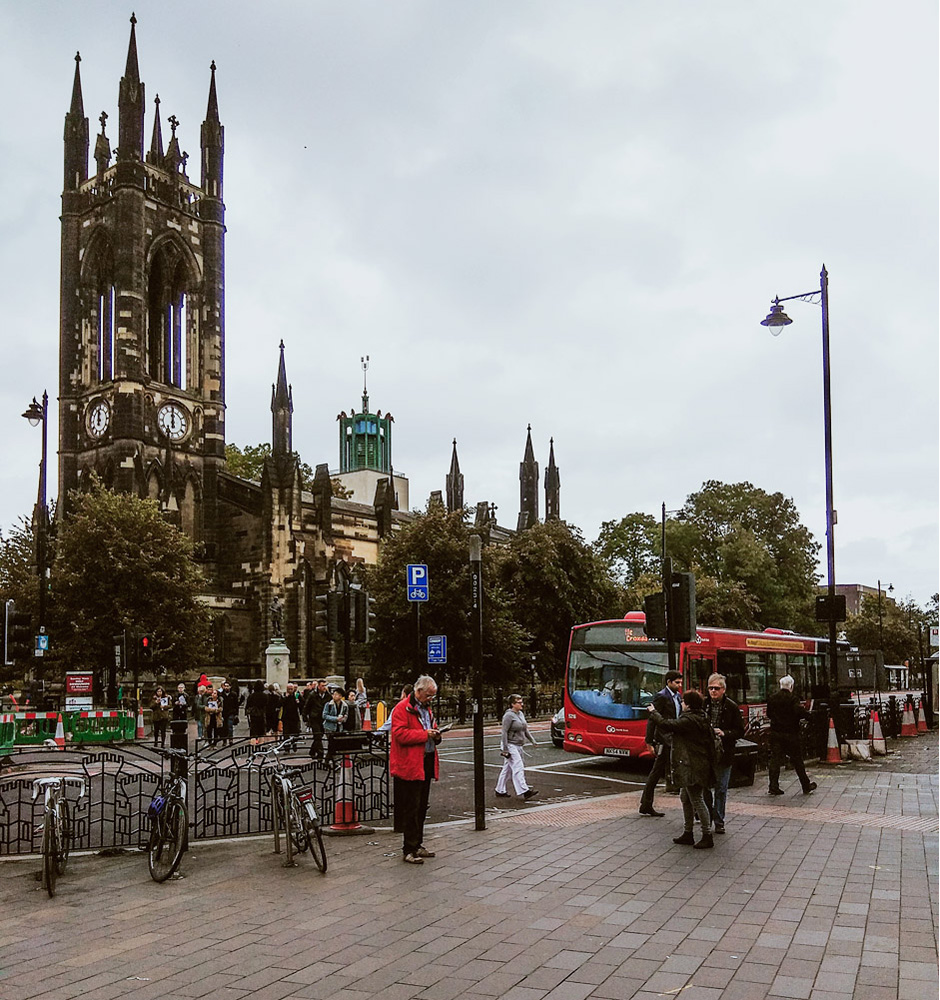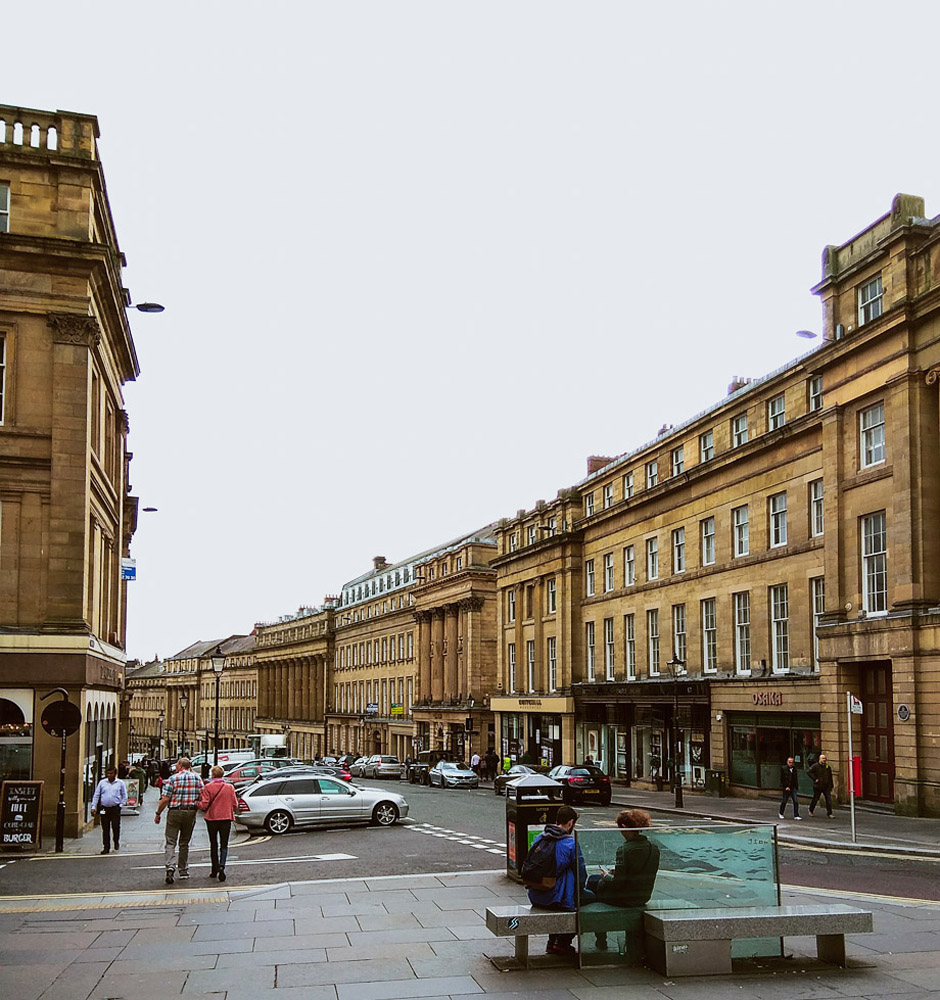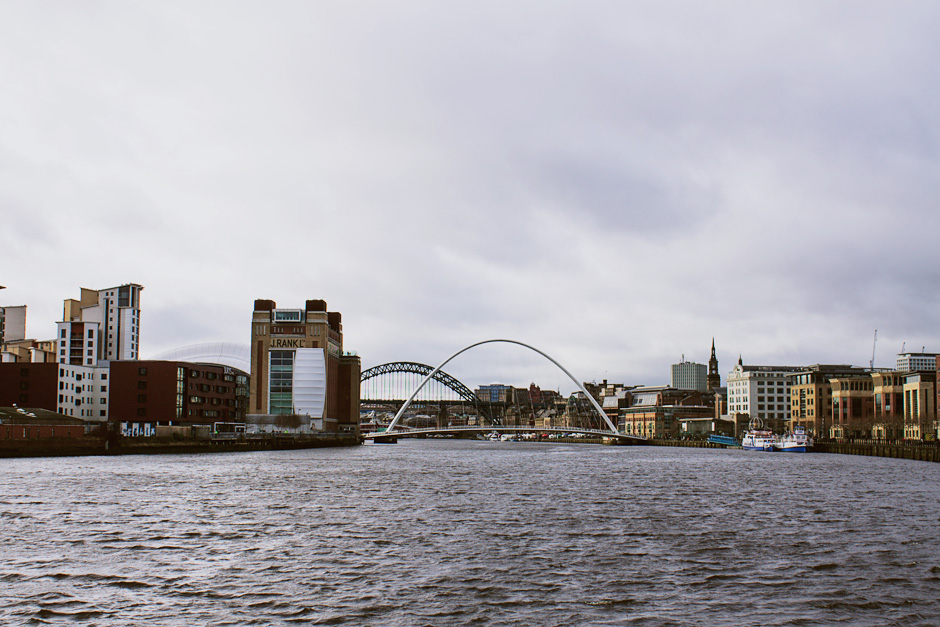 If your friends' friends are all retired, and your sailor friends have left the Newcastle docks, Airbnb is the way to go! It's probably the best option for a budget stay in the city. Prices for rooms are around £20 a night, apartments from £40 a night. For neighbourhoods it's best to look at Jesmond, Princess Square or Leazes. Do have a look at Gateshead – although it's not the same city administratively, if you choose something close to the river you can enjoy all the delights of Newcastle.
There's also good couchsurfing in Newcastle, so if you want interesting introductions and even more insider information from locals, it's a good time to check it out. In general, living far from the center in Newcastle is not advised, unless it's Jesmond, because there are few vivid experiences and worse infrastructure.
If you prefer the sea, you can rent a room or apartment in Whitley Bay or Tynemouth. The subway can take you into the city center (about 30 minutes) and in the evenings you can listen to the waves and sip local beer. It can get pretty crowded in the summertime, so book ahead.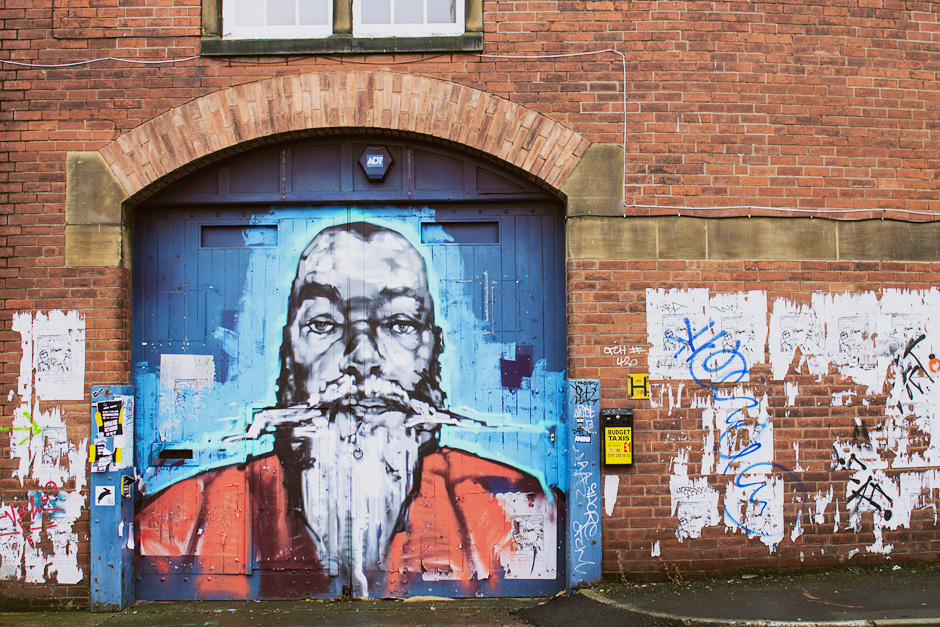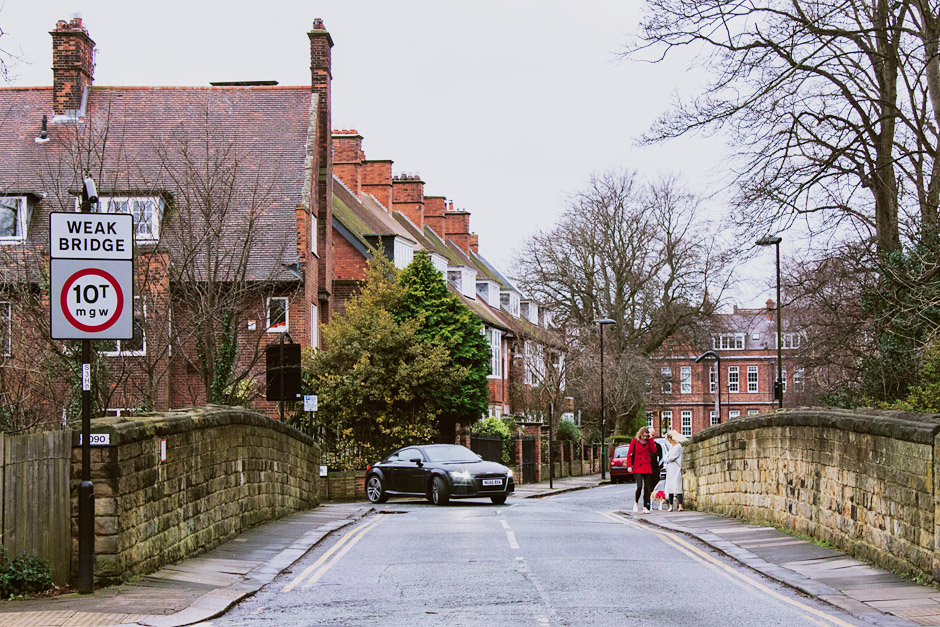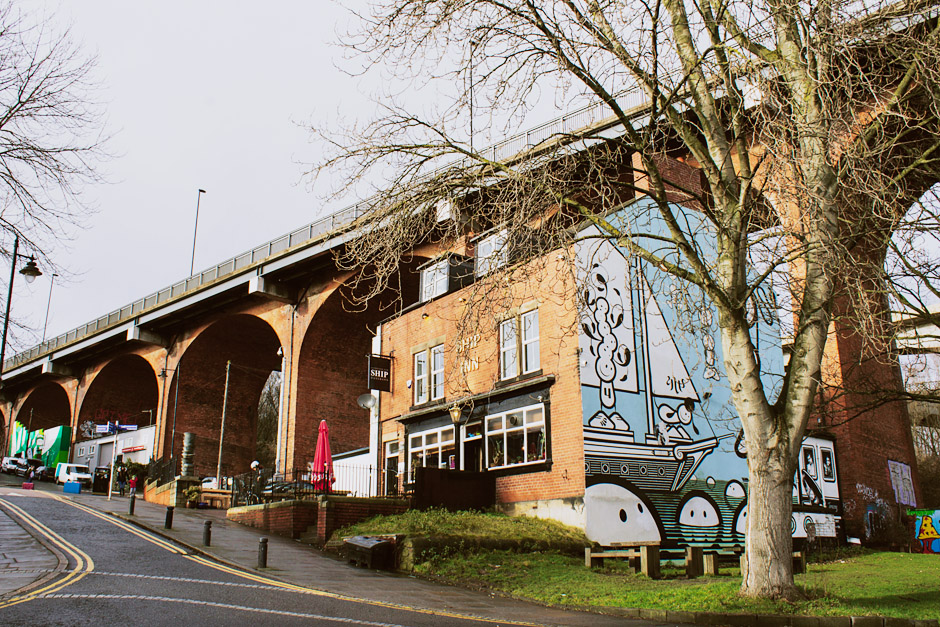 Newcastle's famous literary landmark is the Modern Tower (34-36 Stowell St, Newcastle upon Tyne NE1 4XQ) . Architecturally, it's part of the city's ancient wall, one of the smaller rooms where famous literary figures gather each year to present their works to the public. Check it out while strolling nearby.
The city has its own chinatown, the grand archway entrance to which is very close to the city's most famous sporting venue, St. James Park Stadium (Barrack Rd, Newcastle upon Tyne NE1 4ST) . It's the home arena of the Newcastle United soccer team, now playing in the English Premier League, so if you're lucky with your visit dates, you can catch some real top quality English soccer. You probably can't get tickets in advance, so it's worth getting to the stadium early and trying to buy hand-me-downs.
Next to St. James is the city's oldest park, Leazes Terrace . It was laid out in 1830, and although it is now in the heart of the city, the lack of highways within the park can make it a great place to get away from the hustle and bustle. If you love all things green and natural, you can head straight from Leazes to Town Moor, a huge English park that you can walk around all day, enjoy fields and cows, and check out the Wylam Brewery (Palace of Arts Exhibition Park, Claremont Road, Newcastle upon Tyne NE2 4PZ) in the evening.
The Hatton Gallery (King's Rd, Newcastle upon Tyne NE1) is on the campus of Newcastle University, famous for its art schools and you can also see regular displays of art by visiting artists and students. Admission to the gallery is free, and on the way there you can explore the old university buildings and get into the educational spirit of old England.
Not far from campus you'll find another excellent gallery – Laing Art Gallery (New Bridge St, Newcastle upon Tyne NE1 8AG), which opened in the early 20th century and still offers great exhibitions and free entry. If you're freezing to walk around, it's a great option for keeping warm. You can walk to it along the most famous shopping street in the city – Northumberland street .
Then you can go to one of the city's biggest attractions – the Grey Monument (150 Grainger St, Newcastle upon Tyne NE1 5AF), which is also a major meeting place for locals. It was built in 1838 in honor of British Prime Minister Charles Gray, Earl Grey II, who was originally from this part of the country. There's an observation deck at the top that offers a great view of the city, but tickets are limited, so check ahead here. By the way, the famous bergamot tea variety, Earl Grey, was named after this very Gray.
Walking down the street, you can reach the main Anglican cathedral in the city – St. Nicholas Cathedral (St. Nicholas Sq, Newcastle upon Tyne NE1 1PF), where in addition to services sometimes show movies. Not far from the cathedral are the structures of Newcastle Castle. There are not many of them, so you can just walk around and those who are particularly curious can look inside, tickets are £7.
The most photogenic spots in town are the Tyne bridges. Almost all of them have walkways, so head there near sunset to get your best shots. High Level Bridge, Tyne Bridge, and Millenium Bridge are your main landmarks.
Millenium Bridge takes you to the huge contemporary art museum BALTIC (S Shore Rd, Gateshead NE8 3BA). This is the city's premier exhibition space and hosts some of the best art events in the entire region. Admission is free, and there are many exhibit tours throughout the day.
Newcastle has a vibrant art scene, so there are plenty of residencies where you can see artists' work and even get in on a workshop. Check the websites of Ouseburn Studios, Breeze Creatives, The New Bridge Project, and 36 Lime Street for exhibition schedules. If music culture appeals to you, Cobalt Studios (10 Boyd St, Newcastle upon Tyne NE2 1AP) is definitely worth a visit – body-talk and poetry nights, food and drink all in one place. World Headquarters (10 Carliol Square, Newcastle upon Tyne NE1 6UF) is another music venue that was the start of Newcastle's underground culture and is now famous for its inclusive politics.
The Lit & Phil Literary and Philosophical Society (23 Westgate Road, Newcastle Upon Tyne, NE1 1SE) is the largest independent library in the world outside London. It was founded over 200 years ago by an English minister and still keeps the spirit of the times. You can spend hours wandering between the shelves and looking at books from 200 years ago – they're freely accessible and no one will hiss when you open another one. You can even sit down on a couch and have a coffee or join a free library tour, check out the dates here.
And, of course, you have to go to the sea! You buy your subway tickets (all-day tickets are best) and ride to Tynemouth station. On Saturday there's a market right on the station with all sorts of goodies and pretty things, so you can shop. From the station you head down to the seaside, along Front Street, where you can grab a coffee from Coast Kitchen and Bar (69A Front Street, Tynemouth, Tyne & Wear, NE30 4BP) on the way. You can start at Tynemouth Priory and Castle (Pier Rd, Tynemouth, North Shields NE30 4BZ ) (entry £5.60) or head straight to Tynemouth Beach to sample your first fish & chips with the locals in the wind and cold at Riley's Fish Shack (King Edward's Bay, Tynemouth NE30 4BY). From there you can just walk along the shore and enjoy the sea views, watch the locals walking their dogs, or even try surfing (Longsands Surf School will help you). In a full day you can safely walk the rest of the way or drive to St. Mary's Lighthouse. St Mary's Lighthouse (St Mary's Island Causeway, Whitley Bay NE26 4RS), where you can often spot dolphins.
Newcastle, England
In the North-East of England, on the banks of the river Tyne lies the industrial city of Newcastle-upon-Tyne, simply called Newcastle. Today it is the administrative center of the county of Tyne and Wear.
Newcastle was founded by the Romans, it was then called Pons Elius. At this time the bridge over the river was built, which was important for the inhabitants of the city. In the Middle Ages the city was called Novum Castellum, which means "new castle". Those who were born in this city are called giordi, and they speak a special dialect of British English.
In the seventeenth century, Newcastle had a monopoly on the export of coal, which brought power and prosperity to the city. Shipbuilding began to develop at an accelerated pace, and there came a period when a quarter of all the ships in the world were built in local shipyards. In addition, the first steam engine and steam turbine were also built in Newcastle's factories. At this time the city prospered. Architects gave the city a classic elegance with their buildings, which remains here to this day.
Today the city is known as the cultural and scientific center of Great Britain.
Newcastle enjoys a temperate warm maritime climate with high precipitation (average of 655 mm per year). The Gulf Stream has a huge influence on the weather. February is considered the driest (44 mm of precipitation), while August is the wettest (71 mm). The average annual temperature is +8,5 °С. The average temperature in July is +14.5 ° C and in January, the coldest month of the year, the air temperature reaches +3 ° C.
Newcastle Attractions
The city center is small and compact, and easy to explore on foot. Newcastle and its surrounding countryside offer many must-see sites to visit, as well as a fascinating backdrop for the city's history:
Millennium Bridge (Newcastle). This is one of the most famous sites in the city. It connects Newcastle and Gateshead. The bridge has an original shape, for which it is nicknamed the "winking eye." For 4.5 minutes when large ships are passing, both arches on the bridge pivot by 40° around their axes. Many people come to see this breathtaking spectacle.
Newcastle Castle . An old fortress built by William of London in the 12th century in the style of Norman fortress architecture. Today it is only a picturesque ruin, but still many lovers of antiquity come to see it.
Hadrian's Wall . This mighty defensive fortification was built by the Romans from peat and stone and was 120 km long. This outstanding monument of antiquity can be found near the Walsend Metro Station.
St. Nicholas Cathedral . This is an Anglican church which houses the pulpit of the local bishop. The cathedral is decorated with a tall lantern-like openwork tower on which there is a bell tower with bells.
Victoria Tunnel . The architectural monument runs beneath the streets of the city and overlooks the banks of the River Tyne. In the 19th century it was used to deliver coal from the mine before being loaded onto barges. During World War II, there was a bomb shelter here that saved the lives of many Englishmen. At the beginning of this century, the tunnel was renovated, and today there are guided tours with impressive visual and sound effects.
BALTIC . The International Center for Contemporary Art is housed in a building that used to be a grain processing plant. There are ongoing art exhibitions of works by contemporary artists, and it's also a great place to have some fun.
Stevenson Railway Museum . Visitors can visit the interactive exhibitions where they will be introduced to the workings of old steam locomotives and the impact of electricity and coal on the lives of ordinary Englishmen.
International Center for Science and Life . Here is a huge planetarium, organized science theater, where there are various activities that are interesting for both adults and children.
The Royal Theatre Royal . It opened in 1837 and today it stages more than 380 productions a year. The Royal Shakespeare Company, of which the Royal is a member, puts on several productions every autumn.
Lang Art Gallery . It has one of the finest collections of art: glassware and local ceramics, sculptures, costumes, etc.
In the city you can find both luxury and inexpensive housing. It can be a hostel, a golf hotel or expensive apartments:
Rydges Newcastle 4* – located near Nobbies Head Beach.
The Vermont Hotel 4* – Located in the city center, near Garth Castle.
Sleeperz Hotel Newcastle 3* – comfortable hotel in central Newcastle.
Motel One Newcastle 3*- A hotel with a lounge bar.
County Hotel Newcastle 3*- One of the best budget hotels, located in an old building in the city center.
For a delicious lunch or dinner, just stop by one of the many restaurants and cafes in Newcastle:
In 1892, an English professional soccer club called Newcastle United was organized here. The athletes train at the home arena "St. James Park," which seats more than 52,000 fans. Several times the team, supported by its fans, has won the English Premier League soccer title.
For those who come to Newcastle, there is plenty of shopping to do, as the city has so many different stores and boutiques, department stores and markets:
The Metro Center is the main shopping center in the city and is rightfully considered one of the largest in Europe. It has more than 300 stores, 50 restaurants and cafes, a theme park and a multiscreen cinema.
Fenwick Department Store . It is located on Northumbraland Street. After shopping, you can visit the café and sushi bar.
Cruise . Here you can buy fashionable clothes of different brands.
Period Clothing Warähouse . It is a vintage clothing store.
Cayside, Armstrong Bridge, and Tynemouth markets that have everything.
How to get there?
To find out where Newcastle is, you should look at a map, which shows that it is located 400 km north of the British capital. From London you can get here by train or bus. There is an airport built 10 km from Newcastle, which can be reached by subway. The air harbor takes both domestic and international flights. In addition, the city has a ferry terminal North Shields.