Best Entertainment in Lund, Sweden
Best Entertainment in Lund, Sweden
Videos: Best things to do in Lund, Sweden
Travel Planning
Image
Lund, Sweden, is home to Scandinavia's largest university, with not only students from Nordic countries, but also exchange and degree students from all over the world. Lund's students give the ancient city 90,000 young energy. You don't need to be a senior to enjoy this dynamic city. With its regal architecture and cobblestone streets, Lund is the perfect place to travel through time while enjoying all the benefits of a modern, vibrant city. Here are some of the best ways to spend a day or two in Lund.
Admire the imposing architecture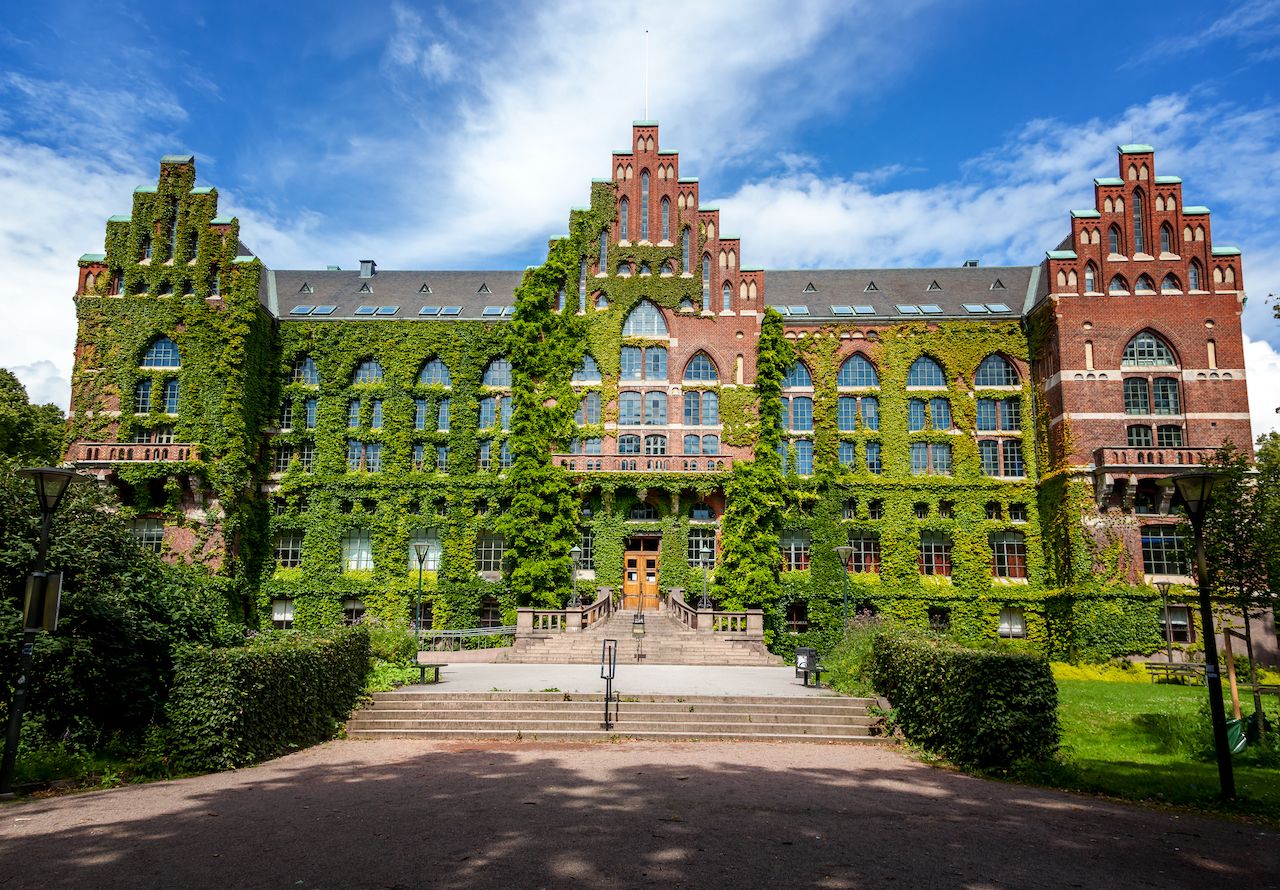 Image
Lund Cathedral is one of the most iconic buildings in the city, dominating the city center with its twin towers and Romanesque architecture. Consecrated in 1145, it is today the symbol of Lund. You can visit on your own or, if it's summer, with guided tours; the Crypt also holds an exhibition of historical artifacts. The green area around the cathedral, called Lundagård, is the perfect place to picnic on the grass while admiring the nearby historic buildings.
You will find medieval buildings scattered throughout the city, which was founded over a thousand years ago. Liberiet is one medieval building near Lund that was built in the 1400s and served as a library for the cathedral.
The buildings of Lund University, however, date back to the beginning of the last century. The main school building, an imposing neoclassical structure, was opened by King Oscar II of Sweden in 1882. Although the Lund Library is more than 350 years old, in 1907 it moved into its unique red brick building with huge arched windows. The Royal Grand Hotel Lund near the train station belongs to this period. Lund's second largest church, the Allegonakirkan (Church of All Saints), opened less than 130 years ago, is an underrated neo-Gothic gem.
Stroll through the cobblestone streets and enjoy a coffee break
Image
The best way to take advantage of Lund's charming streets is probably to wander and get lost in them. Follow the cobblestone streets and alleys, each with its own personality, admiring the colorful houses. In spring and summer they are surrounded by flowers. Stop at the hidden stores tucked between the houses. You may encounter a few bicyclists or elderly people walking their dogs along the way.
When it's time for a break, stop at a coffee shop to get a fika, an integral part of any visit to Sweden. Fika is not just a coffee break, but an enjoyable time over sweets and a hot beverage. It is a cultural tradition that Swedes enjoy at least once a day. Fika is also a great opportunity to try local Scandinavian pastries. Cinnamon rolls and chocolate balls are always good options, and locals say St. Jakobs has the best cinnamon rolls in town.
If you're there in the winter, every bakery or coffee shop has seasonal Christmas candy such as cola (fudge) or knek (butterscotch) and lussekater (saffron cookies). Lund has countless coffee shops to try these treats. Coffee Break and Ebbas Skafferi have patios for warm summer days and cozy interiors to keep warm in the cold weather. Ebbas Skafferi also offers delicious vegan food.
Enjoy Lund's food and drink
Image
Photo: Saluhallen and Lund / Facebook
When it's time for a heartier meal, Lund has a large, multicultural selection. If you want to try Asian food, there are plenty of options in this university town, from Indian to Thai to Chinese to Japanese. The Rosegarden restaurant in one of the main squares, Mårtenstorget, serves an Asian buffet daily.
To get to know the food of Lund better, visit the Saluhallen indoor market. Even if you have just arrived to explore its alleys full of fresh local produce and various restaurants, you will be very hungry. If you want a good meal and a taste of traditional Swedish food, try Gastro Gaspari or Mat & Destillat.
As in any college town, nightlife is vibrant and active, and you'll find plenty of bars with different atmospheres spread around the two main squares, Stortorget and Mårtenstorget or by the train station. Matt & Destillat has a great cocktail bar, but for a more moody, student atmosphere, try Cafe Ariman, which is more of a student pub than the name suggests. Inferno has an incredible beer selection, and Shotluckan is the place to be careful, as it specializes in shots.
All the features of a dynamic city are within reach
Image
Photo: Kulturen / Facebook
Lund's central location in the Øresund region combined with its young population makes its cultural scene unique. The city has several theaters, chief among them the Lunds Theater, with cultural programs and student productions throughout the year. Of Lund's many museums, the Kulturen is the best to get a glimpse of Swedish life from the past to the present. Opened in 1892, it is an open-air museum with beautiful gardens and historic houses as well as temporary and indoor exhibitions.
Within walking distance of the Kulturen you will find museums such as the Skissernas, Museum of Sketches and Public Art, with its extensive art collections and sculpture park. The History Museum and the Zoological Museum are small museums that are part of the University of Lund and house interesting collections as well as important research laboratories. Shopping lovers will find several shopping streets and many stores in the city center – including clothing boutiques, Scandinavian home design stores, bookstores and many second hand stores.
Nature and greenery in and around the city
Image
Nature is an important part of the Swedish way of life, and no matter where you are in Lund, there is always a park or green space nearby. In addition to the aforementioned Lundagård Cathedral Garden, the two main large parks are worth a visit. The botanical garden of Lund has a rainforest, desert and unusual plants, while Stadsparken, or "city park", is a good place to relax with hammocks, a skateboard park, a barbecue, a beautiful pond and gardens.
If it's summer, you can take the bus to Lomma Beach. On warm days it's full of local families and students picnicking, sunbathing or swimming. You also get a unique view of the nearly five-mile-long Øresund Bridge connecting Sweden and Denmark. You can also take a walk on St. Hans Hill on the northwestern edge of Lund. This area overlooking the city, away from the busy city center, is a favorite place for locals to run, bike or relax.
A short bus ride from Lund will take you to many wild places for hiking or day trips. Skrylje Nature Reserve is just six miles away, and some of its hiking trails are part of the Skoneleden, over 770 miles around southern Sweden. You can also take a bus to Cederazen National Park, one of the largest protected forests in Northern Europe. Admire its forest views from Kopparhatten; at only 700 feet, however, it is the highest point in southern Sweden.
Image
Popular by topic
The best things to do in Papua New Guinea
From snorkeling in Tufi to meeting the Huli tribe in Tari, Papua New Guinea is a paradise for adventurers looking to explore remote Oceania
Best Activities in South Dakota
South Dakota is an underrated tourist destination full of history and culture. Here's what to see, do and eat in the Black Hills, Barren Lands and Sioux Falls
Best things to do in Nunavut, Canada
Nunavut, Canada's northernmost province, is an ideal Arctic vacation destination that includes camping, Arctic Sea diving and hot air balloon flights over icebergs
Best activities in the South Bay near Lisbon
Top activities in the South Bay near Lisbon include visiting the beaches of Costa da Caparica and visiting the Arrábida Natural Park
Best Entertainment and Activities in Anzio, Italy
Anzio is a coastal town about an hour south of Rome. Here's what to do while visiting, including where to eat and how to capture an incredible sunset
Lund is a small "forest" town in Sweden
In southern Sweden, in the province of Skåne (Scania), there is a small town called Lund. It is located near Malmö (quite a large city) and is the administrative center of the commune of Lund.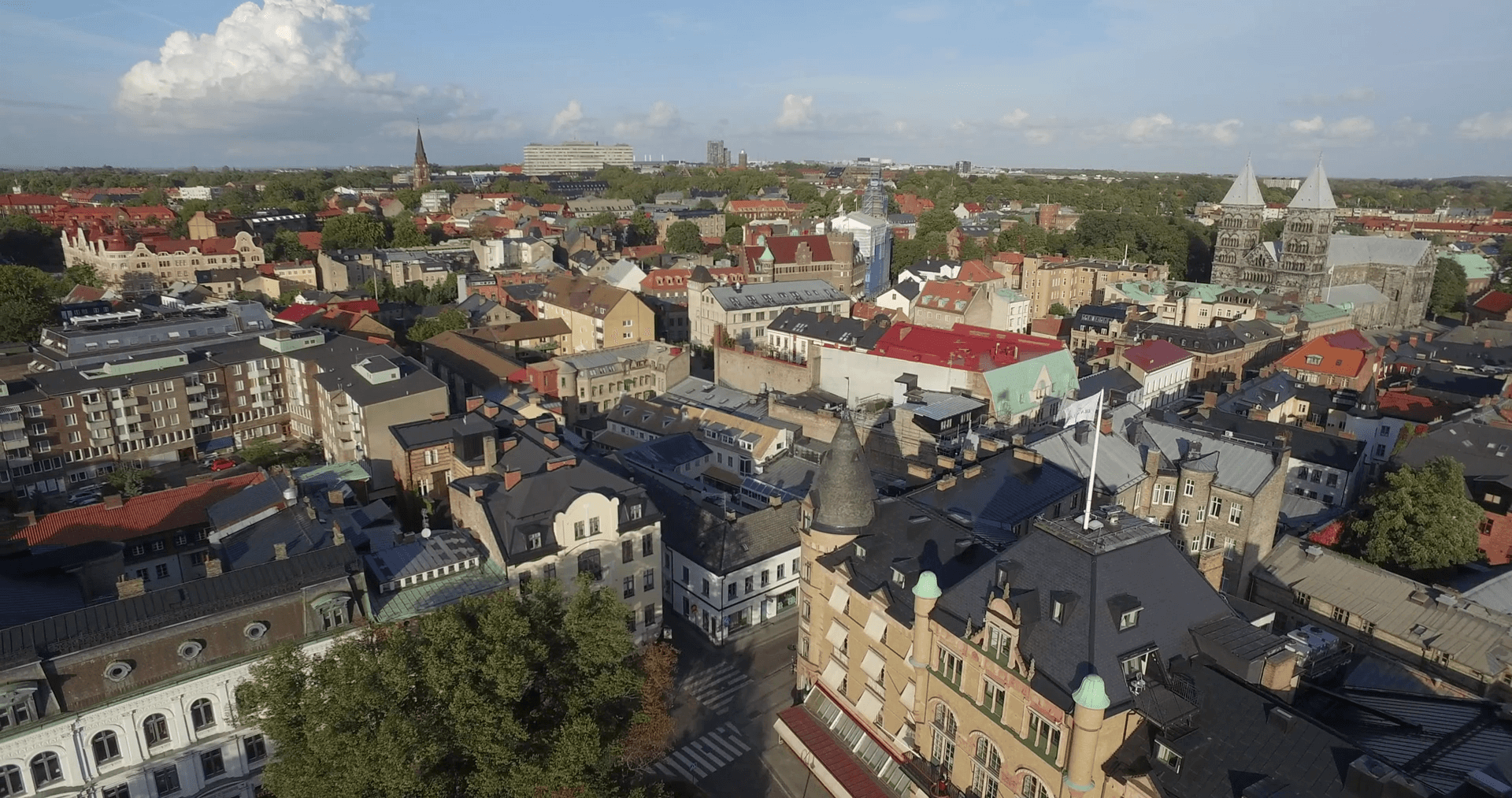 The total area of Lund is almost 26 km ², the urban population – about 90,000 people.
For more than four hundred years, Lund is considered one of the major university cities not only in Sweden, but throughout Scandinavia. This is not surprising, because in addition to the local population here live another 40,000 students.
The sights of Lund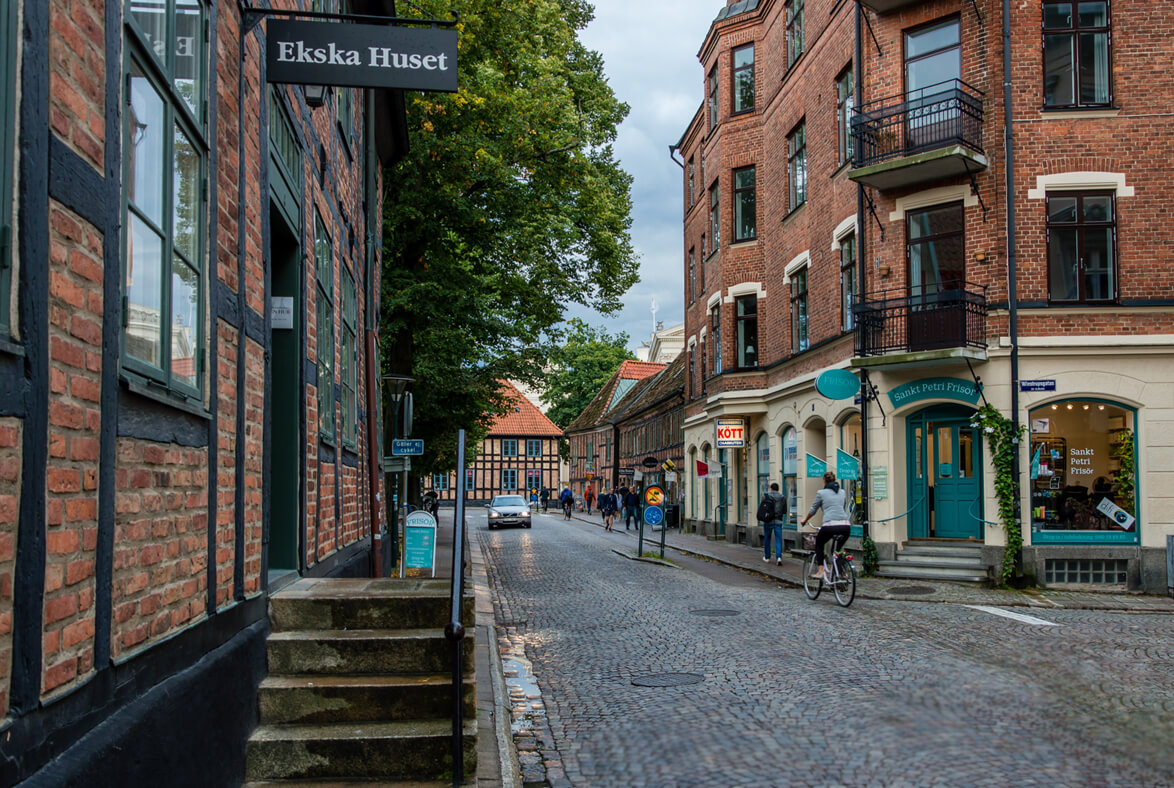 Rarely does a tourist goes to Lund specifically. In most cases, this city is part of the popular cross-border routes, which include Copenhagen, Helsingborg, Helsingor and Malmo.
And to visit Lund, one of the oldest cities in Sweden (it is more than 1,000 years old), is worthwhile. In this small and very cozy town there is a special atmosphere of peace and solitude, it is pleasant even to walk its streets. For a walk you can go to the park – there are many, because Lund is rightly recognized as one of the greenest cities in Sweden, ("lund" means "forest"). During the walk you can go to museums and churches, see different historical and architectural sights – as any old city in Sweden, Lund is full of attractions.
What's worth seeing first?
In the historic center of the city there are a lot of attractions, in particular, ancient buildings. For example, at Kyrkogatan 6, there is the building of the Cathedral.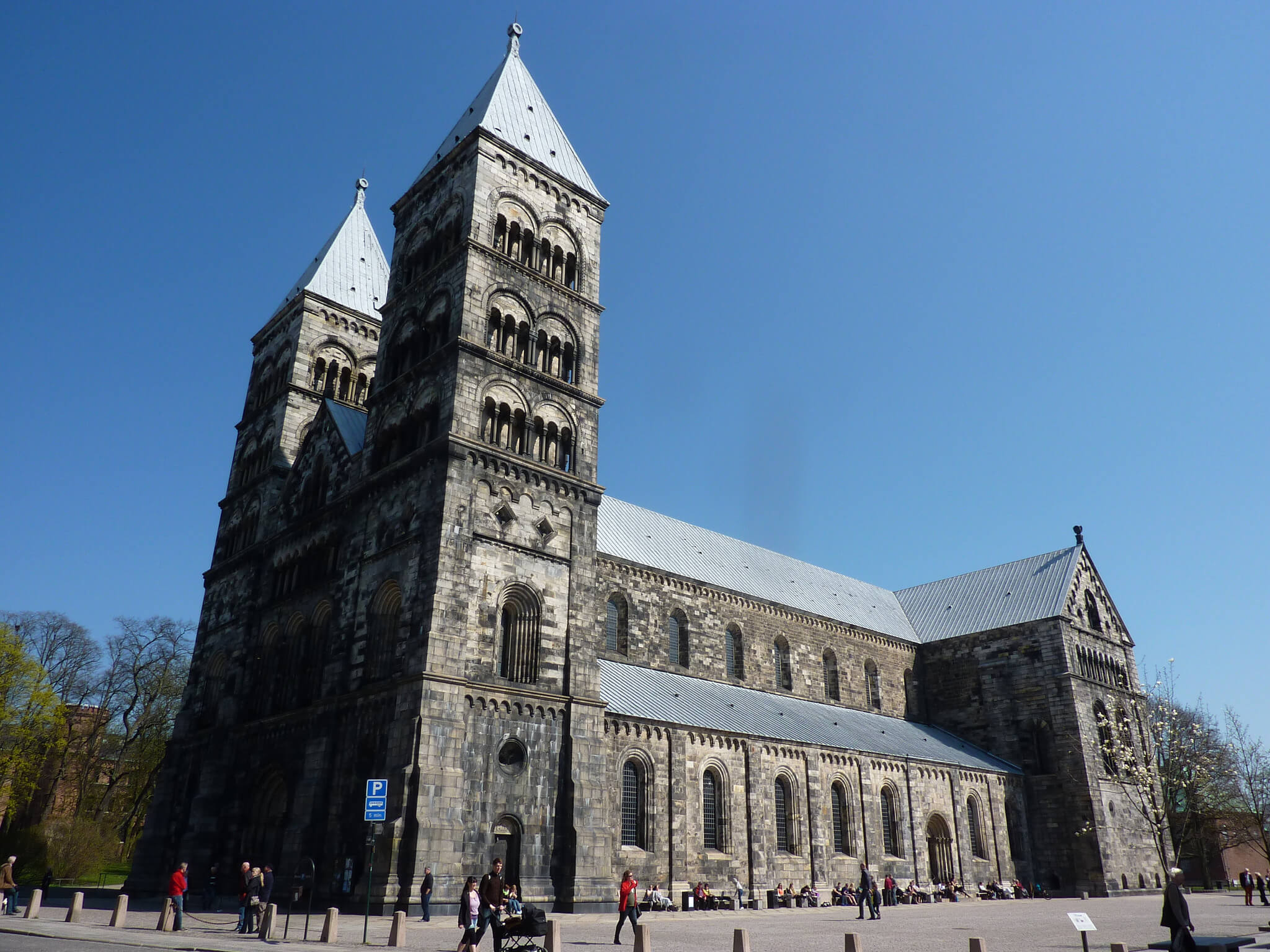 This gigantic structure, which is the most important landmark of Lund, looks quite unusual compared to the surrounding small houses. The most impressive thing about the architectural ensemble of Lund Cathedral are the two towers with pyramidal roofs, each of which reaches a height of 55 meters. These towers are clearly visible from all around Lund and are used as landmarks on the city skyline.
The medieval (14th century) astronomical clock inside the temple is very interesting. It shows the position of the sun, moon, constellations, time and date. Above the clock there are figures of knights, who every hour demonstrate the course of medieval tournaments with the clang of weapons and the roar of trumpets. And at noon, an amazing procession passes in front of the statue of Our Lady with the Child – these are the moving wooden figures of the wise men.
In the basement of Lund Cathedral are arranged tombs, where are buried prominent residents of Lund.
Lund Cathedral is the most visited temple in Sweden. Services here are held for nearly 900 years, and the doors are open every day:
On Saturdays, at 10:00, Lund Cathedral begins a free concert of organ music (the cathedral has 5 organs, they are considered some of the largest in Sweden). Every Sunday, the cathedral organizes a free guided tour in English, during which they tell a lot of interesting things about the site.
The next landmark in the historic center of Lund, which is strikingly different from the Cathedral, is the Church of All Saints, located at: 34 Bredgatan, Lund 222 21, Sweden.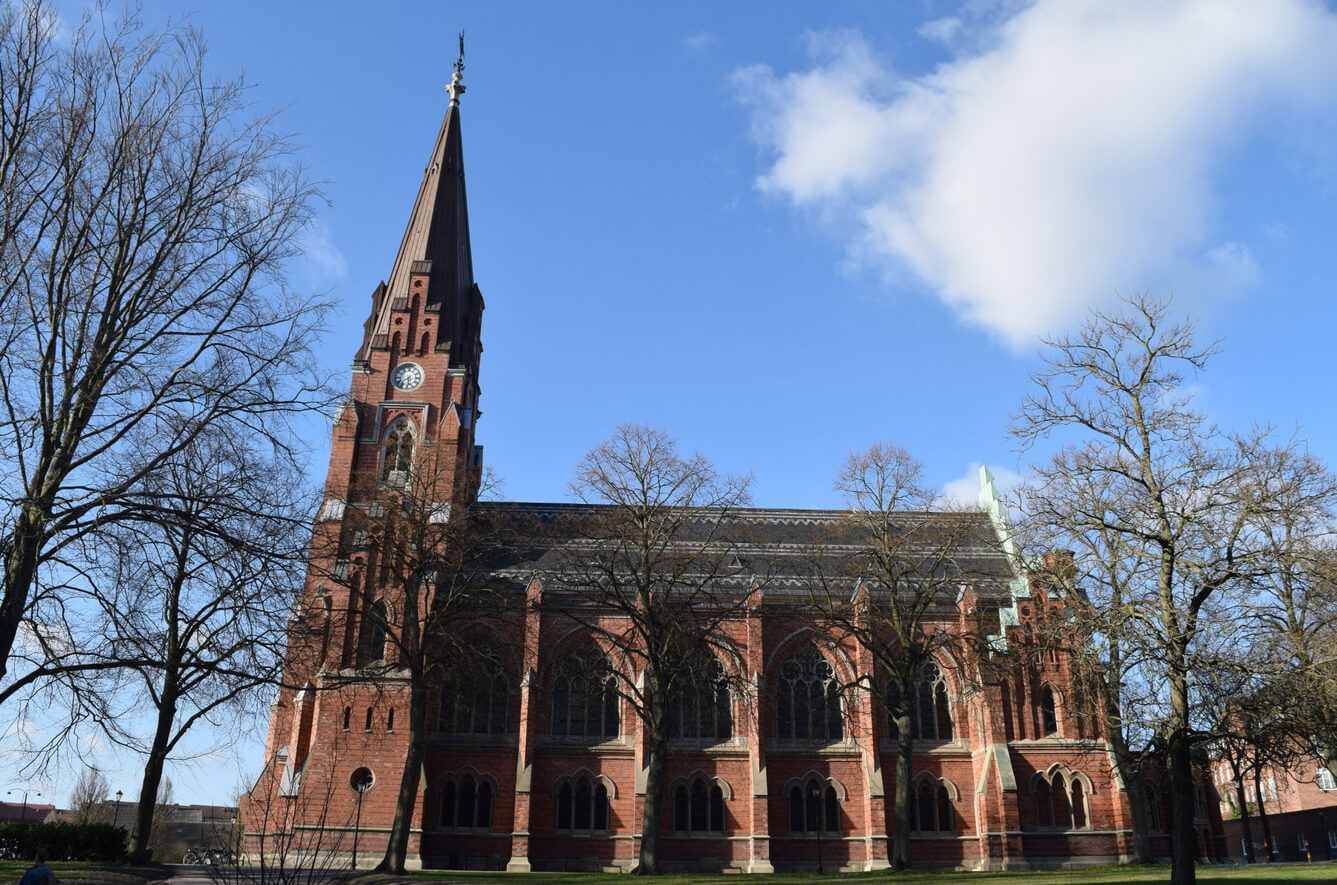 All Saints Church, standing on a hill and looking up to the sky, is one of the most exquisite temples in Sweden. Together with the tower and the spire it reaches a height of 72 m and is the tallest structure in Lund.
The interior is very impressive. Behind the altar, made of concrete, are statues of Jesus (center), the Virgin Mary and the Apostle John (sides). The crucifix is set above an arch, on which you can read the inscription: "Det är fullkomna" ("He is perfect"). The font, made of polished cement, is decorated with copper elements. The walls are covered with images conveying scenes from the Bible.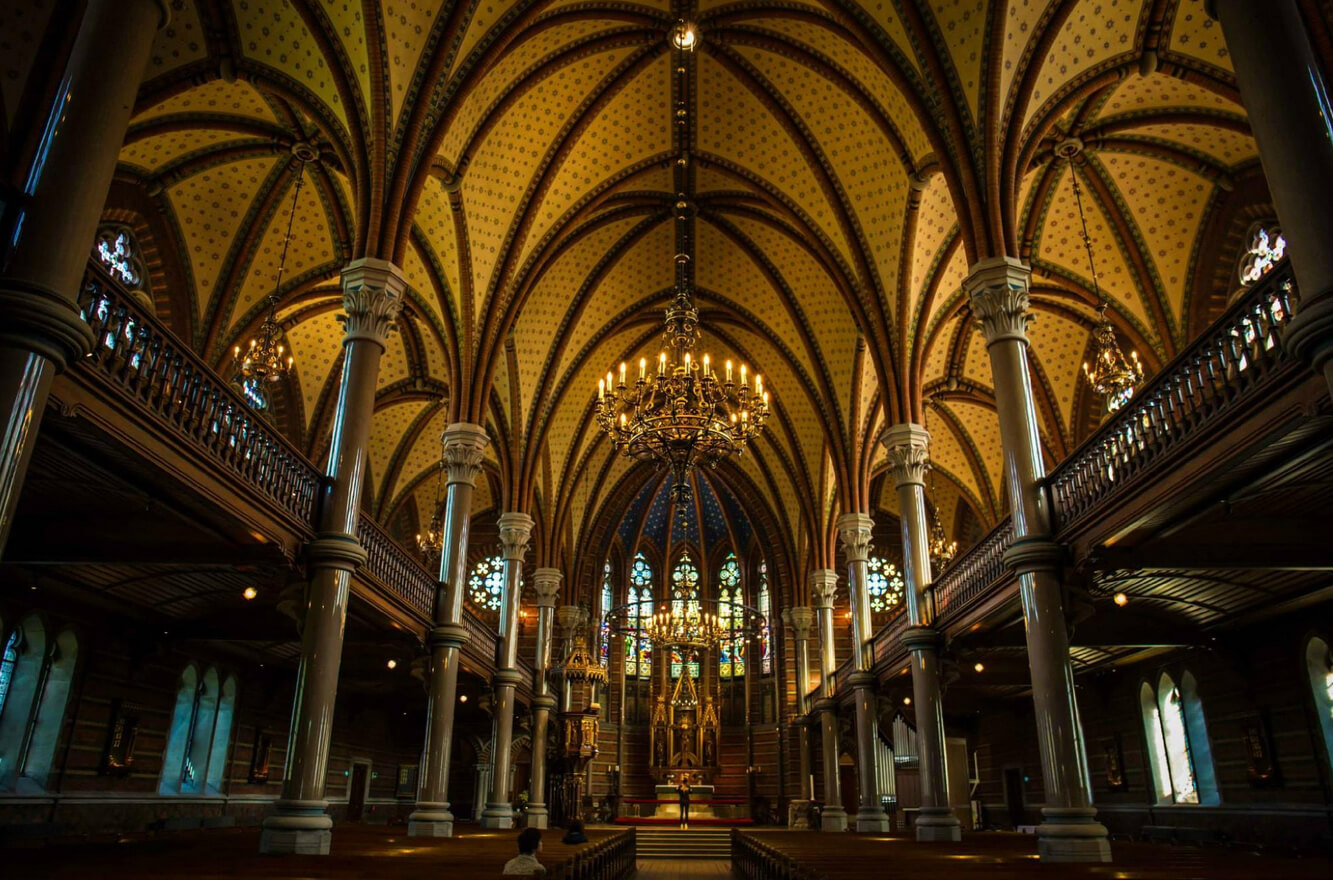 The acoustics inside the structure are stunning. The organ installed in the church has 49 voices.
Unfortunately, the hours of operation of the temple are limited. It is mostly open on weekdays for a few hours at a time.
Not far from the previous attractions (at Tegnersplatsen, Lund 223 50), there is another one worth seeing. This is the Museum of Cultural History and Open-Air Museum, one of the largest open-air ethnographic museums in Sweden.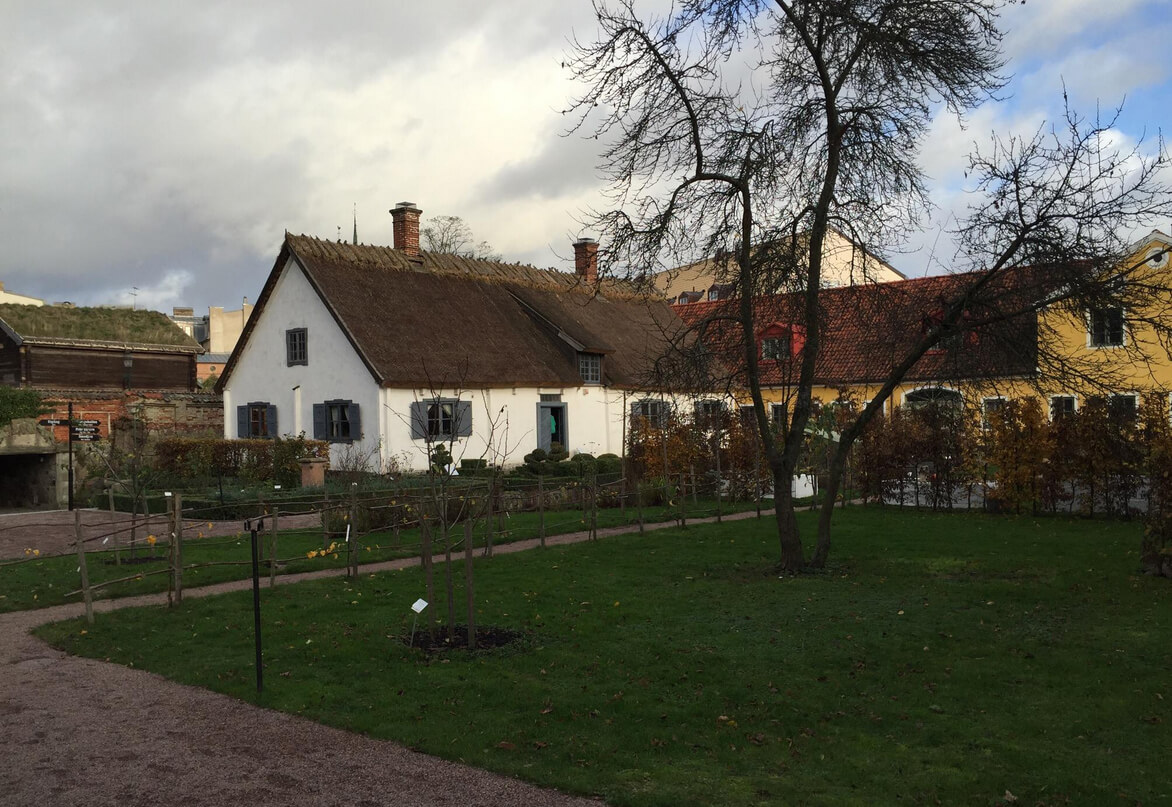 Here are the exhibits that tell about the peculiarities of Swedish life from the Middle Ages to the 1930s. There are fishermen's houses, churches made of wood and other interesting exhibits – each building has a separate exhibition, and you can see them all. There are interesting exhibitions for children: collections of toys from different eras, samples of playgrounds.
On the territory of the museum is very quiet and cozy, you can walk through the streets with exhibition buildings, relax on comfortable benches, eat in a cafe.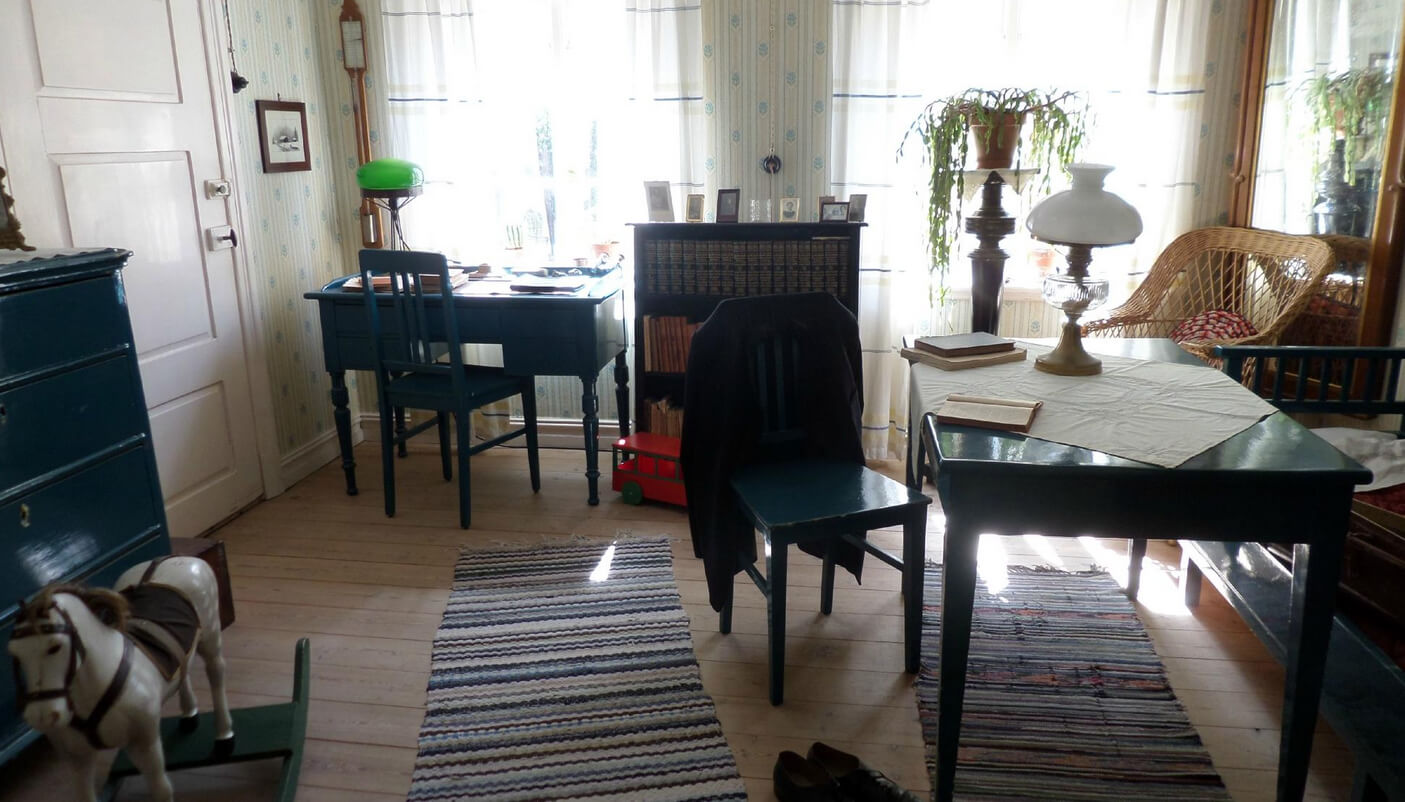 The Cultural History Museum is best visited for at least half a day to take a leisurely stroll. This most interesting landmark of Lund and Sweden is open to visitors every day from 10:00 to 17:00 from May to September, during the rest of the year – from 12:00 to 16:00 on weekdays and from 10:00 to 16:00 on weekends.
Not far from the historic center of the city (at 20 Oestra Vallgatan, Lund 223 61) is a beautiful attraction – the botanical garden of Lund.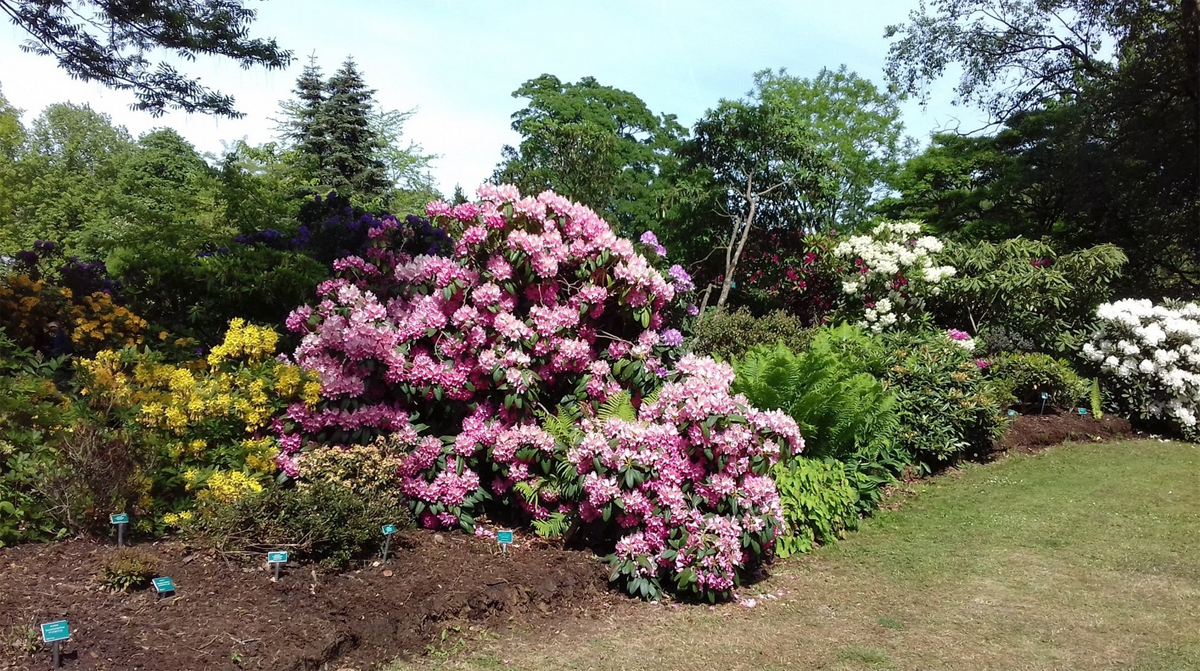 In the garden there are 7,000 species of plants, and all of them are marked with nameplates. There are greenhouses with different climatic zones, for example, one of them has a huge collection of cacti.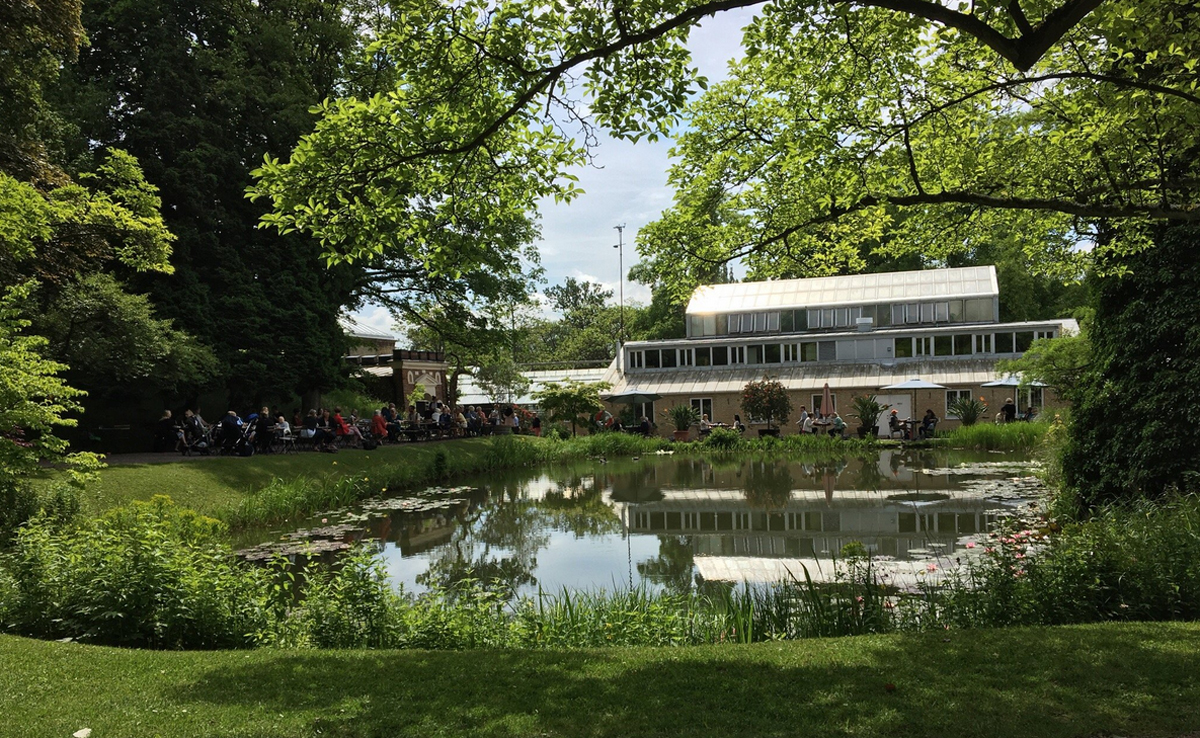 The botanical park is a popular attraction not only among tourists but also among the native population of the city. In the garden like to walk and relax, you can lie on the lawn, sit in a cafe. In the summer there are often festivals and various holiday programs.
A visit to this site is absolutely free.
Rest in Lund: the cost of living
In Lund, unlike the larger cities of Sweden, there are not many options for accommodation. However, there are comfortable hotels where you will pay from 75 € (average price – 120 €) for a room for two people per night. Apartments are a little bit more expensive – from 125 €. Good bargains on accommodation can be found on the site booking.com.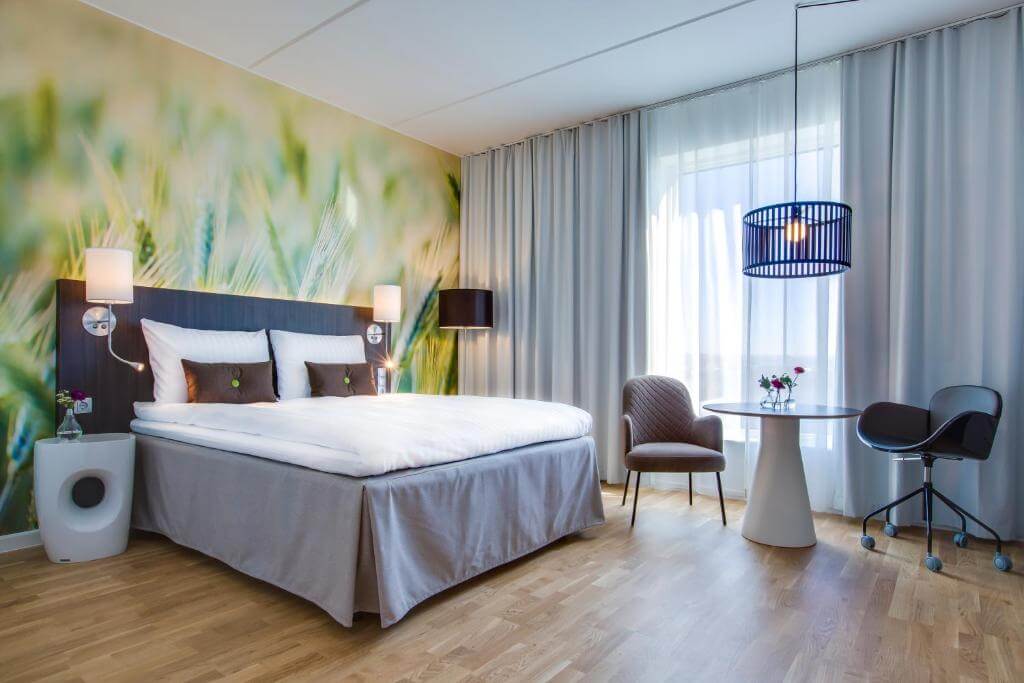 Park Inn by Radisson
For example, you can book a room at the 4* Park Inn by Radisson, located 3 km from the center of Lund for only 77 €. For 87 € you can get a similar room at the 4* Elite Hotel Ideon, located in the city's tallest building in the Ideon Technopark. The Forenom Aparthotel is located in the center of Lund and offers modern self-catering apartments for €126 per night.
Travellers and small companies will be comfortable to stay in "vacation homes". They are located outside the city, among nature. Thus, 22 km from Lund, in a village Leobered Dorisberg B&B – Bed and Breakfast for 68 € per day.
How much would you need for food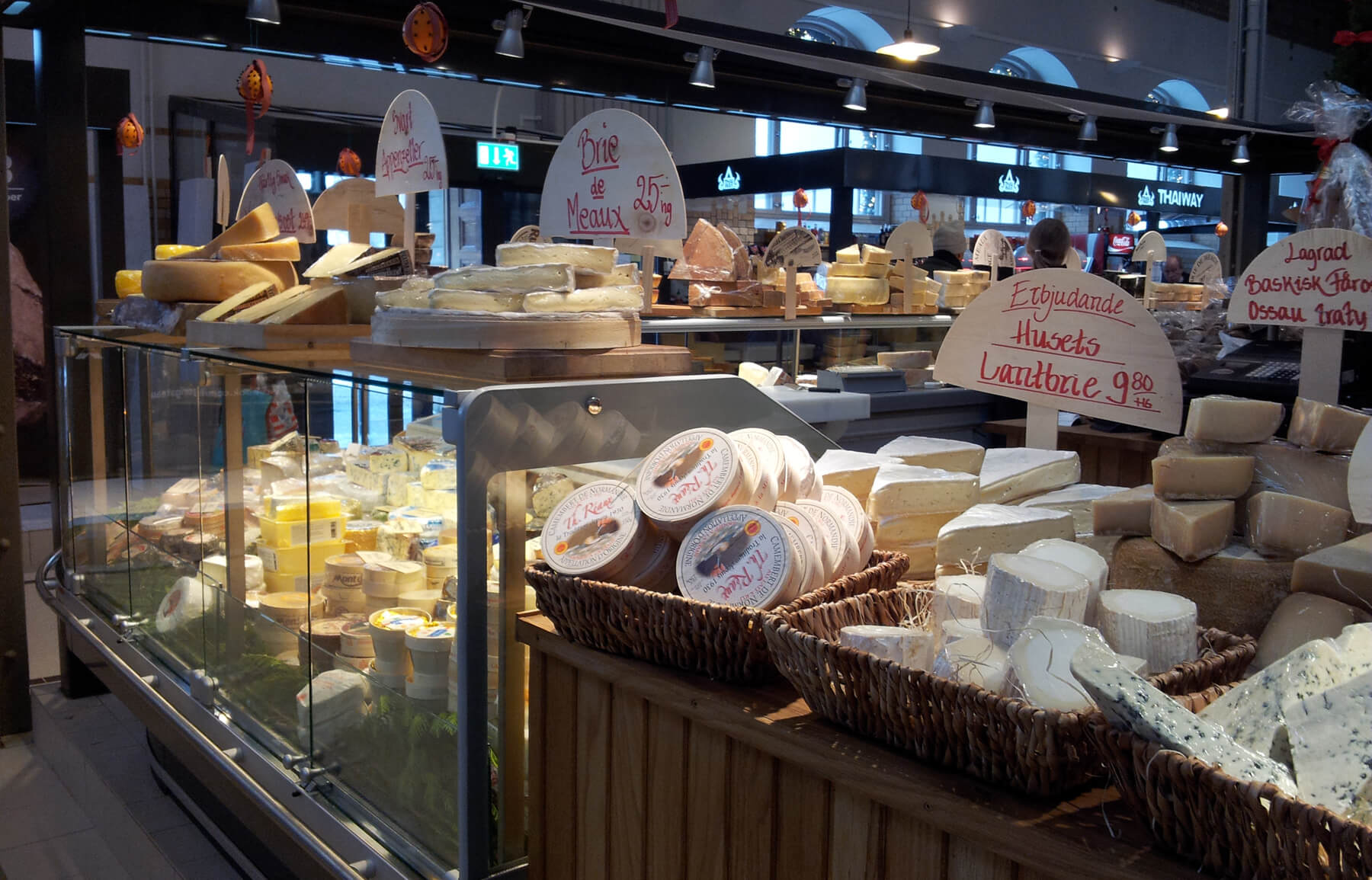 Saluhallen
Lund has many cafes and restaurants offering traditional Scandinavian and European cuisine. On Klostergatan Boulevard, known as a gastronomic boulevard, there are many bakeries and restaurants. Saluhallen Market is the center of the most famous producers of sausages, cheeses, chocolate and other products in Skåne region. In addition to the market stalls, there are small cafes serving Swedish food.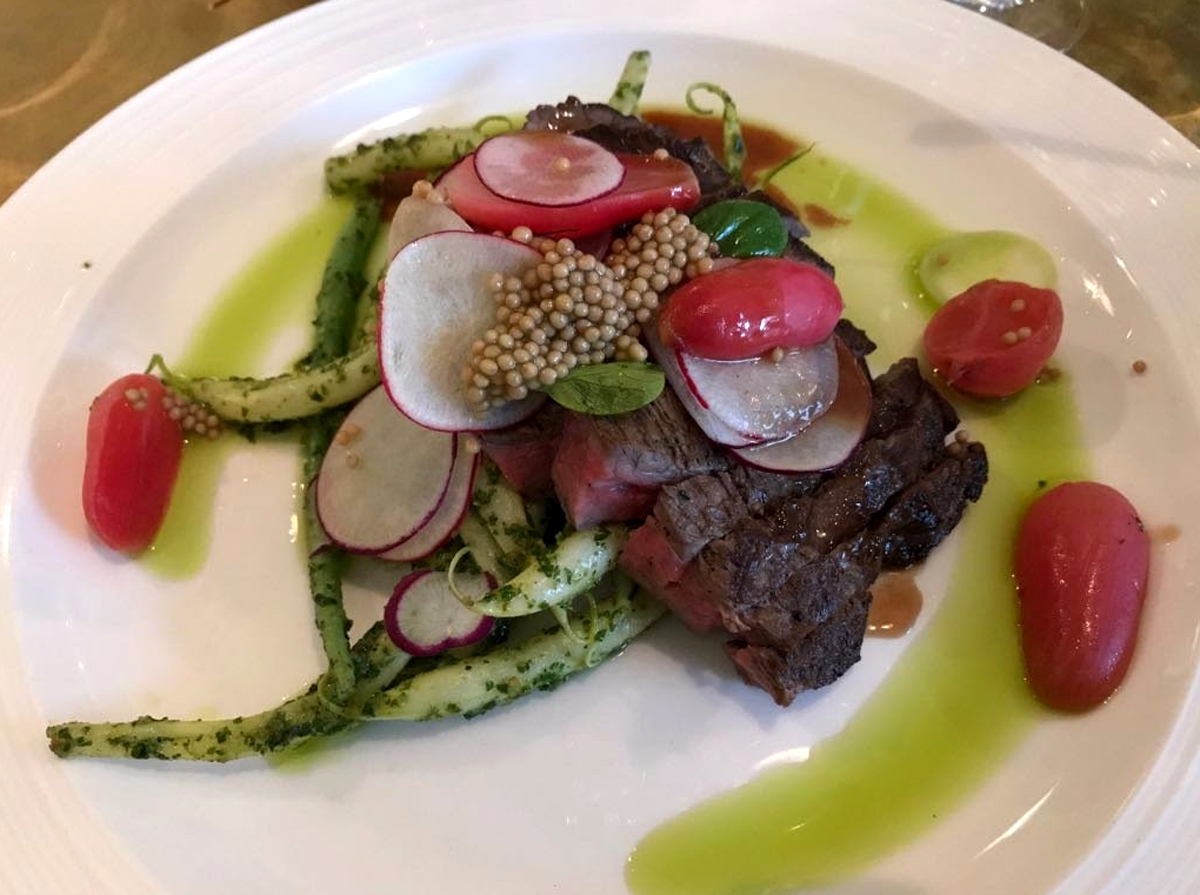 Mat & Destillat
One of the most original restaurants in Lund is Mat&Destillat, which offers Swedish cuisine with a modern twist. For lunch you can order "homemade" dishes (e.g. pork chop with smoked bacon, fried onions and mushrooms), and for dinner you are offered a varied menu with an excellent wine list. Prices for hot dishes start from 27 €.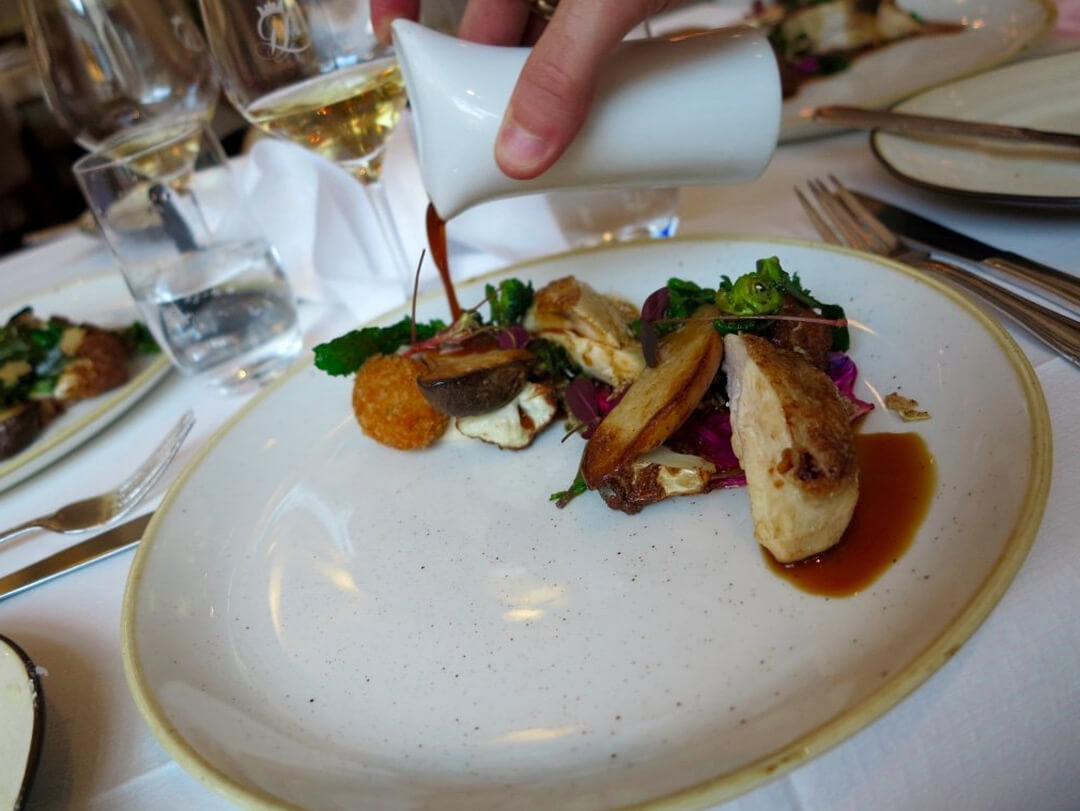 Grands Matsal
At Grands Matsal restaurant of Grand Hotel guests are offered the most delicious dishes made of organic products, which were grown on Skåne farms. The wine cellar there is the largest in Sweden. You should pay from 32 € for a three-course dinner there.
Average prices for food in Lund are as follows: dinner at inexpensive restaurant for one person – 9 €, dinner for two at a mid-level restaurant – 48 €, McMeal at McDonalds or other similar food – 7 €.
How to get to Lund from Copenhagen
There are two airports near Lund: one in Malmö and one in Copenhagen, the capital of Denmark. It is more convenient, and also more profitable, to fly to Copenhagen, and from there you can get to Lund by train or bus. It is cheaper to go by bus, but trains are much more frequent.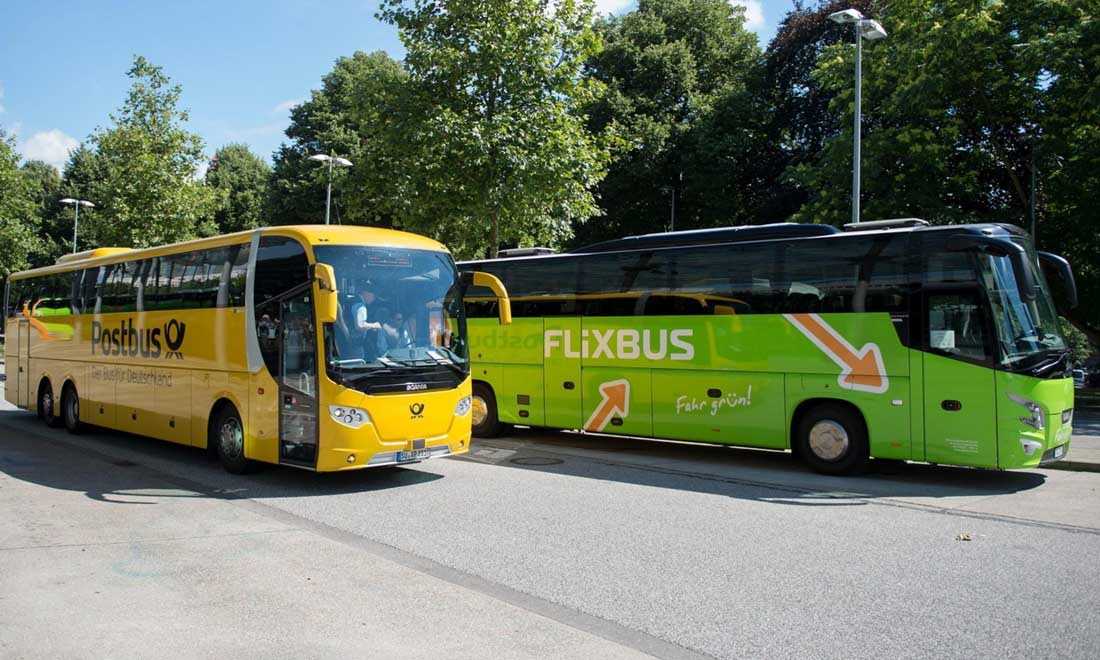 From Copenhagen, from the Central Railway Station, there are direct buses to Lund (company FlixBus) – departure at 7:05, 21:10, 21:30. In Lund, they come to the railway station, located almost in the city center. Travel time is an hour and a half.
Among the most important advantages of FlixBus is that the fares are lower than those of competitors. Another important point: the company's website has addresses of stops and detailed instructions on how to buy a ticket, and all information is written in Russian.
Tickets can be purchased on the official website, as well as at the Copenhagen train station box office. They cost 7 euros (52 kroner).
The official website of FlixBus: www.flixbus.ru.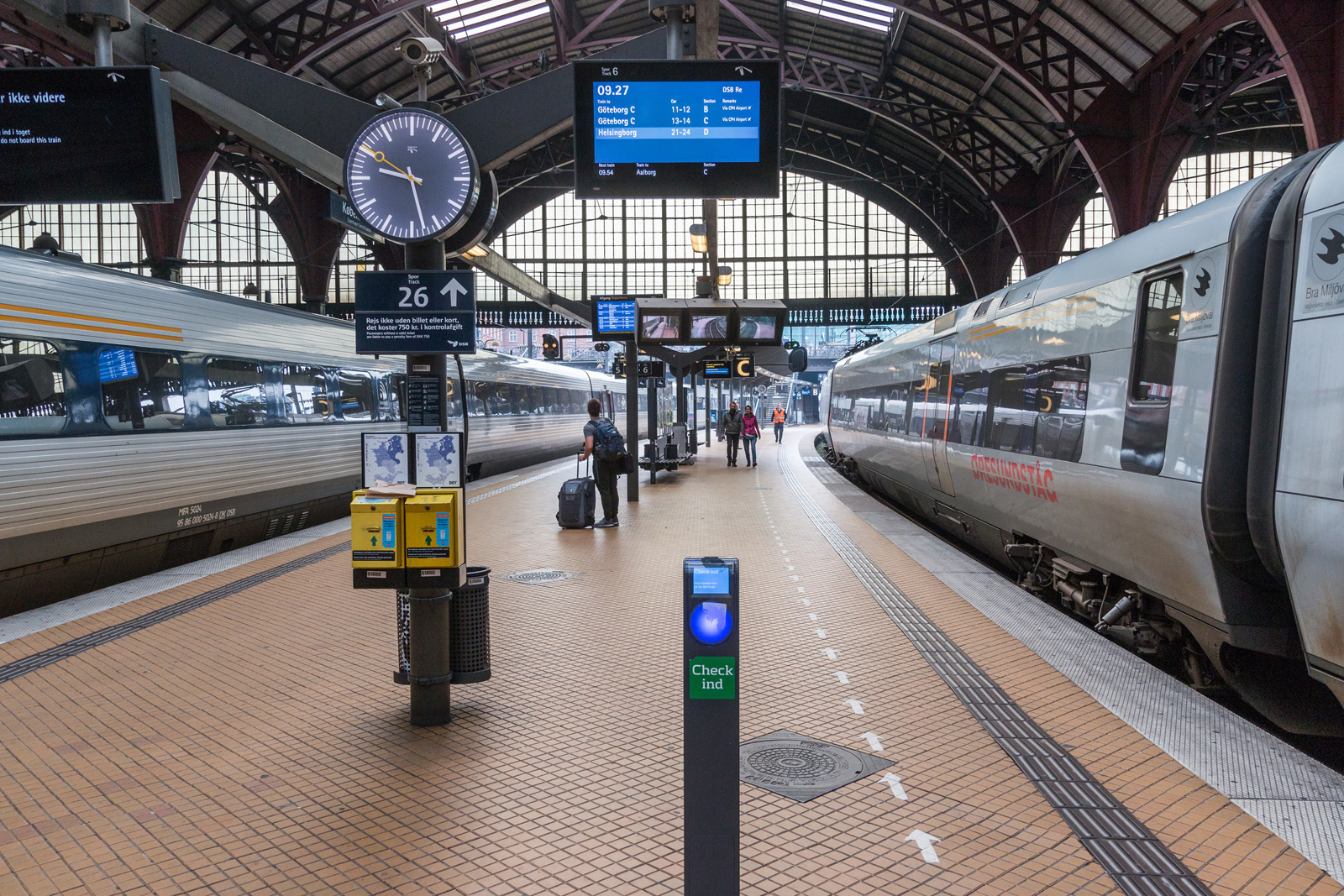 Copenhagen Central Station
Between Copenhagen Central Station and Lund, trains run round the clock at 20-minute intervals. There are direct and with a change in Malmo, the journey time remains the same – about 1 hour 10 minutes.
From the capital of Denmark to Lund go regional trains, which can be compared to our electric trains of high comfort.
Tickets are most convenient to buy at the station ticket office. Since there are a huge number of flights from Copenhagen to Lund, it is not necessary to reserve seats in advance. Buy a ticket online on the website of the Swedish Railway www.sj.se (Copenhagen spelled "Koebenhavn"). Fares start at 15 euros (140 kroner).
The prices on the page are for July 2018.
Video: walk around the city of Lund. Useful overview for tourists.
Author: Irina Kovaleva
For many tourists, travel in Sweden is limited to seeing the capital sights and regions,…
One of the most unusual places to visit in Sweden is the city of…
Linköping is one of the ten largest cities in Sweden. It is located south of Lake Roksen,…
Sweden is located not only on the mainland but also in part on islands. The leading …