London's Best Nightclubs


Maroona
In general, having met a lot of Britons at work, I found out that these people know how to party (and drink) harder than the Russians. Young people don't come out of clubs at all. So, the nightlife in London is always lively. Here are a couple of good London clubs to check out at your leisure.
The modest and quiet Walton Street looks like it doesn't promise much, but in reality it houses one of the city's best clubs – Eclipse, a chic bar that always attracts London's most stylish clubbers, from 18 to 50 years old. Pretty dim lighting and minimalist decor combine to create a classy club atmosphere. It's a very lively loud place, always packed with crowds. There is also a quieter place for those who do not think about how much money is left in your pocket. The music in the club is non-commercial house and funk. On Friday, Saturday and Sunday there are bongo musicians, starting at 22:00. Dinner is served here too – the menu includes sushi and international dishes (until 23:00 only) and the best watermelon martinis in town. Dishes cost from £3.50 to £10. Beer about £4.50, wine £5 by the glass or £18 by the bottle, cocktails from £6 and watermelon martinis £7.50-£9. Dress for the club in style, but simply.
Opening hours: 5:30pm-1:00pm daily.
Address: 111/113 Walton Street ( South Kensington Underground).
"Shoreditch House.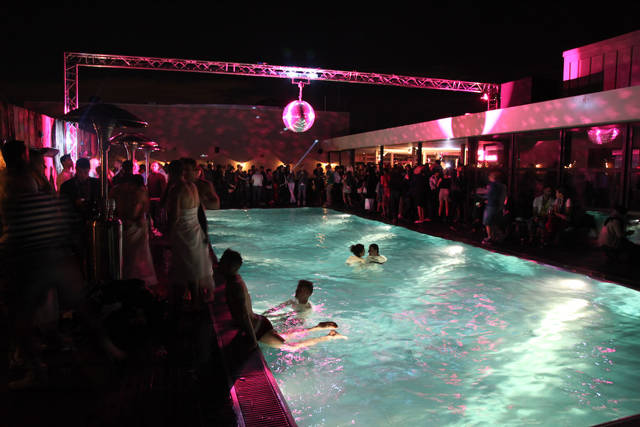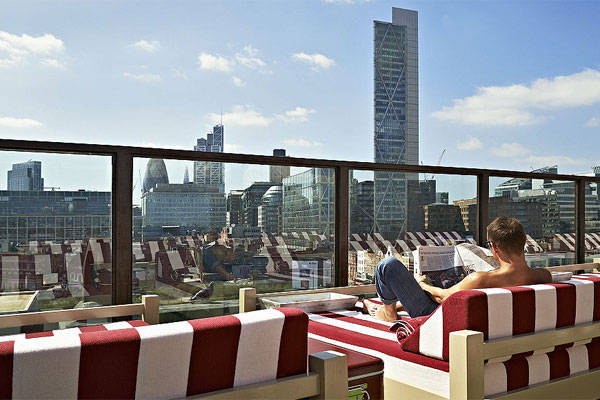 Occupying the top three floors of an unassuming warehouse building, this club is an exclusive hangout for celebrity artists, athletes, tycoons, journalists, CEOs, wealthy artists, and young businessmen in their 20s and 40s. The lower floor has a modern design with soft lighting, which is a great place to sit and drink cocktails, and the fourth floor is a place for private parties that can accommodate up to 150 people, as well as there are bowling lanes.
The nicest spot here, especially on a rare sunny day, is on the roof of the club. It's a glass enclosed bar, restaurant and lounge – the perfect place to take a break and have cheeseburgers, risotto or calamari (available from 7am to 11.30pm, with pizza available after midnight). Brunch costs from £5 to £28, starters £3 to £8, salads £5 to £11, main courses £7 to £19, desserts £6 to £7. Beer from £4, wine and champagne from £4 – £10 by the glass or £18 – £200 by the bottle, cocktails £8 – £14. Incidentally there is a private pool and games room and mini-garden on the roof (heated pool open all year round). The place is just gorgeous! We dress here as luxuriously as possible, interesting accessories, well there, expensive jeans, more glamour and glitz! The best time to visit the club is in the afternoon on the weekends, especially when it's sunny. In general, only club members are allowed in the club, but if you book a room in one of the club's hotel rooms (Shoreditch House), you are automatically let into the club.
Opening hours: Mon-Sat from 7:00-3:00, Sundays-8:00-00:00
Address: Ebor St (nearest metro -Liverpool Street, lines -Central, Circle, Hammersmith & City, Metropolitan)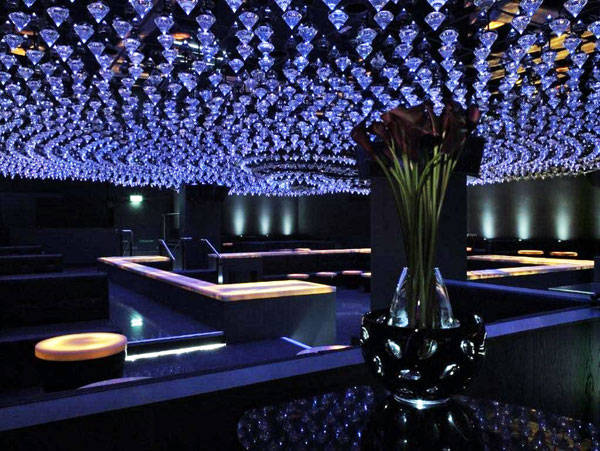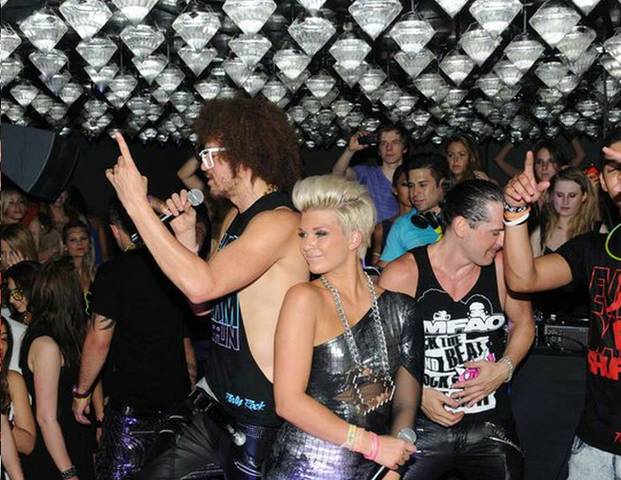 Like most such clubs, this bar has a rather modest entrance, which may be hard to find. But inside, trust me, the club is amazing. The decor of the space is an explosion of creativity. Everything about this club is so flying-from the sleek black surfaces and fluorescent purple arches overhead to the dance floor under the crystal sprinkled ceiling and the huge disco ball. A luxurious and chic club, though the space is sparse. Famous DJs play in this club. The club attracts young, glamorous girls in high heels and stylish guys 20-30 years, as well as frequent guests at the club are celebrities. Music is Europop, electronic, miscellaneous classic rock, Latin, disco. Entrance to the club is from 22:30 to 00:30 and is free for non-members. Entry is £20. Beer £6, wine £30 a bottle, cocktails from £13 and vodka £300 a bottle. Credit cards are only available for orders over £20. The club has a strict dress code so you are dressed in elegant evening wear and a suit for men. The best parties are on Wednesdays and Saturdays.
Opening hours: Wed-Sat 22:30-04:00 p.m.
Address: 17 Hanover Square ( Bond Street or Oxford Circus subway)
"Ministry of Sound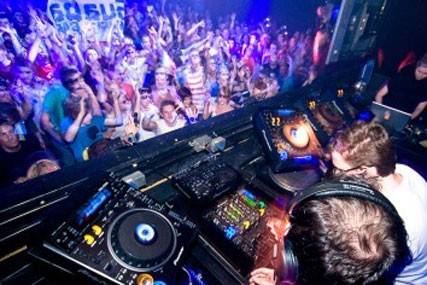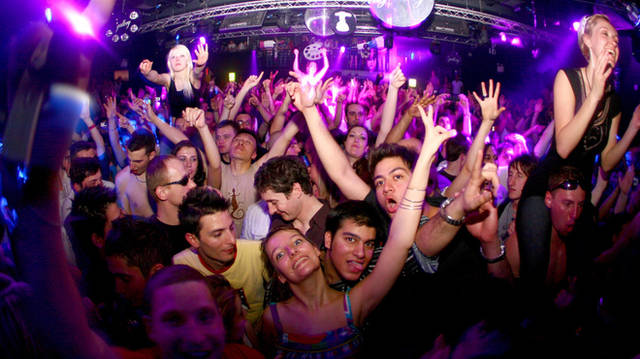 An internationally renowned superclub, the pinnacle of London's club scene, and a trance music lover's paradise. The club has five private rooms, four bars, two VIP rooms, and four DJ consoles and dance floors. The club is equipped with the latest technology, plasma screens, LED lighting, and a quality sound system. Disco balls, glittering chandeliers, colorful light displays, and crowds of clubbers – the club can't help but live up to your expectations. Music in the club is techno, house, soul, drum and bass. You can get a bite to eat in a small cafe in the inner courtyard of the club. Entry fee – £13-£15 (Friday and Saturday and payable in advance plus £5-£6 more at the door and by 3-4am the price will be £6). Drinks from £5. Snacks-£3-£4. Dress for the club fashionably but not flashy. Suits and evening dresses are not necessary, jeans, sneakers and t-shirts will do.
Opening hours: Friday 22:30-6:30pm (can only come in until 4:30pm), Saturday- 23:00-7:00pm(only come in until 5am)
Address: 103 Gaunt Street ( Elephant & Castle Metro)
"The Dogstar.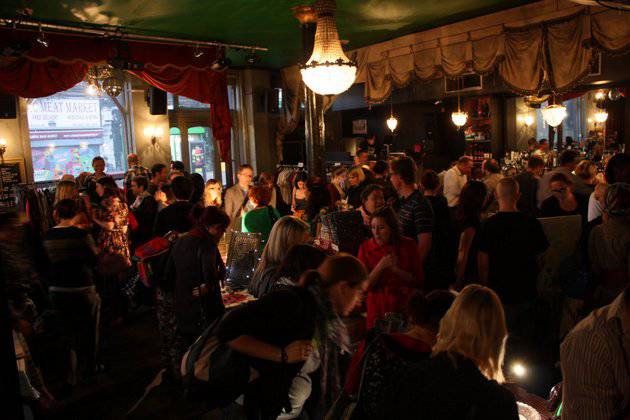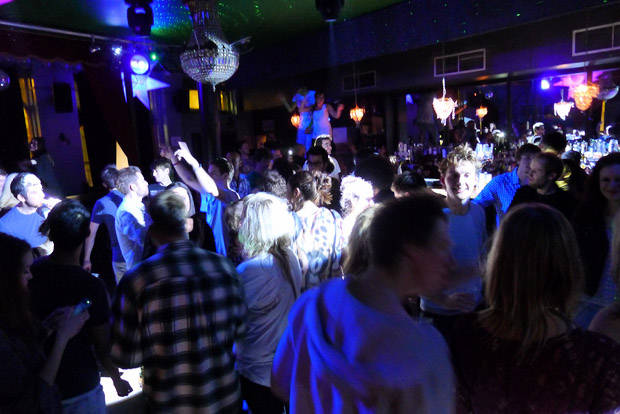 The club looks like a traditional pub from the outside, but is actually a large three-story club that invites the city's favorite DJs and that provides a relaxed and enjoyable atmosphere. The downstairs room is focused mostly on discos only; the two upper floors are often used for concerts and cultural events.
The decor of the club is somewhere between an English pub and a Wild West saloon with its glass chandeliers, velvet curtains, mirrors along the walls, deer antlers and a collection of antique gizmos on the walls. Plush leather couches and long wooden tables are great places to sip cocktails and chat with friends, especially during the week when it's much less crowded.
The weekend is especially busy with dazzling light shows and cool funk, hip-hop, rock, and reggae parties. Don't miss Sunday's biweekly Comedy Night. The people in the club are very diverse, 20 to 30 years old. You can't expect to eat here but you can order pizza. Entry costs £5 (Friday and Saturday after 10pm). Pizza starts at £5. Beer from £3.60, wine from £3.75, shots from £3.50. There is no dress code, but it is better not to come in a tracksuit.
Opening hours:Tue-Wri 16:00-23:00, Thu 16:00-02:00, Fri 16:00-04:00, Sat 12:00-04:00, Sun 12:00-22:30
London's 10 Best Nightclubs
The nightlife in London is buzzing with energy and doesn't stop for a minute. Among the original interiors of local clubs are born new musical trends, which then spread around the world. In London, nightclubs are proof that the night is not just for sleeping. Here are the places where every party-lover wants to go.
Fabric London
Fabric London opened in 1999 in a former meatpacking plant and has been a hugely popular club ever since, thanks to its technical creativity. You will hear sets from 15 different DJs overnight, including a few big names. Performances of the announced artists are held simultaneously at two venues. Admission costs vary depending on the events and can be as much as £25 or more.
The club has heightened security measures, you will be checked for sharp objects and weapons at the entrance. There are three queues: VIP, for ticket holders and those who choose to buy a ticket at the entrance. There is no dress code, but there may be certain requirements for certain events.
Ministry of Sound
Ministry of Sound has a long history, the club was opened way back in 1991. The fans of dance and house music should definitely go here, they will enjoy the high quality sound. Ministry of Sound is not just a club, it is a brand, a whole concept that includes a record company, radio and TV programs.
The club has three separate dance floors and three bars, as well as many separate rooms and rooms. There is usually no dress code; a neat appearance is sufficient. The cost of admission depends on the event, usually ranging from £10 to £20.
Pacha London
The Pacha London club constantly plays trendy DJs, allowing partygoers to experience the famous Ibiza club atmosphere. Several floors of perfect sound, mainly music in the genres Eclectic, Funk, House is played here. Stylish design and pleasant lighting help to feel easy and relaxed.
The cost to enter the club is on the average 15 pounds, it can vary up or down, depending on the format of the party. There is no dress code. Visitors note the friendly staff, which helps to have a good rest.
Roof Gardens.
One of the most unusual and stylish places in London for only 120 guests, so admission is by invitation and appointment only. We recommend dressing fashionably and beautifully to feel uninhibited. Admission is £20 on Fridays and £25 on Saturdays.
Roof Gardens translates as "Roof Gardens" and it's not just a name, there are really three gardens on the roof here: an English garden planted with trees where flamingos walk; a Tudor-style garden with a fountain and a small lake; a Spanish palm garden. The establishment is popular for private parties.
Egg London Nightclub.
Fans of dancing to techno and house, and other kinds of electronic dance music should visit Egg London Nightclub. The amazing atmosphere, original design of the rooms and democratic price policy is just what you need when it comes to a way to spend a bright night. The capacity is 1,000 people and admission charges average from £10.
Parties are held every night, so everyone can choose the right time to visit according to their tastes. It is worth noting the friendly attitude of the staff and people in general towards each other.
Notting Hill Arts Club.
An expensive nightclub on weekends is always completely filled with glamorous London youth. The space is cleverly designed, the bar is loud so you can talk without being disturbed, while on the dance floor you can indulge in your feelings and emotions. The choice of music here will please everyone; the eclectic forms are preferred; you may hear both house and hip-hop during the evening.
Ticket prices depend on which event is being held at Notting Hill Arts Club. Usually the price is £20, parties with more popular DJs are more expensive. There is no strict dress code, but you should dress in style to go all out.
Funky Buddha
This is a perfect place to dance, drink and flirt. The interior of the club is worth special attention. Its style is a combination of Eastern simplicity and European glitz. You can spend the night on the dance floor, but if you do not plan to dance all the time, book a table in the VIP area.
The club is popular with the stars, here you can easily meet the soccer players of the English premier league, celebrities from television, famous models. There is a dress-code in this prestigious institution, at least you can not enter in a tracksuit. Entry fee is only £20 and girls are free until midnight.
Kanaloa
Hawaiian disco in central London? Nothing is impossible, and the Kanaloa club is proof of that. It's only £20 and it's like being transported to a tropical island. There's a bamboo bar, carved wooden columns and a rainforest behind the dance floor. Original serving of food and drinks in funny vessels perfectly complements the atmosphere.
The club's management takes special measures to make the institution more popular among women. Club card holders enjoy free admission, numerous promotions on drinks and food, as well as massage and manicure. Men here are not allowed to talk to a woman unless she wants them to.
Cockoo Club
If you are tired of the monotonous dance floors and wanted something original, Cockoo Club will be the best place to relax. The two floors of the club have original decorations, a lot of interesting lighting solutions are used, purple colors prevail. If you get tired of dancing, you can relax on the luxurious leather armchairs. Admission is usually £20, but specific events can be priced differently.
There are certain dress code rules, young men come in tight jeans and girls dress in casual chic style. The music can be different, depending on the event, but in general there is rock mixed with club classics.
Cargo
The last but not the least in our list (many would think it should be the first) is Cargo Club. There always sounds the most fashionable music, which attracts a huge number of young people. You can hear independent mix, from the incredibly popular DJ Jiles Peters to up-and-coming young musicians. There is also Street Food Cafe where you can have a delicious snack.
Tickets start at £10 and you'll pay the same price as you would in other venues, but the bar is reasonably priced. The friendly staff make you feel right at home and the pulsating energy of the dancefloor makes you party till dawn.
Do you want to experience London's nightlife and save money? There's an offer especially for that, which gives you free entry to 20 bars and clubs, as well as many other privileges. You can find out more and buy such a ticket to London's nightlife at this link.
London is not considered the club capital of the world for nothing. The variety of clubs is so great that it is difficult to single out the top 10. Nevertheless, we have chosen the most important places, each with its own atmosphere. Whatever your musical tastes are, you're sure to find a club you like!