Chiang Mai Attractions
Golden Mountain Temple Chiang Mai Zoo Chiang Mai Temple Chedi Luang Night Market in Chiang Mai Doi Intanon National Park Wat Prathat Doi Suthep Monastery Hot Springs in Bang Ping Cave Chiang Dao
This site contains Chiang Mai attractions – photos, descriptions, and travel tips. The list is based on popular travel guides and presented by type, name and rating. Here you'll find answers to what to see in Chiang Mai, where to go, and where are the popular and interesting places in Chiang Mai.
Golden Mountain Temple
The Golden Mountain Temple is an ancient Buddhist temple in Chiang Mai, located on top of a hill.
The temple was built in 687, but the pagoda collapsed in 1966 due to heavy rains. Locals found many images of Buddha here. The Chiang Mai government allocated funds to rebuild the temple.
Today, there is a 17-meter statue of a seated Buddha on a white pedestal that can be seen from afar. Nearby are smaller statues of Buddha and a white lion. And on either side of the stairs are statues of warriors armed with swords to guard the images. In the temple there are numerous statues of the seated Buddha. The temple courtyard is beautifully decorated with floral arrangements.
Coordinates : 18.75990000,98.91812300
Chiang Mai Zoo
Chiang Mai Zoo is one of the most famous zoos in Thailand. The two pandas have become the symbol of the zoo.
The zoo was founded by an American policeman Harold Mason Young. When he came to work in Thailand, he began collecting wild animals. In 1955, the state gave him a plot of land at the foot of Mount Doysuthep. And in 1977 the zoo came under the protection of the Royal Thai Zoological Society.
The zoo is divided into several parts. There are animals who live in cages and there are open aviaries. In addition, there are four areas – aquarium (admission paid separately), zoo area, recreational areas near the lake and places for camping (where you can stay overnight).
Several times a day there is a show with seals, as well as an "Animal Pesentation" performance.
The zoo is open from 8 am to 6 pm.
Coordinates : 18.84391300,98.94836400
Which Chiang Mai attractions did you like? There are icons next to the photo, by clicking on which you can rate this or that place.
Chedi Luang Temple
The six-century-old Wat Chedi Luang Temple is Chiang Mai's most famous temple. It stands on the very spot where a Thai king was killed by lightning. The temple was the highest in Thailand. Its chedi reached 90 meters. But time and hostilities in the region have had a detrimental effect on the temple's preservation. It was destroyed several times and rebuilt again. Inside it housed the sacred and most revered statue of Buddha in Thailand – the Emerald Buddha, which is now in the capital Bangkok. Now at Wat Chedi Luang there is only a copy of it.
On the territory of the Temple there is another Temple – Wat Lak Muak, and next to it grows an ancient eucalyptus tree, in which, according to legend, lives the spirit of Chiang Mai. The tree is considered sacred.
Coordinates : 18.78708300,98.98711700
In photo mode, you can view the sights in Chiang Mai by photo only.
Chiang Mai Night Market
In Chiang Mai, Thailand, there's a place that comes alive on weekends after sunset until midnight. And it is not a bar or club – it is a night market where tourists come to enjoy the Thai night shopping, buying wonderful souvenirs from this wonderful country: clothes made of Thai cotton, fabric, various accessories, jewelry, trinkets for the home, as well as vegetables, fruits, Thai cuisine.
In the middle of the market there is a three-storey building Night Bazaar, where you can also indulge in a pleasant shopping, not causing such a great damage to your wallet, because the prices here are not only biting, but rather caressing.
And on the streets – noise, laughter and fun. After all, the night market is not just a shopping trip, but the real entertainment. Around on the street musicians play and girls dance. And those whose feet can no longer tolerate walking from bench to bench, can enjoy a Thai foot massage.
Coordinates : 18.78885800,98.98605800
Doi Inthanon National Park.
Doi Inthanon is the highest mountain in Thailand and probably one of the most beautiful places in the country. Here was formed the national park of the same name, the territory of which is covered with tropical rain forests. The park is famous for its caves and amazing waterfalls, well, of course, its wildlife. Thanks to the excellent climate, this place has become a favorite of feathered inhabitants of Thailand: there are about 380 species of birds.
But the pearl of the park – the top of the mountain Doi Inthanon. Here opposite each other are two stupas: the Stupa of the King and the Stupa of the Queen, established in 1987 (in honor of the 60th anniversary of the king) and in 1992 (in honor of the 60th anniversary of the queen). Entrance is free, but you should remember that it is forbidden to enter here wearing shoes, so it's not unreasonable to take warm socks – the stupas have very cold floors. And all around are delightful gardens, slabs with images of Buddha and terracotta reliefs. From here you have an amazing view of the park.
Coordinates : 18.58025700,98.48328700
Wat Prath Doi Suthep Monastery
On Mount Doi Suthep in the Thai province of Chiang Mai is the amazingly beautiful Buddhist temple of Wat Prathat Doi Suthep. The temple began to be built in the XIV century, but the road to it was paved only in 1935. There is a legend that the place for the construction of a white elephant, on the back of which was placed the ancient Buddhist relics. Walking through the jungle, it reached the top of Doi Suthep Mountain and signaled that it had made its choice. Now here you can see the statue of this legendary white elephant.
Today, many travelers come here to see the beautiful temple building, the golden Buddha figures, the statue of the hermit, the golden chedi, and to enjoy the picturesque view of the city. It is believed that by climbing the stairs to the temple, the traveler can be purified of his sins.
Coordinates : 18.80579200,98.92190300
Hot Springs at Bang Ping
In the north of Thailand, in Chiang Mai, there are the famous thermal springs of Fang Ping. They occupy a large area in Bang Ping National Park (about 16 square kilometers) and are therefore separated from the park and turned into a rock garden. Here right out of the ground with varying pressure and different temperatures of mineral water jets. In some places, its temperature reaches 130 degrees Celsius and in some places geysers gush out of the ground.
Anyone can take a wellness bath in the specially equipped spa center or just stroll along the paths of the park and breathe healthy air.
Coordinates : 19.96302300,99.14611800
Are you wondering how well you know the sights of Chiang Mai?
Chiang Dao Cave
70 km north of Chiang Mai are the mysterious Chiang Dao Caves. A network of cave passages extends for 10 km into the interior, now narrowing and now widening, in which it is not difficult to get lost without a flashlight and an experienced guide. Several dozens of caves are connected to each other by winding passages. Some caves are skillfully created by nature premises without a roof, some – are so narrow that they simply can not crawl through. Almost every one has a statue of Buddha or some local saint. There is also a temple. Even the guides who escort tourists do not know where this or that path leads, so you have to be careful when visiting this place.
Coordinates: 19.75261800,98.90922500
The most popular attractions in Chiang Mai with descriptions and photos for all tastes. Choose the best places to visit famous places in Chiang Mai on our website.
More Chiang Mai attractions
Baan Jang Nak Museum, Chiang Mai, Thailand Pha Tham Plong Monastery, Lambi, Thailand Mae Sa Waterfall, Kowadonga, Thailand Maetaman Elephant Camp, Chiang Mai, Thailand Wat Pra Si Temple, Chiang Mai, Thailand Elephant Nature Park, Chiang Mai, Thailand
Chiang Mai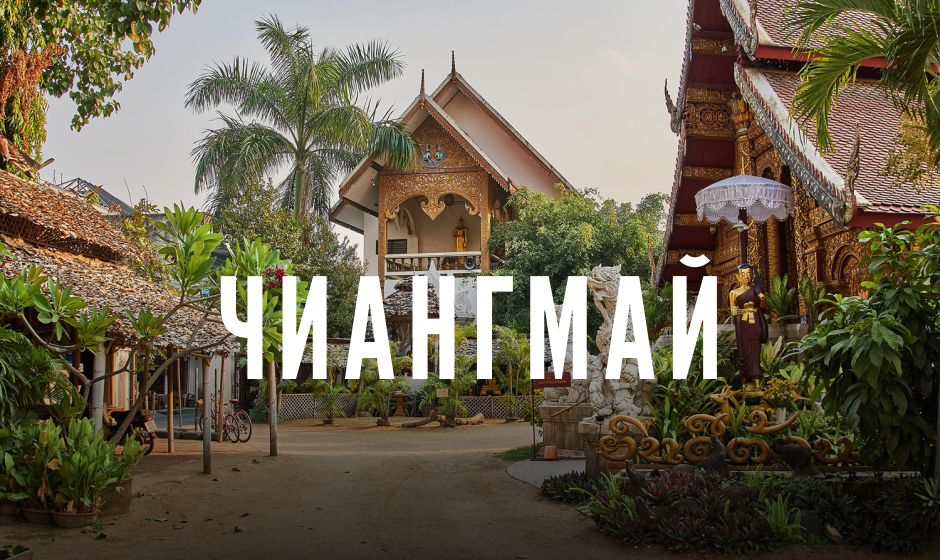 An Instagram paradise awaits you in northern Thailand: rice fields, fruit farms, tea, coffee and strawberry plantations, mountain trails, stylish coffee shops, markets with cute souvenirs and handmade clothes. The new 34travel guide focuses on Chiang Mai, the cultural capital of the kingdom. Here's what to see and do to entertain yourself.
Chiang Mai (เชียงใหม่, Chiang Mai) is 700 kilometers from Bangkok. For connoisseurs of antiquities, this city, founded in the 13th century, is known primarily for a large number of traditional temples. However, millions of tourists come to the province annually not only for the history. Superfast Internet, low cost of living and excellent food attract digital nomads. And of course, Chiang Mai is a paradise for bloggers, photographers and content-makers.
The city is surrounded by high mountains, and nearby is Thailand's highest point, Mount Doi Yntanon. During the winter months it's cool here: in December the temperature in the city drops to + 13 ° C, in the mountains – below 0 ° C.
The high tourist season lasts from early November to late February – during this time it is dry and comfortable in temperature. From March to June, Chiang Mai is hot and the air is very smoky – it is best not to plan a trip for these months. It rains in June to help clear the smoke, so July and August are good months to visit. September and October, on the other hand, are the peak rainy season.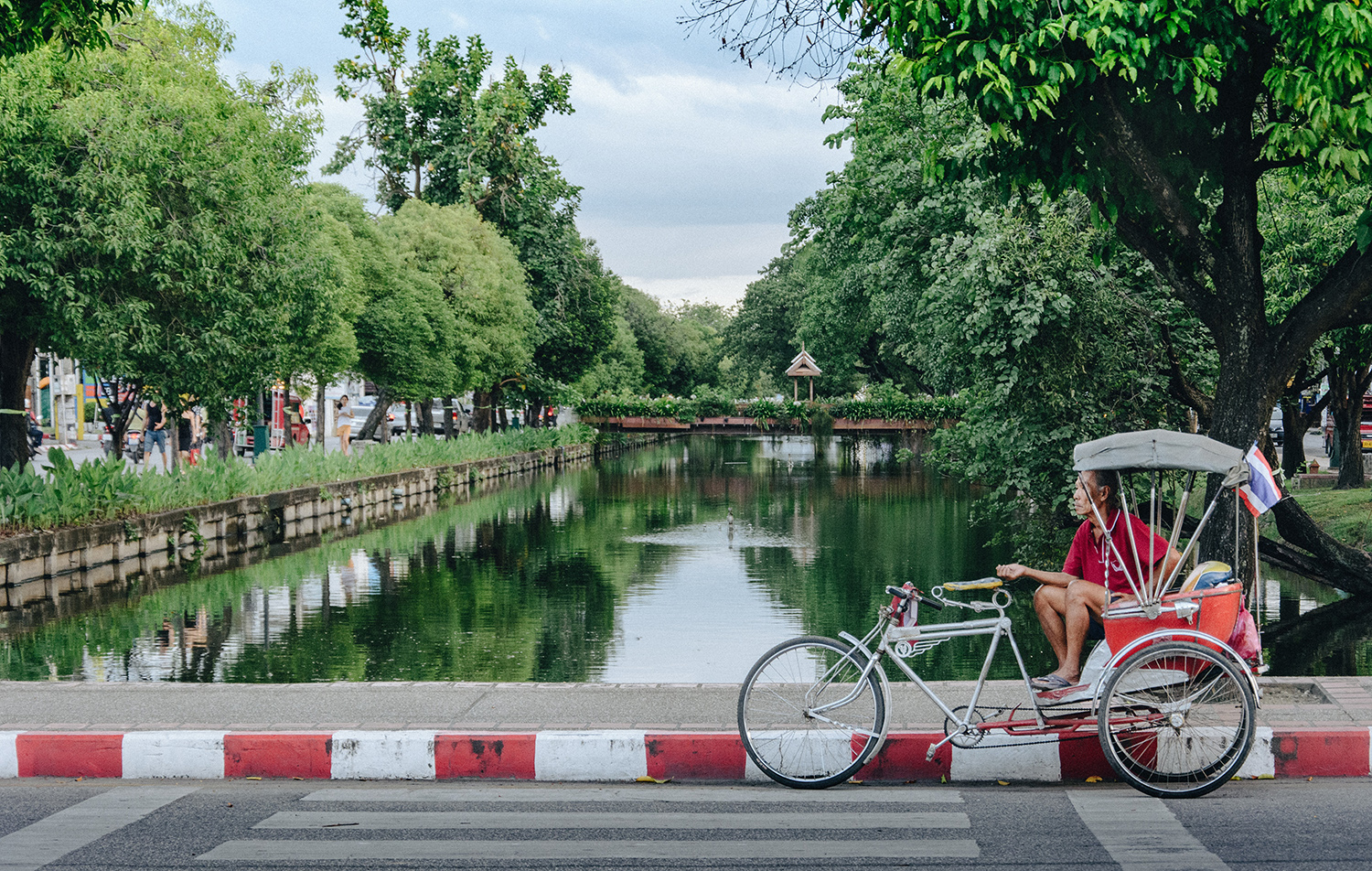 Chiang Mai has an international airport, but there are no direct flights from Europe. You must fly through Bangkok or from other cities in Thailand. A one-way Bangkok-Chiang Mai ticket costs $20-40.
You can take a cab from the airport to the center. You can find a car at the exit of the airport or call the app Grab, Bolt or inDriver. It will take about 10 minutes to get there. You will pay about $ 5 or 6.
There are several ways to get around the city:

Cabs, motorcycle cabs, tuk-tuks, and sungteos. Use Grab, Bolt, or Indriver. Bolt is cheaper, but they don't have a choice of cars. Grab has mototaxis – it's fast and inexpensive around town. InDriver is cheaper than Grab, there are two options: a car or a moped.

Hire a car. You can rent a car at the airport or already in the city. The service is available from major international companies: Budget , Hertz , Sixt as well as local companies: BudgetCatcher , North Wheels Rent A Car , Pop Rider , Thai Rent A Car.

Moped or motorcycle rentals. Be warned: it gets chilly after sunset, especially in the mountains – you'll need to be warmed up on two-wheelers. The tried-and-true rentals are D2 Bike, Bikky, Ann's, Chloe, Vannessas, Pop.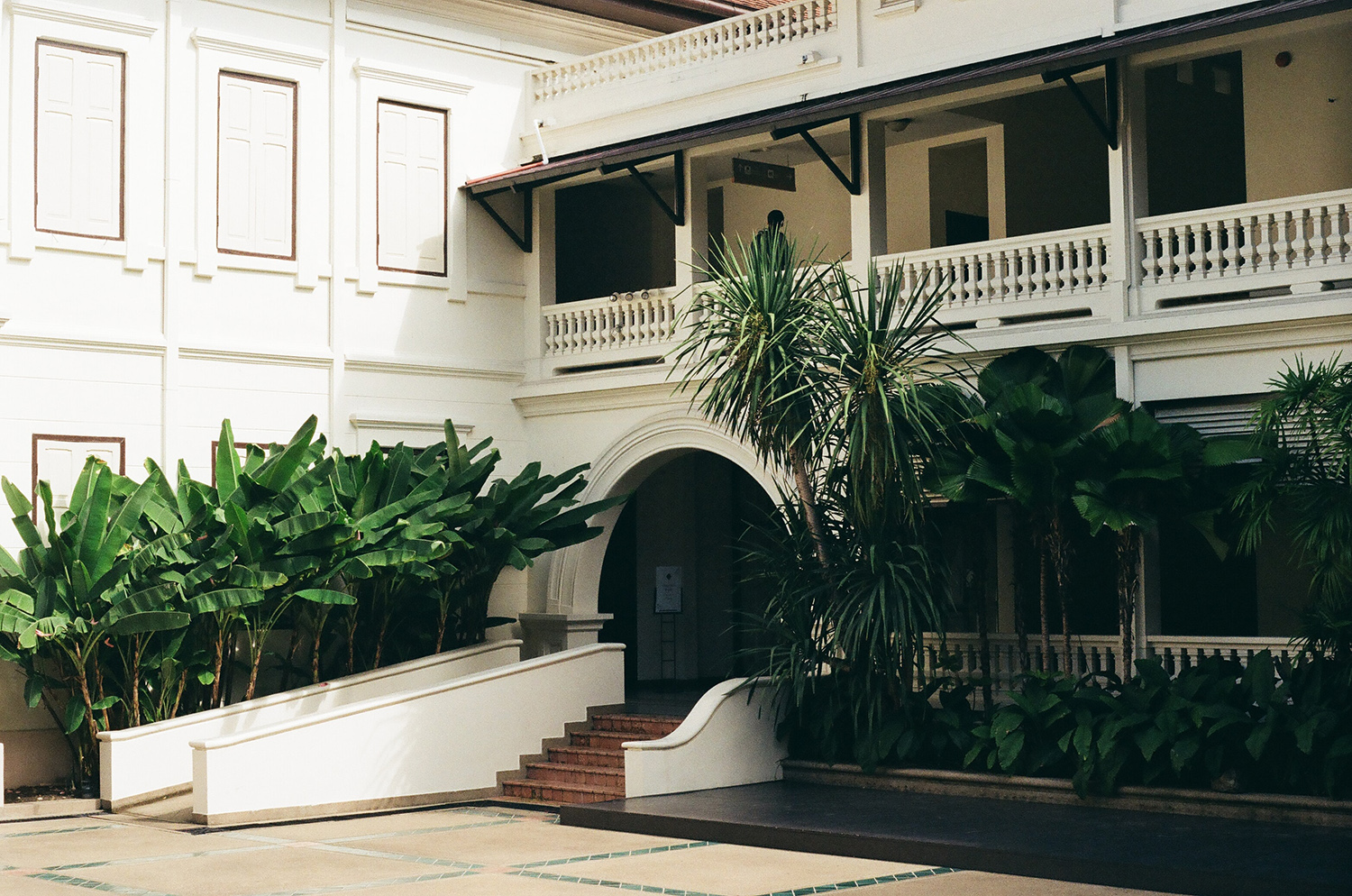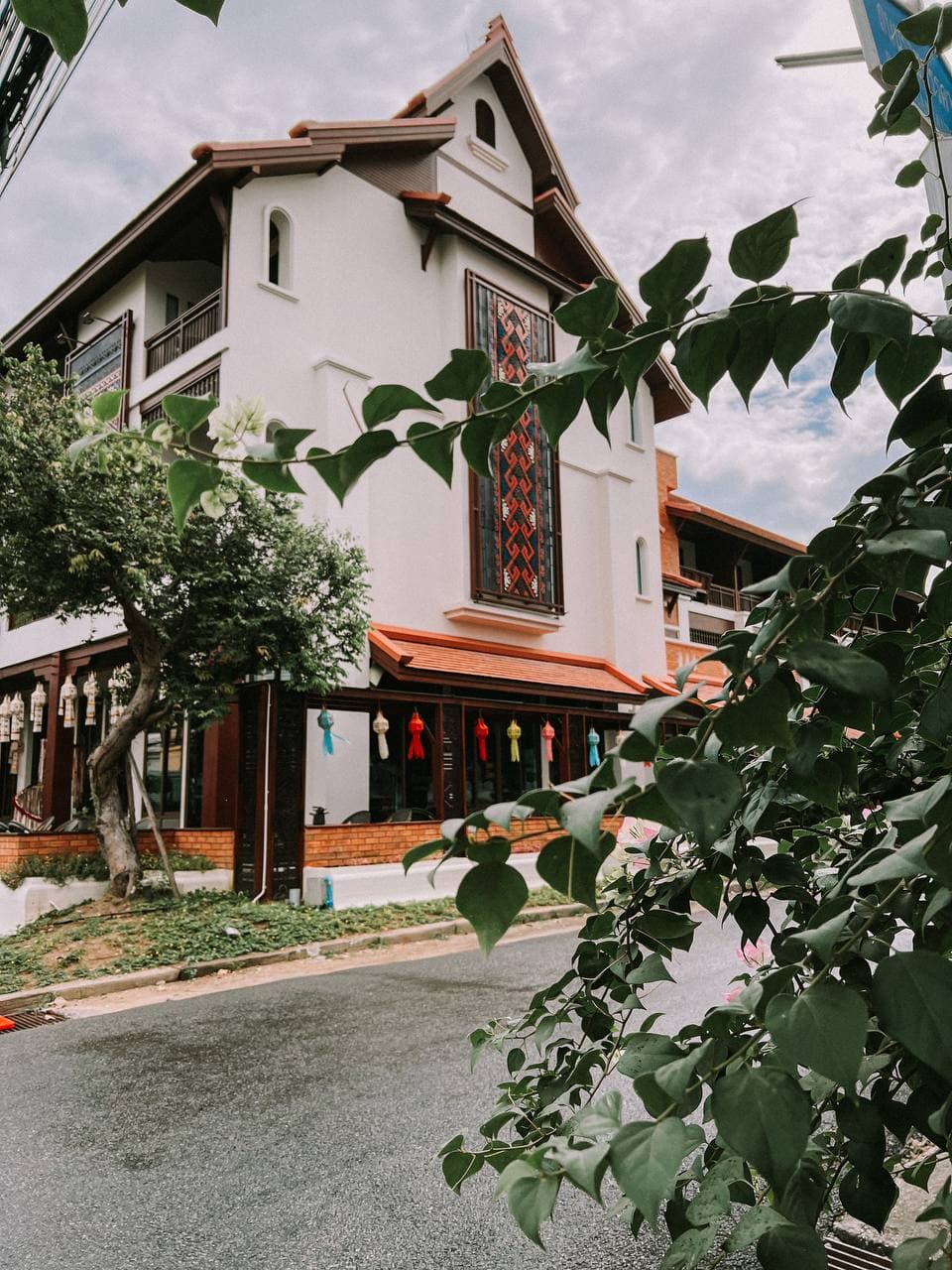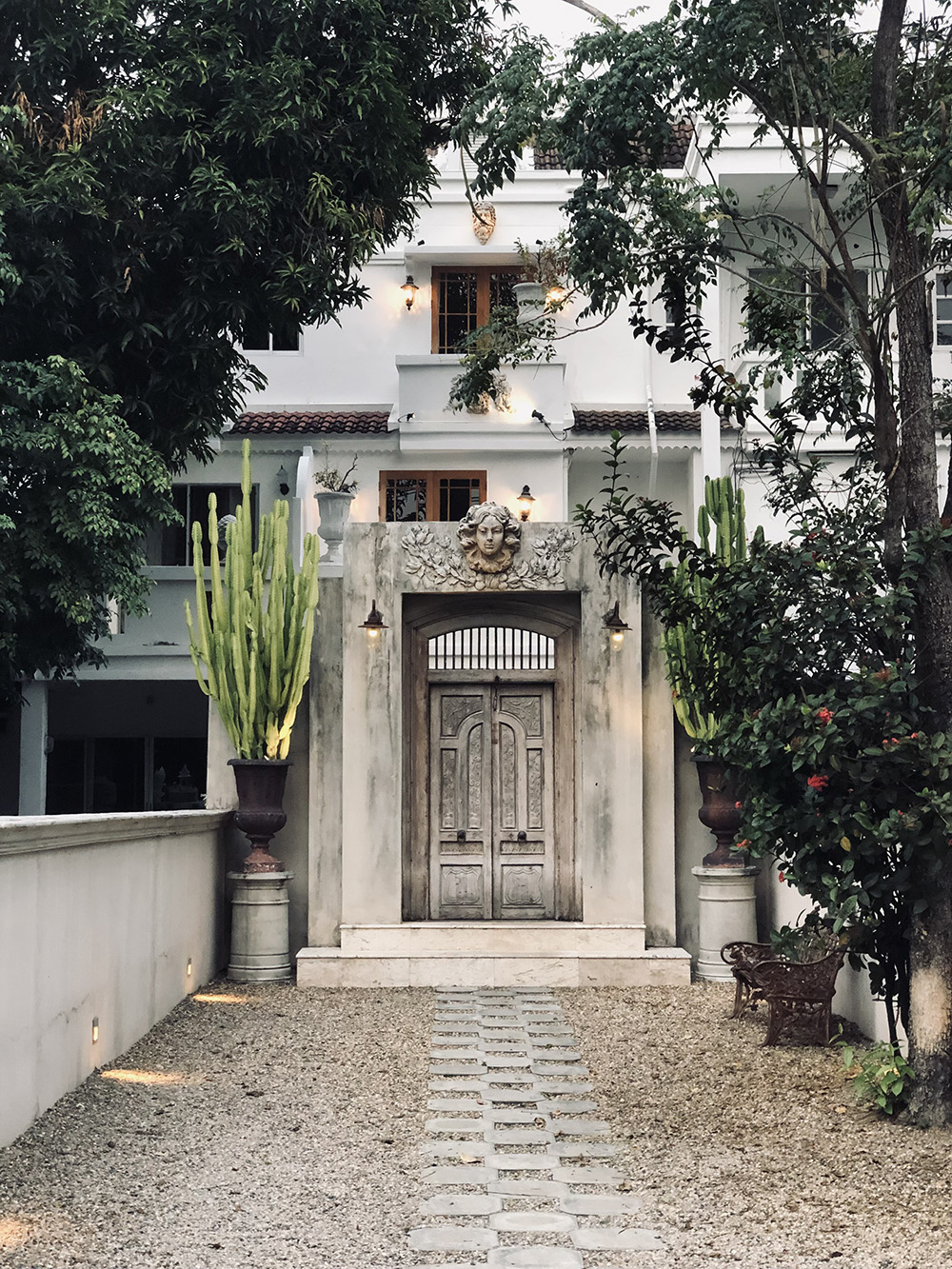 In Chiang Mai you can rent a hotel room or an apartment in a condo. The difference is that condos usually have a kitchen. As in the rest of Thailand, Chiang Mai has very good Internet, so anywhere you can get decent wi-fi.
The city itself is small, you can get to any point in 15-20 minutes. But the best areas to explore the city – the Old Town, called "The Square" (look at the map – you'll understand), and the modern district Nimman, where at every step – trendy cafes, restaurants, bars. Nimman may not suit those who can't sleep well, though – the airplanes take off in the morning will disturb them.
Lodging in Old Town:

Bloomin' Moon (66/1 Samlarn Rd, Tambon Phra Sing) . A place in a dormitory here costs $ 11, for a private room with a bathroom will take $ 20. The hostel is located next to a park and has a small area with a garden and parking. The interior is bright and has its own coffee shop. Each guest is offered free toast and coffee.

Hobnob Hostel (58 Intrawarorot Rd, Tambon Si Phum) . A dormitory room for six is $10, a room with a shared bathroom is $20. Loft-style interior, small library, cafe with burgers, pool. There are painting and candle-making workshops on certain days, and live music can be played in the evenings.

Spice House (17 Moonmuang Rd Lane 5, Sri Phum) . The room rate is $30. Green area with garden, restaurant and bar. Each guest is given a coupon for a welcome drink – an alcoholic mojito. Breakfast is included.

Quu Hotel (104/6-8-10 Maneenopparat Road) is a concept hotel with an art gallery, with 18 individually decorated rooms and a coffee shop. The modern interior in beige and blue colors. There is a photo area with art objects. Room rates from $40, breakfast included.

Pastell Oldtown Hotel (8-1 Samlan Soi 7, Tambon Phra Sing) – The architecture and interior design refer to the medieval kingdom of Lanna. The lobby is decorated with looms and brass ornaments, all interestingly combined with a modern, boutique style of decoration. The brass ornaments are handmade by residents of Chiang Mai Old Town. Room rates start at $34. Inside the hotel is a photogenic courtyard with a pool.

The Inside House (56 Samlarn Rd, Tambon Phra Sing) is a more luxurious option. Rooms cost $140, rooms with a private pool – $270. On the territory of the hotel grows a large bodhi tree, which creates a feeling of tranquility. A park is a 4-minute walk away.
Lodging in the Nimman area:

Alexa Hostel (2/8 Soi 3 Nimmanhaemin Rd, Suthep) is a clean, modern hostel with a courtyard with tables that can be used for co-working. Bicycle rentals are available. One Nimman Shopping Center is just around the corner. The price per night for a 10-bed room is $11. A room with a double bed and shared bathroom is $28.

Ray Hostel (5/3-5/4 Nimmana Haeminda Road Lane 5, Suthep) is a stylish and clean hostel located in the heart of the Nimman neighborhood. A place in the dormitory costs $12.

The Nimman Hotel (29 Soi 17 Nimmanahaeminda Road) is a modern building, terrace, outdoor pool, games area with foosball, air hockey and a place to work. Guests can take complimentary coffee, tea, snacks throughout the day. Room rates start at $31.

Art Mai Gallery Hotel (21 Nimmanhemin Road Soi 3, Suthep) is a boutique hotel where each room is decorated with paintings by famous Chiang Mai artists. On the first floor is an exhibition of contemporary art paintings. On the territory – swimming pool (on the roof), gym, restaurant. Room rates – from $ 47.

Akyra Manor (22/2 Nimmana Haeminda Rd Lane 9) is a five-star hotel decorated with works of modern art. The hotel has a gym, swimming pool, top restaurant Italics and one of the best bars in Chiang Mai Caravan on the roof (you can enter the bar and restaurant, even if you're not a guest). Room rates start at $95.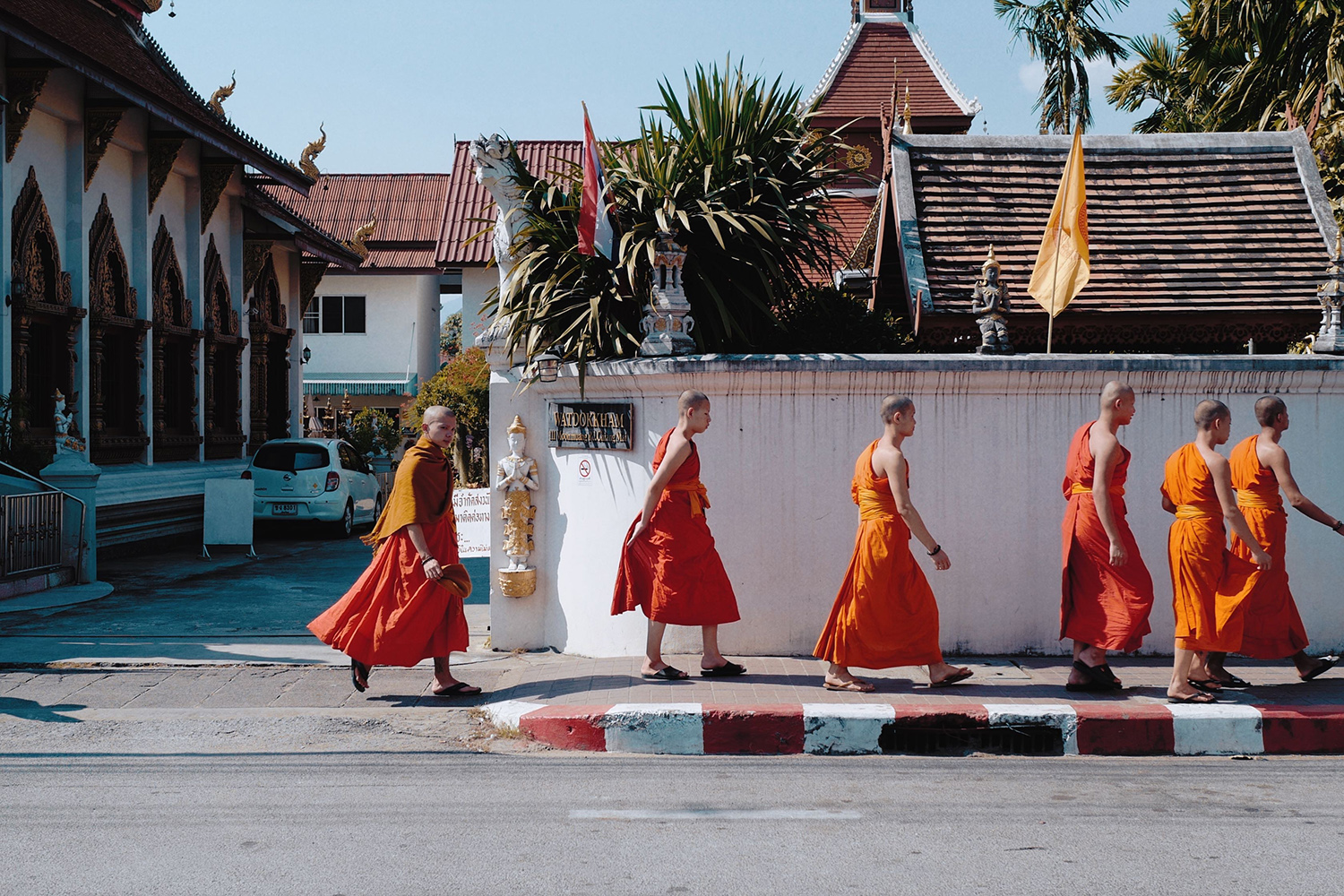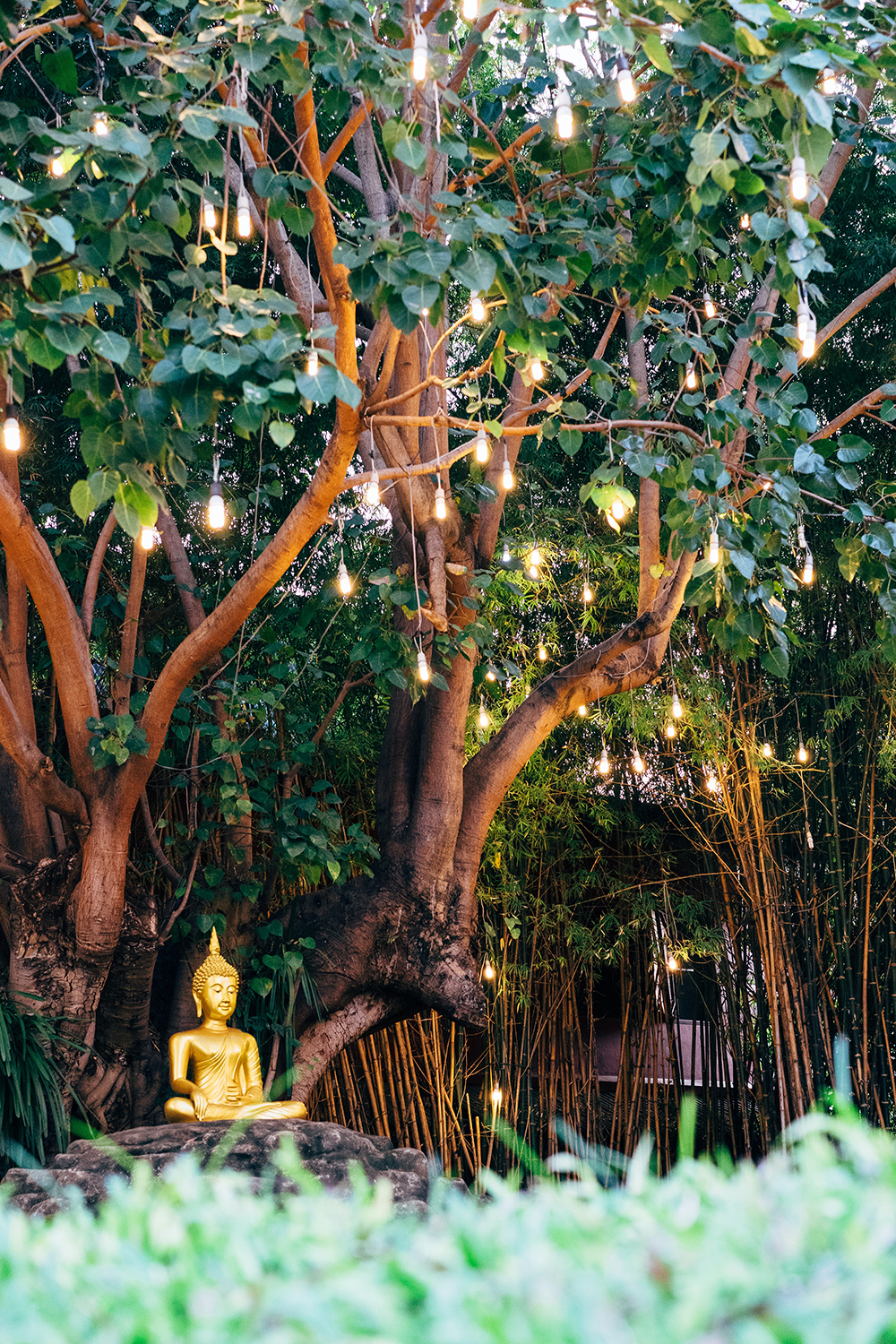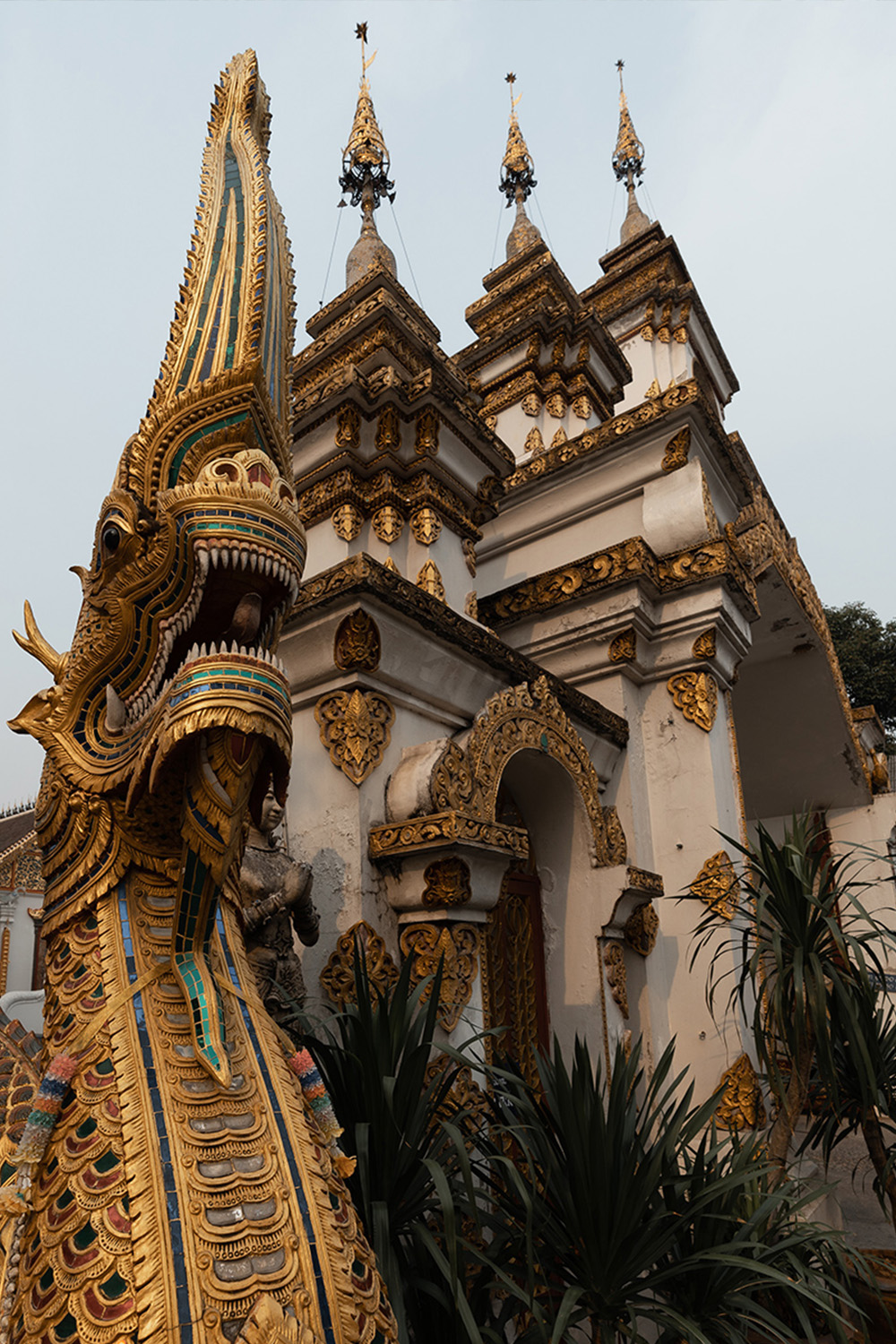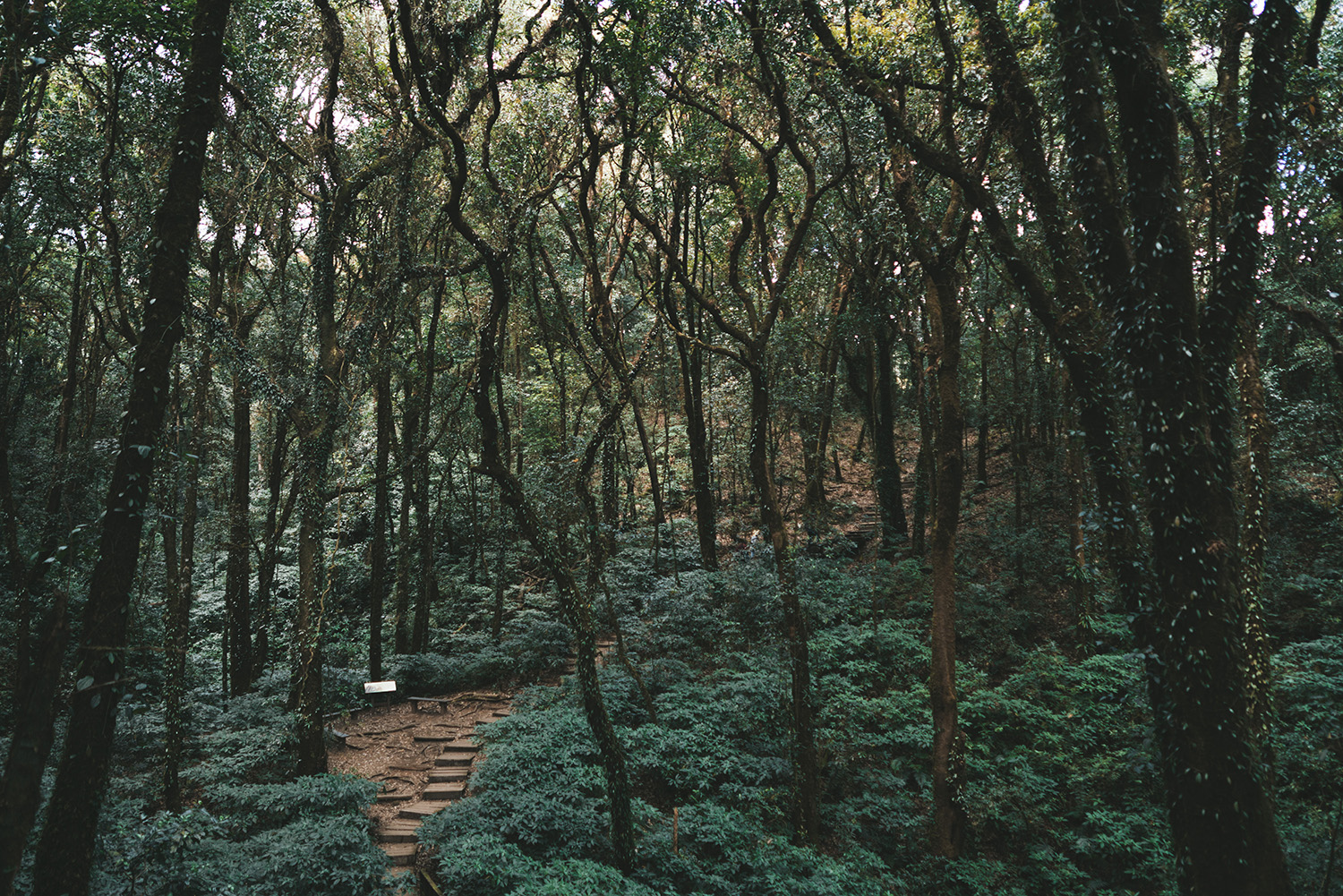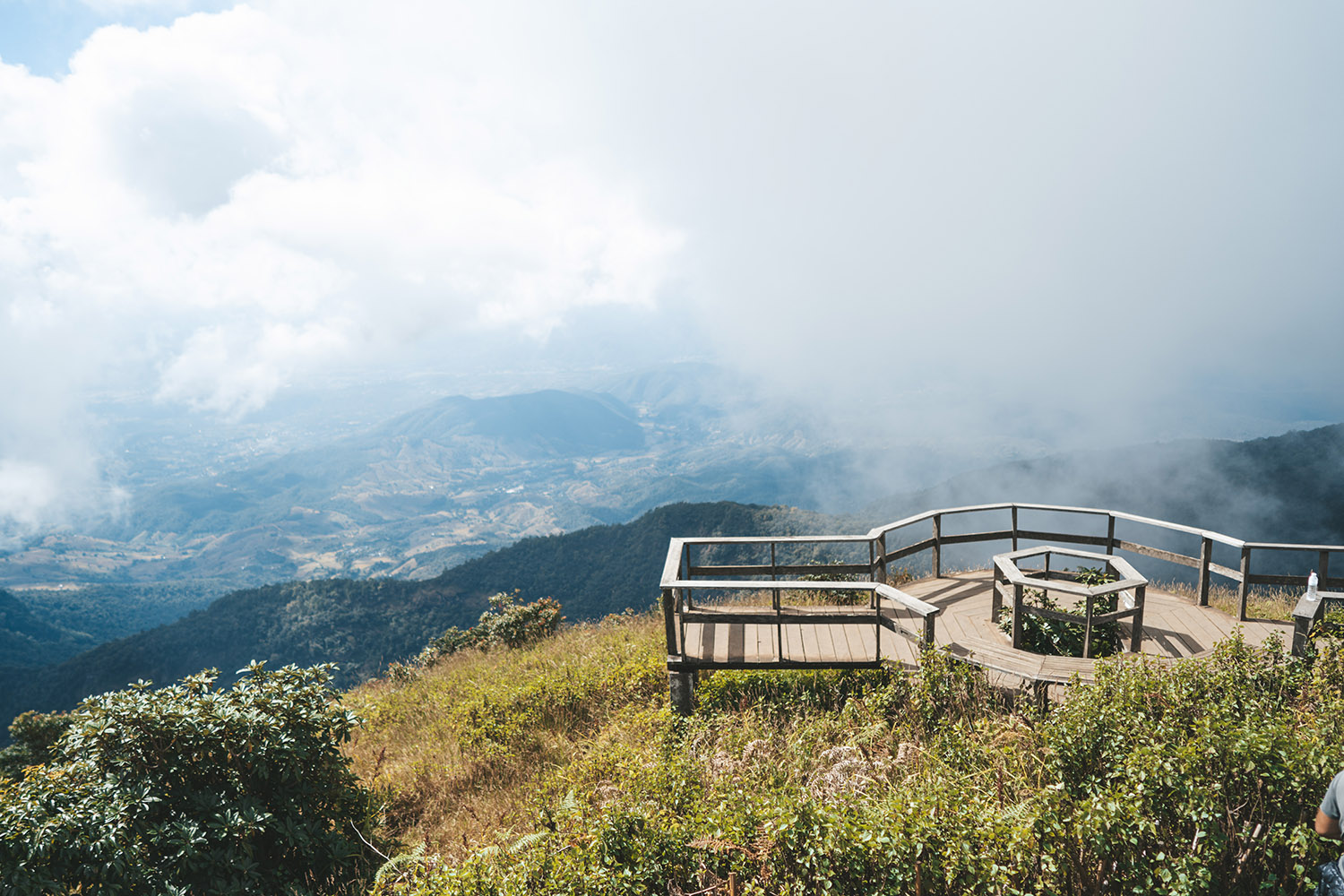 There are about 300 Buddhist temples in Chiang Mai and you can hardly miss an opportunity to see at least some of them. Besides temples the local art galleries are also worth seeing: Chiang Mai is famous for its artists. But the most important of the local must-do is to go to the mountains and maybe even spend the night in a glamping. The difference between glamping and camping is that the tent has all the amenities: a bed, electric kettle, wifi, and a nearby toilet and hot shower. If you choose a more expensive glamping, there will even be a TV and a Jacuzzi.

The Silver Temple Wat Sri Suphan (Wua Lai Rd, Tambon Hai Ya) is located near the Old City. It is open to visitors daily from 6 to 18 hours. Entry is free. Women are not allowed into the central ubosot (which is the main shrine structure), but the rest of the temple grounds are open to all without regard to gender.

Wat Chedi Luang (103 Prapokkloa Rd, Tambon Si Phum) is a large stupa temple located in the heart of the "Square", open from 6 am to 6 pm. Remarkable because its stupa, which was damaged by an earthquake, has not yet been fully rebuilt. The temple is very recognizable: you can see it on numerous postcards and souvenirs. On the territory grows a huge eucalyptus, which is associated with urban legends: according to one of them, in the tree lives the main spirit of Chiang Mai named Lak Muak.

Wat Phrathat Doi Suthep (9 Moo 9) is the most visited temple in Chiang Mai and attracts tourists from all over the world. The temple is located at an altitude of 1,676 meters, and many come here to admire the view of the city from the observation deck. The entrance fee is $ 1.5. The temple is open from 6 to 8 pm.
When visiting temples, respect the rules and local traditions. Read the information signs carefully. Observe the dress code, take off your shoes and put them in the designated place.

MAIIAM Contemporary Art Museum (122, Moo 7 Tonpao San Kamphaeng District) is a contemporary art museum with many interesting paintings and temporary exhibitions. Presented by Thai and international artists. The entrance fee is $4.50. Located 20 minutes from the Old Town.

Chiang Mai University Art Center (239 Nimmanhaemin Rd, Suthep) – A gallery of contemporary art at Chiang Mai University. There are exhibitions by students of the Faculty of Arts. Admission is free. Check the gallery's Facebook page for up-to-date information about exhibitions.

The Meeting Room Art Gallery (10/1 Samlarn Rd, Tambon Si Phum) is one of the most famous art galleries in Chiang Mai and has existed since 2011. The main mission of this gallery is to support young and emerging artists and provide them with a platform. Exhibitions alternate every month or two.

Weave Artisan Society (12/8 Wua Lai Rd Soi 3, Tambon Hai Ya) is a creative center that explores and showcases local and regional art, design, and craft. During the day it is a place to socialize and relax. Here you can have a cup of coffee, participate in a workshop, watch an art exhibition. At night, the space transforms into a cozy bar and performance venue.

Angkaew Reservoir (Sukhothai 5 Alley, Tambon Suthep) is a lake on the campus of Chiang Mai University. It's a nice place for a sunset stroll.

Nong Buak Haad Public Park (Arak Rd, Tambon Phra Sing) – The main city park in the Old Town. It is not large, but very cozy, green and well maintained. It is nice to take a leisurely stroll, lie on the grass, to feed the fish. There are small stores where you can buy snacks and drinks.

Royal Park Rajapruek (334, Mueang Chiang Mai District) – A 15 minute drive from the Old Town. Admission costs $6. The park area is very large. You can take the free open electric bus and get off anywhere and then take another one to go further. During the ride, an audio tour in English will be played. The park has several interesting themed areas: a greenhouse with orchids, a rose garden, a pavilion with tropical plants, and a lake with lotuses.

Queen Sirikit Botanic Garden (100 Moo 9, Mae Raem) – A beautiful botanic garden with a large area, it is better to move around on your own transport. Here you can stroll through the alley of bananas and a collection of more than 200 varieties of banana trees, look in greenhouses rare plants, see the garden of ferns, walk on a high metal bridge over the jungle, visit the museum of natural history and do an easy trekking on the trail along the waterfall. It is better to come here for the whole day to visit several areas leisurely. Admission costs $3.

Be sure to visit the sunset viewpoint overlooking the mountains – Doi Pui. On the way you can stop at the famous temple Wat Phrathat Doi Suthep or a quiet non-tourist temple in the middle of nature Wat Pha Lat.

In Mon Jam you can walk, stop at the strawberry or tangerine plantations, take beautiful pictures in the fields of flowers and the background of the mountains. The option to check into a glamping and stay overnight in a tent will ask $20-40. It is best to look for lodging locally, but on weekends during tourist season everything can be busy. Come on weekdays or book your lodging through Facebook (there are options on Booking too, but very few).

The highest point of Thailand is Doi Inthanon . The drive to the national park of the same name is 1.5 hours. Entrance to the area is $ 9 per person, $ 1 per car and another $ 1 per person will take to enter the viewpoint with the pagodas. There are several beautiful waterfalls to admire, especially Mae Ya, Watchirathan and Siriphum. It is also worthwhile to walk the trail Kew Mae Pan, but you can walk it only with a guide (it costs $ 6 per group). The trail winds through a fabulous rainforest and runs along the side of a mountain, which offers stunning views. A leisurely walk back and forth takes 1.5-2 hours. The main point of visit here is the viewpoint with the pagodas of the King and Queen.

San Kampaeng Hot Springs – park with hot springs, which is located 50 minutes from the Old Town. Here you can swim in a hot pool of blue water (bring your swimsuit), soak your feet and even boil eggs (bring sauce for them too). There's a cafe and massage parlor on site. Admission is $1.2, parking is $1.2, egg basket is $0.6-1.2, pool visit is $3.