Natural attractions in Thailand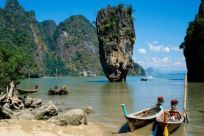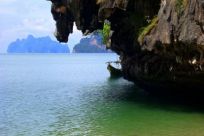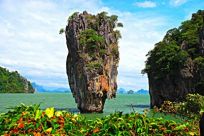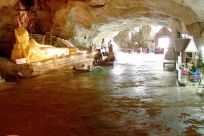 The Bay of a Hundred Islands is one of the main natural attractions in Thailand.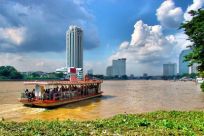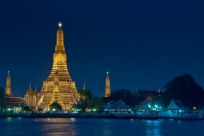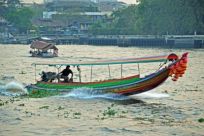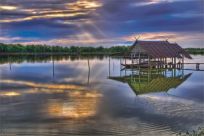 Chao Phraya River
Bangkok, like a precious necklace, is strung on the canvas of the Chao Phraya River, moving along which you can get the true spirit of the city.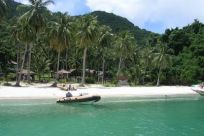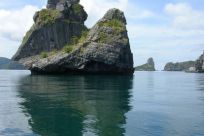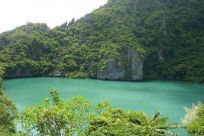 Ang Tong National Park
Koh Samui's main natural attraction.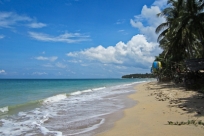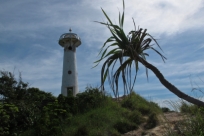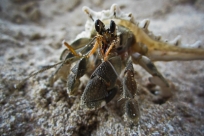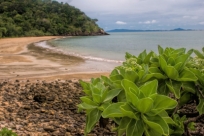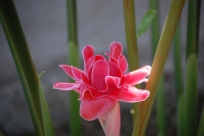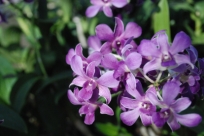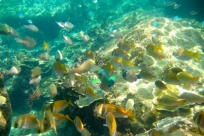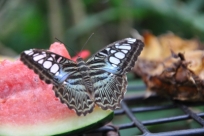 Lanta Islands
The picturesque islands of South Thailand for romantic getaways.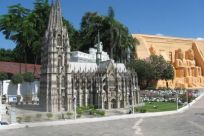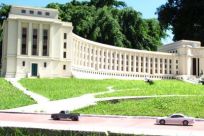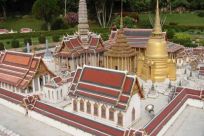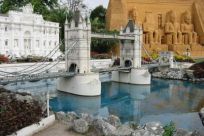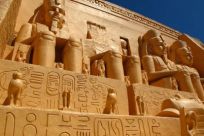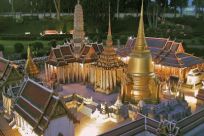 Mini Siam Park
The best architectural structures of the Earth of all eras and peoples are gathered in one of the most unusual parks in Thailand.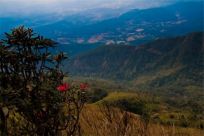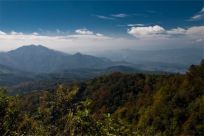 Doi Inthanon National Park
Thailand's highest natural wonder.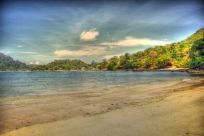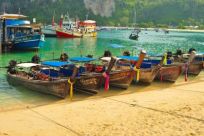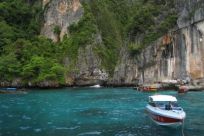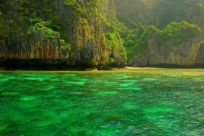 Phi Phi Islands
"Jewels of the Andaman Sea" is one of the most beautiful island ensembles in the world.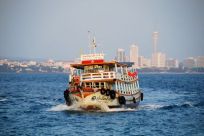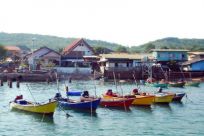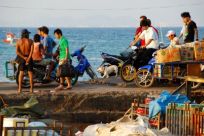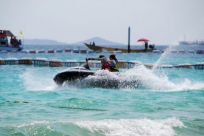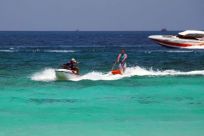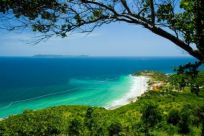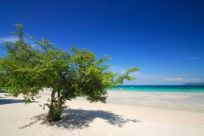 Coral Island Koh Larn
A carefree day on the beach, away from the hustle and bustle.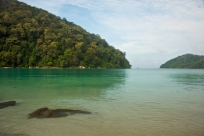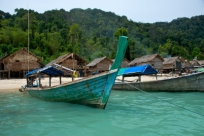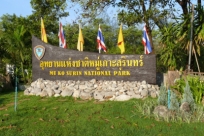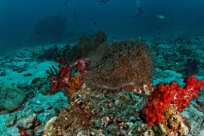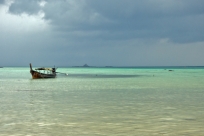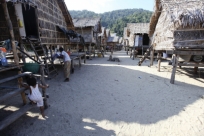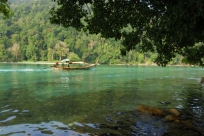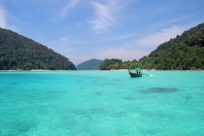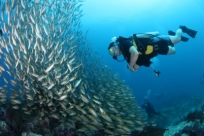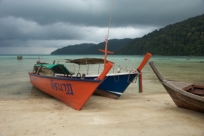 The Surin Islands and Moo Surin National Park
Underwater beauty of the Andaman Sea.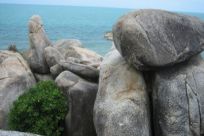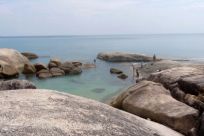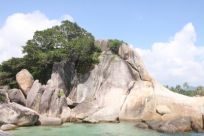 Grandma and Grandpa Rocks
Grandma and Grandpa, a romantic legend brought to life by nature in Thailand.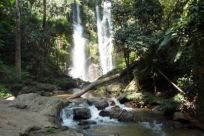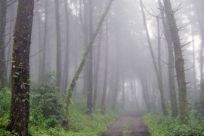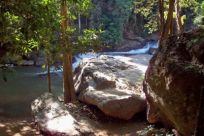 Doi Suthep Pui National Park
Mountains, waterfalls, palaces and shrines – Chiang Mai's beautiful nature park awaits its explorers.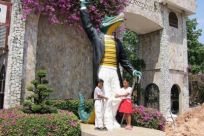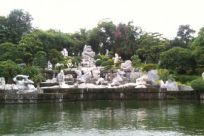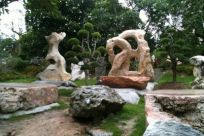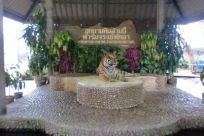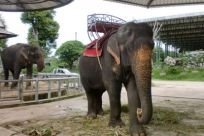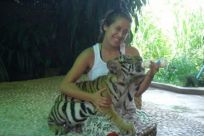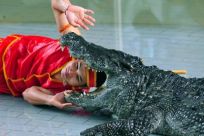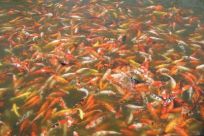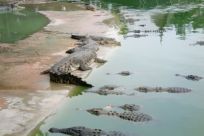 Crocodile Farm and Million Year Stone Park
A natural wonderland park that has become one of Pattaya's top tourist attractions.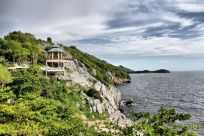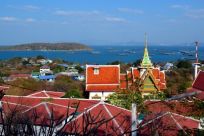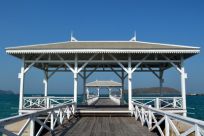 Ko Sichang Island
On the island you can visit Buddhist temples and see the golden Buddha statue, as well as the Mountain Spirit Cave. Tourists love swimming and sunbathing on local beaches, especially at Taam Pang.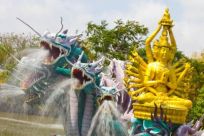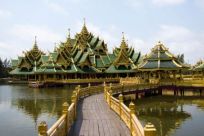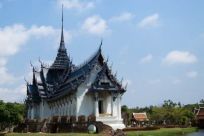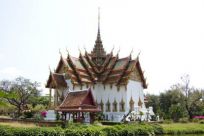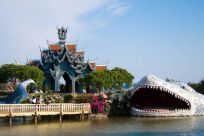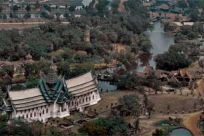 Ancient City Park.
All the attractions of Thailand in one park.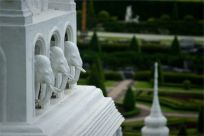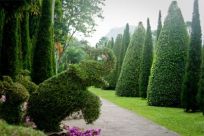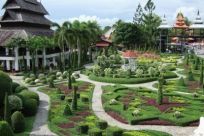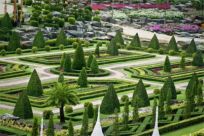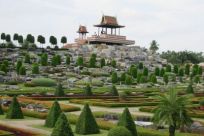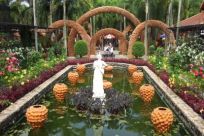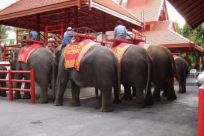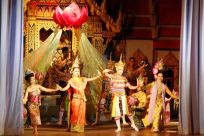 Nong Nooch Park.
The natural beauty of Thailand, is harmoniously complemented in this park by the skill of landscape artists.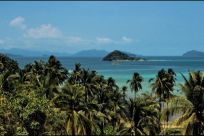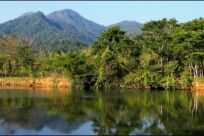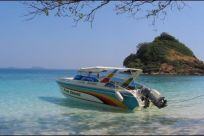 Mu Ko Chang National Park
A park that incorporates the main natural attractions of Ko Chang.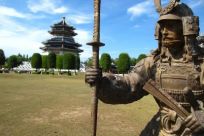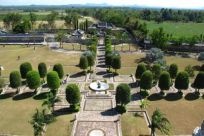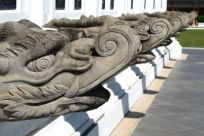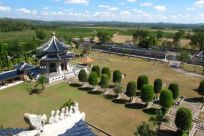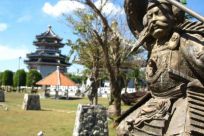 Three Kingdoms Park
One of Pattaya's best themed parks dedicated to the epic events of Chinese history.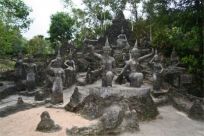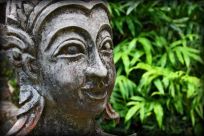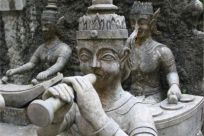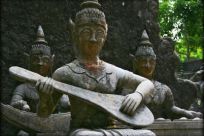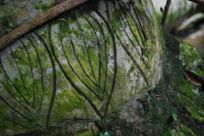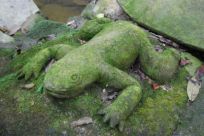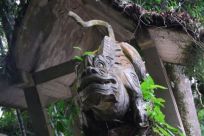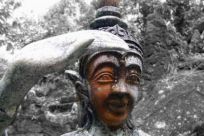 Magical Buddha Garden
A garden where the harmony of Thailand's nature is mysteriously intertwined with Buddhist lore to create a unique atmosphere of a living fairy tale.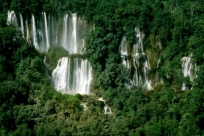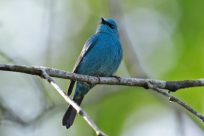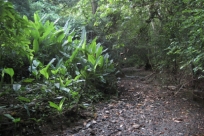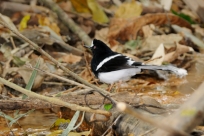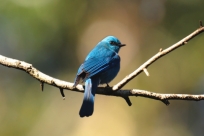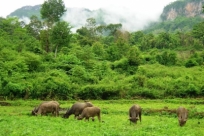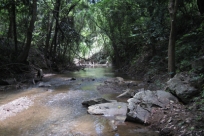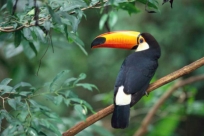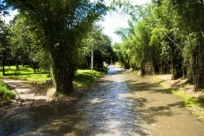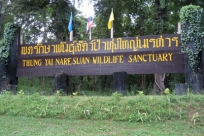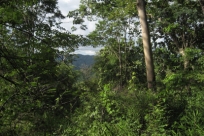 Thunggyay Naresuan Nature Reserve
The largest nature reserve in Southeast Asia, a unique habitat for animals and plants that have nearly disappeared from the planet.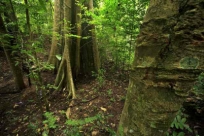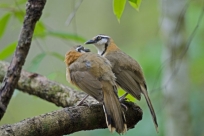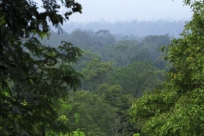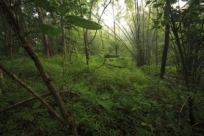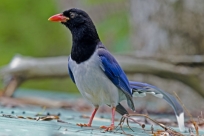 Huai Kha Kheung Nature Reserve
The largest wildlife area in Thailand, which is united by two interconnected national reserves.