Thailand or Vietnam – where to vacation?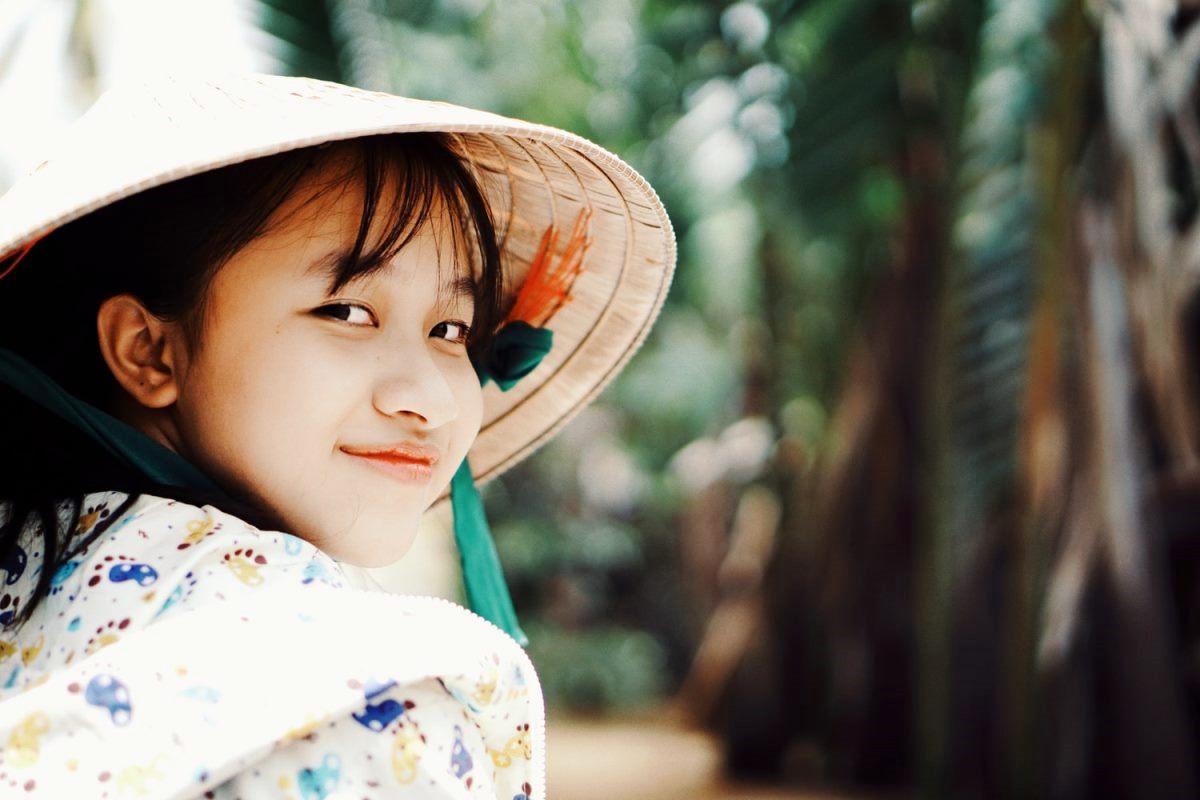 Comparing resorts in Vietnam and Thailand. We find out where to go for a vacation! Find out from our review where the best beaches and entertainment, where it's cheaper and more interesting.
Both countries are so damn good, and it's so hard to compare them – they're too different. We've vacationed in both Vietnam and Thailand three times each at different resorts. In this report we will talk about the pros and cons of both countries. Weigh everything up and decide where you'd rather go on vacation.
Content:
Flight and Visa
For those who go on short vacations, these criteria are the same: the flight takes 6-8 hours and a visa is not needed.
The only difference is for winterers. In terms of visas for long-term stays Vietnam is more convenient and clear – if you want to stay longer than 15 days, you should order a visa invitation online and get it at the airport, and you can extend it in the country. If you plan to live in Thailand for more than a month, the difficulties begin – visa-rans are no longer in vogue, and it is better to arrange a tourist visa in Moscow or a neighboring Asian country.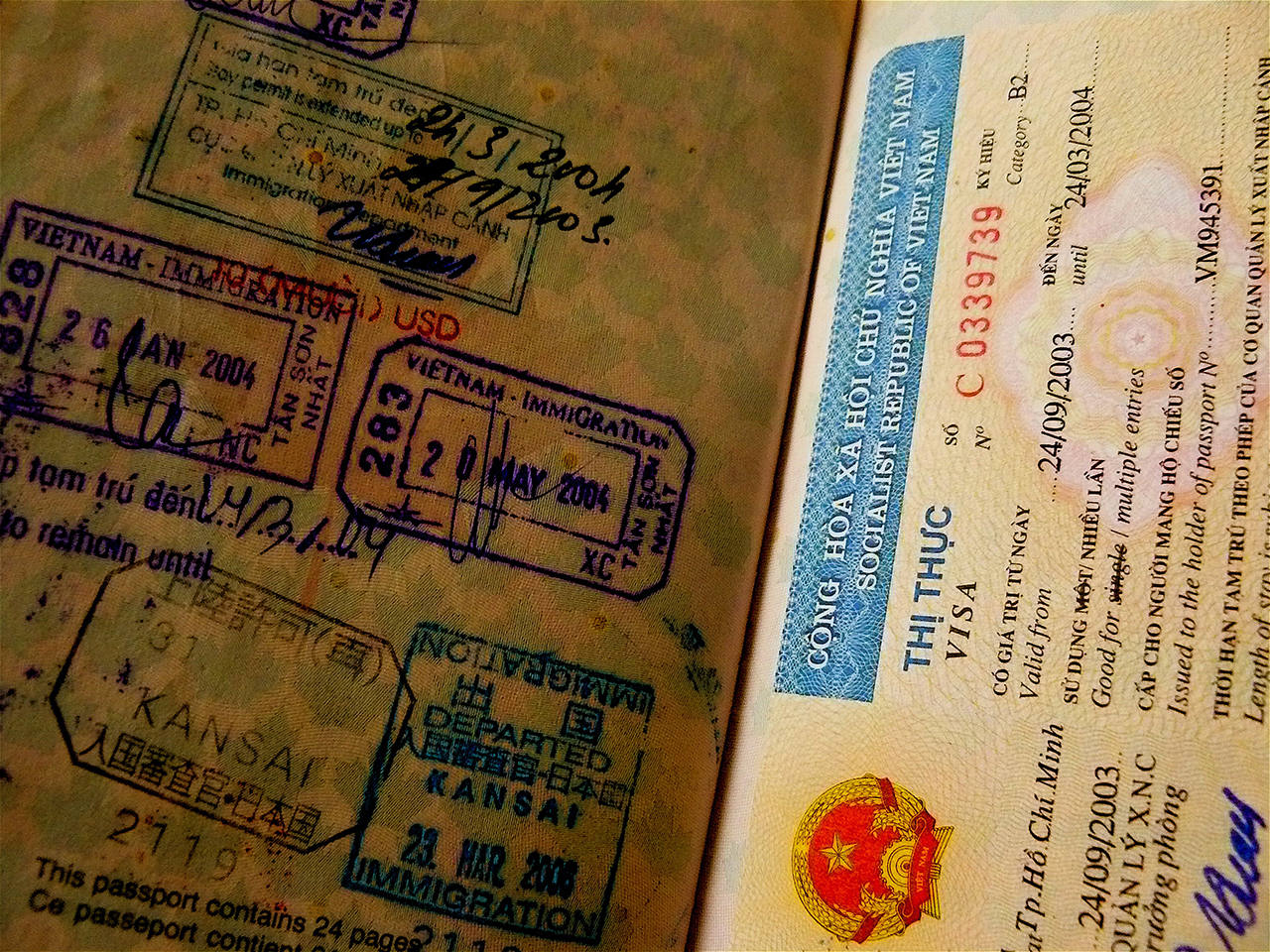 (Photo: peter-grevstad / flickr.com)
Where tours are cheaper
The cost of tours is about the same – a week's vacation for two from Moscow and in Thailand, and Vietnam, costs from 70 thousand rubles.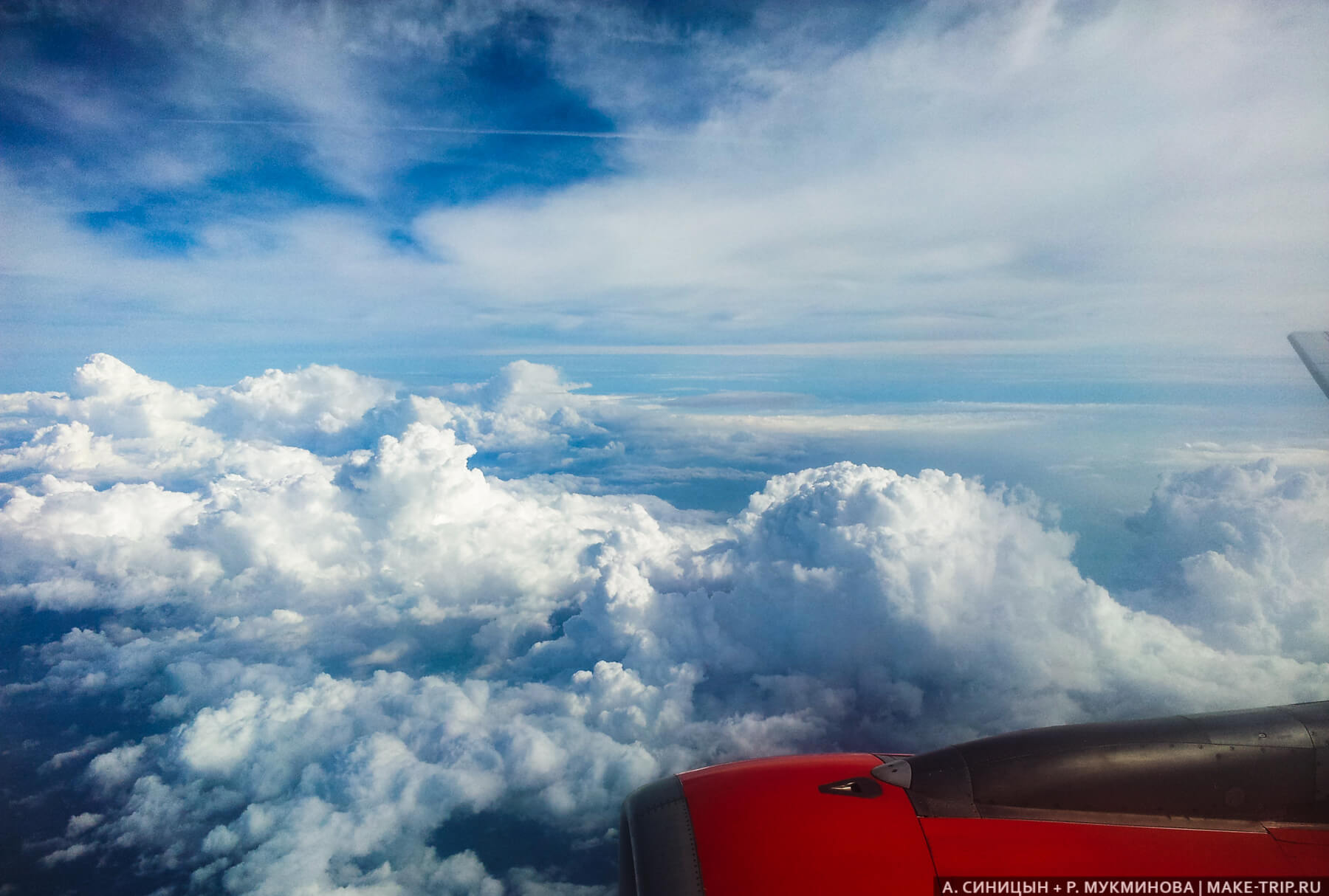 Flying within Southeast Asia on low-cost airlines is very cheap.
Where is cheaper – Vietnam or Thailand?
Lodging. Hotels in Vietnam are a little cheaper – for example, in the high season in Nha Trang is easy to find a place for $10 a day with good reviews (and sometimes cheaper if you look in advance). On Fukuoka in three-star hotels we lived for $25-40. On the other hand, renting in Thailand accommodation for a long time is more profitable – they do discounts.
Our resort Miana for $ 40 on Fukuoka. The Hill Resort – a good resort in Fukuoka for $ 40 a day.
Food. Eating in Vietnam is also a little cheaper. Food in the taverns and establishments for local cost about the same in both countries: rice with meat, noodles with meat, soups – within 100 rubles. In cafes for foreigners the price tag is doubled. Strongly knocked out only Phuket, where everything is more expensive.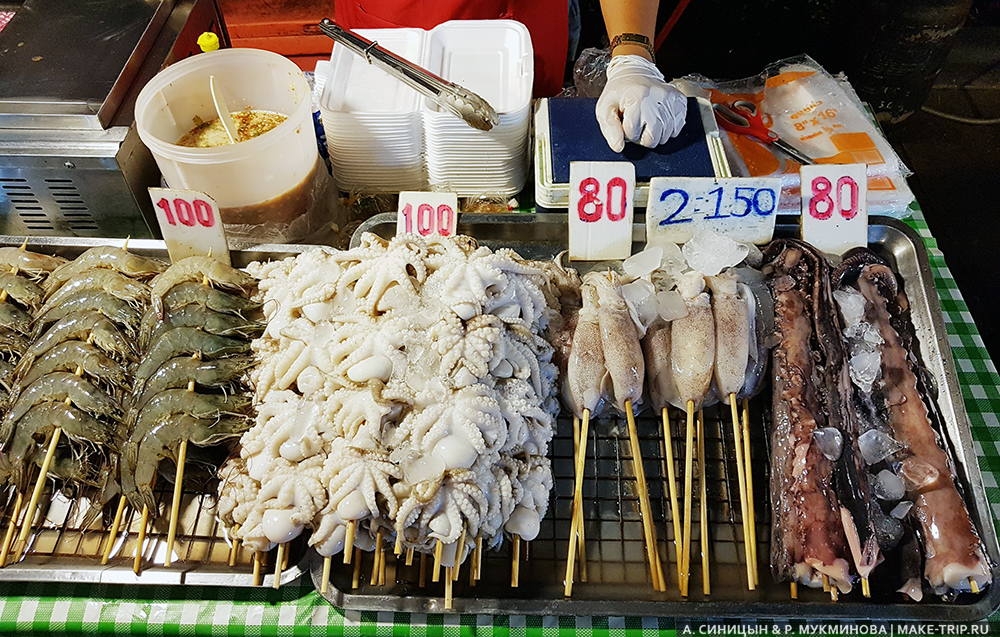 Inexpensive seafood at night market in Thailand.
Where are the best sea and beaches – in Vietnam or Thailand?
We give primacy to Thailand, the beaches in Vietnam are worse.
Thai beaches are more consistent with the image of the "paradise bounty beaches" than the Vietnamese.
In Thailand, the water is cleaner and there is almost no trash – the Vietnamese are worse for cleanliness.
The choice of resorts in Thailand is greater – the country is washed not only by the South China Sea, but also by the Andaman Sea.
Thailand has many islands for a secluded vacation.
The best beaches in Vietnam can be found on the island of Phu Quoc, but in Mui Ne beaches are not suitable for swimming – keep in mind! Beaches Nha Trang – the average.
Cleanest water and sand on the beach Kata Noi in Phuket. Amazingly clear water on Rush Vem beach in Phu Quoc, Vietnam. Beaches in Vietnam can also be like this – Bai Sao on Phu Quoc.
Where is the best climate
Where better to go to vacation in December, January, February, March and April – in Thailand or Vietnam? The weather in both countries in the winter and spring months is almost the same – hot, humid, no precipitation, the sea is calm.
Weather by Month : Weather by Month
In winter in Vietnam, you can vacation only in the south and in some resorts in the center of the country, and in Thailand – everywhere. In summer, however, the north and the center of Vietnam are good, while in Thailand it rains.
: December, January, February : December, January, February : March, April and May
Patong Beach in Phuket is usually crowded, but sometimes it's like this. The serenity and quiet of Rush Vem Beach on Phu Quoc Island in Vietnam.
Sightseeing, nature and culture
Nature is similar: waterfalls, mountains, islands, caves, rivers, jungles, animals, beaches – the tropics are the tropics. But the culture and attractions are very different. In Vietnam, there is a lot of colonial architecture, but few ancient sites – mostly natural. And Thailand is full of ancient architecture and beautiful temples.
In my opinion, lovers of sights and authenticity seekers rest better in Vietnam – resort Thailand loses significantly in color, it lacks contrasts. However, in Northern Thailand you can still find authenticity and flavor – for example in Chiang Mai.
A temple with a large golden Buddha in Bangkok. Authentic old town in Hoi An with cute cafes, museums and stores. Desert in the middle of the humid tropics – it happens! White dunes in Mui Ne in Vietnam.
Entertainment and Excursions
Excursions in both countries are well developed, there are attractions and beach infrastructure. But as for adult entertainment in Thailand is advanced: popular resorts replete with bars, nightclubs, discos and karaoke with available girls. In Vietnam, everything is decent, and the eye is not confused sweet-voiced girls in frank attire, luring into the next club.
The women and the Europeans are irresistibly attracted to each other. The bars on Bangla Road are the center of Patong's nightlife. Popular five-minute entertainment in Phuket.
National cuisine
Vietnam wins here without talking! The advantage of Vietnamese cuisine for the unprepared European stomach – you can adjust the spice of his dish (with rare exceptions). And in Thailand the dishes are often too spicy or spicy, even if they are not spicy.
What to choose for gastronomic tourism – Thailand or Vietnam? Vietnamese cuisine has more exotic dishes, from frogs, crocodile and fried insects to snake hearts, dog meat and balut. However, Thai cuisine is also good for the foodie – many even consider it the best in the world.
Rice with seafood in pineapple – delicious and not at all spicy. If you don't know the translation of Vietnamese names of the dishes, you won't always guess what's on the plate. I assume that the photo is Bún ốc – soup with vermicelli, half meat and snails (but it's not certain).
Language barrier.
Thais in the tourism industry speak excellent English, but Vietnamese do not. But some Vietnamese are good at Russian, and generally quickly learn it. In Nha Trang and Mui Ne, there are often menus and signs in Russian, there are Russian speaking guides.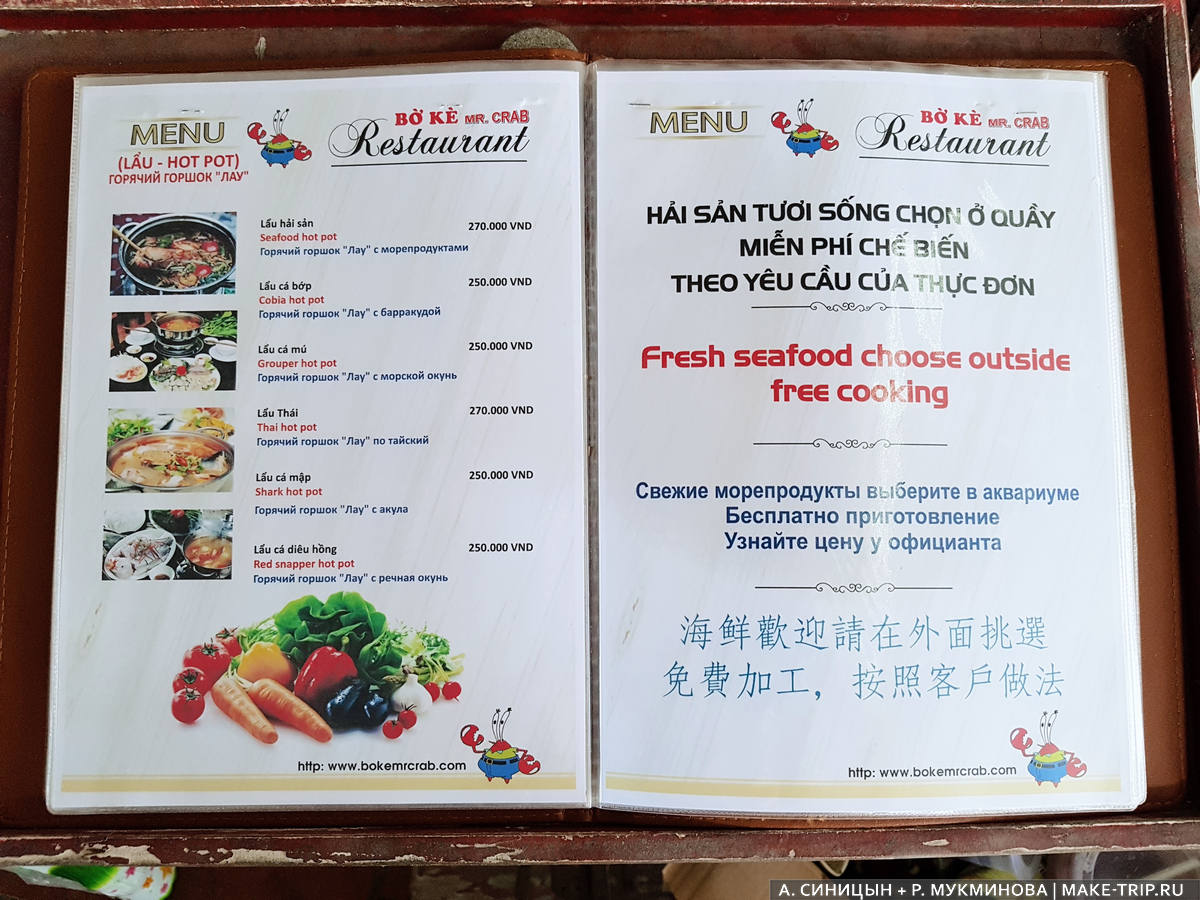 On menus in Russian there are funny translations.
Where is safer
In general, both countries are safe, but it is worth including at least a minimum of vigilance. Do not leave valuables on the beach unattended, as well as in a dubious hotel without reviews. Do not keep bags on your shoulder on the side of the road – hooligans on a bike can rip it off.
Thailand has better medicine, but it is expensive. We advise to take out good insurance.
Vietnam is less prone to destructive natural phenomena than Thailand. There are no tsunamis, although sometimes typhoons with floods come during the rainy season. To avoid them, vacation in the high season.
Observe the basic safety rules on holidays in Vietnam and Thailand: do not swim if the red flag is posted, do not ride a bike in the rain (in mountainous areas), apply repellent and do not forget about the headgear.
A dangerous inhabitant of the seas is the Portuguese shipwreck. (Photo: designwallah / flickr.com / CC BY-NC-ND 2.0)
Locals.
In both Thailand and Vietnam, the locals are friendly. Except that the tourism industry spoils people, and many do not mind profiting from the tourist. As elsewhere, they can cheat and overcharge.
I like the Vietnamese more, they are closer and more understandable to us, their culture has no tradition of "keeping a face" and insincere smiles, like the Thais. It's quite simple: if a Vietnamese is not happy or concerned about something he frowns. If he is in a good mood, he smiles.
It is indicative that all the time I have been in Thailand, I have never gone beyond the famous smiles. But in Vietnam, we were treated to many meals, we were invited into the company, we talked easily. Almost everyone didn't mind being photographed!
The boys in An Hoi town in Vietnam attacked us. A merry company on Bai Khem beach in Vietnam invited us to join a picnic. An embarrassed coconut seller in Phuket.
So where to vacation better – in Thailand or Vietnam?
Both countries are visa-free, for a long term it is easier to stay in Vietnam.
Prices for tours in Vietnam and Thailand are about the same. Good and cheap hotels are easier to find in Vietnam. Food in Vietnam is also cheaper.
In winter the weather allows to have a rest both in Thailand and in Vietnam. In summer in Thailand, the rainy season and high humidity, the rest in Vietnam will be more comfortable.
The beaches in Thailand are much better.
Sightseeing is a lot in both countries, but in Vietnam more authentic.
The infrastructure and the sphere of entertainment is somewhat better developed in Thailand.
The cuisine of both countries is interesting and unusual, but a greater variety of national dishes you will find in Vietnam. Keep in mind that in Thailand, it is easier to get to the fiery spicy unexpectedly.
At the resorts of Vietnam is better spoken in Russian, in Thai – in English.
Both countries are quite safe.
Objectively, Thailand suits the average tourist more than Vietnam: tourist infrastructure is better, the sea and the beaches are cleaner, a wider choice of tours, cheaper, the Thais are smiling and serene – all this adds up to a beautiful picture. Plus the country looks more prestigious in the eyes of compatriots – there will be something to boast about in conversations and Instagram.
However, subjectively, Vietnam is better: the nature is more beautiful and diverse, contrasts and color in the culture are preserved, there are not so many tourists, it is cheap, beach holidays are also not bad – especially on Fukuoka. The food is more familiar to the European, but also enough exotic dishes.
Contrasts in Vietnam – Fairy Creek in Mui Ne. Sunset on Rush Vem beach in Phu Quoc. Picturesque floating village on Phu Quoc with sea restaurants.
Where to vacation: Thailand or Vietnam
Many travelers going to Asia for the first time, can not choose where to go – in Thailand or Vietnam. It seems that there, and there is "sun, air and water", a lot of resorts and prices for tours are also almost the same.
The authors of the site have lived for a long time in both of these countries and will now tell in detail the pros and cons. We will go over all points, starting with a comparison of resorts and ending with the quality of Internet connections. Then you can decide for yourself where is better – in Vietnam or Thailand, and where in the first place you would like to go.
By the way, I take this opportunity to invite you to our website on Asia and other countries, including Vietnam: byvali.ru.
Climate and weather
During the winter months, the central and northern parts of Vietnam are cooler than in Thailand. And it feels less humid. But in general both are tropical – hot and humid. The high tourist season is in December-March. If you can not stand the heat, it's better to go to Nha Trang, or even better – in Danang and Hoi An (which, incidentally, also has a sea, what many are silent for some reason).
Read also:
People, mentality
The Vietnamese are much closer and more understandable to us, which, however, does not make them more attractive. They are more severe and austere, do not smile "in vain" like the Thais, you can understand what to expect from them. The bus driver can yell at the passengers and the mother can yell at her child. If they like you they will smile and treat you nicely, if you do not arouse sympathy, the Vietnamese will not hold a friendly mask and will not make jokes in front of you, but will just send you to the third floor. There is no such thing as "losing face" here, that is why in the country you say everything as it is, everything sincerely and from your heart. No ostentatious cordiality.
In this respect Thailand is different from Vietnam. If you have even a little money, they will fawn on you and make you feel welcome. Behind their world-famous smiles it is often unclear what is hiding. It is much easier to understand a Vietnamese than a Thai. Thailand has never been under the colonial patronage of the West, and the European culture and mentality has never influenced the Thais. Therefore it is a completely different world, alien and incomprehensible to us, though not without its attractiveness. To look good, "not to lose face" – is a cornerstone of Thai culture. Emotions are often hidden, no shouting in public, all in good order. It is true that sometimes some of them get a little crazy and accumulated anger under the mask-smile turns them into some inadequate lunatics.
As for the girls, the Thais are more attractive in spirit, more caring, friendly and affectionate. Vietnamese girls are more stern and cold, and girls of uncomplicated behavior are very mercenary and do not even try to hide it like the Thais. As to the appearance, the Thais are more petite, thin and flat-chested, while the Vietnamese girls look more voluminous where they need to be.
But naturally, as in any country, there are good people and bad people in Thailand and Vietnam.
If you're just going on vacation for 2 weeks, you don't need a visa. You can stay in Thailand without a visa for 30 days and in Vietnam for 15 days.
If you come to "winter", then you need a visa. Recently, Vietnam is better in this regard than Thailand. In Vietnam you can get a visa for 3 months and then, without leaving the country, extend it for a total of 6 months. And on the island of Phu Quoc you can live as long as you want without a visa.
In the past you could stay in Thailand for several years, just traveling every month for Visa Run. But now this has been abolished, and visas are not issued to everyone (if you often go to the country, it is real to get a waiver), and the money they come out more expensive, because after 60 days they must be renewed for 1900 baht, and in another month will have to leave the country. Six-month multi-visa is even more expensive.
Internet and Mobile Communications
Strangely enough, but in this regard, socialist and poor Vietnam is better than Thailand. Wireless Internet is everywhere, even in the most run-down hostel. And it is fast and without brakes. In Thailand it may not be everywhere and is often slow. And if you "unfortunate" to settle in a condominium, it may not be at all.
Cellular phones are equally well developed, mobile operators offer comparable rates with included outgoing calls minutes and packets of Internet.
If you want to save money, you can buy a SIM card in advance for Klook: for Thailand, for Vietnam.
If you plan to visit several countries, it makes sense to have a travel sim-card, for example, from Euroroaming.
Beaches
In Thailand the choice of beaches is several times greater. And you can find both civilized with a well-developed infrastructure, and almost wild.
Resorts: "civilized rest.
By civilized resorts are meant those where there is a developed infrastructure with hotels, restaurants and entertainment, that is not a wild holiday in a bungalow on the coast. Mostly these are urban resorts. In Thailand, this is primarily Pattaya, Phuket, Hua Hin and the main beaches on Samui. In Vietnam – Nha Trang and Phan Thiet (Mui Ne).
Here practically in every way better Vietnam than Thailand: fewer people, signs everywhere in Russian, cheaper food and hotels, fewer buildings, better environment, more greenery. Nha Trang is much more beautiful than Pattaya, the sea is cleaner, the coast is wider, there are fewer people. The only thing more developed in Thailand is nightlife with discos and affordable girls. Although in recent years there are positive changes in Pattaya: they made the embankment, expanded the central beach, cleaned the streets better.
Resorts: "bounty".
Here it is exactly the opposite. Despite the fact that Vietnam is a less touristy country, there are fewer opportunities to catch a "bounty", that is, to live by the sea in bungalows, without cars, in the clean air. In fact, only the island of Phu Quoc offers such opportunities, and there are only a few dozen hotels, where individual houses right on the beach. And on the island of Con Dao and Catba such privacy is very expensive.
But in Thailand the eyes are confused by the abundance of islands. There are semi-civilized with stores, markets, bars and massage (Ko Chang, Pangan, Ko Tao, Phi Phi, Ko Lanta), and there are almost wild, where there is nothing of the above, except a couple of restaurants and massage the hotel (Samet, Ko Kud, Ko Mak, Ko Wai and a dozen lesser known, like Ko Yao).
In general, Thailand is better than Vietnam in terms of "bounty".
The Underwater World
Diving and snorkeling is much better in Thailand, more dive sites, more wildlife. Especially popular are Ko Tao, Phi Phi, Similan and Surin Islands.