Top 25 Absolutely Stunning Photographs of Iceland
Most people think that Iceland is just a cold, little country somewhere up north near the Arctic Circle, which is partly true. Iceland is indeed a cold country with a subpolar oceanic climate. It has a population of only about 325,000 people and is located near the Arctic Circle, but if you think Iceland has nothing but cold and ice, you'd be wrong. Thanks to a completely unique landscape that includes all kinds and sometimes almost incredible natural beauty, this isolated country has become one of the world's most popular destinations for photographers, adventurers and travelers in search of a unique experience. Check out these twenty-five absolutely stunning photos of Iceland and see why so many people want to visit this beautiful country.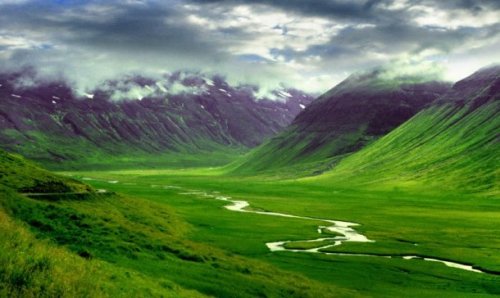 25. Iceland covers over 100,000 square kilometers, yet it is home to only about 325,000 people. With a population density of only 3.1 people per square kilometer, it is the most sparsely populated country in Europe. However, it is the lack of crowds that allows you to enjoy its incredible views.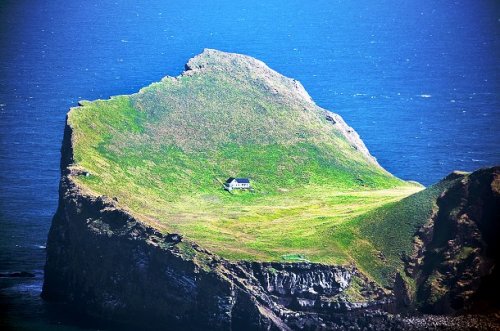 24. And if you come across a village while wandering the Icelandic countryside, it can look as amazing as this secluded picturesque house built in the middle of a green cliff.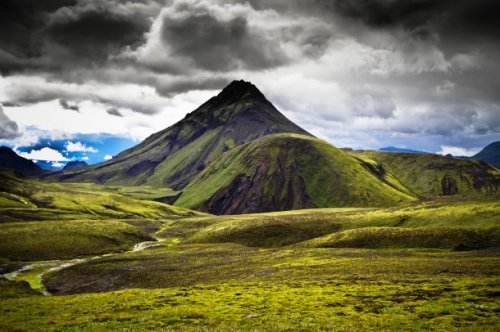 23. Most people are unaware of the fact that, geologically speaking, Iceland is a relatively young country. It is believed to have formed only 16 to 18 million years ago.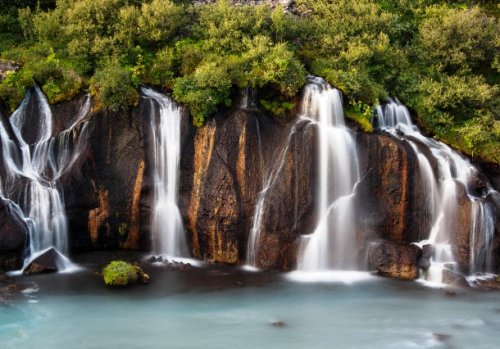 22. Waterfalls are some of the most legendary features of Iceland. Hraunfossar, a series of waterfalls formed by streams running from a plateau of frozen lava about 900 meters away, is a very popular spot for photographers.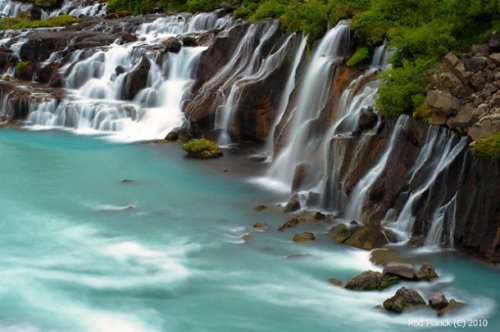 21. The waterfalls flow into the Hvítá River (Hvítá) from ledges of less porous rock in the lava. Hvítau means "White River" in Icelandic.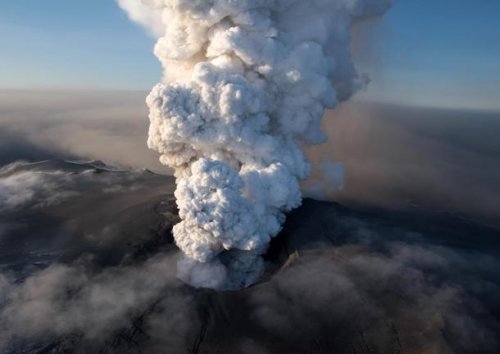 20. Volcanoes are another legendary part of Iceland. This volcano is part of Eyjafjallajokull, a small ice cap located in the southern part of Iceland. The volcano has erupted relatively frequently since the last ice age. The last eruption occurred in 2010, resulting in the closure of airspace over many parts of Europe.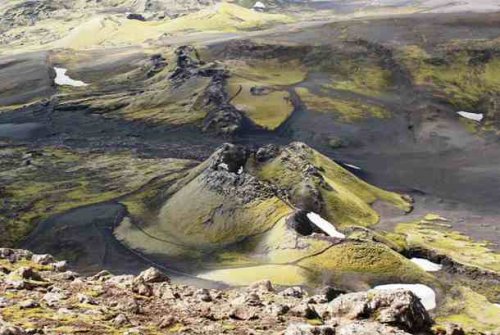 19. The Laki volcano, located near a small village called Kirkjubaejarklaustur in southern Iceland, has not caused any recent problems. Nevertheless, in 1783 a volcanic eruption caused widespread devastation throughout Europe, caused famine in Egypt, and interrupted the monsoon cycle in North Africa and India.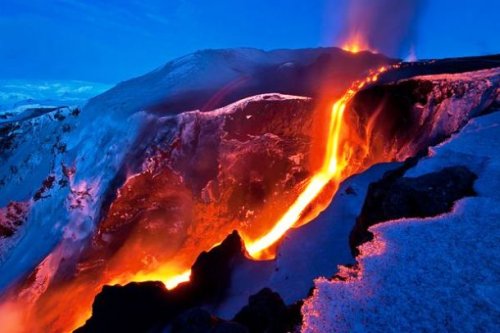 18. In total, there are hundreds of volcanoes in Iceland and about 30 volcanic systems are still active. The eruptions are sometimes accompanied by these lava cascades, which create truly spectacular scenery.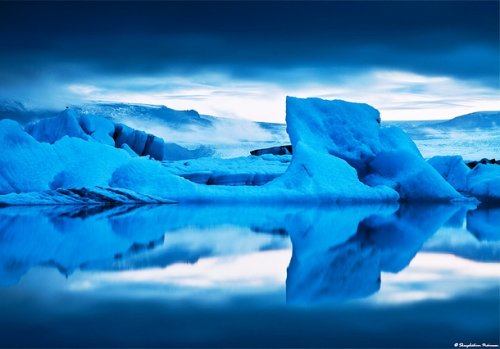 17. Another dominant feature of the country are icebergs and glaciers. They can be found at Jokulsarlon, a large glacial lake in southeastern Iceland. At more than 248 meters deep, it is the deepest lake in the country.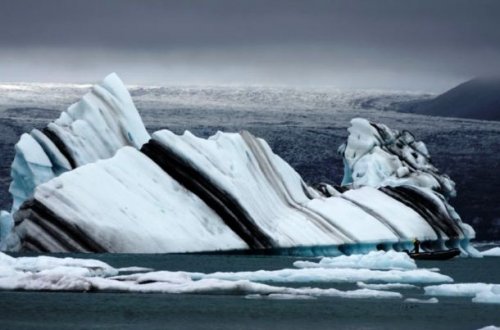 16. The lake is also home to those strange black-striped icebergs that attract photographers from all over the world.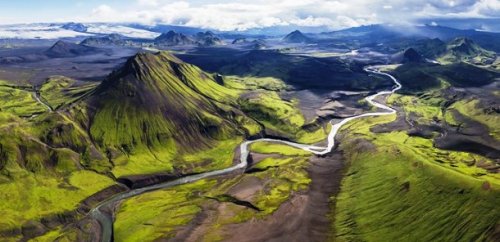 15. There are 3 national parks and several nature reserves in Iceland. Fjallabak Nature Reserve, established in 1979, offers its visitors an amazing mountainous landscape formed by volcanoes and geothermal activity, covered in lava, sand, rivers and lakes. The reserve, covering approximately 47,000 hectares, boasts more than 150 species of flowering plants.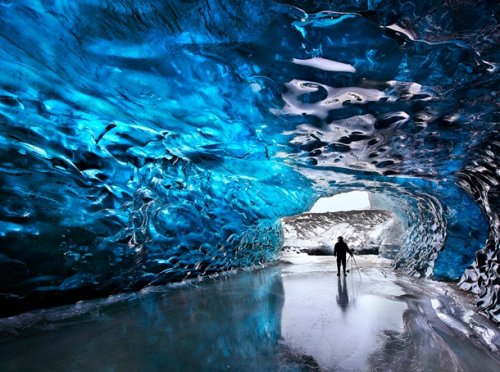 14. Vatnajökull National Park, covering an area of 14200 square kilometers, is the second largest national park in Europe. It also includes Skaftafell, a protected area famous for its striking ice caves.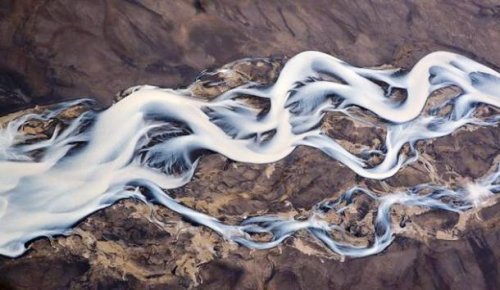 13. Yes, even this photo is real and was taken in Iceland. What may seem like an abstract painting is actually a bird's eye view of a volcanic river. There are many such amazing rivers in Iceland that run through glacial fields and volcanic ash.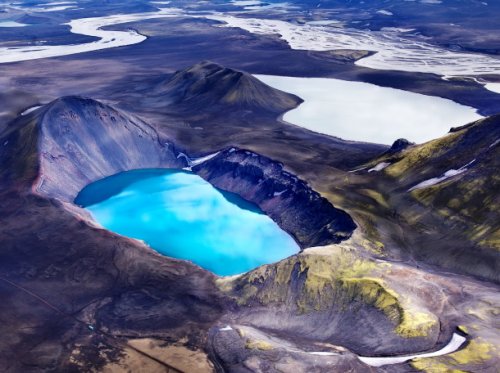 12. what could be more beautiful than a volcanic river? Volcanic Lake. Many volcanoes in Iceland, especially in the western volcanic zone, have formed crystal clear lakes in their craters.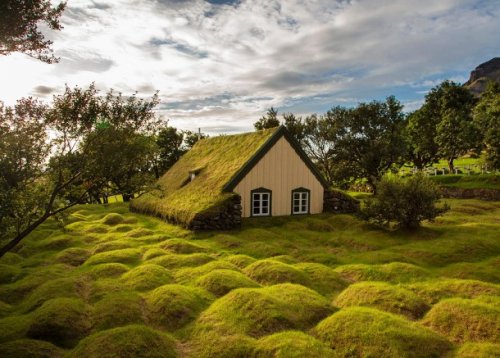 11. After spending some time among the nature of Iceland, you just get used to the fact that almost everything around you is incredibly beautiful. Then, when you see a church like this one, you will no longer be surprised. The Hofskirkja Turf Church, built in 1884, is one of only six turf-covered churches still standing in the country.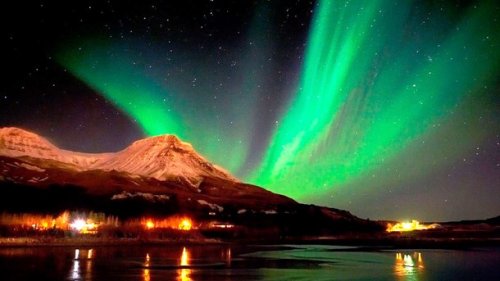 10. Due to its unique location near the Arctic Circle, Iceland offers its visitors another striking miracle – the Northern Lights. Among the most spectacular natural phenomena on Earth the Northern Lights can be observed from mid-September to mid-April.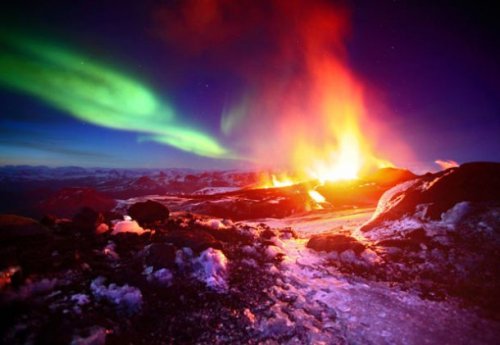 9. Volcano eruption with rare red northern lights in the background is an amazing combination that you can see only in Iceland.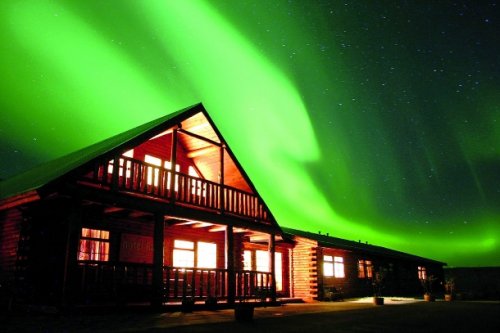 8. The Rangá Hotel, located in the countryside in the south of Iceland, is known for providing the perfect setting to watch the spectacle. The lack of air and light pollution in this area makes for the best way to enjoy this beautiful phenomenon.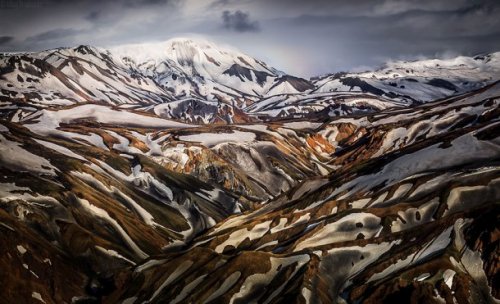 7. Iceland is also home to a large number of fantastic mountain ranges that would occupy any traveler for a lifetime. Covered with ice caps and icebergs, the ridges look like something from another planet.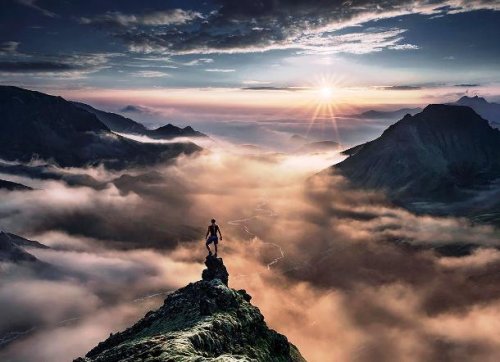 6. The Thorsmork Moutain Ridge, located in the south of Iceland between the Tindfjallajökull and Eyjafjallajökull glaciers, is often considered the most popular hiking area in the country. Torsmörk, which can be reached every day from the capital Reykjavík and other cities, always offers incomparable scenery.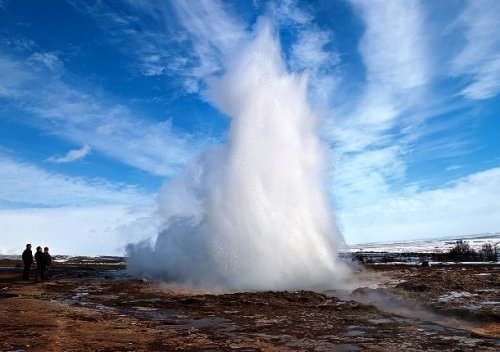 5. Some people say that Iceland and New Zealand have quite a lot in common, because both countries have geysers and hot springs, which are among the greatest natural features of these two countries. Iceland has many geysers, including the famous Geysir and Strokkur. Strokkur, located in a geothermal area in the southwestern part of the country, erupts every 4 to 8 minutes, usually reaching 15 to 20 meters in height, sometimes even 40 meters.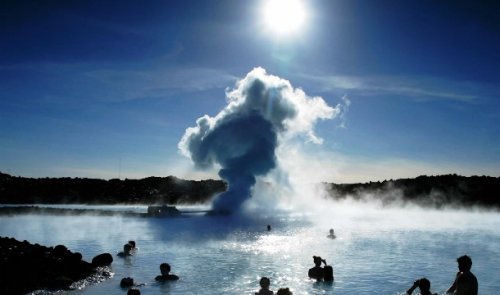 4 However, hot springs in Iceland differ from hot springs in New Zealand with low ambient temperatures and close proximity to ice and snow. Tourists in the picture are bathing in the famous Blue Lagoon Hot Springs near Reykjavik.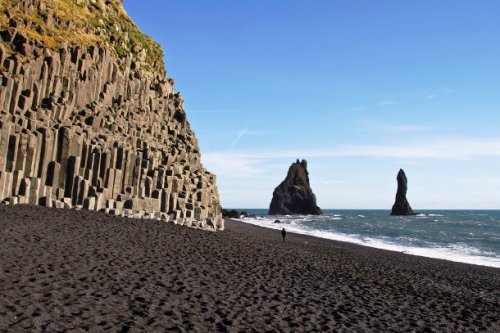 3. Ironically, Iceland also boasts beautiful beaches. These are not the type of beaches you are probably used to, but they are definitely worth a visit. Reynisfjara Beach, near the village of Vik on the south coast of Iceland, with its typical black basalt sand and mesmerizing rock formations, is one of the most popular.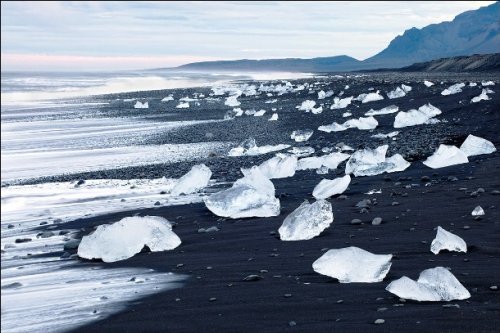 2 However, since ice is such a distinctive feature of Iceland, you can also visit these beautiful beaches with bits of ice scattered around.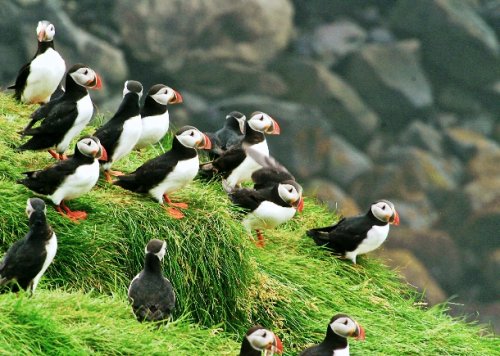 1. Iceland's unspoiled and breathtaking nature is home to numerous species of animals. The local wildlife is particularly rich in seabirds and marine mammals. For example, the coastal cliffs are ideal nesting grounds for the large population of the Atlantic deadheader.