Culinary cabin cruise in Croatia
Croatia boasts well-preserved nature and a rich cultural history. The country is surrounded by the waters of the Adriatic Sea and dotted with hundreds of small islands. Set sail in one of the world's most stunning sailing areas and discover the delights of Croatia's natural landscape and culinary traditions. Enjoy the best local wines, whose reputation grows each year. In 2018, Croatia won 10 gold medals at the Decanter World Wine Awards (DWWA). To make the most of the Croatian sun, we recommend cruises from May through October.

Lagoon 400 was designed for cruises. Stylish and elegant as well as safe, it has everything you need for a pleasant and comfortable cruise. A large dining room and a well-equipped kitchen overlooking the cabin. This catamaran is perfect for a shared vacation aboard.
| | |
| --- | --- |
| Model: | Lagoon 400 |
| Type: | Catamaran |
| Number of cabins: | 4 |
| Passenger capacity: | 8 |
| Crew members: | 2 |
| At your disposal: | Wi-Fi Sheets and towels Snorkeling equipment |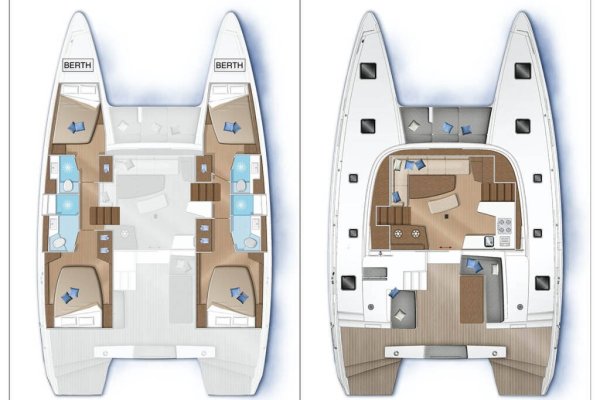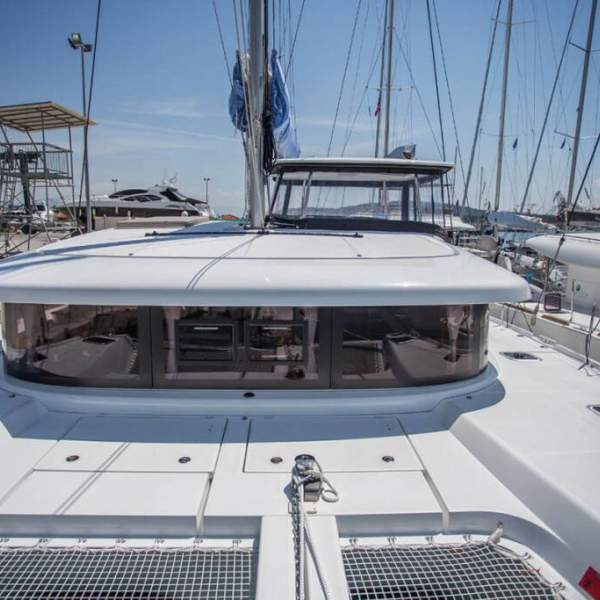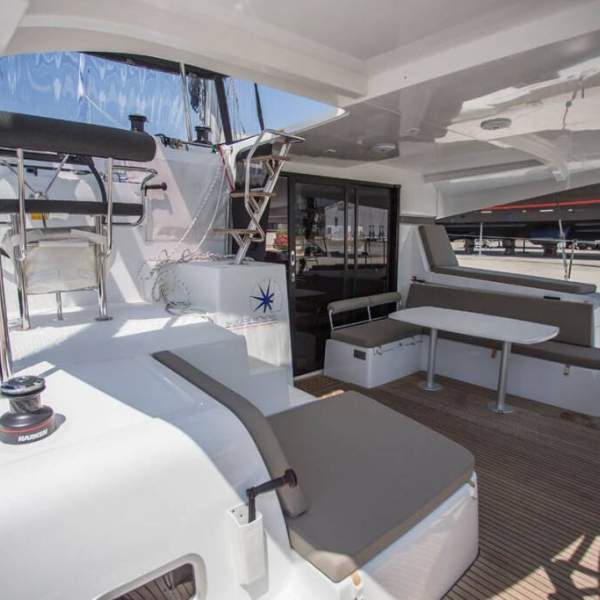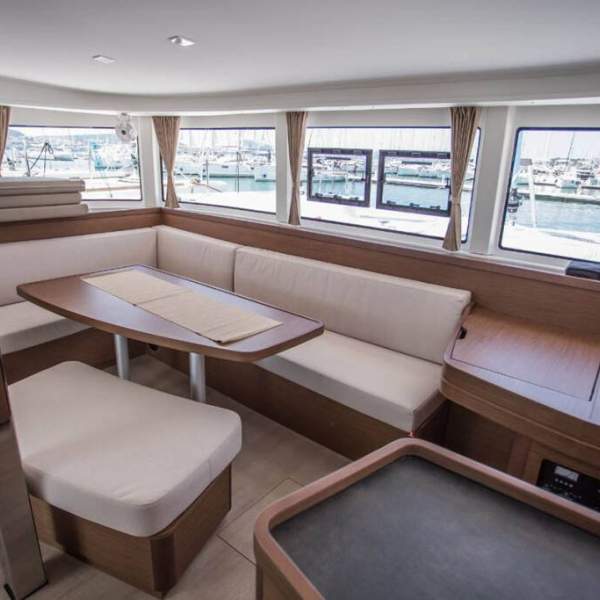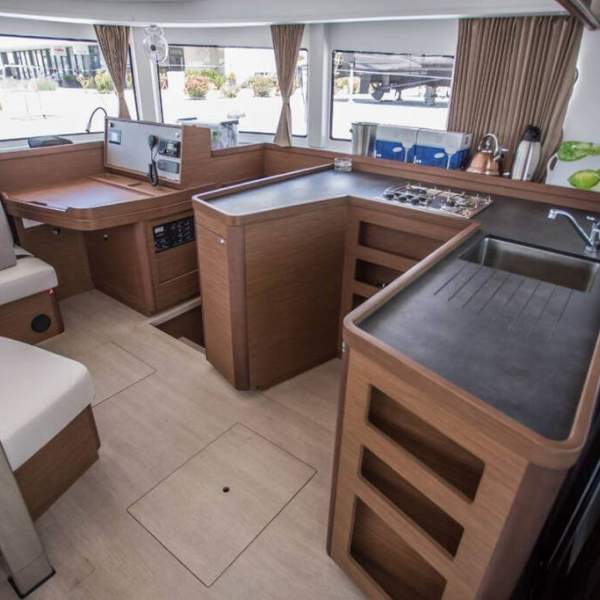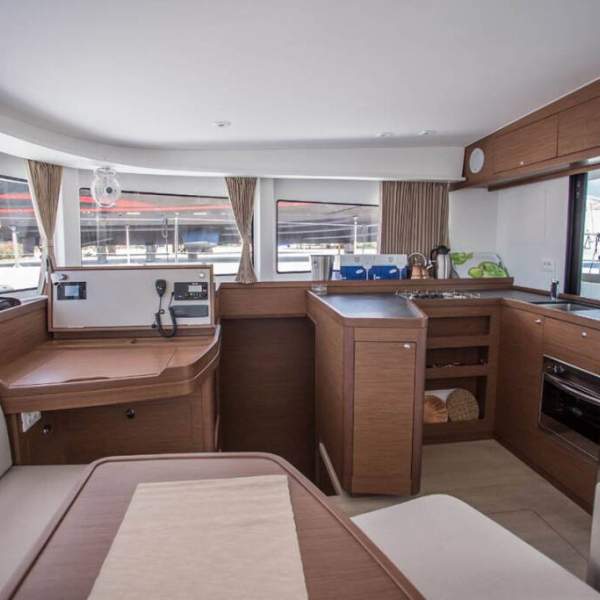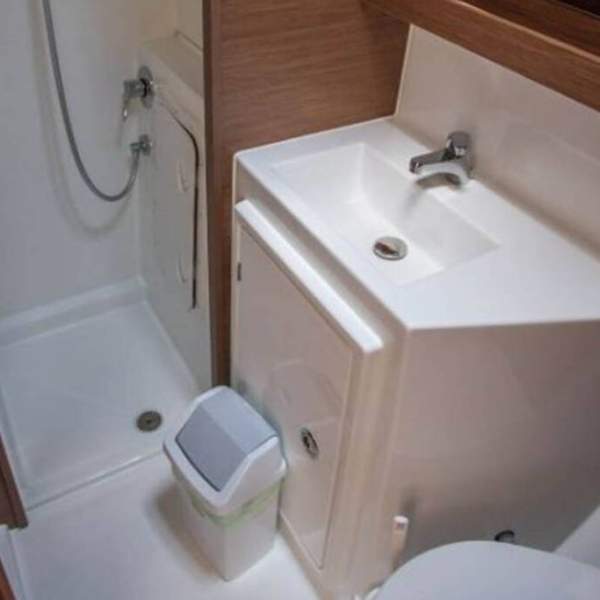 Your cabin

The Lagoon 400 can accommodate up to 8 people in 4 cabins, each with comfortable double beds, a restroom and storage space.
Itinerary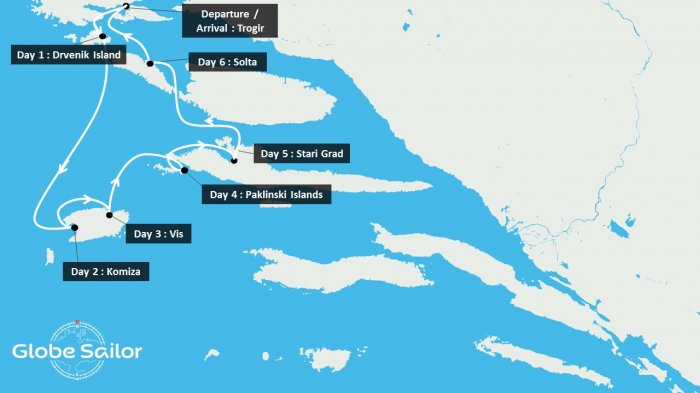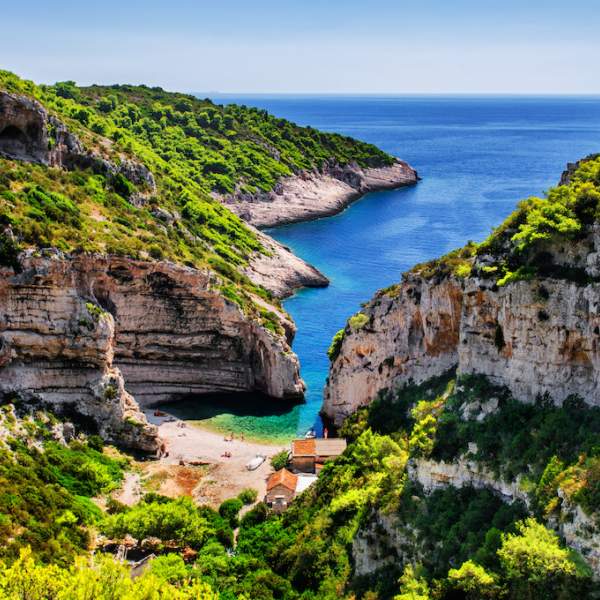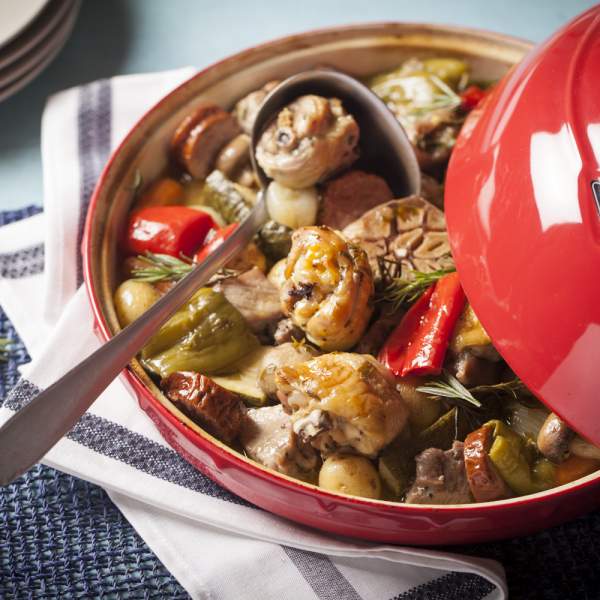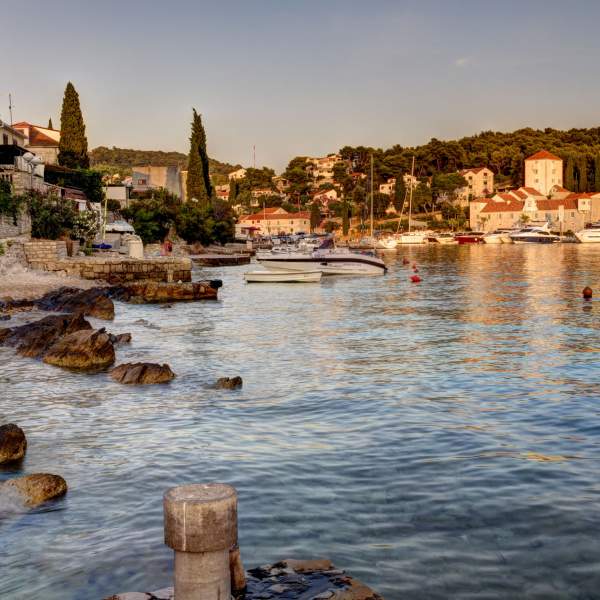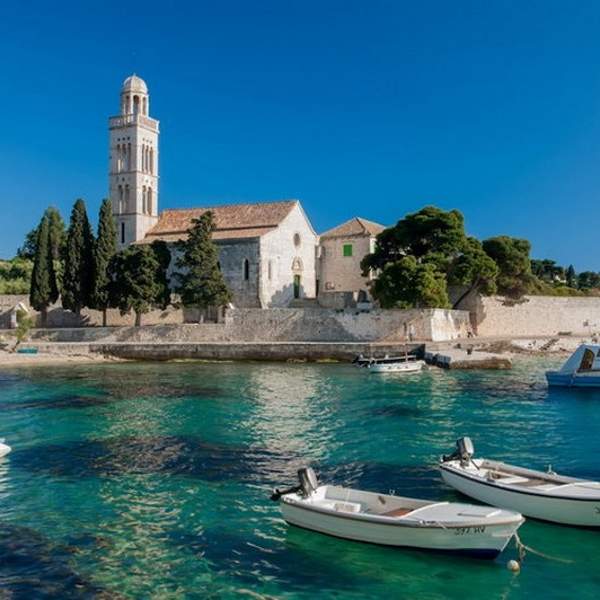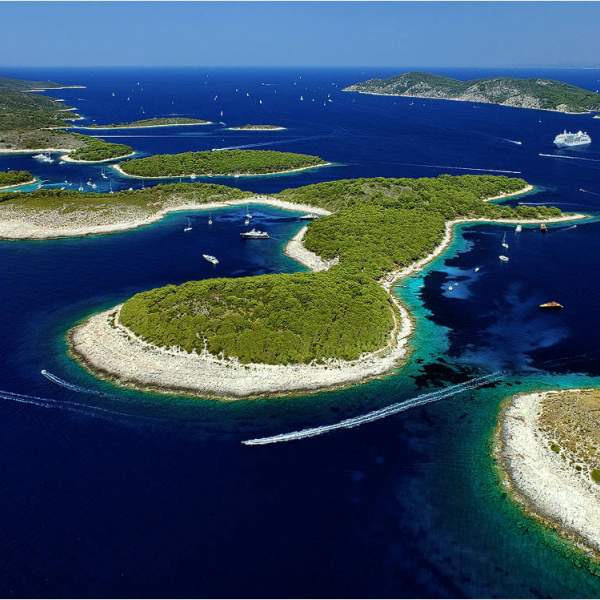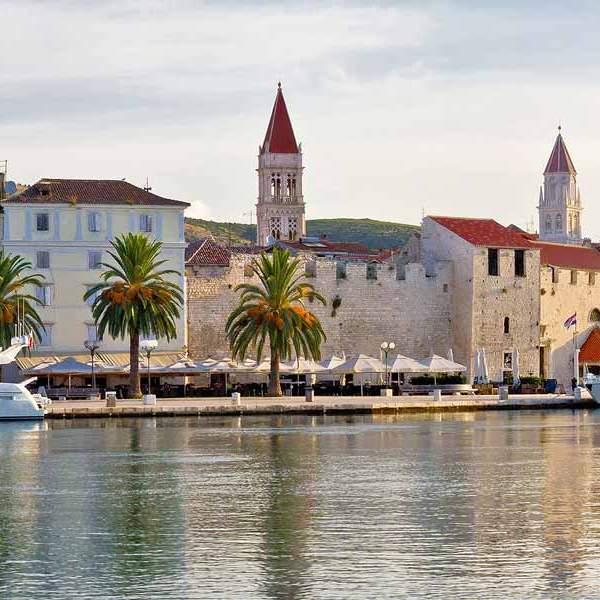 Croatia is made for culinary tourism. If you want to taste its cuisine and explore the Dalmatian islands, this 7-day cruise is for you. Set sail along the Adriatic Sea with a professional skipper. Half board is perfect for enjoying local cuisine each evening. The skipper and hostess will advise you and help you arrange your vacation according to your wishes.
DAY 1: Trogir – Drvenik (6,5 miles) Boarding is scheduled for 5pm. The skipper and hostess will show the yacht and your staterooms, followed by a brief safety briefing. During the welcome cocktail, you will meet the other guests. The skipper will head to Drvenik, which is about an hour away. For dinner, you can go shopping and cook it on board or go to a restaurant. For dinner you will have the option to go shopping and cook on board or eat in a restaurant. You will spend the first night in port.
DAY 2: Drvenik – Komija (29 miles) After breakfast, the catamaran leaves from Drvenik for the island of Vis. You will disembark in the small, picturesque town of Komiza, just west of the island. It is a seaside resort with a mild Mediterranean climate. Avid fishermen are sure to check out the Fishing Museum, where traditional tools are on display.
DAY 3: Komija – Vis (about 29 miles) In the morning the captain will guide the catamaran to the island of Bishevo, where you will discover the lofty Blue Cave, hidden in the small bay of Balun. Then you will head to the town of Vis, where you will visit a wine cellar and taste local wine and traditional Croatian dishes called peka (stewed meat and vegetables in special dishes).
DAY 4: Vis – Hvar (about 50 miles) It's time to sail to the islands of Hvar and Pakleni. The skipper will anchor in a quiet and peaceful cove where you can relax and take a dip in the water. Feel free to bring a mask and snorkel for swimming. If desired, the skipper can arrange an excursion on Hvar with a cab transfer.
DAY 5: Hvar – Stari Grad (about 15 miles) This morning you will travel to the oldest city in Croatia, as its name suggests – Stari Grad. Located in a bay with a deep sea, Stari Grad is an idyllic place for long walks, enjoying the sun and relaxing in the shade of ancient pines. Allow yourself to be tempted by calamari or brodette (a specialty of fish in white wine).
DAY 6: Stari Grad – Salta (about 20 miles) Today you will depart for Salta Island. If your schedule permits, disembark on Brac Island for a hike and walk to the ancient monastery of Blac. After stopping at the quiet bay of Salta, you can snorkel and observe marine life or just relax in your cabin.
DAY 7: Salta – Trogir (about 10 miles) The catamaran will sail towards Trogir. There will be a short break for swimming in the creek. You will arrive in Trogir in the afternoon. Do not miss the chance to walk through the streets of this beautiful medieval town and taste the local delicacies: octopus salad, black risotto, strukli with cheese.
Tasty Croatia: gastronomic cruise on a yacht
Corporate regatta in Moscow and Moscow region Turnkey events from 4 000 rub/person Effective teambuilding
Gastronomic Cruise on a Boat in Croatia
Price: 850 €
Croatia is a magical country situated on the Adriatic coast to the East of Italy with a magnificent gastronomic tradition shaped by the historical events of the past and a well-developed winemaking industry with a history of 2,500 years. The particular geographic location makes sailing trips a great way to get to know the peculiarities of the region's cuisine. The average temperature during the summer months ranges from 22 to 27 degrees and the climate of the islands is mostly Mediterranean, with dry and hot summers and mild, moderately rainy winters. The Adriatic, together with the islands, is considered one of the brightest and sunniest parts of Europe. Going on a gastronomic voyage on a yacht, you have the opportunity to experience the delicacies of Croatian cuisine, visit different restaurants and conobas, each of which has its own characteristics, making its visit a small discovery. The restaurant on the island of Vis is famous for its lobsters, on the island of Brač the owner of the winery herself will prepare a dinner of haute cuisine, perfectly highlighting the sophistication of local wines and will tell about the history of this successful winery. Choose a sailing yacht or catamaran for your trip, choose freedom of movement! Your villa travels with you and the sea is always literally "two steps away". The yacht will be steered by an experienced captain who will be your guide. If you wish, you will learn to manage your yacht, to set and take away sails, to control the wind force to your will. If you like comfort, we can invite a charming hostess on the yacht, who will bring fresh bread and fruit in the morning, prepare breakfast and lunch, and keep order and cleanliness. We will pick you up at the airport and take you to the Dubrovnik or Split marina where your journey will begin. Each day we will move to a new location. On the way we will visit the islands: Solta, Brac, Hvar, Korcula, the most beautiful Croatian island Vis, the blue cave on the island Bishevo.
Meeting the participants at Split airport, group transfer to the marina. Start and finish of the cruise in the marina Kastela. The main points of the itinerary that we will visit: – Hvar island, Tomić winery (Tomić) – Korčula island (KORČULA), Bire winery – PELJEŠAC peninsula, wineries KORTA KATARINA and MATUŠKO – VIS island, LIPANOVIĆ and ROKIS – BRAČ island, Senjković winery
Participation fee: 850 euro/person.
Price includes:
Accommodation for two persons in a cabin on a yacht, the equipment of which includes everything for travel, navigation and security
The services of a professional skipper guide
A fully equipped kitchen with 2 gas bottles and a fridge
Bed linen and towels
Wifi
Inflatable rubber boat with motor
Cleaning after the cruise
Insurance for yacht and crew
Safety net for children and pets
Wine cellar visit
Flight
Individual transfer
Meals on board and ashore
Food and drinks can be purchased in advance and delivered to the yacht. If you wish, you can rent a separate yacht or catamaran for your family and friends.
All about children's clubs and sections www.InRing.ru
© 2009-2022 Sailing Art Registered trademark Yacht Charter, Corporate Events, Regattas
Address: Moscow, Strelbischensky lane, 30. 30, p. 1A Directions Phone: +7 (916) 307 42 09 Email: [email protected]