With children in Switzerland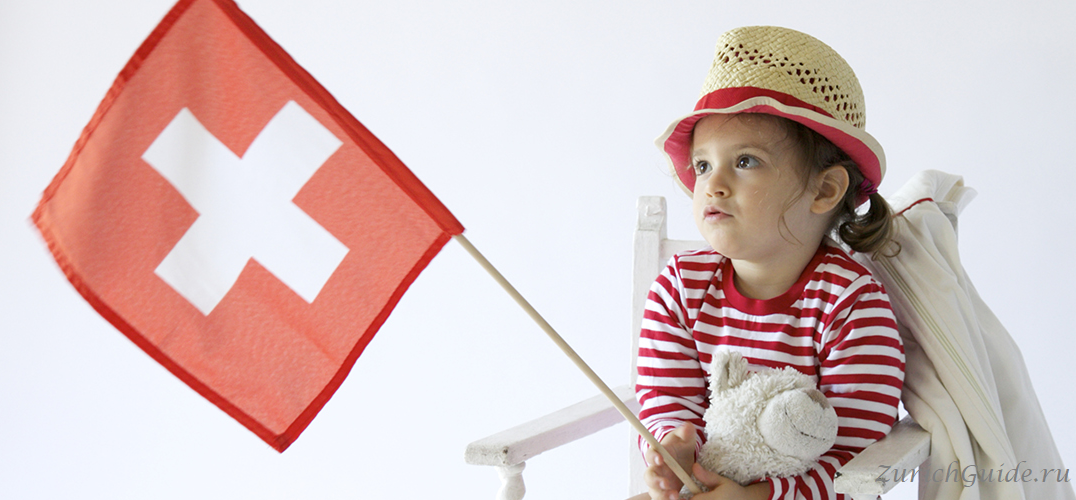 It is probably easier to travel with children in Switzerland than in many other countries: the most barrier-free urban environment, clean and good quality food, excellent public transport, lots of toilets with changing tables. However, compared to other countries, Switzerland is not child-friendly: strangers will not cuddle with the baby here, the restaurants are much less tolerant to the screaming and running child than in the southern countries. Well, and a number of laws that make life difficult for parents. Therefore:
Laws about children in Switzerland, which you need to know:
If you think that you are not concerned, you are wrong. Switzerland protects the rights of children, regardless of passport, so it concerns you too.
Hitting children is not allowed! It's all clear here.
Leaving a child up to and including the age of 13 alone in an apartment/hotel room is not allowed. This law sometimes seems absurd (especially to someone who was also left home alone when he was 4 years old, because his parents work). However, here goes. Of course, when a child is over 10, just absolutely can not create panic, but if someone does not like something (child noise, for example), this law can quickly come to mind. In my memory, there was a case where tourists left their 11-year-old daughter in the hotel room to drink at the hotel restaurant in the evening. The girl from the reception, as it noticed, came to check, and began to urgently call the parents. For it is not allowed! A child without supervision – aye-aye-aye! To parents.
Babies under a year old must be home and asleep after 9 p.m. (under the house – temporary as well). This law is the vaguest, in the sense that if you have a plane arriving at 10 p.m., no one will punish you. But you can't sit in a restaurant after 9 p.m. with a baby. Of course, it is unlikely that the restaurant staff will kick you out, but the restaurant guests can call the police.
No alcohol for children! Beer until 16 and wine until 18. And sometimes at Oktoberfest you can have a drink without being embarrassed.
Difficulties with children in Switzerland:
Perhaps the main disadvantage for traveling with children in Switzerland – not too general child-friendly atmosphere: here, after all, very much appreciate respect for other people's territory and not so doting with other people's children, as in Italy. However, people from Russia are even more accustomed to it Some places may not let them in.
In some places they might not let a child under 4 years (for example, during the celebration of New Year in the appropriate place). But in general, the freedom of movement with a child is quite large. There are no restaurants that do not allow children under 18 years (as in the UAE).
There are few restaurants with play corners for children. McDonald's saves the day, of course, but rarely. Below is a list of places where you can go with a small child, so he was not bored.
High prices for entertainment:
Another of the disadvantages is the very high prices for entrance tickets to all sorts of zoos and museums: usually around 25 to 30 francs per adult to the most popular places, like the Transport Museum in Lucerne. The Zurich Zoo costs 26 francs per adult. Switzerland in Miniature in Melide – CHF 19.50 per adult. Castles in general are cheaper: Chillon Castle – CHF 13.50 per adult. Children 6 – 15 years old are usually half price.
Pros of traveling in Switzerland with children:
What to see in Switzerland with kids
Transportation up to and including 5 years old is free! Museums, as a rule, too.
Children 6 – 15 years: 50% fare for transport, but if you buy a card for 30 francs a year – free. Or a free Swiss Family Card, which comes with a Swiss Pass tourist ticket. So children's travel in Switzerland is conditionally free.
Barrier-free urban environment – as a rule, you can go everywhere with a stroller. Only in rare cases it is very uncomfortable (if the house is old with stairs).

To transport with a stroller:
City transportation:
Low-floor transportation. ALL buses and trolleybuses are low-floor, with platforms for strollers. They also manage to bend over. There is a stroller area at the front with folding seating (second door, if you count from the first directly to the driver), or, on longer buses/trams, in the back (penultimate door).
Streetcars are not all wheelchair-accessible, but they usually alternate: one low-floor, the next will be regular, then low-floor again. Look for the wheelchair icon on the electronic sign at the stop (if there is one) or in the SBB app (unfortunately, not always correct). If the streetcar is older and higher-floor, you should try to get in the last door by asking people to help. Usually, people are more than willing to help. But you can also wait: intervals between streetcars are usually 7 to 8 minutes.
In low-floor streetcars, the wheelchair platform is located somewhere around the third door from the front. This is the level at which they try to make the ramps at stops, so you can just roll out the stroller to ground level. The hinged steps also help, so that the joint is minimal. You can also go in the very back door, but there may not be as comfortable a descent because of the difference in platform height and floor level.
Access to platforms at train stations:
There are elevators or at least slopes at almost all train stations (in my memory, only the Wipkingen station in Zurich is not equipped with any such thing, and you have to climb stairs). At the main station in Zurich, all platforms are equipped with elevators. But elevators are usually at the edge of the platform. As a last resort, you can take the escalator down.
In trains with a stroller:
The trains, on the other hand, are more complicated. As a rule, suburban trains (they begin with the letter S) have low-floor cars. Although there are exceptions. But at least they will have wide doors and you can ask people to help you with the stroller.
And trains for longer distances are not always low-floor, including trains to the airport. But here again, people are willing to help.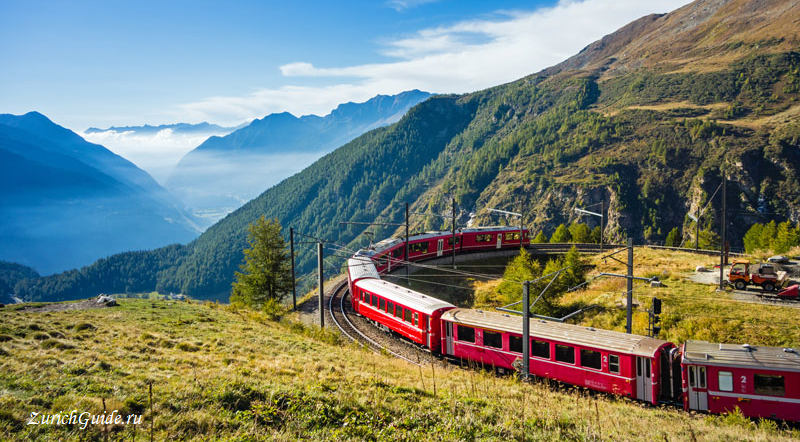 Mountain trains are usually NOT low-floor. Alas. But in the mountains with a stroller is possible: people will help to get the stroller, usually at the top are trying to make comfortable platforms for all, where you can move around more or less. So you can go to the mountains with kids, even by yourself.
ALL regular trains and electric trains are equipped with toilets with soap and toilet paper. Tourist trains on special routes (not panoramic, but those jagged trains that climb straight into the mountains) – usually without toilets.
There are trains with cars equipped for children in the form of a playground! If you are traveling long distance (well as long distance, at least Geneva-Zurich or Zurich-Bern), look for the FA (Family Coach with play area) icon in the signs on the SBB website or in their mobile app. This will make your life much easier!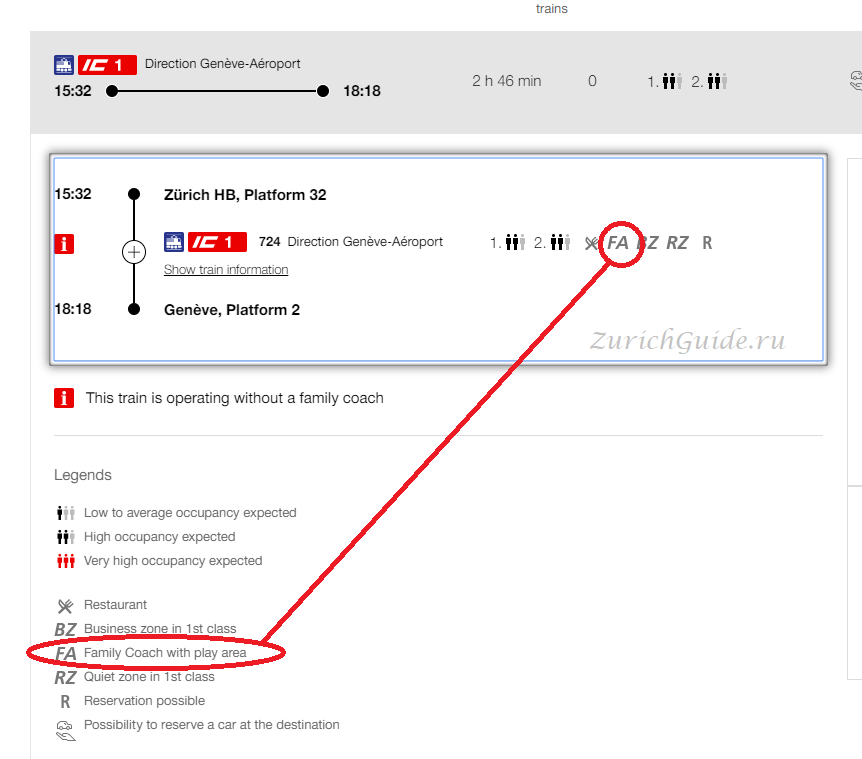 Excursions with children in Switzerland:
Quite a lot and quite spectacular excursions are available for families with small children. Locals love to go to the mountains so much that even small children do not interfere: special backpacks with a seat for the child – and go ahead goat climbing in the mountains.
Ordinary routes – as advertised mountains, as a rule, are more or less accessible for baby carriages: usually at the top there is an equipped platform, with a restaurant and a toilet, sometimes with a playground. In Switzerland in general, it is customary to go on weekends to go somewhere, the mountains just for a walk, to do hiking. There are many easy trails, along which there are restaurants. With the stroller you can walk, for example, the valley Lauterbrunnen.
Do not go with a small child on the long routes of panoramic trains. Pretty boring for kids, long sit down will get bored. If you want – it is better to iterate, go through the route in parts, or choose some of the most interesting parts.
Entertainment for children in Switzerland:
With children in Switzerland, you can visit many attractions that will be interesting to both adults and children. First of all it is interactive: a lot of places are not just a boring exhibition of something that can not be touched, but rather involve young guests in the game.
For example, medieval castles. In addition to the hyped Chillon Castle, children may find the lesser known but more interactive Lenzburg Castle near Zurich more interesting. A roaring dragon, the sound of which shakes the floor, shadows and conversations on the walls, the opportunity to dress up in period costumes ….
Or museums. For example, at the Gruyere cheese factory, you can touch, smell, look and taste. For older children, the Swiss Science Center Technorama is a great place, a museum dedicated to all sorts of technical gizmos with an interactive program, interesting for children of all ages. For example, electricity with a glowing balloon, electrified hair, etc. In general, fun and educational experiments.
Free entertainment for children in Switzerland:
Yes, you can find some of the great stuff here and for free. Good playgrounds – well that's understandable. But, for example, it is worth to visit the merry carnivals, which are held in many cities before Lent, usually in February and early March.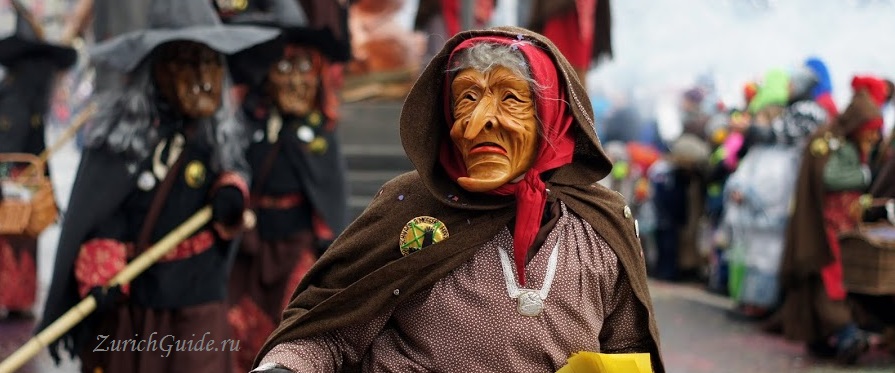 In the middle of April in Zurich it is Guild Parade – music, flowers and a lot of groups in historical costumes. Children are given candy and buns.
On December 31 and January 13, on New Year's Eve and Old New Year's Eve in Urnäsch traditional festivities with fancy dress and peculiar chants are held. There is also a parade of cows – Alpabfahrt – before they are sent to graze in the mountains for the summer. It's all in traditional attire.
If visiting zoos is too expensive, you can at least look at the bears in Bern, symbols of the city. And on Mount Rocher de Naye near Montreux, you can visit the Marmots' Paradise marmot park.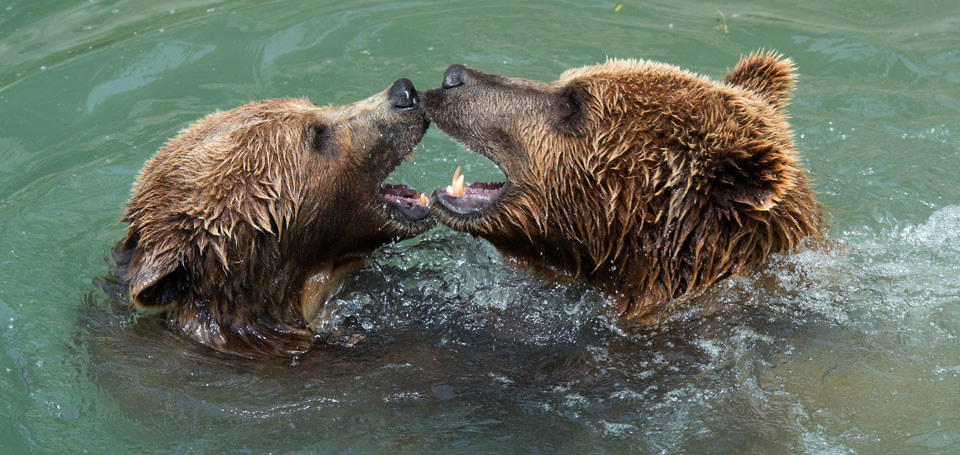 The road to Jungfraujoch is quite expensive. But if you have a Family Card ticket (30 francs per year), the child can go directly to the Jungfrauoch for free.
Although entry to most castles is paid, but on the territory of some you can walk around for free. For example, Castelgrande Castle in Bellinzona.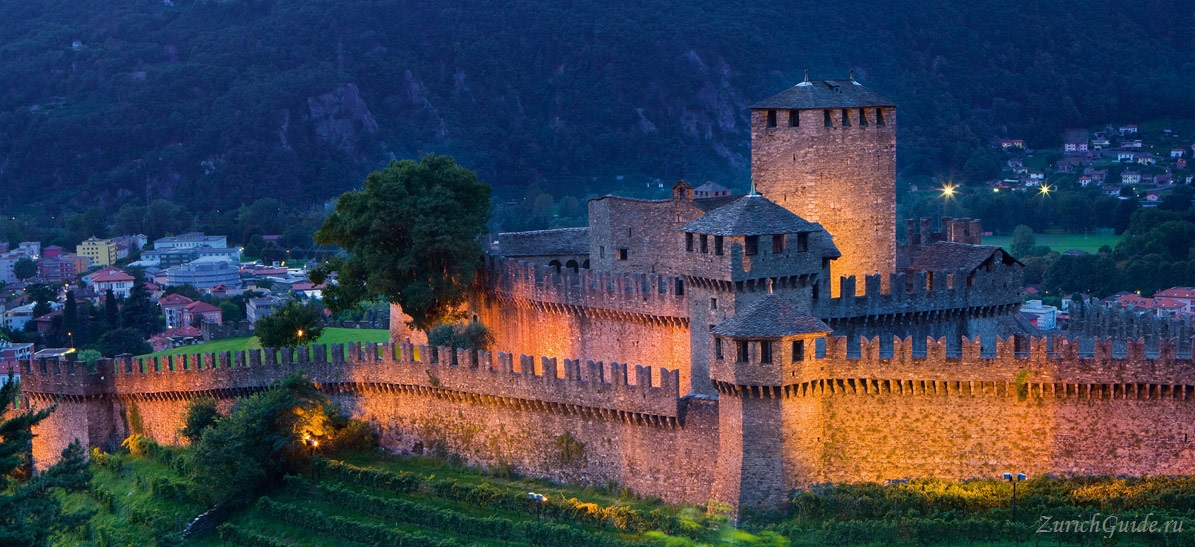 If you get into the mountains, you can listen to the singing of an alpine horn – a very peculiar sound! For example, I managed to catch such a concert on the Pilatus. But here you have to look for the most touristy places.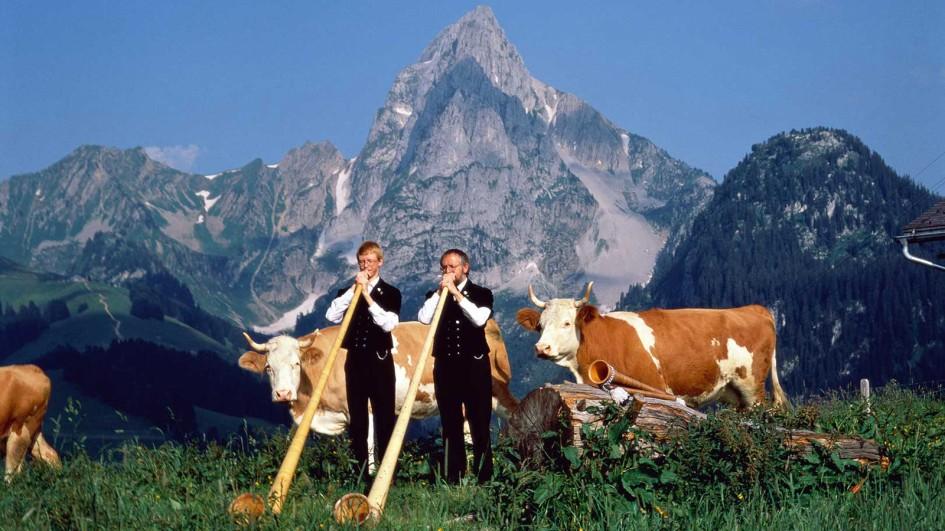 Restaurants equipped for children:
As I mentioned in the minuses, there are few restaurants in Switzerland where a child could play. Helpful turnouts are below:
Restaurants for children in Zurich:
At the Stauffacher stop (streetcars 2, 3, 8, 9, 14) there is a McDonald's with a playroom on the 2nd floor a couple of stops from the center.
On Bahnhofstrasse: The department store COOP, on the top floor there is a self-service restaurant with a play corner, quite good. There are children's menu options, a popular place. Upstairs is convenient to take the elevator – three, spacious, don't have to wait long.
On Bahnhofstrasse: Manor department store – on the top floor is a self-service restaurant with a small games corner, more modest than in SOOR. Only 1 small elevator, always jammed, sometimes you are tired of waiting for a free place to get up with a stroller.
Restaurants in the arches of the Zurich Viaduct: there is a park with many play areas for different ages nearby. Ideal in summer. The Viaduct runs from the Zürich Hardbrücke railway station to about the Quellenstrasse stop (streetcars 13, 17, 4)…
Park and Viadukt in Zurich, where it is so convenient to relax in summer with children.
Pros and cons of traveling with a child in Switzerland compared to other countries:
On the one hand, young children get a lot of things for free. For example, in France, transportation is free until the age of 4, in Switzerland – until the age of 6. But museums for children in France are free until 18 years of age, and in Switzerland, it varies, usually up to 6 years, sometimes up to 12.
In Switzerland, as a rule, better and cleaner toilets, even public ones. With a child it can be very important. Quite a lot of options with a changing table.
Overall, traveling with children in Switzerland should not be a problem, even if you are traveling alone with a child.
Switzerland – ideal destination for traveling with kids
Mountain walks, biking routes around Swiss lakes and lots of things to do for kids – Switzerland is good in both winter and summer.
Wildhaus Eastern Switzerland / Liechtenstein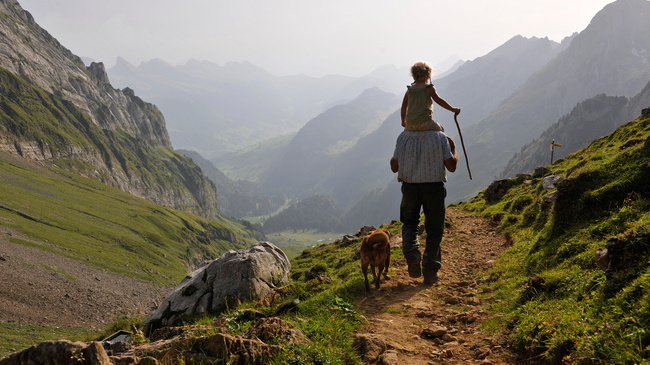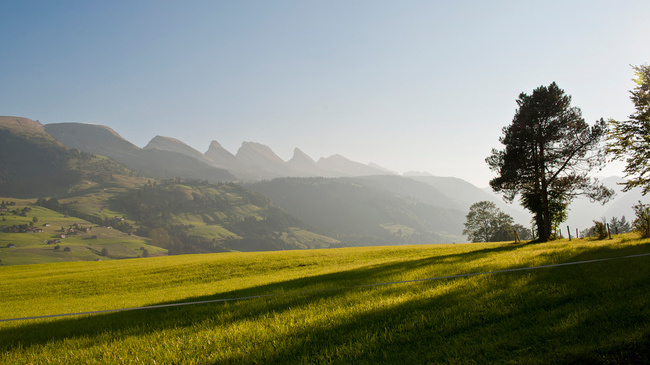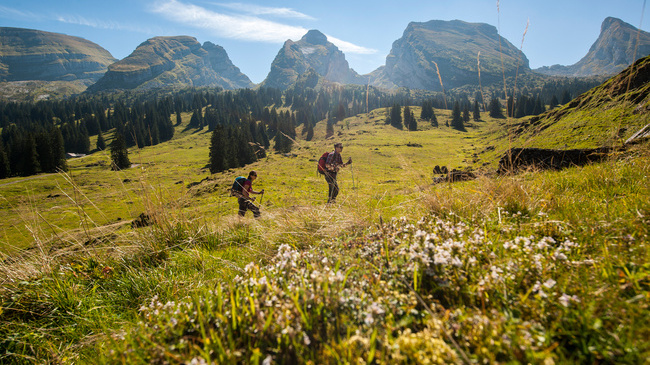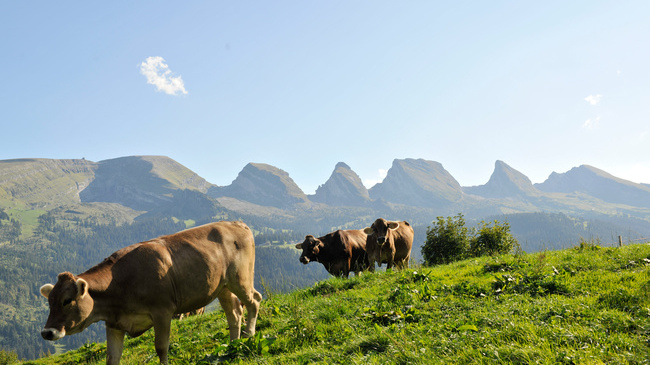 Wildhaus is a commune in the canton of St. Gallen. It is part of the district of Toggenburg. The Toggenburg valley stretches along the river Thur for 50 kilometers. In the summertime it attracts fans of hiking on the emerald green slopes. For families with young children there are many mountain trails prepared for strollers. The resorts of Wildhaus, Unterwasser and Alt St. Johan are suitable for families. A diverse network of hiking trails runs through the region. In Toggenburg there are also 18 marked bicycle routes, ranging in length from 13 to 44 km. Numerous mountain lakes (Greppelensee, Schonenbodensee and Schwendi) attract fans of bathing. A trip here can be an adventure for the whole family in the lap of nature: donkey rides, trekking with llamas, wildlife watching, mushroom hikes, "sound trail". For practical parents: babysitting services, rich "library" of toys, children's equipment rental, creative programs for kids with animation. Recommended visit: "Sound Trail" from Alt-Sankt Johan to Unterwasser – one of the places where the rocks "sing", inviting guests to experiment with all kinds of sounds, noises and even their own voice. "The Toggenburg Saga Trail from Alt St. Johan to Alp Sellamatt is a hiking route where you can listen to stories. Waterfall Tour near Unterwasser is a stunning natural spectacle, the highest waterfall splitting into two turbulent streams that rush down through the cliffs. Chäserrugg – the observation deck and ski slope of the Upper Toggenburg (2263 m) near Unterwasser offers a stunning panorama. "Hobby Train Lichtensteig" is a high-mountain entertainment railroad that runs on a circular route of 500 km2.
Flims Laax Region Falera Graubünden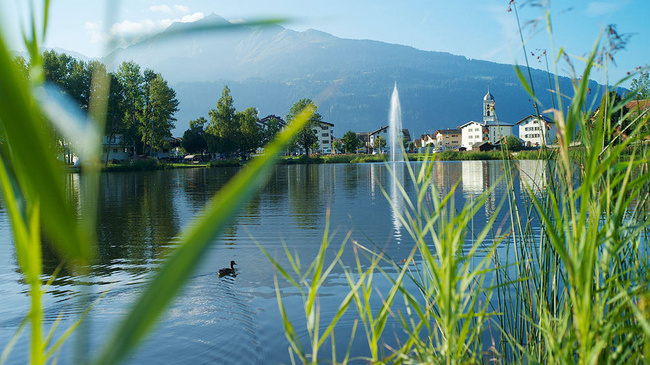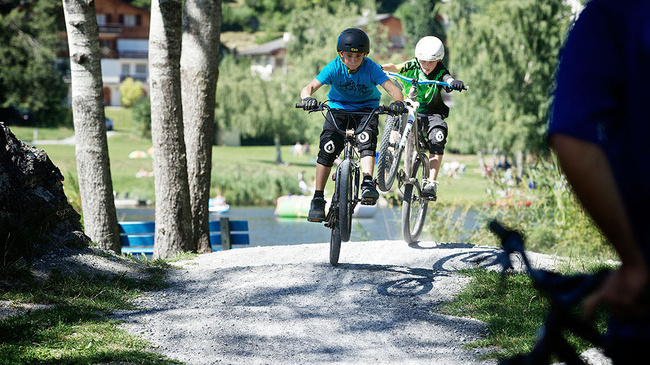 The Flims Laax Falera region stretches high above the Rhine Gorge and consists of three resorts. In winter it is one of the largest combined ski areas in Switzerland, and in summer it is a huge area for lovers of outdoor activities. Each of the three towns is designed for a different audience: Flims offers an extensive network of trails for hiking and numerous wellness hotels. Thanks to the many aristocratic buildings, Falera has retained the charm of a Graubünden mountain village – this as well as the quiet, sunny location make it ideal for families with children. Here you can play tennis, badminton and golf, take themed hikes, admire the mountain flower meadows and swim in the heather-fringed lakes.
A must-see is the La Siala gondola, a 10-seat cable car gondola with a unique design by Atelier Pininfarina, famous for its collaboration with Ferrari. Chairlift Porsche – with seats that rotate 45 degrees and are powered by solar panels, co-designed by Porsche. Rhine Gorge Ruinault – Swiss Grand Canyon with rafting on the river. The mountain lakes of Kauma, Laaxer and Cresta are stunning shades of dark blue to turquoise. Perfect for relaxing and swimming. Belle Epoque Museum – Museum at the Park Hotel Waldhaus in Flims Gastronomic trails – commit
Lenzerheide Graubünden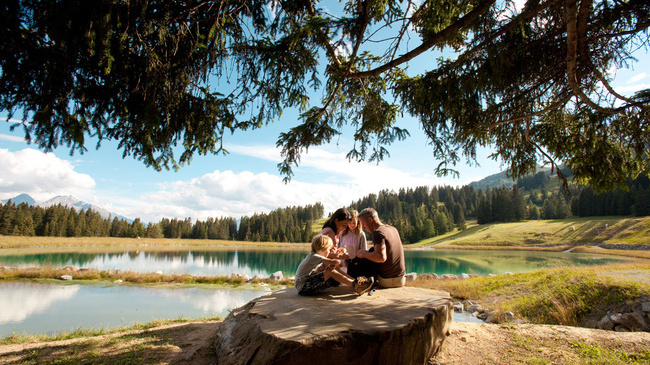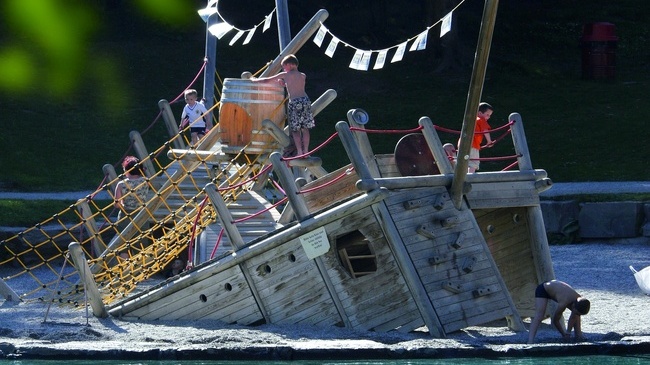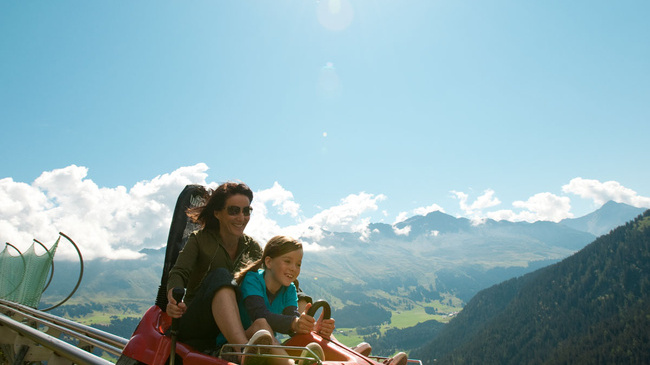 The idyllic countryside of the Lenzerheide Valley is well suited for families. Lencerheide lies at an altitude of 1,500 m above sea level in the high valley and is popular with families and sports enthusiasts in the summer. Various facilities for families, including a babysitting service, have been awarded the "Families Welcome" seal of approval. There are many hotels suitable for families with children, both upscale and inexpensive.
Recommended: Globi Experience Trail: children can enjoy interactive learning, a water playground and a barefoot walking route. Heidsee Lido: A beach with a picturesque mountain backdrop. A climbing wall, a pirate ship, a rope bridge and a play stream for children. Parpan Rothorn: The peak, 2861m above sea level, offers a breathtaking view of the peaks.
Saas-Fee Valais
Copyright by: Schweiz Tourismus By-Line: swiss-image.ch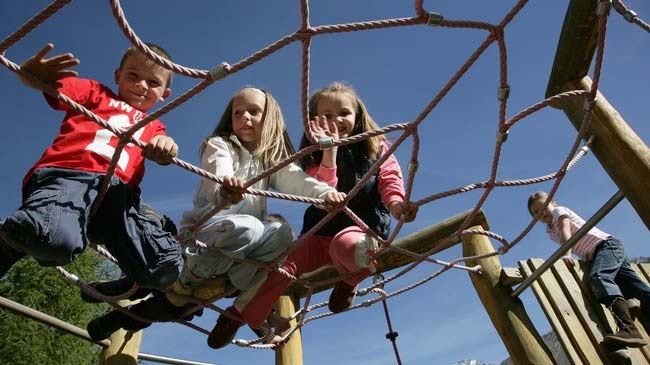 The famous ski resort Saas-Fee , also known as the "Pearl of the Alps", is a town surrounded by 13 four thousand meters high peaks. The Pearl of the Alps lies on a high plateau, above the other three villages of the Saas. The Saas Valley is entangled with 350 km of themed and hiking trails, including those specially designed for families with children. Twenty-two rail lines lead to the slopes, including the widely-known Metro Alpin, which takes passengers up to the world's tallest revolving restaurant.
At the resort, children will be delighted to meet the hand marmots that live under the Spielboden cable car station. The Adventurous forest route is dedicated to those who are not afraid of heights: here you can take a number of routes with obstacles of varying difficulty – swinging on steel cables, passing on ropes from tree to tree, crossing rope bridges, as well as passing through the forest landscape on Feeblitz, a year-round toboggan run. The Saas Valley also has a 70-kilometer mountain bike trail and a 5-kilometer scooter trail.
Recommended to visit: Allalin ice pavilion – glacial secrets are kept in "eternal ice", in ventilated rooms. A rotating restaurant on the Mittelallalin glacier offers a far-reaching mountain panorama. Adventure park – suspended rope park with sections of varying difficulty set against the backdrop of an impressive glacier. Feeblitz toboggan trail – with a 55 degree slope, the fun begins at the top. The evening descent down the illuminated trail is a special adventure.
Braunwald East Switzerland / Liechtenstein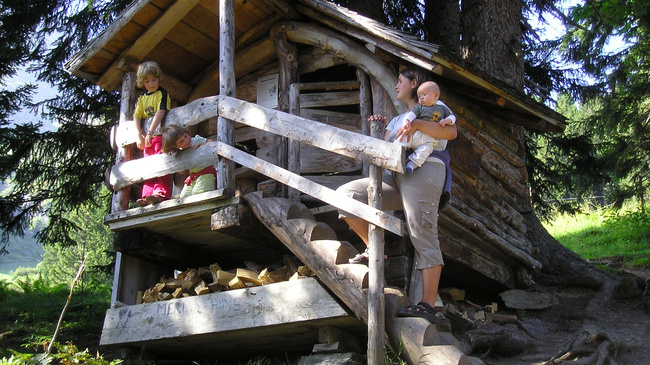 OLYMPUS DIGITAL CAMERA
The Braunwald is situated at an altitude of 1300 metres and bears the "Families Welcome" label. The resort is closed to vehicles and attracts with beautiful themed routes, climbing and rose gardens. You can get to Braunwald by cable car from the town of Linthal. Among the themed routes around Braunwald the most popular is Zwäärg Baartli, the "gnome trail", which takes you to exactly the same place as described in the fairy tale of the same name. And the owner of the fairytale hotel Bellevue has been telling children incredible stories every day since 1976.
We recommend visiting: the Alpine Rose Gardens – the highest rose gardens (up to 1900 meters above sea level) with 500 different kinds of roses. Via Ferrata – climbing routes stretching from Braunwald through four peaks and considered the most attractive in the eastern Alps. The Zwerg Baartli adventure trail: an entertaining walk through the history of the "Zwäärg Baartli". You can play in a cave, a jewel mine and a gnome castle.