How to take care of your skin in summer
Vacation, sun and sea. Summer is undoubtedly the most pleasant time of the year for many! But this is not a reason to forget about skin care. In the hot season it requires special attention.
What should be the skin care in summer? It does have its subtleties, which we will share.
What are the summer skin issues
In summer, rising temperatures change the balance of our hydrolipid film. Sebum, a slightly waxy substance secreted by our sebaceous glands, becomes liquid. And as we produce more sweat in parallel, the secretion of sebum towards the upper layers of the epidermis increases.
This phenomenon makes dry skin feel more comfortable: it is better moisturized, more elastic and less tight.
Oily skin, on the other hand, feels worse. It is more shiny, and pores dilate and clog, acne and pimples form.
In addition, all skin types are especially prone to photoaging in the summer due to active ultraviolet radiation. And it is important to minimize these risks, as sun damage is still noticeable years later.
In addition, in the summer the skin is exposed to significant temperature changes due to air conditioning in offices and cars. And this, just like heating in winter, is very stressful for the epidermis.
Split systems absorb the skin's natural moisture. Therefore, the skin experiences significant dryness.
Special features of skin care in summer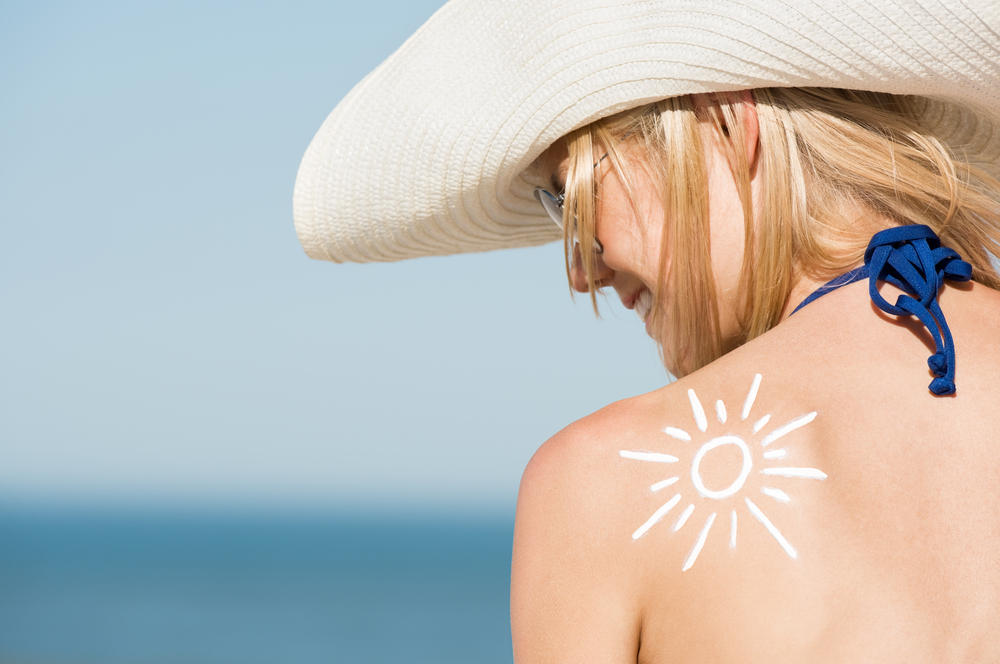 To help your skin withstand the elements throughout the summer, stick to the following guidelines as the warm days begin.
1. Moisturize your skin.
This is a fundamental step for maintaining beautiful skin, not just in the summer, but throughout life. And the most important thing to do is. drink water. And don't wait until you feel thirsty. In addition to water, you can also drink herbal teas and some freshly squeezed juices, such as cucumber juice.
And in the summer, make sure you choose organic and natural moisturizers to help compensate for the heat, restore balance to your skin and protect it from aging.
2. Protect your skin from the sun.
Dermatologists are relentless in their warnings about the need for sunscreen. Not only to avoid unattractive pigmentation and the appearance of new wrinkles, but also to guard against skin cancer. That said, it's important to wear sunscreen not only at the beach, but before every outdoor activity, even on cloudy days. And while the protection factor indicated on the tube may be 30 in other seasons, in summer it is advisable to choose a product with SPF 50.
3. Soothe your skin for better recovery.
To keep your skin healthy after a trip to the beach, a few affordable tricks can help. First, rinse off any salt and sand residue from your body and hair with warm water. To do this, you can use an organic, mild and regenerating soap that will soothe your skin, especially if you are prone to sunburn. The same when you come from the pool: you need a thorough rinse that will prevent your skin from drying out.
After the shower it is important to moisturize your skin. From head to toe, apply a cream or milk containing, for example, jojoba, argania, coconut or macadamia oil. The fact is that bathing in the sea and sun bathing very dry skin. Therefore you should moisturise your skin even after showering. This advice applies to all skin types. This way you can prevent flaking and make the renewal process more effective.
In addition, it is recommended to apply an after-sun serum to your hair to nourish and moisturize your curls.
How to properly prepare my skin for the sun?
In summer, the skin has to deal with ultraviolet rays, which are a danger to beauty and health. To avoid problems, it is advisable to prepare your skin for the sun – this will make it less vulnerable.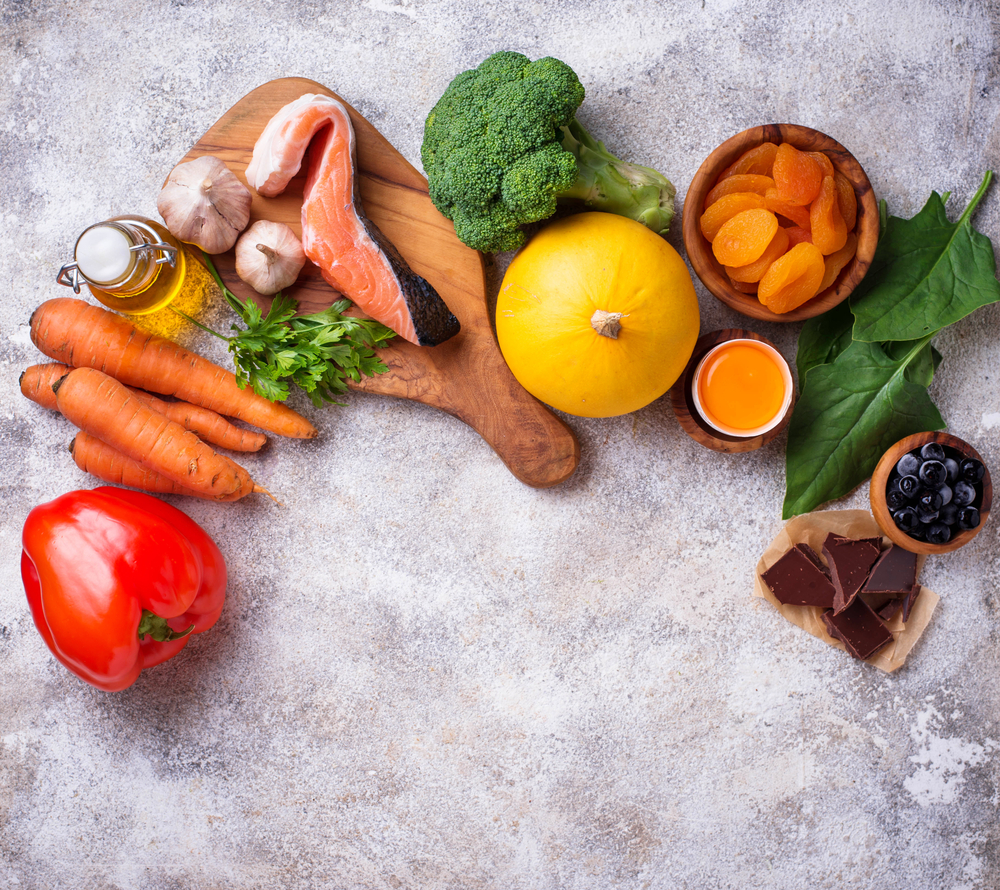 A diet to prepare your skin for the sun.
Certain foods help your skin resist the sun. These are all fruits and vegetables that are rich in antioxidants (spinach, pomegranates, etc.). They help fight free radicals and prevent signs of aging. Vegetable oils contain quality fats as well as vitamin E, which enhances skin protection from UV rays.
On the other hand, fruits and vegetables rich in carotene stimulate the production of melanin, which protects the skin from the sun's ultraviolet rays (carrots, apricots, peaches, etc.).
Fatty fish rich in omega-3 (salmon, tuna, sardines, etc.) help fight inflammation caused by the sun.
Exfoliation.
The more you expose your skin to the sun, the thicker it becomes and your complexion dulls. To avoid this, take the time to use gentle scrubs regularly. Exfoliating once or twice a week will get rid of dead cells. It will also smooth out your skin and even out your tan.
Consider the advice of Chinese traditional medicine.
For skin toning in summer, Traditional Chinese Medicine recommends acupuncture and a special diet. In particular, it is recommended to eat bitter foods such as grapefruit, pineapple, lemons and spinach, and to drink warm water so as not to interfere with digestion.
Summer skin supplements
In addition to well-known sun protection products such as sunscreens, wearing a hat and umbrellas, you should also look into consuming vitamins and minerals, which have an amazing ability to protect the skin from the inside out.
B vitamins. Many of these are good for the skin because they improve its ability to regenerate and promote the formation of ceramides. This ensures that the skin barrier works perfectly. Thus, our skin is protected and stays well hydrated despite the heat and dryness. In addition, B vitamins reduce the appearance of pore size and can even reduce wrinkles.
Vitamin E. It is a powerful antioxidant and one of the best summer beauty supplements. Vitamin E protects the skin from the sun's rays and absorbs the sun's harmful ultraviolet radiation.
Normally, the body produces vitamin E through sebum, an oily substance that is secreted through the pores of the skin. When properly balanced, sebum helps nourish the skin and prevents dryness. Vitamin E also helps treat skin inflammation and can help you recover faster from any damage to the epidermis.
It can be found in many face and skin creams. However, it is much more effective to take vitamin E orally than to apply it directly to the skin.
Collagen. It is known primarily as a beauty protein. Collagen provides elasticity to the skin and also has many benefits for hair and nails. It is the most important structural protein of our skin and connective tissue.
In the summer, collagen can help you repair damaged skin cells. For example, sunburns heal faster with it.
Sprained ligaments often happen while hiking in the mountains or while walking on the beach. In these cases, collagen supplements can be of great help. They relieve joint inflammation.
Vitamin C. Not only is it good for the immune system, protecting us from the flu and colds. In addition, vitamin C is the "best friend" of collagen. Without enough vitamin C, it is very difficult for the body to use collagen properly. It is also a very powerful antioxidant that is found in high concentrations in the epidermis (outer layer of skin) and dermis (inner layer of skin).
The combination of collagen and vitamin C is an excellent anti-aging treatment.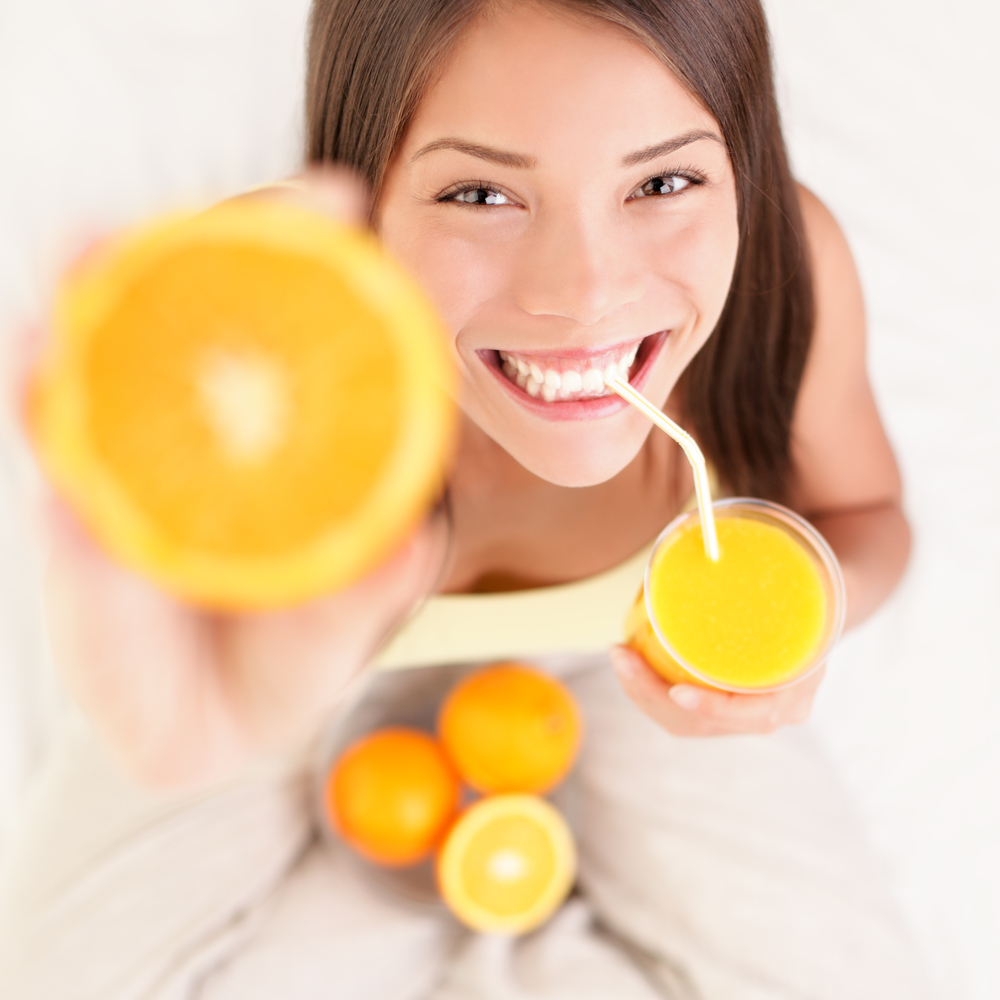 Taking vitamin C orally can increase the effectiveness of sunscreen for the skin against the sun's harmful ultraviolet rays. This is because it is involved in the wound healing process, it can also help repair damage and improve dry skin.
Vitamin A. It plays an important role in building skin structure. The top layer of the skin is made up of horny cells. Thus, vitamin A promotes the formation of these cells and helps the process of regeneration of the skin. It has a firming effect.
Like vitamin E, vitamin A is a fat-soluble compound and is one of the most important vitamins for health in the summer.
In addition to its effects on the skin, it also has a positive effect on vision. Even a small vitamin A deficiency can cause eye problems, such as difficulty reading.
Taking vitamin A during the summer months can prevent sun damage to the eyes and also help improve vision.
In addition to traditional sun protection and getting enough vitamins, minerals and nutrients, water is also one of the most important components of summer. Being in the sun makes it easy to get dehydrated, which can have a negative effect on your skin. You should drink at least 2 liters of water in the summer. If you do sports, drink even more.
Cosmetic procedures for healthy skin in summer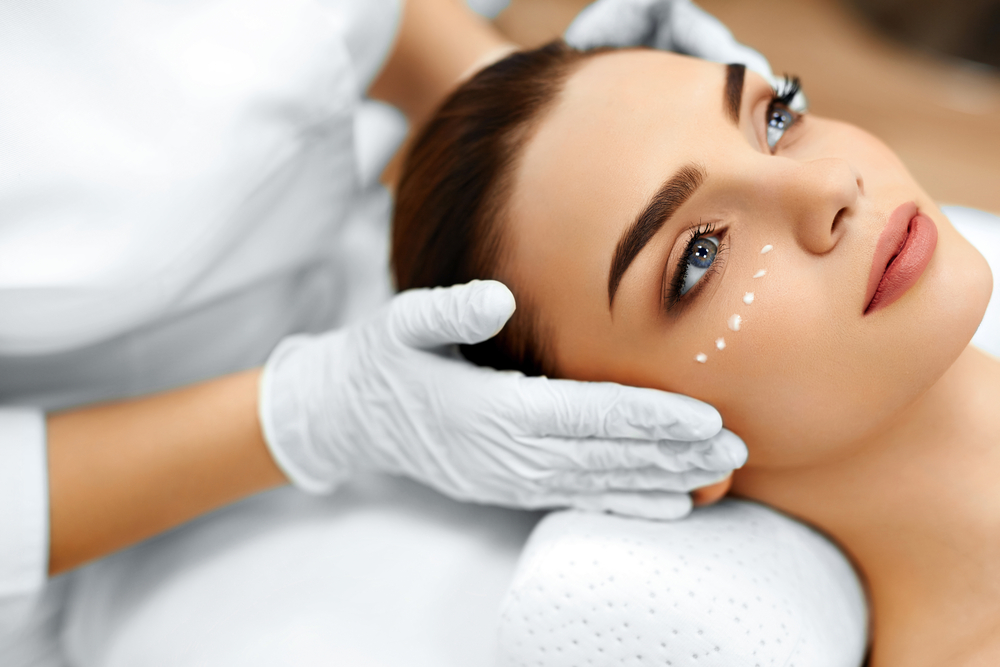 In summer, our skin and hair are more exposed to external influences such as the sun, seawater or pool water, etc. All this makes the skin more dehydrated and less radiant, so it is an ideal time for special skin care.
Among the cosmetic treatments we should choose those that provide nourishment and regeneration, as well as reduce wrinkles and sagging and ultimately make our skin more beautiful. These include:
Mesotherapy. It is ideal for preparing the skin for the summer months, when the loss of water and micronutrients from the skin becomes apparent. Mesotherapy cocktails usually contain several vitamins, amino acids, peptides, minerals and, hyaluronic acid. The ingredients are selected individually, With this procedure it is possible to improve the texture of the skin, deeply moisturize it and fill it with radiance.
Biorevitalization. It is an injection of hyaluronic acid into the face, neck and décolleté to nourish the skin from within with moisture. The fact is that hyaluronic acid has the property of retaining water in tissues. The interval between procedures is from 15 to 21 days and always depends on the age and condition of the skin.
Thread elevator. This is one of the universal techniques of aesthetic medicine, which can be used throughout the year. Especially when it comes to the Swiss threads Luxeface & Luxebody. They not only create a framework for skin elasticity from within, correcting age-related changes, but also trigger an increased synthesis of collagen and elastin. The result is rejuvenated and significantly younger-looking skin.
Our experienced cosmetologists at Expert Clinics, who all have knowledge in the field of integrative anti-aging medicine, will help you choose the best summer treatments for your skin.
Cosmetics for summer care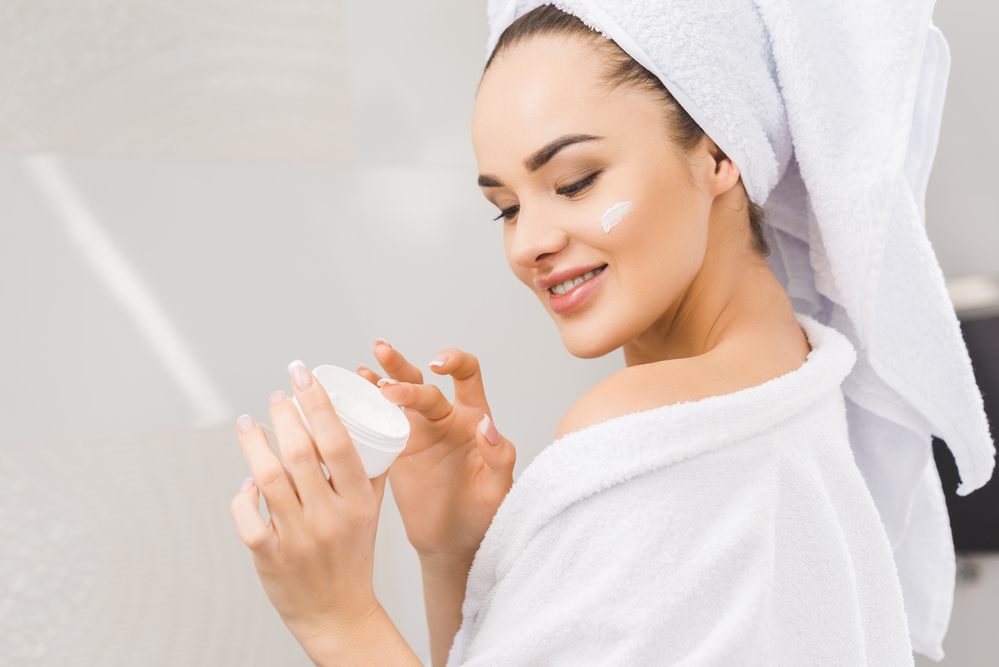 While you should avoid overloading your skin with excessive amounts of decorative cosmetics in the heat, your cosmetic bag should definitely include a few products that will protect your skin and keep it looking and feeling healthy. Here's what that list looks like:
1. Sunscreen for the body.
You should not forget about taking care of your body skin in summer. To avoid sunburn and premature skin aging while getting the most out of your beach vacation, be sure to apply a good cream with a high protection factor (at least SPF 30).
2. Sunscreen for the face.
It is worth choosing creams specially adapted for the face. They are less oily than body creams and do not make you feel shiny.
Sunscreen hair oil can be bought as a specialty product or you can use one that protects your hair from the sun.
You can buy a special one, or you can use sunscreen oil. It will protect your hair from drying out in the sun and help make a spectacular beach hairstyle.
4. Milk after tanning.
After hours spent in the sun and swimming in the pond, your skin needs to recover. After showering, apply an after-sun lotion to your body. It'll moisturize your skin and leave a nice scent on your skin.
5. Thermal water.
Refresh your skin regularly with this spray. Thermal water is especially recommended to soothe sunburn, irritation, and even eczema.
In summer, especially during the vacations, it is not necessary to use makeup and foundation. To have flawless skin, use a BB cream or CC cream. Lightweight, almost invisible, they perfectly even out your complexion.
7. Waterproof Mascara.
With it, you'll be confident, avoiding the "panda eyes" effect after bathing.
8. Moisturizing night cream.
For summer, be sure to pick a night cream that is a little more intense than the one you usually use. Your skin will be well hydrated while you sleep, and you'll be glowing in the morning.
9. Lip Balm.
Lips also suffer from the sun and dehydration during the summer. Keep a lip balm with you, ideally moisturizing and with UV protection.
If you put these summer skin care tips into practice, you'll greet autumn looking and blooming.
To recap
In summer, your skin needs special care because of the heat, dryness and extremes in indoor and outdoor temperatures.
It is especially important to protect your skin from the sun and moisturize it.
Prepare the epidermis for the hot season by using certain products, as well as using peels.
It is also worth taking certain nutritional supplements, which will increase the protective functions of the skin in summer and help maintain its beauty.
Among the most recommended summer cosmetic procedures are mesotherapy, biorevitalization and thread lifting.
List of references
Arbuckle, R. et al., 2008. Patient experiences with oily skin: The qualitative development of content for two new patient reported outcome questionnaires. Health and Quality of Life Outcome
Philpott, L. December 2017. Summer beauty tips: Beauty takes the heat. PS Post Script.
National Eczema Association. 2018. Earning Your Place in the Sun. National Eczema Association.
#instruction: how to care for your skin in summer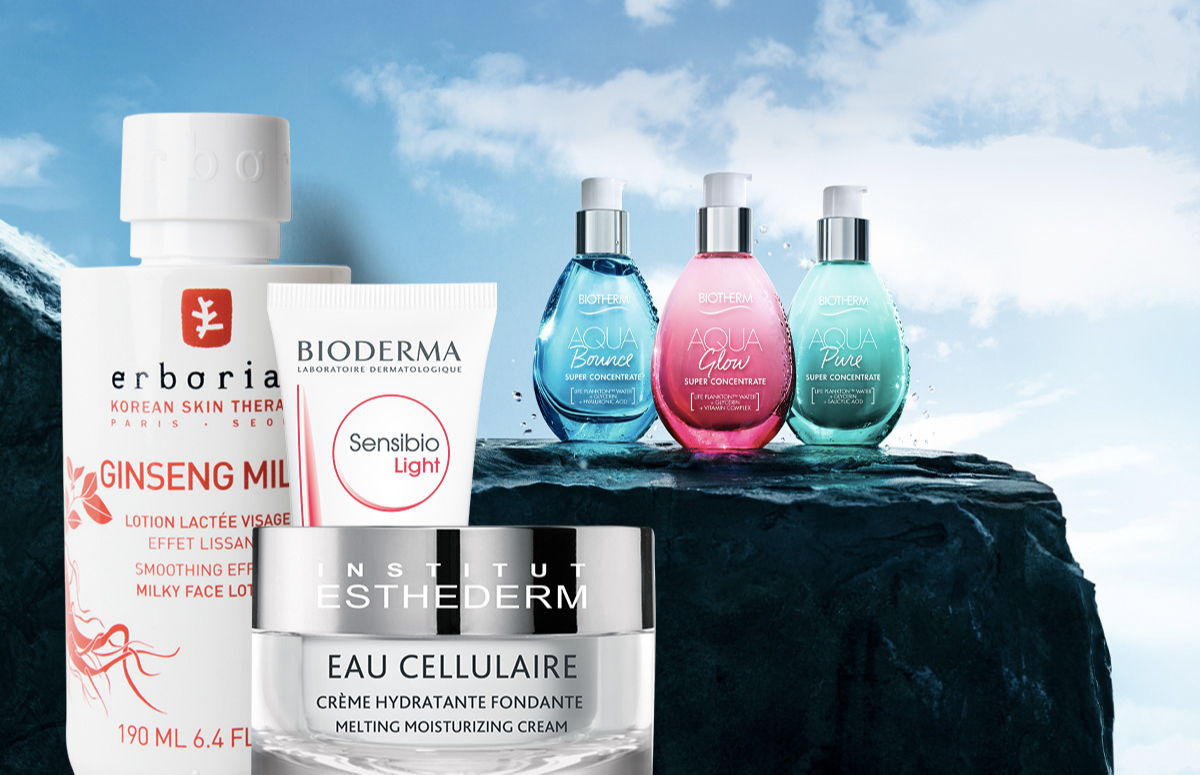 With the help of experts, let's understand how to properly care for skin in the summer, depending on age and needs, which products should be included in daily care, and which procedures are better to abandon until the fall.
Special features of the season
In addition to the long-awaited tan, hot weather and sunlight can bring damage to the skin: from the slight redness to serious structural changes. As Biotherm expert Dasha Sadukha notes, A spectrum rays not only reach the surface (stratum corneum) bypassing glass, clothing fabric and clouds in the cloudy weather, but can also penetrate deep into the skin up to derma cells. These rays are the main source of free radicals which in the long term may modify cells and cause photoaging, sun intolerance (better known as sun allergy), pigmentation disorders (chloasma, spots), development of melanoma.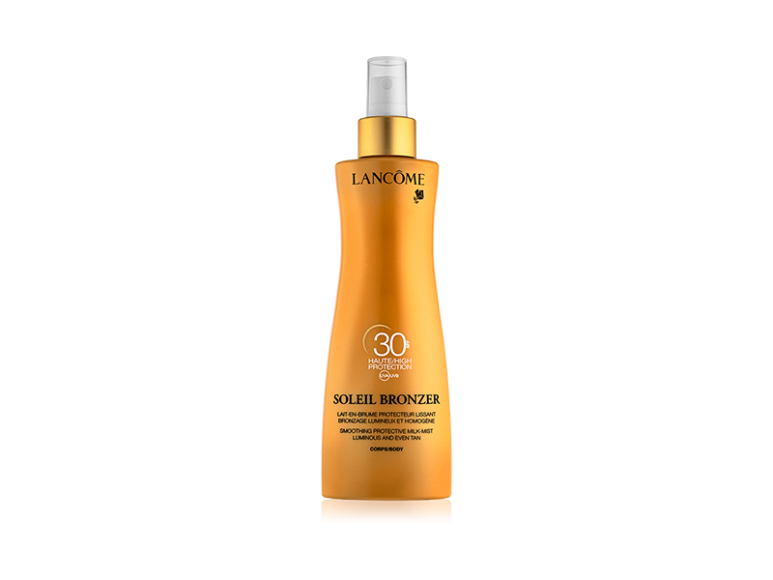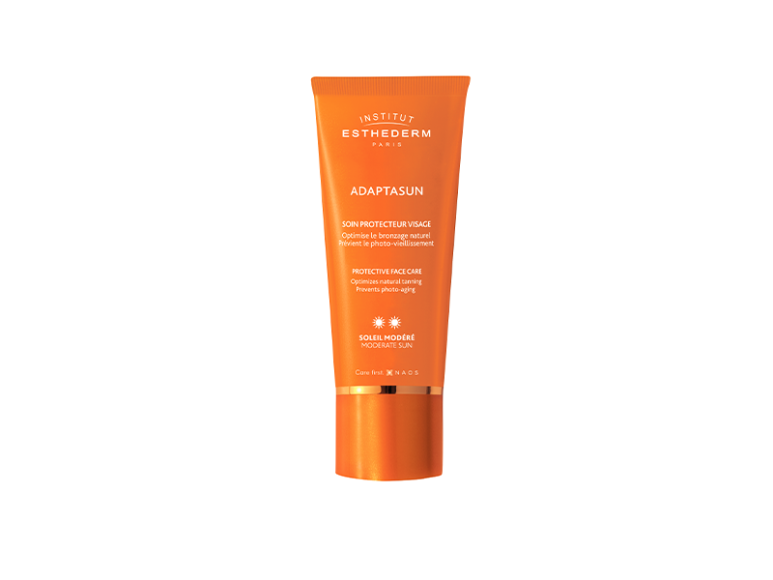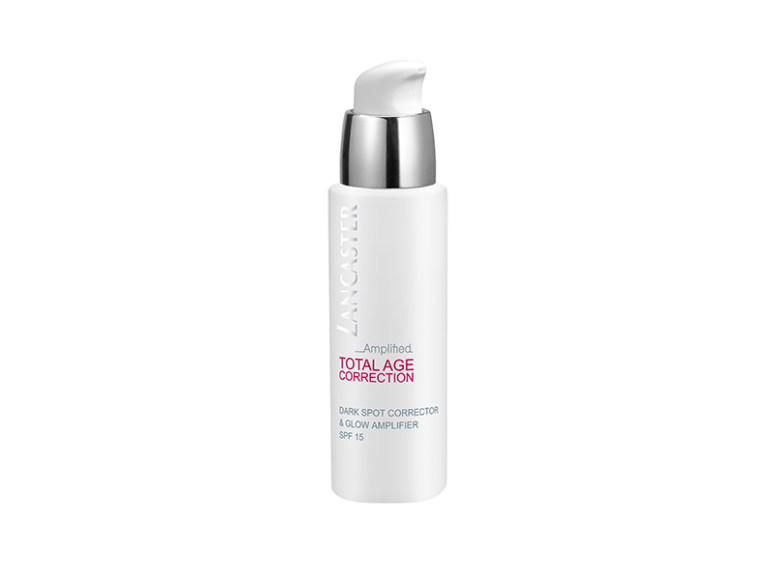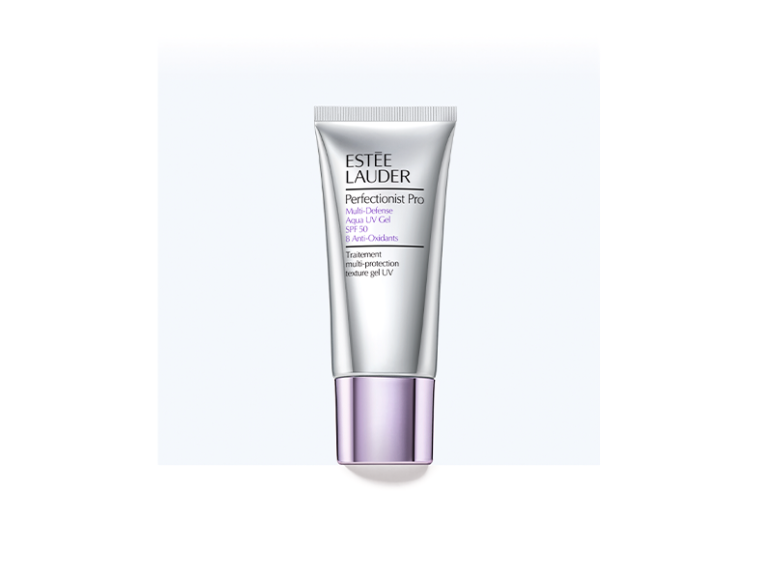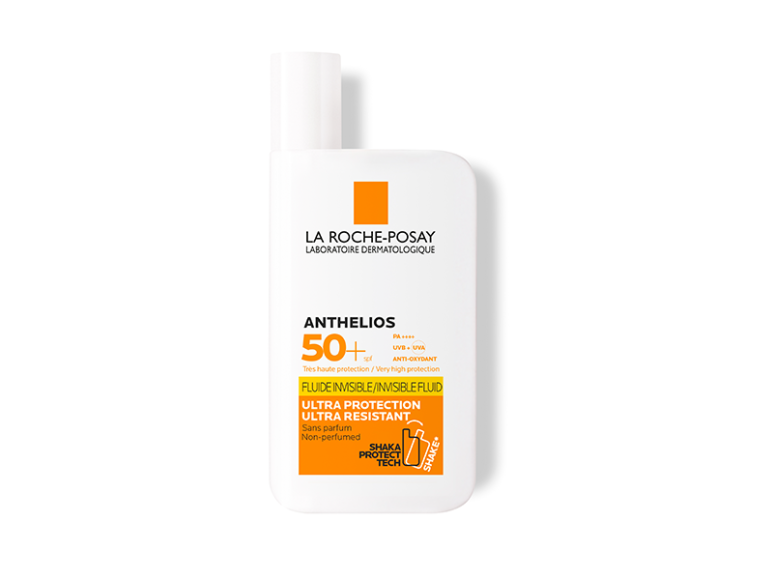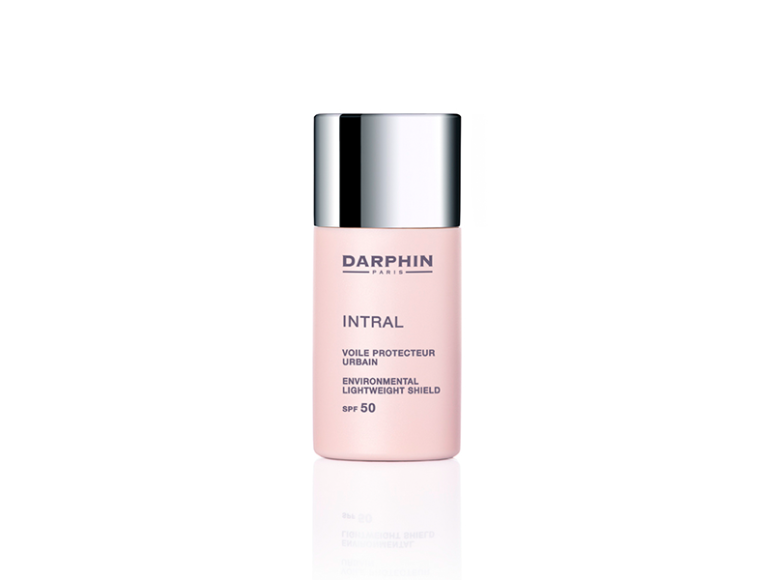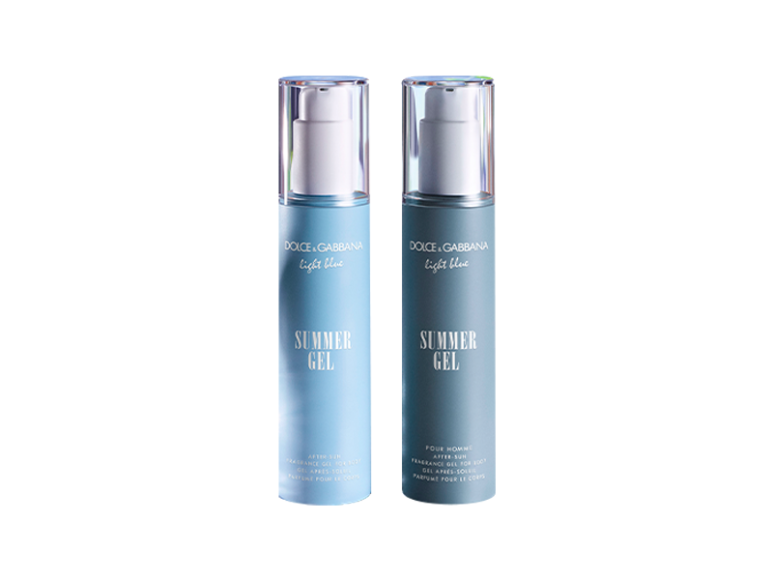 SPF15 Total Age Correction Amplified Dark Spot Corrector&Glow, Lancaster
"Make sure you use products with SPF protection, says Elena Zhuravleva, Le Colon cosmetologist and Biologique Recherche expert. – In the city conditions, SPF-30 protectors are fine, but if you are exposed to the sun for a long time, SPF-50 protectors are recommended. If you have a tendency to hyperpigmentation, apply products with SPF-50 protection factor even in the city. Use the products every day. It is possible to do it over the top of the main care product (light emulsion, gel, fluid or serum). Don't neglect hats and sunglasses to ensure complete protection. "For those who spend most of the day in the office, a hybrid option, such as a BB or CC cream, is fine. They contain SPF, take care of the skin and correct tone," adds Diane Blancar, an Erborian expert.
The key to summer grooming
"Every year the sun's activity increases. This is, unfortunately, a fact. From the moment we are born, our skin is exposed to UV rays. In summer, during the period of increased sun activity, they have a more aggressive effect, so it is important to use sunscreens even in urban settings." (Victoria Barishpolets, Ph.D. in biology and senior training manager at Clarins).
"Don't forget to take care of your hands and décolletage area." (Ronit Raphael, founder of the Swiss brand L.Raphael)
"Moisturization is necessary 365 days a year and for all skin types, as moisture loss is constant. During the warm season choose lighter textures: from essences to fluids and activators." (Victoria Khokhlova, Lancôme expert).
"The skin is moisturized not only from the outside, but also from the inside. So drink pure water." (Marianna Nikitina, expert of L'Occitane brand).
"Don't forget that closer to the evening, it is better to reduce water consumption to avoid swelling." (Ronit Raphael, founder of the Swiss brand L.Raphael).
"You shouldn't overload your skin during the day, but there's no point in giving up nourishing oil textures, either. Leave them for evening care. (Marianna Nikitina, expert of L'Occitane brand).
"There is a myth that it is better not to use nourishing creams in summer, because they clog pores – this is wrong. In addition to hydration, the skin needs nourishment all year round. You just need to choose the right comfortable textures." (Ronit Raphael, founder of the Swiss brand L.Raphael).
"If you need waxing, it's best to get the procedure done the night before so your skin can calm down. The sun at the beach can cause irritation." (Ronit Raphael, founder of the Swiss brand L.Raphael).
In summer it is worth entirely abandoning products that contain components reinforcing the skin's reaction to the sun. According to the Biotherm expert, these include AHA acids (glycolic, lactic and citric), retinol and its derivatives that may be present in the composition of peelings, cleansing masks and anti-aging products. In order not to aggravate the problem of age spots, you should know what active ingredients and technologies are at the core of your chosen program.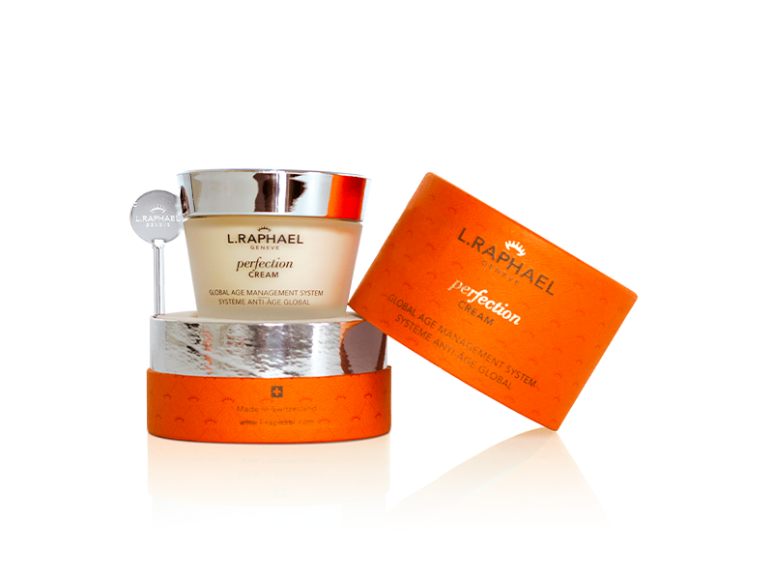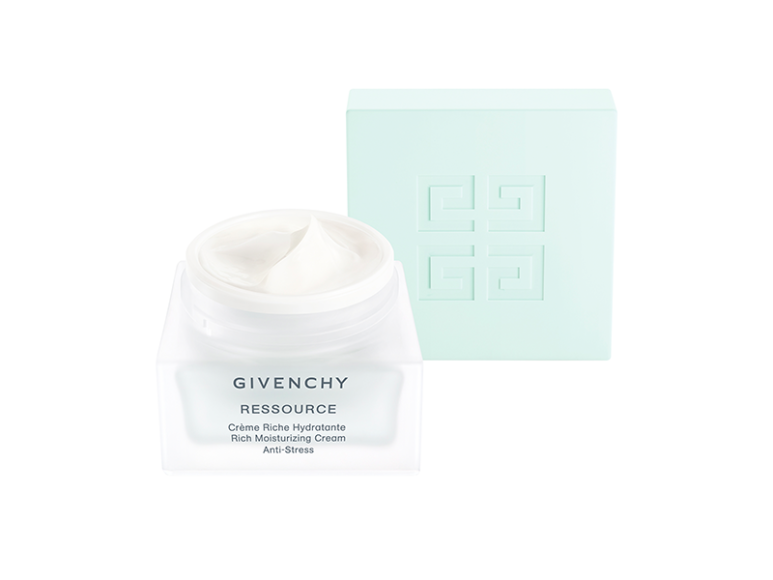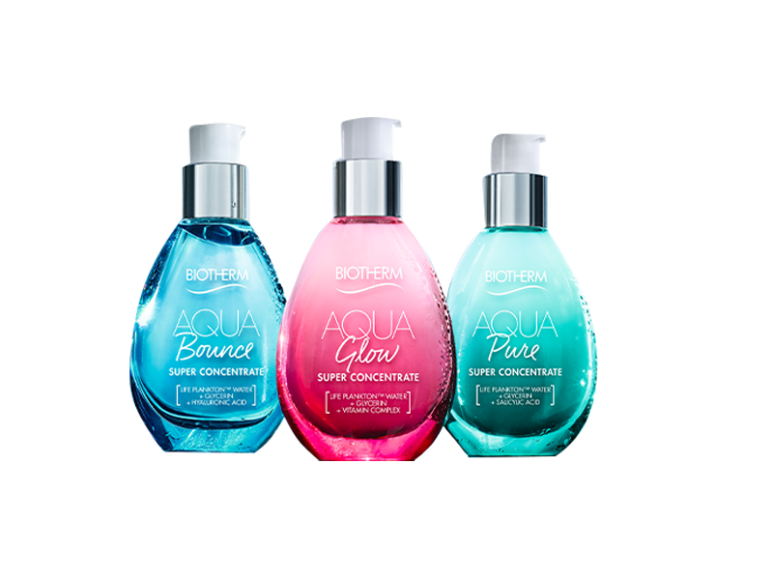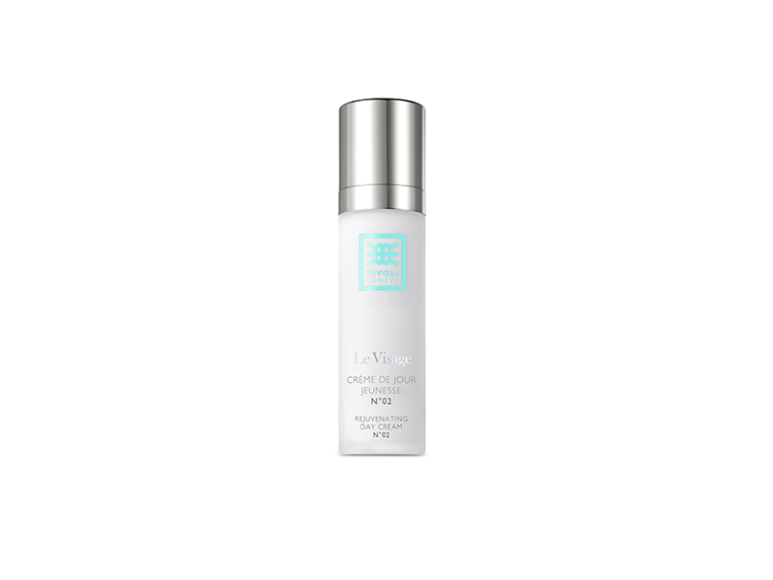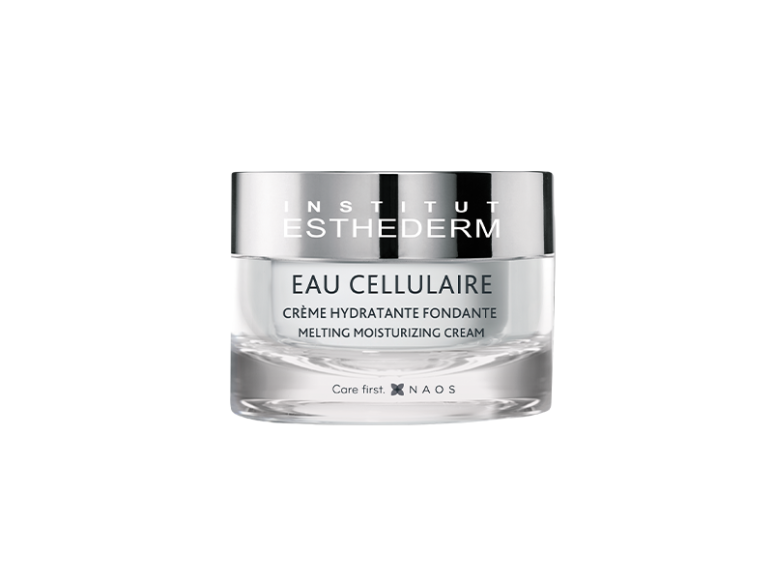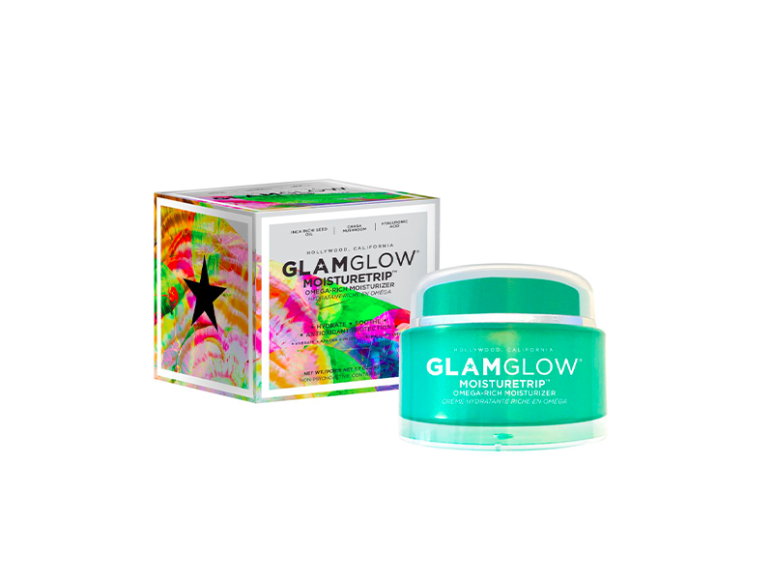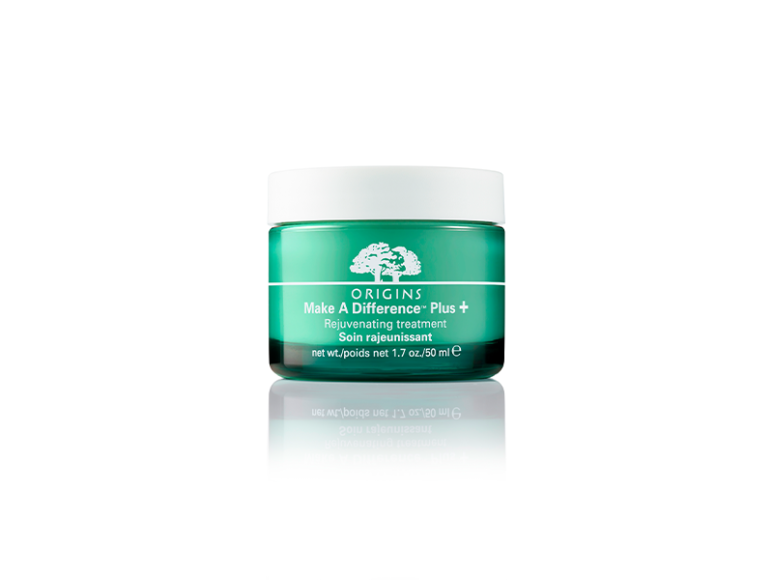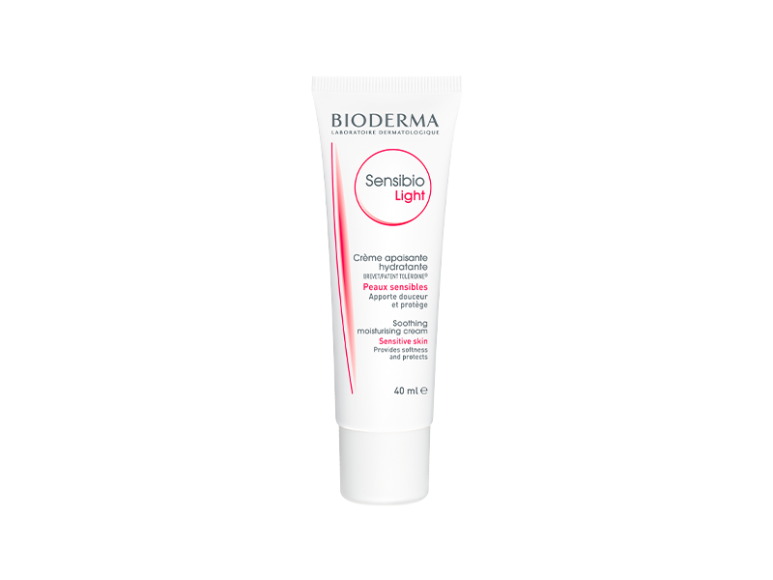 Anti-aging face cream enriched with a cocktail of plant extracts, Perfection, L.Raphael
Nourishing moisturizing anti-stress face cream with Beauty Moss Complex based on green moss and sand immortelle, Ressource, Givenchy
Facial concentrates Bounce (Moisture and Firmness), Glow (Moisture and Shine), Pure (Moisture and Cleansing), Aqua, Biotherm
Cellular Water Fondant Moisturizing Cream, Institut Esthederm
Hydrating moisturizing cream with Jericho rose extract, Make a Difference Plus+, Origins
Light moisturizing cream for sensitive skin based on glycerin and liquorice extract, Bioderma
Summer is when the sebum and sweat glands work harder than at other times of the year, so pores become more visible and oily skin types may suffer from blackheads. "In this case, fight the urge to use cleansers with the effect "to the squeaky clean," notes Victoria Khokhlova, a Lancôme expert. – This disrupts the skin's natural defenses. For instance, you can use a micellar water and a mild cleanser that gives a gentle foam and contains softening and moisturizing ingredients.
Don't forget salon treatments, either. "For example, the greatest benefit in the summer will bring manual massage, gentle exfoliation of the skin with saturation of its antioxidants and nutrients, body wraps with anti-cellulite and detoxifying effect, – says Ekaterina Lazakovich, a leading expert of SkinCeuticals. – Various physiotherapy procedures such as vacuum treatment, myostimulation, pressotherapy, microcurrents, hardware massage, and all types of hardware skin cleansing. Maximize the emphasis on drainage, improving blood circulation and nourishing the epidermis. In addition, it is good to start a course of treatments for skin prone to couperose.
Age-related features
At age 20, it's important to instill the right habits, including skin care and exercise. "Acne problems often occur at this age," notes Ronit Raphael, founder of the Swiss cosmetology brand L.Raphael. – Sometimes there is a need for increased cleansing, so you should contact a professional cosmetologist. In addition, at this age it is necessary to pay attention to quality hydration of the skin. "Regularly use cleansers and daily protect the skin against aggressive environmental factors (UV rays, pollutants, dust and smoke) – this will help to maximize the youthfulness of the skin", – adds Biotherm expert Dasha Sadukha.
The main problems at 30 are wrinkles and pigmentation. "In addition to moisturizing, protecting and fighting age-related changes, regenerating products are added to the care, which will maintain skin elasticity and firmness to prevent the appearance of deeper wrinkles," says Nadezhda Frolova, an expert at Lancaster. Antioxidant complexes are also plugged in to combat oxidative processes. "From the age of 30 you should pay more attention to the skin around the eyes, neck and cleavage area, – adds Nadezhda Frolova. – The earlier you start taking care of your skin, the better. Use special lightweight gel emulsions for the eye area, which leave the skin soft and silky smooth and eradicate signs of fatigue.