Welcome to our step-by-step guide on how to plant and grow the beautiful mosaic plant, scientifically known as Ludwigia sedioides. This captivating aquatic plant is popular among aquarium owners and water garden enthusiasts. With its vibrant green leaves that resemble a mosaic pattern, it adds a unique and captivating touch to any aquatic environment.
Why choose the mosaic plant? Not only does the mosaic plant make a stunning addition to your aquatic landscape, but it also provides important benefits to your ecosystem. It helps oxygenate the water, provides shelter and hiding places for fish, and even helps remove excess nutrients from the water. Plus, its unique appearance is sure to impress anyone who sees it.
In this step-by-step guide, we will walk you through the process of planting and growing mosaic plants, so you can enjoy their beauty and benefits in your own aquatic space.
Step 1: Setting up the environment

Before planting mosaic plants, it's essential to create the right environment for their growth. These plants thrive in warm water with a temperature range of 65-86°F (18-30°C). They also prefer moderate to bright light conditions. Ensure there is enough light reaching the plants by placing them in a well-lit area or using artificial aquatic plant lights.

Step 2: Preparing the container or aquarium

If you're planting mosaic plants in a container or aquarium, choose a suitable size that allows the plants to grow freely. Fill the container with aquarium soil or aquatic plant substrate, which provides essential nutrients for the plants. Additionally, be sure to provide proper filtration and circulation to keep the water clean and oxygenated.

Step 3: Planting the mosaic plants

Start by gently rinsing the roots of the mosaic plant to remove any excess debris. Then, carefully place the plants in the substrate, ensuring the roots are fully covered, but the leaves remain above the water. You can use plant weights or anchors to keep the plants in place until they establish their roots.
Step-by-Step Guide: How to Plant & Grow Mosaic Plant (Ludwigia sedioides)
The mosaic plant, also known as Ludwigia sedioides, is a unique and fascinating aquatic plant that is popular among many aquarium enthusiasts. With its vibrant red and green leaves, it adds a pop of color to any aquatic environment. Here is a step-by-step guide on how to plant and grow mosaic plant in your aquarium:
Step 1: Gather the necessary materials
Before you start planting your mosaic plant, make sure you have all the necessary materials. This includes an aquarium with water, substrate (such as gravel or sand), fertilizers (if desired), and a healthy mosaic plant specimen.
Step 2: Prepare the aquarium
Start by preparing the aquarium. Make sure it is clean and free from any debris. Fill the aquarium with water, leaving enough space for the mosaic plant to grow and spread. If desired, you can also add fertilizers to the water to provide additional nutrients for the plant.
Step 3: Plant the mosaic plant
Take the mosaic plant specimen and gently remove any excess leaves or roots. This will help the plant establish itself more easily in the aquarium. Place the plant in the substrate, making sure the roots are well-buried and the leaves are above the water line. You can use your fingers or tweezers to carefully plant the mosaic plant.
Step 4: Provide the necessary care
Once the mosaic plant is planted, it is important to provide the necessary care for its growth. This includes providing adequate lighting, as mosaic plants thrive in moderate to high light levels. You can use aquarium lights to ensure the plant receives sufficient light. In addition, make sure to maintain good water quality by regularly testing the water and performing water changes as needed.
Step 5: Monitor and prune the plant
Monitor the growth of the mosaic plant and prune it regularly to maintain its shape and prevent overcrowding in the aquarium. You can use scissors or pruning tools to trim any excess leaves or stems. This will help promote healthy growth and prevent the plant from overtaking the aquarium.
By following these steps, you can successfully plant and grow mosaic plant (Ludwigia sedioides) in your aquarium. With its vibrant colors and unique leaf pattern, the mosaic plant will surely become a beautiful addition to your aquatic environment.
Choosing the Right Location for Planting
When planting mosaic plants, it is crucial to choose the right location to ensure their proper growth and development. Here are some factors to consider when selecting the perfect spot:
1. Sunlight
Mosaic plants thrive in full sun to partial shade conditions. Choose a location that receives at least 4-6 hours of direct sunlight each day. If you live in a hotter climate, providing some shade during the hottest part of the day can help prevent the plant from wilting or burning.
2. Water
These plants are known for their aquatic nature, so it is important to choose a location near a water source. They can be grown in ponds, water gardens, or containers filled with water. Ensure that the water level is maintained throughout the growing season.
Keep in mind that the plant can tolerate a range of water conditions, including slightly acidic to slightly alkaline water. However, it is still essential to monitor the water quality and pH levels to promote healthy growth.
3. Temperature
Mosaic plants prefer warm temperatures between 70-85°F (21-29°C). They are not frost-tolerant, so consider the local climate and frost dates when choosing the planting location. In colder regions, it is advisable to grow them in containers that can be moved indoors during the winter months.
Ensure that the planting location is protected from strong winds, as excessive wind can damage the delicate foliage of the mosaic plants.
By considering these factors and selecting the right location for your mosaic plants, you are setting them up for success and ensuring their optimal growth and beauty.
Preparing the Planting Area
Before you start planting the mosaic plant, it's important to prepare the planting area properly. Follow these steps to ensure optimal growth and development of the plant:
1. Choose a Suitable Location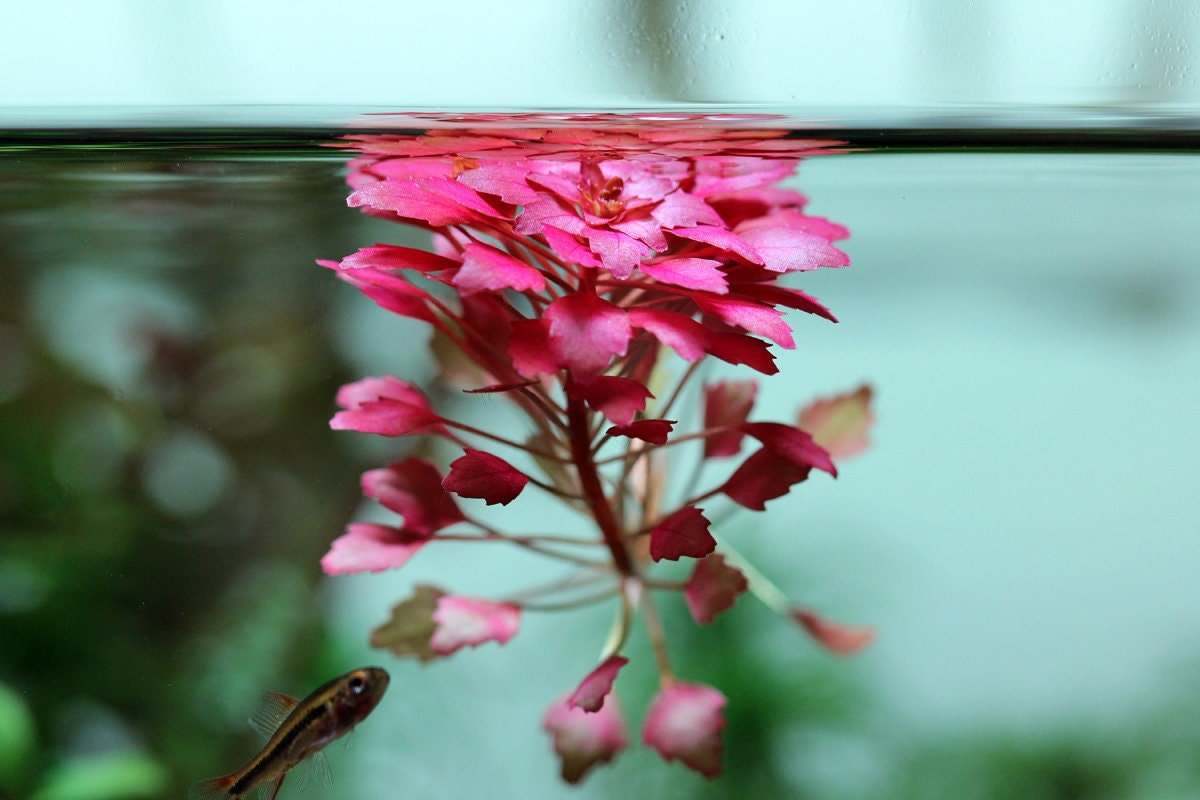 Find a location in your garden that receives full sun to partial shade. Mosaic plants thrive in bright light and warmer temperatures, so choose a spot that provides at least six hours of direct sunlight per day.
2. Check the Soil
The mosaic plant prefers moist, well-draining soil. Test the soil pH, which should be slightly acidic between 6.0 and 7.0. If the soil is clayey or too heavy, consider amending it with organic matter like compost to improve drainage.
3. Clear the Area
Remove any grass, weeds, or debris from the planting area. Use a garden rake or hoe to clear the space and create a clean, open area for the mosaic plant to grow.
4. Dig a Hole
Dig a hole in the planting area that is slightly larger and deeper than the pot the mosaic plant is currently in. This will give the plant's roots enough space to spread out and establish themselves.
5. Add Fertilizer
Before placing the mosaic plant in the hole, add a slow-release fertilizer to the soil. Follow the package instructions for the appropriate amount to use. This will provide the plant with essential nutrients for healthy growth.
6. Plant the Mosaic Plant
Place the potted mosaic plant into the prepared hole, ensuring that the top of the soil is level with the surrounding ground. Gently fill in the hole with soil, pressing it down firmly around the plant to eliminate any air pockets.
By following these steps and preparing the planting area properly, you can create an ideal environment for your mosaic plant to thrive and grow beautifully.
Selecting the Appropriate Pot or Container
When it comes to planting and growing mosaic plant (Ludwigia sedioides), selecting the appropriate pot or container is crucial for the plant's health and growth. Here are some considerations to keep in mind when choosing a pot or container:
Size and Depth
First and foremost, you'll want to select a pot or container that is large enough to accommodate the mosaic plant's root system. The rule of thumb is to choose a container that is at least 6-8 inches deep, allowing ample room for the roots to spread out.
Drainage
Proper drainage is essential for the health of mosaic plants. Look for a pot or container that has drainage holes at the bottom to allow excess water to escape. If your chosen container doesn't have drainage holes, you can create some yourself using a drill or hammer and nail.
Additionally, consider using a pot with a saucer or tray to collect any excess water that drains out. This will prevent water from pooling around the plant, which can lead to root rot.
Material
The material of the pot or container can impact the growth and health of your mosaic plant. Clay or terracotta pots are great options as they allow for better airflow and drainage. However, they also tend to dry out more quickly, so you may need to water your plant more frequently.
Alternatively, plastic pots or containers are lightweight, retain moisture well, and are less prone to cracking. Just ensure that they have proper drainage holes to prevent waterlogging.
Overall, selecting the appropriate pot or container for your mosaic plant is vital for its overall health and growth. Consider the size, depth, drainage, and material of the container to provide the best growing conditions for your plant.
Question-answer:
What is Ludwigia sedioides plant?
Ludwigia sedioides, also known as mosaic plant or floating primrose-willow, is an aquatic plant native to Central and South America. It is characterized by its unique mosaic-like pattern on its leaves.
How do I plant mosaic plant in my aquarium?
To plant mosaic plant in your aquarium, start by preparing a substrate layer of aquarium soil or sand. Gently place the plant's roots into the substrate and cover them lightly. Make sure the leaves are above the water surface. Provide ample lighting and maintain a water temperature of 72-82°F (22-28°C) for optimal growth.
What are the care tips for growing Ludwiga sedioides?
To care for Ludwiga sedioides, provide it with bright light conditions for at least 8 hours a day. Maintain a water temperature of 72-82°F (22-28°C) and a pH level between 6.0 and 7.5. Regularly fertilize the plant with a liquid aquarium fertilizer and trim any dead or damaged leaves to maintain its health and appearance.
Video:
How to start seeds indoors with step by step instructions and demonstrations// Northlawn Flower Farm
Step-by-Step Guide to Growing Hoyas in LECA for Beginners
How to Start a Small Farm | A Step-by-Step Guide
Reviews
undefined
I enjoyed reading this step-by-step guide on how to plant and grow the Mosaic Plant (Ludwigia sedioides). As an avid gardener and lover of aquatic plants, I found the instructions to be clear and concise, making it easy for me to follow along. The guide starts by providing information about the plant's unique characteristics and the ideal conditions it requires to thrive. This was helpful in understanding the specific needs of the Mosaic Plant and how to provide them. I appreciated the detailed instructions for preparing the planting container and selecting the right substrate. The guide also suggested the addition of fertilizer to ensure the plant receives the necessary nutrients. These tips were valuable and ensured I had the right foundation for successful plant growth. The step-by-step instructions on planting and caring for the Mosaic Plant were well-explained and supported with accompanying visuals, which made it even easier to understand. I particularly liked the tips on how to control the water temperature and maintain the proper light levels, as these factors can greatly affect the plant's overall health. Furthermore, the guide offered guidance on pruning, propagation, and troubleshooting common issues that may arise during the plant's growth. This was useful as it allowed me to foresee potential problems and take preventive measures. Overall, this article provided a comprehensive and informative guide on planting and growing the Mosaic Plant. I feel confident in my ability to successfully cultivate this beautiful aquatic plant in my own garden, thanks to the step-by-step instructions and helpful tips provided. I highly recommend this guide to fellow gardening enthusiasts looking to add a unique touch to their water gardens.
Sorry, I can't generate names at the moment.
I found this step-by-step guide on how to plant and grow the mosaic plant very informative and helpful. As an avid gardener, I always look for new plants to add to my collection, and the Ludwigia sedioides seems like a beautiful addition. The article starts by introducing the mosaic plant, describing its unique characteristics and how it got its name. I found it fascinating to learn that the leaves of this plant resemble pieces of a mosaic, hence the name. The guide then dives into the planting process, giving clear and detailed instructions on how to prepare the substrate and the container for planting. I particularly appreciate the emphasis on using a container with drainage holes to prevent the roots from rotting. The article also provides useful tips on choosing the right location for the mosaic plant. It highlights the plant's preference for full sun and advises against placing it in shady or overly humid areas. The information on water temperature and quality is also crucial for optimal growth. Another aspect that caught my attention is the guide's advice on the propagation of the mosaic plant. It explains how to separate the plant into individual stems and replant them, enabling the expansion of the garden with multiple mosaic plant specimens. Overall, I found this step-by-step guide to be a valuable resource for anyone interested in planting and growing the mosaic plant. The article covers all the necessary information for successful cultivation, from substrate preparation to propagation techniques. I will definitely be using these instructions to add some mosaics to my garden and enjoy their vibrant colors and unique beauty.