Bali: what you need to know before you travel
There are volcanoes, rice paddies, waterfalls and miles of beaches with sand crunching underfoot. Holidays in Bali can be very comfortable: the island has many stylish cafes, spacious villas and surf schools.
The best months to vacation in Bali are May, September and October, when it's +28°C and sunny. The water is also +28°C – perfect for surfing or just lying on the waves without a single thought in your head.
We've put together a quick guide on a trip to Bali. If you want to know all the nuances, read a detailed article about traveling to this Indonesian island.
What you'll learn.
Introductions.
Country : Indonesia. Language : Balinese. In tourist areas, locals speak simplified but understandable English. Ocean : In the south of the island is the Indian Ocean. The sea from the north is called the Bali Sea of the Pacific. High season: May, September, October. Rainy season: December – March. Flight time from Moscow: 13 hours without a change. Difference from Moscow : +5 hours. Currency in Bali: Indonesian rupiah (Rp, ₨), equal to 0.0047 R .
✈️ Getting there
Rossiya Airlines flies directly from Moscow to Bali. Qatar Airways and Thai Airways have convenient flights with one connection. Tickets with one or two connections cost on average 60,000 P per person. In February, March, September and October, the price drops to 50,000 P .
What to see in Bali
Amed is an area in the north of the island. There is calm water and gorgeous views of the volcano Agung. The activities are snorkeling, diving and paddle boarding. You can rent a mask and flippers for 50,000 rupees (230 P ) for a couple of hours. A paddle board will cost 60,000 rupees (270 P ) per hour.
The Botanical Gardens is a large park in the center of the island. There are lakes and strawberry farms nearby. You can go to the Botanical Gardens for a day to walk through the cool, shady alleys and have a picnic in the clearing.
Sekumpul is the highest and most powerful waterfall in Bali. It is located in the north of the island. From the parking lot to the waterfall through the jungle leads a scenic road. You can walk it on your own or hire a guide from the local villagers for 100,000 rupiah (455 P ). The guides are waiting for tourists in the parking lot.
Batur is the second highest volcano on the island and can be easily climbed by a tourist with average athletic training. The two-hour ascent begins at night to meet the sunrise at the summit.
No guides are allowed on the volcano. One guide for a group of up to four people costs 600,000 rupees (2,730 P ). The guide can be found in the parking lot.
️ Districts and Beaches of Bali
Nusa Dua is located on the Bukit Peninsula in the south of Bali. There are good sandy beaches with calm water, but it's a long way to the interesting places of the island.
Kuta and Seminyak – classic Asian resort areas, where the nightlife is bustling. It is worth settling in these areas to lie on the beach during the day, and at night to walk. Also in Kuta, a lot of surfing schools and equipment rentals.
Sanur is a touristic area. It is much quieter than Kuta. Sanur has beautiful beaches, lots of Chinese restaurants, and there are diving centers. This area is a good place to live if you want to combine a beach holiday with trips around the island.
In Changu and Umalas there are still rice paddies, along which there are stylish European cafes. The beaches are the same as in Seminyak, but less crowded. From these areas it is also convenient to drive around the island. For surfers with little experience there are good conditions: gentle waves.
Ubud is located in the center of the island, among the rice terraces and jungle. The coast is far away and can take up to two hours during the day. People go here to practice yoga, meditate and contemplate nature.
Money.
Stores and cafes accept cards, but it is better to pay in cash and withdraw money from ATMs at the bank office. Skimming machines are very common in Bali.
Changing rubles for rupees on the island is not profitable. The exchange rate for such an exchange differs from the official one almost twice, so it is worth bringing dollars or a dollar card.
Lodging
Cafes for tourists The most trendy cafes in Changgu. On average, it costs 500 P to eat at a cafe . For this money, you can eat a burger with salad and fries. A grilled tuna steak with vegetables and rice costs Rp 60,000-70,000 (Rp 270-320 ). A bottle of beer at the cafe will cost Rs. 35,000 (160 P ), a glass of wine will cost Rs. 70,000 (320 P ).
Cafe for locals Everything is overcooked, often with rancid oil. A serving of rice with chicken and vegetables costs 15,000-20,000 rupees (68-91 P ).
Stores Among the stores are Pepito, Frestivo, Carrefour. A dozen eggs costs Rs. 30,000 (P140 ), a liter of milk costs Rs. 29,000 (P130 ). Baby food is better to bring your own: the local one has a lot of sugar.
Fruit Fruit is sold in markets, which are in every district. In the supermarkets, fruit is more expensive by half. Papaya costs Rs. 9,000 (41 P ) per kg, pineapples Rs. 5,000 (22 P ) apiece. Fruit can be considered expensive if it costs more than 50,000 rupees (230 P ) per kg.
Fish Market Jimbaran has a large selection of fresh fish and seafood. Shrimp cost 150,000-250,000 Rupiah (680-1140 P ) per kg, tuna 50,000 Rupiah (230 P ) per kg. There is a beach with restaurants nearby. You can bring your own fish and have it cooked. That way dinner will come out a half or two times cheaper.
️ Transportation.
Cabs Taxi drivers often don't turn on the meter and jack up prices. The minimum fare for a ride is 50,000 rupees (230 P ). Catching a cab is easy only in Kuta and Seminyak.
Motorcycle cab The Go-Jek mobile app allows you to call a scooter with a driver. A kilometer costs 2,000 rupiah (9 P ). There are many drivers in Changu, Seminyak and Kuta, but almost none in Bukit.
Bike The most convenient and cheapest way to get around the island. Booking a bike from small private companies is half the price of websites. In private companies, a small Honda Wario-ef-ai costs 45,000-60,000 rupiah (200-250 P ) per day, and a wide and comfortable H-max costs 100,000 rupiah (455 P ) per day. Booking a bike for three weeks can be more expensive than a month. The Wario usually costs Rs. 700,000 (3,120 P ) per month, the H-Max Rs. 1,400,000 (6,240 P ).
Car Renting a car with a manual costs 200,000 rupees (910 R ) per day or 2.5-3 million (11,400-13,600 R ) per month, an automatic is 1.5 or 2 times more expensive. Bali has narrow roads and heavy traffic – you have to stand in traffic. Rental cars are old. Before you pay, it's better to arrange a test drive.
Private owners usually do not insure bikes and cars. If you break something, you will have to pay. For example, they will charge $150 ($9,864 P ) to repair the shock absorber fork.
What is forbidden on Nyepi Night in Bali
In March, the Balinese celebrate their New Year, Nyepi, on the new moon. It is believed that during this time evil spirits fly over Bali. The locals pretend that the island is uninhabited: they stay at home, turn off the lights and do not cook food. Tourists are also not allowed to go outside the hotel or villa.
How many temples are there in Bali?
Bali is called the island of 20,000 temples. The most famous temples are Pura Besakih, Pura Lempuyang, Pura Taman Ayun and Pura Ulun Danu Bratan. Tourists are usually asked to wear a sarong, a traditional piece of clothing that resembles a long skirt. The sarong is given for free at the entrance.
Internet.
Most hotels, cafes and some stores have free wifi. The speed is low. Even if the hotel has good wifi, it's better to buy a local SIM to call your guide or insurer.
A SIM card with 3 GB of traffic costs 55,000 rupees (250 R). There is good coverage by XL and Telkomsel: they have coverage in all areas of the island. The SIM cards are sold in stores along the road.
⚠️ Safety precautions
Bali is not safe. Locals cheat at exchange offices, rip off bags while riding a bike, steal money on beaches, and install skim machines on ATMs to steal card data. We talked about this in detail in a separate article in T-J. But if you take precautions, you can reduce the likelihood of unpleasant incidents to a minimum.
If something happens
Russian Embassy in Indonesia Address: Java Island, Jakarta, Jalan H. R. Rasuna Said, Kav. x-7, № 1-2. Phone: +62 21 522 51 95. 24-hour emergency phone number: +62 21 522 29 12/14.
Honorary Consul in Bali Address: Bali Island, Perumahan Bali Kencana Resort II, Block Merpati #10, Ungasan – 80364. Phone: +62 851 0079 1560.
We are looking for people who travel independently. If you have organized vacation in Russia, near abroad, popular resorts or more exotic places – share your experience with us.
The Indonesian island of Bali – an oasis of Eastern spa traditions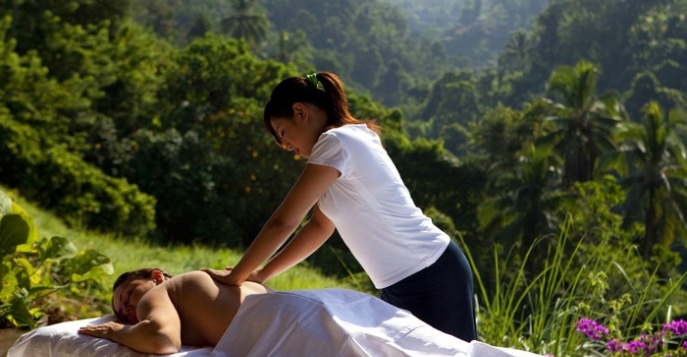 book
At almost every hotel on the island of Bali, spas are always at your service. The combination of exotic nature, colors, smells and sounds, the temperature of the masseur's hands, special foods and drinks, and yoga and meditation make this treatment not only beneficial and relaxing, but also aesthetically pleasing.
Bali Spa Tours, Wellness Programs for 2022
The Remède Spa is a superb spa complex at The St. Regis Bali Resort 5*, located on the coast of Bali. There are 12 treatment rooms with state-of-the-art equipment, 2 spa suites, a yoga center, and an Aqua Vitale seawater hydromassage pool.
This program combines the beneficial effects of spa treatments, healthy eating and positive thinking on your overall body. The Como Shambhala experience is an exclusive treatment using plant extracts and the latest techniques to restore the skin's natural beauty.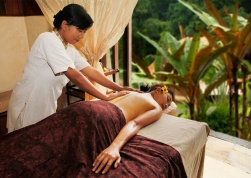 Duration: 4 days
Dates: by request
Flight: not included.
We offer you the program "Spiritual Journey" from the wellness center of Bagus Jati Health & Wellbeing Retreat 4*, which is located on the island of Bali, near the resort of Ubud. The course includes meditation, Ayurveda healing, various types of spa massages, yoga classes, cleansing rituals and famous Balinese spiritual practices. Accommodation and three meals a day are included in the program price!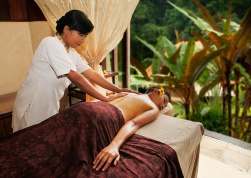 Duration: 5, 7, 10 days
Dates: by request
Flight: not included.
We offer you the "Detox" program from the Bagus Jati Health & Wellbeing Retreat 4*, which includes detoxification treatments by a specialist doctor, various massages, body masks, wraps, acupuncture sessions, yoga, meditation and much more! Accommodation, meals according to the program and therapeutic session included in the cost of the tour!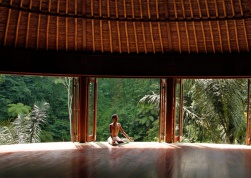 Duration: 2, 3, 4 days.
Dates: by request
Flight: not included.
The "New Beginnings" program is offered at the Bagus Jati Health & Wellbeing Retreat 4*, which is located on the island of Bali, near the resort of Ubud. The course includes a variety of massages to choose from (restorative, Balinese, Javanese, anti-cellulite), face and body masks with natural ingredients, yoga classes, cooking lessons and much more! Accommodation and meals are included in the program price!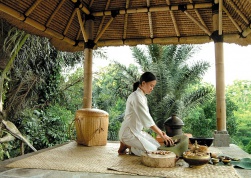 Duration: 3, 4, 5 days
Flight: not included.
The practice of yoga high in the mountains, surrounded by lush tropical forest, promotes harmony of body and soul. Yoga and Ayurveda program at Bagus Jati Health & Wellbeing Retreat 4*, which includes individual and group yoga and various ayurvedic treatments to restore the health and vitality of your body. Accommodation and meals in half board format are included into the price of the program!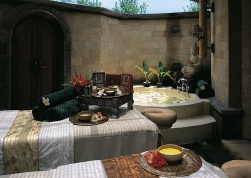 Duration: 3, 4, 5. 7 days.
Dates: by request
Flight: not included.
The spa treatment program at the Bagus Jati Health & Wellbeing Retreat 4* is focused on rejuvenation and healing of the body. The course includes a variety of massages, masks from natural ingredients, milk flower and herbal baths and other procedures for the face, body and hair. Accommodation, meals (half board) and yoga classes are also included in the price of the tour.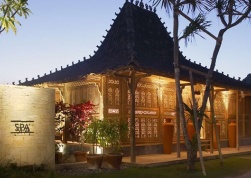 Flight: not included.
Hotel Bulgari Resort 5* offers a magical vacation in a luxurious spa resort. Exquisite design spa center harmoniously combines the sophistication of modern Italian design and traditions of the island of Bali. The spa complex is located in a secluded spot on a high bank with a stunning view of the Indian Ocean. Total isolation from the bustle of the city to create a charming world of tranquility and harmony, which we invite you to enjoy.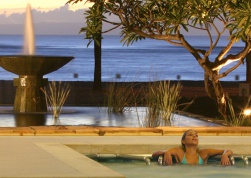 Duration: 6 days
Dates: by request
Flight: not included.
This slimming program at Thalasso Bali will help you get your metabolism back in balance, improve lymphatic circulation, detoxify, tone and ultimately get rid of excess weight. Every day you will have a welcome drink, consultation with a specialist, procedure according to the program (lymph drainage or heat effective massage, algae wrap or chocolate and honey mask), and after that – green tea at Spa Café.
Hotels in Indonesia
Hotel Ayana Resort and Spa (ex.The Ritz Carlton Bali Resort & Spa) has everything you need for a vacation. Here you will find the best rooms, impeccable service, extensive infrastructure, a rich cultural program and the opportunity to improve your health.
ALiLa Ubud boutique 5* hotel is the place where famous writers, artists and musicians from all over the world came and keep coming for inspiration. Modern comfort surrounded by luxurious nature creates a romantic and relaxing atmosphere here.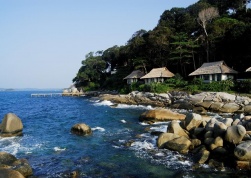 Banyan Tree Bintan Hotel 5* will offer its guests the best conditions for accommodation and recreation. The hotel's delightful apartment design, excellent infrastructure, and romantic ambience attract many customers.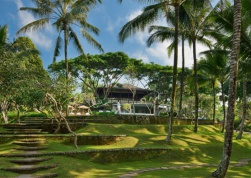 Hotel Como Shambala Estate 5* gives you a chance to spend your vacations in a marvelous harmonious atmosphere, improve your health and fully recover. Magnificent rooms, excellent infrastructure contribute to a pleasant pastime.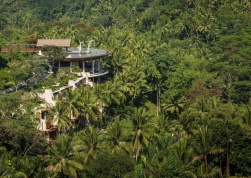 Four Seasons Resort Bali at Sayan 5* is famous for its excellent service and unique design elements in the design of rooms. On the territory there is the main building with standard rooms and villas with their own infrastructure.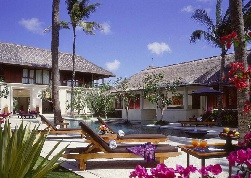 If comfort and a high level of service for you are important components of a full holiday when traveling to Indonesia, choose the hotel Four Seasons Resort Jimbaran 5 *. This hotel complex amazes by its unusual concept and quality of service.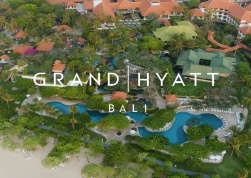 The area and park surrounding the prestigious hotel Grand Hyatt Bali 5* are considered the most beautiful and attractive in the famous resort area of Nusa Dua. The hotel consists of four buildings located on forty acres of land in the style of national villages.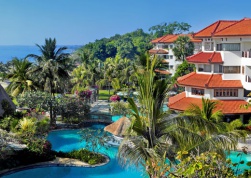 The luxurious five-star oceanfront resort offers its guests not only breakfast-based, but also all-inclusive accommodations. The resort has a spa and thalassotherapy center Thalasso Bali, considered one of the best in the country, several gourmet restaurants and bars, sports complex, children's club and water sports center.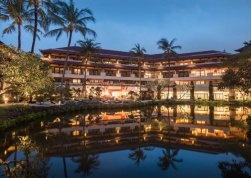 InterContinental Resort Bali 5* is a respectable hotel in the upscale resort of Jimbaran. Balinese authentic architecture and European level of service made this hotel one of the most popular places of rest for tourists from all over the world.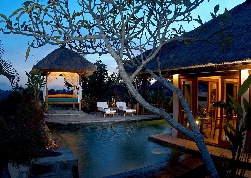 Located near the center of Ubud, the Kamandalu Resort & Spa consists of 58 luxuriously furnished and cozy villas, two restaurants and two bars, the hotel has a well-developed infrastructure for recreation and entertainment.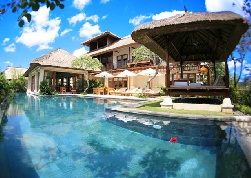 Luxurious Karma Jimbaran 5 * is the perfect place for an unforgettable vacation. Breathtaking scenery, original cuisine, comfortable villas with a private pool and exotic room design – all in a unique hotel complex.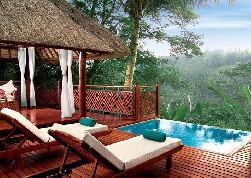 The chic Kupu Kupu Barong 5* hotel in Bali for the past 20 years welcomes famous guests who know everything about luxury holidays. The atmosphere of the "lost world" combined with the latest technology and national traditions leaves no one indifferent.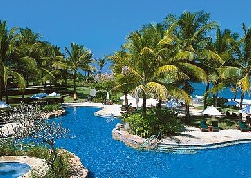 Hotel Le Meridien Nirwana Golf & Spa Resort 5* is the place of unforgettable vacation in Bali. Here the luxury and richness of comfortable rooms are closely intertwined with beautiful nature, forming a paradise.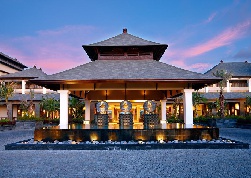 The St.Regis Bali Resort 5* gives guests the chance to have the best vacation of their lives in an amazing atmosphere of beauty, sophistication and luxury. You'll be pleasantly surprised by the level of service, the magnificence of the rooms and the excellent infrastructure.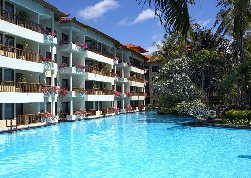 Hotel The Laguna Resort & Spa 5* is located in Nusa Dusa – the most prestigious resort area in Bali. The combination of modern design and traditional Balinese architecture in the midst of beautiful nature makes it the best hotel for a luxury paradise vacation.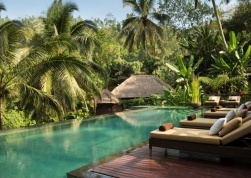 Luxurious Hotel Ubud Hanging Gardens boutique 5 * offers its guests to experience the full comfort of rest among the enchanting tropical jungle. Fantastic scenery, royal service, unique microclimate contribute to recovery and relaxation, setting you in a romantic mood.
Thalassotherapy spa: tradition and modernity
The ancient tradition of Indonesian spa procedures is based on the ancient Eastern concept. It lies in the direct connection between a person's outer beauty and his/her harmonious relations with the surrounding world. For centuries, local masters have used only natural ingredients: flower petals, dried herbs, various ground nuts, seaweed, milk, and sand and stones.
So what can be offered to tourists in Bali spas? Packages can include, for example, traditional Javanese and Indonesian massages, reflexology, aromatic oil baths, hot stone massage, and various facials using natural local ingredients.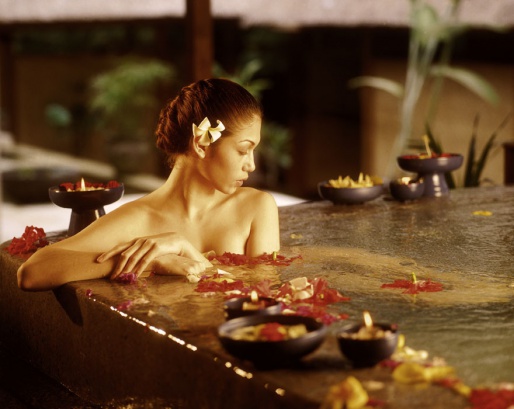 What is thalassotherapy?
Everyone knows that the sea is the source of life, it is an effective key to health and beauty. The principle of thalassotherapy is based on the use of seaweed and sea water, and the fresh warm air of Indonesia. The spa procedure practiced on the island of Bali has an overall effect on the whole organism, restoring the supply of natural elements and mineral salts. The result is not only complete relaxation of the body, but also tranquility of the mind.
Widely practiced in Bali spa salons, thalassotherapy also has a positive effect on blood circulation, destroys excessive fat deposits, moisturizes and purifies the skin, relaxes and relieves stress. There are several thalassotherapy centers in Indonesia: for example, the Grand Mirage and Ritz-Carlton hotels on Bali also offer spa salons of European level. Spa treatment is a real sea of pleasure, which you want to share for two, that's why it is so popular with lovers.
How does the SPA procedure work?
Before going to the Thalasso Center, clients are recommended to fill out a special "Questionnaire", answering questions about your health condition. This information should be filled in with the utmost care. If you have any concerns about your condition, it is best to consult a doctor at the Bali Spa. You should also inform the specialists in case you are pregnant.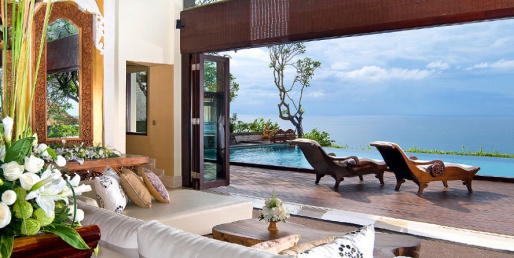 The main procedures included in thalassotherapy are
The Sharko shower is an effective stress reliever, and serves to fight cellulite. It represents a strong stream of seawater directed by a therapist to specific points on the body.
Another widely practiced spa procedure in Bali is affusion massage. It helps you relax, calm, and detach from all your worries. In addition, it serves to improve blood circulation.
When wrapping in seaweed, one of the most popular procedures in Indonesia, the body is smeared with heated seaweed paste, and then wrapped in a special blanket or towel.
Many people associate Bali with spa massages using natural aromatic oils (jasmine, lavender, eucalyptus, and tropical fruit oils).
If you have visited Bali, you must try spa procedures with seaweed. For example, an algae bath, in which air jets carefully massage your body.