What to bring from Belgium – gift and souvenir ideas
No trip can be called completely successful if no souvenirs were brought from it. Overseas curiosities and original things will keep the memory of your trip and will be a memorable gift for your loved ones. Each country has its own unique items. What to bring from Belgium? If you are puzzled by this pleasant conundrum, you are on the right page.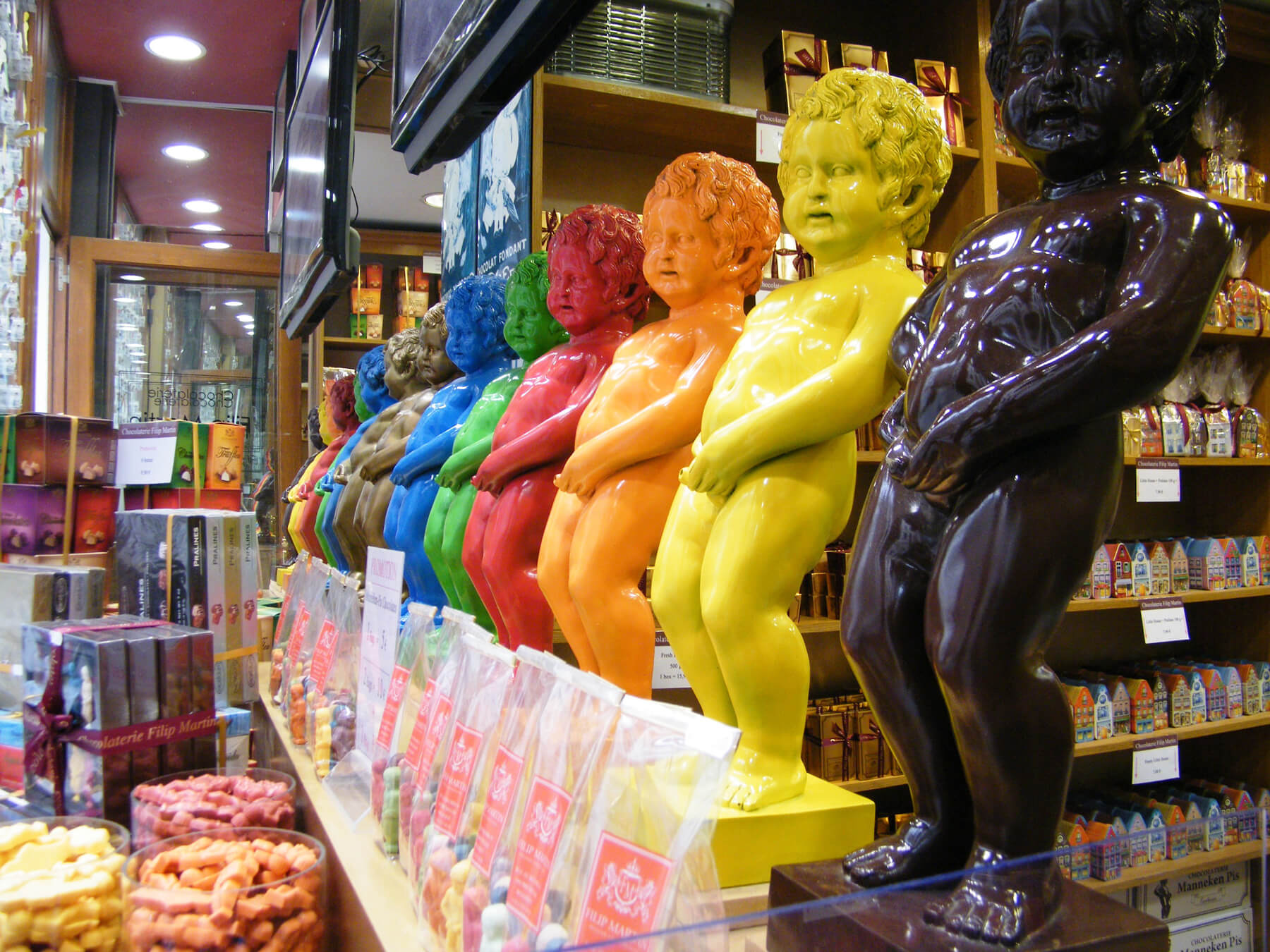 Chocolate territory
Belgian chocolate is in no way inferior to its Swiss friend. The praline, or almond filling, was invented in Belgium, and can nowadays produce more than 220,000 tonnes of chocolate every year. The Belgians themselves can't imagine their life without this delicacy, and to pay their respects to it, they've even opened a real chocolate museum in Brussels.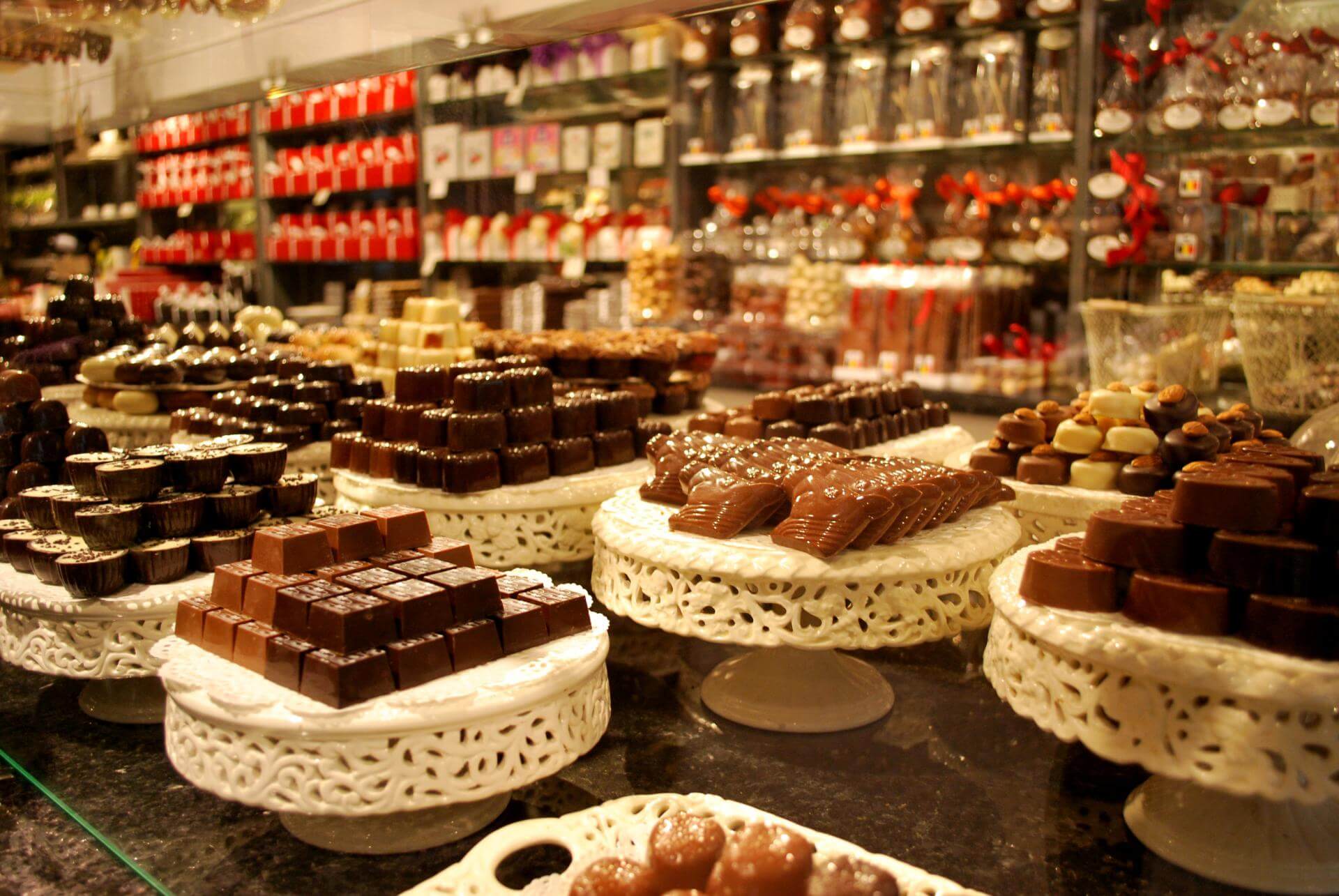 In any city of Belgium, you will find a variety of chocolate shops, where you can buy as a gift the classical praline chocolates, as well as sweets with unusual additives. The price depends on the brand and the number of candies in the box. Inexpensive variant is possible to buy for 17-25 €, and more elite brands can cost 40-50 €. The highest quality brands are considered:
Many boxes are decorated with Belgian landscapes, and some candies are made in the form of intricate figures. Such a souvenir is necessary to bring from your trip: after all, chocolate will be a worthy gift for your loved ones.
On a side note. To find out what you can eat in Belgium, click here.
The world's tastiest waffles
If you've visited Belgium but haven't tasted the local waffles, consider that you haven't been there. This pastry creation is served not only with fruit, chocolate, and berry fillings, but also with cheese and fish fillings. And if you're still thinking about what to bring back from Belgium as a gift, the unequivocal answer is waffles.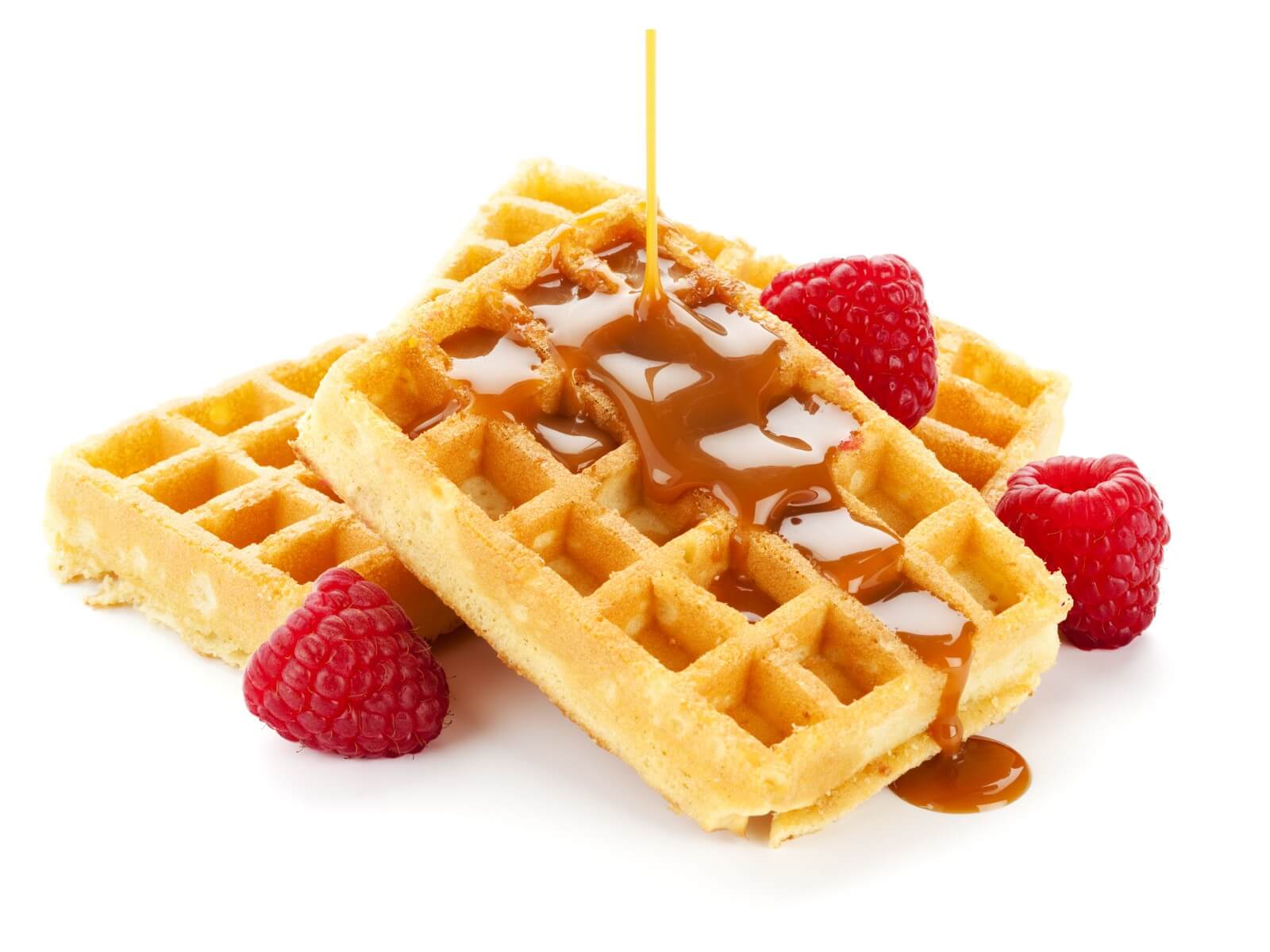 Especially for tourists, this delicacy is packed in beautiful boxes that are easy to transport in luggage. But remember that the waffles have a short shelf life, so it is better to buy them on the eve of departure. The price for this product starts at 2.5€.
An abundance of cheese
When it comes to quality cheese, many of us think of the Netherlands with a countless number of cheese shops throughout the country. However, Belgium is not in any way inferior to its Dutch neighbor. Belgian cheeses such as Orval, Remudu and Limburger have long been loved by gourmets because of their unique taste. The Brugge Oud brand is especially popular with tourists, and they often decide to bring it as a gift to their acquaintances.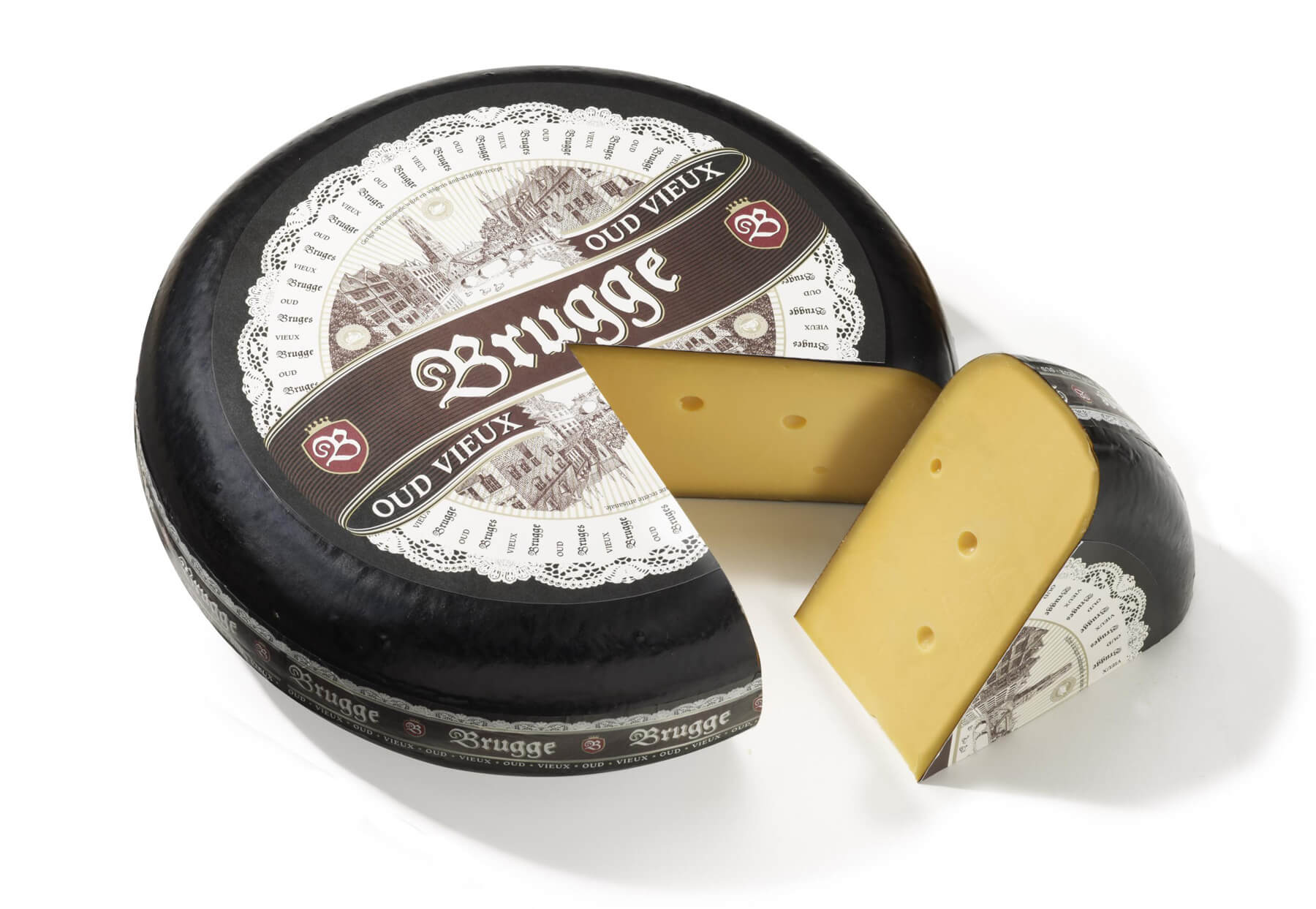 And in order to buy this original product, you do not necessarily need to go to the cheese factory, because most large Belgian supermarkets are full of varieties of cheese for every taste. The cost of cheese products, of course, depends on the variety and weight. So, an inexpensive cheese in a package of 200 grams will cost 2-4 €, and better cheese brands will cost many times more.
Belgian beer
If you are tortured by the question of what can be brought from Belgium as a gift to friends, do not hesitate to buy beer! The Belgians love Belgian beer and know how to make it. In this country, there are more than 800 varieties of beer, the annual consumption of which is 150 liters per person!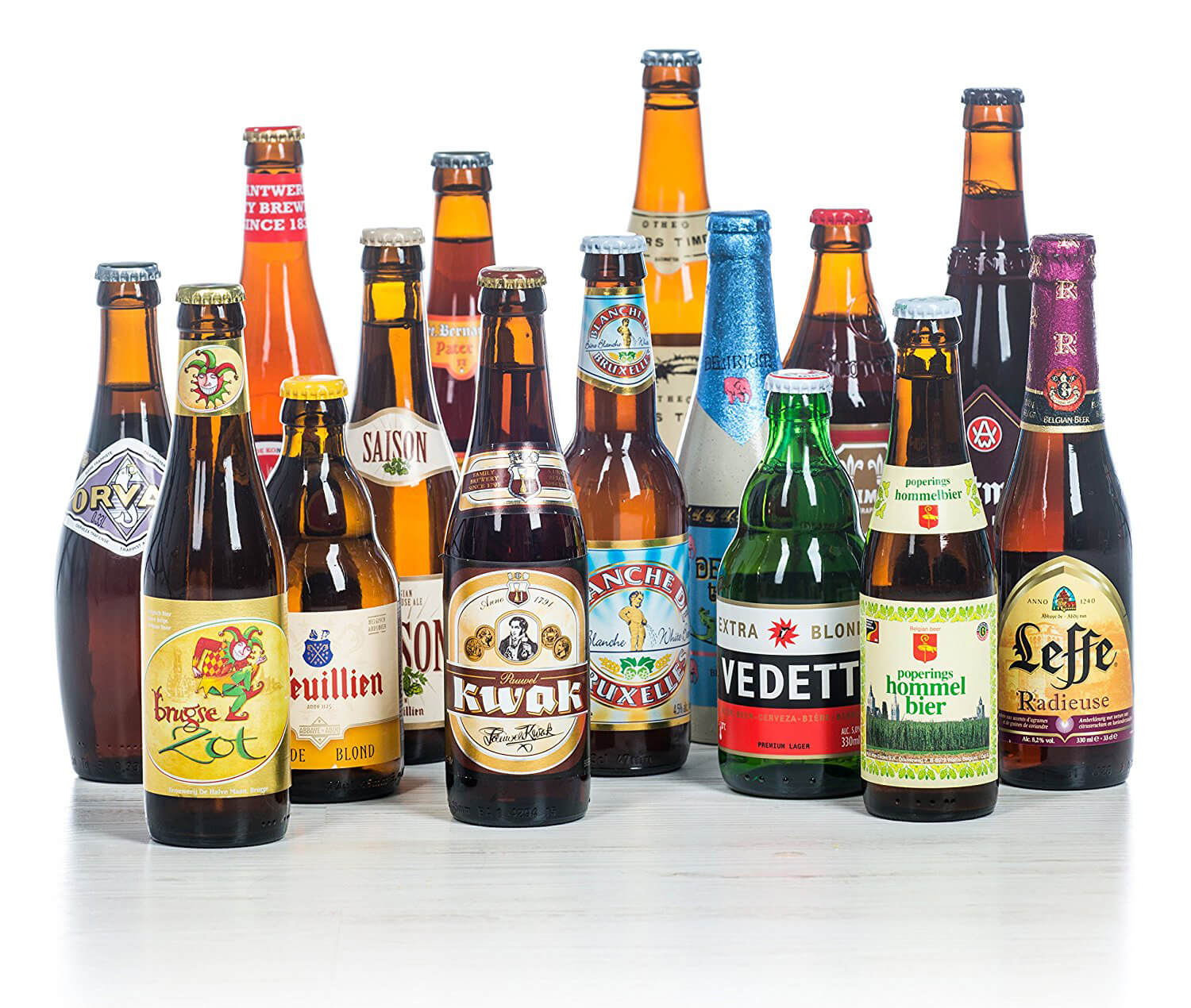 Here you can find fruit beers based on strawberries, blackcurrants and cherries, as well as more tart beers with an unexpected aftertaste. The Belgians are sure that to experience the true taste of the drink, you need to drink it from a special glass. The cost of a bottle of Belgian beer varies from 0,8 to 1,7 €. If you want to bring a beer as a gift, complement it with a signature mug.
Genève and the Antwerp Elixir
And what's that? Just what you can buy in Belgium as a souvenir. Jenever is a local alcoholic drink of elevated degrees. It is considered the ancestor of British gin: as it is the favorite of Englishmen, it is made on the basis of juniper berries, barley malt and wheat grains with the addition of herbs and spices. Such a drink would be an unusual gift, especially for men. The cost of jenever is on average 15-20 € per bottle (700 ml).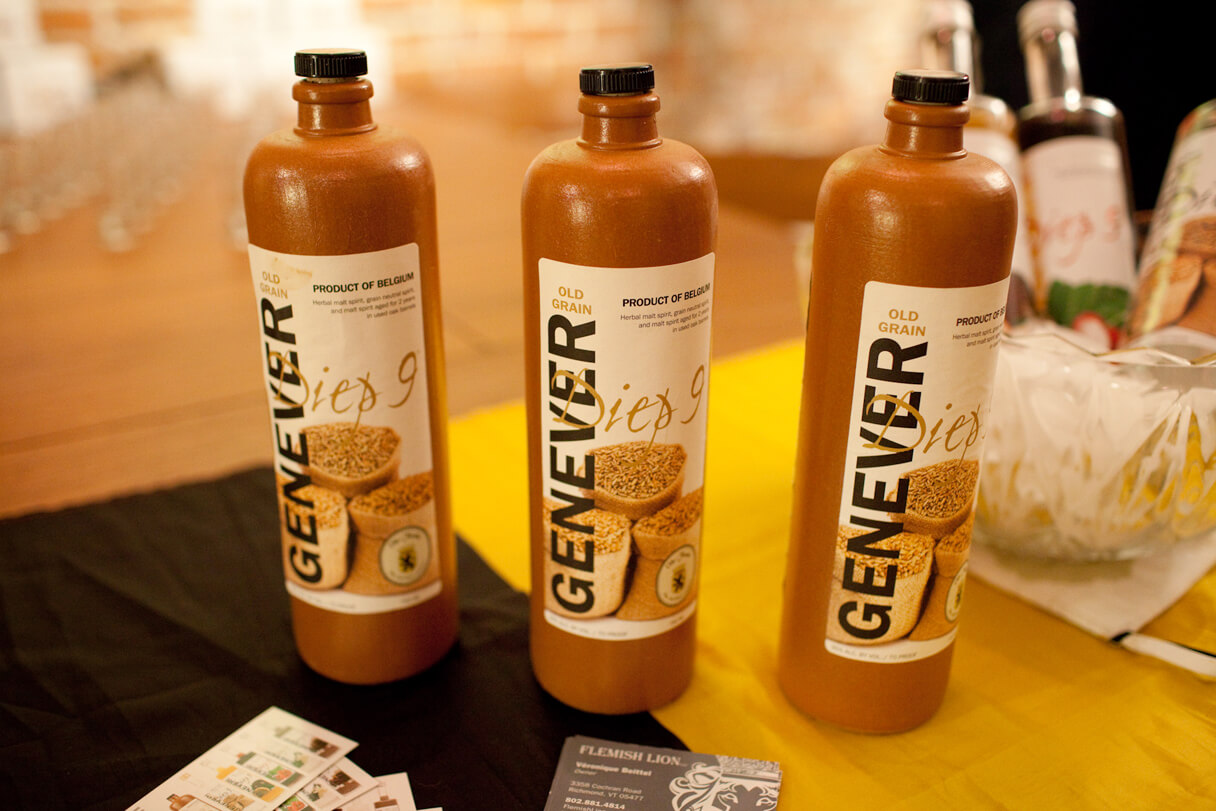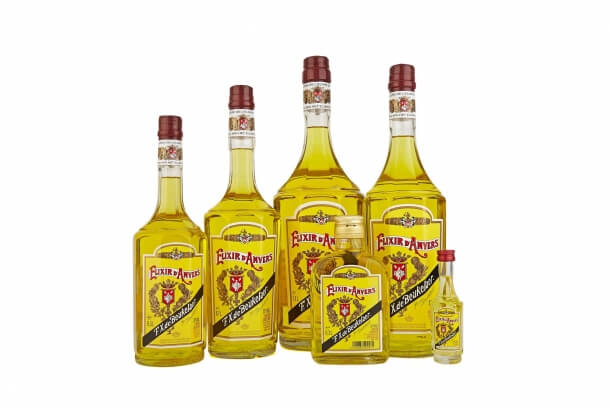 From Belgium you can bring another national drink – Antwerp liquor. This herbal elixir first appeared in the country in the 19th century and is still very popular among locals and tourists. You can buy it in any Belgian supermarket and in gift shops. The price for a small bottle is 5-6 €.
Flemish Lace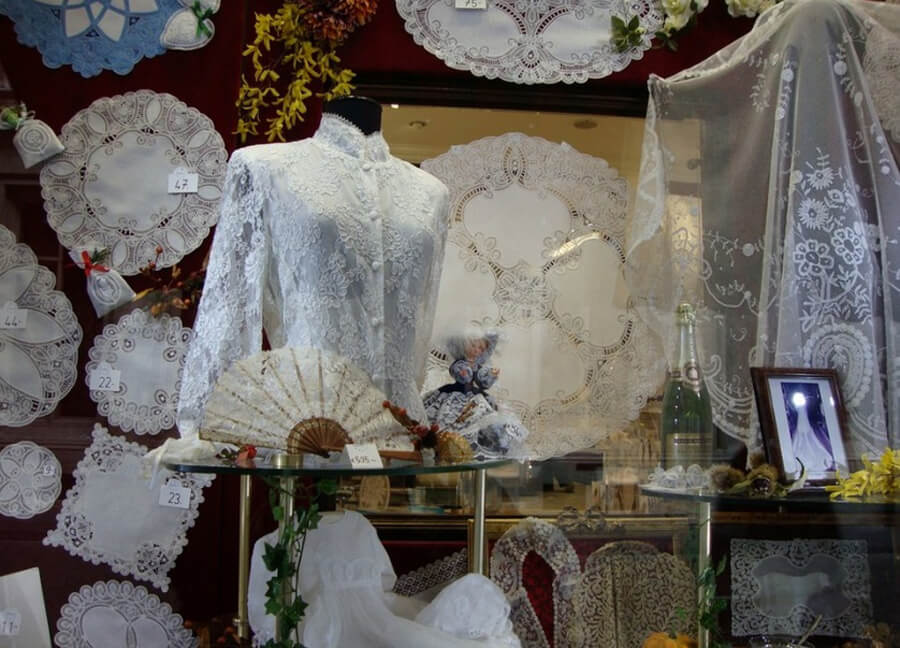 Belgian lace was once the attribute of aristocrats, but today it can be bought as a gift by any traveler. The center of lace production is the city of Bruges, but the work of lacemakers are available in specialized stores in Brussels.
As a souvenir you can bring tablecloths, linens, pajamas and even entire outfits, decorated with lace. Keep in mind that fine handmade work is not cheap: for example, a napkin of size 30X30 will cost you at least 100€.
Sightseeing in souvenirs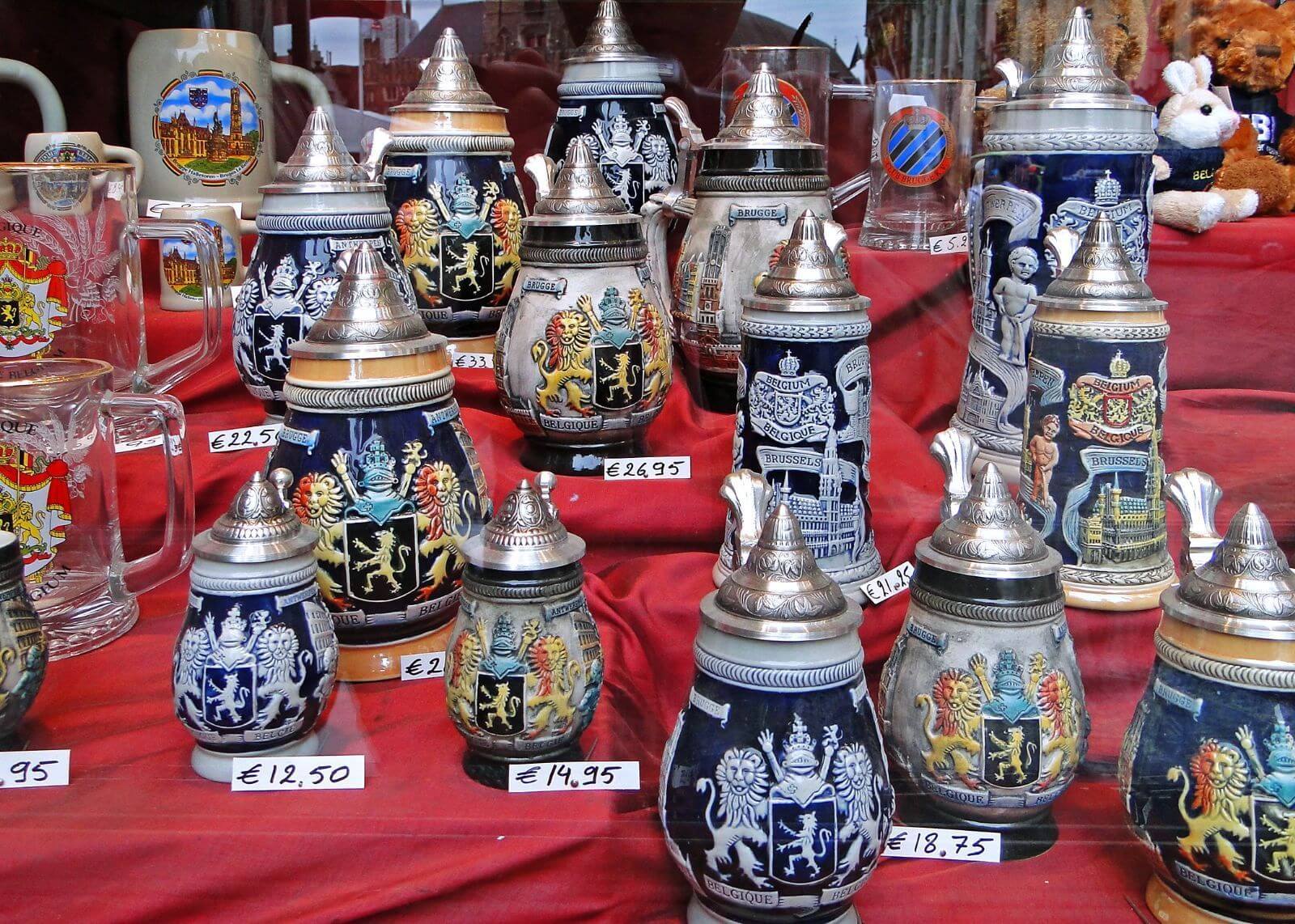 There are a number of standard souvenirs from Belgium that you can bring as a gift. These are products with images of the main sights. What among them? All in the best tourist tradition:
The famous Brussels pissing boy in miniature is a top seller. Statuettes in the form of Atomium, the second trademark of Brussels, are also in great demand. You will not lose your wallet for these souvenirs, with prices ranging from 2 € to 10 €.
Jewelry and diamonds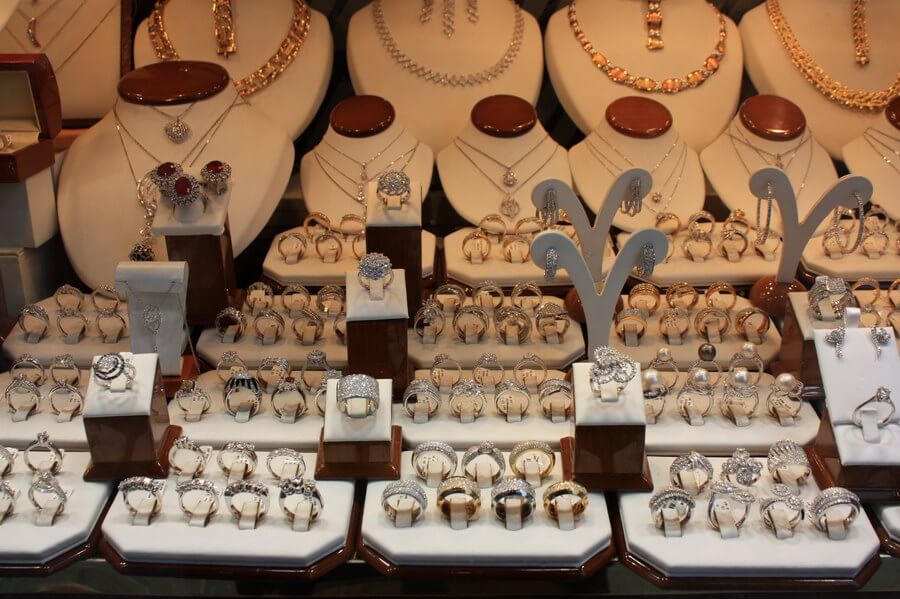 Antwerp is the second largest city in Belgium, which can rightly be called the diamond capital of the world. Every year more than 80% of the world's diamonds are processed there. The reason for this is the highly developed infrastructure for diamond cutting and manufacturing. That's why Belgium is famous for its exclusive jewelry, for which women from all over the world come here.
The diamond quarter in Antwerp has become a real paradise for lovers of fine jewelry. The prices for the jewelry are varied. So, an unpretentious silver ring without precious stones will cost about 20-30 €, but jewelry with diamonds – from 200-300 € and up to infinity.
Cosmetics and perfumes
The perfume shop of Guy Delforge, located in the historic city of Namur, is famous all over the world for its unique fragrances. And if you are a lover of unusual smells, then these perfumes must be on your list of things to buy in Belgium. The more so the price for them is small and starts at 20 €. To bring such a souvenir for a woman is the perfect solution.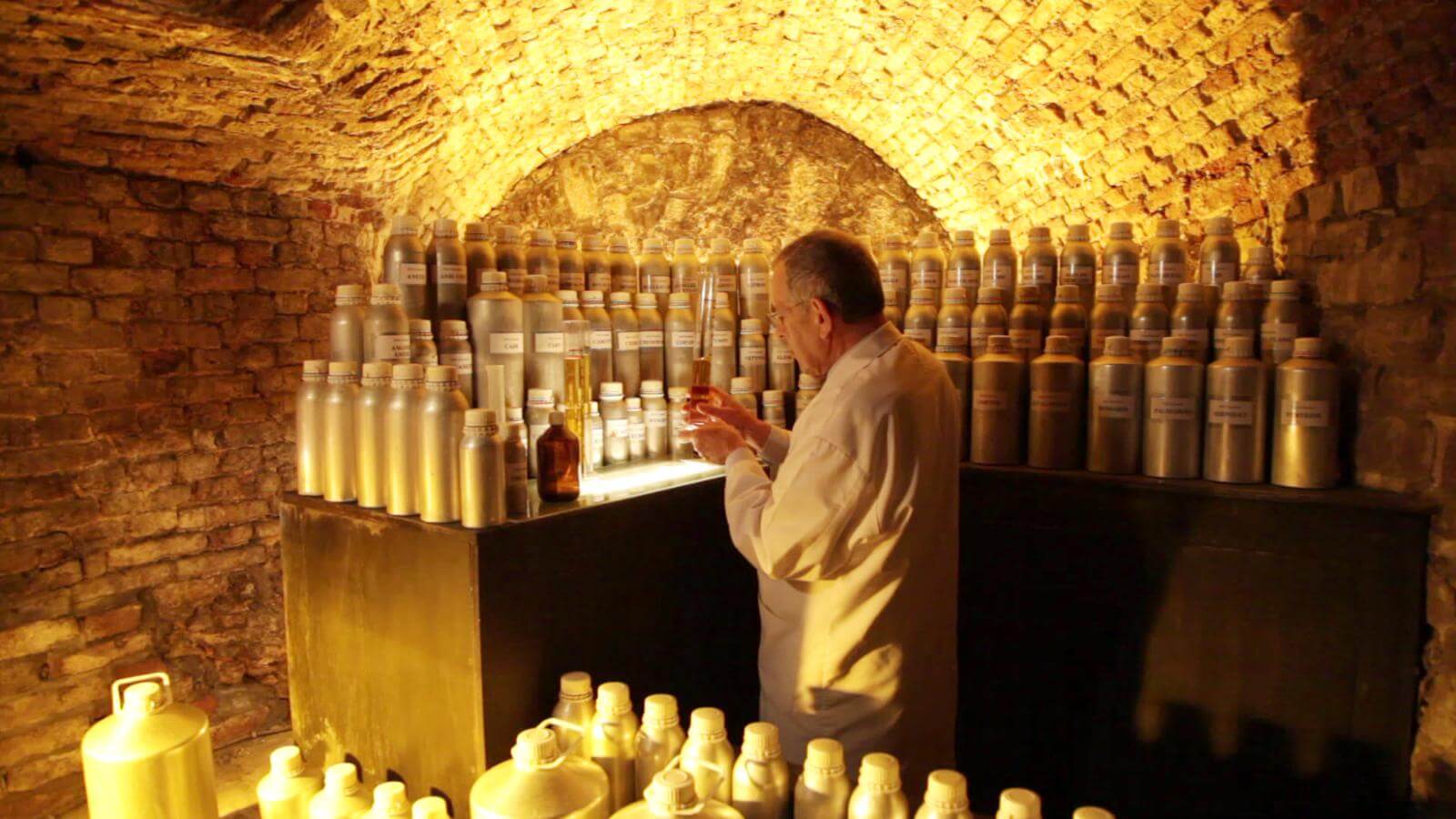 Unfortunately, Belgium does not have its own exclusive cosmetic brands, but there is a wide range of branded products, which are difficult to find in Russia. So, in pharmacies and stores you can buy cosmetics brands Darphin and Avene.
Exquisite porcelain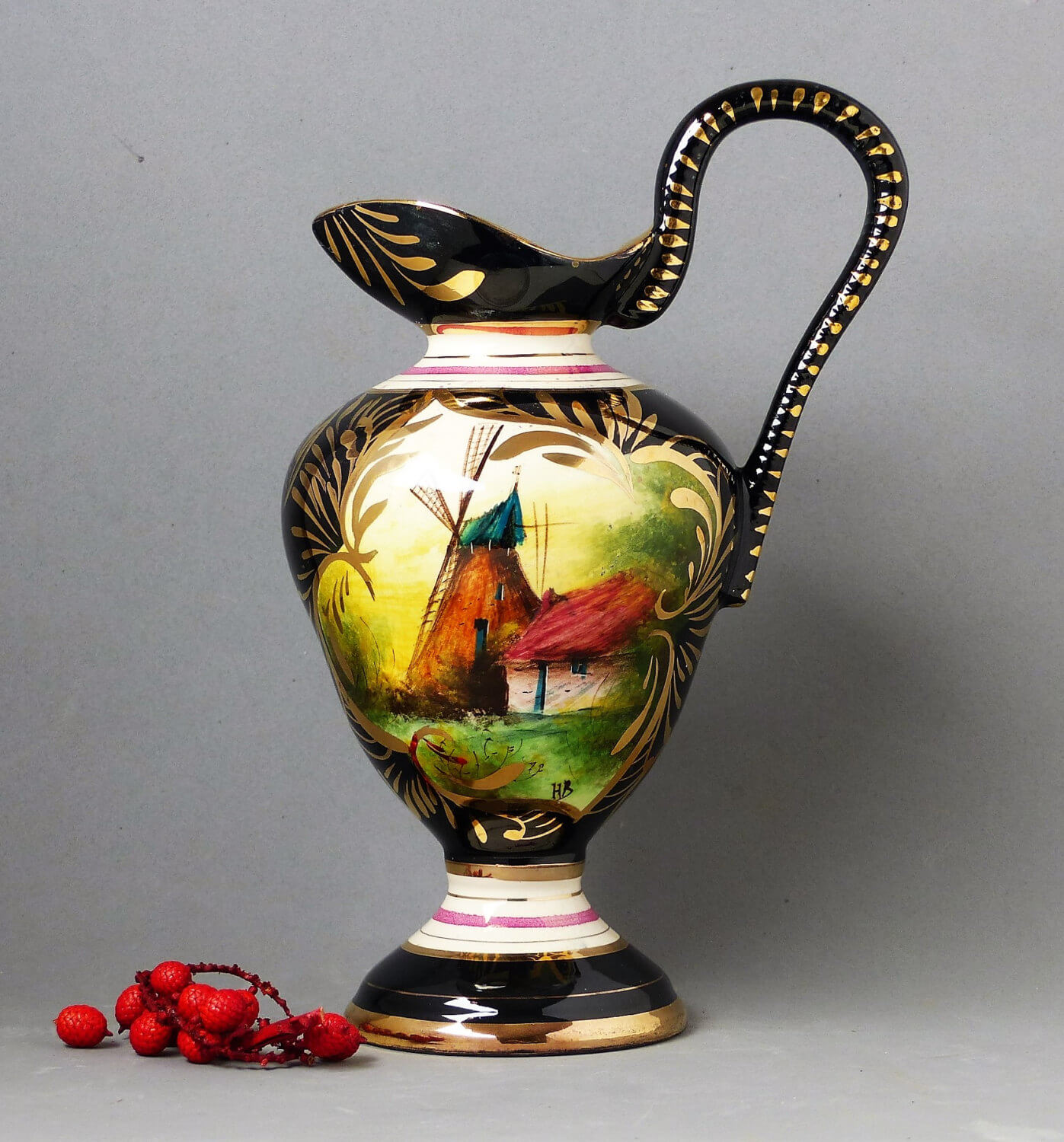 One of the oldest cities in Belgium, Tournai preserves the secret of producing elaborate porcelain pieces, which today amaze with their filigree. Original vases, dishes, porcelain dolls, painted with floral patterns in delicate colors can be a great souvenir for a woman.
The cost of the Belgian porcelain depends on the size of the object and the complexity of its execution. For example, a small milk jug can be bought for 10 €, and a medium-sized vase with hand-painted painting for 150-200 €. Prices for antiques are measured in three and four digits.
Tapestry Paradise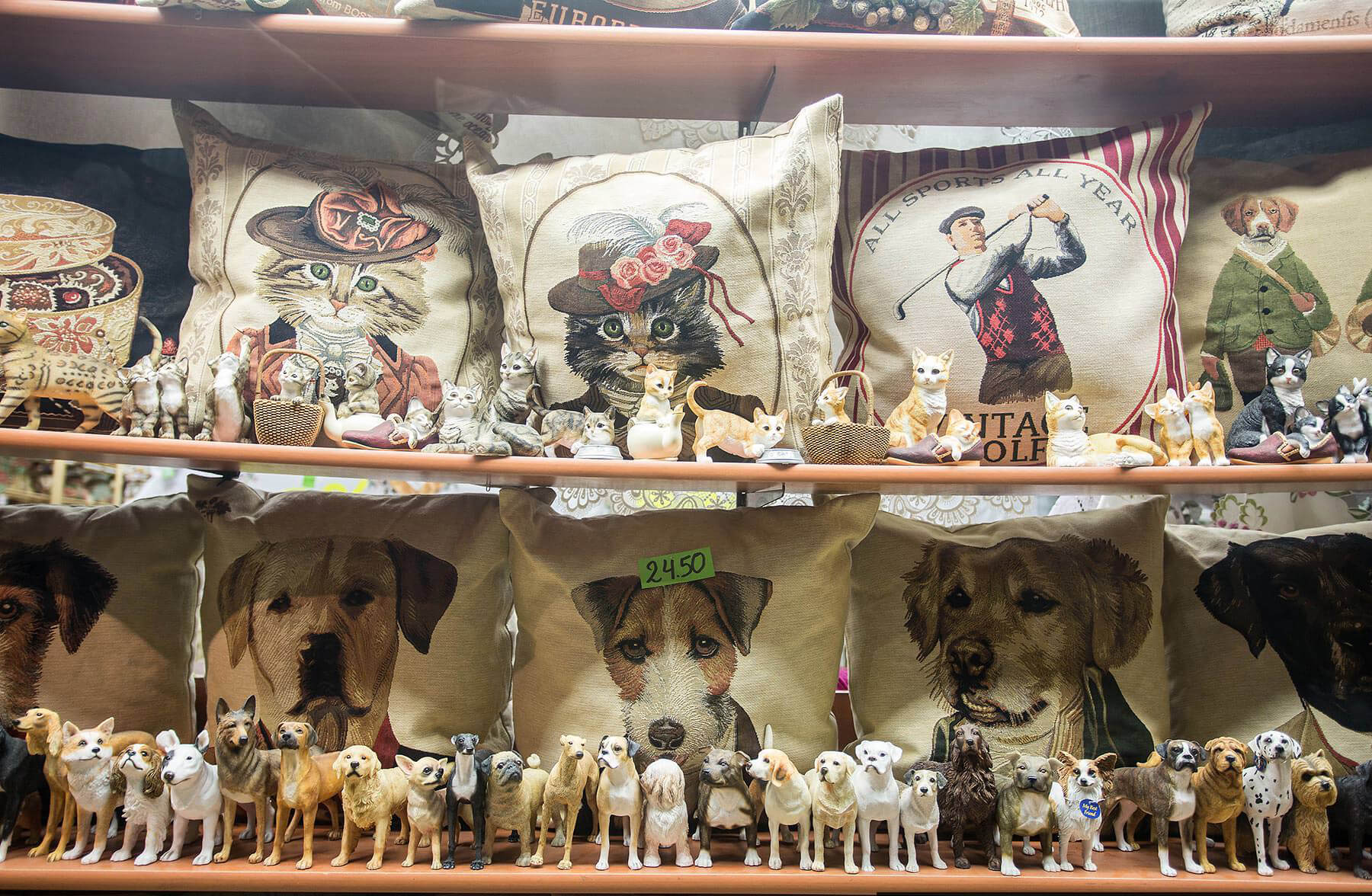 Fine art, brought to life on a loom, took over Belgium in the 14th century and today has reached a large scale. Tapestries with medieval motifs would make a worthy souvenir. In addition to luxurious expensive canvases, travelers have the opportunity to buy useful accessories with tapestry inserts: purses, bags, pillows and more. The price for such products starts from 8€.
Conclusion
Any, even the most insignificant souvenirs keep the memory of our trips and make our loved ones happy. We hope that after reading this article you will decide exactly what to bring from Belgium. Of course, you can not buy everything, but a couple of miniature figurines for a long time will remind you of memorable moments of the trip.
Video: food prices in Belgian supermarket.
Author: Catherine Unal
Updated: 17 Aug, 2021 Turkey is a country with rich culture and traditions.
Updated: 10 Feb, 2021 Every country that is present in the list of places to visit in…
Updated: 20 Oct, 2018 An obligatory part of traveling to another country is choosing the best…
Updated: 5 Apr, 2021 Vacationing in Norway is undoubtedly a wonderful and unusual adventure…
9 Souvenirs You Must Bring From Belgium
When mentioning Belgium, Belgian waffles, Belgian chocolate and the world famous eccentric sculpture of Piss Boy come to mind. Let's see what else you can take from Belgium besides standard souvenirs and Chinese magnets.
↑ 1. Belgian chocolate
Did you know that along with Switzerland and France Belgium is in the top three world leaders in producing high quality chocolate? Shell candy from Guylian is one of the most popular souvenirs in Brussels.
Every city in Belgium has its fair share of delicious chocolates, but Bruges is considered the real chocolate capital!
Not only can you buy chocolate sets as gifts in Bruges, but you can also visit a chocolate museum and chocolate restaurants where all meals, including mains and hot meals, include cocoa beans.
The best place to buy chocolate in Belgium is in boutiques and specialty stores, because that's where you can find the widest range of this delicacy. The best places to buy them are Mary, Cote d'Or, Barry Callebaut, and Bruges Swan, which makes the most delicious pralines in the world and their flavor is a closely guarded secret.
↑ 2. Flemish Lace
The Belgian region of Flanders has been producing lace since the early Middle Ages. And many centuries later, lacemaking is still very much a part of Flemish production.
In addition to lace souvenirs, Bruges has a museum dedicated to fine lacemaking as well as several open workshops where you can see how lacemakers work.
If you only plan to visit Brussels, there are also open workshops where you can see how Flemish lace is made – at the Manufacture Belge de Dent, for example.
Lace in Belgium is not only used to make tablecloths and napkins, which you can buy as a gift for your grandmother or mother, but also linens, paintings, clothes, and much more.
↑ 3. Cheese
The story with Belgian cheese is the same as with chocolate – Belgium is famous for its cheese all over the world. Belgian cheeses are considered to be the best in the world, along with French, Swiss and Dutch cheeses.
Cheese making in Belgium began in the 16th century, when it was one of the main sources of income for farmers.
Belgian brand "Old Bruges" by Belgomilk is also sold in Russian supermarkets. Of the original cheeses in Bruges or Brussels, you can taste such varieties as Limburger, Remuda, Orval and others, which can be found not only in cheese boutiques, but also in monasteries or simply in cafes and restaurants.
↑ 4. Beer
The monasteries also make beer, which often appears in lists of the most popular souvenirs.
↑ 5. Waffles and Ghent spouts
Desserts in Belgium are an art of confectionery, so you can't go without sweet Belgian souvenirs. The doughnuts, jelly sweets, mattentarts, waffles, gingerbread and cookies – you have to try them all in Belgium!
Most sweets, including waffles, do not keep for a long time, but for tourists make special gift packs in which desserts can survive the flight. True, to buy confectionery as a souvenir must be on the day of departure.
In addition to waffles, which you can try even in special booths on the street, are popular original candy "cuberdons", or "Ghent spouts. These are special chocolates with liquid berry jelly inside. Thanks to its amazing and rich filling, candies get incredible taste. Because of the same filling, the candies cannot be stored for a long time, as the jelly inside will become hard and the special taste will be lost.
↑ 6. Porcelain
Just like lace, porcelain is the calling card of Belgium. The city of Tournai produces porcelain of amazing craftsmanship, finesse and elegance.
Souvenir porcelain is sold everywhere in Belgian tourist towns. But to find the real thing, you must look not in the center, but closer to the outskirts of town – in authentic shops and antique stores. You can also find authentic things at flea markets.
↑ 7. European cosmetics and perfumes
The original perfume by Guy Delforge can be bought in Namur, where the famous perfume workshop is located. Perfumes from Delforge have a subtle fragrance, and the price is not too high. Almost every tourist can afford to buy a bottle of fragrant perfume as a gift.
Cosmetics of European brands can be found everywhere, including brands that are not represented in the Russian market.
↑ 8. Tapestry
The most amazing thing you can bring from Belgium is tapestry. Tapestry making started here back in the 14th century and is just as popular today.
Gorgeous woven paintings are not only a great gift, but also a great purchase for your own home.
Tapestries are sold here as sofa cushions, purses, bags and other items of clothing, accessories and home decor.
↑ 9. Juniper and Antwerp liqueur
Juniper berries, wheat grains, barley malt, and spicy herbs are used to make a strong alcohol that tourists say is similar to gin.
Jenever is sold in matte gift bottles, and this drink would make a really great souvenir from Belgium for men.
In addition to jenever, the herbal liqueur from Antwerp is worth a look. This elixir is bought with pleasure by the Belgians themselves, and it is very popular among tourists.
Yandex Travel is a service where I now book accommodation before a trip to Russia and abroad: hotels, hotels, hostels and apartments. Options can be filtered by budget, location, rating and other parameters. You can pay for reservations with Russian cards, including MIR . As an alternative to Booking and Airbnb.