South Asia: journey to Bangladesh
Bangladesh is full of joie de vivre with its multicultural diversity. Unique temples tucked into the green valleys of the state, and quiet beaches are heated by the warm sun. Land of historical legends, ancient buildings and a lot of interesting things inside ! And now all the subtleties of South Asia, as well as the best places in the country will be revealed.
About Bangladesh
The state of Bangladesh is located on the continent of South Asia. Most of the country is surrounded by the Indian border. In some crossings it borders Myanmar and the Bay of Bengal. The main capital is Dhaka city. Population statistics as of 2021 is about 167,534,867 . Among the people with a large percentage are indigenous Bengalis 98%. The rest of the inhabitants are Hindus 10%, Arabs 9%, Asians 5% and immigrants 5%. Among the religions of the people, Islam is practiced by 89% of the population. Also about 10% are Hindu and 5% are of other faiths. Bengali is recognized as the official language of the country. It's worth noting that some Bengalis understand Arabic and some understand English.
About Bangladesh
Geography and Landscape
Geographically the state is located in a valley of rivers, the longest of which is considered the Ganges. The country is re-created among the sublime hills, tropical rain forests, mountain plateaus and the coastline. In Bangladesh is located one of the longest beaches in the world of the same name with the city of "Cox's Bazar". The country's climate is hot enough, but humid because of the rainy season. On the territory of the state are damp mangrove tropics, bamboo thickets, banyan reserves and orchid gardens. The animal world is diverse with Bengal tigers, Asian elephants, crocodiles, snakes, leopards and other fauna. Among the main natural attractions is considered a bird "shama-thrush" which is reflected on some of the banknotes of the country. Also one of the symbols of Bangladesh is a water lily.
Budget hotels in Bangladesh
In Bangladesh, accommodation prices are quite low, which makes it very convenient to travel! But despite this, in the state there are elite resorts and immodest recreation areas. Therefore, Bangladesh can be called a tourist's paradise because you can find good accommodation options with modest rates. Among the popular and budget accommodation options should consider these places:
Green Leaf Guest House Bangladesh
Golpata Bed & Breakfast
White House Hotel Dhaka
Hotel Skypark Sremangal
Hotel Supreme Sylhet
White Inn Chittagong
Red Chillies Restaurant and Guest house
NAAS Serviced Apartments
Hotel Rahmania
SK Kamal Royal Palace
Budget hotels in Bangladesh
Hotel Sea Shine Cox's Bazar
Hotel Plaza Inn Dhaka
Rest Inn Hotel Maulvi Bazar
Sreemangal Inn Hotel & Restaurant
Nagar Valley Hotel
Hotel Grand Surma Sylhet City
Hotel Elaf International
Hotel Seven Star Dhaka
Gec Palace Hotel & Restaurant
Novem Inn & Holidays Sylhet
Budget hotels in Bangladesh
Bengali Cuisine
Folk Bengali cuisine has been revived by various cultural and religious influences. The national cuisine of Bangladesh is mostly Arabic, Indian, Persian, and slightly Asian. Because of the large percentage of believers in Islam in the country, the emphasis is on "Halal" cuisine. Also in some dishes there may be a touch of European roots. The main emphasis in the preparation of dishes is on cereals and grains. Different variations of dishes with lentils, rice, millet, mung bean and other kinds of cereals are made in the country. Of meat products beef, chicken, lamb, venison, goat and duck are in demand. According to the laws of religion, pork is almost impossible to find in the country. Also the main source of food in Bengali cuisine is fish. Vegetables and fruits are considered the main supply of vitamins for the inhabitants . The most common vegetables in cooking are: eggplant, tomatoes and potatoes. Belgian cuisine also includes dairy products, local cheeses and bread in assortment. The local bread is made according to different traditions, but the most widely used is wheat flatbread. Also, Bengalis cannot live without spicy and aromatic spices. Such a fragrant meal has grown in the local population because of the bordering countries and other nations that have come to live on the territory of Bangladesh. Spices here are almost everything from turmeric, ginger, coriander to the most obscure names. The local cuisine can please tourists with its excellent kebabs, kebabs and even vegetarian dishes! Of sweets, Bengalis prefer fruit halwa, sweet rice cakes, cheese sweets and fruit casseroles, and yogurts. But the dessert lineup of Bengali cuisine doesn't end there either! There is enough variety of sweets in the country, but you can't list them all. As for drinks, the Bengalis give preference to sugar cane juice, mint yoghurt, milk drinks, juice from dates, quince and watermelon. Also very popular are teas with spices, herbs and fruits. What can not be said about the total absence of alcohol in the country. But tourists who want to drink can buy alcohol in rare stores, restaurants or hotels in Bangladesh, if it is not excluded by the rules! In any case alcohol can be found, though drinking in public places and in front of locals is prohibited! Gourmets who don't welcome traditional Hindu or Bengali food can find classic fast food . Bangladesh has a wide variety of such places with pizzas, burgers, and sandwiches of European standard!
Bengali Cuisine
The best places to eat in the country
Bangladesh gives complete freedom of imagination to world travelers! In this country you can see not only ancient structures, temples, but also touch the wild world of nature and tropical gardens! And the warm beaches of Bengal will make you relax and enjoy the wonderful Asian sunsets. And not to waste time, the best places in Bangladesh are worth seeing:
Paharpur Buddhist Vihara.
Historic Gunbad Mosque
Decorative Star Mosque
Bagerhat Mosque City
Ganges River in Bangladesh
Baitul Mukarram National Mosque
Sundarban Mangrove Forest
Monument Stadium Shahid Minar
Kantanagar Hindu Temple
The best places to eat in the country
Rose Garden Palace
Dhaka Ahsan Manzil residence
Parliament of Bangladesh Jatiyo Sangsad Bhaban
Bengal Sandweep Island
St Martins Island
Sona Mosque
Ancient Mosque of Khan Mohammad Mridh
The 18th century Wali Khan Mosque
Kakrail Mosque Center
SAARC Fountain
The best places to eat in the country
Liberation War Museum Dhaka
Bangladesh National Museum
Baldha Garden Botanical Gardens Wari
National Zoo Dhaka Zoo Dhaka
Herbarium Garden National Botanical Garden of Bangladesh
Natore Rajbari Royal Palace
Momin Mosque
Tetulia Jami Mosque
One of the Historic Shahbaz Khan Mosque
Sat Gambuj Mosque
Imambara Hussaini Dalan
National Martyrs Memorial
National Art Gallery (Bangladesh)
Nine Dome Mosque
Historic Darasbari Mosque
One of the Oldest Mosques Goaldi Mosque
The best places to eat in the country
Ethnological Museum Chittagong
Kusumba Mosque
The 18th Century Bajra Shahi Mosque
Baitul Aman Mosque Complex
Museum of Independence Dhaka
Qassabtuly Mosque
Atia Mosque Quadrangle
Our Lady of the Holy Rosary Cathedral Chittagong
Chini Mosque Saidpur
Early 19th Century Mithapukur Mosque
Arifil Mosque
201 Dome Mosque
Oxford Mission Church
Ancient Mosque with Three Domes Miah Bari Mosque
The best places to eat in the country
And many more temples, protected areas, natural treasures, and local beaches are collected in this amazing country.
National Money
The national currency of Bangladesh is the "Bangladesh Taka" "BDT". The country has a fairly floating exchange rate due to which travelers can exchange currency to their advantage. Most normal exchange offices, kiosks and terminals for the exchange are located in the center of the country's metropolitan areas. As for plastic multicurrency cards, they work almost everywhere in Bangladesh except in rural settlements and the far outskirts of the country.
National Money
Security information
Bangladesh has peculiar problems that every traveler may encounter. The main emphasis is on the exotic nature, overpopulation of the country, the environment, and the changing climate.
Petty theft is a frequent occurrence in the country!
Every traveler may encounter unpleasant scenery of beggarly neighborhoods!
Travelling at night in this country is highly discouraged!
Because of overcrowding there is a large number of cars, traffic jams, and hectic roads!
The climate in the country is quite changeable! The main danger can be the rainy seasons (tropical monsoons).
The country has very poor medical care! Therefore you should take a small first-aid kit with the necessary tools when traveling.
The danger to tourists may be the local snakes! The country has about 80 species, of which slightly more than 20 are considered poisonous.
Going to such an exotic country, it is worth vaccinating against: malaria, fever, and other vaccines.
Fruits, vegetables and water should be consumed only cleaned (processed).
Security information
Bangladesh is a budget, vibrant and incredibly historic country. Everyone will get a lot of pleasure, impressions and souvenir gifts from this region!
Travel to Bangladesh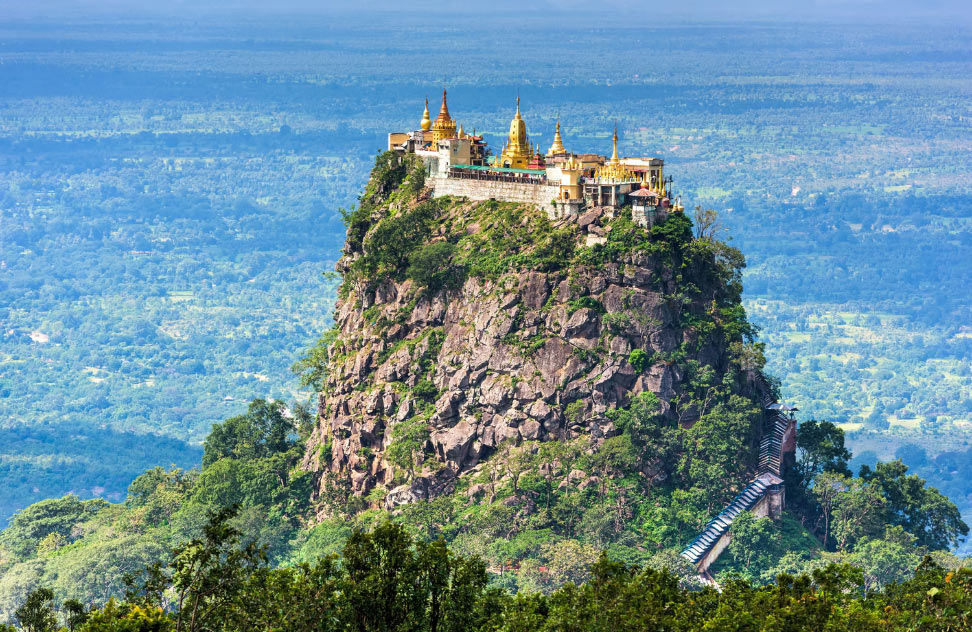 This country in South Asia was a colonial possession of Great Britain, which began to develop it in the first half of the 17th century and united most of the territory of modern Bangladesh under its rule by the beginning of the 20th century. According to the 2015 census, it had a population of more than 162 million.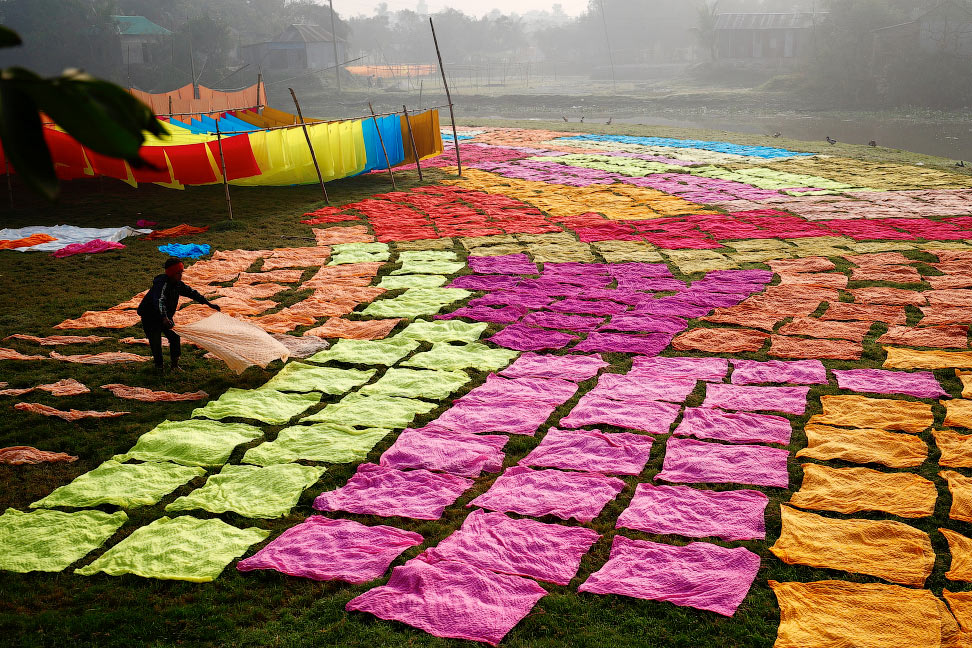 Four UNICEF schools for children in refugee camps in Bangladesh were destroyed in a fire, and the UN Children's Agency called it arson.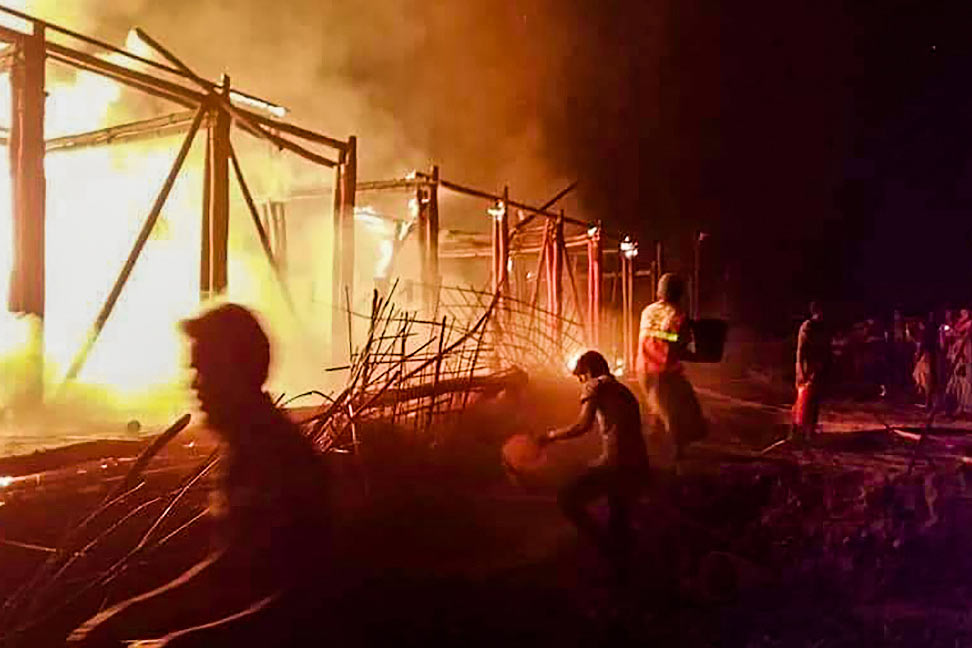 A burning landfill in Dhaka, Bangladesh. Dhaka is the capital and largest city of Bangladesh. (Photo by Mohammad Ponir Hossain):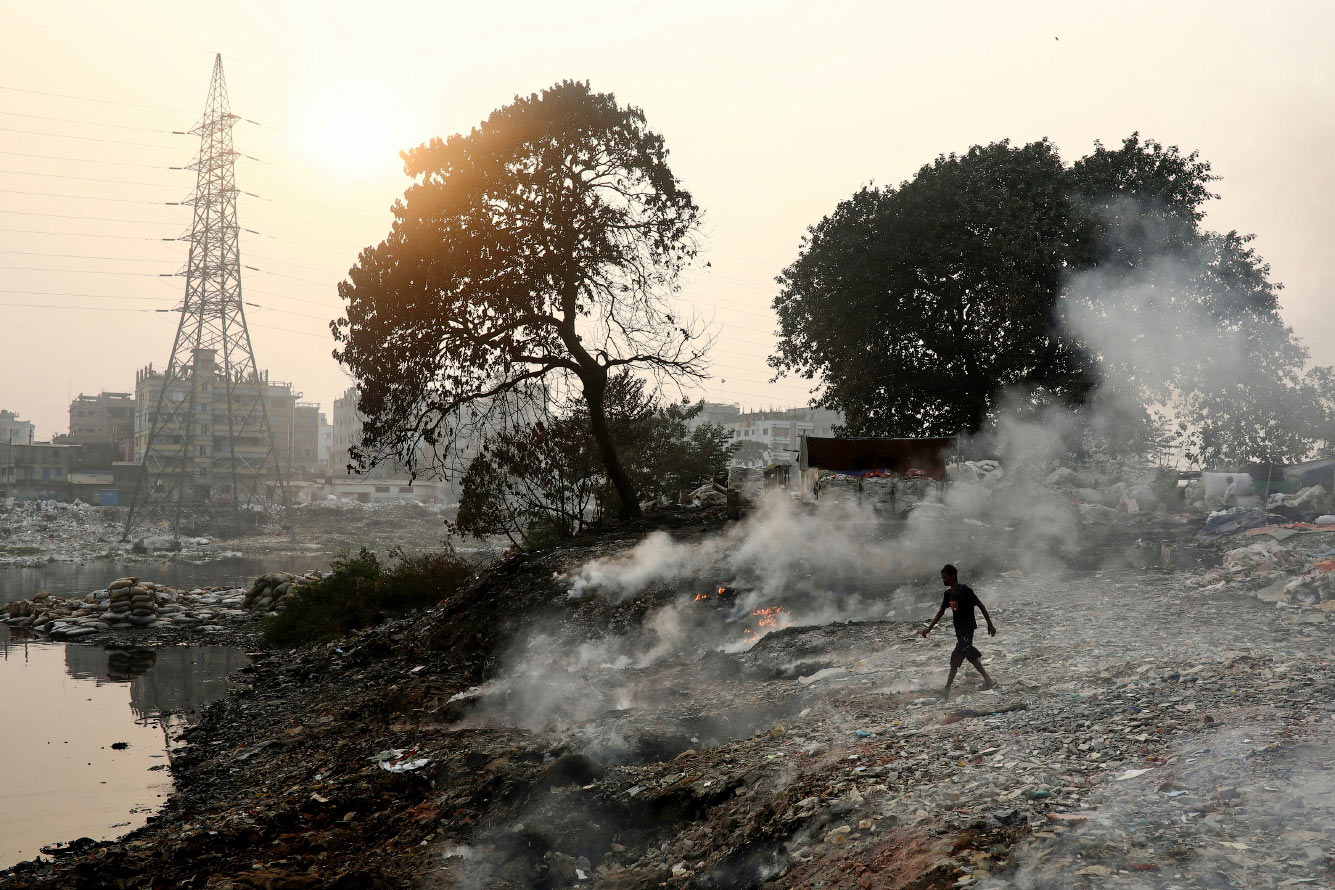 Unloading a cargo ship. Everything by hand. (Photo by Munir Uz Zaman):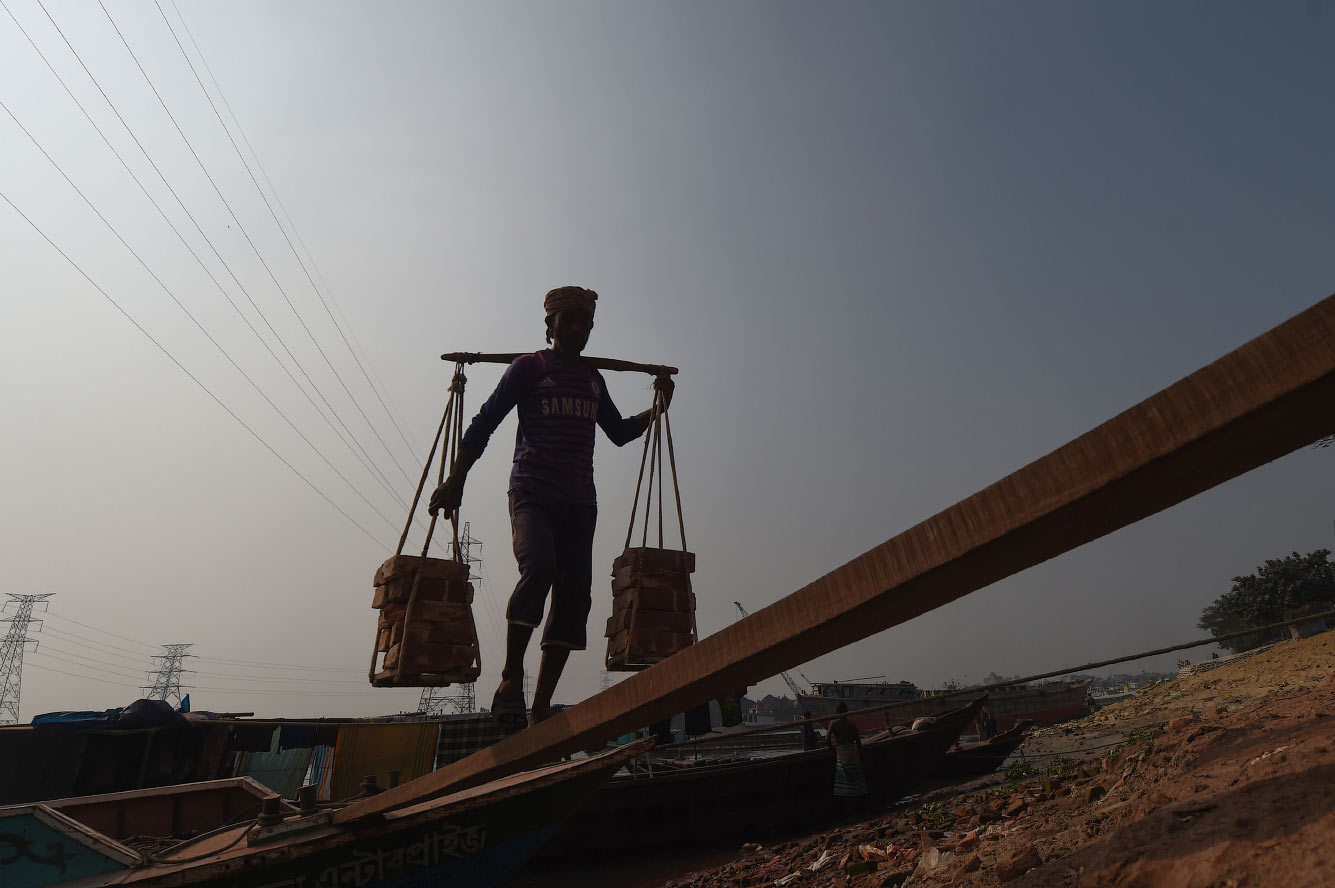 Ramna Park in Dhaka, Bangladesh, December 23, 2020. (Photo by Mohammad Ponir Hossain):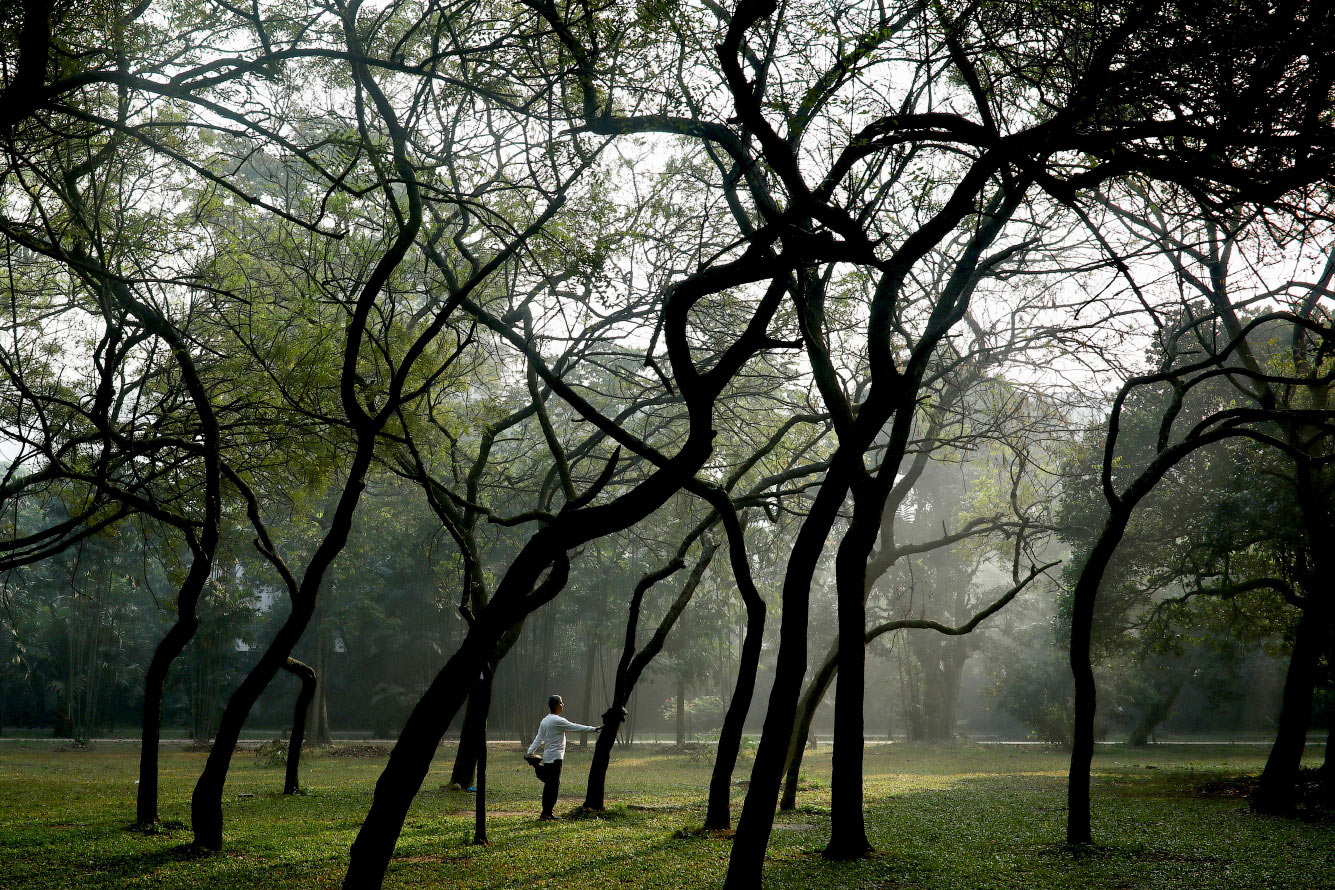 Refugees arrive at Bhasanchar Island in Noakhali district, Bangladesh, Dec. 29, 2020. (Photo by Mohammad Ponir Hossain):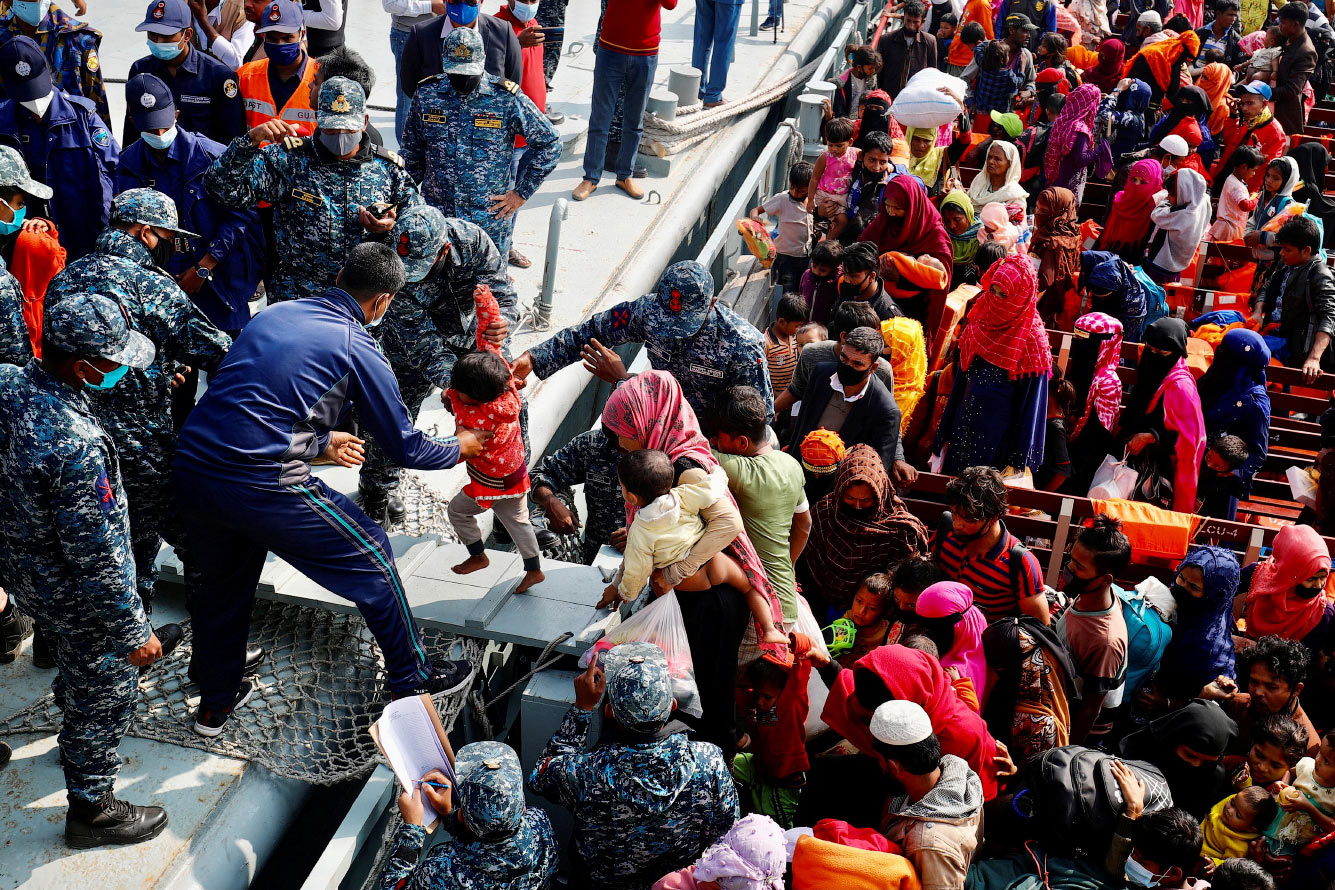 A passenger boat to Bhasanchar Island near Chattagram, Bangladesh. (Photo by Mohammad Ponir Hossain):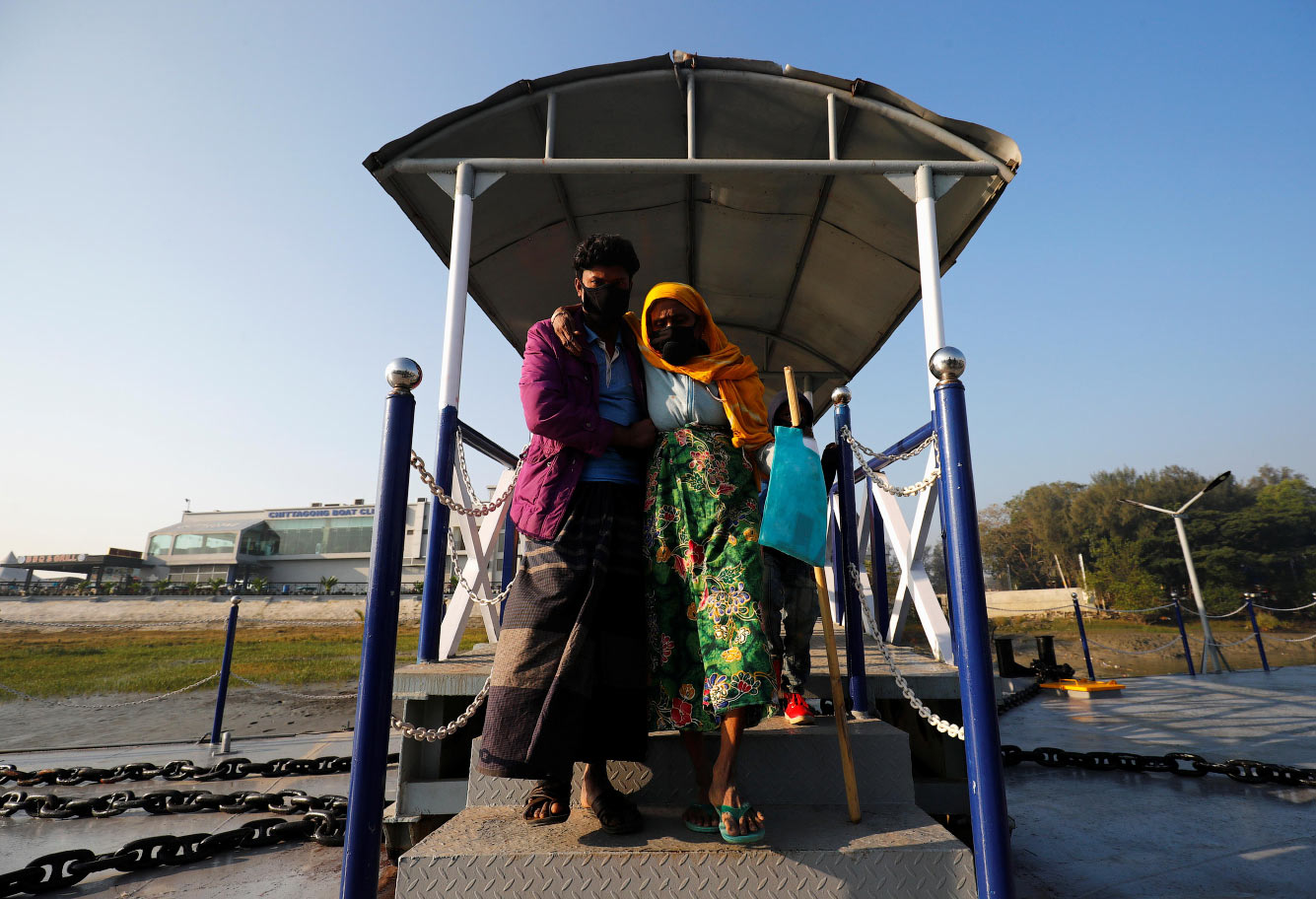 This is what boarding passengers on ships going to the islands looks like. Pretty rough. (Photo by Mohammad Ponir Hossain):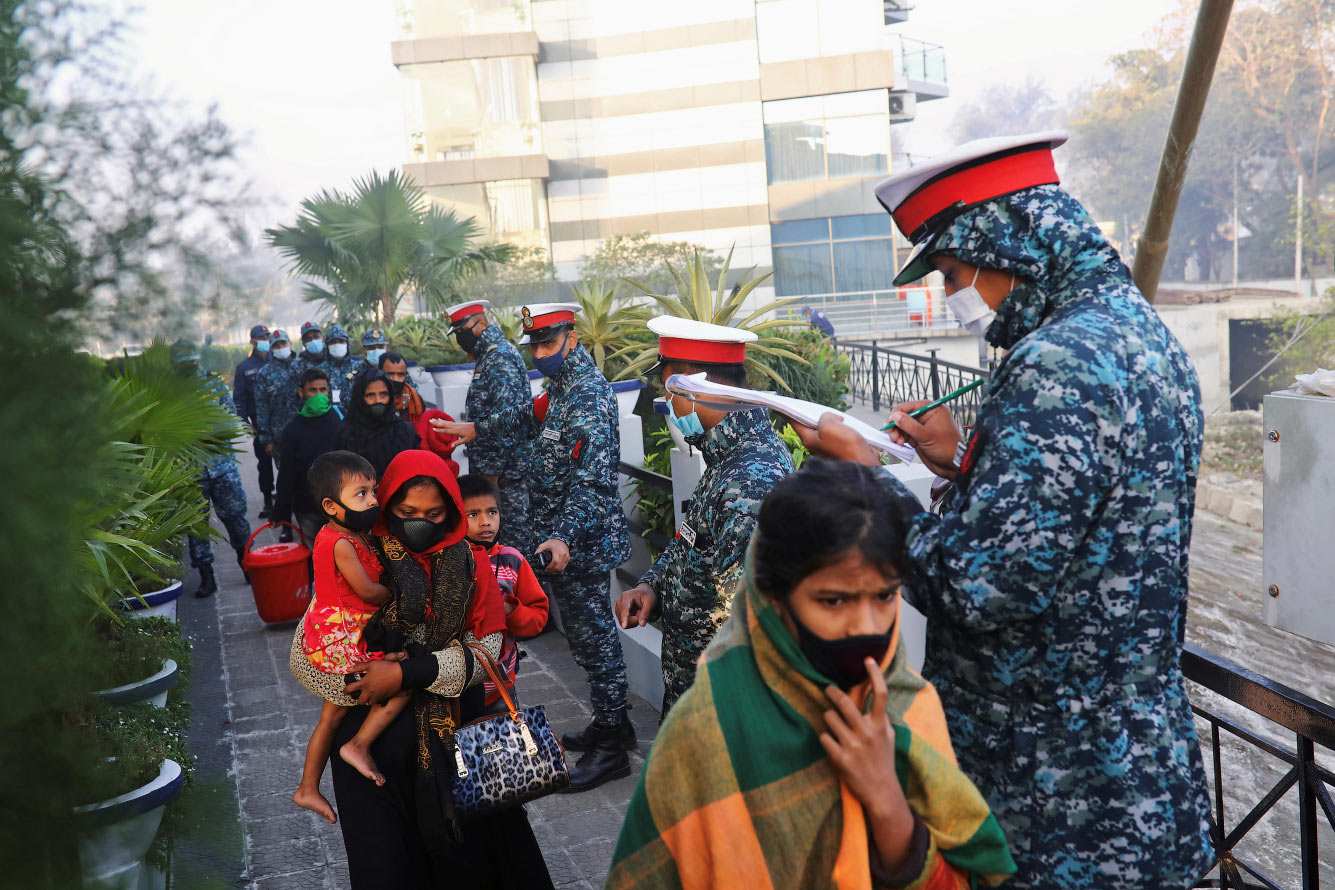 Another passenger on the ship going to the islands. (Photo by Mohammad Ponir Hossain):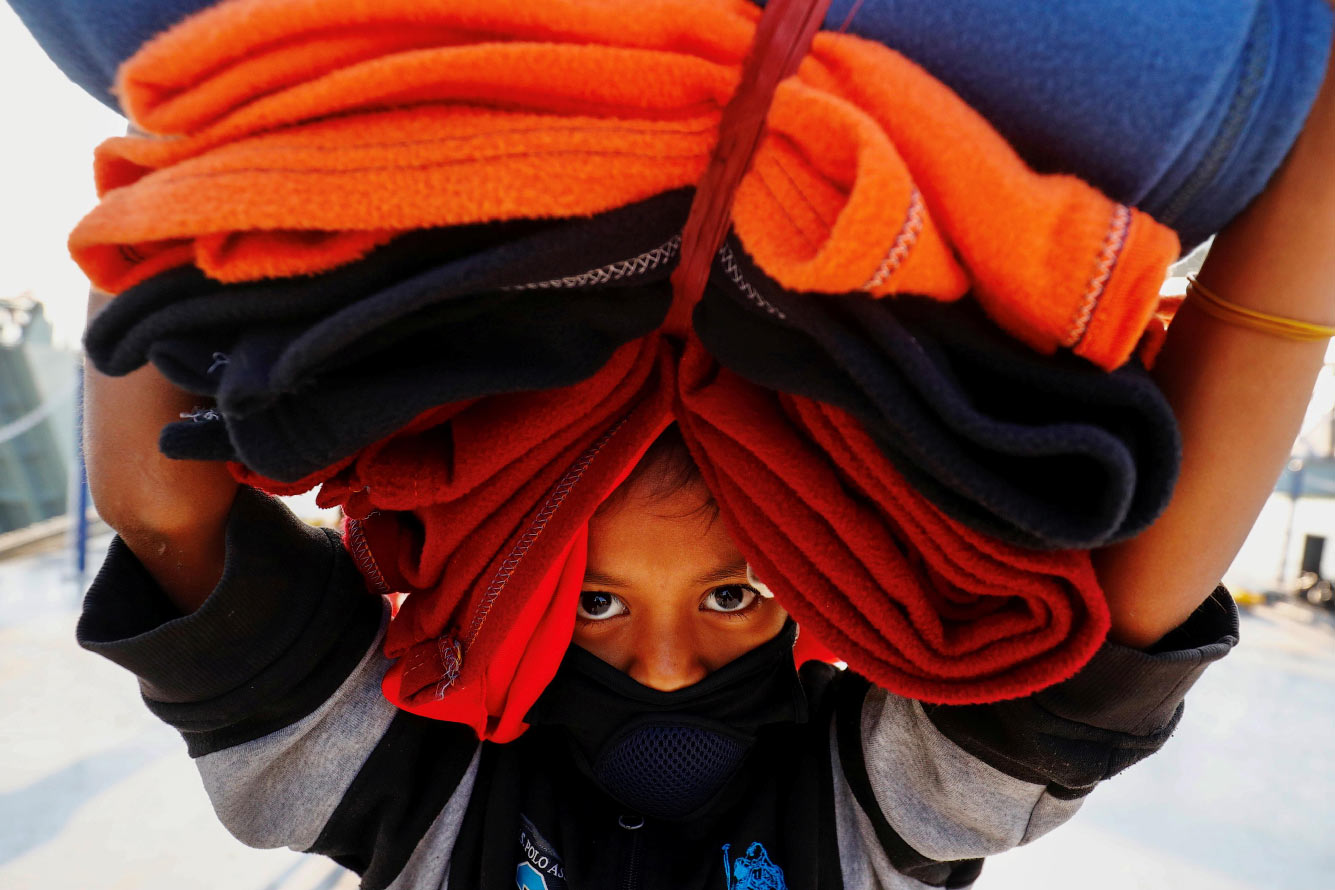 A fabric dyeing factory. (Photo by Mohammad Ponir Hossain):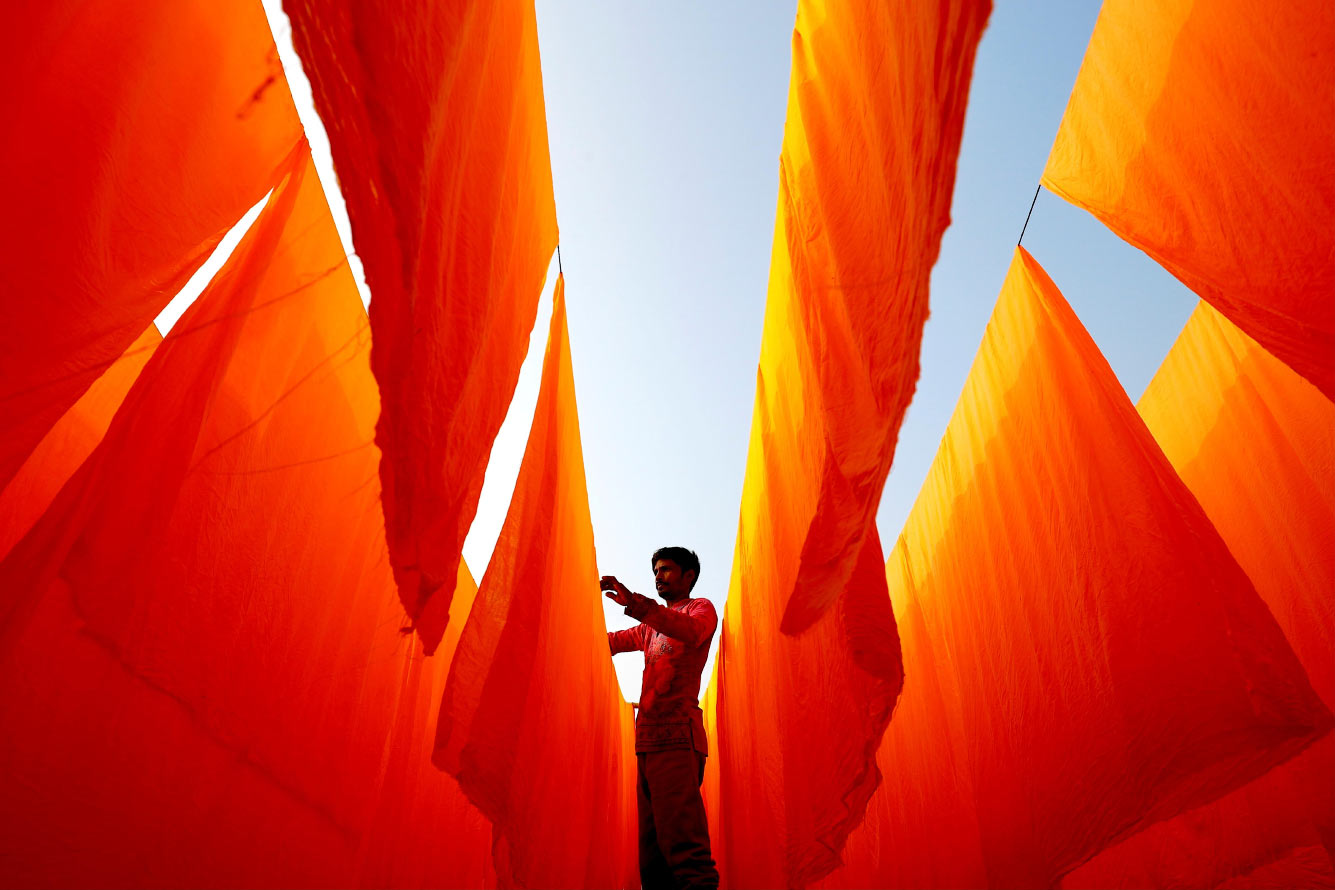 Do you think the Moscow subway is crowded during rush hour? Let's take a look at real rush hour.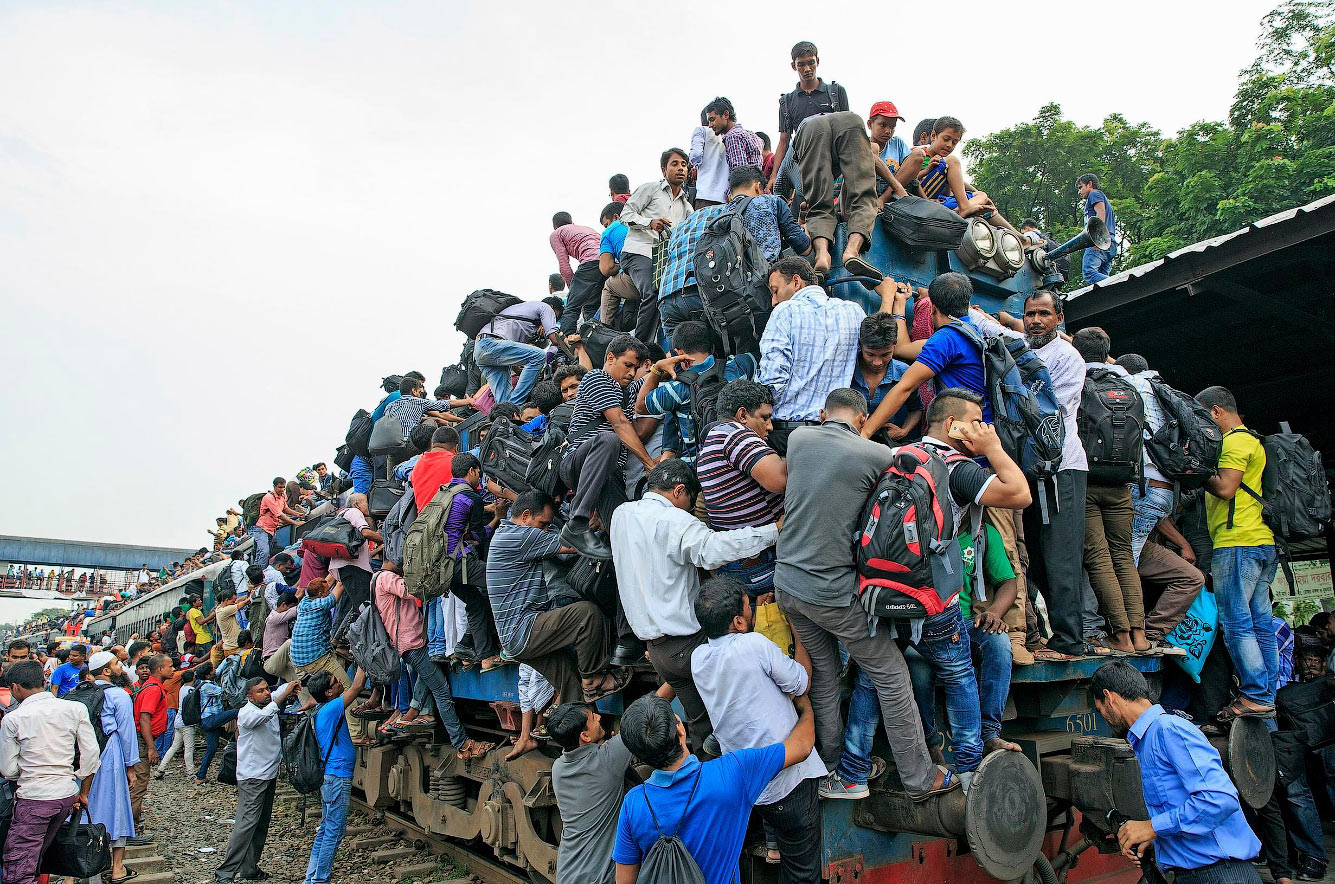 Sakura Festival in Dhaka, Bangladesh, January 14, 2021. (Photo by Mohammad Ponir Hossain):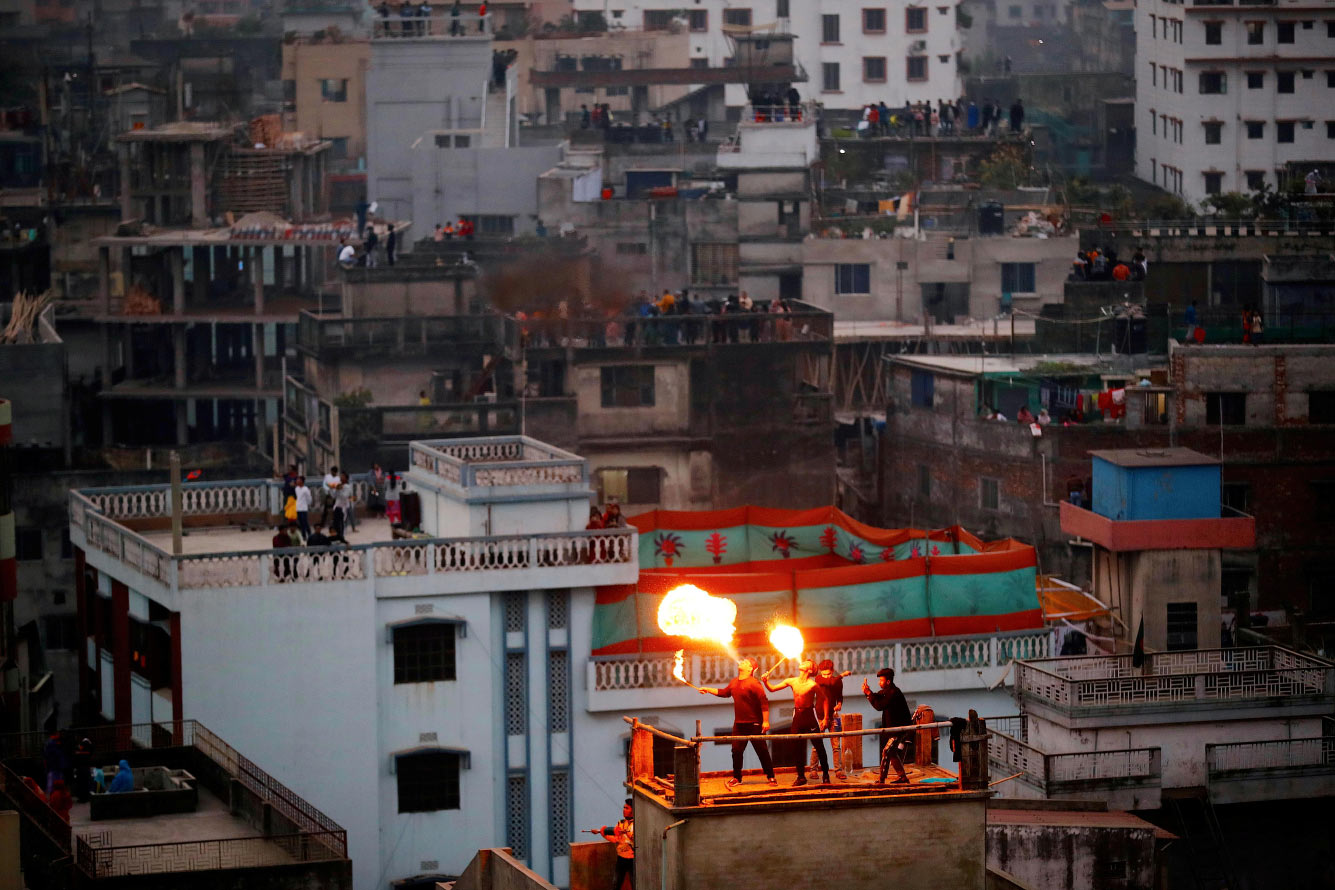 Hard work. Women workers at a coal mine. (Photo by Munir Uz Zaman):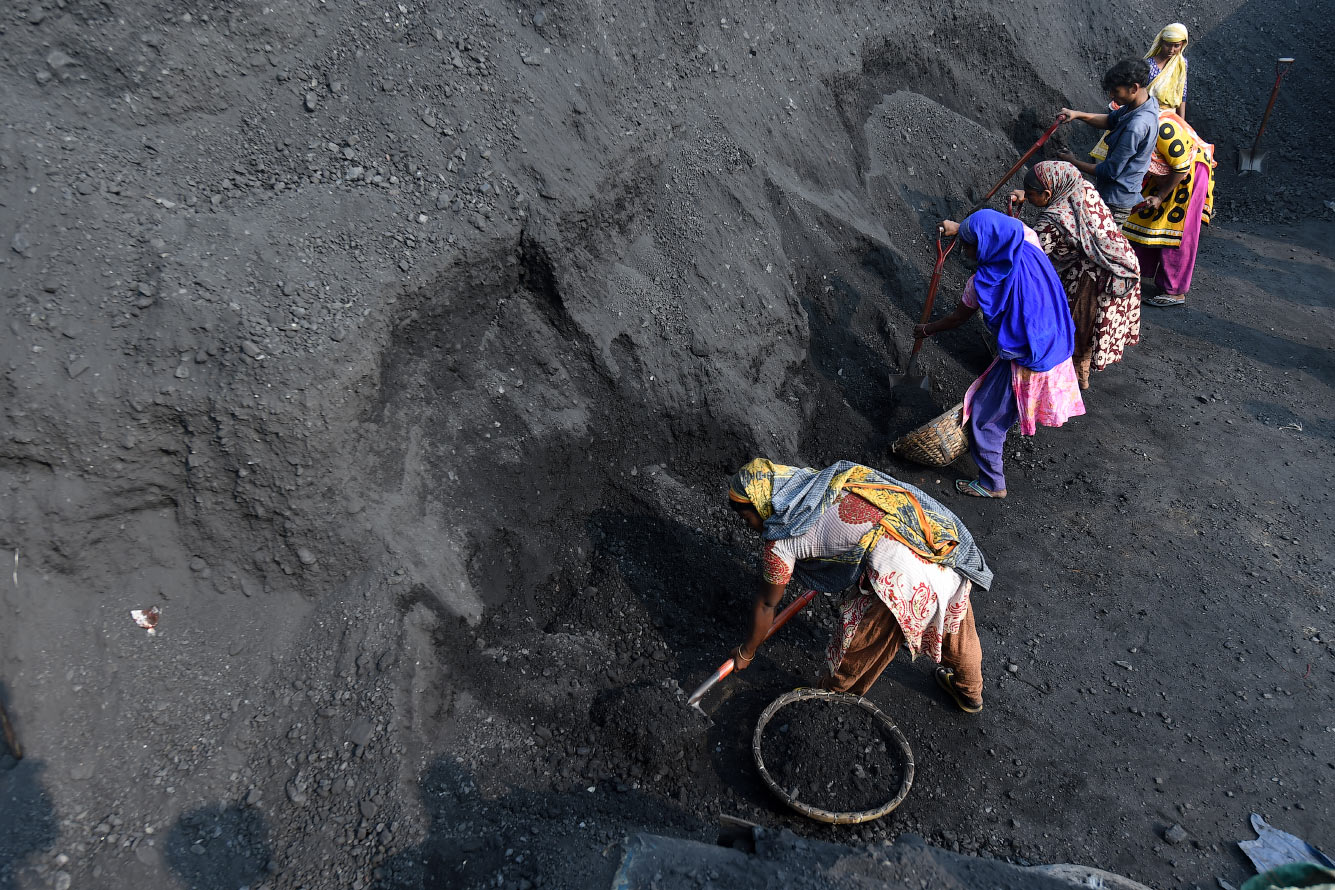 A farmer in a mustard field in Manikganj. (Photo by Munir Uz Zaman):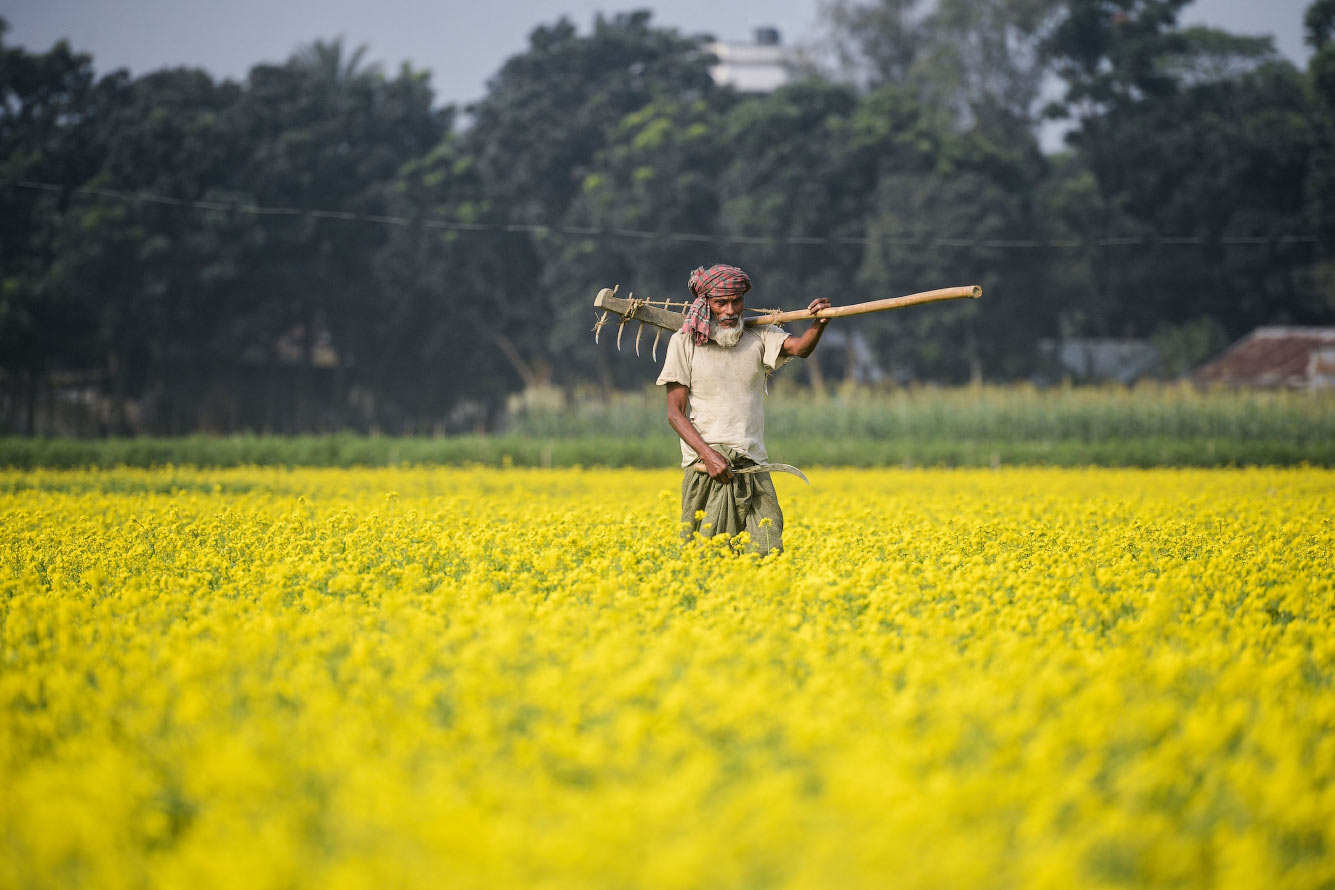 Accident. The train crashed into a passenger bus: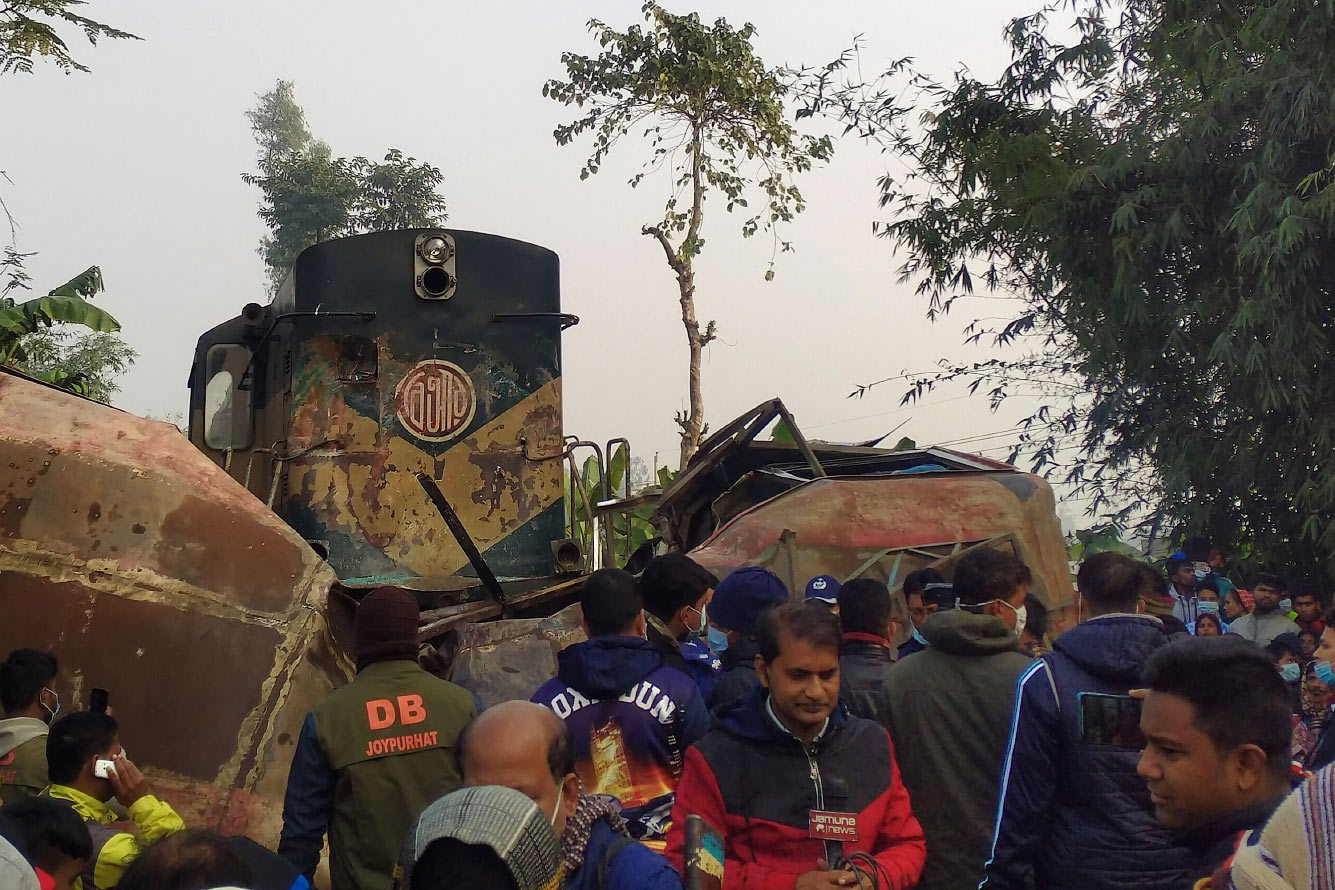 Bangladesh … Behind towns, tall chimneys stick out along rivers, billowing gray smoke. Millions of bricks are fired here. Their price is high for the health of workers and the environment. About 8,000 brick kilns are now in operation across the country. Officially, bricks cannot be produced within 5 km of residential areas. Nevertheless, everywhere across the country, brick factories stand next to villages and towns. Children make up about 10% of all brick factory workers.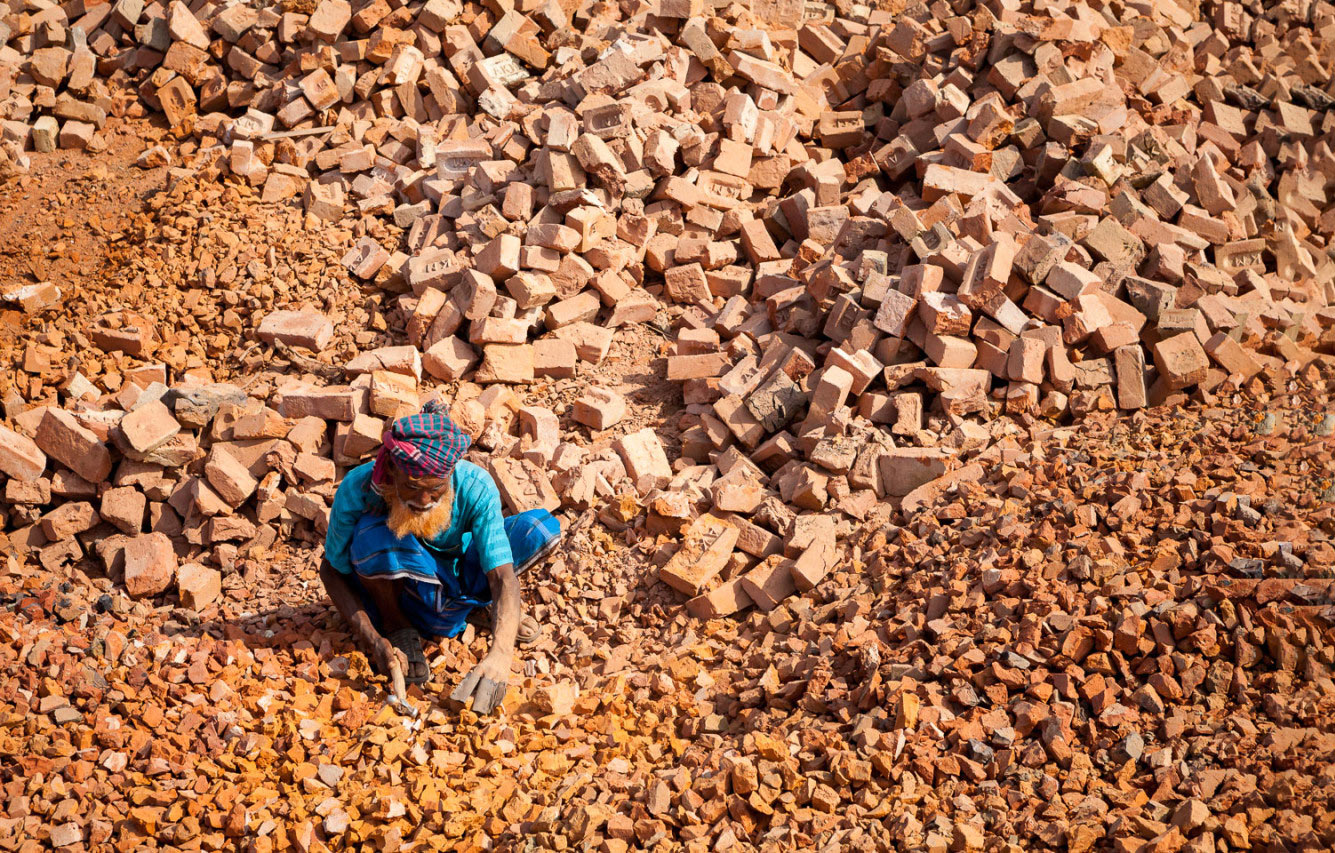 Victory Day is a national holiday in Bangladesh celebrated on December 16 to commemorate the victory of Bangladeshi forces over Pakistani forces in the Bangladesh Liberation War in 1971. (Photo by Nayan Kar):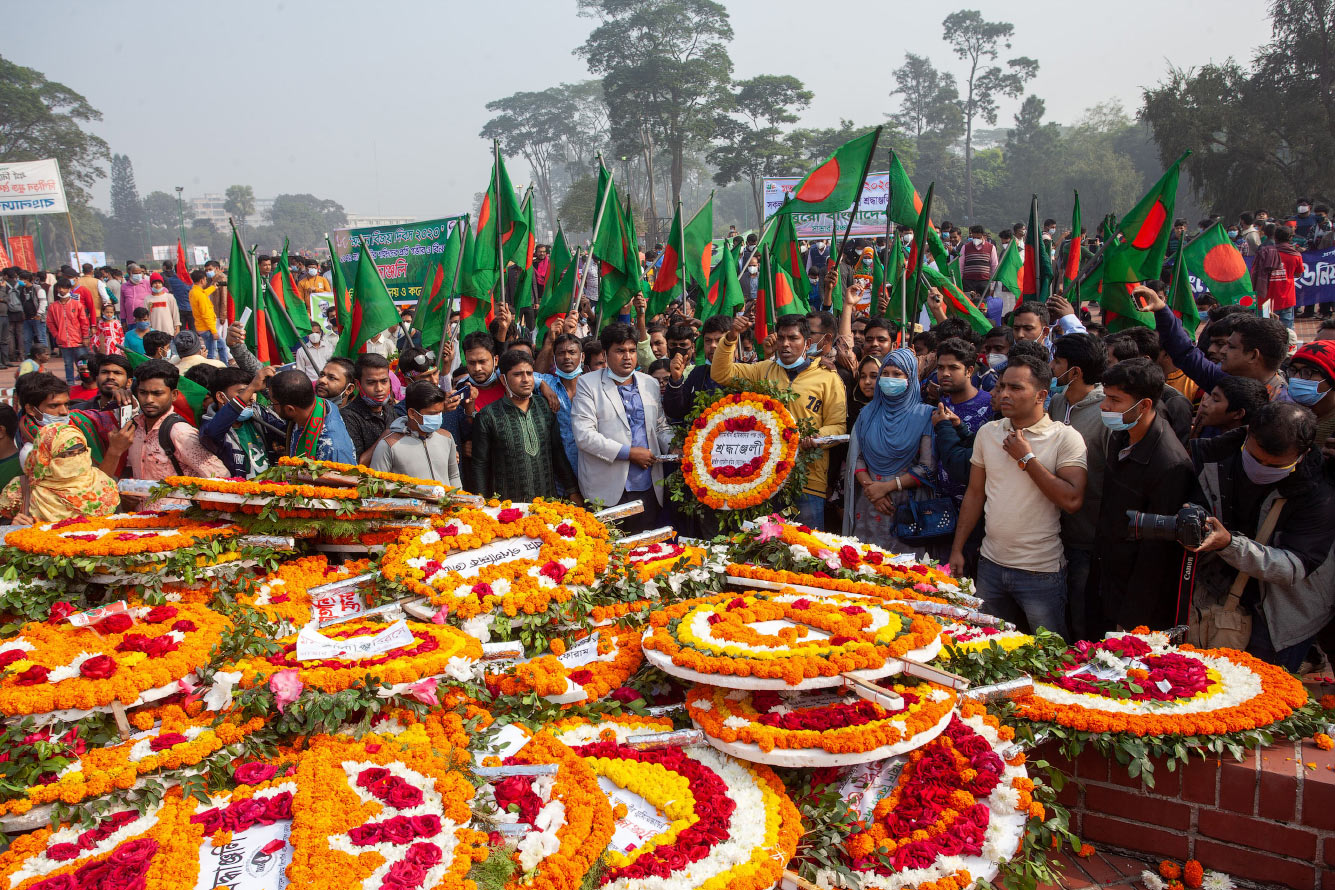 Flower market in Dhaka, Bangladesh. (Photo by Mohammad Ponir Hossain):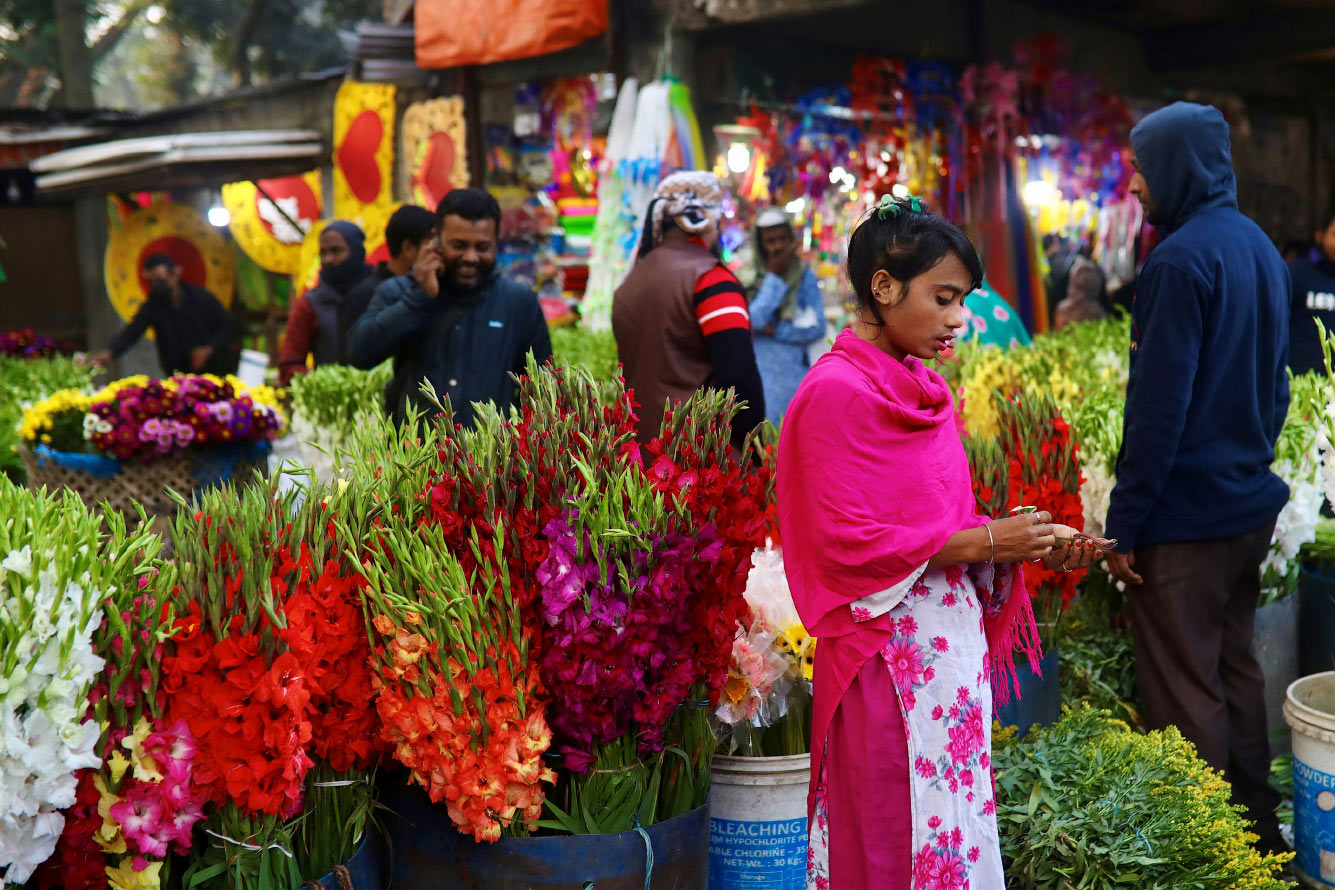 About 8,000 brick kilns are now in operation across the country. (Photo by Kazi Salahuddin Razu):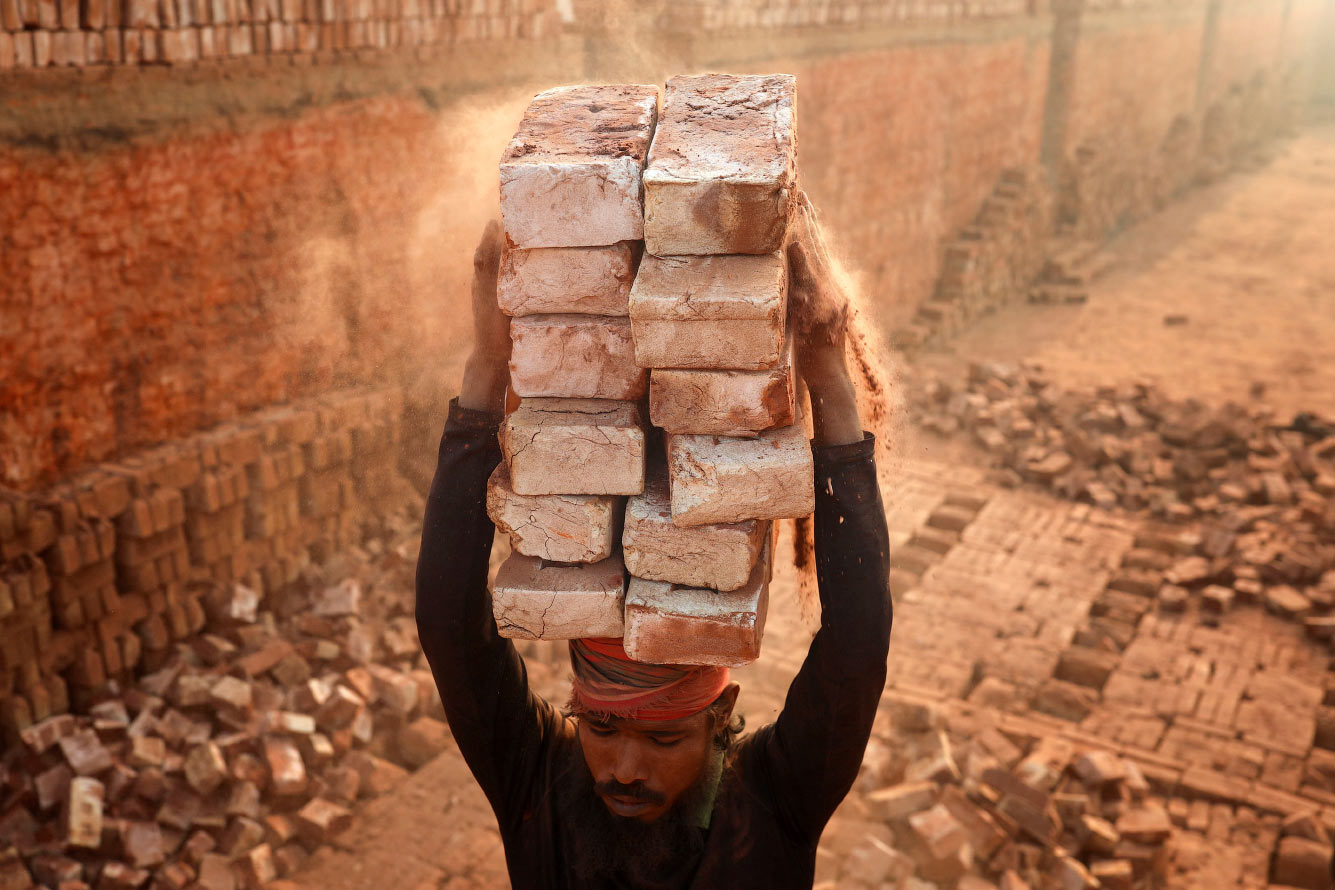 Rice factory work in Munshiganj, Bangladesh. (Photo by Mohammad Ponir Hossain):