Popular ski areas and resorts in Slovakia
Skiing is a popular winter sport. Among European countries with well-equipped slopes, the ski resorts of Slovakia enjoy a good reputation. These are complexes, the infrastructure of which allows you to comfortably spend your vacation with your family, getting or developing your skiing skills.
Skiing in Slovakia
Slovak ski resorts rank among the best resorts in Europe in terms of quality, level of service and cost. The duration of the ski season, which averages 5 months, is also attractive.
Regardless of the chosen place of rest, tourists are offered a developed infrastructure: equipped slopes for different levels of training, ski schools, rental equipment, recreation and sports centers, restaurants, bars, stores and more.
Given the fact that many tourists – couples with children, resorts are functioning children's ski schools, provides elevators for young skiers and specialized areas, operate amusement parks. Parents also have the opportunity to use the services of a kindergarten.
The resort is located in the Low Tatras National Park at the base of Chopok mountain, the second highest peak of the mountain range. Jasna is one of the three best ski resorts in the country. There are stages of the European skiing competitions.
One can ski in 3 zones on the northern slope of Chopok mountain:
There are almost 50 km of slopes of different difficulty levels, and the main slopes are equipped with snow guns for maintaining the snow cover.
In the evening you can go skiing on 2 illuminated slopes. The system of artificial snow makes the skiing season last at least 5 months a year, starting in December. The modern rope tow elevators and tow elevators are equipped with a magnetic pass system, 11 elevators are suitable for children, and together they take over 28,000 people per hour. Skibuses take skiers to the slopes.
On the territory of the resort there is a ski school Tatry Motion Low Tatras, where children from 3 years old and senior citizens can learn how to ski or snowboard.
In addition to skis, vacationers can go sledding, snowbike or skifox, there is an ice rink. A special attraction for guests is the largest snow park in the country, which, among other things, has freeride areas.
Jasna Resort offers vacationers:
Hotel complexes with different levels of comfort;
spas;
restaurants and stores;
skiing schools for adults and children;
equipment rent.
Liptovsky Mikulas
Some people call Liptovsky Mikulas a part of Jasna, because the resorts are 9 km from each other, but it is an independent ski resort. The highest point of the skiing area is 950 meters above sea level.
There are 18 slopes with an average length of 10 km. Like in Jasna, they are equipped with snow guns and artificial lighting.
Considering the simplicity of most slopes, Liptovsky Mikulasz is preferred by tourists with children and beginners. There are 5 challenging (black) slopes for downhill lovers. For adults and children who want to ski for the first time, there are ski schools.
The resort is famous for its thermal springs and many lakes.
In Liptovsky Mikulas, vacationers will find everything they need: hotels, restaurants, stores, post office, bank. There are several museums in the town. A year-round open thermal water park "Tatralandia" with an entertainment center.
Štrbské Pleso
Štrbské Pleso is one of the most popular ski resorts in Slovakia. It is famous for its healthy microclimate, which is highly effective for respiratory diseases. There are health centers in Štrbské Pleso, so vacationers can enjoy slopes of any difficulty level and take care of their health. A popular treatment method is climatotherapy.
You can go snowboarding, sledging and tubing on the slopes of the mountain. A special attraction for guests is Interski, a track where vacationers can try their hand at biathlon and ski alpinism, or jump from a ski jump.
The resort is equipped with a FIS ski station, which includes:
2 ski jumps (70 m and 90 m);
marks "start" and "finish" ski races for several distances;
2 stadiums with stands for spectators.
In Štrbské Pleso competitions in biathlon, snowboarding and other winter sports are held.
For families with children there are ski schools, kindergarten and winter park "Maxiland".
Vacationers can visit the pool, sauna, gyms, movie theater, have fun playing billiards and bowling alley. There is a casino.
As a therapeutic and prophylactic resort, it functions all year round. For those who want to go skiing, the season starts in December and lasts until the second decade of March.
Smokovec
This is the first ski resort in Slovakia. It was built in the 19th century, and the hotels have survived almost unchanged until today.
The complex combines the heights of 4 resort areas: Old, New, Horny and Dolny Smokovec. The main skiing area is located in the center of the resort – Old Smokovets – and is called Grebienok. There is a track for sledging with a length of over 3 km.
Beginner skiers and couples with children prefer Nový Smokovec. There is a gently sloping slope that is illuminated in the evening and is equipped with snow guns. Novy Smokovec is also a climatic resort. Dolny Smokovets is also famous for sanatoriums. Here you can prevent and treat diseases of respiratory and cardiovascular systems.
Resort infrastructure includes swimming pools and saunas, restaurants and a movie theater, a discotheque and a bowling alley. There is a post office, a pharmacy, a consumer services house and a store. Not far from the resort there are thermal springs, waterfalls and other attractions.
The duration of the ski season in Smokovtsy is 5 months and lasts until April.
Tatranská Lomnica
The highest mountain in the Tatranská Lomnica resort (Lomnický Štit) is 2632 meters high.
The resort has 3 ski areas on different levels:
Lomnické Saddle with the most difficult descents;
Skalnate Pleso – the main zone with routes of medium complexity;
Jami – a zone with descents for beginners.
There are special slopes for snowboarders. This resort has modern ski elevators.
Beginners can learn the basics of skiing at Ternav Ski school, where Russian-speaking coaches teach.
Besides skis, vacationers can take a ride on a snow bike, skifox, ice skates, or use the hiking route. There is a service for sledging at night. Not far from Tatranská Lomnica there is a reserve of wooden architecture – the mountain village of Ždiar.
The resort infrastructure includes gyms, swimming pools, saunas, discos, bowling, restaurants, and stores.
The skiing season lasts from December to April.
Bahledova Valley – Jezersko
This family resort is located in the east of the High Tatras and welcomes guests at any time of the year. In the ski season, which lasts from December to mid-March, there are 12 slopes of varying difficulty levels. Almost all slopes are equipped with snow guns. The ski elevators are situated close to the hotels, roads, and parking lots.
There is a route for cross-country skiing that is 20 km long, a snowboarding slope, a special zone for snow-rafting. There is a special area for kids.
There is a ski school and ski rental shops in the resort.
Lake Jezersko, Belianska karst cave and castles are not far from the resort.
Donovaly
This ski resort combines areas for beginners and professionals:
Zagradiste – focused on beginners;
Nova Gola – medium and difficult downhill skiing area.
There are 17 ski tracks of total length of 11 kilometers, equipped with snow guns, modern elevators and artificial lighting. Moreover, there are 2 tracks for cross-country skiers (plain and alpine), and a separate slope for snowboarding. You can also go sledging, skate on a skating rink.
Skiing season lasts from late November to April.
Donovaly is famous for its Fun Park, the largest alpine ski resort in Europe that teaches children from the age of three. Dog sledding competitions, which take place on the territory of the resort, are also popular among holidaymakers.
After skiing you can visit a fitness center or sauna, relax in a restaurant or dance at a disco.
Vrátna
Vratna is located in the Vratna Valley in the Mala Fatra National Reserve. The highest point is located at 1520 meters above sea level.
The resort has 18 modern ski slopes with a total length of over 14 km, most of them aimed at professional skiers, but there are also easy and children's slopes for beginners. Russian-speaking instructors of the ski schools will help the newbies to get the hang of it. Training slope is equipped with a special elevator. Skiing equipment rentals are available.
Fans of snowboarding can use a special slope that is about 800 meters long. The cross-country skiing tracks are located in the forest zone and are 22 km long.
The resort is located in 4 areas:
Paseki . This area is preferred by beginners and couples with children. There are not only ski schools, but also a skiing kindergarten.
Poludnevy Gruny. This is an area of red slopes, but it also has easier slopes.
Prislop . Snowboarders prefer to ski in this area. Moreover, there are 2 slopes in Prisloop for beginners and intermediate skiers.
Bread is the most popular skiing area. This is where the annual competitions of athletes take place, and here are the black slopes. Oshchepkov Mulda area is also located in this skiing area. It is 100 meters higher and due to the climatic conditions, it lets you ski until late spring. There are difficult slopes with natural snow cover that attract experienced skiers.
You can enjoy evening skiing, try sledding in a horse-drawn sleigh, take part in skiing competitions or spend an evening to the folk music of Slovakia.
How to get there
The most convenient transport connections to the mentioned resorts are organized from the city of Poprad, 5 km from which the international airport of the same name is located. From Poprad you can get to your destination by train, bus or private transport. From Russia you can get to Poprad only with transfers. Alternative options are flights via Bratislava or Vienna.
Given this peculiarity, the best option for organizing a trip to the chosen place of rest is to buy a tour with the provision of transfer to the hotel by a travel company.
10 best ski resorts in Eastern Europe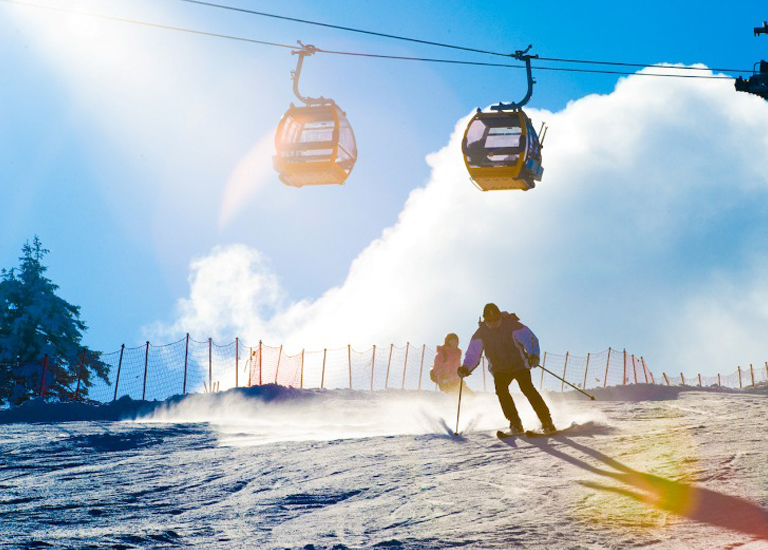 In this article we have collected 10 Eastern European ski resorts that offer much more than just a good price.
1. Mariborske Pohorje, Slovenia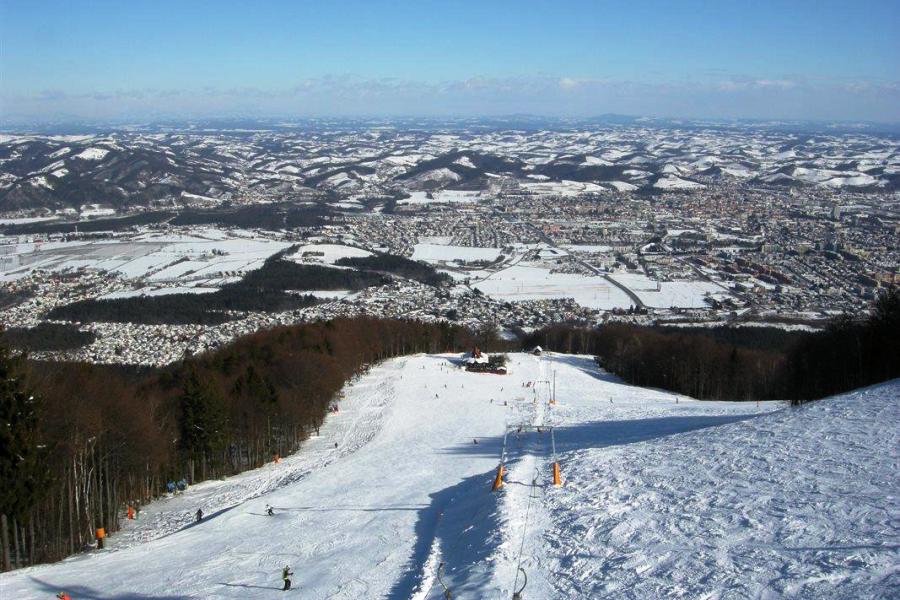 This is the largest ski resort in Slovenia, located in Pohorje, near Maribor, the country's second largest city, two hours from Ljubljana airport.
42 km of groomed slopes, 10 km of which are illuminated for evening skiing. Maribor Pogorje has enough pistes for World Cup slalom competitions, but very few short, easy pistes, acceptable for inexperienced skiers and with low levels of training.
Where to stay:
Habakuk is a modern, upscale hotel located at the foot of the slopes. It is easily accessible by cable car. It offers a large spa with indoor and outdoor pools (naturally heated).
2. Popova Hat, Macedonia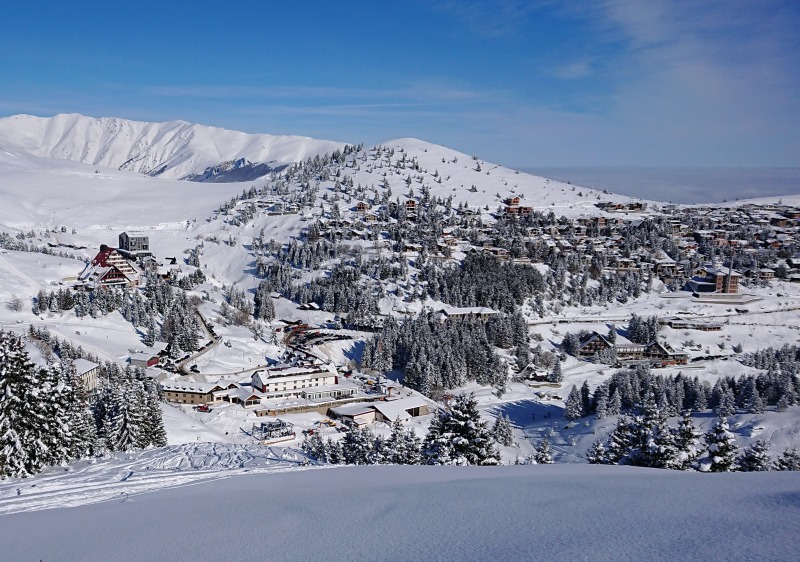 This predominantly mountainous area of former Yugoslavia borders Serbia, Kosovo, Bulgaria, Albania and Greece. Excellent snow cover is guaranteed here from January to March.
Popova Shapka is located in the northwest of the country, 90 minutes from Skopje airport, and is a well-developed and highest quality resort out of a half-dozen rather sparse places for ski lovers.
A chairlift takes you up to an altitude of 2,510 meters, and plenty of easy trails allow for a smooth descent. There is a ski school and equipment rental.
Where to stay:
Hotel Bora offers overnight accommodations and good food (half board €37 per person per night).
3. Kranjska Gora, Slovenia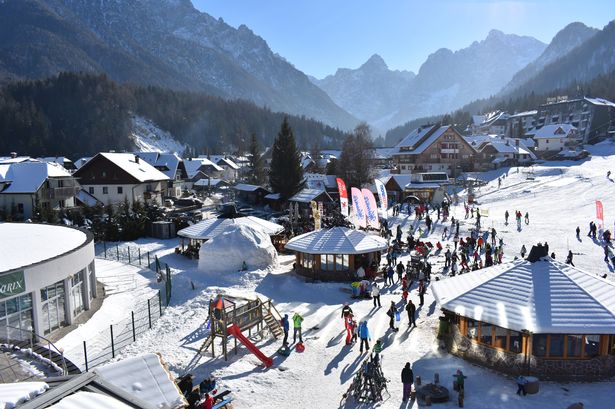 The most famous Slovenian resort. Kranjska Gora resort is situated in a picturesque valley with a flat bottom between the rocky wooded mountains of the Julian Alps. The nearest airport in Ljubljana is 60 minutes by car.
Overall, Kranjska Gora is most suitable for families with young children, as the slopes of the children's slopes are central.
Where to stay:
The four-star Hotel Lek is located 300 meters from the ski slopes. The hotel has a swimming pool, sauna, hot tub and gym. The menu includes food for vegans and vegetarians.
4. Bansko, Bulgaria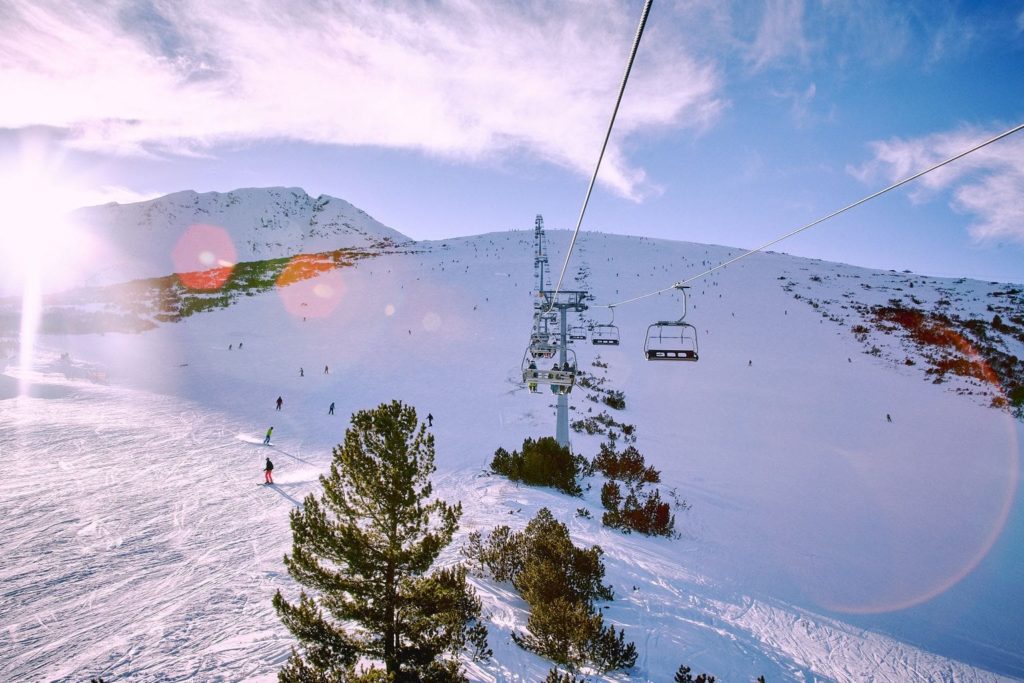 Bansko is the highest resort in Bulgaria. Ski lovers from all over Europe flock to this place. Bansko is located in the Pirin Mountains, near the Macedonian-Greek border – on a sunny day you can see the Aegean Sea.
There are hundreds of pubs known as "mehan" (with live music). Prices are low, and it's generally a relaxing place to stay with lots of varied slopes.
Where to stay:
The four-star MPM Sport has a gourmet Irish pub and wellness center with a good pool, sauna, steam room and gym.
5. Jasna, Slovakia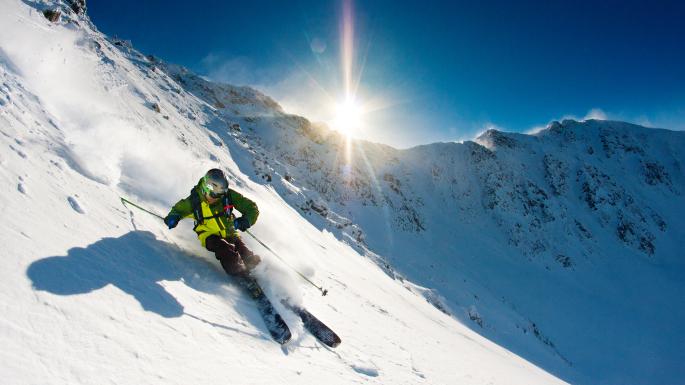 It is the largest and most difficult ski resort in Slovakia. Jasna is a small village, which is located 45 minutes from the nearest airport, Poprad Tatras. Elevators come up from both sides of the mountain.
Currently, an investment of 130 million euros has been invested in the construction of four new gondolas, another 10 km of pistes and new houses and restaurants. This extends to both the north and south slopes of the 2,024-meter-high Mount Hopok.
There is a huge freeride area.
Where to stay:
Tremendous Hotel Jasna is a hotel located in the center of the resort, a stone's throw from the cable car.
6. Poiana-Brasov, Romania
The world-famous Romanian ski resort is located in the Carpathian Mountains, 3 hours north of the nearest airport in Bucharest and 12 km by bus from the medieval town of Brasov. Dracula's Castle is 23 km from the resort.
The country suffered terribly from Nicolae Ceausescu, its leader from 1965 to 1989. In post-communist Romania, winter sports were held back by a lack of investment, but now they are flourishing. In 2011 alone, 25 million euros was spent on the renovation of the Poiana-Brasov ski resort.
Where to stay:
The Sport & Spa is located at the foot of the slopes. It offers a swimming pool, a gym, a sauna and an outdoor hot tub, as well as a rental facility.
7. Pamporovo, Bulgaria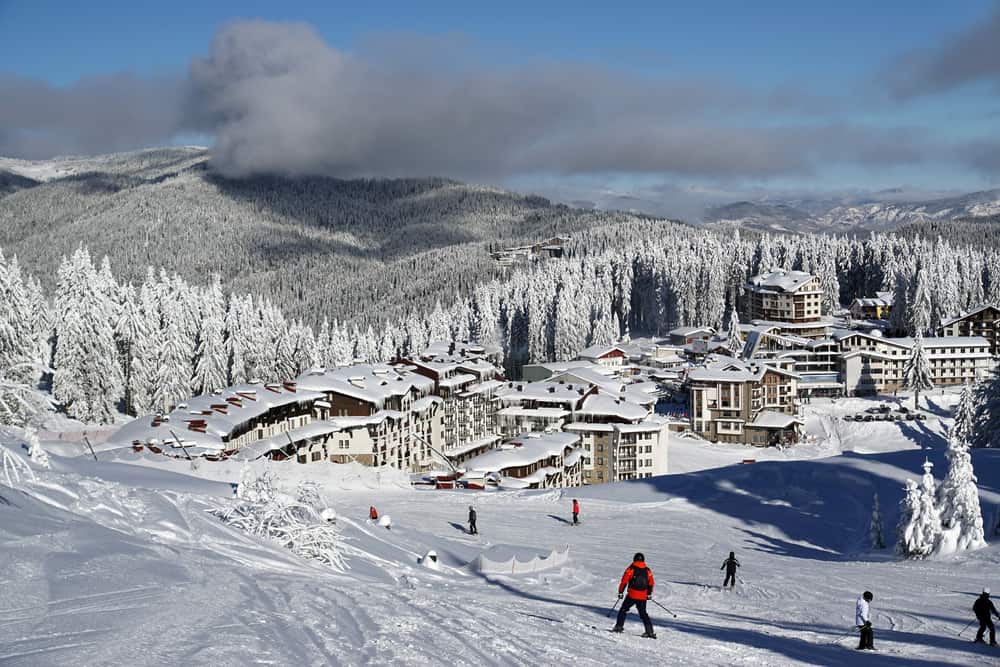 Every picture of the Pamporovo resort shows a huge TV tower towering over the top of Snezhanka Mountain.
Located just 100km from the Greek border and an hour's drive from the nearest airport in Plovdiv, the resort is a must-see for tourists. The ski slopes are a 10-minute drive from the cottages.
Where to stay:
Hotel Orlovetz (4 stars) has lounges, a swimming pool and a spa with a bathhouse, sauna and treatment rooms.
8. Rosa Khutor, Russia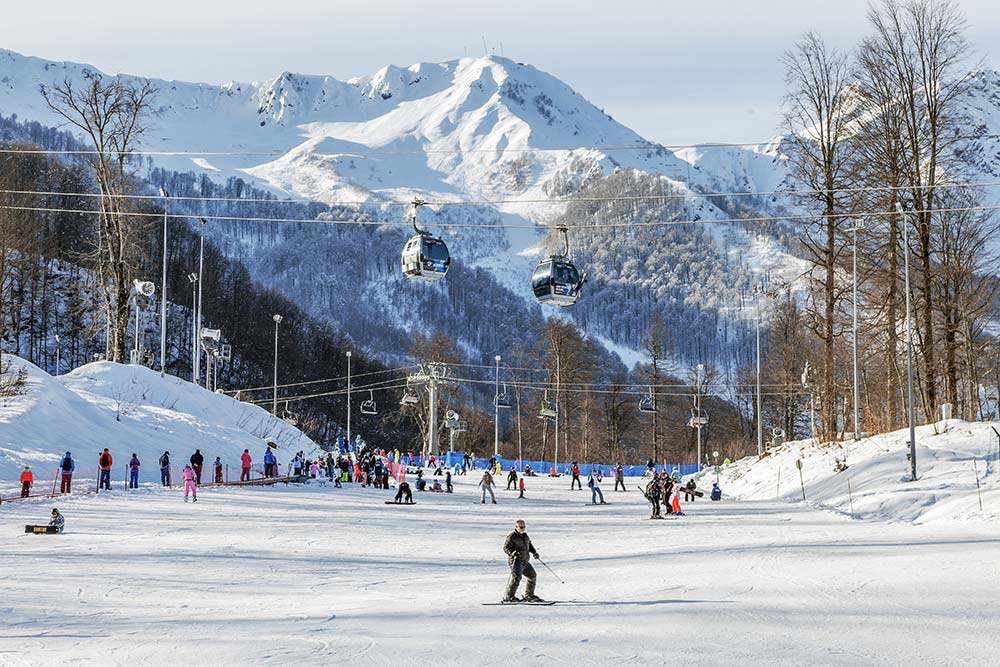 Rosa Khutor is the largest of four resorts built practically from scratch in the small mountain town of Krasnaya Polyana in southern Russia for the 2014 Winter Olympics in Sochi. Rosa Khutor used to be a ski resort and offered some of the most developed and challenging terrain in Eastern Europe.
The nearest airport in Sochi is 25 minutes away by high-speed train.
The slopes here appeal most to experienced skiers and snowboarders looking for a new experience beyond the established list of popular skiing spots.
Prices in Rosa Khutor restaurants and bars are quite high.
Where to stay:
Located at the foot of the slopes, the Park Inn by Radisson offers lodging from 12,000 rubles for a room and breakfast for two.
9. Jahorina, Bosnia and Herzegovina
The resort of Jahorina, located 40 minutes from Sarajevo airport, was once the main venue for the girls' alpine skiing competition at the 1984 Olympics and the largest ski resort in Bosnia and Herzegovina. A couple of years ago, chairlifts and a new gondola were installed.
Most of the slopes are suitable for inexperienced skiers. On Wednesdays, Thursdays and Fridays the 1.7 km Poljice slope offers evening snowboarding from 18:00 to 21:00.
Where to stay:
Hotel Bistrica was built for the Olympics and was recently completely renovated.
10. Kopaonik, Serbia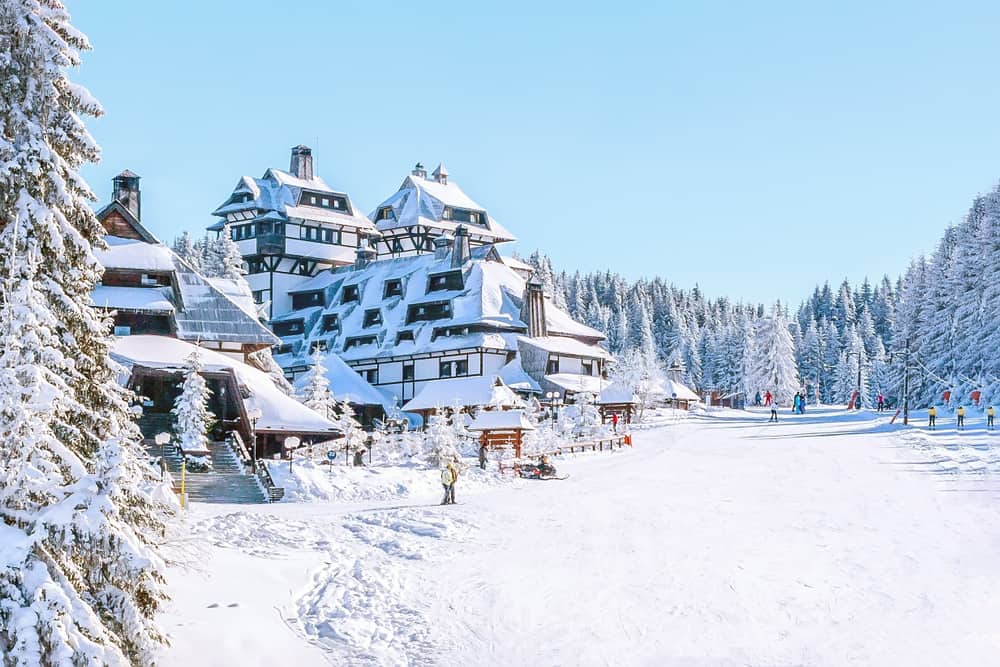 In the eighties, this resort in Central Serbia was very popular with European skiers. It was considered the "little brother of Andorra. But in the early nineties, a conflict broke out in Bosnia and Kosovo, which left the resort in a difficult situation, and tour operators left for other places. The nearest airport is Belgrade, which is a 4-hour, 15-minute drive away.
Where to stay:
The four-star, family-run Angela Hotel. The hotel has been completely renovated and now has a spa.
Dear Friends, please subscribe to our group VKontakte, where we publish the most interesting and useful articles.