Sliema Travel Guide


Veronika D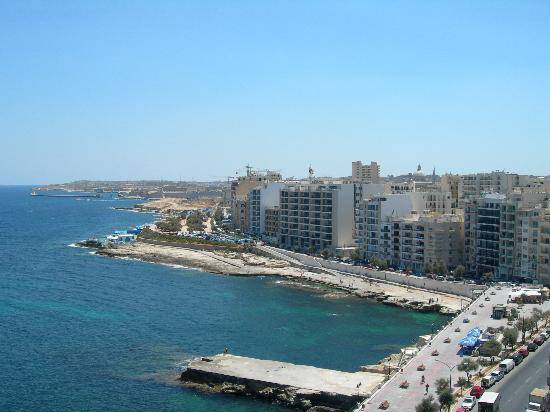 The most fashionable area on Malta is Sliema. It's a very small town, with a total population of around thirteen thousand people. Due to its popularity, real estate of the resort, enjoys great popularity. Despite its popularity, many people can rest in Sliema, as expensive hotels, live peacefully with the affordable and budget accommodation. All the beauties of catering are concentrated in the seaside city limits. Here you can have a delicious meal in a restaurant, as well as at a regular pizzeria.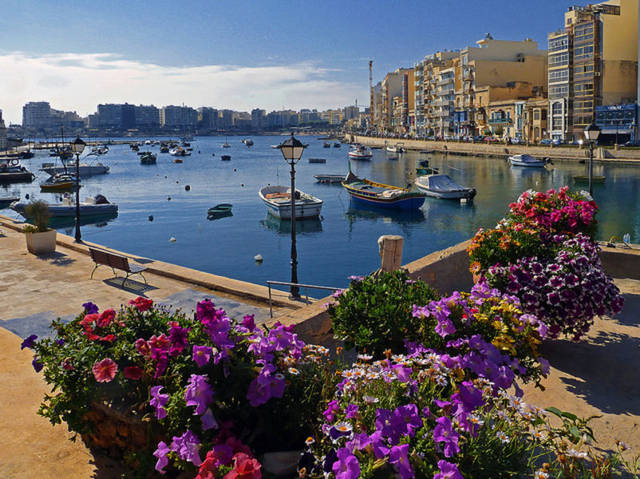 Make purchases in Sliema, much more profitable in small stores, because on the territory of the resort though there are two large supermarkets, the products they are not always cheaper, and not always differ the first freshness. Deciding to wander around town, you can easily come across vendors selling vegetables and fish, right from cars, in the very depths of the city. The local natives are happy to buy provisions from them.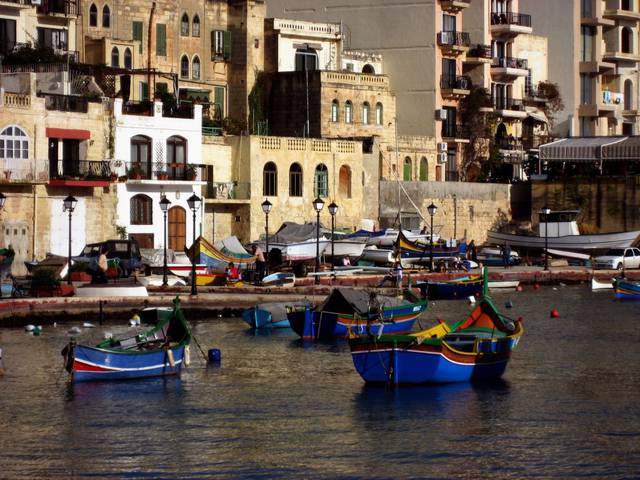 Attractions in Sliema, quite enough to gain new knowledge and emotions. The sumptuous Villa Portelli, the impregnable Watchtower of St. Julian, the austere Fort Tigne, the noble residence of Palazzo Capua, the beautiful Chapel of Our Lady of Divine Mercy – this is by no means the entire list of interesting places to visit in Sliema.
Where to stay in Sliema?

Alexandro
Sliema is said to be the most prestigious and expensive place to stay in Malta, and so are the hotels.
However, Sliema has a range of hotels to suit all budgets. There are hotels of all categories: from 2 * to 5 *. You can also look for a holiday apartment, boarding house, hostel and student residences, as well as rent an apartment. The choice is huge. Many hotels in Malta even work all year round. However, in winter the choice of hotels and apartments are smaller, because at this time, many institutions make a small repair.
Five-star hotels in Malta are very few, and several of them are located in Sliema (and so should be at the most "fashionable" resort). This category includes hotels: "Fortina Spa Resort" (starting from 9 000 rubles) and "The Palace" (from 7 500 rubles). Both of these hotels have a really high level of service. I will not describe them strongly, because the price policy is a bit "bite".
The most popular hotels in Sliema are 4* hotels. These are: "Diplomat Hotel", "Kennedy Nova", "Fortina 4*", "Park", "Windsor Hotel", "The Preluna Hotel & Spa", "Victoria Hotel".
The Diplomat Hotel is very well located in the center of Sliema, in close proximity to the promenade of Tower Road. This hotel offers its visitors maximum comfort and various facilities. It is easy to… read in full
Useful Information

Alexandro
As already mentioned, Sliema's central promenade is a favorite place for walks for locals and especially tourists. But it is known for more than just that. Along the entire promenade there are several swimming pools. Most of them, I understand, belong to the hotels across the street. But not all of them.
So, you can freely buy a ticket for a single visit to the pool or buy a season ticket for several swims. And even in those that belong to the hotels. The water in the pools is fresh. As a rule, near the pool there is always a cafe or bar, which sells delicious Maltese ice cream, delicious Maltese beer and other drinks, as well as snacks. Agree, quite original looks swimming in the pool right in the middle of the city promenade!
In principle, it's accepted that there are Sliema has four beaches. But in fact it will appear that it not absolutely beaches, and the usual rock though and rather flat. This flatness of the surface does not add comfort all the same: there are no sun beds, vacationers are placed on the towels. Changing rooms, too, the entrance to the water by means of stairs. Not comfortably. There is a tiny sandy beach somewhere in the area of The Barracuda Restaurant, but I have not seen it.
However, the following is easily practiced in Sliema. Almost anywhere along the waterfront, you can take off your outerwear, leaving only a bathing suit, and jump in the water. Then after a little swim and dry off, get dressed and continue your walk. Unusual, but that's how it is.
How to get there?

Alexandro
You can get to Sliema from Valletta by bus lines 60, 62, 63, 64, 66, 67, 68. There are several stops along the way, the terminus is the bus terminal (Sliema Bus Terminus).
You can also take the ferry Valletta-Slima (Sliema Ferries). In Valletta the ferry departs from Sally Port. This pier is located on the waterfront, just below St. Paul's Cathedral on the left side of it if you stand with your back to the cathedral (respectively, facing the harbor). The travel time is about 7-10 minutes. Although a ferry is a bit of a mouthful! It is more like a small boat, but comfortable enough for such a voyage. It departs every half an hour and its schedule is from 08:30 to 18:00. In Sliema the ferry docks at the Tower Road promenade, next to the bus terminal (Sliema Bus Terminus).
This is the fastest and most convenient way to travel between the two cities. In Sliema, however, the ferry has only one pier in Marsamchette harbor, mentioned above. There are no others, unlike the bus, which stops at various places in Sliema.
By the way, if anyone cares, I should point out that it's a relatively long walk from the Valletta bus terminal to the pier where the ferries depart from. The information might be useful if you'll be making your own way from Malta Airport to Sliema and accidentally decide to navigate with your suitcases to this pier.
And from airport to the Valletta bus terminal, you can take bus no. 8 (the trip takes about 30 minutes). I think that. read completely
Food and drink

Alexandro
As in any self-respecting solid resort, Sliema has a huge number of places to eat.
Most of the restaurants, cafes, pizzerias and bars are located on the city's waterfront Tower Road and its surrounding streets. Depending on how much money you have or how much time you want to spend on food, you can always find a suitable place. That said, all establishments will have something in common. It's the view. An amazing view of the bay! Whispering of waves, cries of seagulls, a light breeze. Yes, because of geographical features of Sliema you won't be able to admire a beautiful sunset, but deliciously prepared Maltese food more than makes up for this small disadvantage.
Here, in Sliema, a very large number of, for a small city, of expensive and reputable restaurants.. And it's also no coincidence – the brand of a fashionable resort has to be maintained. In those places everything is very pompous, pretentious. Also, as I said, expensive (prices on average 30-40 percent higher), but there are fewer visitors and you can always choose a table more comfortable. I will try to list: "The Dragon Oriental Cuisine, Hibiki Restaurant, Sa Re Ga Ma Restaurant, IL-Giardino Restaurant, The Peak Oriental Cuisine, Taste Restaurant.
It should also be noted, may be less expensive, but quite "promoted" and popular with tourists restaurants "Fortizza" (it is clear that is located in the building of the fortress Fortizza), "The Barracuda Restaurant" (near it there is also a small sandy… read more
Which tours are worth visiting in Sliema?

Alexandro
While in Sliema, you can organize yourself on several popular excursions.
Sea cruises .
From Sliema's waterfront Tower Road. (next to the bus terminal), you can embark on one of the many sea cruises. The Burger King diner can be a reference point for finding the right pier. Although there are so many yachts and all sorts of ships moored there that you won't get lost anyway.
These sea cruises are organized by several Maltese travel companies, the largest of which is the agency "Captain Morgan Cruises". The others may not be as "powerful" in Malta, but are no less popular: Hera Cruises and Alliance Cruises.
For your cruise you can choose any of the boats you see. Many of them are quite originally styled. Here, as they say, the choice is yours and the possibilities of your wallet. This can be an ordinary small boat or a river streetcar, or can be a "real" pirate ship!
The program of these tours is also very diverse, in most cases includes individual meals. For example, Sea cruise on a comfortable yacht around Malta designed for a full day with swimming in the Blue Lagoon (on the island of Comino) and three meals a day on board.
There is Sea cruise to the island of Gozo 7-8 hours with lunch (buffet) and stops for swimming in the same Blue Lagoon.
Sometimes the price of cruises can include a transfer to Sliema from the hotel (but only expensive cruises, what… read more