Ski Resort Svaneti
Ski resort Svaneti in Georgia – a real magnet, attracting many tourists throughout the year.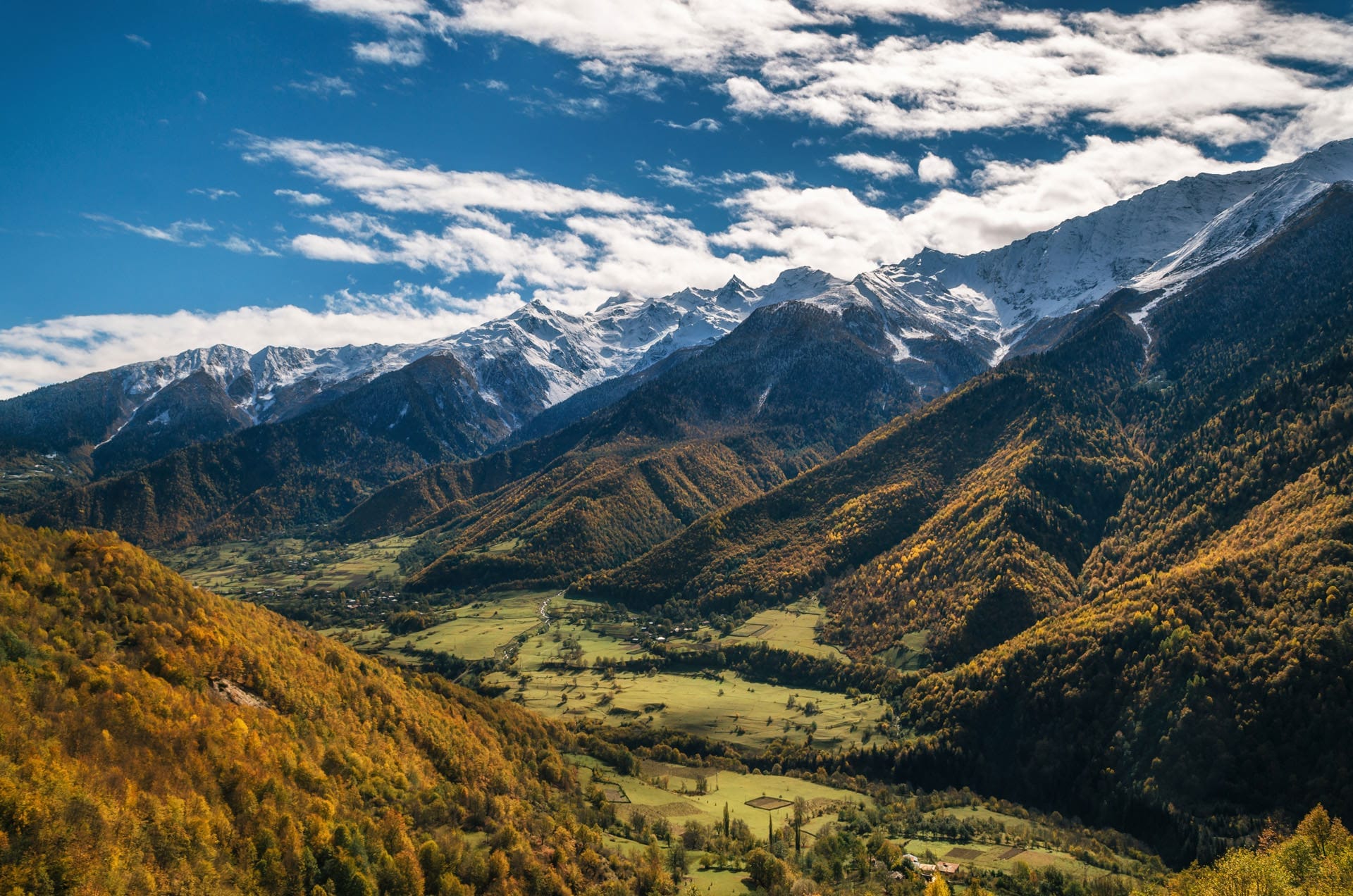 Ancient, once impregnable historical region of high Georgia, where the rugged beauty of the Great Caucasus mountain range is combined with the legendary ancient Georgian ethnos and inherent in this place architectural relics and historical sights. In the summertime, the place is popular with connoisseurs of mountaineering and hiking.
However, today the ski resort in Svaneti receives many more tourists just in winter. The main stream of people wants to enjoy extreme downhill skiing and snowboarding. Our company is engaged in organization of tours in Georgia.
To learn the actual prices of tours to Svaneti in Georgia, to get free consultation or to book a tour you can call +7 (495) 268-07-72
What is the essence of the ski resort of Svaneti?
The most popular place in this region is by right the resort village Khatsvali, which is located 20 minutes drive from Mestia.
Halvali, and in general the entire ski resort in Svaneti in Georgia has pistes of different levels for skiing: the red, blue and ski school. This resort is surrounded by mountains on all sides and it is not surprising that this extreme sport is relevant here.
The highest point of this resort is at an altitude of 2347 meters. Athletes can go down any of the three prepared tracks:
red. The length is 1.9 kilometers. Designed for athletes with an average level of training;
blue. This is the longest track at this resort. Its length is 2.6 kilometers;
educational. The track is especially for beginners, where everyone can make the first steps in the sport. Its length is 300 meters.
Svaneti is a rapidly growing skiing area, whose leaders are working to improve tourism infrastructure and opening new trails.
Viva-Georgia recommends to go to Khatsvali, in the near future it will please its tourists with the opening of several more extreme slopes.
Another resort worth visiting when buying a tour in Svaneti is Tetnuldi, located 15 kilometers from Mestia.
This resort is equipped with modern ski elevators, which take athletes to heights up to 3165 meters. The longest trail is 9,500 meters, which offers incredible views and step-by-step accessibility for the sport, such as freeride.
How do those who buy tours get to the resort?
The resort is surrounded by high mountains, holding many Georgian legends and stories about the hidden treasures in them.
But it is not for them that thousands of tourists come here every year, but for the incredible experience of the fantastic beauty of the local scenery.
You can reach Svaneti by plane from the capital of Georgia. You can also get there by bus, which leaves from Tbilisi, Kutaisi, Zugdidi.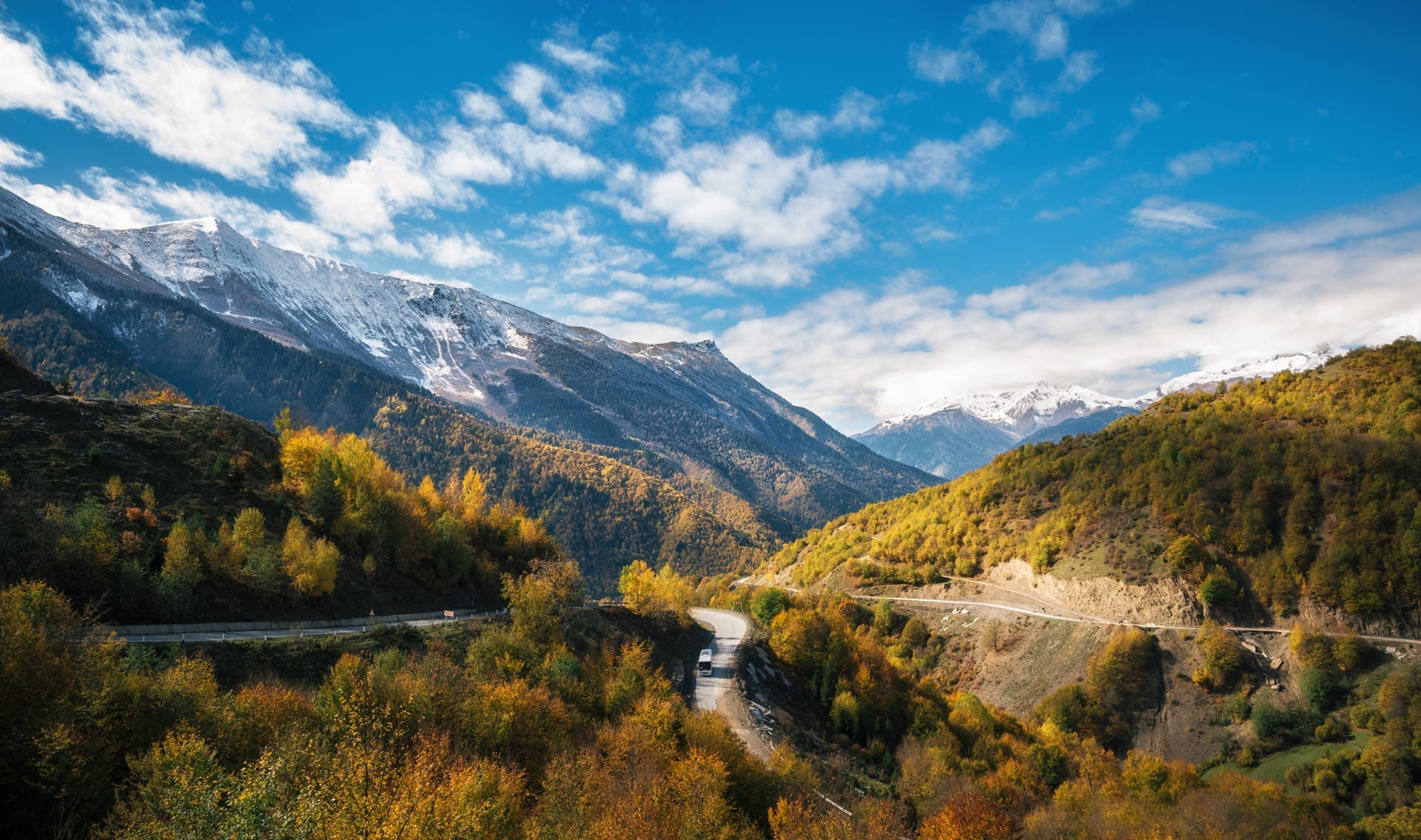 By road in Svaneti
The best way to get to the ski resorts in Svaneti in Georgia in an interesting and breezy way is to rent a car.
But be prepared with a little inconvenience with accommodation, you can stay in Svaneti only in Mestia, but this is not a disadvantage, as the price covers the minor inconveniences with transport – only from 40 GEL per day per person.
Specialists of the company Viva-Georgia will answer all the questions and help you choose a tour to Svaneti in Georgia. Call +7 (495) 268-07-72