Philippines, Siargao: all about the best island on earth

The fabulous Siargao is not for everyone. But let's go in order and section by section.
Non-family vacations.
In 2019, Siargao entered the top 10 best places on the planet and was eventually voted the best island in the world according to traveler reviews. We should clarify right away that it was independent travelers, surfers and adventurers who voted.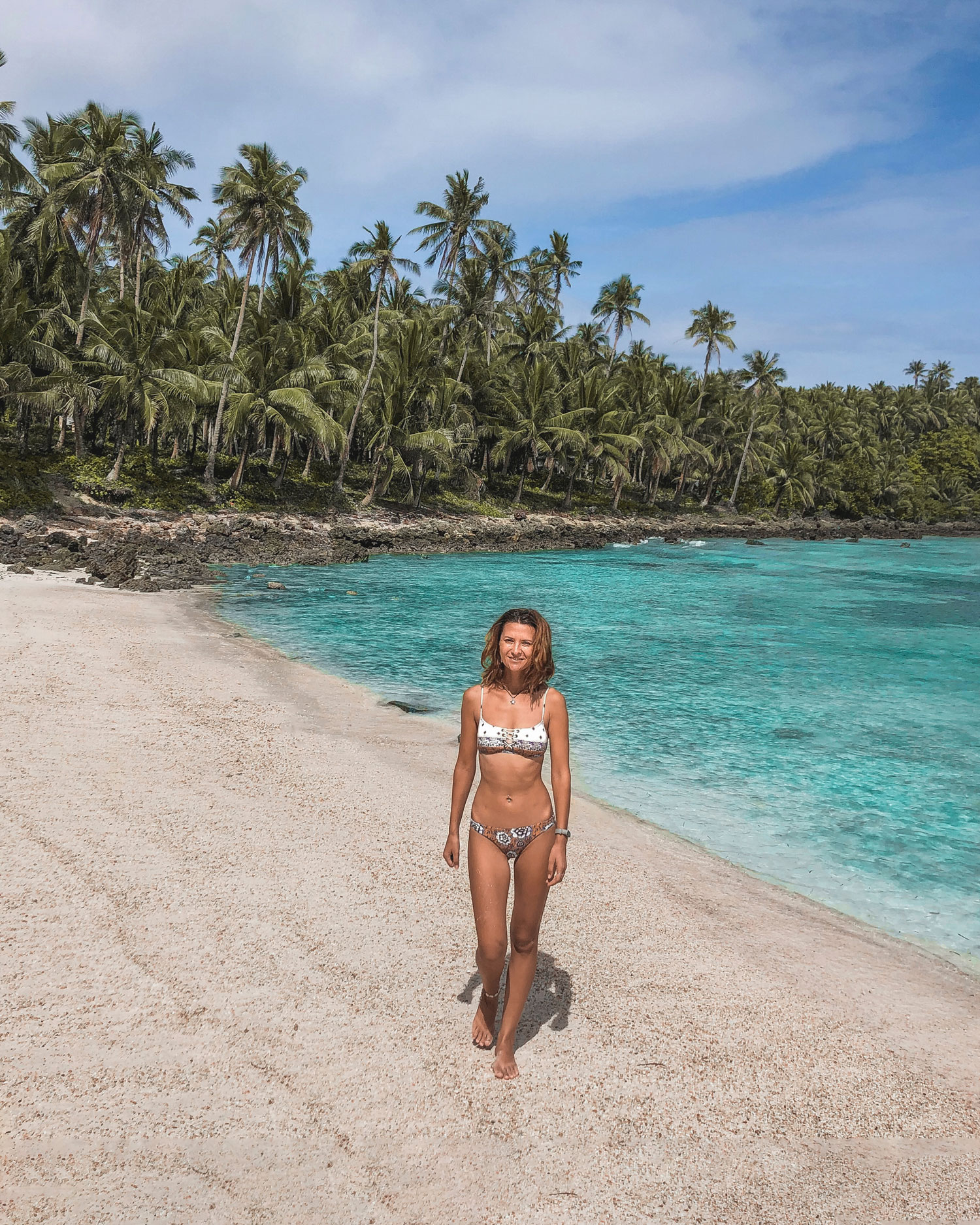 I'm more than sure that moms with 3 children did not participate in the survey, otherwise Turkey or Egypt would have been chosen as the best "island", where all-inclusive. In my 2 months of living in Siargao, I saw almost no European children. And here is my subjective opinion:
Vacations here are active, but not family-friendly, much less a package holiday;
There are no sandy white beaches. 80% of the beaches of the island – coral, the entrance to the sea is uncomfortable + waves;
Infrastructure is developed, but it does not reach the level of European resorts;
Medicine in Siargao, honestly, not very;
The nearest civilization is 1.5 hours away by ferry (Surigao City).
How to get to Siargao from Panglao or Cebu
You usually get to Siargao by ferry or plane. The ferry leaves from the nearby island of Davao City and port Surigao. You can fly to Surigao or take a ferry from the neighboring island of Cebu.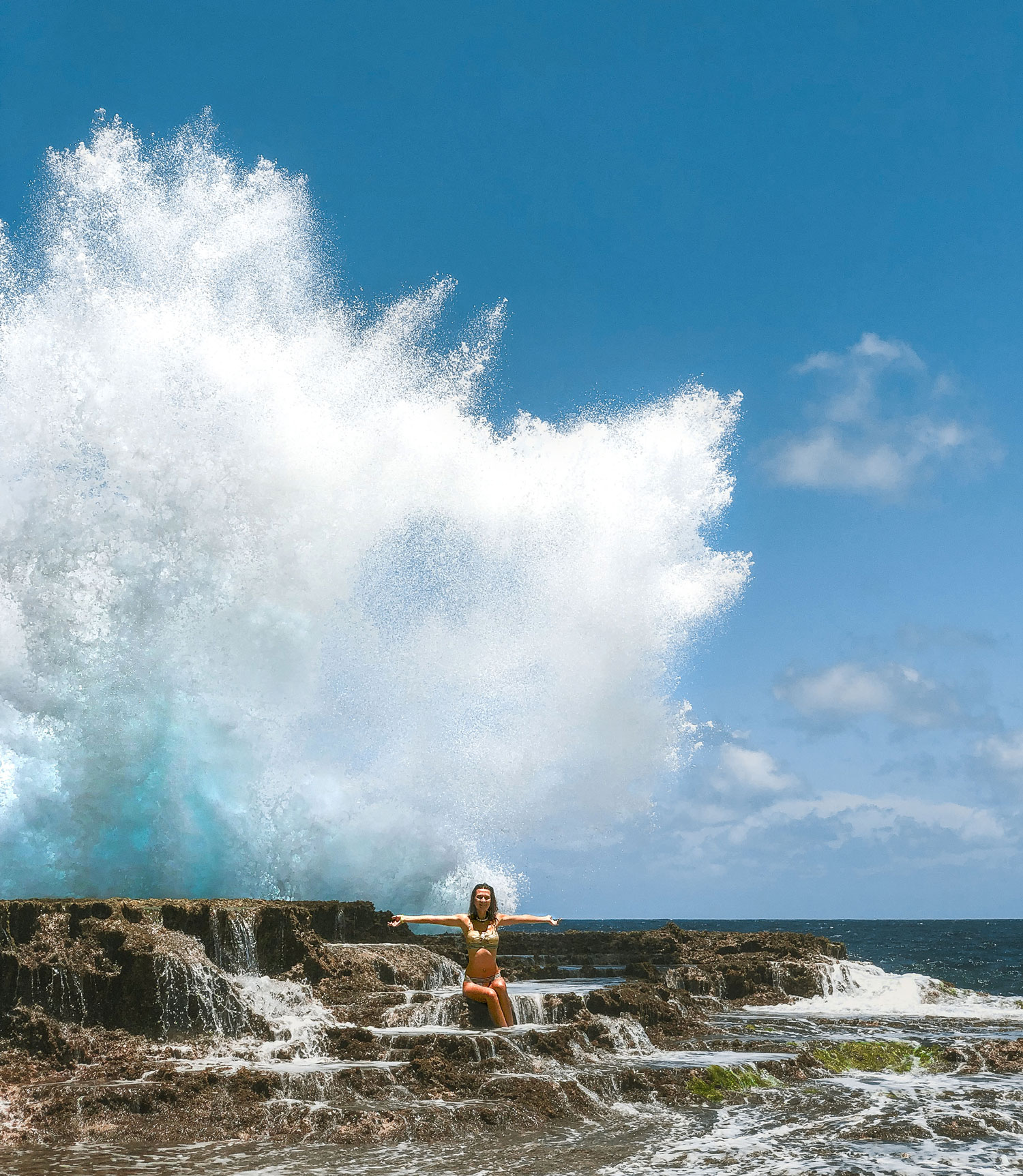 We didn't choose the easiest route: Panglao-Bohol-Sebu-Surigao-Siargao. And it took us about 24 hours. Later we heard that there was a direct ferry to Surigao from Bohol (but not exactly).
Siargao. Where to stay?
Definitely in General Luna. This is the tourist center of the island, the stores, restaurants and cafes are concentrated here (I'll tell you about the food below). Here is also the main surf spot – Cloud 9. But even if you do not have anything to do with surfing, you should still live in this area.
Siargao for now (as of 2020) is still a large village and civilization (if you can call it that) did not have time to get to all its corners.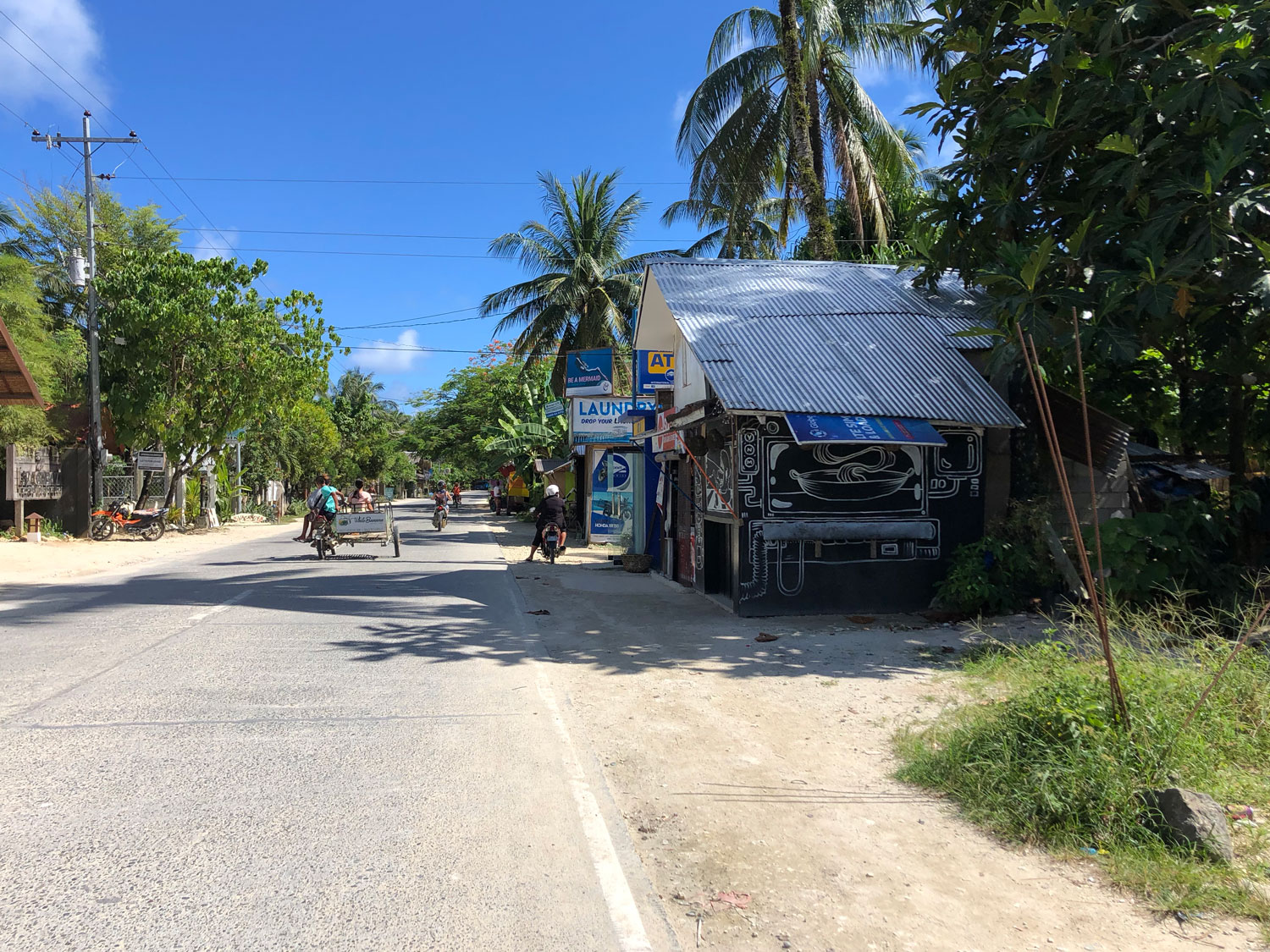 As for the best place to settle down… Choose hotels closer to the beach and catch my discount for the first booking through Airbnb. But in any case, keep in mind: there are almost no beaches in the standard "sand-water" sense on Siargao. It is a coral island and 80% of the shore (on General Luna, all 90%) is made up of sharp rocks. The most swimmable place in the area is Cloud 9 and the shore near the pier. But I'm already preparing a map with my favorite secret sandy beaches.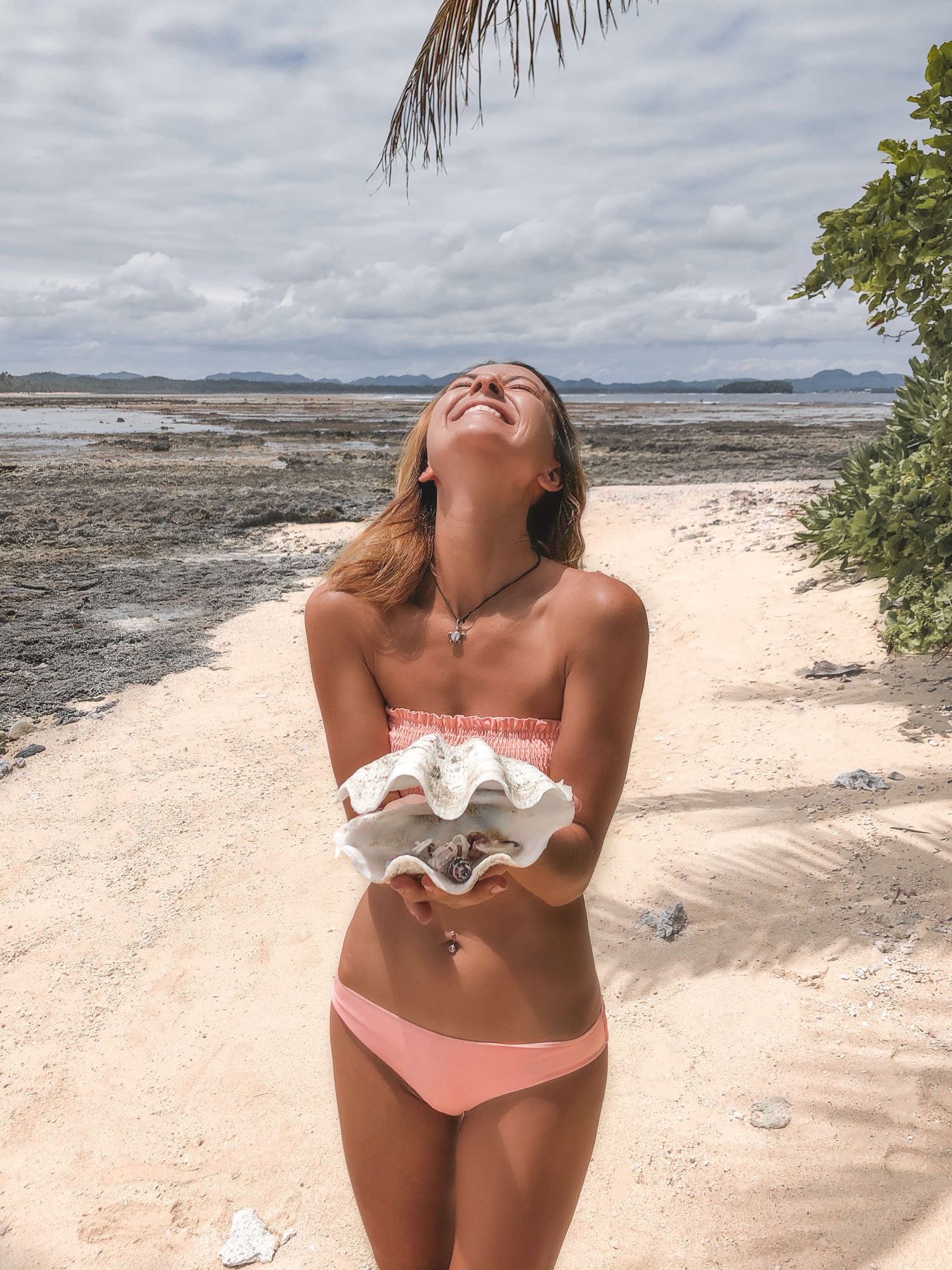 Island Infrastructure.
Even though the island is wild, there is plenty of tourism. There are good hotels, excellent service, public transportation, bike and car rentals, grocery stores and clothing stores, of course surf rentals and massages, tours to neighboring islands.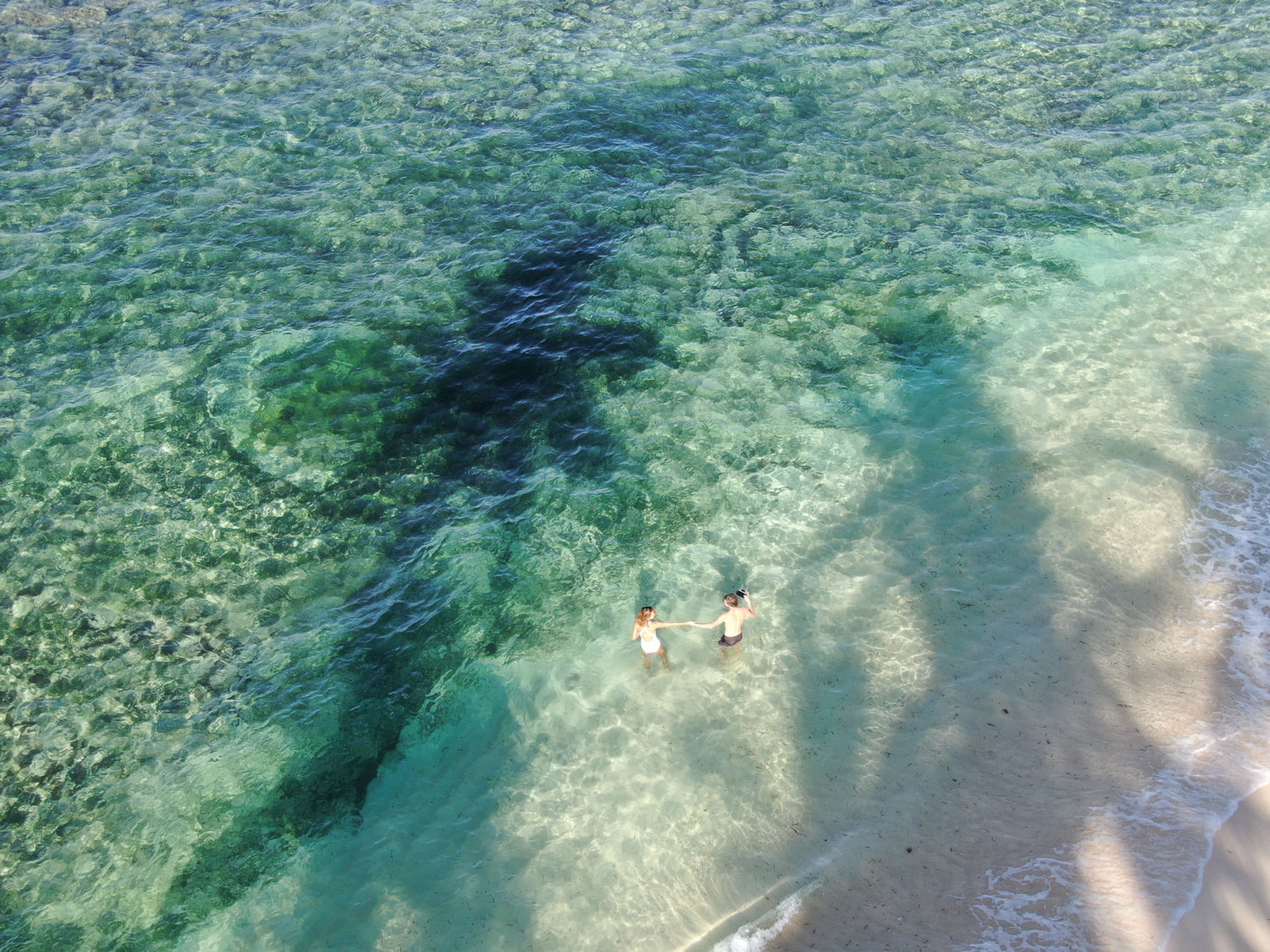 But there are some peculiarities. For example, on the island, it is difficult to buy beef (in restaurants, it is also not very common). On the other hand, at every step sold pork, chicken, sausages and sausage.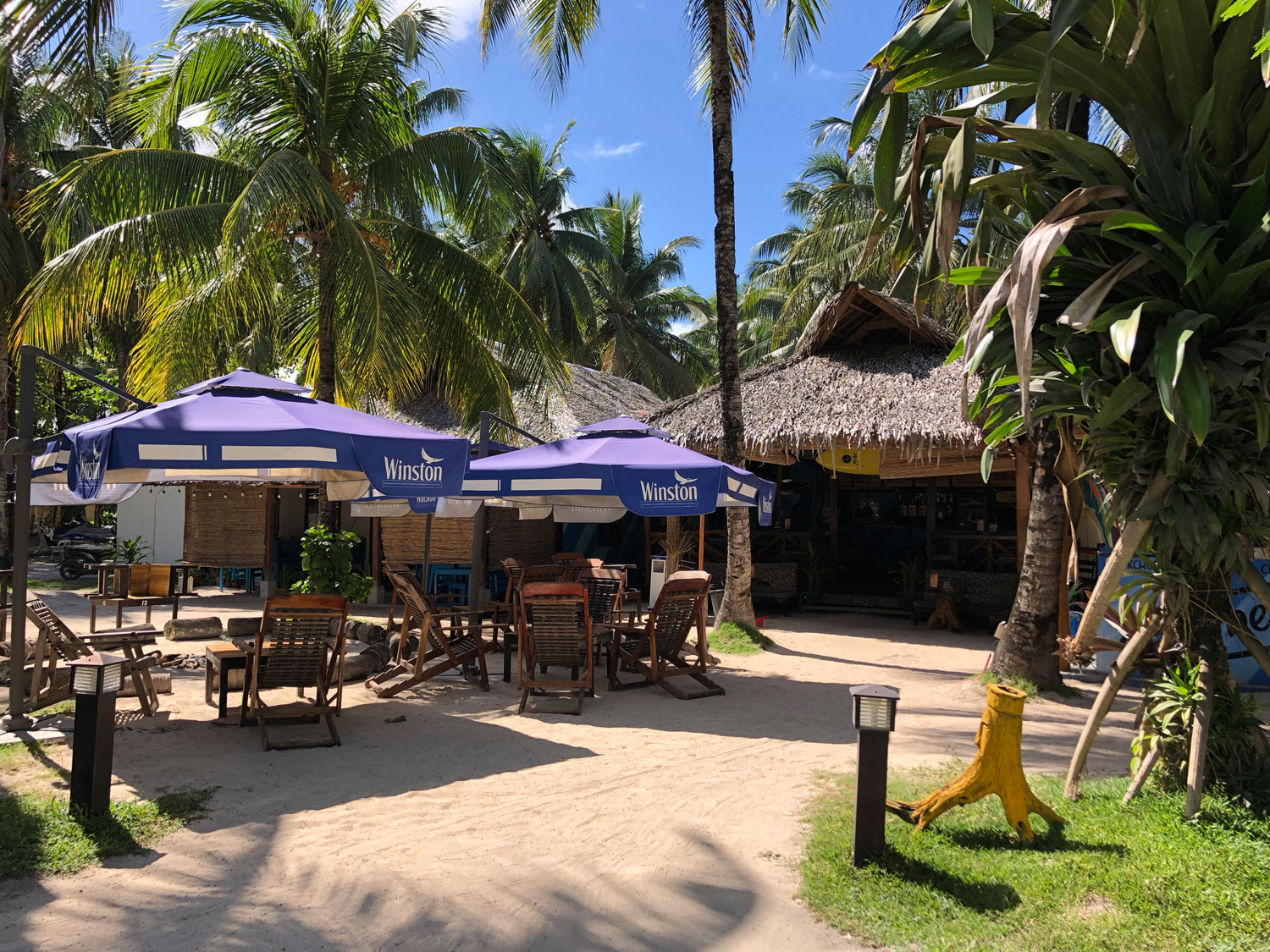 The 2 largest stores are Tag Grocery (open until 8 p.m.) and Mark and Lawrence (open until 10 p.m.). Here you can buy almost all necessary products, except fruit. In addition, in Siargao there are stores of imported goods: Italian cheeses, pasta, Brazilian beef, mascarpone, pesto, etc. They are not many (noted on the map at the end of the article), but they sell really very high quality products.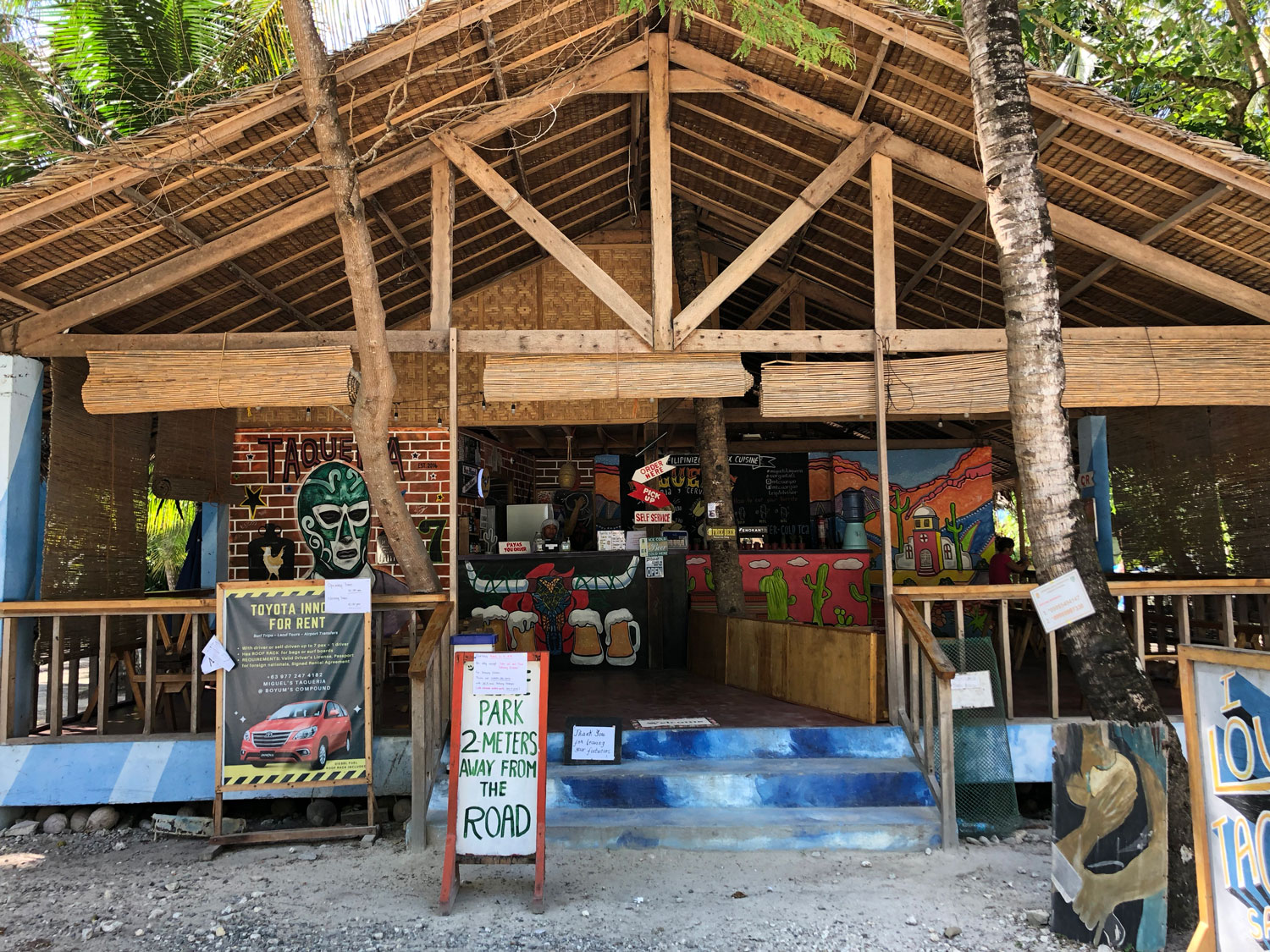 The main market is located in Dapa, 40 minutes from General Luna. It is open Thursday through Sunday from early morning to evening, but in the evening there is not so much food. They serve fish, meat, fruit and vegetables. Prices are about half the price of General Luna. For an overview of the market and prices and you can see here.
About food and rent prices
When we first arrived in Siargao (or Siargao, as the locals call it), I was extremely indignant at the high prices compared to the same Panglao. But after living on the island for a few months, changed my mind and here's why:
What a tourist needs (and the first few days you are a tourist in a new place) in the first place: a bike, hotel, cafe. So it is these three parameters in Siargao come out more expensive by 30%, although I do not say anything about the fact that the Philippines – the vacation is not cheap.
Bike $6 a day or from $120 a month. Moreover, for $120 bike still have to look for, we spent 2 days (!).
For hotel rentals see Airbnb and Booking.com. By the way, here's a discount on the first booking. Normal options from $25.
Average check at a cafe from $10 for two.
Car rentals from $40 a day.
Surf rentals $4 an hour or $6 for 2 hours
Prices are higher than in Thailand, have you noticed (except for surfing, of course)?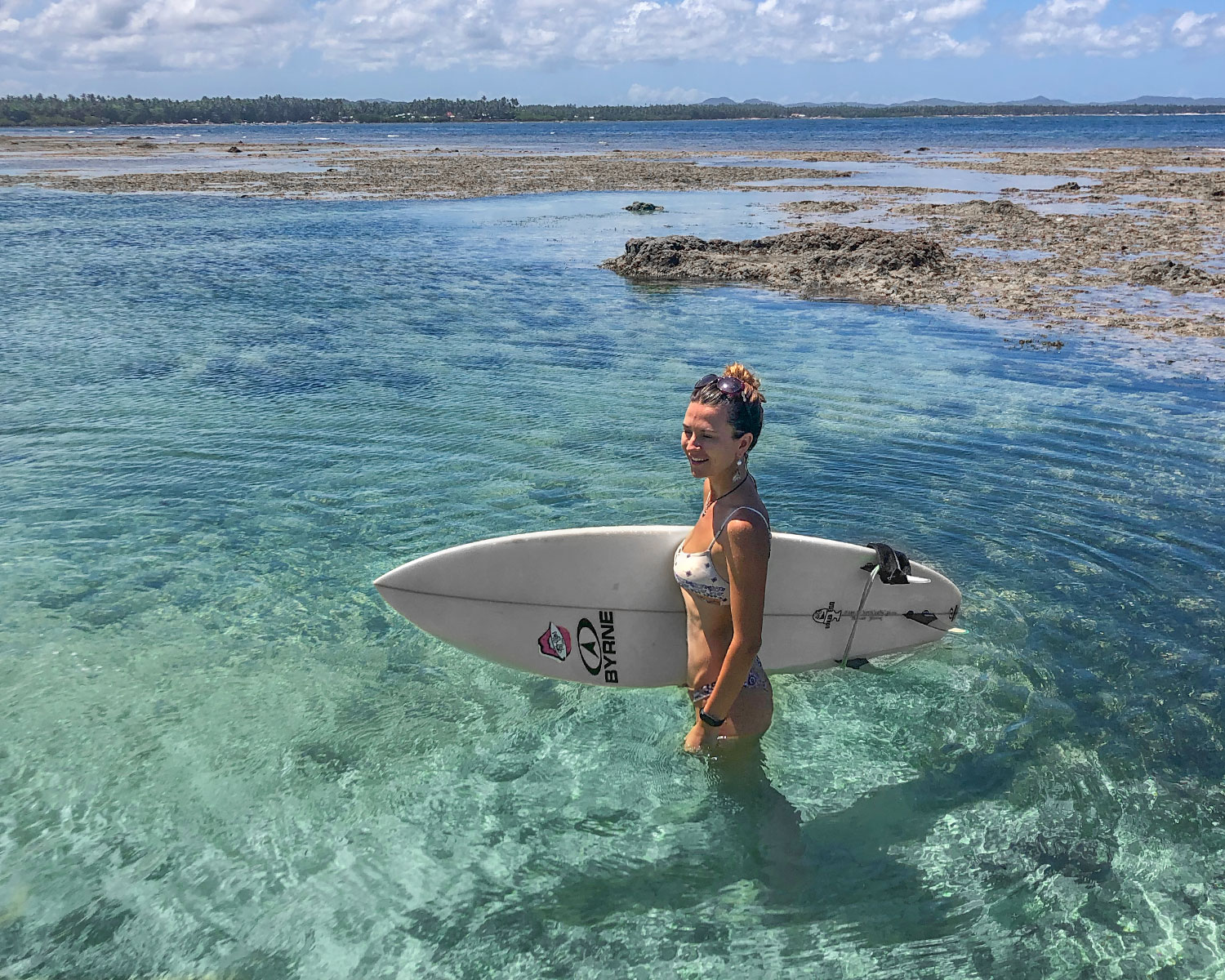 But living in Siargao for a month, two and three is much cheaper.
First of all, because there is nowhere to spend money – there are no shopping malls, expensive stores, large supermarkets, movies, etc.
Secondly, the prices in the markets for the locals are 2 times lower.
Thirdly, renting a place to stay for a long time will be many times cheaper than living in a hotel with pay by the day.
And here are the prices for some products:
1 kg of local beef – 350 pesos
1 кг бразильской говядины — 900 песо>
1 kg of Cheddar cheese (Italy) – 1200 pesos
1 kg of chicken – 140 pesos
1 kg of tuna 200 pesos
pasta 70 pesos
pesto 520 pesos
For a more detailed price map, see the market article.
It's hard for me to orient with the prices of accommodation, because we found our house on the first day (!) and we looked at 1 other house besides it. So I can approximate the prices look at Airbnb and discount 30-40%. It's always cheaper locally.
Coronavirus and quarantine on Siargao
Today, March 19, 2020 we are stuck in Siargao because of the quarantine that the authorities imposed from March 18 until March 31, 2020. All in all, it's not the worst place to wait out the epidemic. But on the other hand, we might not get home until June.
The good thing is that there is a remote job, home, and security on this very island. All the parties here have already been cancelled (yes, yes, they opened a rural disco here a month ago), many tourists have left, and it is possible that the stores and cafes will close.
But…. no panic in Siargao! Although, there are rumors that 3 people got sick, but the coronavirus has not yet been confirmed. Local authorities recommend all tourists to leave the island, because it is also a nature reserve.