Foreign Secretary Liz Truss elected as Britain's new prime minister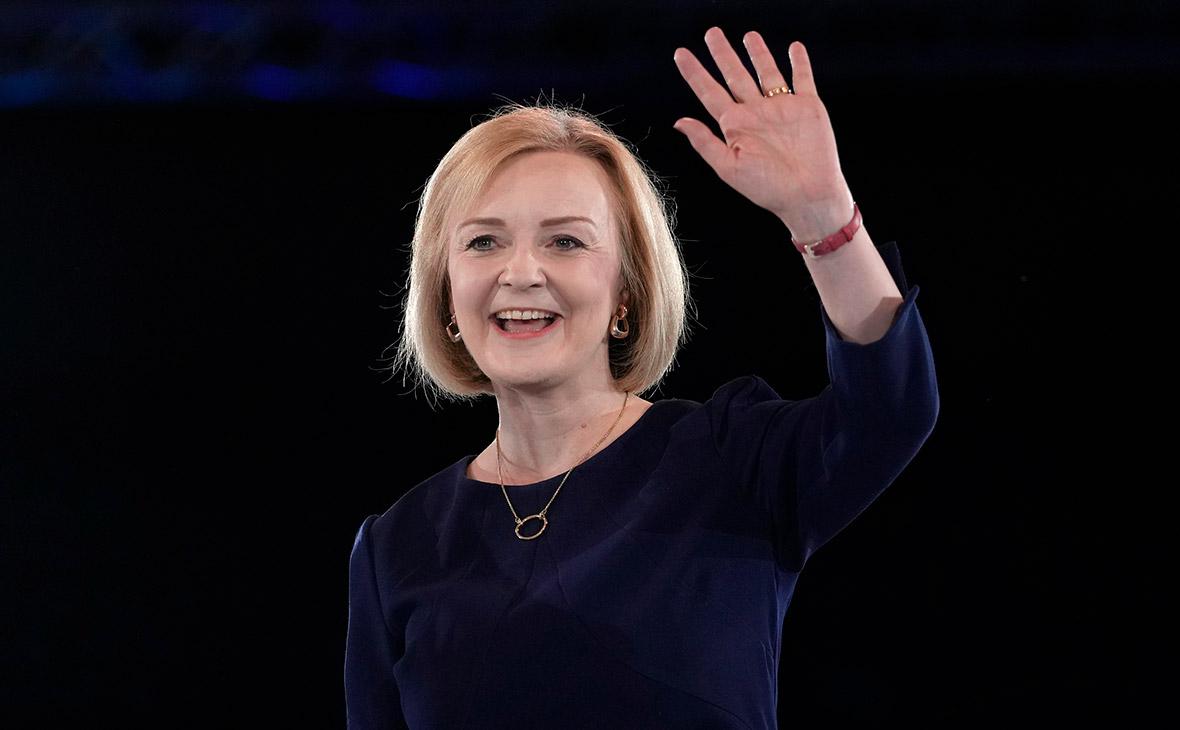 British Foreign Secretary Liz Truss will be the new head of the Conservative Party and Prime Minister of Great Britain. This was announced at a ceremony in London by Conservative Party Chairman Andrew Stephenson and the head of the party's steering committee, Graham Brady.
57.4 percent of party members voted for Truss, while Sunak was supported by 42.6 percent. In the last election for party leader in 2019, Boris Johnson won 66% of the vote, while his rival, Foreign Office chief and former Health Minister Jeremy Hunt, won 33% of the vote.
The election of the head of the Conservatives ended September 2, about 170 thousand party members voted by mail, the results were counted until September 5. The ceremony of announcing the results took place in the Congress Center named after Queen Elizabeth II in the center of the British capital in the presence of MPs and members of the House of Lords, broadcast by Sky News TV channel.
Truss' running mate was former finance minister Rishi Sunak, who led the Treasury from February 2020 to July 5, 2022. Truss and Sunak's candidacies landed on the final ballot after several rounds of voting in the Conservative parliamentary caucus in the second half of July. Initially, 12 Conservatives ran for the party's leadership.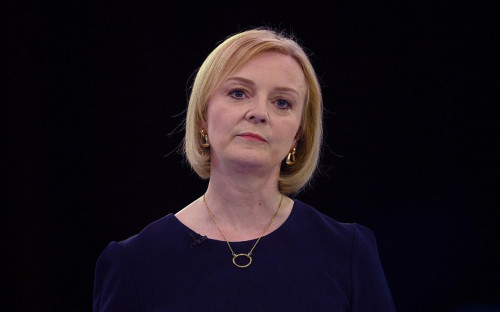 Many favored Sunak's victory, recalling his record of supporting the national economy and citizens during the pandemic. At the time, the Treasury Department, backed by Prime Minister Boris Johnson, decided to pay up to 80% of the salaries of those employees whose companies were forced to close or stop doing business because of the lockdown. After the first lockdown in the summer of 2020, the Ministry of Finance subsidized cafes and restaurants in return for giving customers a 50 percent discount on meals, a measure that was very popular with the British. It was also credited to Sunack that the British economy survived the coronavirus pandemic better than many European economies.
By late July, however, some of Johnson's supporters voiced fears that if Sunak won, London might soften its anti-Russian policy and end its previous relations with Kiev.
Where is it safe and profitable for Russians to buy foreign real estate?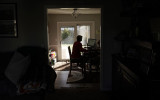 The name of the region: remoteness replaces the Muscovites in the companies of the provinces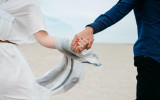 How to manage the family budget so that it would not come to divorce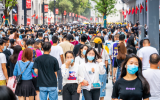 "The data are very alarming." Will China face a serious crisis?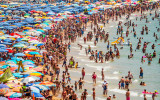 After a vacation you want to quit your job. When this desire is a self-deception.
Charging for the office: 8 exercises to stretch the whole body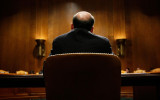 No advice and indifferent to prestige: 3 types of executives-magnets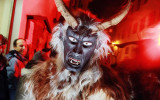 "It pisses me off": how to get angry at work properly – Fast Company
Truss' popularity among conservatives began to grow after the intra-party vote began. By September, the media began calling her the favorite in the race, and in early September she was the de facto winner and "the second Johnson." The latter further mobilized her support from supporters of Johnson himself, known for his directness and partly populism.
Truss is pursuing a line similar to the one Johnson pursued as prime minister: she has stated her intention to continue her support for Ukraine, not to soften her policy toward Russia and China, and to support the British population in the face of soaring energy prices.
She also confirmed that the Conservatives, as before, would not support the Scottish nationalists' intention to hold a new referendum on independence. This provoked a negative reaction from Scotland's First Minister Nicola Sturgeon, who insists on the need for a referendum. According to Sturgeon, if Truss "runs the country like his election campaign this summer, it will be a disaster – not only for Scotland, but for the whole of Great Britain.
The reason for this comment was also due to Truss' foreign policy remarks. In particular, at the end of August she said that as the Prime Minister she would be ready to use nuclear weapons to protect the country, and in her office she announced her intention to recognize China as a threat to national security and, as a consequence, to stop the economic partnership with Beijing.
Truss changed her position on the dialogue with Russian President Vladimir Putin. She first said that, if elected prime minister, she would attend the G20 summit in Indonesia in November and seek a meeting and "summon" the Russian head of state for a conversation, but later said that "Russia has no moral right to sit at the G20," and Putin should not attend the summit.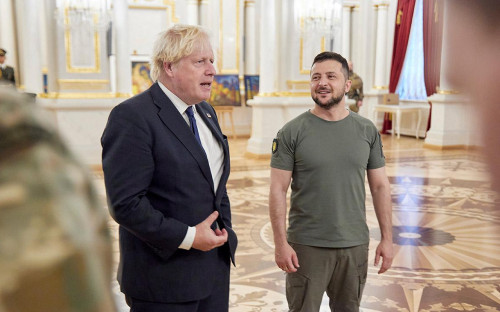 As foreign minister, Truss visited Russia in early February 2022, where, at a meeting with Russian Foreign Minister Lavrov, she misspoke and said that Britain "would never recognize Russia's sovereignty" over the Rostov and Voronezh regions. Later, in an interview with RBC, the minister explained that it seemed to her that Lavrov, who mentioned these two regions, was talking about Ukraine. "During the meeting it seemed to me that Minister Lavrov was talking about part of Ukraine. I clearly stated that these regions [Rostov and Voronezh] are part of sovereign Russia," she said.
Also in an interview with RBC on February 10, Truss said that she had come to Moscow to convince the Russian leadership to withdraw troops from the border with Ukraine, where they were then stationed, and to declare the need for Russia and NATO negotiations. The minister then also spoke about possible new sanctions against Russia in the event of an escalation of the conflict in Ukraine.
Elizabeth Mary (Liz) Truss was born on July 26, 1975, in Oxford.
September 15, 2021 – Appointed Secretary of State for Foreign Affairs and International Development
September 2019 – Appointed Secretary of State for Women and Equality
2014-2016 – Minister of Environment, Food and Rural Affairs
2016-2017 – Lord Chancellor and Minister of Justice
2017-2019 – Chief Secretary to the Treasury
2010 – First elected MP for the Northwest Norfolk constituency. Graduated from Merton College, University of Oxford
Married, has two daughters.
The Kremlin, commenting on the possibility of Truss being elected prime minister, said that relations between Russia and Britain would not change in the near future, despite the change of prime minister.
The election of the party leader was an extraordinary election, held because of the resignation of incumbent Prime Minister Johnson, caused by a government crisis. He announced his resignation as prime minister on July 7, after dozens of employees, including several ministers, left his government amid a scandal with Chris Pincher, the former deputy chief organiser of the ruling Conservative Party in the House of Commons. The latter had gone on a drunken rampage at London's elite Carlton Club for Conservatives in Piccadilly and molested two men. When this came to light, Pincher apologized and resigned.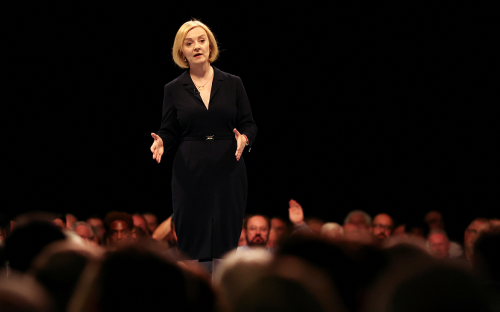 It also emerged that Johnson, who had previously appointed Pincher to high office, knew that he was the subject of a parliamentary investigation into harassment. Johnson, in an interview with Sky News, apologized to voters and said he regretted his decisions on Pincher's appointments but had long refused to resign. Truss backed the prime minister at the time.
In 2021, Johnson found himself at the center of a scandal over publications about holding parties for members of Britain's government during the pandemic lockdown. In June 2022 a vote of no confidence in Johnson was held in the Conservative Party on the initiative of 50 MPs. The majority of Conservatives voted against the vote (211), "for" – 148.
Johnson has served as Britain's prime minister since July 2019, or a total of two years and 349 days (until he tendered his resignation). He is one of the British heads of government with the shortest terms in office since 1900, the BBC notes. Topping the list is Andrew Bonar Lowe, who served 209 days. Johnson's predecessor, Theresa May, was prime minister for three years and 11 days. Before becoming prime minister, Johnson was head of the British Foreign Office as well as mayor of London.
"Putin is laughing at us out loud": Europe is beginning to have an epiphany
EU diplomacy chief Borrell acknowledged European citizens' fatigue with sanctions against Russia and their concerns about the coming winter. How not to admit it? I'd like to quote Sasha the Black: "The pittance on the bill is rattling: Buying an umbrella and firewood has made a breach." And then: "In the canteen the cockroaches, Leaving stale bread, pondered a little, In the cupboard the glasses rattle sympathetically, And dampness drips tears from the ceiling." Behind this sad lyricism hides a somewhat paradoxical thing: European democracy has begun to work on Russia.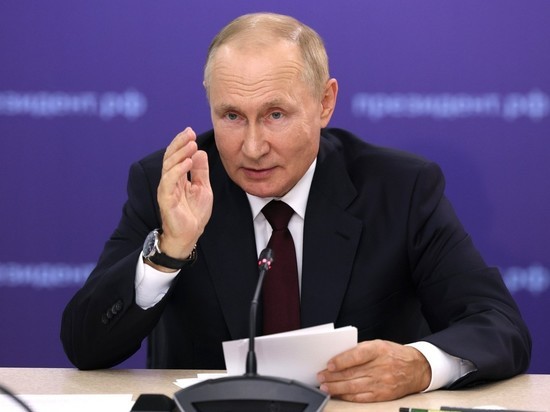 The most vivid manifestation of discontent was in Prague, where over 70 thousand people attended an anti-government rally. In order to understand the scale, one has to take into account that in Prague live 1,2 million people, and in the whole Czech Republic 10,5 million.
70 thousand for Prague – it is as if a million people came out in Moscow (so much came out on the march of the "Immortal Regiment"). The Czechs demanded that the authorities lift the anti-Russian sanctions, conclude a gas supply contract with Russia, stop their military support of Kiev and provide assistance to Czech businesses.
In Germany, pro-Russian rallies were held in a couple of cities. In Great Britain, the police are developing protocols for action in case of mass unrest. The broad masses of Europe are gradually realizing (the autumn wind blows the dope out of their heads and cools their heated foreheads) that they are being used, without asking for their wishes, in the great Euro-Atlantic game. The discontent of the citizens slowly erupts onto the streets. And democracy begins to take over.
After all, if we do not give in to the rabid anti-Western propaganda, we can see that the foundations of democracy in Europe have been preserved. It is another matter that some European politicians, mainly those in power, simply cannot fulfill the demands of their people, because they have lost their sovereignty and are dependent on the overseas masters. You see, Borrell understands everything, but he cannot do anything. And the other part of politicians begins to speak louder and louder.
Here in a TV interview, former French presidential candidate Segolene Royale questions Zelensky's "facts" and methods: "Take the very first example – the bombing of the Mariupol maternity hospital, when Zelensky was touring European parliaments, which resulted in the disruption of the peace process, he used this case, he said: "I met a pregnant woman who asked for revenge for me." He was unable to give the woman's name. The names of the victims are unknown. You can be sure that if there was even one victim, even one child in the blood, in this age of cell phones, we would already have that evidence."
"Are you saying that Zelensky is the one spreading fake news?" – the host wonders. "It's well-known war propaganda, the Americans don't hide it, I think, in addition, it's also American propaganda," answers Royale.
Here's Bundestag member Sarah Wagenknecht giving an interview to T-online (which came out with the headline "Putin is laughing at us out loud"): "I believe that demonstrations and protests against federal government policies are urgently needed. Gas bills are "exploding," as are the cost of fuel, electricity and food, and not only is the government doing nothing about it, it's imposing a gas surcharge on us. People need to protect themselves from this social ignorance."
More talking points: "It is now clear that economic sanctions are mostly hurting Germany and Europe," Gazprom is using its record profits to build gas pipelines to China. Oil exports to Asia have already increased. Russia does not need the West to buy its raw materials. But German industry is collapsing without cheap energy sources.
And who is the laughing third? The U.S., whose fracking industry is currently making $200 million profit on every liquefied gas tanker. We are destroying our industry and our middle class, it's insane!"; "What better deal is there than Turkey, Saudi Arabia or the US, who bomb and kill in other countries in violation of international law, never being sanctioned for these crimes?"; "Putin should be persuaded to agree to a reasonable compromise. But the West and Ukraine are not at all eager to do so"; "The Russians have had their Black Sea Fleet in Crimea for decades, and they will not give it up. You want to sacrifice tens of thousands, perhaps hundreds of thousands of lives for a completely unrealistic goal?"
Does this all sound like a budding epiphany? Quite. It is possible that politicians oriented toward the demands of their people may even be able to come to power on the crest of popular discontent.
But in any case one has to understand: it will not be the same as before, no one, even if there is a change of government in Europe, will rush to Russia with an embrace, as if to say, "let bygones be bygones. And this is good. Especially for our life in Russia. But then, that is another story.