All about vacations in South Africa in 2022.
The Republic of South Africa occupies the entire south of the African continent. It is the most economically developed country in Africa. In terms of ethnic diversity, South Africa is also unique: unlike most countries on the African continent, the state is populated by both whites and Asians, and many mixed ethnic groups. South Africa is firmly entrenched on the world political and economic stage.
Thanks to the country's prosperity, tourists willingly visit South Africa, even if it is an expensive treat. The perfect blend of modern comfort and exotic antiquity attracts travelers from all over the world. Maybe this is the right place to go on vacation in 2022?
General information about South Africa
A brief historical background
Africa is the cradle of humanity, and the Republic of South Africa is no exception. Mankind appeared on the territory of this country a few millennia BC, which is clear from the numerous archaeological finds. The first tribes – Gottentots and Bushmen – were replaced by the invasion of the Bantu tribe, which reached a higher stage of development.
By the time European colonizers arrived in the country, the peoples living on the territory of South Africa knew how to mine minerals and make tools out of metals. In the 17th century the Dutch founded a settlement, which is now known as one of the largest cities of the Republic – Cape Town. Subsequently, both the French and the Germans infiltrated the country. It was a period of intense clashes between the colonizers and the indigenous population. In the 19th century, the territory came under the control of Great Britain, which is known for its colonies around the globe.
Steps toward independence began in the last century. First formed the Union of South Africa, which was already virtually independent, and in the mid-20th century the state has gained full sovereignty and its present name – the Republic of South Africa. However, until the end of the century, the country was in turmoil: the apartheid regime infringed on the rights of black residents of the country. At the end of the century, this order was abolished, but it has not yet been possible to fully equalize the social status of different ethnic groups.
Despite this, South Africa is a highly developed country. Its legal system is up to modern standards, its religious composition is diverse, and its economy is the most developed among all African countries. The country's government has been successful in furthering its development by combating HIV infection, strengthening the country's economy and culture.
Geographic Background
The country, as the name implies, is located in southern Africa, occupying it almost entirely. It has access to the Indian and Atlantic Oceans, and a long coastline. Interestingly, the state actually has three capitals: the main one is Pretoria, Cape Town and Bloemfontein. The three branches of government are located in these three cities. It borders Mozambique, Namibia, Zimbabwe, Swaziland and Botswana. Within the country there is an enclave, Lesotho. The relief of the country is also diverse: from plateaus to the Dragon Mountains. The country is rich in a variety of flora and fauna.
South Africa on the map
South Africa's Climate
The Republic of South Africa has several climatic zones: Mediterranean in the southwest, temperate in the center, and subtropical in the northeast. In general, the country is characterized by warm days and cold nights. Summer in the country lasts from November to March, the average daytime air temperature reaches 30 degrees.
In winter, the average daytime temperature ranges around 20 degrees Celsius. Precipitation, as a rule, is more in the summer, in the afternoon. But generally speaking, the best time to schedule a trip to South Africa depends on the purpose of the visit: if it is a visit to national parks – the best period is from May to July, beach holidays near the Indian Ocean is possible at any time.
Safety in South Africa
Since South Africa is the most developed country in Africa, in general, it is quite comfortable for ordinary European tourists. But there are some precautions you should be aware of:
Due to the fact that the country has not yet fully equalized social equality, it is better not to visit the small populated areas of large cities at night;
because of the high levels of radiation is necessary to monitor the condition of the skin;
be sure to have medical insurance;
If you plan to travel to the north of the country – it is worth taking pills against malaria and beware of mosquitoes.
In general, the other rules of safety in the "European Africa" are the same as in Europe: look after valuables, to be polite and decent.
Visa for Russians in South Africa.
Great news for Russian tourists: in the spring of 2022 the Republic of South Africa has approved a visa-free entry into the country for tourists from the Russian Federation. Stay in the country can be up to 90 days per half year. Travelers simply need to show a foreign passport on arrival in the country, return tickets and to confirm the availability of funds.
How to get to South Africa and travel around the country
Due to the high degree of development, it is easy to get to South Africa from Russia. Major international airports are located in Johannesburg, Cape Town, and Durban. South Africa's national carrier has flights with connections in major European cities such as London, Paris, Frankfurt. In order to get to this interesting country, you will have to fly about 15 hours by air and spend about 50,000 rubles.
If the traveler has planned to visit several major cities of the country at once, he can travel around South Africa in different ways. First, there is a good network of air transport. Secondly, developed and railroads, tourists are even offered a ride on special luxury trains. More economical travelers will do well by bus, and the country has excellent tourist excursion routes.
In large cities there is a network of cabs. Important: it is better to order a cab by phone or get in the car at a special parking lot, as using the services of private drivers can be unsafe.
It is possible to rent a car for drivers. The cost includes insurance, in addition you will have to pay something like a deposit for gasoline – in the amount of 2000 rubles. It is worth remembering the safety rules and drive carefully. As for roads, infrastructure in the country is developed, there are both free and paid highways.
Hotel infrastructure in South Africa
On tourist sites you can find a lot of offers from hotels, inns, apartments and guest houses. In large cities of South Africa there are a lot of upscale hotels – the cost in the institutions of the highest class can reach several tens of thousands per night during high season. But as tourism in South Africa is very developed, and fortunately for the budget tourists, there are options for placement at affordable prices – about 3000 per night in a comfortable hotel.
For individualists may book a hotel house, for the economical – there are opportunities to stay in a hostel or campsite, more compact arrangements often have a colorful interior. By its level hotels in the state meet the standards of good European countries.
Sightseeing in South Africa
South Africa is probably the richest in attractions country in Africa. Holidays in South Africa will not leave indifferent any tourist interested in Africa. Its diverse natural landscapes, beach activities, museums and nature reserves lure tourists to this wonderful country. It is said that the nature of South Africa is so beguiling and magical that once you see it, you can't help but come back again. So what are the cities and towns that have so much to offer?
Johannesburg
Johannesburg is the largest city in South Africa. Fifty kilometers from the city is the famous Cradle of Humanity, a UNESCO listing. It is a cluster of caves, where in the middle of last century were discovered the remains of ancient people – Australopithecus. In addition, in this bustling city you can:
visit Gold Reef City Park, dedicated to the gold rush era and offering its guests a descent into a mine;
see a variety of animals: giraffes, zebras, antelopes in the Lion Park, as well as play with small lion cubs;
go to the Lesedi ethnic village, where the life and traditions of the ancient South African population are skillfully recreated;
Visit the Apartheid and Nelson Mandela museums to learn more about the development of the country's struggle against discrimination.
Cape Town
The beautiful city, washed by the waters of the Atlantic, is located in the southwest of South Africa. The city is dominated by Table Mountain, listed as one of the Seven Wonders of Nature. Next to the natural wonders are the miracles built by human hands:
Victoria and Alfred Waterfront, a huge shopping mall worth a visit for all shoppers;
The largest aquarium in the southern hemisphere, the Aquarium of the Two Oceans, where families with children and other aquatic-lovers can see more than 300 representatives of the two oceans;
The Kirstenbosch Botanical Gardens, which can hardly be called a garden – it's so huge and displays some of South Africa's rarest and most endangered plant species;
Iziko, a complex of twelve national museums of the country for all tastes: zoology, art, history;
the Castle of Good Hope, built by the first Europeans to land on the shores of the country.
And Cape Town is also home to Penguin Beach. Yes, yes, penguins are in Africa! Boulders Beach is not designed for tourists to sunbathe and swim, but is home to real penguins. They are goggle penguins, the only members of the species that live on a hot continent. Entrance to the penguins will cost very inexpensive: about 400 rubles.
You can also visit other major cities in South Africa. However, still a sufficient number of travelers, if not the largest part of them, arrive in an exotic country to see the bosom of African nature.
Nature and National Parks of South Africa
Tugela Falls is a stunning cascade of waterfalls. It is located in the Natal National Park in the Drakensberg Mountains. The water, falling from a height of almost a kilometer, breaks into billions of splashes as it descends through five steps of the waterfall. Tugela is the second highest waterfall in the world after Angel Falls in Venezuela.
The Dragon Mountains got such a fabulous name because their peaks are almost always covered with haze, believed to be steam from the breath of the dragon living there. This mountain range hides many riches. There are deposits of platinum, gold, tin, and many other minerals.
Kruger National Park, the oldest national park in the country, is located in the northeast of South Africa. This huge park provides an opportunity to see more than three hundred archaeological artifacts: ruins, traces of ancient people, samples of rock art. There is something to see for exotic animal lovers as well: all the traditional representatives of African fauna are gathered here. These are elephants, giraffes, lions, crocodiles, antelopes and many others. The park is equipped with campsites especially for those who want to increase their time watching wildlife.
Entertainment in South Africa
Apart from visiting museums and seeing the universally recognized beauty spots, you can also have a beach holiday in South Africa and try a variety of recreational activities.
One of the major cities in the country, popular among those who love the beaches and those who love activity is Durban. The cleanliness and safety of the beaches of the city is internationally recognized and marked with a blue flag. In order to avoid shark attacks, installed special facilities. The strip of beach is so wide, that there is enough room for all tourists.
The waters of the Indian Ocean are clear and give peace. Near the beach is a lot of souvenir shops. However, if you prefer not to lie on the beach, and engage in active recreation, the Golden Mile of Durban is also suitable: some areas are specially fenced off from bathers and designed strictly for active recreation: sailing, surfing, diving, kite surfing and others.
There are beaches of another type in South Africa – the so-called Wild Coast. The province of Transkei is the place for those who want to relax away from the traditional infrastructure of tourist resorts. Near the Wild Coast, travelers will spend the night in small and cozy cabins, admiring the stars at night on quiet beaches away from the crowds of tourists. The only difficulty is getting to this area can only be done on horseback or on foot, as car traffic here is only allowed in extreme cases.
A popular activity that people go to South Africa for is a safari. Safaris are conducted both by car and on horseback. The cost of safari starts at about 10,000 rubles.
Some people go to South Africa to hunt. This type of activity is controlled by the government and there are quotas for hunters. If a traveler arrives in the country with his weapon, he must obtain a permit in advance, before the trip. Throughout the country, there are many specially designated areas for hunting, for a full package of services (accommodation, food, escort, payment of all licenses, preparing trophies) will also have to pay from 10000 rubles.
South Africa has a thriving wine industry as well. Activities in this field have been unfolding in the country since the 17th century, and by the 21st century there are more than fifty winemaking regions in the country. They are mainly located in the Cape Province.
Cuisine in South Africa
South African cuisine is a mixture of many different traditions. The traditional African cuisine here incorporates influences from Dutch, English, German and many other traditions. Cape Dutch cuisine is a simple, rustic food with lots of spices. In South Africa you can try many seafood dishes, because the length of the coastline is quite large and the gifts of the sea are traditionally used as food by the local population.
It is worth trying the traditional dish karu lamb (assorted meat), biriyani (stewed meat with rice and vegetables), meat cookies. As for alcoholic beverages, as mentioned above, local wines have long been valued on the world stage along with wines of European countries, and of non-alcoholic beverages typical South African can be called rooibos (rooibos) tea – a herbal and fragrant drink.
What to bring back from South Africa
Of course, at the end of a trip to such an exotic country you will definitely want to take not only warm memories and photos, but also something tangible. It is common to take out of South Africa:
Jewelry with precious stones, the prices of which are lower than in Europe, and the quality is beyond praise;
accessories made of crocodile leather;
souvenirs in the traditional manner: masks, statuettes, wicker jewelry (can be purchased inexpensively at local markets).
Most stores are open from 9 am to 5 pm. The largest shopping centers and chains may be open longer. By the way, shopaholics can get a benefit: if you buy goods for more than 1,000 rubles, you can get a refund of 14% of their value when leaving the country.
So you learned more about this African country with bubbling energy, mixed cultural traditions and stunning nature. Of course, tours to South Africa are quite expensive – if you go there in 2022, it will cost about 140,000 rubles, and an independent trip will not be cheap even if you save as much as possible. However, it's worth it: the journey to the very edge of Africa will be memorable for a lifetime.
A great guide to South Africa
Hi, I'm Lesia hellofriend__travel, and I'm a fan of Africa. I've spent a total of about a year in the countries of the Black Continent and have seen it from different angles – through the eyes of a tourist, a volunteer, a guide, and a hitchhiker vagabond.
In 2019, South Africa is expected to become a trendy travel destination: exotic, unusual and tickling the nerves. However, many tourists to South Africa are often disappointed, not expecting the African country to have ATMs on every corner, fancy malls, great roads and better service than Russia. And also a huge number of whites, for whom this place is their third-generation or older homeland.
But it is in South Africa where you can plunge into the exoticism of Africa without the risk of being left without drinking water in the middle of the savannah, the usual amenities of civilization, or with an attack of malaria after the trip, and the cost of a trip to this country can be compared with a five-day safari in Tanzania or Kenya. I will tell you about it one by one.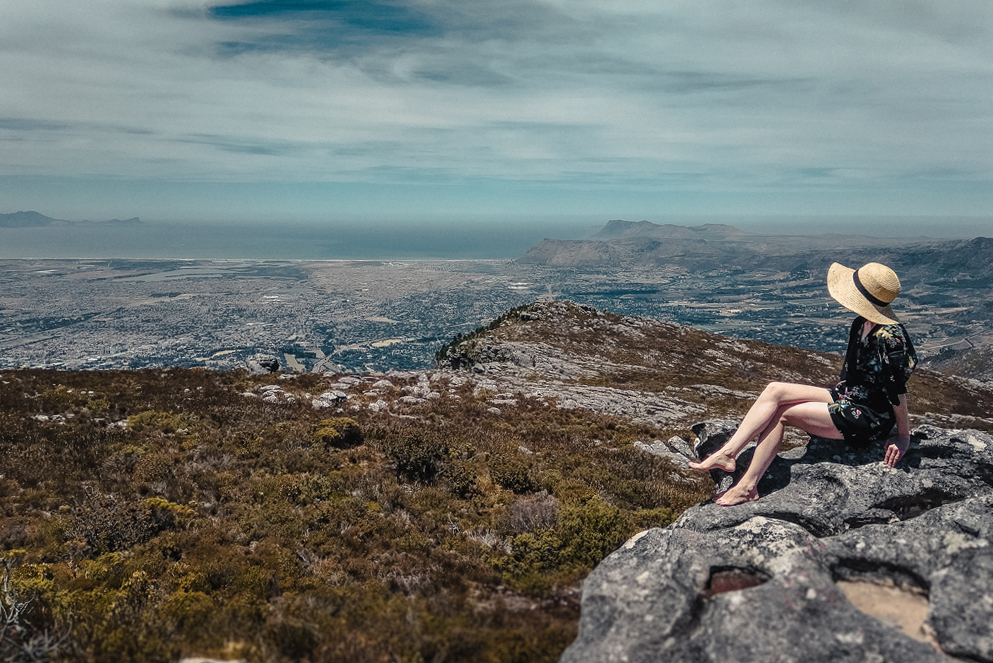 How to get to South Africa?
Definitely by plane. A ticket from Moscow to Johannesburg to Moscow with a connection in Abu Dhabi can be taken for 32-34 thousand rubles. There are options with connections in Addis Ababa, London and Istanbul. If you have Schengen, you can check out flights from Europe, like Frankfurt or Paris. Now Ethiopian Airlines are launching regular flights to Cape Town, and with the right skills you can get a ticket for the same 34-35 thousand rubles. The best way to look for tickets is through airseals.
Ideal route
A classic of the genre is to rent a car in Cape Town and drive to Johannesburg, or vice versa. It's a cool idea, but it only makes sense if you have at least two or three weeks to spare: the distances are great, and there's always something to see along the way. And to drive nonstop just for the sake of mileage is brave enough, but a little pointless.
If the trip is planned for less than two weeks, it's better to concentrate on one thing. For example, stop in Cape Town and drive along the Garden Route and Stellenbosch wineries, or fly to Johannesburg and take a safari trip to Kruger Park, and if there is time and money, fly to Zimbabwe and take a guide to two places of interest: Victoria Falls and Chobe Park in Botswana.
Those who are interested in a beach holiday should consider Durban and its surroundings. You will find the third international airport in the country there and yet a domestic flight is usually cheaper than a direct flight to Durban from abroad: from $40 for a ticket from Cape Town and from $30 from Johan.
When is the best time to go?
The high tourist season in South Africa starts in November and prices for hotels and safaris get higher.
Despite the fact that this is Africa, in July (the height of winter in the southern hemisphere) in Cape Town or in the mountains it can easily snow. But in December when it's +42°C in neighboring Namibia, it can be up to +20°C in Cape Town. The climate here is mild and humid.
There is something to do in this country at any time of the year, but it is best to go on safari from May to November, before the rainy season. After the savannah turns green, it will be very difficult to see even an elephant, let alone a lion.
Visas and Surprises
The South African government is not as inventive as its counterparts in other African countries, so surprises can be waiting for everyone at all times.
A couple of years ago Russian citizens needed a visa to visit South Africa. When we tried to get one from the consulates of neighboring Zimbabwe and Namibia, we were told:
– Fly to Russia, get a visa, and goodbye. – Can I at least get a transit visa to leave the continent? All flights from the continent go through Johannesburg anyway? – For a transit visa, too, fly to Russia.
In March 2017, South Africa and Russia reached a mutual agreement: Russians can now stay in South Africa without a visa for up to 90 days for leisure purposes. However, in fact, the border guard can also put 30, 10 days, if you say that you flew in for this time. You may or may not be asked for a return ticket and hotel reservation – it all depends on the mood of the individual, so it's best to be prepared for anything.
Vaccinations and malaria
There are no mandatory vaccination requirements to visit South Africa. The situation with malaria is not as serious as in Mozambique or Tanzania: it is practically absent south of the Limpopo River, and even mosquito nets on beds in South Africa are almost never met – they are simply not necessary.
For peace of mind, you can take with you repellents and in the evenings to wrap up in closed clothing. I will not advise you to buy "Lariam" for prevention – first of all, it costs like gold, and secondly, its effect ends simultaneously with the intake of pills, which means that you will have to drink it constantly. In 2-3 weeks there is a chance to lose the liver faster. Just kidding.
If anything happens, the doctor will give you a prescription, and at the local pharmacy for pennies you can buy drugs that make you feel better from the first day. The main thing is to do the test at the moment when the attack begins. Yes, this is advice from personal experience.
Communications
South Africa has four major telecom operators: Vodacom, MTN, Cell C and Telkom. The most budget-friendly one is MTN. 6 GB of Internet and 30 minutes of calls per month with the SIM card cost 490 rand (about $40). 1.5 GB is 150 rand ($10). You can buy a sim card right at Tambo Johannesburg Airport, the offices are to the right of the exit to the arrivals hall. Coverage is generally good, but maps.me is better to download.
Language nuances.
South Africa has an unimaginable number of dialects and 11 official languages. Sometimes it's strange to watch two blacks speak to each other in English: they're just from different tribes, and the colonizers divided the land by drawing lines on the map, without much regard to ethnicity.
Most whites speak Afrikaans, a mixture of Dutch, German, Kos, Bantu, and one Boer* knows what else. The best word, in my opinion, is "Lekker!" – means all the most beautiful, delicious, awesome things. It is used in all areas of life, from praise of food, to impressions of the country.
English is one of the official languages of the country, everyone speaks it, so the Afarikaans words will be needed only for the courage.
* The Boers were the first white settlers in South Africa.
Payment by card
In this respect South Africa is pleasantly pleasant even after Russia. Card payment terminals are everywhere: in gas stations, restaurants, stores and national parks. Exceptions are parking lots, private guides, street stalls and some lodges, but the latter are warned about their lack in advance. Almost all cafes and restaurants allowed us to pay the total bill in installments – each paid with his card – and a 10% tip included in the same.
The average commission of exchange offices – 10%. Cash is best withdrawn at ATMs FNB Banck or CapitecBanck . These are the only ATMs that do not charge foreign cards.
About lodging
Couchsurfing
It exists and it works. I recommend to stay at both white and black – most likely the experience will be diametrically opposed, but certainly interesting.
Hotels
Hotels in South Africa are a visualist's paradise if the landlord is white. Then you are likely to find interior ecstasy in the style of naive Provence or African ethnicity. I recommend carefully reading the description: lodges are often located on private farms and near national parks, which means you can get a nice bonus antelope or giraffes walking around outside the window. Lodges located inside national parks will cost an order of magnitude more, and often the costliness is determined solely by the location.
If the landlord is black, there's a good chance the bed will half cover the bathroom entrance, a new taped TV will hang on the wall for decoration, and you'll be offered fried potatoes for breakfast. The experience is interesting, once is definitely worth a try for comparison.
You can book accommodation through Bucking, Airbnb, or directly on the hotel websites. The specificity of South Africa is that most hotels require a credit card guarantee and charge almost immediately.
The price for a night in the simplest guest house starts at $ 30 per person. Beautiful lodges with high ratings and included breakfasts will cost from $ 50-70. Cottages on the coast will cost at least $150 a night. Lodges and campgrounds in national parks can cost $150 and $2,000 a night for a double room – all depends on location, type of bungalow and season. A night in a more or less decent hostel in Cape Town will have to pay from $ 13 per bed, double rooms start at $ 22.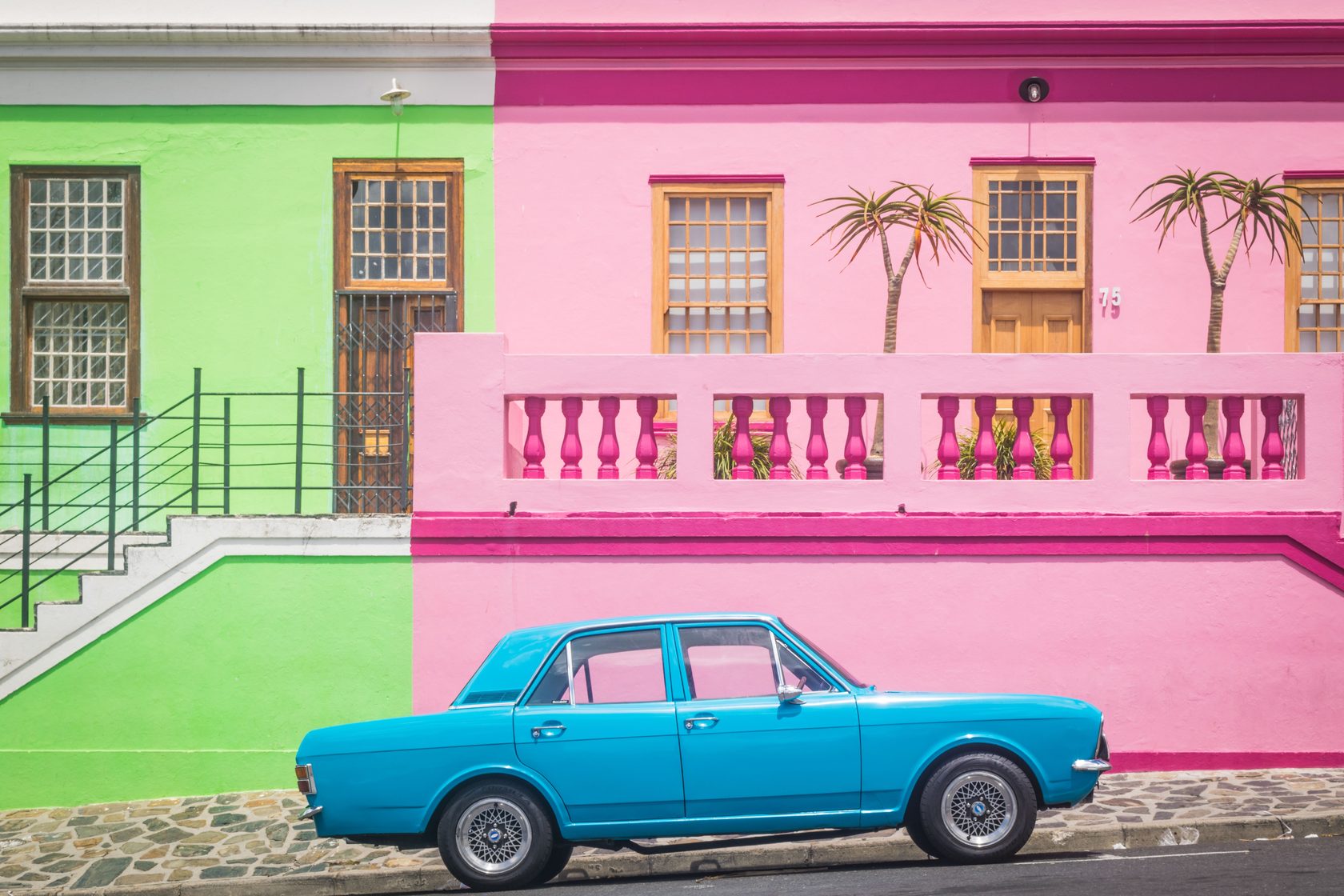 Tent
There's no sense bringing your own tent to South Africa unless you're a hitchhiker on a zero budget. We have traveled through African countries with a tent, and I can say that it's a real pleasure: to really get a good sleep, and not be disturbed by the visits of surprised locals, it should be placed in the bushes, away from settlements, sometimes in remote and not the most picturesque places – in general, you need to be unnoticed. Besides, in South Africa, where any barn is behind a live fence, it can be simply dangerous.
If you belong to the category of reckless hitchhiker tramps, I strongly recommend going with your tent to equipped and guarded campsites. Sometimes you can get a deal and pitch your tent if not for free, then at a good discount, and the likelihood of getting a good night's sleep and not running into trouble greatly increases.
For those who just want to relax in nature, I advise to rent SUVs with a tent set on the roof. Such cars will cost 1.5-2 times more expensive than usual, but they can safely sleep in nature. In stationary campsites tents are set as a rule: a night may cost from $30 to $150 per person depending on the place and a set of conveniences – electricity, hot showers, etc.
Moves
Hitchhiking
I have extensive experience of hitchhiking through African countries, but I have not had the opportunity to hitchhike in South Africa. All the Africans who picked us up in neighboring countries all shouted out that hitchhiking in South Africa is dementia without courage.
On our last trip to South Africa, we rented a car and didn't try to get to the bottom of it, but our most reckless friends hitchhiked through South Africa for a month and stayed alive and unharmed. This tends to work, with hard-travelers who have not a penny to their souls – you do not want to steal, and feed. Tattered pants, a shabby backpack, hair in shreds and a crazy smile – that's the type that adapts well in Africa. Then even black Africans turn a certain switch, and from a rich white purse you automatically turn into a friend, for whom they wouldn't spare the last bottle of water.
Public Transport
Buses between cities run quite often, but they don't come cheap. For example, the price for a six-hour bus from Cape Town to Mosselbay starts at $30.
There are buses within cities, too. Buy a MyConnect pass ($2.50) at any supermarket, drop off any amount and pay for the distance. The average fare in downtown Cape Town is 10 to 20 rand (up to $1.5). You can also buy a day pass if you're going to use the bus full time. There's also the Metro in Cape Town, 7 to 22 rand ($0.5 to $1.6) per trip, depending on distance.
The easiest way to get to the suburbs of Cape Town is by train. It's cheap, authentic, and has a great view, especially if you take the Simon's Town Line. Just be sure to check the schedule, many of the trains stop running after 6 p.m.
Buses from the airport to Cape Town run every twenty minutes from 5:30 to 9:30 p.m. and cost about 90 rand ($7) depending on the time of day. Buses from the airport to Johannesburg run every 15 minutes during the day, with tickets starting at $5. Cabs are expensive, but Uber helps out.
South Africa has excellent roads with good coverage, so you do not necessarily need a four-wheel drive car. However there are many different rental companies and a large choice of cars. The price starts from 10$ per day for a Mini, from 20$ for a 4×4 and from 40$ for a 4×4. I recommend the automatic: I took one of the cars on the manual, and it is an extreme.