Novy Afon: vacation tips
A small town on the shore of the Black Sea is called an earthly paradise and a real pearl of Abkhazia. Find out if the famous resort is so good and what reviews leave tourists about Novy Afon.
Contents:
Impressions of New Athos
The area around New Athos is cleaner and more picturesque than other resorts in Abkhazia. Vacationers like the luxurious subtropical greenery, clean sea and the Seaside Park with swans. Many come here to see Orthodox relics, Anakopia Fortress and visit the large New Athos Cave.
Abkhazian resort leaves a double impression. Not far from the famous monastery of Simon and Cananite, there are ruined buildings, as if the war was here yesterday. Horses and cows graze peacefully along the roadside and on the roads that are used by vehicles.
Zozochka: "I really enjoyed my vacation. Quiet and peaceful, easy to get to, the sea is within walking distance. Especially nice that there are not so many people, the beaches are clean.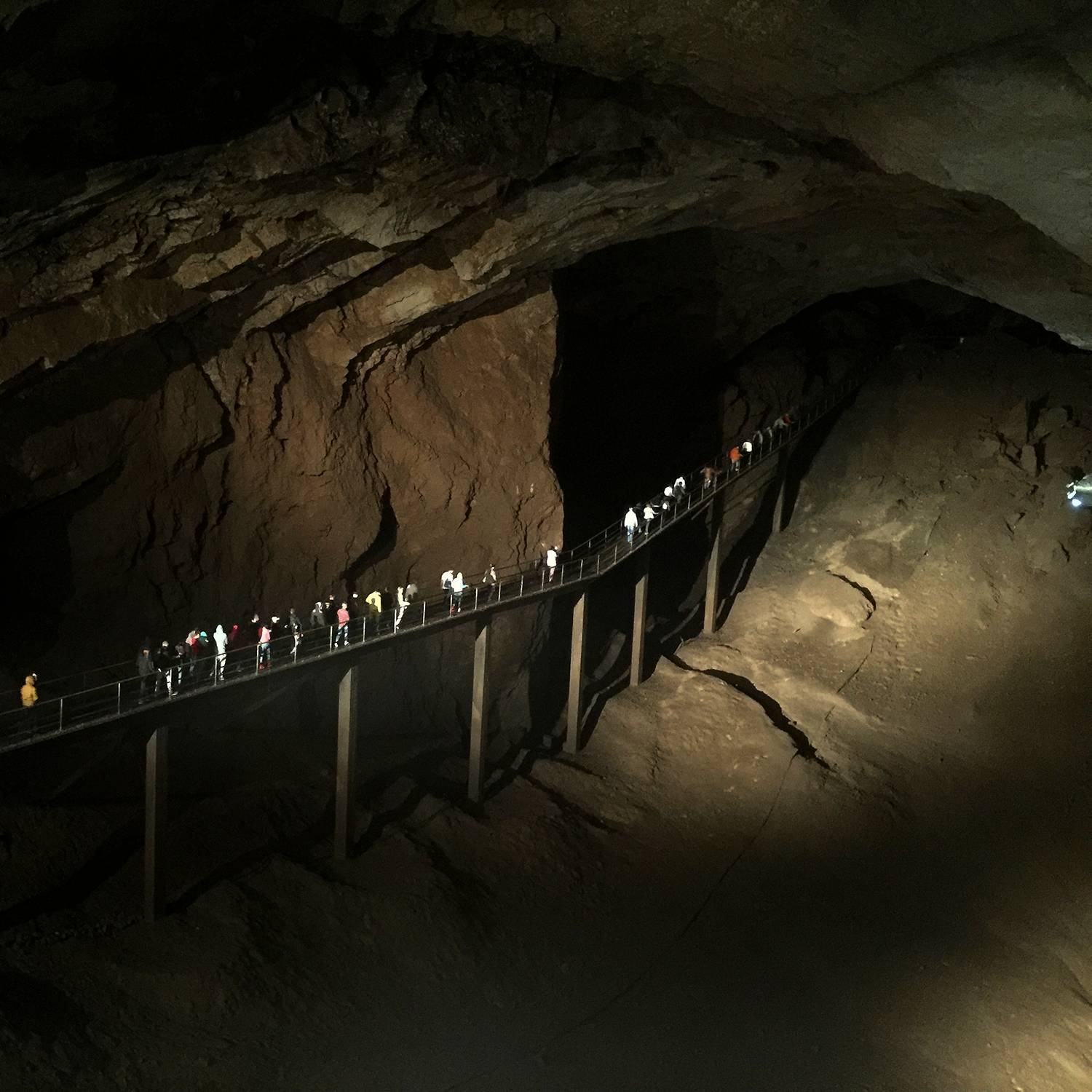 New Athos Cave – one of the largest in Abkhazia. The total volume of karst cavity is almost 1 million cubic meters (photo: Clay Gilliland / wikimedia.org)
Is it expensive to rest in New Athos?
Accommodation at the resort is not the cheapest in Abkhazia. In the summer of 2022 double room with private bathroom costs from 3000 rubles per day. A trip from the border to New Athos will cost 250 rubles, and tourists are charged from 1700 rubles for a cab.
Hotellook and Daily – here look for accommodation in New Athos. Don't trust ads on Avito and similar sites. Book accommodation in Abkhazia only on reliable services with real photos and reviews of tourists, so as not to get a pig in a poke.
According to reviews 2021, there are enough dining rooms, cafes and restaurants in New Athos. The average check for lunch at inexpensive establishments is 350 rubles. A half-liter of draft wine costs 100-200 rubles, Sukhumi beer – 100-150 rubles, and khachapuri -150-250 rubles.
Vacationers advise to buy wine and honey not during tours, but at wineries and apiaries. That way you will avoid the fakes!
Mobile communication in Abkhazia is expensive through roaming. To save money, buy a local SIM card and call from it.
Marusya1955: "I drove up to Anakopia Fortress by car. For parking I had to pay 100 rubles, for a visit to the attractions gave another 200 rubles.
Anakopia fortress in New Athos (Photo: Baranov Denis / wikimedia.org)
What sea and beaches in New Athos
The coast is covered with fine and medium pebbles. There are large stretches of sand on the Turkish beach. Public beaches can only offer changing cabins. On beaches of sanatoriums and resorts tourists are allowed free of charge. There are showers, you can rent deck chairs and sun umbrellas.
Even in the peak season there are few people on the beach, and the sea is very clear. The promenade stretches for 6 km. In reviews about beach recreation in New Athos, tourists advise not to swim far away. In deep places it is difficult to cope with the current, even experienced swimmers.
Irina: "I liked the beach of the resort. There are plenty of free places, no one lies on each other's heads. The entrance to the sea is gradual and comfortable, for children – just a paradise. The sea in August as fresh milk, incredibly warm and thus transparent".
The panorama of New Athos beach
Rest with children in New Athos
Abkhazia is not a children's resort, but tourists say that families with children love coming to New Athos. Parents love the fact that their child can live among rich subtropical vegetation, eat fresh fruit, swim in the warm sea, see the Caucasus Mountains and a cave.
Swimming is more convenient in the central part of the resort, where the descent to the water is gentle. The coastal current is strong, so children should not be left unattended. Bear in mind that the hot and humid climate is poorly tolerated by young children and adolescents, who are often ill with respiratory diseases.
Ulyana: "There is a decent choice of hotels in Novy Afon, where all conditions are provided for kids: playgrounds, inflatable pools. At the same time, the prices are very democratic.
Interesting or boring at the resort
If you like walking and excursions, Novy Afon will leave pleasant impressions! It's good to walk among citrus trees, magnolias, palm trees and eucalyptus trees, climb Iversky mountain and feed swans in the Seaside Park.
All holidaymakers visit the Simon-Canonite Monastery and New Athos Cave. Due to the fact that in summer excursion groups are constantly brought to New Athos, many people prefer to come to the resort in late autumn or early spring.
Maria Barmina: "In November, it's quite free, it's time to run through the sights. There's no entertainment such as jet skis, jet skis and the like at this time, there's nothing to do on the beach. I used to come here to breathe in the sea air, feed the birds and read.
The panorama of the New Athos Monastery
When it's better to go
New Athos is located in the zone of humid subtropics. The climate here is soft and warm. Bathing season in Abkhazia begins in late May, but to a comfortable +22 ° C sea water gets warm only by mid-June.
At the height of summer it is hot at the resort, the air temperature is +35. +38 ° C, and the water +24. 26°С. During the day, locals and tourists hide indoors or take a siesta in the shade of trees. According to reviews, the heat in New Athos is hard to bear because of the high humidity of the air. It is much better to have a vacation by the sea in the velvet season – in September.
Ketrin-9: "Personally, having traveled in July, I would recommend September and October for a trip. Self-excursions – caves, mountains, waterfalls, ruins, but not a beach holiday. However, if you are ready for the exhausting heat in conditions of high humidity, it is possible in summer.
Reviews of New Athos: making conclusions
New Athos is liked by lovers of natural and historical sights. The entire coastal strip of the resort is surrounded by pine groves, cypresses and eucalyptus trees, which create a special microclimate. According to tourist reviews for 2021, there is no particular difference between the service in Novy Afon and the resorts of Krasnodar region. The warm sea and picturesque terrain energize, so you can turn a blind eye to some shortcomings.
Psyrtskha station (Photo: Marco Fieber / flickr.com)
Rest in New Athos
Rest in New Afon by the sea 2022 (Abkhazia) – choose and book without intermediaries. On the site a detailed description, prices, reviews, photos, convenient booking.
"Lyudmila" turnkey house in New Athos
р. Abkhazia, New Athos, Kiakhba Street, 9
"Aphrodite" guest house
р. Abkhazia, Novy Afon, Chakryana Str., 58
per room per day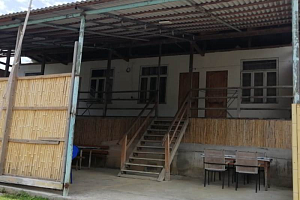 Private Sector Topchyan 15 in New Athos
р. Abkhazia, Novy Afon, 15 Topchyan str.
per person per day
"Eden" guest house in New Athos
р. Abkhazia, Novy Afon, Sukhumi highway, 67
per room per day
"Eden" recreation center in New Athos
р. Abkhazia, Novy Afon, Sukhumi highway, 67
per room per day
"Flowery paradise" private sector
р. Abkhazia, Novy Afon, Sukhumi highway, 136
per person per day
House at the Sea "Heavenly Corner in Abkhazia" private sector in New Athos
р. Abkhazia, New Athos, Sukhumi highway, 66 (81 km)
per person per day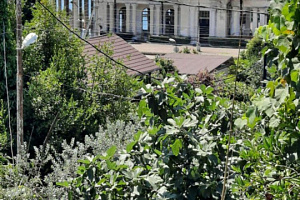 Private Sector Chanba 36 in New Athos
Abkhazia, Novy Afon, 36, Chanba Street
per person per day
"Tarusa" guest house
р. Abkhazia, Novy Afon, Chakryan str. 40
"Emilia" guest house in New Athos
р. Abkhazia, Novy Afon, 142, Sukhumi highway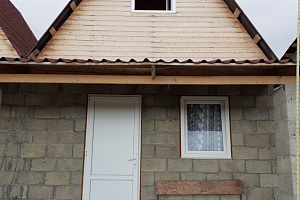 "Uyutny Dvorik" private sector in Psyrtskha village (New Athos)
р. Abkhazia, Novy Afon, Psyrtskha, Calle Camo, 9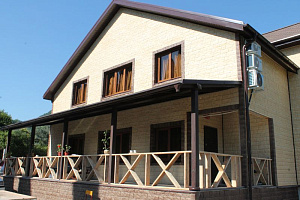 "Riviera" guest house in New Athos
р. Abkhazia, Novy Afon, Eshba str.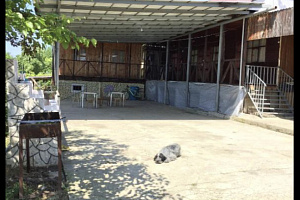 Private Sector Pachulia 5 in New Athos
Abkhazia, Novy Afon, Pachulia str. 5
"Phoenix" guest house in New Athos
р. Abkhazia, Novy Afon, Sukhumi highway, 132
"Artem" private sector in New Athos
р. Abkhazia, Novi Afon, Sukhumi highway, 55 / a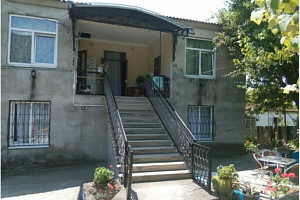 "Stork" private sector in New Athos
Abkhazia, Novy Afon, 154, Sukhumskoye highway
"Solomon" private sector in New Athos
р. New Athos, Abkhazia, 13 Gulia str.
1-bedroom apartment Ladaria 2 in New Athos
р. Novy Afon, Abkhazia, 2 Ladaria str.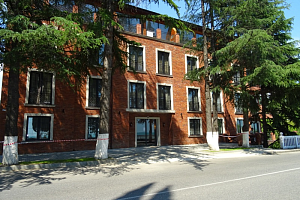 "AFON BLACK SEA RESORT HOTEL" hotel in New Athos
р. Abkhazia, Novy Afon, 14, Lakoba str.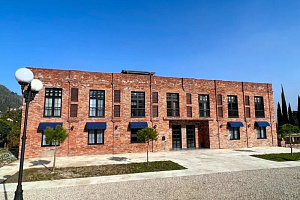 "Hotel LOFT Afon" hotel in New Athos
р. Abkhazia, Novy Afon, 5, Ladaria str.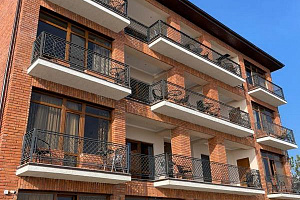 "Leon Beach Hotel" hotel in New Athos
р. Abkhazia, Novy Afon, Sukhumi highway
"Enrique" mini-hotel in New Athos
р. Abkhazia, Novi Afon, Sukhumi highway, 46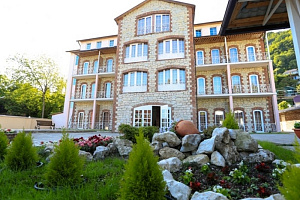 "Nikopoli" hotel in New Athos
р. Abkhazia, Novy Afon, Vodopadnaya St., 2
"Mestechko" private sector in New Athos
р. Abkhazia, Novy Afon, 37 Ladaria str.
"For Comfortable Rest" house turnkey in New Athos
р. Abkhazia, New Athos, Sukhumi highway, 116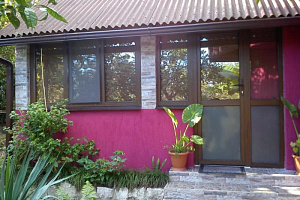 "Riana" guest house in New Athos
р. Abkhazia, Novy Afon, Changba street, 56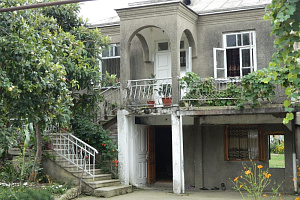 "Janet" private sector in the village Psyrtskha (New Athos)
New Athos, Abkhazia, Psyrtskha, 12 Myasnikova str.
1 bedroom apartment Lakoba 62 in New Athos
New Athos, Abkhazia, 62 Lakoba Street.
Rest in New Athos by the sea 2022 without intermediaries
To rest in New Athos willingly come tourists from different parts of Russia. The famous resort on the Abkhazian coast of the Black Sea is well suited for couples, pilgrims, fans of beach entertainment and interesting sights. Experts of the online booking service "Edem-in-Gosti.ru" will tell about the accommodation options in New Athos, the sights and prices for holidays by the sea in 2021.
Accommodation
The private sector of the city gets good reviews from vacationers. The cheapest prices are offered by owners of private houses, which rent rooms to visitors. For 250 rubles per person you get a bed, a shared kitchen and a bathroom on the floor.
You can easily find a budget accommodation option from the owners of New Athos guest houses. A cozy guest house is a great alternative to the private sector, a large selection of comfortable rooms, a summer kitchen or a small restaurant. Tourists use free wi-fi, put private cars on free parking. Near the house there are recreation areas and well-groomed garden. The rent rate of guest houses starts from 1000 rubles.
For large companies will suit houses turnkey and apartments Novy Afon. At your service, there is a home kitchen and an area with a barbecue. During your vacation, you can use a washing machine and ironing facilities.
If you are used to comfort and good service, it is better to stay in a hotel. There are many small private hotels and almost no large resort complexes in Novy Afon. Some hotels were built under the Soviet Union, but with the increased interest of tourists to the resort, they were renovated to modern standards.
Each new room is equipped with the necessary furniture. It has air conditioning, wi-fi, a private bathroom, and larger family rooms have a kitchenette. Amenities include housekeeping, cafes and restaurants that serve delicious Abkhazian cuisine. Large hotels have wellness centers and have their own beach.
You can order a transfer from the airport of Sochi, clothes washing and babysitting service. The cost of living in mini-hotels Novy Afon starts at 1200 rubles, and in modern premium hotels – from 2500 rubles.
For the summer vacations it is best to choose hotels and resorts, where there are swimming pools. You can use our website to rent an accommodation and book the appropriate options without intermediaries and commissions.
Climate and beach areas
The territory of Novy Afon is located in the humid subtropics. The resort season here is considered the longest on the Caucasus coast and lasts from May to late October. In summer the average air temperature is +25 ° C and maximum is +32 … +34 ° C. The only things that save in the heat are the wind that blows from the Black Sea and the shady palm trees.
During the hottest months of July and August, the water temperature reaches +26 … +28 ° C. Enough to enjoy the warm sea and the southern sun.
Novy Afon resort welcomes visitors with pebble beaches and clear sea. Beach areas stretch for almost 10 kilometers. Tourists gladly go swimming to Armenian gorge, beaches "Kamarit", "White", "Vasilek" and guest house "Mandarin".
Beach entertainments and facilities like deck chairs and showers are more at the central beaches and at the beaches owned by some hotels. Restaurants, cafes and canteens are within walking distance of them.
Though in other places of New Athos there is no beach infrastructure, there is cleaner water and more possibilities for fans of active rest. In New Athos tourists eagerly engage in diving and go on boat trips.
Attractions
The first mention of the city of Athos dates back to the III century. During its history it was called Anakopia, Trachea and Nikopsia, but the ancient city has always been an important commercial and cultural center on the Abkhazian coast.
Hikers like to take a hiking route to the top of Iverskaya mountain, where Anakopia fortress, built in the VII century from powerful blocks of limestone, is located. Anakopia fortress is considered to be the largest preserved fortress in Abkhazia. On its territory there is a well where there is still water.
One of the main attractions of the Abkhazian resort is the shrine of New Athos Monastery, which was founded in 1875. The complex, which includes 6 temples and other architectural objects in the historic center of New Athos, is the largest in Abkhazia. Thousands of pilgrims and tourists come to the famous New Athos Monastery every year. The entrance for guests is free.
Under Iverskaya Mountain there is a waterfall and New Athos Cave. It is about 2 km long and 180 meters deep. The cave was discovered in 1961 and opened for tourists in 1975. Inside there are stalactites, stalagmites, underground grottos and lakes. In the cave leads underground railroad. The cost of entry is 500 rubles.
Nature lovers are attracted by the beautiful Seaside Park, made at the end of the XIX century by the hands of local residents and monks of the New Athos Monastery. The hardworking monks cleaned the territory on the mountain slope, dug ponds and planted green gardens here.
How to get there
New Athos is located on the shore of the Black Sea, in 21 km from the capital of the republic of Abkhazia and 80 km from the Russian border. The nearest airport of Sukhum is under reconstruction, so tourists land at the airport in Adler. From there you can get to Psou border crossing and after crossing the border take buses to Novy Afon. It takes 3 hours to get from Psou.
Many tourists come to the resort area by car or order a transfer service in hotels.
It is convenient to get to New Athos by train, which runs on the Moscow-Sukhum route. From the capital of the republic to the place holidaymakers are delivered by buses, many minibuses and cabs.
Coming to New Athos is a great idea! At the Abkhazian resort you can spend a wonderful vacation by the sea, admire the architecture of the New Athos Monastery, see the large New Athos Cave and many other interesting natural monuments of Abkhazia.