What to try in Portugal: Traditional food and cuisine
When I went to Portugal I naively thought that I would lose weight, because Portugal is a sea country! "So I'll have a light meal of fish and shellfish, and a dinner of fruit and wine," I thought. Who knew that besides seafood there were a hundred variants of cakes and puddings in every shop window and hearty portions of meat and potatoes in the restaurant? All in all, the range of dishes turned out to be much broader and more multifaceted than I could have anticipated.
Special features of the cuisine
If I were asked to briefly describe Portuguese cuisine, I would say that it is simple and intricate, sweet and salty, healthy and unhealthy. In general, it is really contrasting. For example, it has equally popular dishes of healthy boiled or baked sea fish with fatty and caloric stew of sausages, pork and beans.
Another example is Portuguese puree soups. They take only 20 minutes to prepare and are much healthier than our soups or borscht. At the same time another national dish, cod in cream sauce, takes more than a day to cook! And to call it healthy this caloric fish dish with potatoes is hardly right.
Portuguese cuisine is Mediterranean cuisine. It is based on wine, bread and olive oil. The Portuguese are proud of these products, and in any supermarket and at any price they will be of the highest quality.
The cuisine has been influenced at different times by other countries. For example, in the famous era of geographical discovery, tomatoes and potatoes entered it. In addition, the Portuguese love Indian spices.
Most of all dishes are, of course, fish. Fish is very tasty and fresh here, it is cooked in different ways: in the oven, on a griddle and on the grill. The most popular fish is cod. There are so many variations of its cooking that in Portugal they say you can cook cod every day for a year without ever repeating it. I don't think even the Portuguese know exactly how many variations of its preparation there are.
Traditional dishes on the continent
Traditional Portuguese dishes are widely known, if not worldwide, certainly in Europe. There is of course cod, called bacalhau, in its hundreds of culinary forms, stews with beans, giblets and sausages, cod cakes and pâtisseries de nata.
However, I advise you to consider that different regions of Portugal have their own special dishes. To be honest, for me traditional dishes are a good way to learn the history and culture of the Portuguese people. For example, the love for grilled sardines in the Portuguese capital of Lisbon was not born by accident.
Cooking this fish is a special tradition on All Saints' Day (Santos Populares). And the most famous dish in Porto, the stew of pork and beef tripe, has given its name to the entire city's population. Residents of the northern capital are called "tripeiros", meaning "lovers of tripe.
Bakalau baked cod
As I said before, it is the most typical fish of Portuguese cuisine and its symbol. Unlike, for example, Japanese sushi, which, contrary to stereotypes, is not an everyday food of the Japanese, cod is truly a popular fish. I realized this immediately upon entering the first Lisbon supermarket. Huge salted cod carcasses hang on the place of honor in any Portuguese "supermercado", which people eagerly take apart.
By the way, the tradition of canning fish this way comes from ancient times, when fishermen salted the catch to bring it to the continent edible. Before cooking the fish has to be soaked in water for 24 hours.
Some of the most popular types of cod are cod in bacalau de nata cream sauce, cod with cornbread, cod a brach with potatoes and olives and cod Braga.
Grilled fish
Another popular dish, grilled fish is loved throughout Portugal. However, Lisboetas have a particular love for this fish, as I said before. A rare summer day in the center of Lisbon went by without one of my neighbors grilling or charcoaling this fish.
It is cooked right on the balcony and the smell spreads throughout the neighborhood, but no one is embarrassed. In restaurants, this fish is served in large portions, usually with vegetables, rice, and Portuguese olive oil.
Feijoada
In my opinion, the dish is quite caloric and is a stew with stewed beans and a variety of smoked meats and sausages. Cabbage, peppers, and rice are usually added to it.
Apparently there are many recipes for this stew because when I tried it in different places and cities, it tasted slightly different.
Caldo verde.
This mashed cabbage soup is as popular as cabbage soup in Russia. They add paprika, olive oil and necessarily smoked Portuguese sausage shurisa to it.
The soup is really delicious and delicate, and of all the first courses I recommend it. By the way, the sausage is sometimes served separately and you have to put it on the plate yourself.
Beef giblet tripas
The traditional Porto dish consists of ingredients such as giblets, pig ears, and even cow's hoof. You'd think you could put something a little nicer in the stew. But therein lies its peculiarity.
There is a whole story behind this dish. In the 14th century, the people of Porto denied themselves everything to equip and provide for sailors sailing to Africa. They gave them all the meat and kept only the entrails for themselves and made a sort of stew. Over time, the dish became beloved by the townspeople. Since then, even the local population has been called "trepeyrouche," meaning "tripe eaters. By the way, the inhabitants of Porto are not offended by this, on the contrary, they are proud of this history.
Pastel de nata
Puff pastry with creamy egg cream. Any guide to Lisbon will suggest you try them in the signature café of the historic Belém district. You can sprinkle the pâtelles with cinnamon if you prefer.
I don't like pastel de nata: just plain dry puff pastry with cream. Frankly, I'd be sure it's just a big publicity stunt for tourists if I didn't know that the pastry is really terribly popular among the Portuguese themselves. Traditional breakfast in Portugal: a cup of espresso and a pastel de nata.
Traditional food in the Azores
As you know, Portugal has two archipelagos: the Azores and Madeira, located in the middle of the Atlantic Ocean. Despite the fact that the cuisine of these regions and mainland Portugal has a lot in common, the islands have their own very original dishes. Perhaps the most nontrivial dish of the Azores is cozido das fournas.
Large pots of vegetables, as well as chicken and pork are lowered on cables into the mouth of the volcano and stewed with the help of red-hot volcanic soil.
Azores is also famous for bread cakes and a wide variety of honey.
Traditional food in Madeira
In my opinion, the homeland of soccer player Cristiano Ronaldo is home to very nice, friendly and open-minded people. Many times I met people from this region, who always turned out to be simple and generous.
So their cuisine is exactly the same. It mainly consists of a very diverse variety of seafood with exotic fish such as sabre fish and simple meat dishes. One of the most popular dishes here: kebab cooked on bay leaves.
For my unsophisticated taste, Portuguese cheeses are as good as Camembert and Parmesan. The tradition of cheese-making here is centuries old. Although another reason for the high quality may be that Italian and French cheeses in Portugal are always available at affordable prices, and local cheesemakers try to keep up. The best known cheeses are produced in Central Portugal, the Azores and in the province of Alentejo.
Cheese is made from sheep, goat or cow milk.
Typically, the Portuguese do not put it in the dishes, and eat it alone or as an appetizer for wine. You can even buy Portuguese cheese in a vegetable and souvenir shop. However, in such places I still recommend not to buy Portuguese cheese.
The most popular cheese varieties are "Queijo de Serra" and "Queijo de Castelo Branco", which is produced in the Serra da Estrela mountain area. In the Azores, there is a type of spicy cheese made from cow's milk, "Queijo São Jorge. These are perhaps the most famous varieties of cheese in Portugal. More about them below:
Fresh cheese (Queijo fresco) This, as the name suggests, is a fresh cheese made from cow or sheep's milk, it is not aged or salted. The product comes out airy, with a mild cottage cheese flavor. In my opinion, excellent for breakfast.
The "Queijo de Serra" cheese has been made since the 12th century by peasants who lived in the Serra da Estrela region. It is made from the milk of sheep between November and March. This cheese has a light sour and milky flavor. The main feature is that the crust is hard and the cheese itself is so soft that you can spread it on bread. This is probably the best cheese in the whole country! By the way, vintage port or madera goes best with it. By the way, I wrote more about madera, port and how to choose it here.
"Queijo San Jorge" A very beloved by Europeans soft cottage cheese made from fresh unpasteurized cow's milk, hard or semi-hard. It has been made for centuries.
Meat and meat dishes.
In my opinion, the Portuguese are skilled with meat and are big fans of a wide variety of meat dishes. In any butcher's shop you will find a large variety of meats and tripe which can be cut or minced in front of you.
I advise vegetarians to avoid butcher stores because what they see can be shocking. For example, Portuguese butchers are big fans of beautifully displaying a rabbit in the window with its skin peeled off, but with eyes. It looks impressive. Or they put next to chicken carcasses vacuum packs with a proud inscription: "Fresh blood". The fact is that in Portuguese cuisine there are soups with boiled blood. By the way, apart from the pork and beef which we are accustomed to, the Portuguese often eat quail, hare and goat meat.
In all regions you can find dishes with fish and shellfish. Of course, the Portuguese love seafood and know how to cook it. They mostly eat them baked, pan fried or grilled.
By the way, a trip to the fish window is no less exciting. In the local supermarket you can easily see a two-meter swordfish, leaning against the wall like a beam. Unfortunately, there are no pictures, because it is not customary to take pictures of the counters.
You can also see a blood-curdling moray, resembling a large worm with an open toothy mouth. Anyway, I always go to these stalls, but only to gawk. I never had the courage to risk buying some sea creature for dinner.
Sweets
Recipes for many of the cakes came from the nuns' cookbooks. One of the examples of monastic cuisine and its symbol is precisely the pastel de nata that I wrote about above. Besides pastel de nata cakes, Portuguese cuisine abounds with many different pastries: puddings, cakes, sponge cakes and rolls.
The so-called "king cake" is very popular. It is a pie made of flaky pastry with a round hole in the middle. Kulich is decorated with a lot of fruit candied fruits and nuts.
It is especially loved for family dinners at Christmas. The owner of Lisbon's most famous old patisserie, the Confeitaria Nacional, is thought to have brought this recipe from France.
Another popular Portuguese dessert is the tortas de azeitão. It is a very delicate, moderately sweet roll with egg cream. Very often it can be found in pâtisseries. You can also use the roulade as an appetizer for port.
In addition, various mousses are very popular – fruit, chocolate and caramel.
There is a wide variety of products, sweets and dishes to choose from in this very small country. The ones I have described are only a part of Portuguese gastronomic culture. So I'm sure you will find something to your liking.
Portuguese cooking – 22 delicious home recipes
Portuguese food is a feast for the palate. The Portuguese know how to prepare tasty and hearty meals. Portuguese recipes are unusual combinations, but the result will please even the most demanding critic. The abundance of seafood on the menu makes the dishes exquisite in their simplicity. Read more…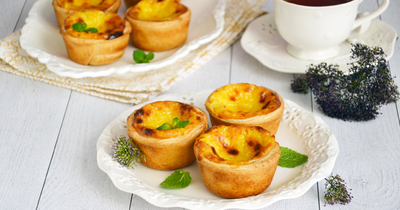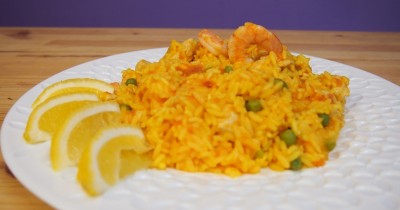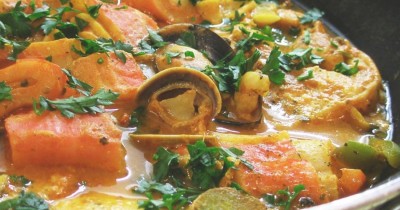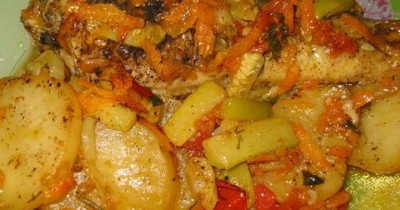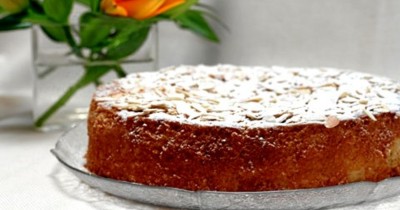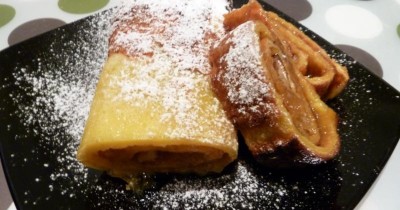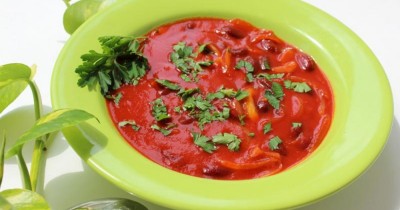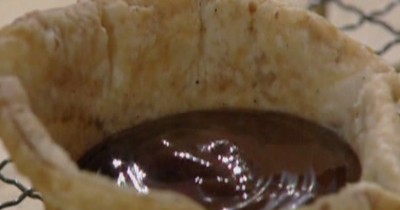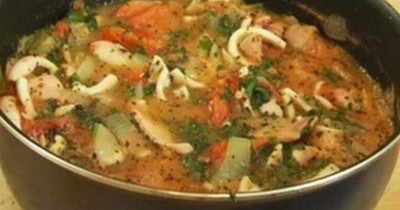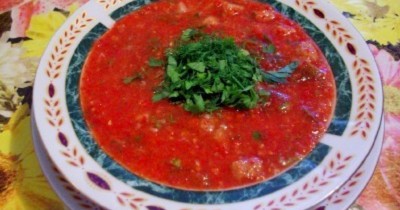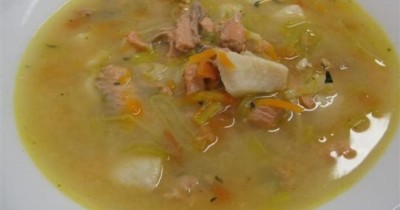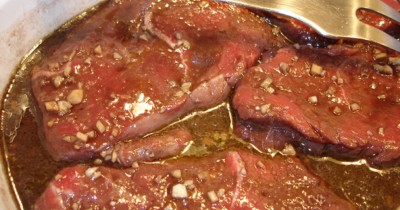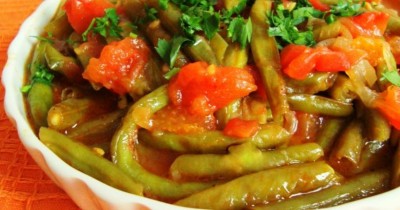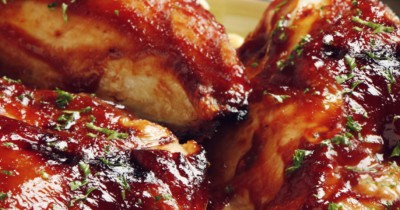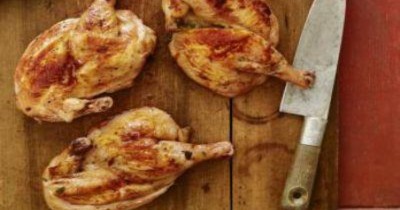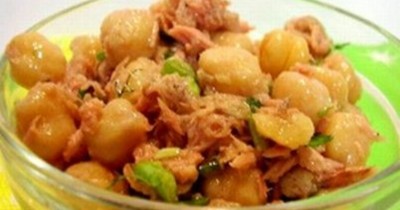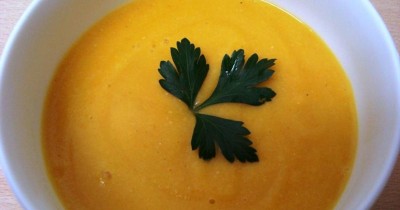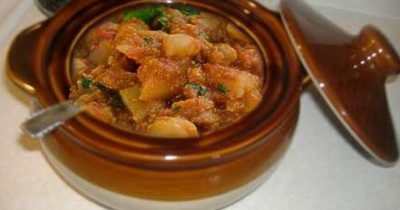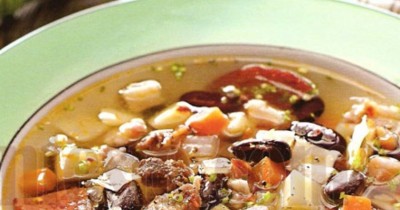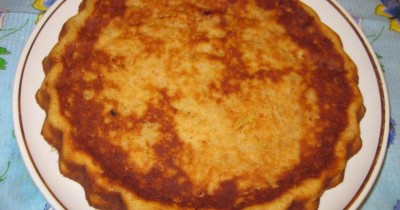 Portuguese Cuisine
Inimitable compositions of aromatic spices give fish and meat a special Lisbon chic. Spicy chorizo sausages are sure to please those who love spicy. The splashes of paprika and garlic are a vivid reminder of how passionate these people are even when it comes to food. The cuisine of the country is original in its originality. Healthy carrots, nutritious beans or tender cauliflower are an easy side dish. Chickpeas, rice and spinach are not uncommon guests on the table.
The five most frequently used ingredients in recipes:
| Product | Calories kcal per 100g | Protein g per 100g | Fats g per 100g | Carbohydrates g per 100g |
| --- | --- | --- | --- | --- |
| Tomatoes | 23 | 1.1 | 0.2 | 3.8 |
| Olive oil | 913 | | 99.8 | |
| Sugar | 398 | | | 99.7 |
| Onions | 41 | 1.4 | | 10.4 |
| Butter | 734 | 0.5 | 82.5 | 0.8 |
The South Coast diet is a case where combining simple ingredients yields amazing results. Cooking delicious masterpieces is also recommended for fans of a balanced diet. The lunch ritual ends with a Portuguese dessert. The variety of pâtisseries, pastel cakes and almond cakes amaze experienced pastry chefs. Portuguese gastronomy is a chance to take a heartfelt taste of Portugal's yearning for former glory.