Peculiarities of life in Egypt – what should you be prepared for?
It is easy for our men to find a job in the construction industry. As I wrote above, there is a big problem with craftsmen, and professionals are in price. Many girls work for themselves: manicurists, hairdressers, beauticians, seamstresses. Services are much more expensive than in our country, so you can earn quite a bit. Some even cook dishes of Russian cuisine – it is popular with tourists.
The Egyptians themselves don't work for results. They are not interested in you becoming their regular client, bringing in a steady income. It is important for them to knock off as much as possible here and now. They don't think about what will happen tomorrow.
Their mentality is not set up to make money. They made money today, and tomorrow they may not want to work.
That's how I tried to find a permanent cab driver. In this city, in this country, it seems impossible to me. Once he drives you for an adequate price, and the next time you call, he either tells you a cosmic price, or he just doesn't want to go. And this situation is in many ways: the Egyptians are often extremely unobliging. Egyptian everyday life: about prices, travel, food and medicine
A lot of things you learn when you live in Egypt all the time. If I had read an article like this before I moved, I would have saved both nerves and money.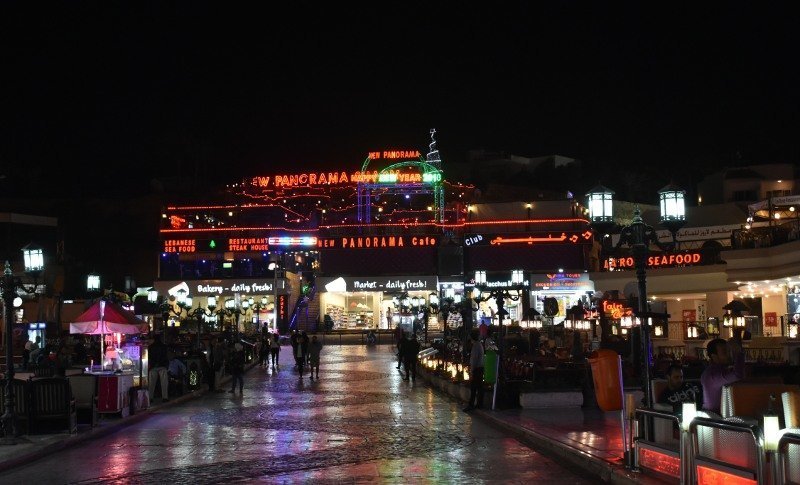 The first time I took cabs everywhere. Not knowing the real prices and distances, I paid the full price – even tourists do not "cheat" so. Then I switched to marshrutkas. The difference was significant.
From one end of the city to the other a trip in a minibus costs 4 Egyptian pounds, a cab – 200 pounds.
On these shuttles I learned the city. I began to understand distances and the real cost of cabs. The discount is a resident bonus.
Absolutely everywhere you have to say you are a resident (you can tell by the lack of wristbands on your hands). Hearing this in stores, cabs, and cafes will give you a discount. The discount can be symbolic, and to get the real price, you need to know the real cost.
I inquired about the prices of everything and everywhere. Discounted to the minimum, and then began to navigate the real price list. For example, a mango fraiche costs £15 at the kiosks. In the cafes you can pay £25-40 for it. In all the cafes on the menu with prices for tourists it costs at least £50.
If you tell them you live in Sharm, they will give you a £5 discount. But if you insist, you'll get its real price of 40 pounds maximum. Some places have a fixed discount of 20% for residents.
The main thing is not to agree to the price announced. Haggle to the last: only in this way you will understand where the final, aka real, price.
Transport in Egypt
Back to the buses. As standard you will be charged a minimum of $ 1 or do not give change. Only by saying that you live in the city, you will get a fare of 4 pounds. But it is possible that you will have to be reminded of the change more than once.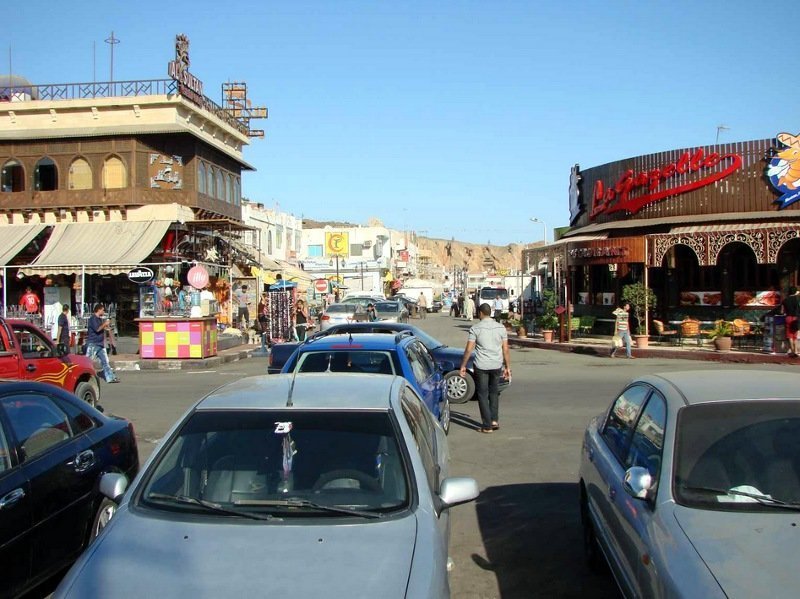 The first time I paid £5 and no one would give me the change of £1. I was embarrassed to be reminded – it didn't seem like much. But then I witnessed the Egyptians making a scandal for half a pound. And then I decided to take my money for myself. So just remind yourself to the driver – don't be shy.
What's nice is the schedule of shuttle buses. They run until late at night. Even at 3 am you can leave by shuttle bus. There are police checkpoints all over Sharm El Sheikh, so it is absolutely safe to travel at any time of the day.
About groceries and prices: how to save money
Of course, there are supermarkets with fixed prices. I buy everything there, except fruits and vegetables, which are better to buy at markets. It's fresher and cheaper there.
Sharm is a tourist city. You have to know where to buy products so you don't have to pay tourist prices. There is a market in Hadaba and Hainur and a lot of fruit and vegetable stores in the Old City – but the prices there are unacceptable. I found only one – "Farana", where there is a good selection and everything is very inexpensive.
In Egypt, it's customary to buy food to go in restaurants, and all have a "take away" service. So, for example, nobody cooks seafood at home. You order fish and soup and in an hour you just take it away.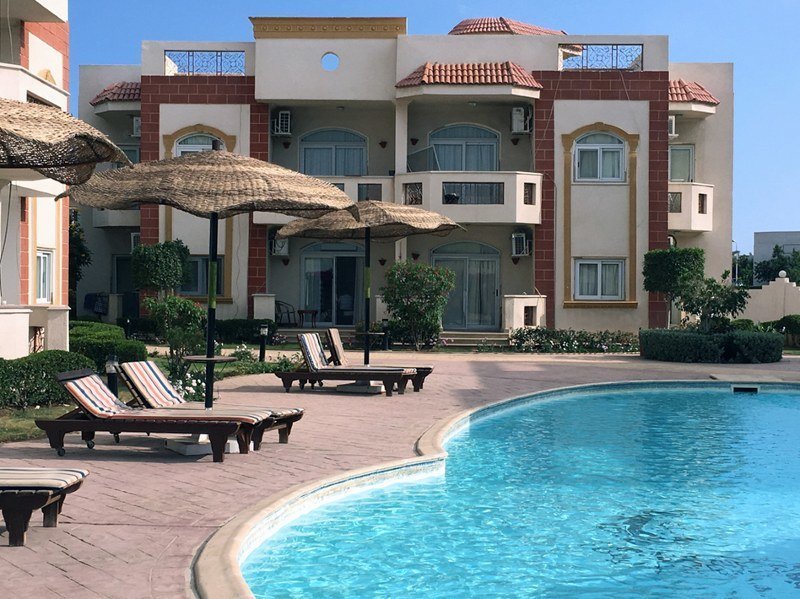 The price of the ready meal is the same as the products: there is no sense in cooking at home. And that goes for absolutely all dishes. And if you stay at the restaurant, you will have to pay a big tax for the service, which is introduced in Egypt. So it's better to take the food from the restaurant with you.
Medical: Vigilance is the key to health
There are a lot of doctors in Egypt, and clinics, too. With a resident visa, prices will be the same as for Egyptians. If you have a tourist visa, you have to look for a private doctor, not a clinic: in the clinic prices start at $100 per appointment.
The state hospital is not popular with our citizens. The doctors are not qualified enough, and the salaries do not encourage good work. Private clinics have good specialists, but monitoring sterility is still necessary.
Taking blood tests without gloves is common. There is no need to be embarrassed to make a remark – it is your health.
Conclusion. What I think about Egypt and the Egyptians
To summarize, I will say this: life in Egypt for me is possible only in Sharm El Sheikh. And even here it is difficult for me to get used to the careless attitude of Egyptians to life, health, work, children, the environment.
Throwing garbage outside your apartment is normal. To make an appointment or visit at 15:00, and come at 18:00 – the same thing: it's still light! Eating an apple that you just bought in the store without wiping it down is just as normal as asking for a drink from your bottle.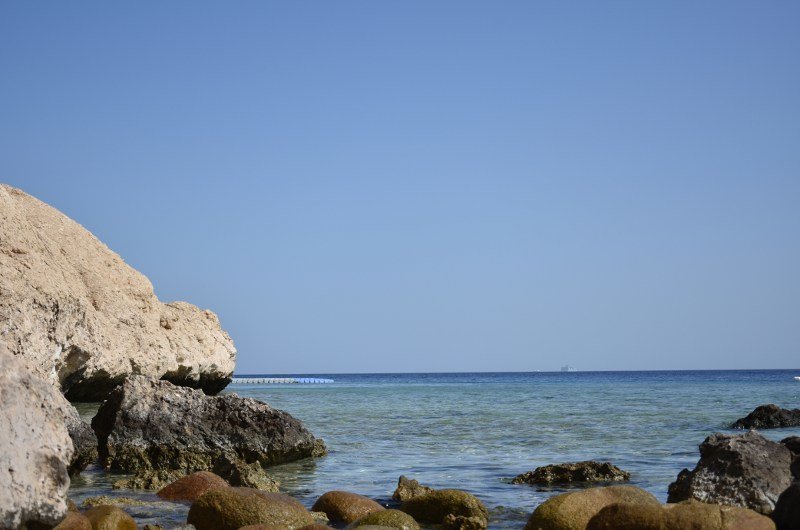 Many moments difficult for our understanding, but a lot of positive. Incredibly beautiful sea, year-round heat, health-improving mild climate. Those who have problems with blood pressure, allergies – all feel great here.
Sharm El Sheikh is considered one of the most environmentally friendly cities in the world.
Minimum of cars, no plants and factories – only sea and mountains. And the prices of housing is not so high, and on some products and even pleasing. For example, seasonal fruits and vegetables are pennies. Mango in season costs $ 1 per kg. Cucumbers and tomatoes cost about $0.50 all year round.
And most importantly: before deciding to move, I strongly advise to come and live here for two to three months. This is the only way to understand how much you like the local mentality and life in this country. As for me, I managed to live in Egypt and stay at the resort – almost. That's why I'm glad to move.