East is a delicate matter: Central Asian traditions in nutrition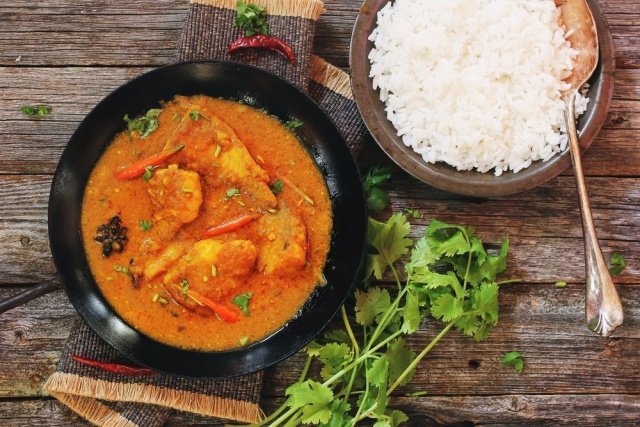 The nutrition of Central Asians is quite conservative. In spite of the variety of Central Asian dishes they have one thing in common – most of them belong to the category of healthy eating and help to keep fit. Therefore we recommend everyone wishing to keep a beautiful figure as long as possible to take note of some peculiarities of Oriental cuisine.
Asian Cuisine: The Basic Principles of Food
What we usually call Asian cuisine is in fact a combination of the culinary traditions of a number of Eastern countries. Oriental dishes are characterized by originality and excellent balance. The secret of this cuisine's popularity lies not only in the fact that it is healthy and wholesome, but also in the way its dishes are prepared and served.
Oriental cuisine presupposes using only high quality fresh ingredients with a short shelf life. Dishes of Oriental masters are harmonious as well as thoroughly thought-out.
The basic principle of Asian cuisine is its simplicity. While cooking, Oriental cooks try to preserve the natural taste of foods, and with it their usefulness. Therefore, the main rule of the master is not to create, but to find and discover.
Fast cooking: vitamins and micronutrients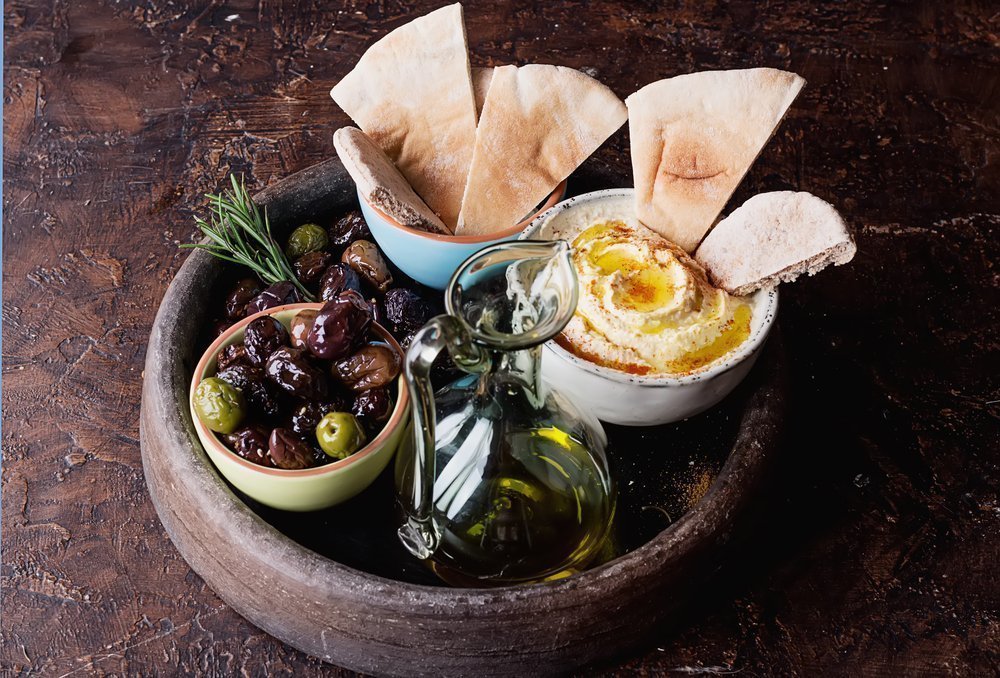 For the preparation of the bulk of the Central Asian dishes the method of rapid heat treatment is used. This means that the food is boiled or fried for only a few minutes. Such a method allows you to save a greater number of vitamins and useful elements. Of course, this method of cooking is not suitable for all products. For example, beef is unlikely to cook in a few minutes. But this also has its advantages: you will have to switch over to healthier food – fish, chicken, seafood and vegetables.
The easterners' main peculiarity is moderation, also in nutrition. Asians don't eat in large portions. To achieve a feeling of fullness with a small amount of food, they use a tricky method that helps "to cheat" the stomach. The meal is served in a small plate, and they use chopsticks instead of a fork. But it is not necessary to urgently master the technique of using Asian chopsticks. You can change the rules a little – put the food in a saucer, and take a teaspoon as a device.
The rules of healthy eating
One of the main rules of eating is to have soup for lunch. And it must necessarily be warm (not hot and not cold), very light, low-calorie, with a small amount of seafood or chicken meat without skin. Such a dish is well digested and improves digestion. You can say that such a meal is a kind of exercise for the body. Everything that will be eaten after the soup will be digested much faster.
The next rule is to include in the diet a lot of green vegetables.Such foods not only help to saturate the body with vitamins and useful fiber, but also help in its purification. Green onions, leaf lettuce, Peking cabbage, and cucumbers are especially widely used in Oriental cuisine. Some recipes call for the use of sprouts and sprouted grains, making the dishes even healthier.
Famous Asian foods
The favorite Asian food grain is, of course, rice. Long and round, white and brown, it is added to soup, used as a side dish and for desserts. This cereal not only contains a sufficient amount of fiber, but also helps to cleanse the body of nitrates, removes excess salt and water, which helps in the weight loss process. In addition, including rice in a healthy diet, which has an enveloping property, can be a good prevention of digestive diseases.
Ginger, fennel, wasabi, curry, and cloves are only a small part of the famous oriental spices that provide the unique taste and smell of oriental dishes. But their main advantage is to improve metabolism and stimulate fat burning.
Low calorie desserts and tea drinking habits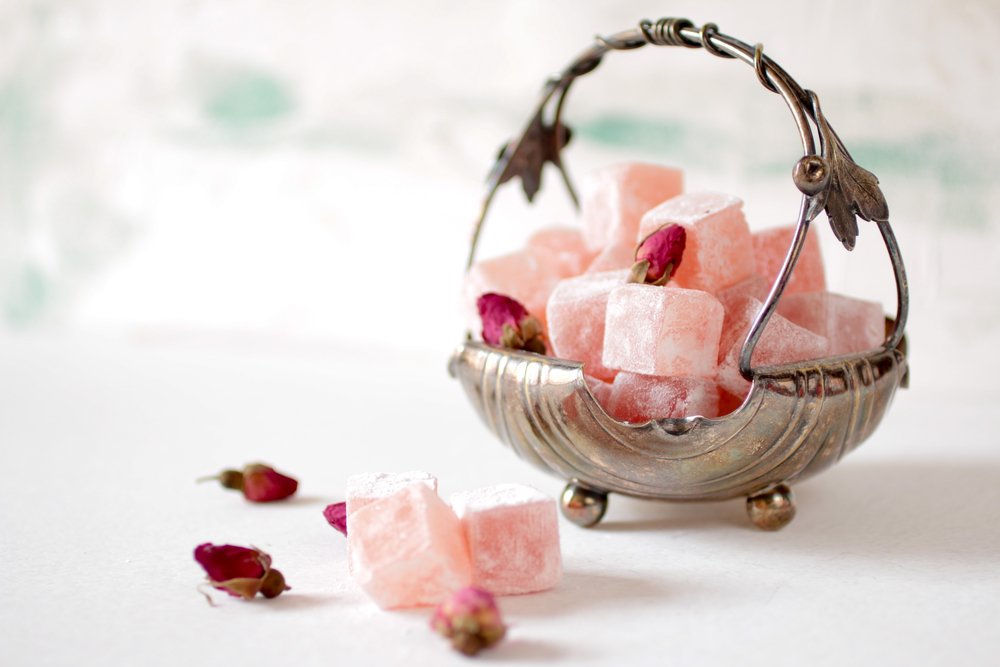 Oriental cuisine usually uses soy or rice flour for baking. Moreover, Asians do not add foods such as cream, milk, or butter to desserts. And as a dessert, they often prefer caramelized fruit, as well as various versions of fruit and berry jellies. Easy, healthy, and very tasty!
Tea drinking is not only a centuries-old Eastern tradition, but also a healthy habit. Green tea, oolong, puerh – the taste of these drinks is so pronounced that few people have a desire to add sugar to it. Tea drinking also contributes to the vitamin content of the body and the antioxidants in green tea help in the excretion of harmful substances.
Beware of exotics
Considering all the useful qualities of Oriental cuisine, you should not forget about the dangers of Asian cooking. So before you blindly copy the culinary habits of Asians, think about that:
In the process of quickly frying foods, masters of oriental cuisine use a deep frying pan, in which they pour a lot of oil. This can provoke an increase in blood cholesterol.
Meat and fish products, raw or quickly cooked, can be a breeding ground for all kinds of bacteria. So it is better not to take risks, buying rolls and sushi in dubious places.
Exotic spices and spices – it's delicious, and also good for weight loss. However, for people with hyperacidity of the stomach, gastritis and other digestive diseases, the use of large amounts of spices can be dangerous.
Rice, despite all its positive qualities, contains a sufficient number of carbohydrates. That is why you should not eat rice for dinner.
A healthy diet is not the only secret of beauty and youthfulness of the inhabitants of the Orient. Everyone knows that Asians are great fans of sports, including the various types of martial arts. So if you want to be as good as they are, you must adopt not only the traditions of oriental nutrition, but also the philosophy of this people, that is their attitude towards life.
Asia mix: dishes that are in the cuisines of different Asian countries, their nuances
When we talk about the cuisine of Asia, we are referring to the cuisines of several countries. These include China, Japan, the Philippines, Thailand, Korea, Indonesia, Singapore, Malaysia, and Vietnam. The most ancient of them is Chinese, and its principles laid the traditions of other Asian cuisines. Of course, in the process of development, each country modified the dishes and added their own products and cooking techniques. Certain imprint on the culinary principles of Asian cuisine was made by Europeans and their colonial policy.
The dishes of Asian countries definitely have one peculiarity: they are always very bright in taste and flavor, because they always include a composition of spices.
On the other hand, the Asian food system is a very healthy food system. And life expectancy in Asia exceeds life expectancy in Europe or America. In addition, residents of these countries are much less likely to suffer from cardiovascular disease and overweight problems.
Eight principles of Asian cuisine that make it healthy:
– Fast or gentle cooking: dishes are either steamed or fried for just a few minutes, which allows you to preserve maximum vitamins. – Portions in Asia are small, so it is almost impossible to overeat. – Vegetables are always present in the diet of Asians. So they get plenty of vitamins, fiber, antioxidants, and vegetable protein. – Fish and seafood are prepared much more often than meat. They are easier to digest, contain Omega fatty acids and many minerals, which meat does not have or has in lesser amounts. – In Asian countries, in contrast to Europe, soups are very popular. And the first dishes are quite light and again are prepared with vegetables and seafood. – Rice instead of bread. This grain has an important property: rice removes excess water and salt from the body. – No Asian dish can do without bright and rich spices. In addition to improving taste, each spice has a set of useful properties. And they all participate in the metabolic processes of the body and strengthen the immune system.
10 Asian dishes that are easy to prepare
Wok with egg noodles
The Chinese have been cooking in a wok for centuries. The main principle is the rapid frying of finely chopped ingredients, which are added to the wok one by one depending on the time it takes to fry them. The vegetables retain maximum vitamins and a crunchy texture.
INGREDIENTS: Wok Asian-style vegetables Bonduelle 2 boxes (800 g); egg noodles 300 g; sesame 1 tbsp; soy sauce 3 tbsp; sunflower oil 4 tbsp; lime 1 pc.
RECIPE RECIPE: 1.Preheat a frying pan, add 2 tbsp of sunflower oil and fry the vegetables for 7-12 minutes. 2.Boil the noodles according to the instructions, drain the water. 3.Heat a frying pan, add 2 tbsp of sunflower oil, fry the noodles for 2-3 minutes, add soy sauce and fry for another 2 minutes. 4.Serve vegetables with noodles, sprinkle with sesame seeds and serve with a lime slice.
Seafood Wok
Seafood is also wonderful to cook in a wok. Their alliance with vegetables helps you have a balanced, easy and healthy dinner.
INGREDIENTS: Wok Asian-style vegetables Bonduelle 2 packs (800g); mix seafood 300g; herbs 20g; soy sauce 20 ml; sunflower oil 4 tbsp; garlic 2 pcs.
RECIPE RECIPE: 1.Preheat a frying pan, add 2 tbsp of vegetable oil and fry the vegetables for 7-12 minutes. 2.Peel the garlic and chop it. In a heated pan, add 2 tbsp. vegetable oil, fry the garlic on medium heat, add the seafood and fry for 2-3 minutes more on high heat, finally add the soy sauce, stir it in. 3.Serve wok vegetables with seafood and chopped herbs.
Chinese mushroom soup with red beans and egg
Chinese cuisine is always a harmony, and not only in taste, but also in benefits. If you strictly follow the recipe, you can be sure that you will get a perfectly balanced dish.
INGREDIENTS: Sliced mushrooms Bonduelle 1 jar (400 g); red beans Bonduelle 1 1/2 jars (620 g); onions 1 pc; Peking cabbage 1 pc; chicken eggs 2 pcs.; mushroom broth 400 ml; soy sauce 2 tbsp; green onions 4 sprigs; vegetable oil 3 tbsp; sugar to taste; salt to taste; pepper to taste
RECIPE RECIPE: 1.Cut the onion into small cubes and fry in a saucepan with 1 tbsp vegetable oil, add salt, sugar. 2.Drain the liquid from the beans and mushrooms, add to the onions, fry a little. Pour in hot broth. Once it boils, turn down the heat and slowly add the eggs, stirring constantly to break them up. 3.Shred the cabbage and fry it in a frying pan in the remaining vegetable oil, add the soy sauce. Stir the cabbage into the soup. Add bell peppers. Heat through. 4.Serve the soup in deep plates, sprinkling green onions cut into circles.
Steer fry with broccoli mini and udon noodles
Steer-fry, though a cooking technique (the same quick fry in a wok), has long been firmly associated with street food culture. It happened when the Chinese immigrated to America and started opening fast-food places there.
INGREDIENTS: Broccoli mini Bonduelle 1 package (300 g); udon noodles 150 g; bacon 200 g; ginger 20 g; garlic 3 cloves; green onions 20 g; cilantro 30 g; lime 1 pc; vegetable oil 2 tbsp; soy sauce 3 tbsp.
RECIPE: 1. Defrost the broccoli. Boil the noodles as directed. 2.Peel the garlic cloves and cut into petals. Cut the ginger into circles. 3.Preheat a pan and fry the bacon slices with the garlic and ginger until golden. Add vegetable oil as needed. 4.Add broccoli and cooked noodles to skillet. 5.Serve with a sprinkling of chopped herbs and garnished with a lime slice.
Rice noodles with vegetables and cashew nuts
Rice noodles are quite neutral, although they have a slight cereal flavor. That's why it combines perfectly with other foods. It is in the tradition of Filipino cuisine to combine noodles with nuts and thus create a rather unusual combination.
INGREDIENTS: Green beans extra-thin whole Bonduelle 1/2 package (200 g); sweet corn in grains Bonduelle 1/2 package (170 g); rice noodles 300 g; red bell peppers 2 pcs.; cherry tomatoes 200 g; soy sauce 3 tbsp.; vegetable oil 3 tbsp.; cashew nuts 100 g; parsley 1/2 bunch; coriander 1/2 bunch; salt to taste; pepper to taste
RECIPE: 1.Defrost the green beans. 2.Boil the noodles in salted water until tender, having previously soaked them in cold water so they do not stick together when cooked. Cashews roast in a dry pan. Cut bell peppers and cherry tomatoes in half and fry all in oil for 3-5 minutes, add corn and green beans and cook for 5 more minutes. Sprinkle finely chopped coriander and parsley greens, pour soy sauce and cook for 2-3 minutes more. Season to taste with pepper. 4.Add the rice noodles to the vegetables and mix everything. Sprinkle coarsely chopped cashew nuts.
Thai curry soup
Thai soups are known for their "hotness". They are deep, rich, and noticeably spicy. Coconut cream can help reduce the spiciness as it makes the taste more malleable and smoother.
INGREDIENTS: Broccoli Bonduelle 1/4 pack (100 g); rice noodles 150 g; lime 1 piece; ginger (root) 1 piece (100 g); coconut milk 400 ml; carrot 1 piece; Beijing cabbage 50 g; red onion 1 piece; curry 1 tbsp; ground chili pepper 1 tsp; chili pepper 1 piece; vegetable oil 2 tbsp.
RECIPE RECIPE: 1.Chop the onions and sauté them in a saucepan in vegetable oil until soft – 5-7 minutes. Add the curry, ground and whole chili peppers and cook for another minute, stirring constantly. 2.Pour 500ml water and coconut milk into the onion and spices. Bring to the boil. 3.Add broccoli (don't need to defrost), chopped Peking cabbage, sliced ginger, grated carrots and uncooked rice noodles. Cook over low heat for 5 minutes, add lime juice at the end. 4.When serving, you can garnish with a couple of chili pepper rings and a lime slice.
Japanese Tamagoyaki Omelet with Broccoli and Cheese Stuffing
The Japanese omelet differs from its European counterparts in cooking technology. It is made in the form of a roll. It is often served as an accompaniment to fish dishes. Its sweetish flavor is said to be the perfect complement to the taste of fish.
INGREDIENTS: Broccoli mini Bonduelle 1 package (300g); 8 eggs; 120g cheddar cheese; 3 1/2 tbsp. milk; 2 tbsp. vegetable oil; salt to taste; pepper to taste
RECIPE: 1.Boil mini broccoli according to instructions, drain, let cool and chop a little. 2.Whisk the eggs well with a whisk and strain through a fine sieve. 3.Add the broccoli, milk, salt and pepper to the eggs. 4.Grate the cheese on a fine grater. 5.Grease a heated frying pan with vegetable oil, pour a thin layer of egg mixture and fry over low heat for 1-2 minutes, sprinkle a little grated cheese. 6.Starting from the edge, gently roll the pancake into a roll and place it on the edge of the pan. Oil the pan again and pour a thin layer of egg mixture, fry for about 1 minute, add grated cheese. Place on the edge of the new pancake the previously rolled and wrap a new roll. Repeat once more. 7.Place the roll on a board and cut it into slices.
Warm Asia Salad.
How do you give familiar foods an Asian twist? Add characteristic spices like soy sauce and sesame seeds. 78kcal/100g
INGREDIENTS: Green beans, thinly sliced Bonduelle 1/2 package (200 gr); mussels 250 gr; red bell peppers 1 pc; red onion 1 pc; quail egg 6 pcs.; cherry tomatoes 10 pcs.; garlic 3 cloves; olive oil 4 tbsp.; soy sauce to taste; cashews to taste; sesame seeds to taste
RECIPE: 1.Boil the quail eggs. Cut eggs and cherry tomatoes in half. 2.In olive oil, sauté the diced onions and peppers until soft. Place in a bowl. 3.In the same pan, stir-fry the mussels, beans without defrosting and the chopped garlic together. Place in a bowl with the vegetables, stir and drizzle with soy sauce. 4.Mix all ingredients together. Serve with cashews or sesame seeds.
Curry chicken with lentils and apricots.
Coconut milk and cream are a feature of Malaysian and Indonesian dishes. Their delicate sweetness makes the spiciness of the curry more refined and subtle.
INGREDIENTS: Steamed lentils Bonduelle 1 jar (310 g); chicken breast 350 g; apricots 100 g; onions 1 pc; coconut milk 200 ml; corned lettuce 100 g; garlic 2 cloves; curry 1 tsp; salt to taste; pepper to taste
RECIPE RECIPE: 1.Cut the chicken breast into small 4 cm pieces and season with salt and pepper. 2.Dice the onion and garlic. 3.Roast the chicken along with the onion and garlic in a pan for about 3 minutes. 4.Mix the curry and coconut milk in a saucepan and boil it down. Add the lentils and simmer for another 10 minutes. 5.Cut apricots into strips. 6.Place the chicken in a baking dish, bake in a 200°C oven for 15 minutes. 7.Place the chicken on a plate and cover with the coconut milk, lentil, curry sauce. 8.Sprinkle with strips of apricots, add corned lettuce leaves.
Asian salad with string beans, celery and pork in honey sauce
String beans are popular not only in French cuisine but also in Asian cuisine. They are used in salads, soups, and hot dishes. A warm salad with vegetables and pork, seasoned with a salty-sweet sauce would be a great solution for dinner.
INGREDIENTS: Green beans thin "Steamed" Bonduelle 1 jar (295 g); pork fillet 200 g; lime 1 pc; garlic 2 cloves; celery 3 stalks; coriander small bunch; honey 3 tbsp; soy sauce 50 ml; olive oil 4 tbsp; salt to taste; pepper to taste
RECIPE RECIPE: 1.Cut the meat into strips and fry it on all sides in hot olive oil. Cut the garlic into rounds and add to the meat. Add honey and soy sauce 2 minutes before it cooks. 3.Drain excess liquid from beans. Cut celery and lime into thin slices. Add everything to the meat and mix. Season with salt and pepper to taste. Serve with a sprinkle of chopped coriander.
If you want to continue exploring the topic of Asian cuisine, we have wonderful, very interesting articles: