Nusi-Be
Madagascar is undoubtedly an interesting place to visit. But if you are bored with its vast expanses, experienced travelers recommend to go to Nosy Be (Nosy Be) – an island located 8 km from the main one.
Nusi-Be island on the map
To the north-west not far from Madagascar is the "Big Island", as it is called in Malagasy by the local population. Its capital is the city of Andouani, or Elville. It has a hot tropical climate and always has sunshine. Only once in a while, out of the blue, black clouds come over and heavy rain falls. After the downpour, everything dries out in an hour and you can go to the beach again.
Nusi-Be Island in Madagascar is a dormant volcano. It appeared not so long ago in the middle of the already formed island and has not been active since then. So do not worry about your safety, because now here is a tourist paradise. Sailing here by sea, travelers can smell coffee and ylang-ylang near the island, which are cultivated thanks to the fertile soil.
Attractions and Entertainment
Most of our compatriots perceive the outlandish island of Madagascar and everything connected with it as a pristine nature park with entertainment in the form of safaris. This is partly true, but even beyond that there is something to do. On the island, especially in the evening, there is a vibrant life with bright lights of nightclubs, chic restaurants and five-star hotels. Let's find out what the island of Nusi-Be, located near Madagascar, has to offer:
The main reason why tourists go to the island is to have an amazing beach vacation on white sand. The best beach is located in the northern part of the island. It is called Andilana Beach. In general, the beaches here are the cleanest in the world.
The capital of the island is a very colorful local market, which should definitely be a visit.
If you want to see the cute fluffy lemurs from the cartoon about Madagascar, then you're in luck – they live here in huge quantities. A few kilometers from the capital, you can find the reserve Lukube. In addition to lemurs, lurk in the lush greenery here lurk tropical birds, turtles, chameleons and even snakes.
Those who have always dreamed of trying their hand at deep sea diving can make their dream come true here. At a depth of 18m the Nusi-Tanikeli Sea Park is home to octopus, lobsters, clownfish, parrotfish and other exotic aquatic life. You can also try your hand at fishing.
The best place to watch the whales do their mating dance is Nosy Be in Madagascar.
Many restaurants on the island offer a unique service – upscale dishes prepared by famous chefs are offered for consumption right on the beach. Romantic natures will definitely like this. In addition to these restaurants, there are traditional inns here as well:
Chez Nono – La Rhum Riz. This family restaurant offers simple dishes of European cuisine. Visitors who have been here highly recommend appreciating the hamburgers and ice cream – they are above all praise here.
Chez Teresa is an excellent choice if you want to taste high-class seafood. Pompous celebrations and quiet romantic dinners are held here.
Nandipo. In addition to delicious pizza made by a traditional Italian recipe, you can enjoy nice music and assess the quality of wi-fi.
Beach Bar Restaurant. The name speaks for itself. Beautiful restaurant on the beach for not much money will offer excellent grilled kebabs, seafood and inexpensive cocktails.
ZEBURGER is a simple cafe where you can grab a delicious burger and a glass of juice on the go.
Hotels on the Island
Despite the fact that the resort industry of Madagascar is relatively young, it is developing rapidly. Clear proof of this – first-class hotels:
Royal Beach Hotel. This hotel is cozy and clean. Has its own beach, which is sometimes necessary to share with the local population, but here the price includes lunch and dinner.
Clair De Lune. The colorful, native-style hotel has an excellent range of services and the staff is always friendly and helpful.
Orangea Village offers spacious air-conditioned rooms, always clean bottled water and a gorgeous view from the balcony of the endless ocean.
Le Belvedere. The French name lives up to its name – friendly and courteous service, comfortable rooms and a delicious breakfast on the terrace.
Vanila Hotel & Spa. You are always welcome here with a smile, as the dearest guests. A wide variety of dishes for breakfast, and entertainment and music in the evening.
Shopping at Nusi-Be
Madagascar's most visited resort has everything to please visiting shopping enthusiasts. Near each hotel on the island of Nusi-Be in Madagascar, there are many boutiques and souvenir shops, where you can buy what your heart desires. However, do not forget about such a small thing as a certificate for export across the border, without which gifts to relatives will have to be left at customs.
How to get to Nusi-Be in Madagascar?
Since Nusi-Be has its own airport, getting to the island won't be a problem. The flight is operated by Air Madagascar. A flight from Antananarivo will cost about $150. If vacationers want to save some money and still enjoy the road to the island, you can use the boat, which costs $10. It sails from the port of Ankifi.
In addition, there is a yacht rental service on Nusi-Be. By renting one, you can visit all the big and small islands of Madagascar, each of which is unique in its own way. On the island itself it is better to travel by rented car or on foot.
Nusi-Be Madagascar reviews
Since the other sites use the same information about Nosy-Be copied from each other, I want to tell you a little bit about this part of Madagascar, because I am here now.
The island of Nosy-Be is located in the northwest of Madagascar and is separated from it by a sea strait. If you want to visit Madagascar, but don't want to take pills against malaria, drive on trashed roads, and sleep where they have to, I can recommend visiting the island of Nusi-Be in Madagascar and see everything that is so advertised and associated with Madagascar:
– Are there lemurs? – Are there – Are there chameleons? – Check – Baobabs check? – Check – Turtles check? – Check – Beaches check? – ¶ Is there Exotics is there? ¶ – Check.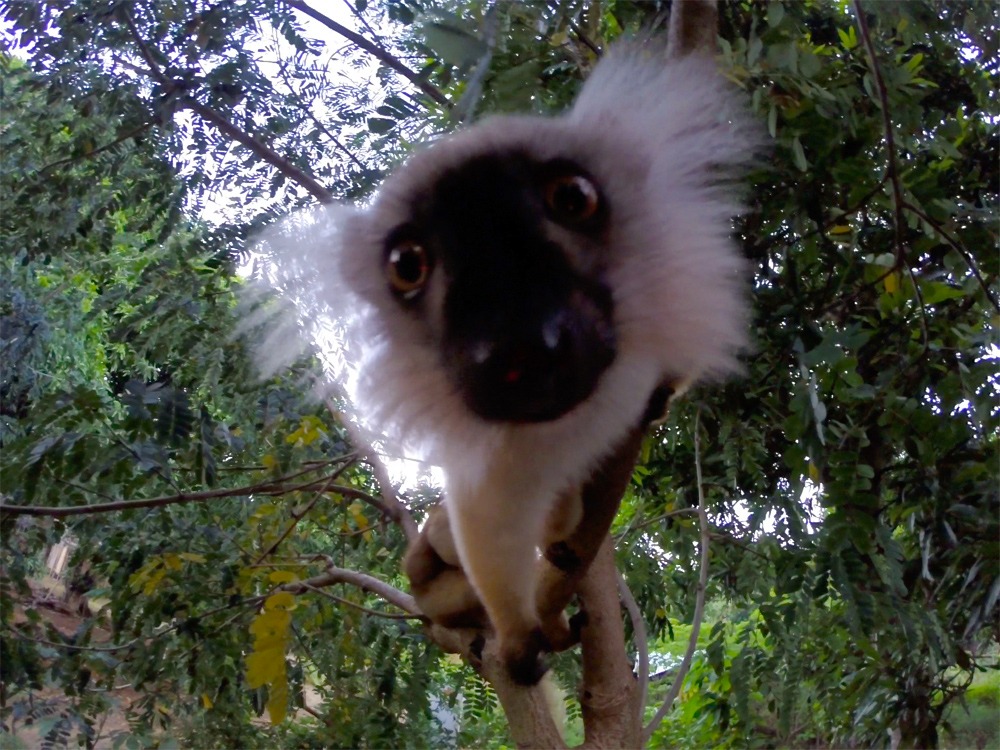 And also on Nosy Be there are normal roads. Ability to rent a car at the airport. And the small size of the island, which will explore it, and neighboring islands within 2-3 days. In face of saving time and money – all in one place.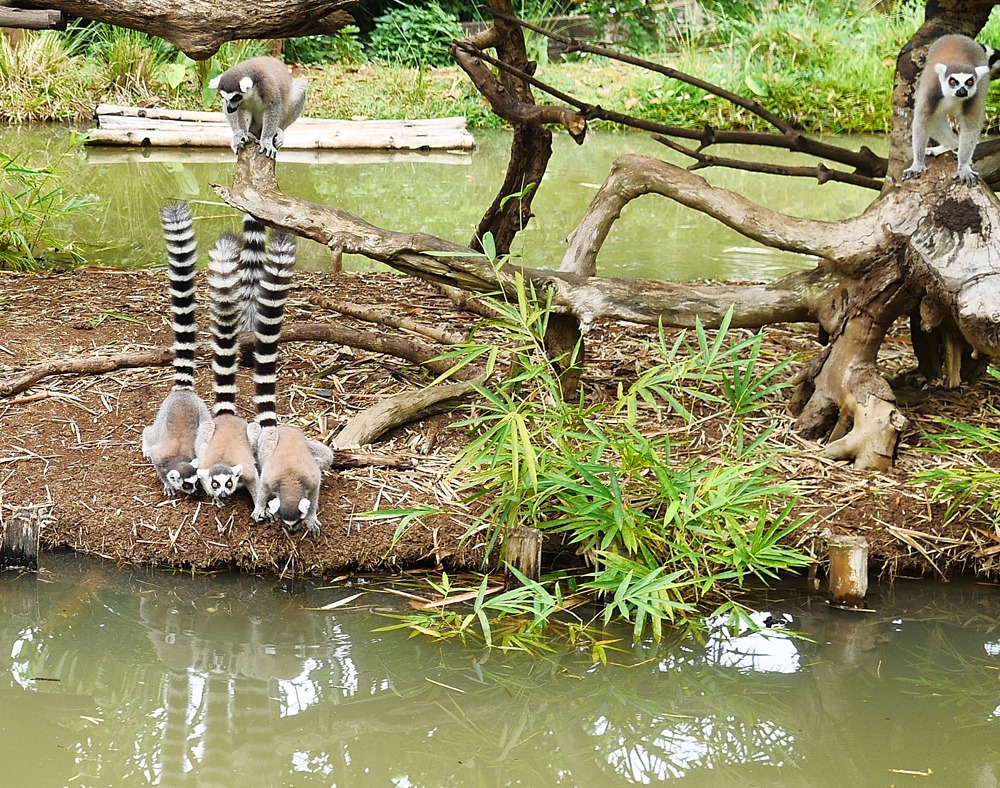 How to get to Nusi-Be Island
The best way to get to Nosy Be islands is to fly with Air Austral from Reunion – you can get cheaper tickets by clicking here. You can see our itinerary here: fly to Mauritius, have a swim… then fly for a couple of days to Reunion, and then to the island of Nouci Be.
You have 4 days on Nouci Be: the first days are enough for adaptation, feeding the lemurs – I recommend the bungalows at Sangany Lodge hotel, then you move to the south of the island to Le Zahir Lodge hotel and rent a boat in the south to travel around the surrounding islands (they are all on the south).
By the way, I should warn you right away – Le Zahir Lodge is managed by Italians and the audience there is specific in a good sense of the word – fishermen. By the way, be warned right away – Le Zahir Lodge is managed by Italians and the audience there is peculiar in a good way – fishing enthusiasts.
You can ask them for company on an ocean fishing trip – sailing every morning, returning in the evening. But only if you're a real fishing fanatic.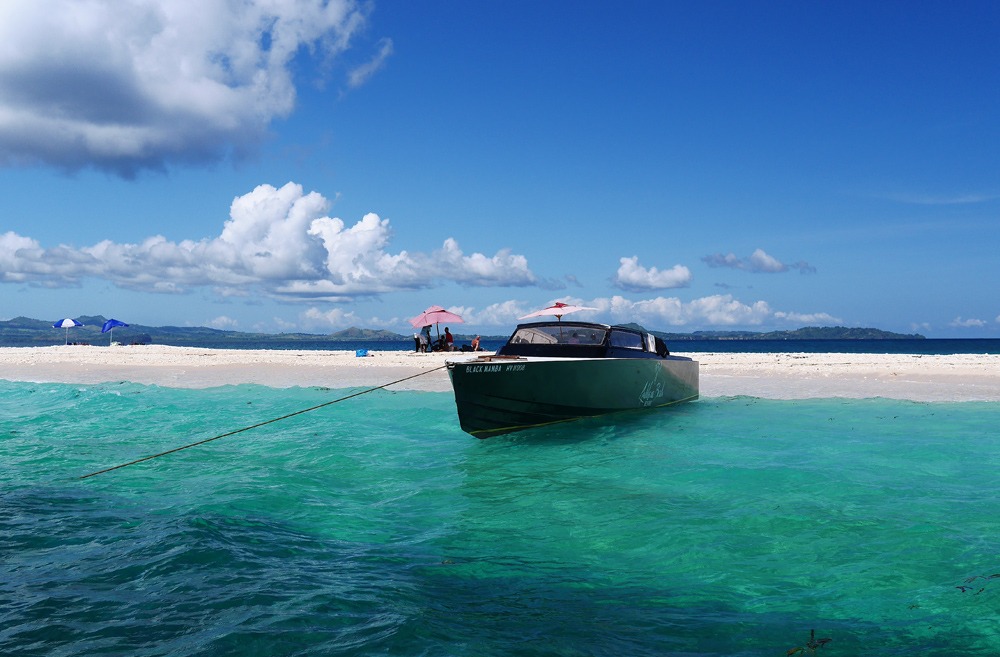 Internet in Nusi-Be
Internet throughout the island is very weak. In those hotels where it is offered as wifi – get ready for very slow speeds. Approximately like gprs. You can buy a SIM card Orange or Telma, but still the speed will be E, there is no 3G anywhere.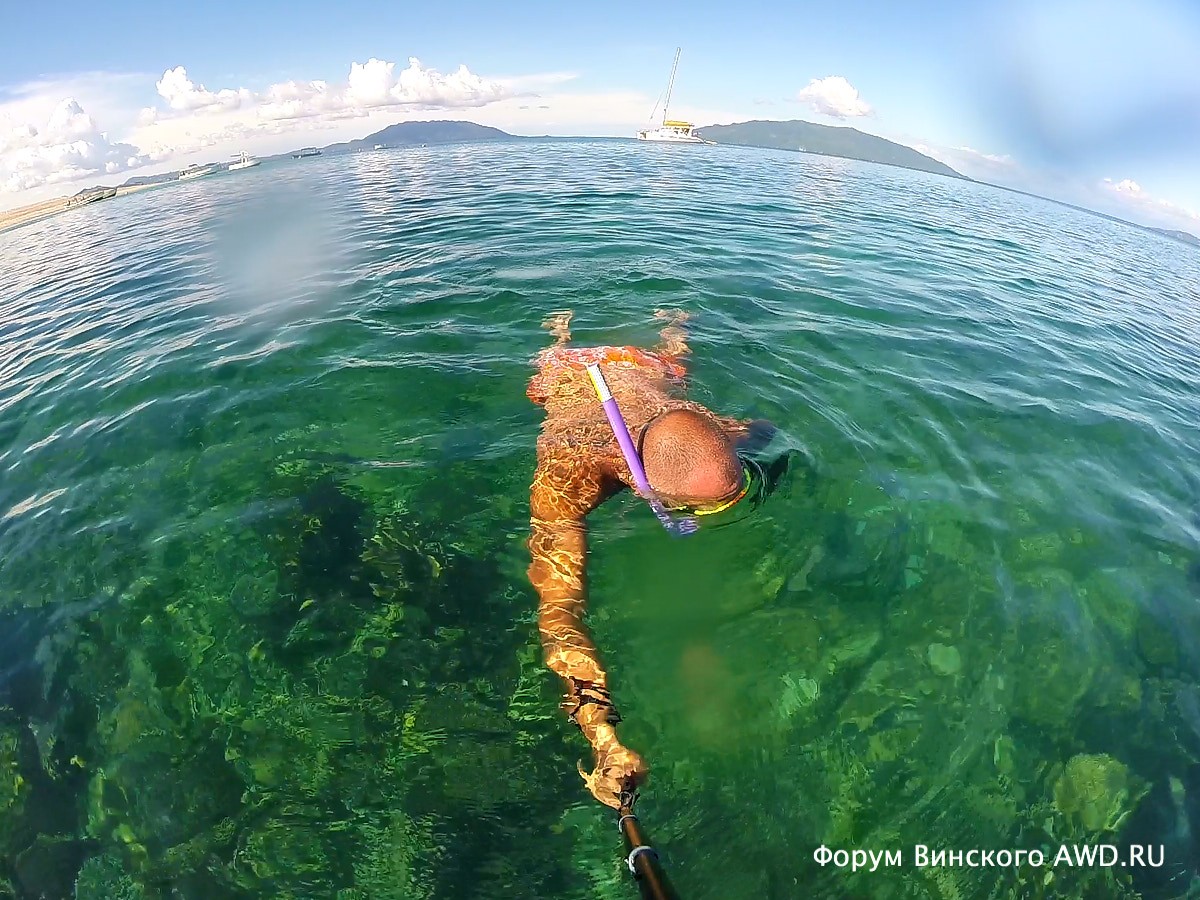 What to do on the island of Nusi-Be
As I have written before there is everything that people go to Madagascar for: lemurs, chameleons, baobabs, niggers and black women with moonshine, sapphires and there are even beaches.
There is a park of lemurs, where you can see and say hello to all species of lemurs that live in Madagascar. Here you can touch chameleons and baobabs. That is to say, do the minimum program in Madagascar. For the maximum program needs more money time and health.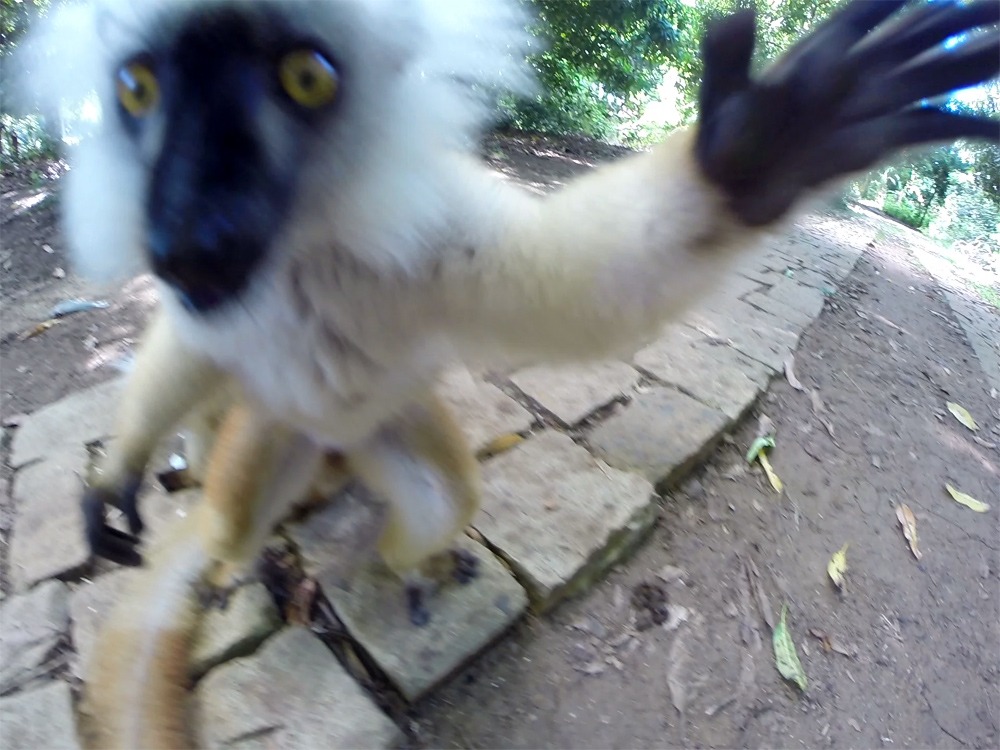 That is – you save on your time and health, because staying on the "big earth" will not make you a happy man", believe me – it's better to have Russia the size of the city of Alexandrov where Altai, Baikal and Akhtuba will be, than to have Russia in its true scale.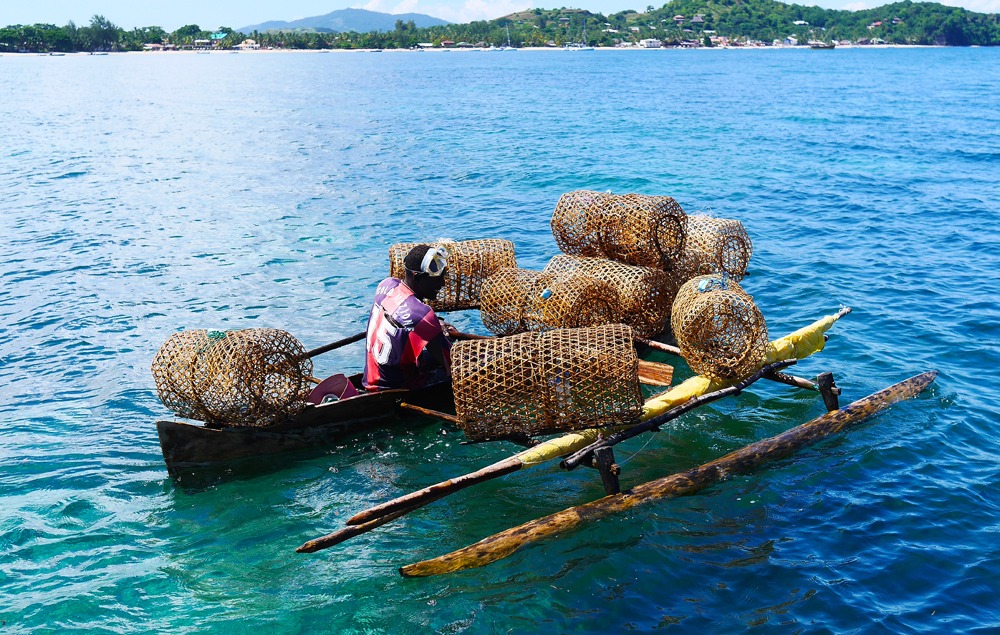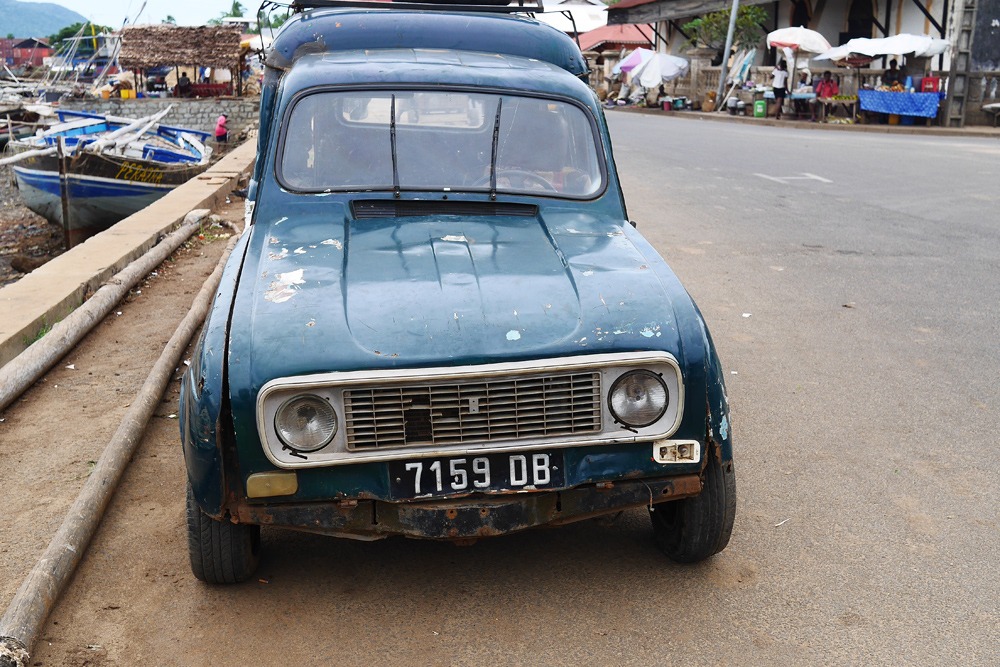 But I'm not imposing my vision of travel in Madagascar – if you like it – go to hell, I was going through that adolescence when I wanted to embrace the immensity.
Rent a car on the island of Nusi-Be
I do not like to travel with someone in the company, so before arriving on the island, I wrote a letter to the hotel and asked for a jeep rental (although the roads on Nusi-Be was normal). The cost was 47 euros a day. The car was issued at the airport by strange people who spoke only French.
Did not take money. They just gave us the keys, showed us the jeep in the parking lot, got on the motorcycle and left. But there were no problems with orientation on the island – google map app on the smartphone helped. Gas stations only in the capital of the island, but diesel fuel can be bought in any hotel – poured from a canister.
Beaches on the island of Nusi-Be
There are beaches, but they certainly can't be compared with the beaches on the island of Mauritius. It's shallow, the water is very warm and not cool, the beaches are with yellow, earthy sand.
Nevertheless, there is a place to swim in Nosy Be: On the north, use Nosy Fanhy island opposite Sangany Lodge, a small 50×4 meters sandbar and a piece of land.
The second place is the island of Plage Principale (Plage Principale) or as the locals say Noussie-Takineli . These are the two places where you can swim in the right sense of the word. But you can also swim from the shore. The beaches at the southern end of Nusi-Be are very nice.
Video footage from Nusi-Be
Prices in Nusi-Be
You don't have to exchange your precious dollars and euros for the local paper – hard currency is accepted here. The main thing that you have small bills in euros as local prices do not meet our idea of prices: lobster 5 euros, fresh fish tartare 3 euros, grilled fish 4 euros (guys, excuse me, how much is grilled dorado in Moscow. 450 rubles? Or more expensive – I haven't been in a restaurant in Moscow for a long time).
And one more thing: here they trust euro more than dollar. So take Euros to the island.
Very good accommodation: a bungalow on the beach with an outdoor bathroom, shower, service like in Emirates Airline business class will cost 100 dollars. Anything more expensive is apparently reserved for very important people who don't want to interact with the public.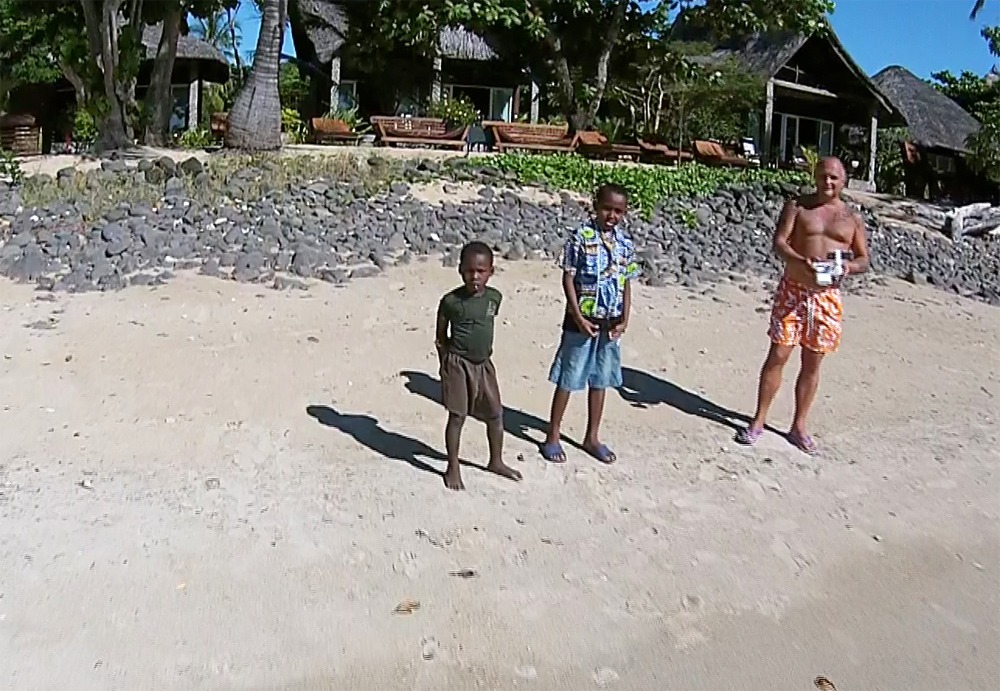 The rest, due to the fact that the bulk of Russian residents will not be able to travel further than the peninsula of Crimea in the near future – I skip. If there are any questions on business: I will try to answer here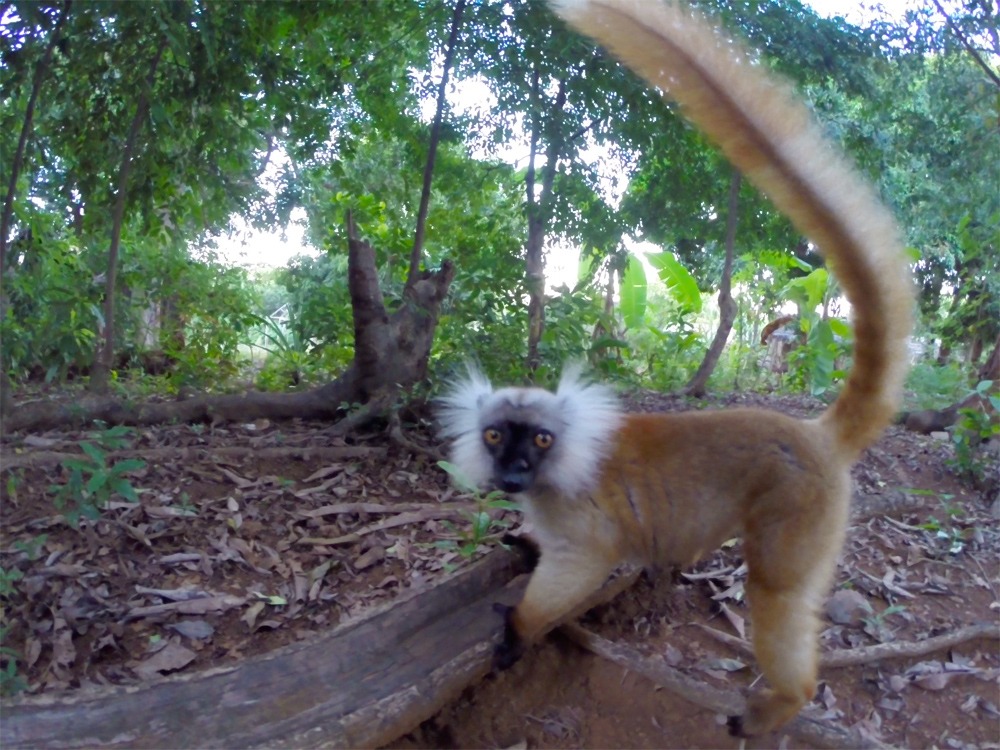 If you liked this article – share a link to it with your friends in social networks. Buttons below