Udon Thani, Thailand. What to see, lodging and reviews of the city
May 2016 (updated: 10/17/2018) 11
Udon Thani is a city in northeastern Thailand. Only 50 km separates it from Laos. We never dreamed of being in Udon Thani, but fate arranged otherwise and took us to this province for a few days. We liked the city immediately. We expected to arrive in a remote village where everything closes at 6 p.m. and village life flows quietly and unnoticed during the day. But it wasn't.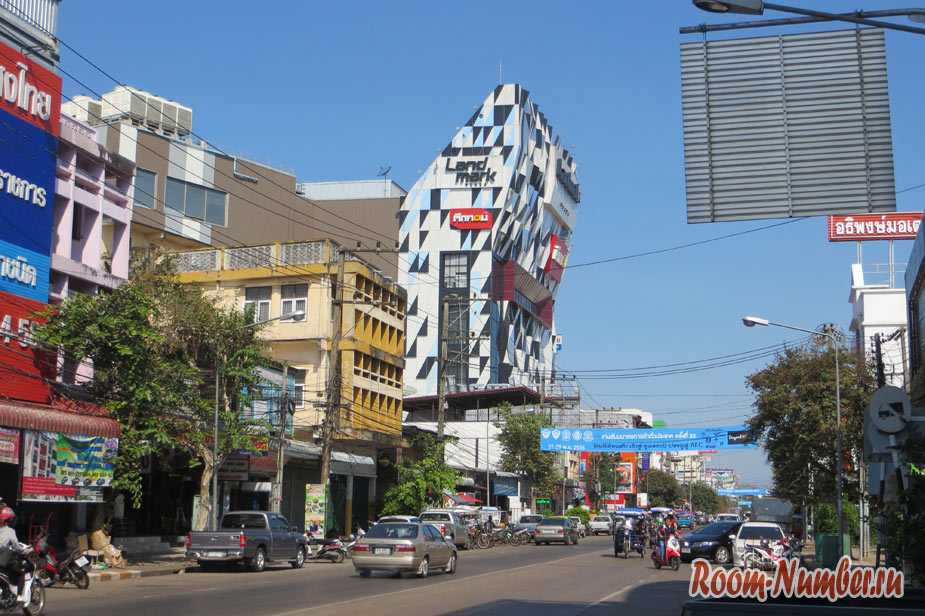 Photo: Udon Thani, Landmark Mall
Udon Thani is like a small Bangkok. The place buzzes with life until late at night. There are a large number of restaurants and bars. UD has major shopping malls, parks and markets, hotel and condominiums, train station, bus station and airport.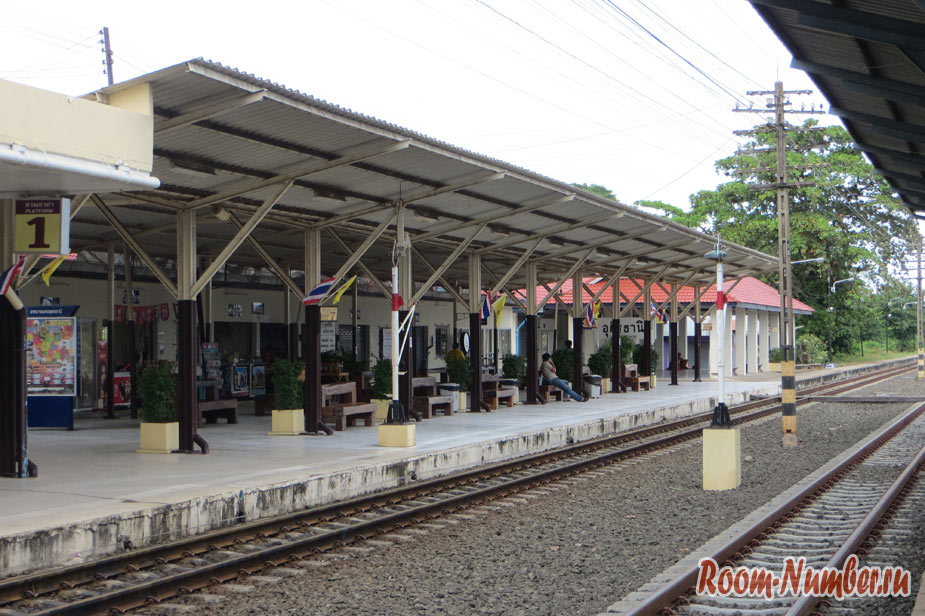 Udon Thani Railway Station
Udon Thani sights. What to see in UD in 1 day
The guidebooks count about 25 Udon Thani attractions – there are 2 temples and 20 restaurants, cafes and markets. We disagree with the guidebook and could highlight 5 other really interesting UD attractions.
Wat Pothisomphon Temple
A large Buddhist temple located in the Prajak Park area. The temple has a tall stupa, which can be seen from afar. There are virtually no tourists, you can come and sit in the shade to listen to the mantras, which are broadcast throughout the area at certain times.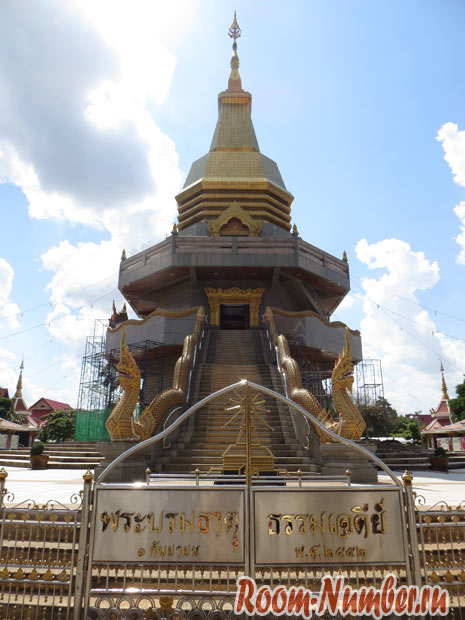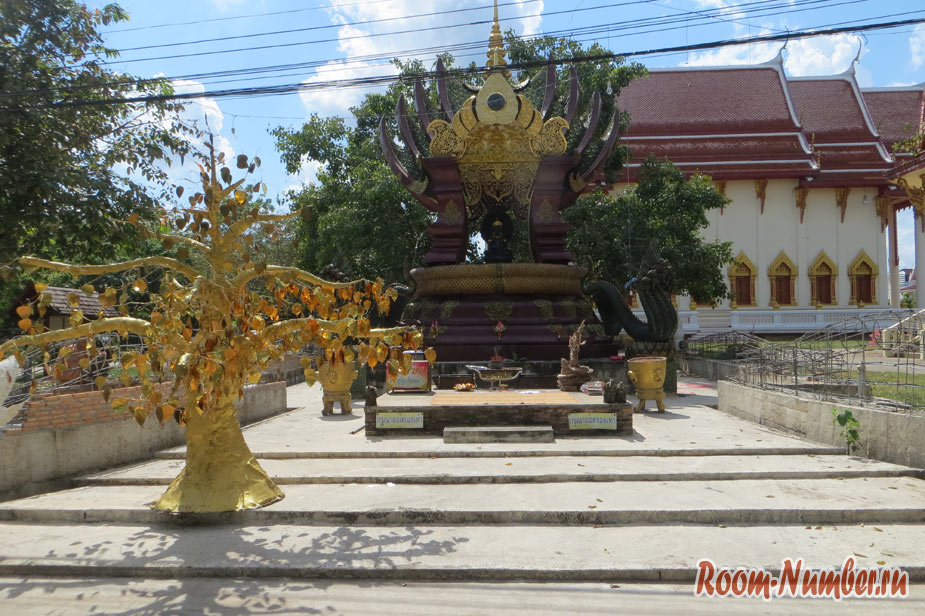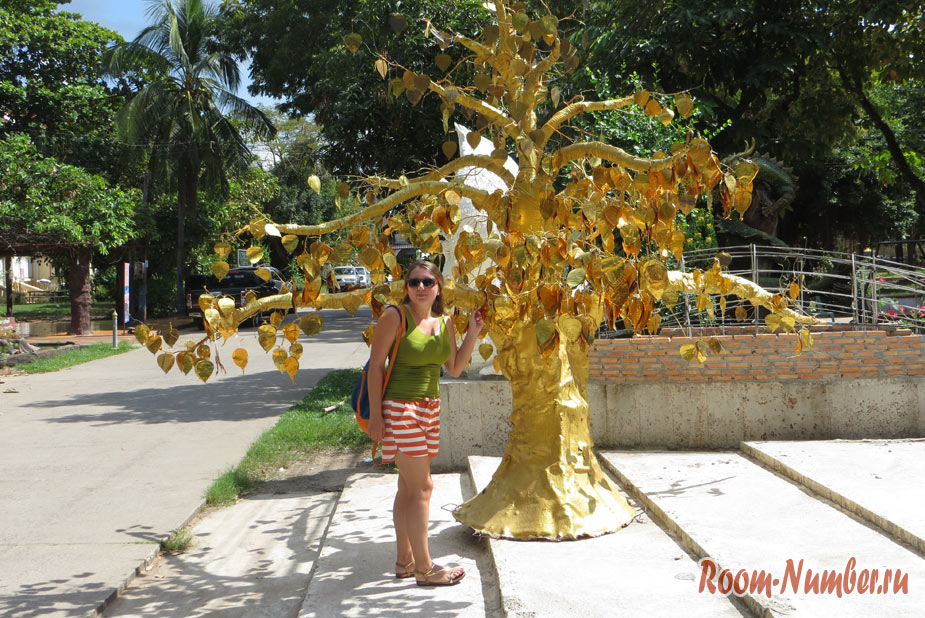 Nong Prachak Sinlapakhom Park
Just a nice well-maintained park and reservoir. You can have a picnic on the lawn in the shade of trees. There are playgrounds for children. Read more at: Nong Prajak City Park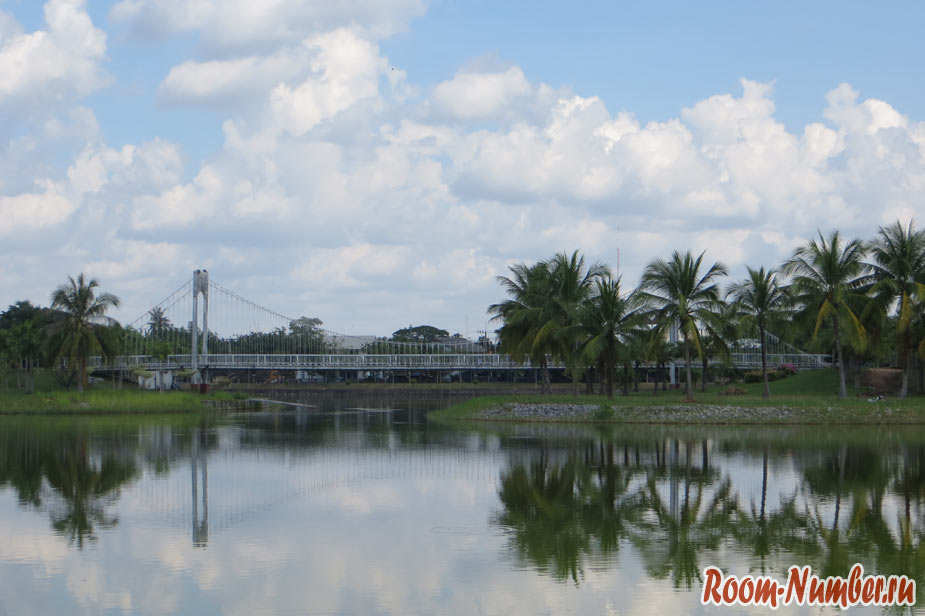 The City Pillar Shrine
The shrine is near Prajak Park, a 5-minute walk away. In the evening, an evening market for locals unfolds in the square near this mini-shrine.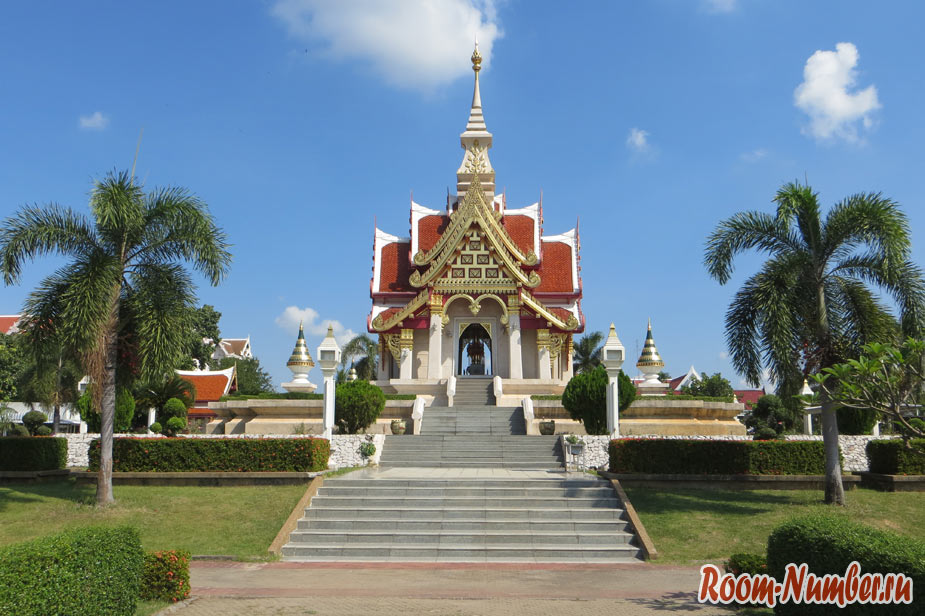 Chinese Temple and Chaloem Park
The second major park in UD. The park also has a pond, playgrounds, outdoor exercise equipment, and comfortable running paths around the lake. A Chinese temple is located within the park. Read more in this article: Chaloem Phrakiat Park Udon Thani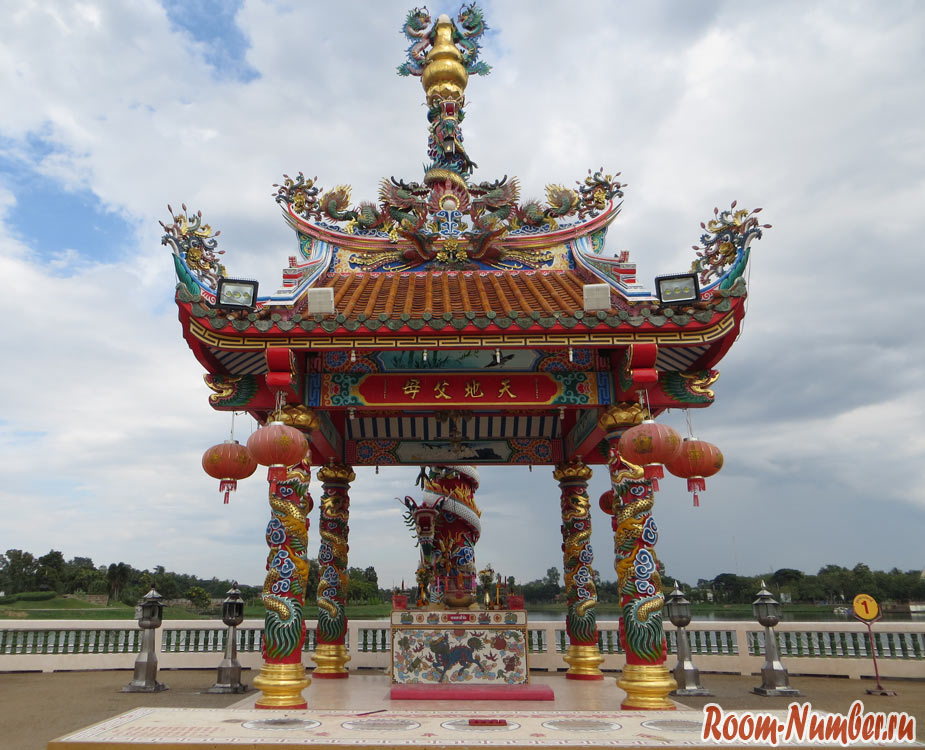 Central Night Market
Night Market is a huge evening market in the center of the city, which is located near the train station. Guidebooks list the Night Market as a major tourist attraction. In this we agree, the market is really worth a visit. Low prices, great selection of clothes and street food. It's open from about 5 to 10 p.m. Read more in this article: Udon Thani Night Market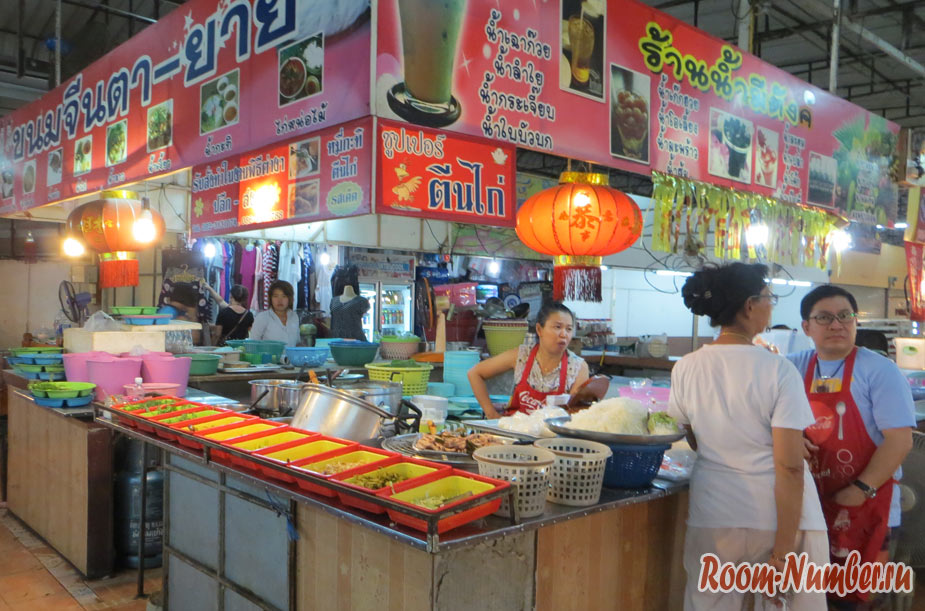 Perhaps these are the main attractions of the city that are worth seeing. Next we will tell you about the features of the city and our impressions.
Features of Udon Thani
No Tourists
Sometimes you can meet Europeans in UD. A couple or three times a day. As a rule, they are men in their 50s with Thai companions. Young people were seen only a couple of times at the night market. We can safely include this town in the list of untouched by tourists in Thailand.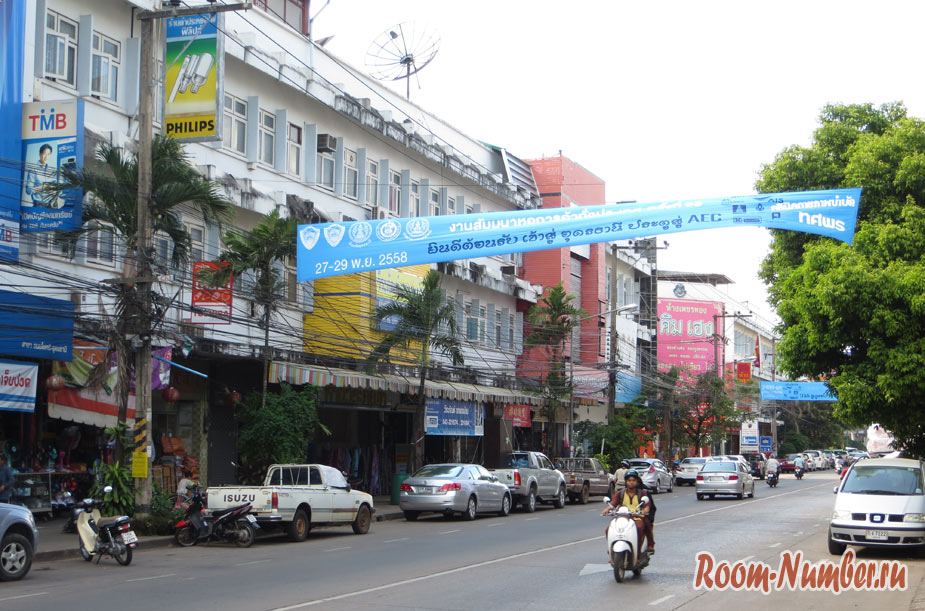 A typical street in UD.
Few 7-ELEVENs
Unusually, there are so few Sevens even in the center of town. The Family March didn't see any at all. You can walk 30 minutes down main street and not find a single minimart.
There are sidewalks.
Speaking of walking around the city. Almost every street has sidewalks. This is so unusual in Asia and so pleasant. Most of the time the sidewalks are quite spacious and not even cluttered with bikes. Who would have thought that sidewalks are a rarity in the popular Thai resorts, but in such a provincial town – full and wide.
Not only people walk on sidewalks.
Lots of street food.
There are plenty of street food outlets all over the city that are open all day long. In other Thai cities, the macashnikas appear only in the evening, but here they work even in the heat. The locals are very friendly and smiling, very happy when we bought food from them.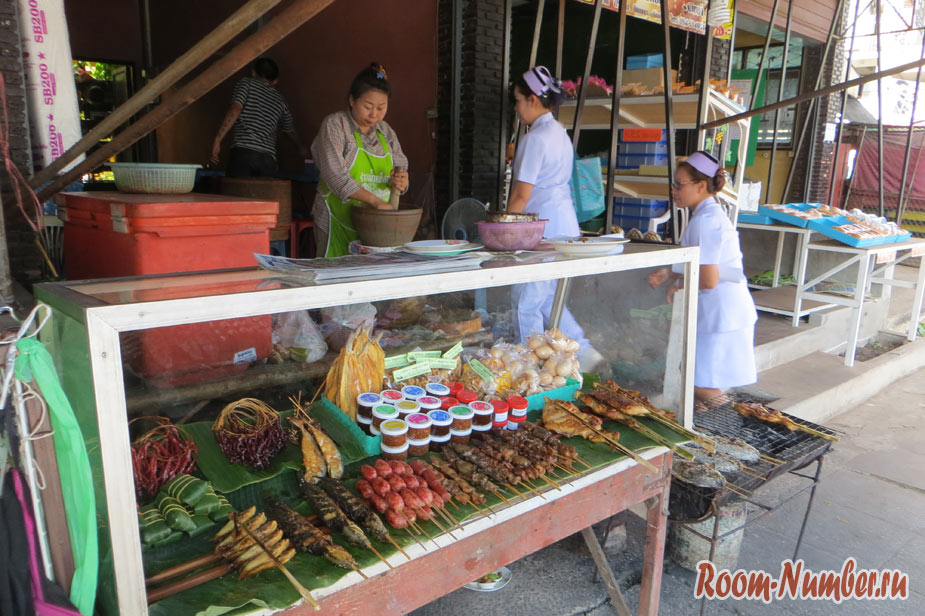 Public transportation
There are cheap buses and sunteo through the city. The fare is 10 baht. Only the buses don't have a word in English, so it's not very clear where it goes. We did not have time to deal with the songteo, we walked everywhere, the distance allows.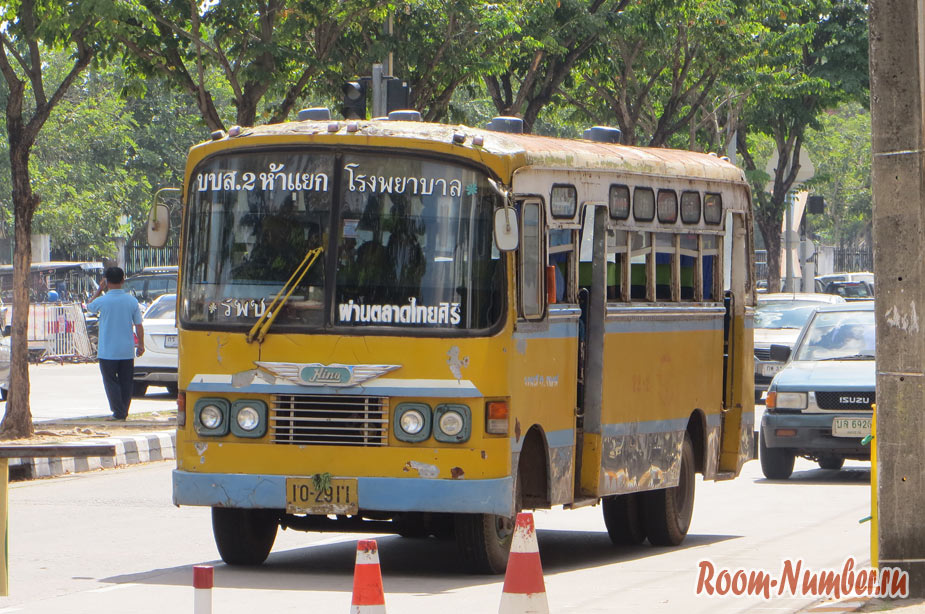 Cabs and tuk-tuks
Trips around town are within 100 baht. Airport cab – 150 baht, tuk-tuk from 100 to 150. The tuk-tuk was only used twice. First we were charged 60 baht for a short ride. We were so quick to agree without bargaining that we realized later that it was probably 30 baht. And a tuk-tuk took us to the airport from the center for only 120 baht. A ridiculous price for a long trip. By the way, you can't take a bus to the airport. Only a tuk-tuk or a cab.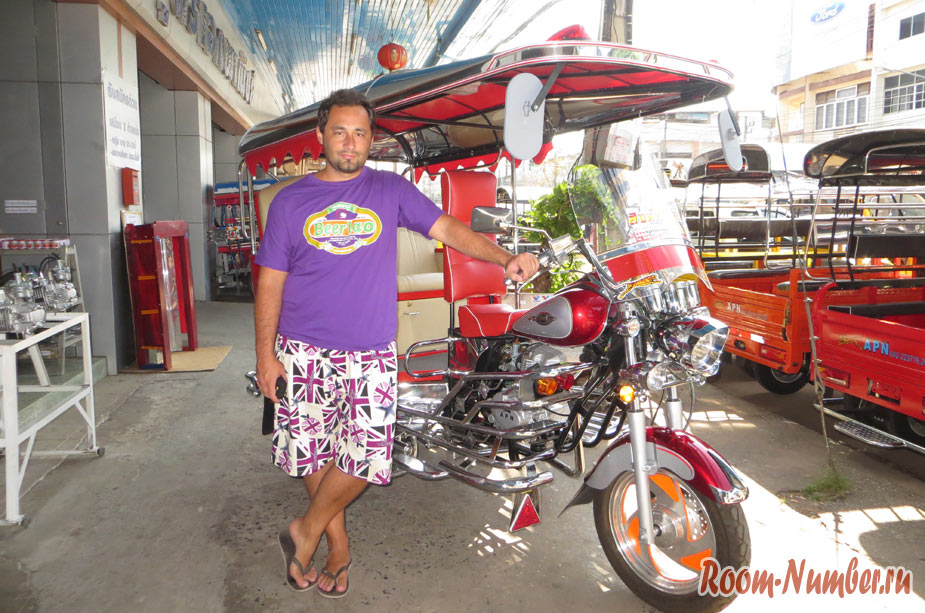 Glory is thinking of buying a tuk-tuk.
Renting a house in Udon Thani
If you do not have the means right now to winter in popular resorts like Samui, Phuket or Hua Hin, and yet the sea is not particularly important to you – go to Udon Thani. There is a cheap and modern housing, where prices do not depend on high season. There are at least 4 large modern condominiums with swimming pools. We went to one of them, offered apartments at 7, 8 and 9 thousand baht, there are studio and 1 bedroom options with a kitchen. Read more about the rentals in the article: CP Land condos
Hotels in UD on Booking.com →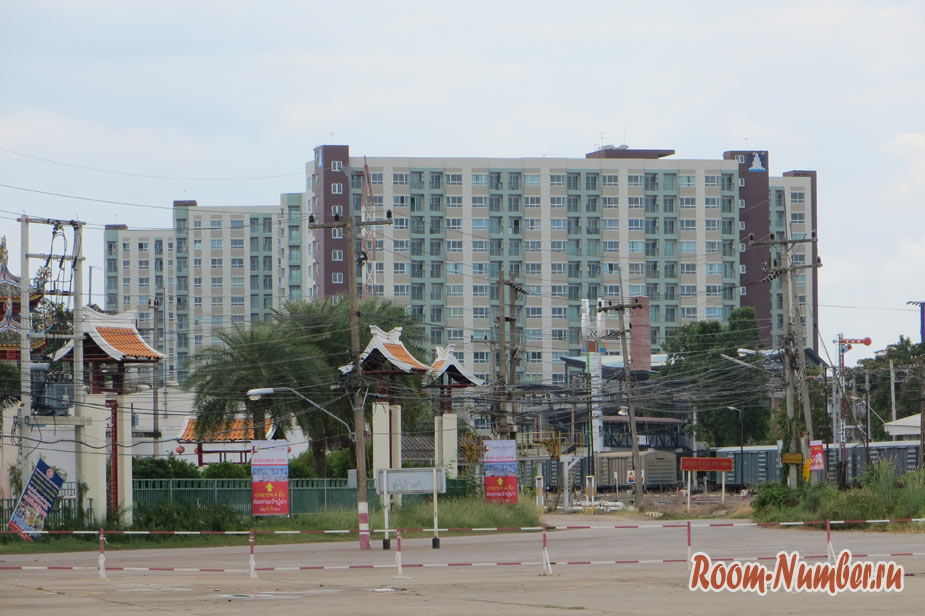 Only a few condos, but at least, they're there and that's a good thing already
Impressions of the north of Thailand
Very positive impressions of non-tourist Thailand. It is so nice to walk around quietly and no one is bothering you on the street with their costumes, souvenirs, excursions. No one is asking you to go to restaurants. They don't shout Russian words in your wake. Few people speak English here. Meals in cafes and markets are even cheaper than in Pattaya.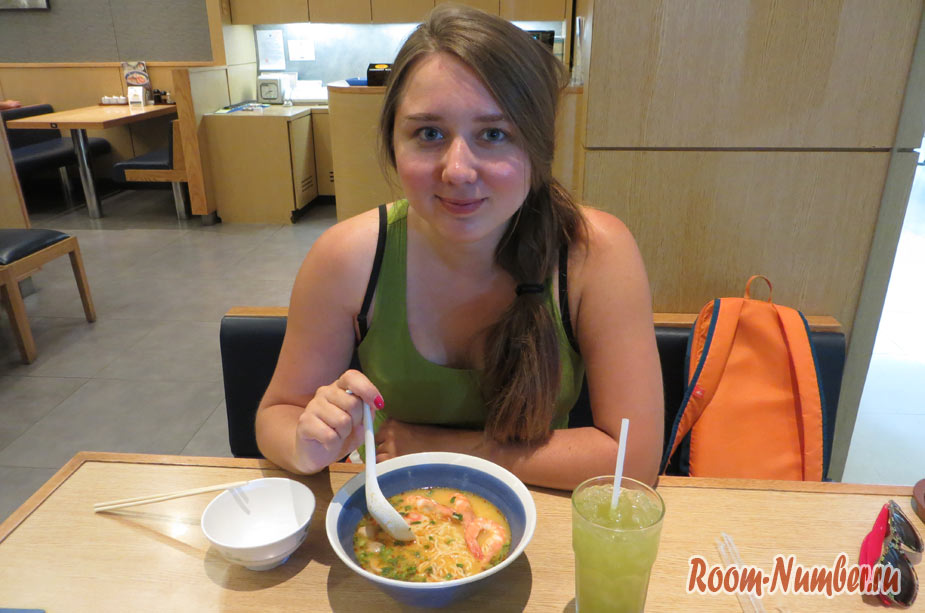 We eat shrimp soup in a restaurant. 120 baht
In the mall and restaurants we were sometimes curiously watched by local people. And you can see that although the white man is not new here, still sincere curiosity to your person stands out. But no one openly stares at you.
A bicycle rickshaw, like in Vietnam.
Udon Thani is quite developed. There are even supermarkets with European products. Things and necessities are also very cheap. The city is clean. You don't have to take a bike. You just need to learn the sunteo routes.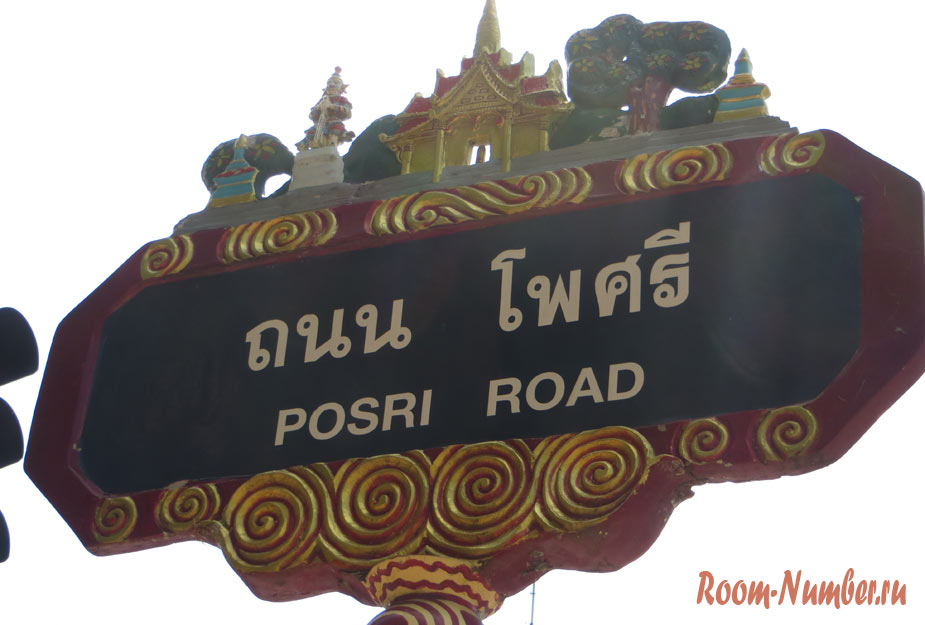 Sometimes I wish the Thais would understand Russian.
Near the border with Laos, which means that trips to renew visas will take much less time and money. Read more: How to get to Laos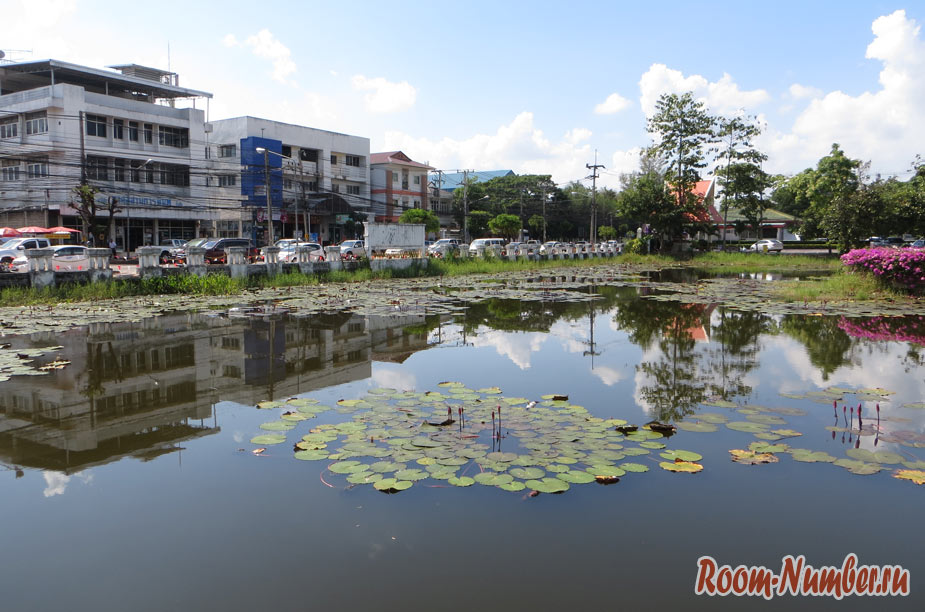 Photo of Udon Thani: Lake near the local history museum
We didn't find any significant negative aspects of the city. In Udon Thani, you can easily spend a few days or a month. The sea can be replaced by walks in the park and trips to national parks in neighboring provinces. If Udon Thani had sea and beaches, it would not be worth the price of this wonderful city.
Where to Stay in Udon Thani
The hotels in Udon Thani are centrally located, located to the left of the train station, not far from the bus station. This is the area with life. There is a night market, lots of cafes and restaurants nearby. If you want to know where to pick up Thai women in Udon Thani, then head to the street between Central Plaza and Night Market, there you will see several bars. There are also Thais on Samphan Thamit Alley, which is on the left if you go from Central Plaza to Night Market.
New Year's tours in Thailand.
Sorry, there are no tours found for your request. Use the Advanced Tour Search.
Tez recommends Tez priority Tez exclusives Possible to buy a tour online
Use of texts and photos from www.tez-travel.com site is allowed only with a written permission of an authorized agency Garant – Booking center TEZ TOUR Ltd. Holidays in Spain, Thailand, Cuba, Dominican Republic, the Maldives, Sri Lanka, Greece, Austria, Andorra, UAE. Reference site of international tour operator TEZ TOUR: Andorra, Austria, Bulgaria, Greece, Dominican Republic, Spain, Italy, Cyprus, Cuba, Maldives, Mexico, UAE, Thailand, France, Sri Lanka. The information on prices shown on this website is neither an advertisement nor an offer. For more information about availability and pricing, please contact your sales manager. Leave your feedback on the site
Instant tour matching!
Best variants of your rest at the best price!
consent to personal data processing
Consent to personal data processing
I hereby consent to the Agent and its authorized representatives to process my data and the data of persons (tourists) contained in the Application, being the Customer of the tourism services included in the tourist product, and an authorized representative of the persons (tourists) specified in the Application: surname, first name, patronymic, date and place of birth, sex, citizenship, passport series, number, other passport data specified in the passport; address of residence and registration; home and cell phone; e-mail address; As well as any other data concerning my person and the persons mentioned in the Order, to the extent necessary for the realization and provision of tourist services, including those included in the tourist product formed by the Tour Operator, for any action (operation) or set of actions (operations) performed with my personal data and data of the persons mentioned in the Order, including (without limitation) collection, recording, systematization, collection, storage, clarification (update, change), extraction, use, transfer (dissemination, distribution, and supply) of my personal data to the persons specified in the Order
The Agent and its authorized representatives (the Tour Operator and direct service providers) process personal data for the purposes of execution of this contract (including, depending on the terms of the contract – for the purposes of processing travel documents, booking rooms at accommodation facilities and carriers, data transfer to the consulate of a foreign country, resolving claims issues if they arise, providing information to authorized state bodies (including upon request of courts and on
I hereby confirm that the personal data I have given to the Agent is authentic and can be processed by the Agent and its authorized representatives.
I hereby give my consent to the Agent and the Tour Operator to send me e-mails/information messages to the e-mail address and/or cell phone number specified by me.
I hereby confirm that I am authorized to provide the personal data of the persons specified in the Application and I undertake to reimburse the Agent for any expenses associated with my lack of authority, including losses associated with the sanctions of the inspection authorities.
I agree (to) that the text of the consent to the processing of personal data given by me of my own free will, in my interests and in the interests of the persons specified in the Application, is stored in electronic form in a database and/or on paper and confirms the fact of consent to the processing and transfer of personal data in accordance with the above provisions and I take responsibility for the accuracy of personal data provided.
This consent is given for an indefinite period of time and may be withdrawn by me at any time, and in the part concerning a particular person, the subject of personal data specified in the Application, by the specified person, by sending a written notice to the Agent by post.
I hereby confirm that my rights as a subject of personal data have been explained to me by the Agent and I understand.
I hereby confirm that the consequences of withdrawal of this consent have been explained to me and understood by the Agent.