The American Museum of Natural History in New York
The American Museum of Natural History in New York is one of the most fascinating attractions in New York. The American Museum of Natural History has the largest collection of historical artifacts and a large-scale library with about 450,000 different books, documentary videos, and reports of expeditions conducted by scientists. This object is one of the 10 best museums in the world and is recommended to be visited not only by children, but also by scientists. And there is also an interesting fact associated with this facility. The Museum of Natural History in New York is the exact museum where the movie "Night at the Museum" was filmed, as well as some other popular pictures.
History of the creation of the Museum of Natural History in New York
The museum was first talked about in 1896.John Hoffman, the mayor of New York at the time, signed off on a project to create a natural history museum. The main initiative for the idea belongs to naturalist Albert Bickmore. The institution was originally located in Central Park. It was moved to its current location, Central Park West near 79th Street in Midtown Manhattan, eight years later, in 1877. Another 3 years later, in 1880, a library was added to the museum building.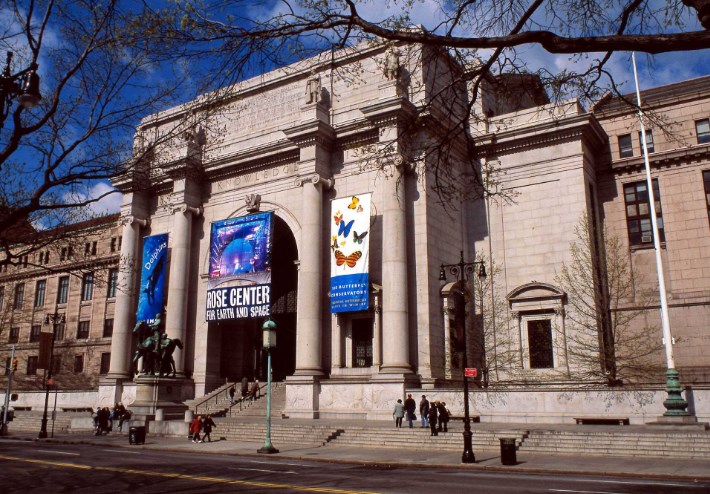 How to get to the Museum of History
To experience this attraction in the city, you can take the subway – lines A, B, or C – to the 81St/Museum of Natural History station. The museum is located right at the exit, and there are clear signs at the bottom of the subway for how to get there. Learn more about how to use the subway in New York City in this article. The exact address is Central Park West & 79th St, New York, NY 10024, USA. Below you will see the facility on a map:
Museum hours and ticket prices
The institution opens at 10:00 a.m. and continues to operate until 5:45 p.m. However, on the first Fridays of the month, visits are extended until 8:45 p.m.
As for the cost of tickets, it depends on age. There are discounts for children, students and seniors. And although it is a serious museum, it can and should be visited with children, for them there is also thoughtful. Ticket price:
| | |
| --- | --- |
| Adults (standard ticket). | 22$ |
| Children | 12,5$ |
| Students and senior citizens | 17$ |
Main features and characteristics of the museum
The museum is housed in a multi-story building where the entire collection of exhibits is divided among huge halls. Each of them colorfully and vividly tells the story of just one area of natural science. Contrary to popular belief, there is New York history or just U.S. history waiting for you inside, there are exhibits from all over the world, from different eras. To avoid confusion, you can save a diagram of the museum on your phone in advance: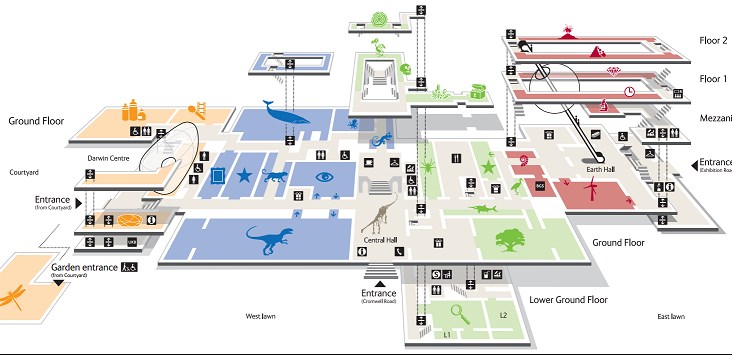 There are signs and diagrams inside. If you were able to allocate only a few hours to the museum, you will be able to see only part of the exhibits. It will take 1 day to go through the halls completely and study the materials qualitatively. In addition to the standard "halls," the American Museum of Natural History is able to surprise you with 3 things.
Planetarium
A unique feature of the museum is the planetarium, a six-story new building constructed entirely of glass with a "floating" roof in the form of a huge sphere. The author himself, James Stewart Polshek, calls it a "space cathedral. It is here that the visitors are treated to a multimedia installation reproducing the process of the formation of the Universe as a result of the Big Bang.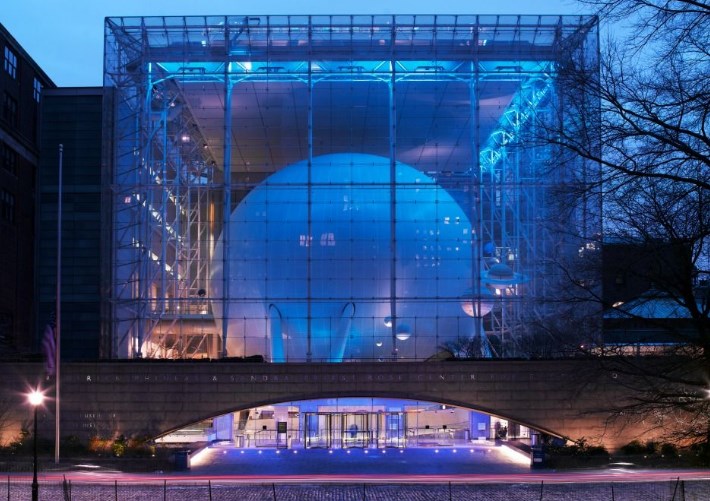 Dioramas
Located in each of the halls, the dioramas are an incredibly exciting collaboration between architects, scientists, photographers, engineers, and artists. Thanks to such constructions, every visitor can find himself mentally in the farthest corners of the planet, studying the peculiarities of its climate and representatives of flora and fauna.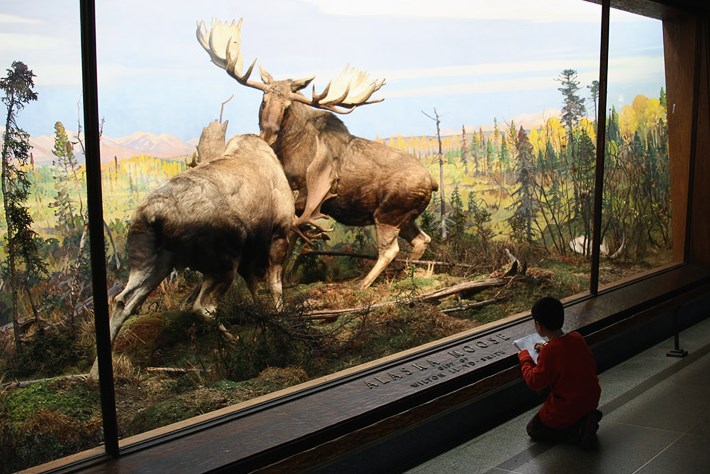 The most striking example are the dioramas located in the Ekeli Hall of African Mammals, where the true African flavor is conveyed in great detail.
IMAX Cinema
This is the newest, most ambitious and most expensive development on the museum grounds. This is where popular science films are screened for visitors on the big screen.
The halls of the American Museum of Natural History
The entire vast area of the building consists of six main halls that present visitors with a collection of exhibits from one area of natural history, namely:
The Hall of the Origin of Man;
The Hall of Precious Stones;
Hall "Meteorites;
Hall "Fossils";
Hall "Mineral Resources";
Hall of Oceans Life.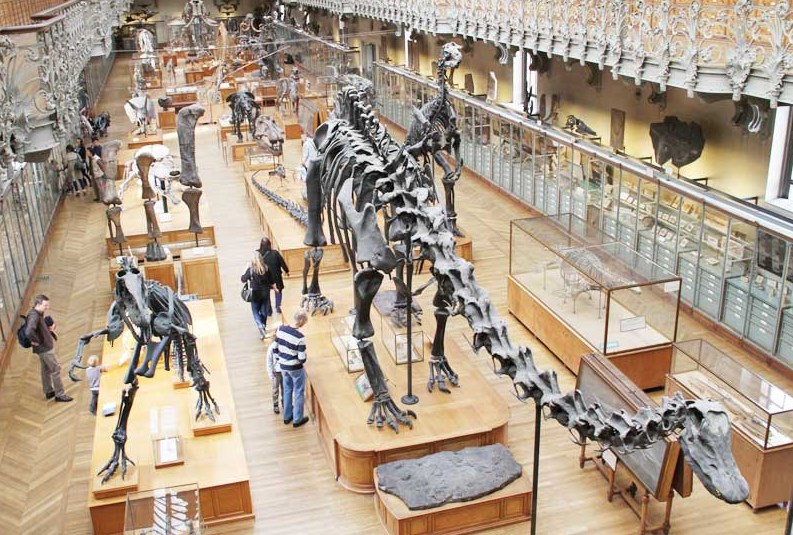 Each of them gives visitors something new to discover, allowing them to see an entirely new and unexpected side to the science of natural history. In addition to the impressive exhibits, fascinating historical facts await the visitors.
Hall "The Origin of Man".
This part of the museum, which is located on the first floor, is remarkable for its unique exhibit, which is a vivid demonstration of all the stages of the evolution of mankind on the planet. The highlights of the hall are undoubtedly the skeleton exhibit, which is 3.2 million years old and the remains of the "Turkana Boy", who lived on the planet 1.7 million years ago.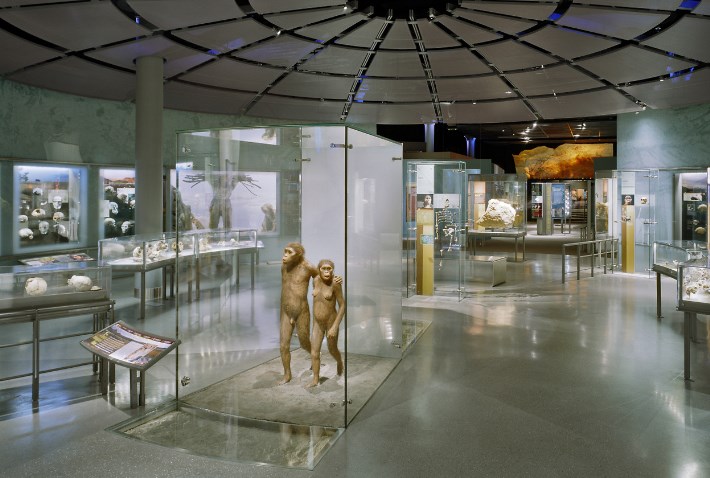 Detailed copies of carved figurines from the southwestern regions of France, dating back to the Ice Age, will not leave anyone indifferent. The figures are rightly considered the first creative works of human hands.
Precious Stones Hall
This part of the museum displays more than 100 thousand precious and rare stones, such as the world's largest topaz "princess". The "Patricia" emerald, weighing 126 grams, and the "Star of India" sapphire, weighing 113 grams, are also not to be missed.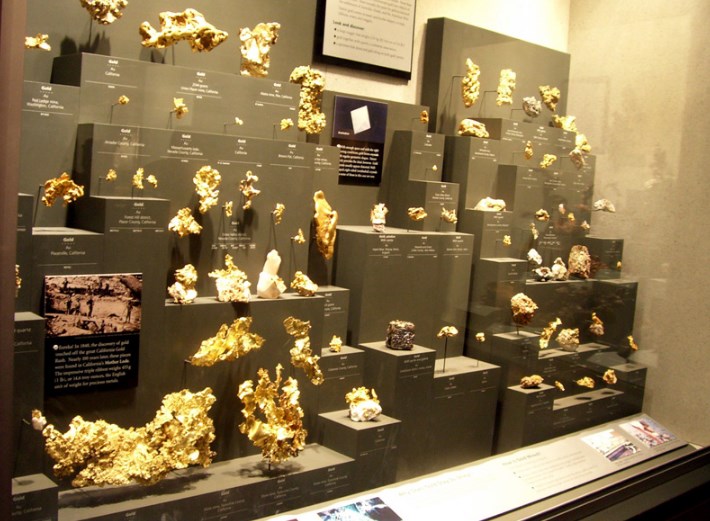 The latter was given to the museum by J. Morgan as a gift. The collection is constantly being added to and the number of specimens on display is increasing.
Meteorites Hall
In this room there is an incredible opportunity to view exhibits from space. It is impossible to ignore the collection of rare meteorites. The brightest example is the meteorite particles called "Cape York" from Greenland.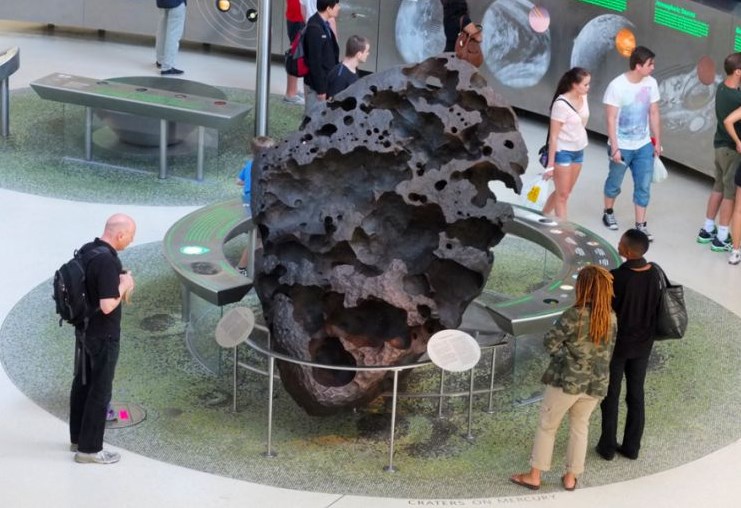 The exclusivity of this room are also solar nano-diamonds. The age of some exhibits is estimated at 5 billion years.
Hall "Fossils".
Excursion on the fourth floor will be remembered for its uniqueness, because mammoth and dinosaur skeletons, which are more than 11 thousand years old, as well as the unique skeleton of Apatosaurus are located here.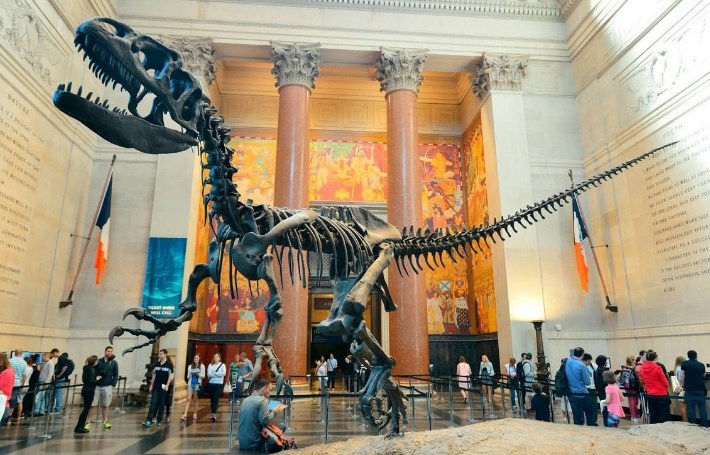 The collection for this hall was gathered by numerous American expeditions to the most remote and forgotten corners of the planet.
Hall "Mineral Resources"
The exhibits here are presented in closed glass containers with lighting, which gives the room a special atmosphere. The collection of the hall itself is dedicated to a man named Harry Frank Guggunheim.
Hall of Oceans Life.
As a result of extensive renovations and the use of the latest digital technology, visitors to this room have the opportunity to view documentaries about the beginnings of life in water on an enormous screen. The most incredible highlight here is a model of a blue whale, located under the dome on a scale of its real size.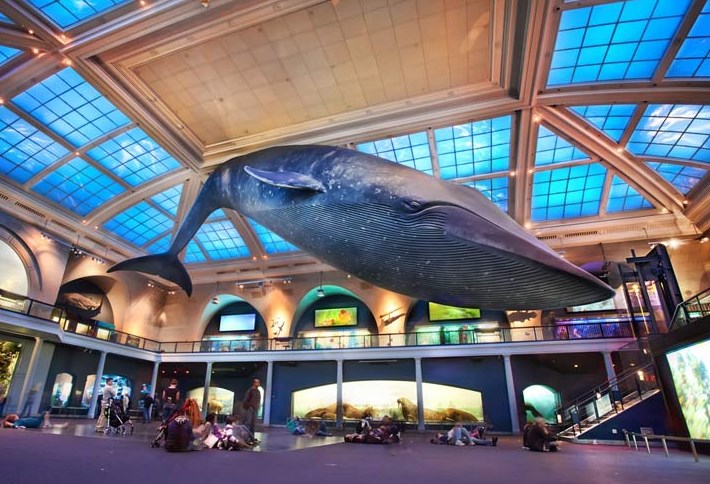 Is it worth a visit to the Museum of Natural History in New York?
In our opinion, it is definitely worth it. Some tourists even fly to New York from Moscow to see the exhibits. And if you have already made a trip to the United States, spent the money for a visa and bought travel insurance to America, why not take a chance and visit such an important place? Thanks to the careful and concerted work of scientists, artists, engineers, and photographers, this New York City landmark has been a well-deserved gem of a city for years, highlighted in red on the city map. And getting to know it in person is sure to be one of the most unforgettable experiences of your life. It is possible to partially get acquainted and through a video tour:
Andrei Novoselov.
Traveled most of America – New York, Washington D.C. and other U.S. cities. Built a business for getting American visas. Learned fluent English in order to work with American sources. You can read more on our author page.
You will also like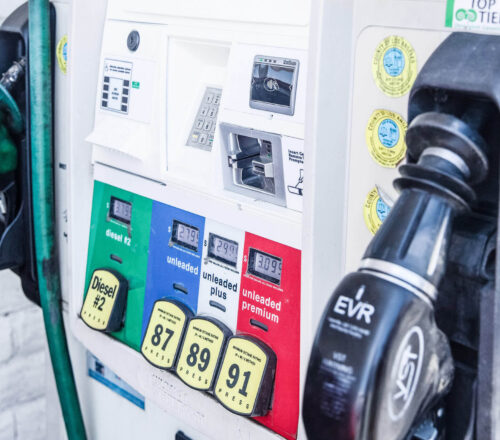 The price of gasoline in the U.S. in 2022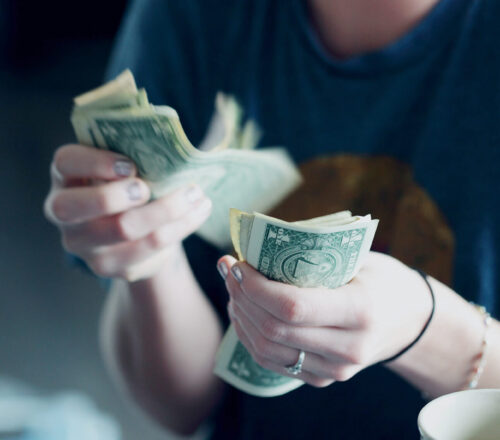 Tax Free in the U.S. and tax refunds for purchases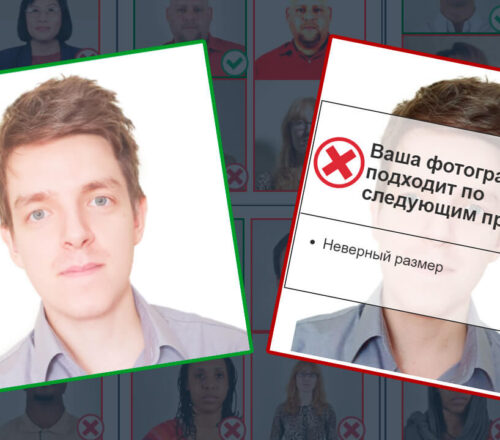 U.S. visa photo requirements
Number of comments: 2
What's one day for a museum? It's huge, if you walk around it qualitatively, you need 2 days. There are even tickets for multiple days at once. Although, yes, for tourists 1 day is enough. But still, the Museum of Natural History in New York is not only entertainment, it is also a scientific treasure. So much is collected.
Marina, you're right, the museum is very big, but still a day is enough. Especially since tourists are unlikely to have time for 2-3 days just to walk around the Museum of Natural History. There are other places of interest.
Natural History Museum (London, UK) – reviews
When you will be in London you must visit it! It's just an amazing museum! There are so many interesting exhibits, I can't even tell you with words! Get a lot of emotions, useful knowledge, expand your horizons, take great pictures – and everything is absolutely free! Sam.
It will be interesting for both children and adults.
Beautiful architecture and interiors, a rich exposition, a lot of interactive areas, free admission and photo shoots.
My family and I love visiting museums – I'm more into art (painting, sculpture) and my husband and son are drawn to history and archaeology, so being in London we couldn't miss out on the Natural History Museum (Natural.
A must-see museum.
Good day dear readers. Today I will tell you about a museum in London. Admission is free for visitors. The only thing is that if you come much later than the opening, you'll have to stand in a queue because there are so many people who want to enter. When I got there.
A strong impression of both the architecture of the building and the exhibits!
Darwin's theory has been questioned countless times, and there is now a great deal of evidence to prove that it was far from that. I wanted to visit the museum for a completely different reason. I was more attracted to the architectural side.
A museum that is impossible to forget
In looking through my travel reviews, I found a couple of other places I wanted to tell you about. And the first would be the Natural History Museum in London. Our trip was very short, so we didn't originally plan on visiting museums.
Free, huge, modern, shocking – all about the Natural History Museum in London.
I'm not a big fan of art galleries or a subtle art lover, where you have to stand rankly at an exhibit for two hours and try to catch the thoughts of an artist while painting a canvas that lived 200 years ago. But me.
Absolute delight!
Hello all! The cultural program in London for me was unthinkable without a visit to the Museum of Natural History, or Museum of Natural History, which I have long wanted to visit. The museum began as a private collection of a London doctor back in the 17th century.
Amazing Museum.
I'm a perfectionist who doesn't like to go to museums, but this place is worth spending a few hours there. From the outside and inside, it's a historic, beautiful building. But inside, you'll find more than just history. This museum is interactive.
A museum with dinosaurs!) Which is fun for adults and children alike.
Museum of Natural History-big museum with collections of minerals, antiques and fossils, and most importantly with a big-big collection of dinosaurs (1st floor). PRICE WATER: free of charge, at the entrance may ask for the so-called donation, or simply donations. Pay them or.
London's number one free entertainment.
After visiting this place, I concluded "You can't be in London and not visit this Museum" so I will recommend it to everyone, everyone. When I was preparing for a trip to London, I ranked the places, as usual.
Children and adults alike are thrilled.
If you're in London, and especially if you're in London with kids, don't miss the opportunity to go to one of London's most wonderful museums. In English, it's called the Natural History Museum, and.
Changing the idea that museums are boring
The Natural History Museum, or literally, the Natural History Museum is, in my opinion, the most impressive, interesting and beautiful of London's museums (at least of those I have had the chance to visit). It is really impressive. I was delighted.
Well organized and very interesting.
My favorite museum in London is the Natural History Museum, London. It is on the west side of the city center, away from the Thames, but close to Hyde Park. One of the exits.
stunning place.
To be honest, my girlfriend and I did not plan to visit the Natural History Museum – they are in many Russian cities, and its location in London, we had no idea. But when we saw the amazing.
The best museum in Europe!
1. interesting 2. Interesting 3. Free admission 4. Perfect for a hike with kids 5. Free Wifi throughout the museum 6. Lots of stores.
Went to the Natural History Museum today. There were no lines at the entrance even though it was a Sunday. At the entrance we were greeted by a smiling Englishman who offered a variety of magazines.
An extraordinary museum!
If you want to see as much as possible interesting things you can recommend to visit one of the most interesting museums. In this museum I saw such a large number of exhibits that it is simply impossible not to view them in one day.