Public transport in Catania
Catania is not a small town, especially considering that it is located on the island of Sicily in an area of 134 by 113 km, but it has a very well developed public transport, which is represented by city buses, metro and electric trains. How to understand this diversity of transport and how much does it cost to get around you will learn from our article.
Fares in Catania
The fares for Catania's metro and buses for 2021 are as follows:
1-trip ticket valid for 90 minutes: €1
One trip suburban ticket: €4
One-day pass (Biglietto giornaliero): €2.5
120-minute pass (Biglietti Integrati a Tempo): €1.2. This ticket is valid on all means of transportation: metro, suburban trains and AMT buses.
1-month pass: €35
Travel tickets can be purchased at authorised points of sale with the Amt logo, from special vending machines and from the driver at the bus entrance at a higher price.
In order for the ticket to be valid, it must be validated at the entrance to the vehicle in a special validator.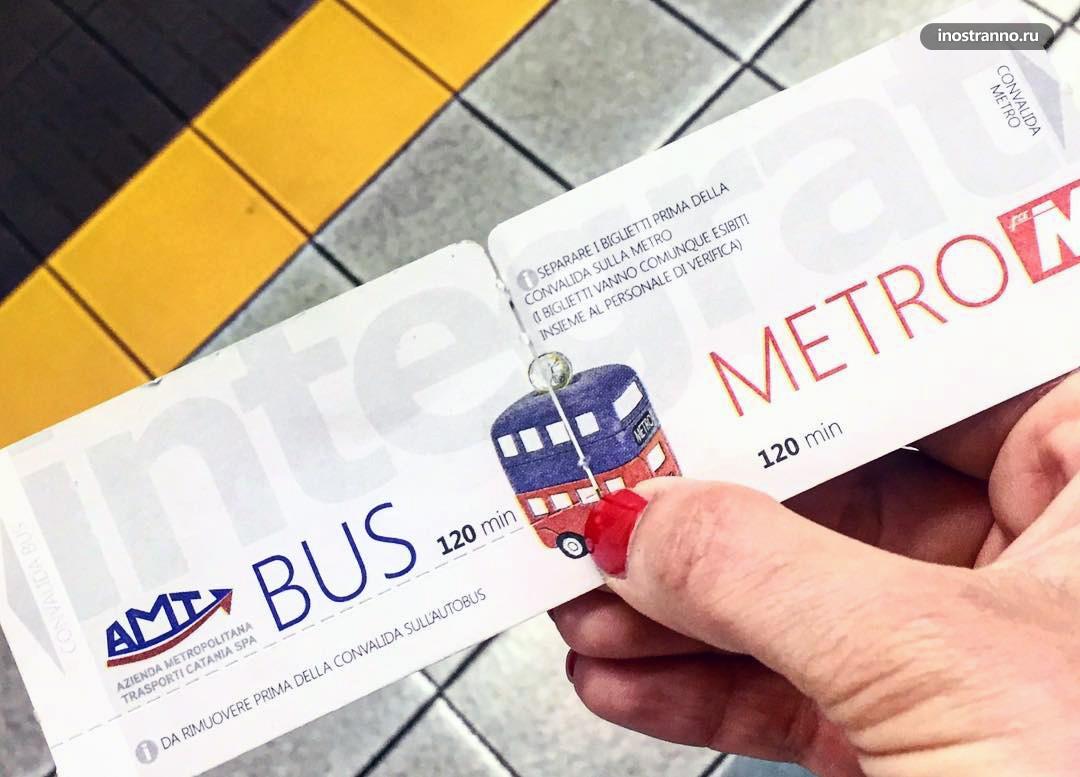 Official website of Catania public transport
The transportation company serving the city of Catania is called AMT (Azienda Municipale Trasporti). Like any decent company, it has an official website. It has all the necessary information for people who use public transportation: current routes and stops, fares, data on repairs and points of sale of tickets. Only the site has a few disadvantages: poor navigation and the Italian language. There is not even a translation into English.
Buses of Catania
As you have understood, AMT is a bus service and passenger transportation company. Buses in Catania come in a variety of makes and years, you will most often come across white and orange buses. Bus routes cover the entire city and suburbs and are the most common form of public transport. In total there are 54 bus routes and 1399 bus stops in Catania.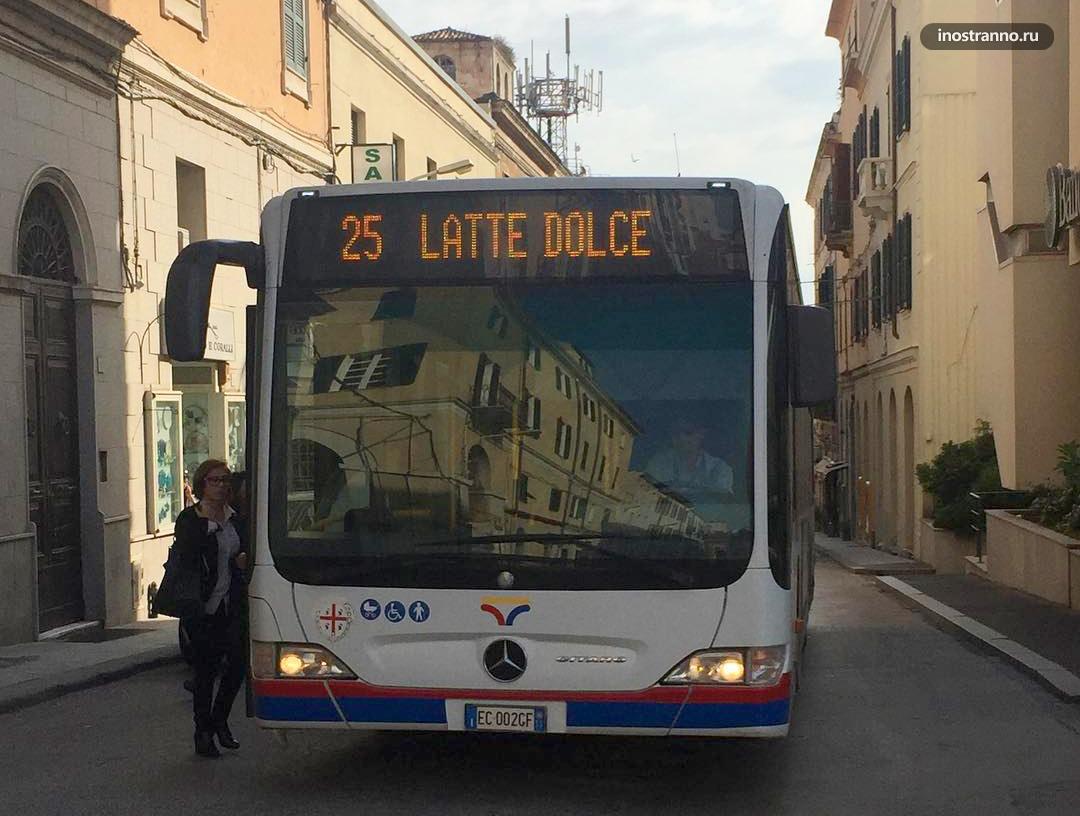 Catania Metro
Catania's metro is not very big and consists of only 1 line and 11 stations. It is by far the southernmost city in Italy to have a metro. The subway was opened in 1999. The FCE M.88 trains run on the subway route.
To travel you need a ticket, which at the entrance must be validated in a special yellow composter, then you need to enter through the turnstile.
Subway trains run at intervals of 10 minutes until 15:00 and 15 minutes until 21:24, when the subway ends. On Saturdays, subway hours are extended until midnight.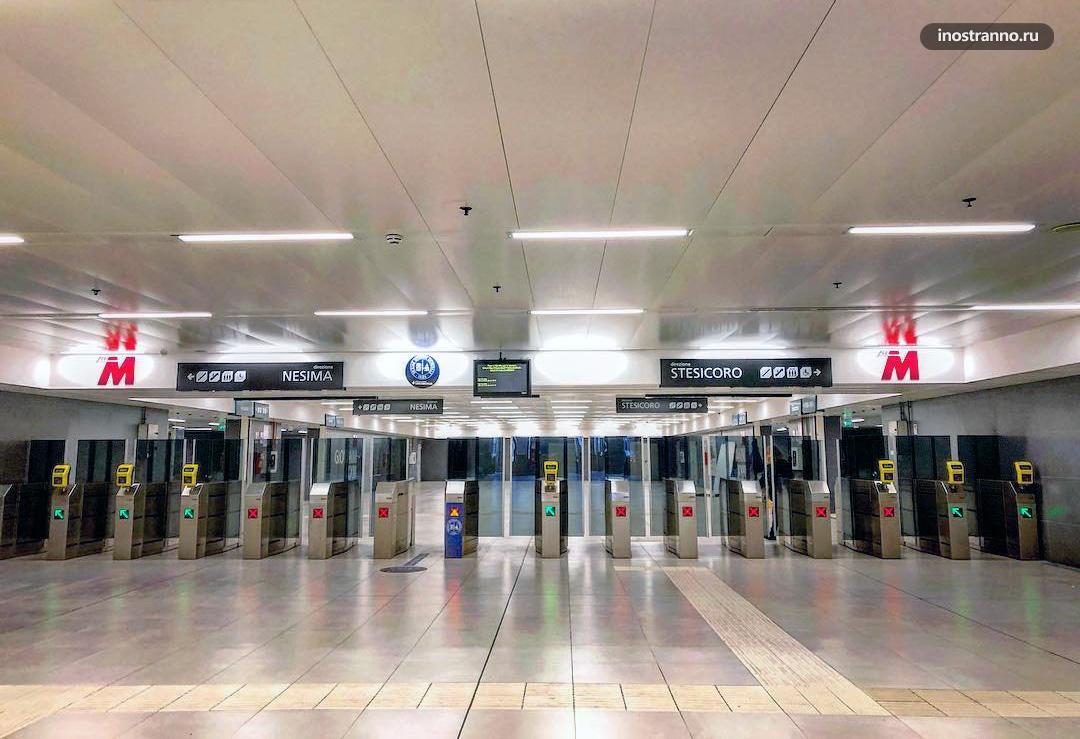 You might also need a Catania metro map if you decide to settle somewhere close to a station or if you need to get to Borgo or Nesima stations.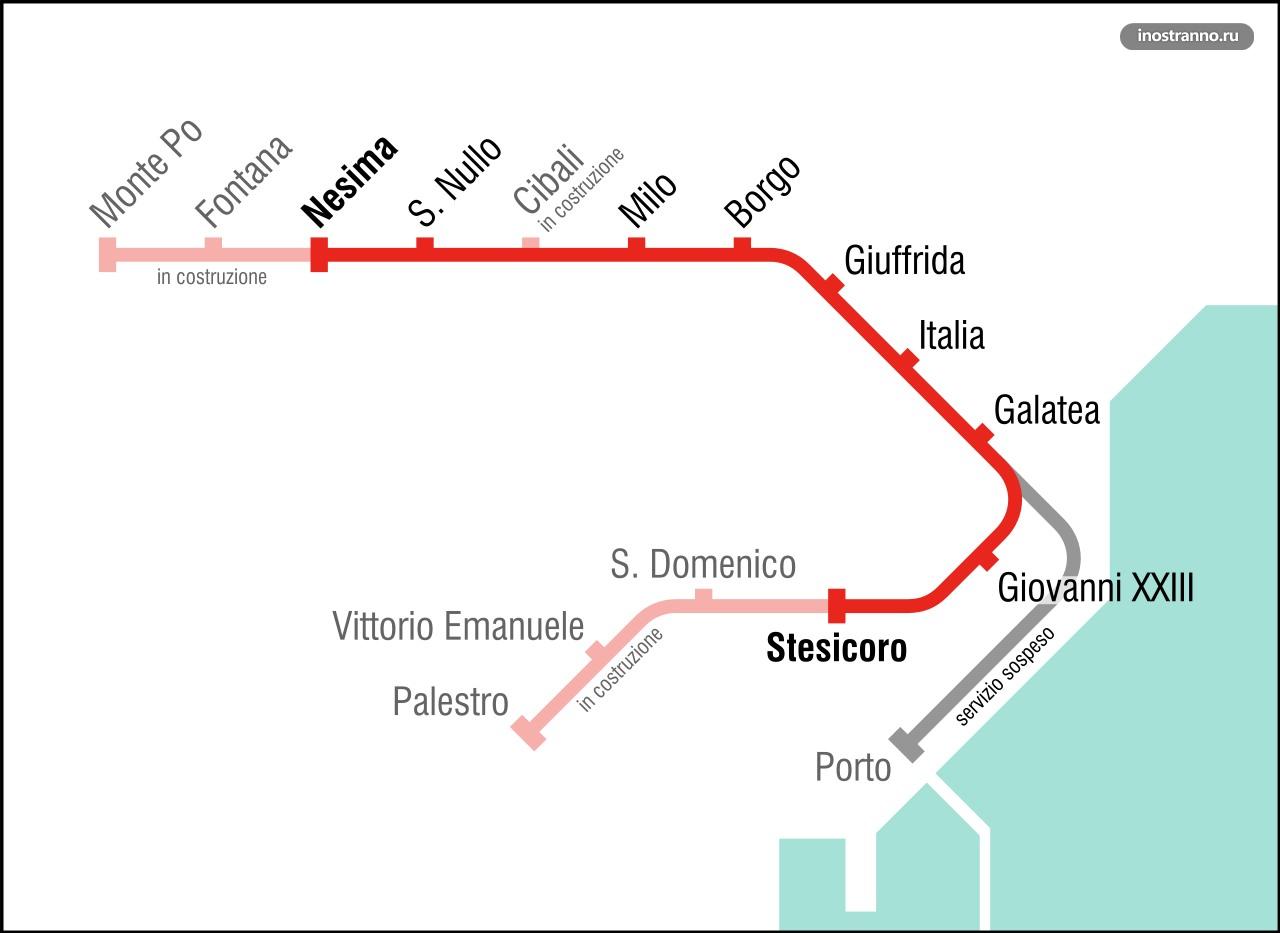 Catania Central Station
The central or main train station of Catania (Stazione Catania Centrale) is an important transport hub, as it is from here that trains to other Sicilian cities and suburban trains depart. Trains are a more comfortable way to get to cities: Palermo, Trapani, Syracuse, Messina, Naples, etc. Train tickets can be purchased in advance with discounts on the website of Italian Railways, the Russian version of the website Omio, at train station ticket offices or in special vending machines.
I'm putting up a map of the railroads in Sicily so that you can visualize the location of cities and resorts in relation to Catania.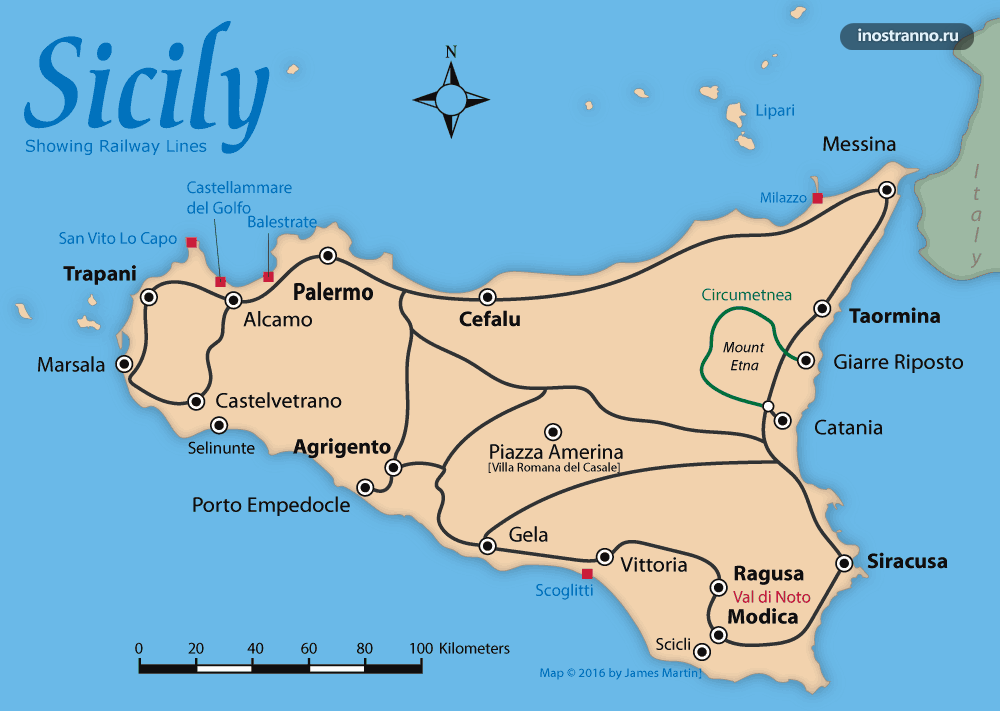 In addition, at the railway station in Piazza Papa Giovanni XXIII there are several bus stops where direct intercity buses go to Sicily and Italy: Rome, Naples, Florence and Milan. Transportation is provided both by regional bus companies, and famous in Europe company Flixbus.
Also at the railway station in Piazza Papa Giovanni XXIII are bus stops, from where direct intercity buses go to different parts of Sicily and Italy: Rome, Naples, Florence and Milan. Transportation is carried out by Flixbus, a well-known company in Europe.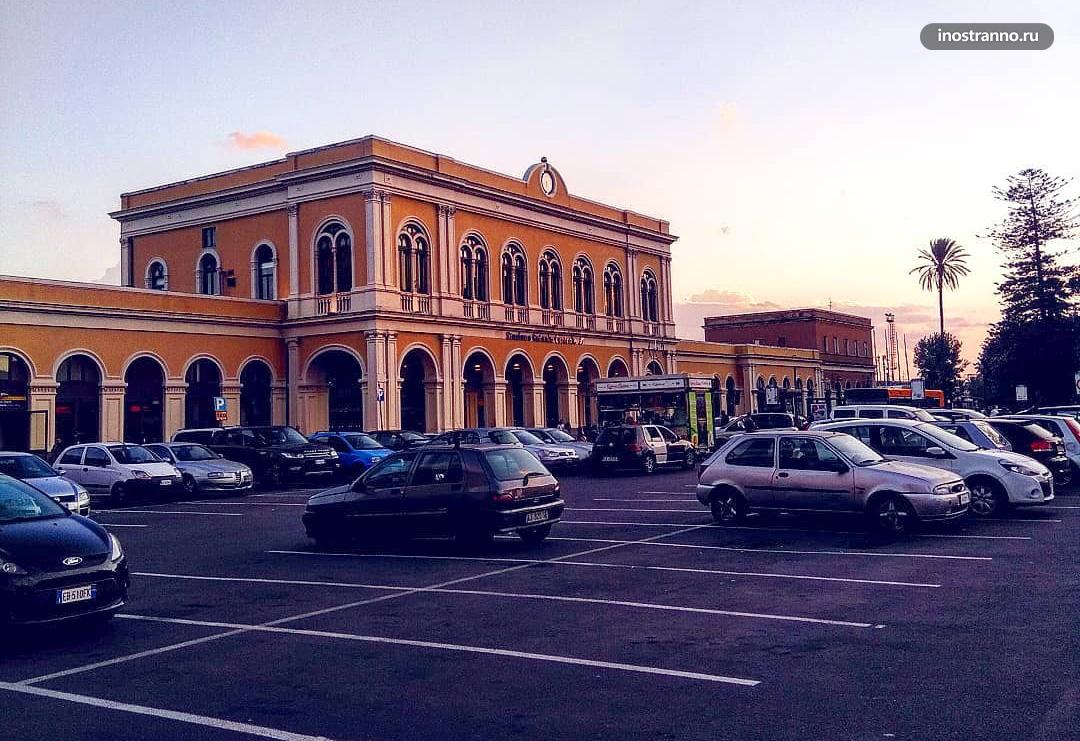 Circumetnea train
The Ferrovia Circumetnea (railway around the volcano Etna) is a 111 km long narrow gauge railroad with 30 stations in Sicily. It connects the seaside towns of Catania and Riposto through the towns of Paterno, Adrano, Bronte and Randazzo, located at the foot of the volcano Etna.
Catania Airport
Catania Fontanarossa Airport (Aeroporto di Catania-Fontanarossa) is not only the largest airport of Sicily but also one of the largest airports of Italy, located 7 km south of Catania city center. Read more about the airport and how to get to the city in our article "How to get from Catania Airport to the city center and resorts of Sicily".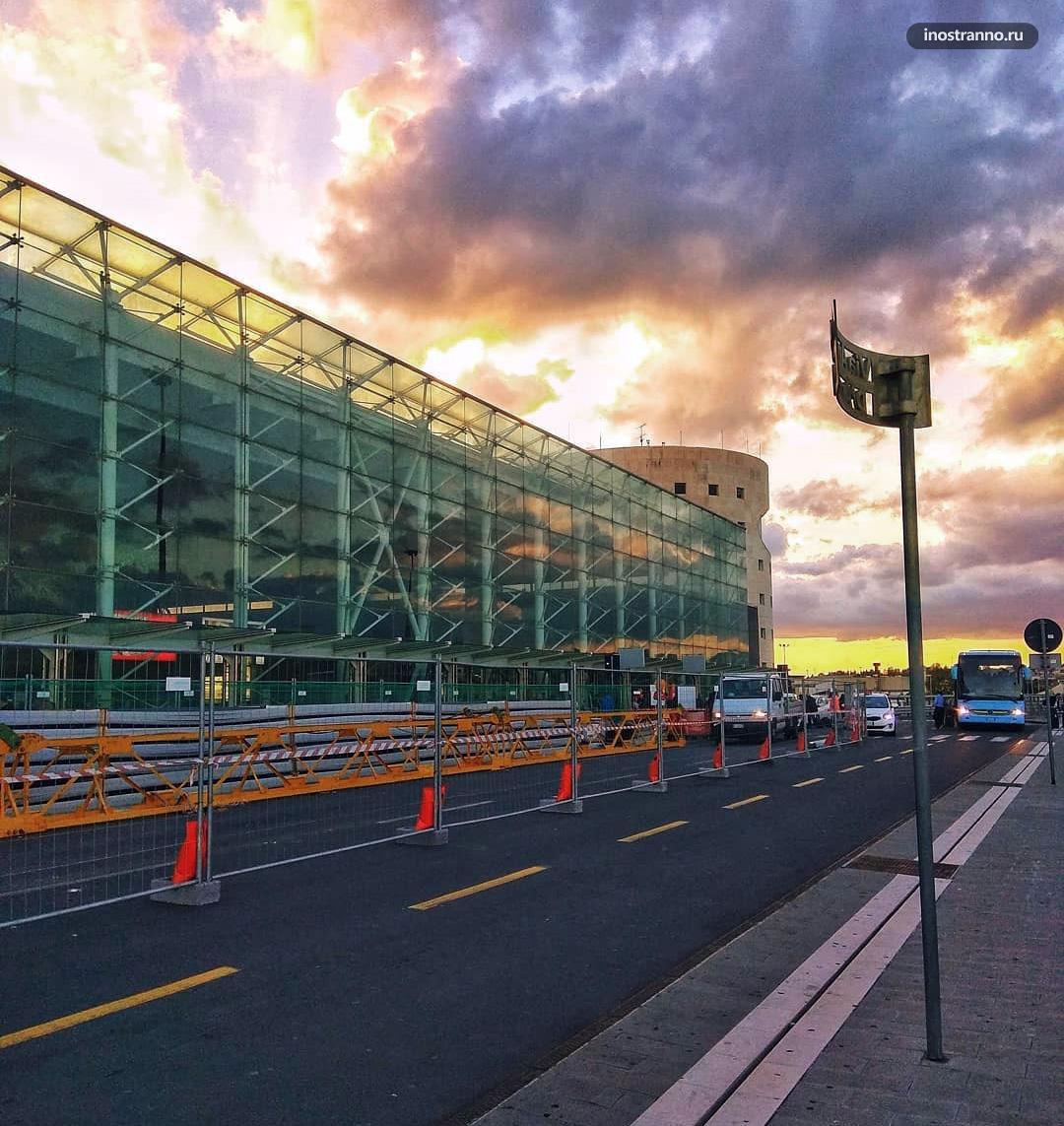 Cabs in Catania
Cabs in Catania, like in all of Italy, are quite expensive. Cab you recognize by the white color and tires on the roof. The current cab fares in Catania are as follows: €5,00 – boarding, €1,45 – cost per 1 km, €0,3/minute for idle time in traffic. In addition, there are extra charges that are added to the sum: €1 for each piece of luggage; €6 for the fare to and from the airport. So for the fare from the airport to the center of Catania you'll pay at least €20 if the driver doesn't take you in circles.
During the busy season and late hours, cabs are occasionally in short supply, and sometimes drivers refuse to turn on the meter and want to take people at a negotiated high fare. So if you need to be at a certain time guaranteed to be at the airport or at some resort, I advise you to book a cab transfer in advance in a reliable company. A fixed price and a guarantee of good service awaits you.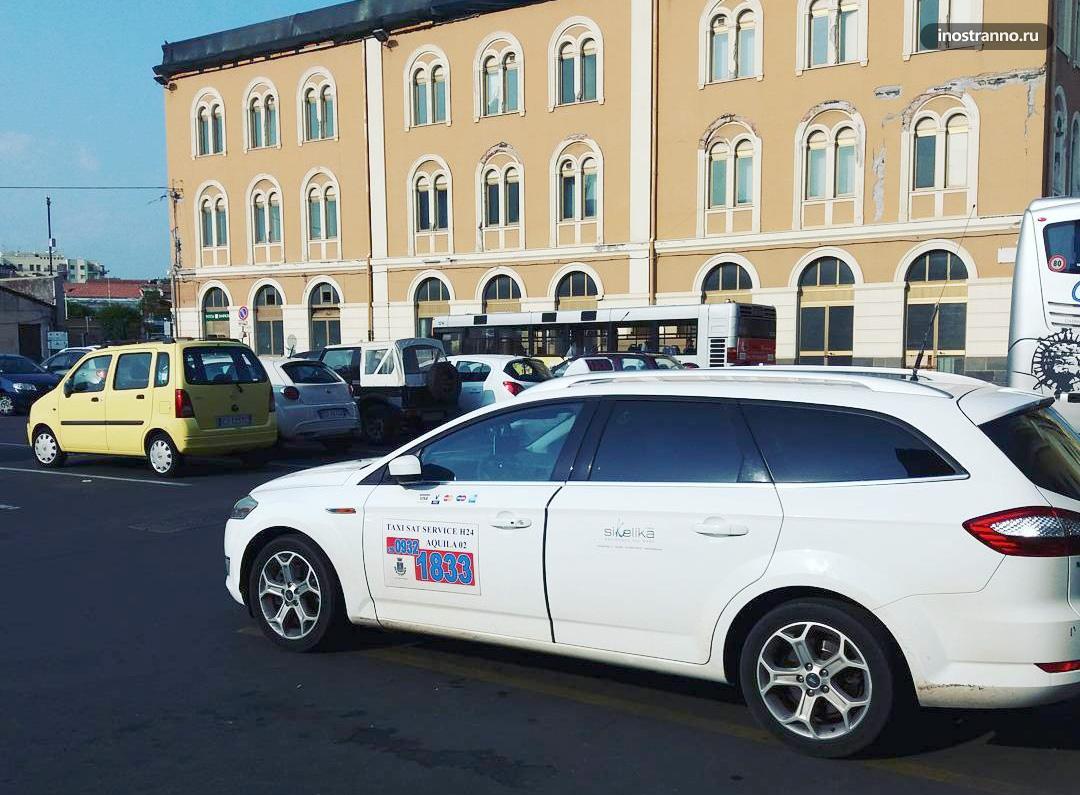 Rent a car in Catania
Even ordinary tourists for the sake of ease of movement try to rent a car during the trip to see the maximum during the vacation. If you want to choose a car of a certain class or cheaper, I advise you to find a car on the Rentalcars site where you can compare prices of all major companies that have offices in Sicily: Avis, Europcar, Hertz, Sixt.
Before you travel I advise to make a detailed route of the trip, book a hotel with parking and estimate costs.
Independent travelers have long loved this format of travel as a car and try to rent cars at the airport to save on transportation. Therefore, all popular car rental companies are represented at Catania Airport: Avis, Europcar, Hertz and Sixt. Compare rental prices from all car rental companies and book a car on the popular Rentalcars website.
It is better to book a car in Catania in advance, because during the season there is a shortage of cars, especially among inexpensive options.
Catania
Catania, like many other southern Italian cities, makes a rather depressing impression in some places. However, it is a very interesting and colorful city. If you are going on a trip to Sicily, you should not ignore Catania.
The main aspects of organizing your own trips to Catania. The city description presented here contains not only general information about Catania but also practical advice on how to prepare for your trip.
Catania, as well as many other southern Italian cities, makes a rather depressing impression: there is a lot of trash on the streets, even in the city center, and on the walls – graffiti. And in general, the naked eye can see that the standard of living here is significantly lower than in the north. However, Catania is a very interesting and colorful city. In other words, it is hardly worth going to Italy just to see Catania, but if you are going to travel in Sicily, you should not ignore Catania.
How to get to Catania
Catania is a large city with a fairly well-developed transport infrastructure and therefore it is not difficult to get here. First, Catania has an international airport where many airlines fly (see www.skyscanner.ru, www.aviasales.ru, etc. for relevant flights). Second, you can get to Catania by train, even though Sicily is known to be an island. If you're planning a big trip around Italy and don't want to limit yourself to Sicily, you could well choose, for example, Rome, Naples or even Milan, from where there are regular trains to Catania and other Sicilian cities (see www.trenitalia.com) as a starting point. Third, do not forget the sea routes. In particular, there is a direct ferry service between Catania and Naples (see www.tttlines.com).
Where to stay in Catania
To take a quick look at all the main attractions of Catania, by and large, one day is enough. So, if you are traveling in Sicily, you can stay for example in Syracuse (for more information on hotels and areas in Syracuse, read here) or in Taormina (more here), and then go to Catania for a day trip. But we can do it in another way. Firstly, for a more thoughtful acquaintance with the city one day is not enough. Second, Catania is an important transportation hub, and it is convenient to use it as a base for trips to the surrounding area (more about travel routes from Catania below). Thirdly, Catania has beaches (more about them here), which is also worth considering when choosing where to live
Thus, the idea to stay in Catania for a few days is not unreasonable, especially since there are interesting accommodation options. There are not many hotels in Catania but you can make up for this with a large number of guest houses and apartments. If you are planning to visit Catania in transit and traveling by public transport, you can pay attention to the nearest neighborhoods of the train station Catania Centrale (there is also a nearby bus station, where, among other things, buses to the airport depart from). In this area you will find the Hotel Villa Romeo, the Rigel Hotel and the B&B Platamone. The city center is about a 20 minute walk away. If you want to spend a few days in Catania, it makes sense to stay in the historic center. If so, consider, for example, Il Principe Hotel Catania, Hotel Royal and the Dimora De Mauro apartment complex. For more information about where to stay in Catania, read the article.
How to get around Catania
The historical center of Catania is quite long, but it is quite possible to get around on foot, especially if you like to walk a lot. Even from Catania Centrale train station you can reach the city center in 20 minutes without using public transportation. But the city buses might also come in handy. For example, if you want to take the Circumetnea railroad to Etna (see www.circumetnea.it). The corresponding station is some distance from the city center, near the intersection of Via Caronda and Viale Leonardo da Vinci. In principle, you can walk here as well (about half an hour walk from the center of Catania). But more convenient to get here by bus or metro. By the way, the railroad station Circumetnea is combined with Catania Borgo metro station (in Catania there is one metro line and only 6 stations: Borgo – Giuffrida – Italia – Galatea – Stazione F.S. – Porto).
Also pay attention to the Alibus buses linking the center of Catania with the airport Fontanarossa (see www.amt.ct.it). You can always book a private transfer (see e.g. kiwitaxi.ru).
What to see in Catania
Catania is often seen as a convenient starting point for a visit to Etna, the volcano that is arguably Sicily's main calling card. At the same time, the city itself is relegated to the back burner. However, Catania is interesting not only because of its proximity to Etna, but also because it has its own interesting attractions.
The Baroque architecture is one of its main features. Many buildings in Sicily, in general, and in Catania in particular, were built using black volcanic rocks. These buildings look very unusual, and make a fascinating impression. From this point of view the main square of the city, Piazza del Duomo, one of the most beautiful places in Catania, although of course the "black baroque" is not only found here.
Besides the baroque palaces and churches, Catania has other attractions: the Roman theater (Teatro romano) and amphitheater (Anfiteatro romano), the medieval castle-fortress Ursino (Castello Ursino), the Great Bellini theater (Teatro Massimo Bellini) and the park of the same name (Villa Bellini). Also, the fish market (Pescheria di Catania), which is very close to Piazza del Duomo, and which no guidebook on Catania is likely to be able to mention.
Where to go from Catania
As mentioned above, the number one attraction in the vicinity of Catania is the volcano Etna, the slopes of which can be reached by the above mentioned railroad "Circumetnea". It is also possible to go higher if you take the AST buses. Another way is to book a tour (see, as an option, here), which is much more convenient if you want to climb to the very top of the volcano and learn more about it.
At the same time, you can find many other equally interesting places near Catania. So, if you do not plan to stay in Syracuse and Taormina separately, it is convenient to visit these cities just based in Catania. Also from Catania you can go to Caltagirone, Enna and Acireale.
Read more about independent travel routes from Catania in the article "Where to go from Catania".
It is worth mentioning the beach resorts in the vicinity of Catania. They are very diverse and allow to satisfy a variety of needs. This topic is covered in detail here.