20 places for holidays with children abroad
Are you going abroad with your child? We'll tell you where to go on vacation with kids in 2022. Find out where to find the best beach, activity and sightseeing vacations!
Coronavirus and Quarantine . This review is not about where to fly abroad now, but simply about the best places to vacation with kids. See the current list of open countries. The choice is not much, but at least something! See also where to go in Russia with children.
Look for family tours on Travelata and Level.Travel services – they will find the best deals among different tour operators. Want to save money? Explore our 7 rules for buying tours online and take advantage of discount promo codes!
– search for cheap tickets on all airlines. – Find hotels with discounts.
Contents:
Vacations at sea: Bulgaria l Turkey l Croatia l Greece l Cyprus l Spain l Tunisia l Thailand l UAE l Goa l Vietnam
What to pay attention to
When choosing a place to vacation with children abroad, take into account:
Choose resorts that don't require a long flight. Buy tickets for direct flights.
Resort with developed infrastructure suitable for older children, and kids, on the contrary, a quiet and secluded.
Find out in advance if an epidemic is raging in the country / at the resort.
Book a family hotel with entertainment and menus for children. It is better – on the first line.
If the child is not yet used to adult food, find out where you can buy baby food.
For pre-school children, choose short exciting trips and excursions, and for school children, plan a rich program.
See also:
Seasons: when and where to go on vacation with kids
Summer. The Black Sea, the Adriatic Sea and the Mediterranean: Bulgaria, Turkey, Croatia, Greece, Cyprus, Spain, Italy, France, Tunisia, Montenegro, Albania, Georgia. It can be a little hot for the little ones. Bad idea to go on vacation with children in Egypt and the Emirates in summer – very hot.
Autumn. Velvet season – September and in some countries October – is ideal for a holiday abroad in autumn with small children. All the above countries are good for beach and sightseeing holidays.
Winter. Beach holidays – Thailand, Maldives, UAE, India (Goa), Vietnam, Sri Lanka, Cuba, Dominican Republic, Mexico, Jamaica. Ski holidays – Austria, Bulgaria, Switzerland. Excursions – Spain (Canary), Italy, Finland.
Spring. Excursion holidays in Europe, Georgia, Turkey, Israel (May). In early spring, still good conditions for recreation at the sea in winter resorts in Asia, but at the end of it becomes hot and humid. On the island of Bali high season begins in May. The Mediterranean and Black Sea resorts are warm as early as May, but the water is not yet warm.
Bali Viewpoint (Photo: Thomas Depenbusch (Depi) / flickr.com)
Bulgaria
When to go? High season in summer – the average temperature during the day is +25. +28 ° C, the water +22. +25°С. It's better to vacation with children at the end of June and the beginning of September. In July, the sun is too harsh, and in August, swimming can be hindered by algae and jellyfish. Reviews of Bulgaria →
Where is the best place to vacation with a child abroad in summer 2022? Go to Bulgaria – it is known for its affordable prices, pleasant climate and sandy beaches. Popular resorts are Golden Sands, Sunny Beach, Albena and Ravda. There is a good entertainment infrastructure for children: amusement parks, water parks, a Ferris wheel, etc. Learn more about holidays in Bulgaria →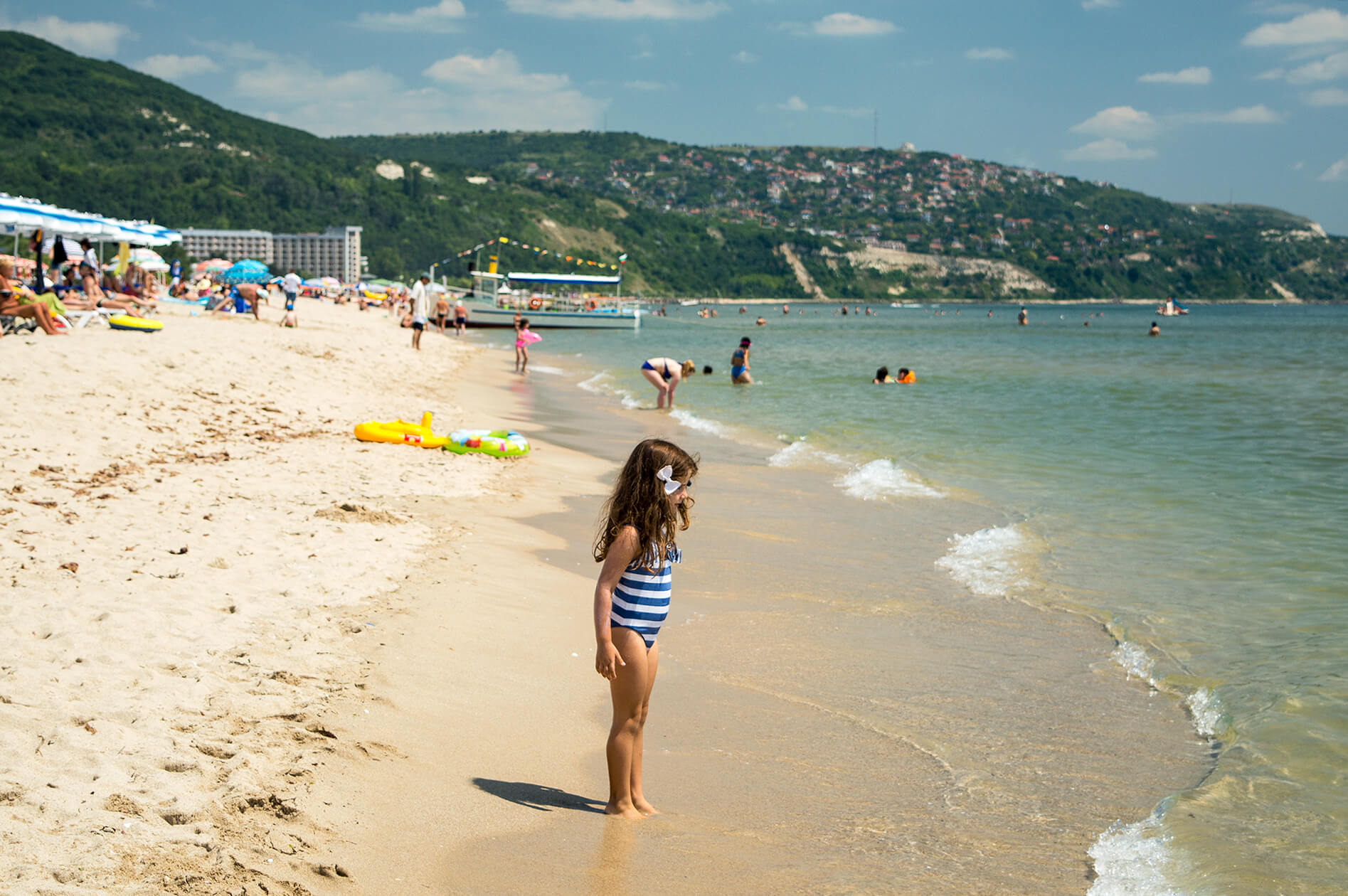 Little girl on the beach in Albena, Bulgaria. (Photo: Balcon del Mundo / flickr.com / CC BY-SA 2.0 license)
Turkey
When to go? Ideal weather for children in June and September: water +23. +25 ° C, air temperature +30. +33°С. In July and August it gets too hot, but that almost does not stop anyone.
Turkish resorts are a cure-all for tourists with children. Holidays abroad can be inexpensive and comfortable! A lot of hotels, which have all the conditions for children. Excellent animation, interesting excursions, Russian-speaking staff, safety, all-inclusive, good infrastructure and a short flight! Learn more about holidays in Turkey →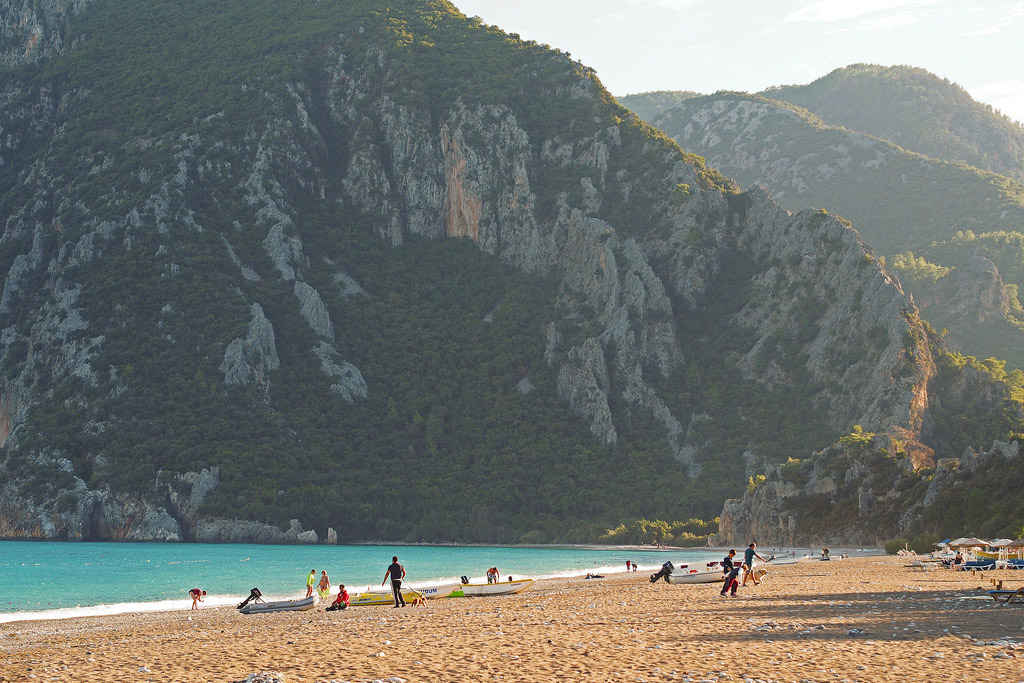 Beach Cirali in Kemer (© s_wh / flickr.com / CC BY-SA 2.0 license)
Croatia
When to go? The high season is from late May to early October. The Adriatic Sea warms to +25°C by the end of June, with air temperatures of +26. +30°С. The best time for a holiday with children is in June, September and early October. Travelers' reviews of Croatia →
A beautiful country with a green hilly landscape, mild climate and affordable prices – a great alternative to the Russian south. Most often couples stay in the comfortable hotels of Poreč, Istria, Dalmatia, or rent apartments or houses. Beaches are mostly rocky or pebbly, sandy – on islands. Of attractions – excursions to architectural monuments and natural attractions, water park in Istria, water rides and amusement parks.
View of the resort of Pag, Croatia. (Photo: papposilene / flickr.com / License CC BY-NC-ND 2.0)
Greece
When to go? Beach holidays are from late April to October. The daytime temperature in June is +27 ° C, the sea +23 ° C, in July and August it gets hotter: above +30 ° C during the day, the sea +26 ° C. The most comfortable time for children is at the end of May, June and September. If you vacation in July and August, go to the north of Greece.
Where to vacation in the summer with a child abroad? Best resorts of Crete, Rhodes, Halkidiki Peninsula and the island of Kos. Family-type hotels have all the children's furniture, strollers and utensils for babies, children's menus. There are interesting excursions, museums and water parks. Learn more about holidays in Greece →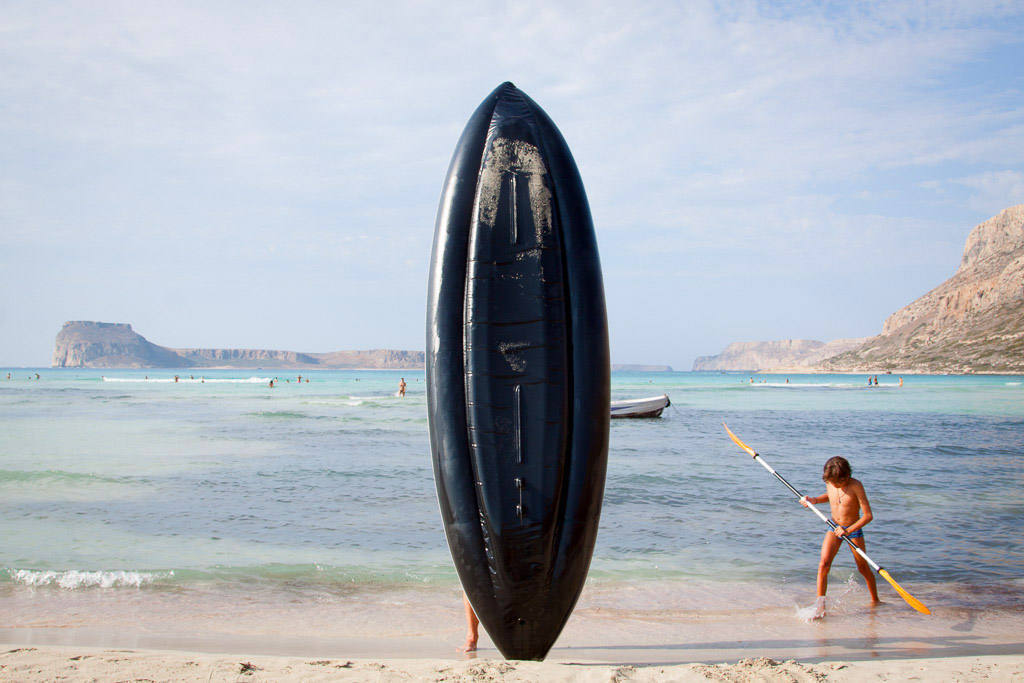 Balos Beach, Crete (Photo: Riccardo Romano / flickr.com)
When to go? In July and August in Cyprus it's +34 ° C and higher, so with small children is better to vacation in June or in September, when the air temperature is +30 ° C and the sea +24 ° C.
Vacationers with children usually choose clean sandy beaches of Ayia Napa. As such, there is no animation, children can be entertained by trips to water parks and amusement parks, visit an ostrich farm and a park of donkeys. If you have older children, choose Paphos – there are many historical sites. Read more about holidays in Cyprus with children, as well as the best family hotels and the national cuisine of the island. Learn more about holidays in Cyprus →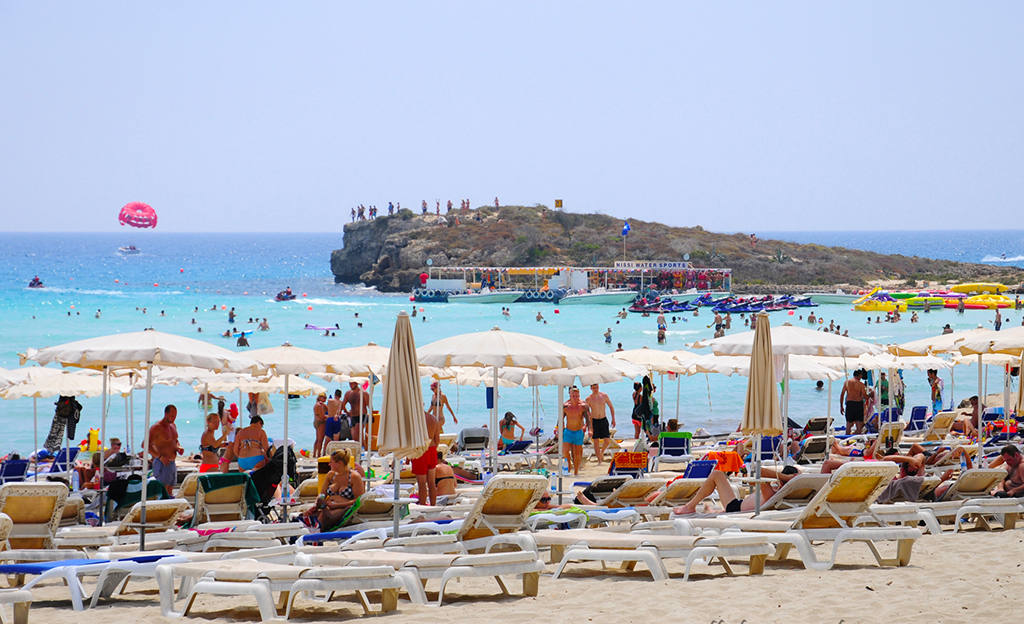 Nissi Beach in Ayia Napa (Photo: anexxx/ flickr.com)
Spain
When to go? It's better to travel with children in the period from the second half of June to the end of September. In August, with the kids is not recommended to go – it's too hot. In June during the day +26. +30 ° C, the sea is still cool +20. +22°С. In July and August it's higher +30°С, the sea +24. +25°С.
In summer, for a vacation with a child abroad are suitable quiet resorts: Costa Blanca, Costa Brava, Costa Dorada, Tenerife and Mallorca. There is a Spanish version of Disneyland in Costa Dorada – an amusement park "PortAventura", dolphinarium and water park in La Pineda, besides from there it is convenient to go on excursions to Barcelona. In Blanes, there is a botanical garden, an aquapark and a zoo. Learn more about holidays in Spain →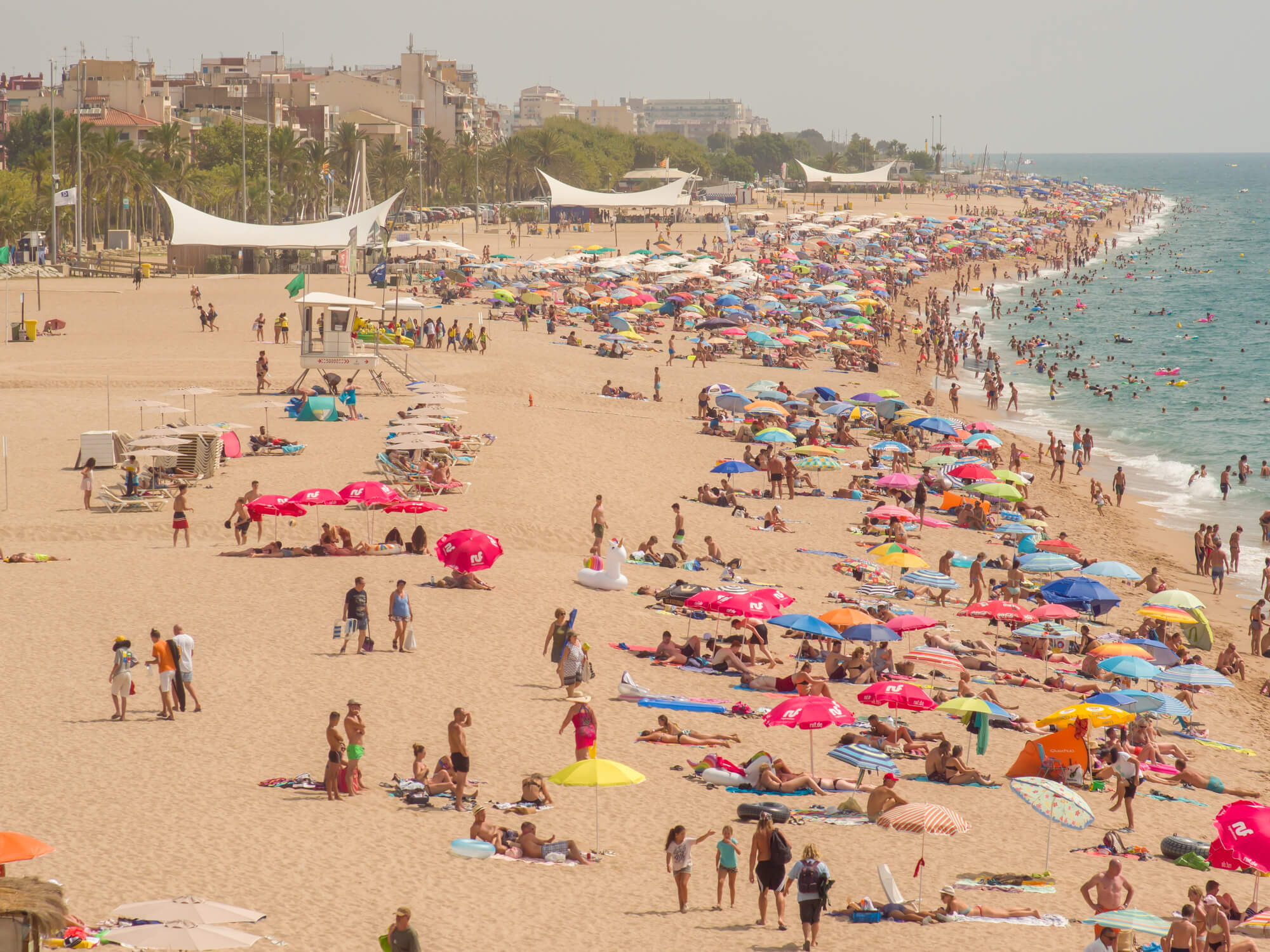 The beach in Calella, Spain. Photo: milk-records.bk.ru / Depositphotos.com.
Tunisia
When to go? The season lasts from the second half of June to October. July is the most popular month. The daytime temperature is +30 ° C, the sea +23 ° C. With children is better to come in September, when it is not hot and the sea is still warm.
The sandy beaches of Sousse and Hammamet are ideal for children. Also tourists are advised to choose Mahdia and Monastir. For recreation with children is better to choose family-type hotels, which provide children's furniture, equipped with playgrounds, attractions, water slides, as well as animators. Learn more about holidays in Tunisia →
Beach in Aryan, Tunisia (Photo: Mashhour Halawani / flickr.com)
Thailand
When to go? January and February are the best months for holidays with children because there is no extreme humidity and heat. In winter, Thailand has a high season with an average temperature of +28°C. +32 ° C in different resorts, the sea is about +27 ° C.
If you do not know where to vacation with children abroad in winter 2022, choose Thailand and you will not make a mistake. The many kilometers of sandy beaches, juicy fruits and warm sea. It's all interesting: palaces, parks with exotic animals, riding elephants. The disadvantage – a long flight and specific food (however, to find European cuisine is very easy). Read our comparison of where it's better – in Pattaya or Phuket. Learn more about holidays in Thailand →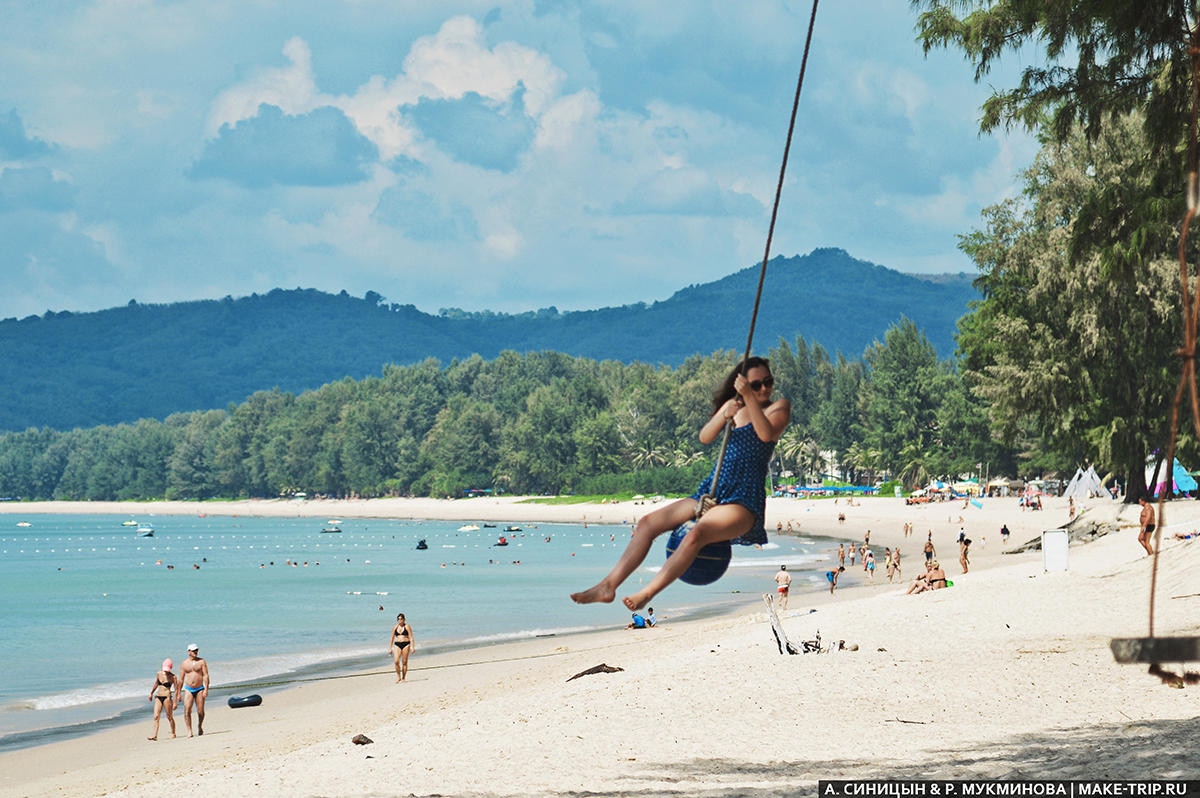 Bang Tao Beach in Phuket.
When to go? It is ideal to vacation with a child in October and November. The weather is also good in January, February and March: +23. +25 ° C, the sea +21. +24°С. But during the period from May to September is a terrible heat.
It's comfortable to have a rest with kids in Abu Dhabi or Dubai. There are lots of entertainments for kids in Dubai: a zoo, mind-blowing water parks, Wonderland amusement park. The downside is the high cost of a vacation. Learn more about vacations in the UAE →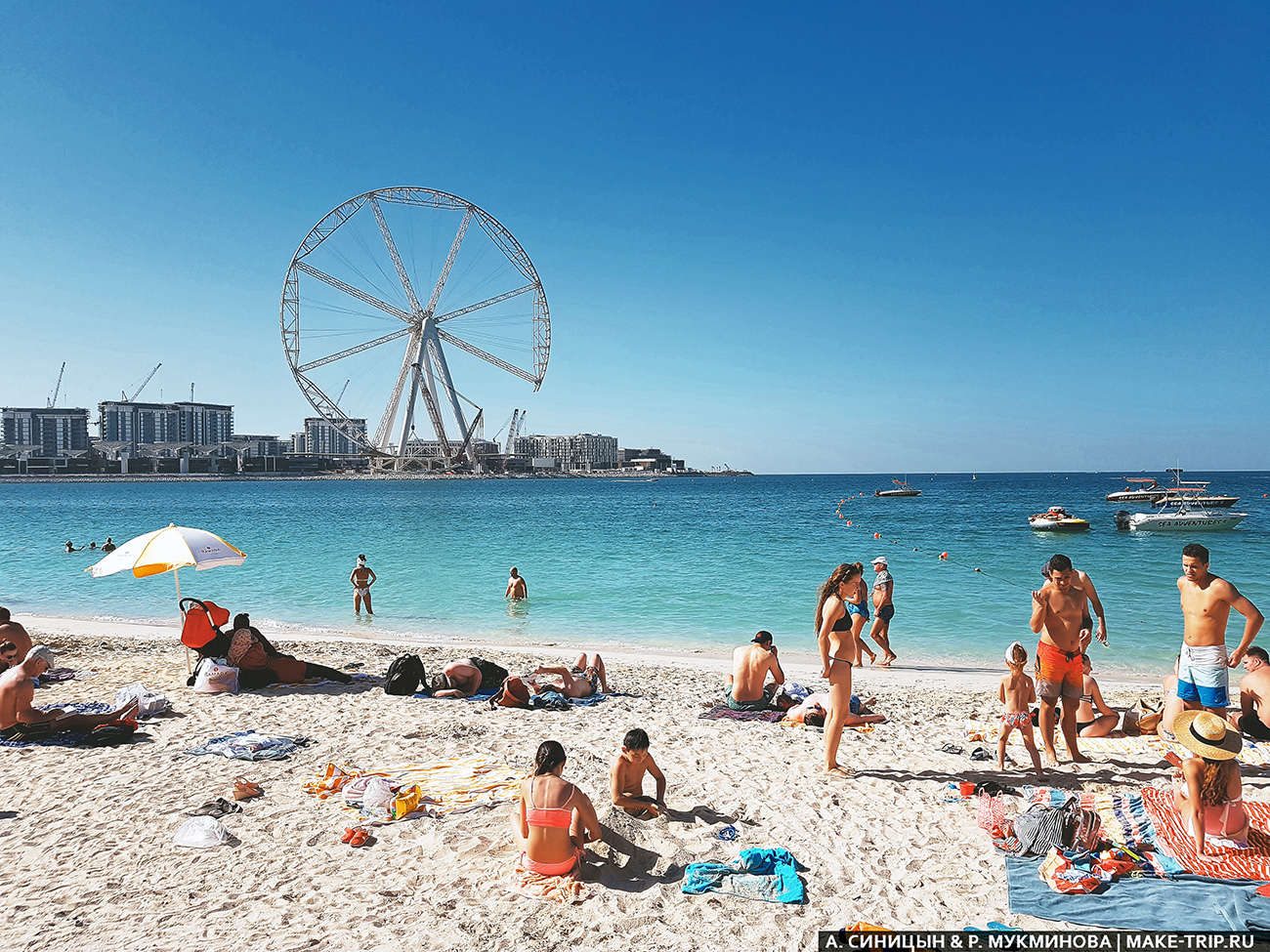 Dubai Marina Beach, UAE.
India (Goa).
E-visa or visa on arrival for holidaymakers on tour.
When to go? From November to March. In winter, daytime +28. +30 ° C, the water is +25 ° C, no wind. Among the minuses – overpriced tours and hotels, as well as a lot of tourists.
Many people prefer to vacation with children abroad in winter and choose Goa. Most often, vacationers stay in 5 * family-type hotels or rent a villa in South Goa – it's quieter and calmer there. Read reviews of Goa and travel tips. Read more about holidays in Goa →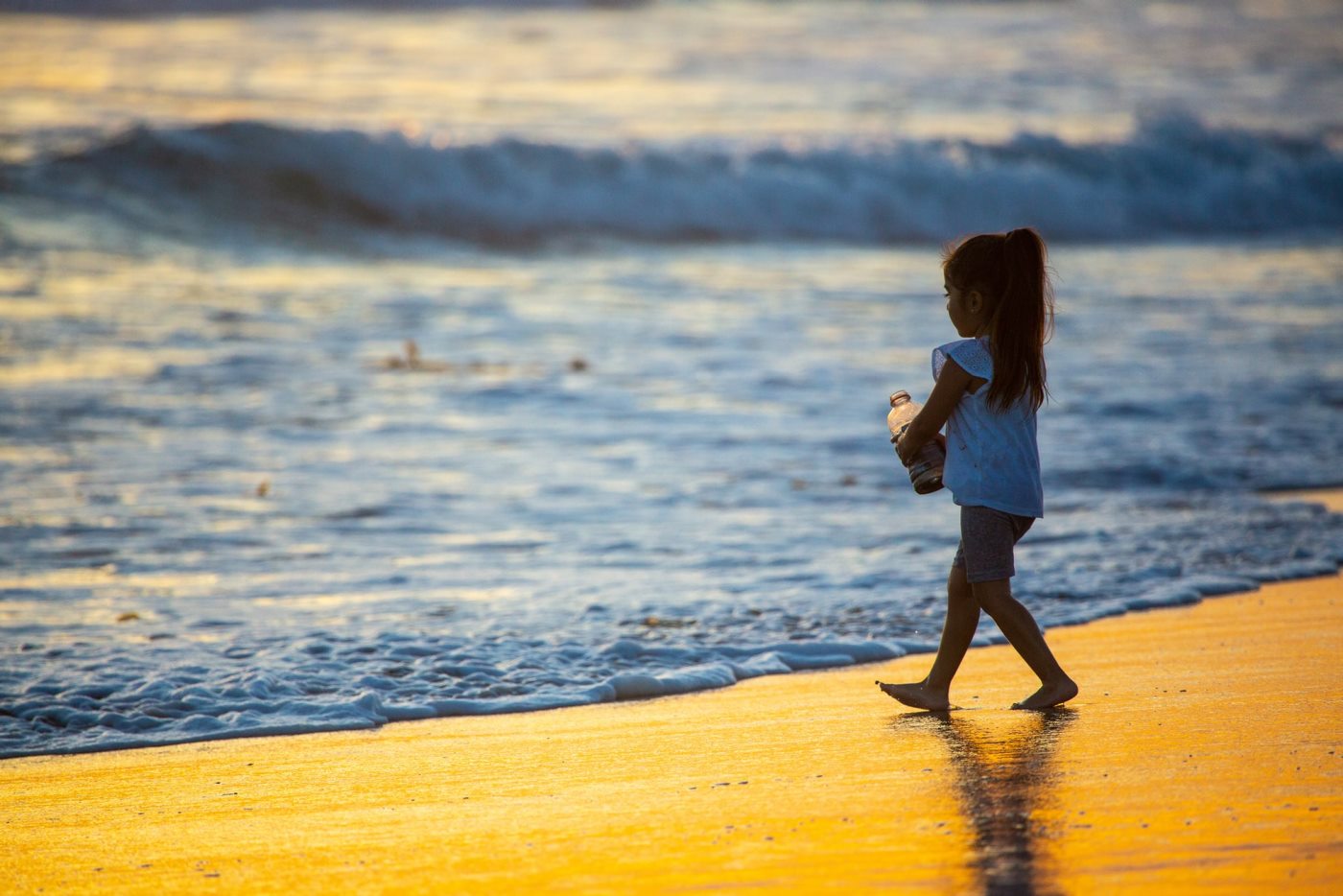 Many people prefer to vacation with children abroad in winter and choose Goa. Photo: Bob Oh / unsplash.com.
Vietnam
You don't need a visa for up to 15 days.
When to go? The best weather for a beach holiday in the south of Vietnam is from January to March. The air temperature is about +30 ° C, the sea +27 ° C.
The Republic is great for a vacation with children abroad in 2022. Families prefer to vacation on the sandy beaches of Mui Ne and Phu Quoc Island. The main attractions for children are concentrated in Nha Trang: Wynperl Land Island, cinemas, entertainment centers and much more. Phu Quoc also has a Wynperl and a safari. Learn more about vacations in Vietnam →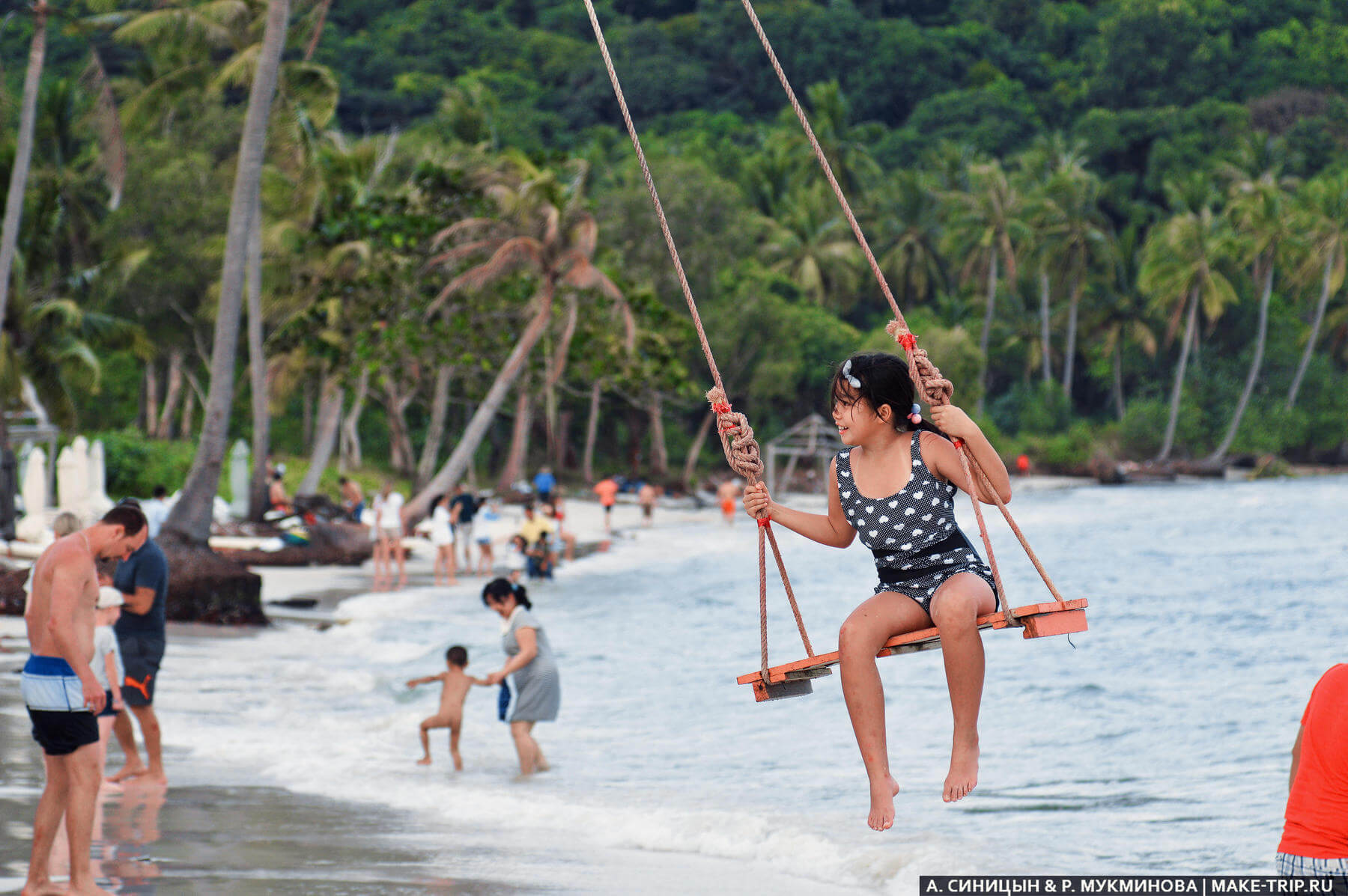 Kids vacation at Bai Sao Beach on Phu Quoc Island, Vietnam.
Excursion vacation with kids
Where can I vacation with my children abroad in the spring and fall of 2022? At this time the weather in most European countries is mild and warm. With children can go to France, Poland, the Czech Republic, Switzerland, Spain, Italy on cultural and excursion vacation.
Tenerife. The Canary Islands enjoy spring-like warm temperatures (+18. +20°C) and gentle sunshine in winter. There are a lot of excursions: Volcano Teide, Masca Gorge, national parks and zoos, etc. In spring, the islands attract tourists with blooming exotic flora and mild warmth. Learn more about holidays in the Canaries →
Italy. It may rain in winter, but the weather is more like a warm Russian autumn – about +15°C. Rome, Milan, Florence – any city will be comfortable with children, and such a number of monuments as in Italy, it is difficult to find anywhere else. Learn more about holidays in Italy →
Finland. In winter, a visit to the real Santa Claus in Lapland (Rovaniemi) is the best New Year present for children. Reindeer sledding and snowmobile rides, cross-country skiing, a zoo with huskies and other entertainment. Weather conditions are harsh, so you need to dress warmly.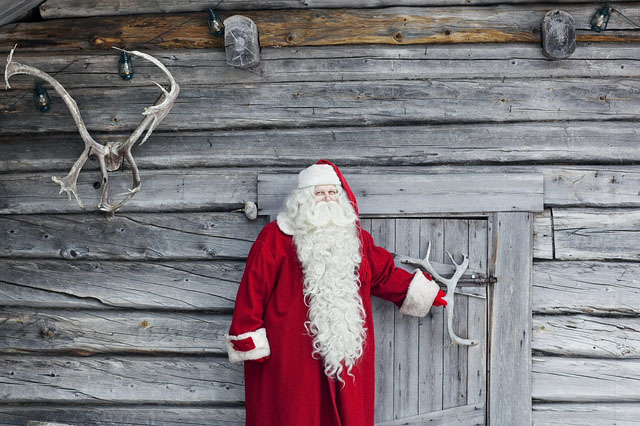 Joelupukki (Photo: Visit Finland / flickr.com)
Germany. Where to go on holiday with children in the summer of 2022? Go to Bavaria – Munich. There are lots of interesting places for children: parks, gardens, the Coca Loca entertainment center, a large zoo, an aquarium, the Bavarian film studio, a toy museum and the BMW museum. The area around Munich has superb lakes, castles and the world famous Legoland center. Find out more about holidays in Germany →.
Czech Republic. Prague in summer is warm, sunny and plenty of activities for children. In addition to the architectural sights, you can visit the water park, zoo, singing fountains, a mirror maze, Luna Park, Dino-Park, children's island, toy museum, planetarium, the Kingdom of Railways and much more. Learn more about holidays in the Czech Republic →.
Sweden. Stockholm is the capital of children's entertainment: old town, museum island Djurgården, Unibacken Fairy Tale House, Skansen Island with animals, Luna Park and much more. Carlson's homeland in summer will please you with moderate heat (+17. +20 °С).
Paris. Children around the world dream of Disneyland Paris, and they are no less interested in visiting Versailles, the Champs Elysees and other places. How much does it cost to visit Paris?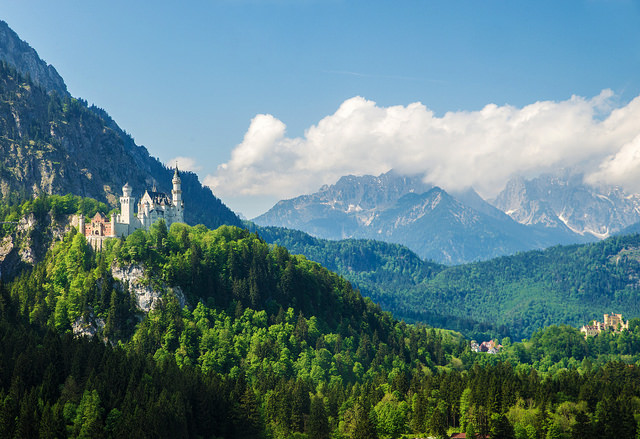 Neuschwanstein Castle, Füssen (Photo: mcdri86& / flickr.com)
Ski holidays with children
Despite the huge number of ski resorts, not all of them are suitable for holidays with children. Some are inaccessible because of the high cost. The most "children's" resorts in Europe are considered:
Top 10 places to go on vacation in the summer of 2022

Travel lovers look forward to summer to go on vacation, because in the warm season it is much brighter and more enjoyable. It's hard to find an affordable destination right now because of the closed skies, but we've put together the best budget options for summer vacations.
Most people take vacations in the summertime. We advise to choose months like June and September – they are much cheaper. If in early summer the Black Sea and the Mediterranean Sea are poorly heated, in early autumn you will find a warm sea and the absence of the exhausting heat.
If you are planning your vacation by yourself, then take care of booking your hotel in advance, because now most of the usual online services do not work in Russia. Before traveling abroad, withdraw enough cash to be able to exchange at the place of arrival – most Russian cards are not accepted.
For a budget holiday in the first place you can consider the south of our country. It is believed that everything there is very expensive, but it's not so. Choose the Crimea and the Krasnodar region because of the clean sea, pine trees, junipers, mountains, palm trees, dolphins and fruits. Here you can pick up a health resort.
The peninsula is rich in natural and architectural monuments: Swallow's Nest, Mount Ai-Petri, Chersonese Tauride, a monument to sunken ships in Sevastopol and Cape Fiolent. Don't forget to look at the imperial palaces in Livadia and Massandra.
Prices in June from 15 thousand rubles per person per week, in July and August will be more expensive.
The city was transformed after the Winter Olympics in 2014. Now there are hotels of world networks, villas and luxury restaurants. We advise to visit Krasnaya Polyana.
The weather is favorable for long walks in the parks and by the sea. You can stroll along the Imereti embankment, organize a picnic and spend the sunset.
If you are planning a vacation with children, then visit the Riviera Park with a dolphinarium and a variety of attractions. Or you can go to the "Sky Park", which is located on a large suspension bridge height of 207 m. For extreme lovers there is bungee jumping, or jumping on a special rope down from a height of 69 or 207 m. In Sochi there is a seaport, which is officially recognized as the most beautiful in Russia. There is a monument to the heroes of the legendary "Diamond Arm". There is a hire on a snow-white yacht (budget from 500 rubles).
Also open for visits: the museum of the city's history, the arboretum, the Winter Theatre, the Olympic Park, the Fisht Stadium, the "Sochi Autodrom".
Prices in June from 15 thousand rubles per person per week, in July and August will be more expensive.
Anapa
The Krasnodar region is rich in resorts. The most popular is sunny Anapa. Here the shallow coast and sandy beach is ideal for recreation with children. In addition to rest you can find treatment in sanatoriums and health centers.
To visit recommended Anapa cape with the lighthouse, which was established in the XIX century, Museum of Local Lore and 200-year-old necropolis, where buried wife of Sergei Yesenin – Zinaida Reich. There is also a pump room with mineral water. Another healing spring is located in the village of Gorny, you can also buy honey. Near Anapa archaeological museum "Gorgippia" with a monument "Scarlet Sails", the military memorial "Russian Gates. Working singing fountains.
We recommend to visit park "Sukko Valley", wine industry "Lefkadia Valley", lake Abrau, a museum-reserve "Phanagoria", Utrish reserve.
Prices in June from 15 thousand rubles per person per week, in July and August will be more expensive.
Abkhazia .
One of the few countries, which takes tourists from Russia. Despite the fact that this country can not boast of the developed infrastructure and services, there is a beautiful nature and sea, which will not leave anyone indifferent. In Abkhazia is very healthy climate. But be careful, here it is easy to catch rotavirus.
In this country luxury beaches of Gudauta, Pitsunda and Gagra as well as mountains with ancient fortresses, underground caves in New Athos (which are compared with American Carlsbad Cave) are waiting for you. We advise to visit Kelasur wall, Bagrat's castle ruins in Sukhumi, the reserve near lake Ritsa. For the most courageous there is an opportunity to fly by paraglider. Here you will enjoy the beauty of clear mountain rivers and streams.
Especially popular attractions, such as the Castle of Prince of Oldenburg in 1902 and Sukhumi Bay VI century BC.
Prices from 15 thousand rubles per person per week.
Turkey
Turkey is a leader in the field of tourism among Russians. This country is famous for the "all inclusive", the cleanest beaches, shopping, food, a lot of entertainment and excellent service. Everyone can find a resort to suit their needs. Four seashores (Aegean, Mediterranean, Black Sea and Marmara) will not leave anyone indifferent.
Most of the natural sites of the country are included in the list of UNESCO. Also during the trip you can visit the fabulous Istanbul, Fethiye, fly in a balloon over Cappadocia.
Compared with last year the prices have increased, but remain affordable. It is worth noting that the flight time has almost doubled, now you can get to the country by direct flight for five and a half hours. The best months to visit – from May to October.
Prices from 35 thousand rubles per person for a week.
Before the trip, it is important to note that the summer in the United Arab Emirates is too hot and stuffy. The average air temperature reaches up to +45 degrees. This can mar the whole vacation. Because of this summer prices are more affordable than in the fall or spring.
The country has a large number of man-made as well as natural sites, places of entertainment, recreation and spa. Everyone will find something for themselves, because the rest here can be exotic, extreme, educational, and even mystical.
The main attraction is Burj Khalifa 828 m high (163 floors). The second popular destination is the Palm Islands, which many call the eighth wonder of the world. Of what man has built, from space can be seen this artificial archipelago and the Great Wall of China. Also thousands of tourists come to see the Dubai Gold Market, because there is gold everywhere.
Prices from 40 thousand rubles per person per week.
Sri Lanka
Not so much, but there are direct flights to Sri Lanka. In addition, now there have been removed all restrictions related to COVID-19.
The country is called the pearl of the Pacific. First of all you will see luxurious tea plantations, some varieties grow on slopes over two thousand meters.
Here you can live in the mountains, go on safari, see whales. And most importantly – you can learn the history of tea, you can stroke the large turtles in Hikkaduwa and elephants in Pinnavel, for diving enthusiasts – you can snorkel off the coast of Veligama. Visit the Lion's Rock, a nature reserve in Sinharaja.
Ruins of Anuradhapura are included in the list of UNESCO. The ancient city began its history in the third century. It has a lot of sights. It is a temple complex Maha Vihara with the holy Sri Maha Bodhi tree and the monasteries Ruvanveli, Abajagiri and Jethavanarama.
In Sri Lanka, there is a famous temple with the tooth of the Buddha. Be sure to visit the national park of 30 thousand hectares around the lake Uda-Valave. It is from here watch the elephants, and there are leopards, jackals, monkeys, crocodiles.
Prices from 44 thousand rubles per person per week.
Thailand
It is very economical to go to Thailand in summer, because at this time of year there is no tourist season. Because of this, prices are twice cheaper. But you can eat fresh fruit. From June to September it's rainy season and very high humidity. It's better to give preference to Gulf of Thailand resorts (Pattaya, Ko Chang, Samui, Hua Hin), it rarely rains here.
Why visit – the incredible nature, clean beaches, great religious buildings, shopping and local cuisine.
If you prefer a quiet holiday, the resorts of Samui, Hua Hin, Phuket and Krabi will suit you. There is a lot of entertainment for children. Active tourists have something to do: water skiing, hiking in the mountains, windsurfing and diving, hang gliding or golf.
There are no direct flights, you have to fly through Qatar.
Prices from 60 thousand rubles per person for a week.
Azerbaijan
Azerbaijan has more than 250 beautiful lakes, some of them surrounded by mountain ranges at the foot of the hotels with good service. The most beautiful lake is Goygol, which is located in the west of the country and is part of the national park of the same name.
If you want to see the sights, it is important to consider that they are located at a great distance from each other.
What is worth seeing? State Museum of Azerbaijani Carpet and Applied Art, Ancient Armenian Gandzasar Monastery (first mention of the monastery dates back to the 10th century), Gobustan (rock paintings and mud volcanoes, which are part of UNESCO cultural heritage), Shirvanshah Palace (former residence of Shirvan rulers), Baku monument "Maiden Tower".