40 Facts about Mexico and Mexicans as seen by seasoned travelers
1. The Mexico City subway has special cars for women and children. For these cars there is a part of the platform in most of the stations. The entrance to this part of the platform is separated by special fences and is guarded by police during rush hour. This is done to protect women from the harassment they are subjected to in the crowded cars of the metropolis.
Also unofficially, the last car of the subway train is considered a gay car, and men of traditional orientation prefer not to go there.
2. Another curious fact about the subway in the Mexican capital is the pictograms for each station. In Mexico City, each subway station not only has a name, but is marked with its own logo. They say this was done so that a part of the population that cannot read can navigate public transportation. But to me, this kind of conceptual branding of each station is just a very cool idea. After a few days in the Mexico City subway, you stop reading station names and start navigating by pictures.
3. In addition, the trains in the Mexico City subway run on wheels with tires on special flat metal rails. The subway of the Mexican capital is hard to call a subway – most of the stations are on the surface, and if under the ground, it is very shallow. The subway here is not very crowded, but in the carriages, as in Russia, constantly sell all sorts of crap: from music CDs to chewing gum. The same is in the passages. By the way, the passages between the lines in Metro Mexico are very long: sometimes it can take up to 20 minutes!
4. In Mexico, as in some other Latin American countries, the 15th anniversary of the girl is celebrated with a huge scope. The girl dresses up in a big fancy dress and walks down the aisle in front of her whole family, where the priest blesses her and tells her that she is no longer a child, but a woman. A sumptuous banquet is held on the day, and the heroine of the occasion travels with four of her chosen family men or friends in a huge limousine. A giant tiered cake, dancing and toasts become an obligatory part of the celebration. Basically, it's like a big wedding, only without the groom.
This custom has been around for centuries, and made sense in the days when girls were supposed to get married at 15. Today, this holiday is just a tribute to tradition, so some advanced girls refuse to spend crazy money and prefer to buy something useful with it, such as a laptop. Nevertheless, most Mexican girls have been dreaming of their 15th birthday since childhood.
5. Mexico also celebrates another holiday that is strange to us, the Day of the Dead. The Day of the Dead is a holiday dedicated to the memory of the dead, celebrated every year on November 1 and 2 not only in Mexico, but also in Guatemala, Honduras and El Salvador. It is believed that on these days the souls of deceased relatives visit their homes. Therefore, for the Day of the Dead, cemeteries are decorated with ribbons and flowers, streets and houses are covered with candles and flags, so that the deceased can find their way home.
During these days, a carnival is organized, sweets in the form of skulls and figurines of dressed up female skeletons are prepared, private altars are created in homes in honor of the deceased, including skulls made of sugar, verbena, favorite foods and drinks of the deceased, with these gifts a visit to the grave is mandatory. Remarkably, in 2003, the holiday was included by UNESCO in the list of Intangible Cultural Heritage of Humanity.
6. The main university of the country – National Autonomous University of Mexico is considered the largest university in the Americas in terms of the number of students. Each department of the university holds a variety of open classes every day for all comers. For example, at 7 a.m. you can go to yoga for free if you wish.
The university makes a lasting impression. Students do whatever they want, even drink beer and smoke weed in the university's enormous main square, which is something in between a park and a soccer field. Everyone has fun here, everyone is relaxed, no one rushes home or to work after classes like I did at uni. It's a hangout: some people practice dancing on the canvasses, some people sunbathe, some people eat, some people play chess…
7. In Mexico, cooking stoves are a little different than the ones we use. In the middle of the stove, between two rows of burners, a special surface is made for making tortillas, Mexico's national corn tortillas. Almost every apartment in the country has one.
8. By the way, these very tortillas are a Mexican fetish. They are eaten with all dishes, they are something like our bread. Tortillas are absolutely tasteless, and for a foreigner unaccustomed to corn pastries, tortillas can seem really disgusting. Combined with meat and cheese though, they are pretty good, but our pita bread still tastes much better to me because the corn gives the tortillas a very peculiar smell.
9. The most popular dish in Mexico is tacos. Tacos are tortillas with a variety of fillings: stuffing, chicken, sliced and fried sausages and so on. There are dozens, if not hundreds, of variations of toppings. As a rule, shredded onion, parsley, beans and, of course, many different spicy sauces on top of which you can feel like a dragon. Tacos are sold in all cities and towns in Mexico 24 hours a day.
10. In general, Mexican cuisine is a separate topic. Mexican cuisine is recognized as a world heritage. Mexico gave the world chocolate, chili and corn. Today, street food is very cheap, tasty, but also greasy, spicy and very filling. Seafood is often sold on the streets in a variety of forms: cocktails, tostados, and ceviche.
Despite the popularity of national eateries, Chinese restaurants are very common in Mexico, as elsewhere in Latin America.
11. Mexico is a country of delicious pastries. Supermarkets have huge departments with fresh buns, muffins, donuts and a variety of breads. There are often bakeries on the streets that you can't help but walk into. Fresh cheesecakes, sweet and savory pies, cakes… Anything you want! Also in the bakeries often sell all kinds of delicious jellies that are not even jellies, but works of art.
12. The gastronomic shock is the habit of Mexicans to eat everything with chilies. By "everything" I mean everything! Fruit is sprinkled with chili, candy is sprinkled with chili, coconut is sold in chili, and even roasted grasshoppers are cooked with chili.
13. Yes, yes, grasshoppers are eaten in Mexico, but only in certain regions (Mexico City, Oaxaca). Here they are called "chapulines" and are sold fried with garlic, chili, or other seasonings. They are usually served with lime juice. Cacti and ant eggs are also cooked in Mexico.
14. There are a lot of bookstores in Mexico. In Mexico City, there are entire neighborhoods where every house is a giant bookstore. Books are sold in underpasses, at subway exits, in stalls, small and large stores. During my first days in Mexico, I was amazed at the number of bookstores. By the way, we didn't see people reading in public places.
15. Every Sunday, all museums and archaeological sites in the country are free for Mexicans. On this occasion, the popular museums are lining up kilometer-long queues. If you want, you can go free and a foreigner. For example, together with a crowd of Mexicans or simply silently – no one checks passports.
16. Earthquakes with small magnitude often occur in Mexico City. You can feel small tremors almost every day. Locals are used to it, and automatically go out on the street at the sound of a siren. The city has special markings on the pavement – green circles with white arrows pointing to the center. These are safe zones where to stand during a major earthquake.
And in general, the whole of Mexico is in the so-called "Ring of Fire," where the strongest earthquakes on Earth are witnessed.
17. Mexico is a country of ancient civilizations. I used to think there were a few Mayan and Aztec pyramids, but in fact, there were dozens of different Indian tribes living in modern Mexico, who left behind thousands of cities. In fact, all of Mexico stands on the ruins of ancient civilizations. Only a small part of the ancient cities has been excavated and found, but it is already hundreds of archaeological complexes. Today there are dozens of languages and dialects that dominate the languages and dialects of Europe.
18. The main souvenirs from Mexico are skulls and various skeletons. The fact is that in Mexico there is a widespread death cult called Santa Muerte (from Spanish Santa Muerte – Holy Death). The cult came about through a mix of Mexican (Aztec and Mayan) Indian culture and Catholicism. Mexicans have traditionally worshipped death for centuries. Even strictly religious Catholics do this, although the essence of worship significantly contradicts the tenets of religion. But in addition, in Mexico there are independent adherents of the cult, who worship Death as a deity. Sometimes the adherents of the cult sacrifice animals, and especially fanatical ones even people. This is said to take place mainly in the poorer neighborhoods of Mexico City.
19. The world believes that the national drink of Mexico is tequila. In fact, it is not. Mexico's main alcoholic drink is mescal. It has been made from the Agave plant since Indian times. There are dozens of types of mescal, which differ in type of Agave and aging. Mexicans revere and love mescal. Unlike tequila, mescal is an all-natural drink without any chemical additives. There are other popular drinks in certain regions of Mexico. It is worth noting that essentially tequila is just a more modern and industrialized version of mescal.
20. Mexico is a very interesting country, where you can look at the most beautiful colonial cities and Spanish architecture, and the ruins of ancient civilizations, and the jungle with exotic animals, and the gorgeous turquoise beaches of the Caribbean Sea, striking national parks. There are mountainous areas, ancient caves with clear lakes – cenotes – and a rich underwater life. There is entertainment for everyone.
21. Mexico has amazing nature. Mexico is the fourth most biodiverse country in the world. Five types of climate and nine of 11 types of ecosystems are represented here. Almost 80% of the cacti that grow in Mexico are found nowhere else in the world. Mexico is home to more than 50 different species of hummingbirds, several species of pelicans, and many other unique flora and fauna.
22. Mexico City is my love in general. It's a huge megalopolis with a lot of life going on. There are events happening all the time, and on Sundays, the main thoroughfare of the city is blocked off so that residents can ride bicycles and do sports. Bicycles can be rented for free. On New Year's Eve on the main square of the capital they build a giant skating rink, tubing slides and skiing areas and let everyone who wants to go there for free! The system is perfectly organized – you can get tickets for a convenient time, so there's no crowds in the huge snow complex.
23. Mexico City – the city with the largest number of museums in the world. One of the popular museums today is Chapultepec Castle, which was once the residence of governors, the only castle built in the entire Americas.
24. Mexico can be formally divided into three large parts: the north, the central part, and the Yucatan Peninsula. These three parts are very different from each other. The north is a dangerous state, where there are some criminal wars, and even the Mexicans themselves try not to go there without a special reason. The central part – is the usual Mexico, not too spoiled by tourists. Prices there are very low, and people are incredibly friendly. Yucatan is the wildest tourist peninsula, where the world-famous seaside resort of Cancun. Here the prices for everything is almost twice as expensive, and the locals are so accustomed to the frantic flow of tourists that sometimes, although polite, but not particularly cheerful respond to the treatment of foreigners.
25. An interesting fact about the Yucatan: When the conquistadors arrived here, a Spaniard asked an Indian what the place was called, and the answer was "Yucatan. But he had no idea that the native answered, "I don't understand you.
26. The beaches of Cancun and Tulum are among the top 10 beaches in the world according to TripAdvisor. This is not surprising: the water in the Caribbean Sea is very warm, about 25-28 degrees all year round, and the sand on the Caribbean coast is very fine, white and almost does not get warm.
27. Mexico is a big country. The main way to get around it is by bus. There are three types of buses – first class, second class and local buses. First class buses are very expensive, but also luxurious. In terms of service, they are the business class of an airplane! They have very comfortable seats, separate toilets (the female one has a changing table), individual TVs, food, drinks and fast wi-fi! Second class buses are about half the price, and are regular comfortable buses. Local buses are about five times cheaper, but they're not easy to find. They are chaotic buses moving between cities with no timetable.
Tickets for the first two classes can be purchased online with decent discounts.
28. The most popular car in Mexico is a rare and decrepit Volkswagen Beetle. It's a hit in every city we've been to.
29. In Mexico there is a tree with the widest trunk in the world. Tree Toole entered into the Guinness Book of Records – its trunk is 14 meters in diameter.
30. Mexicans are very open, cheerful, sociable people. Everyone smiles at each other, strangers in the streets and buses often talk about all sorts of nonsense. There are no rude people, people are friendly and polite: drivers ALWAYS give way to pedestrians, pedestrians answer any question carefully and try to help.
31. But the coolest thing is families. Mexico has a cult of family. Relatives like to get together around a big table, eat lots of food, talk and laugh. It's very impressive.
32. All Mexican cities are very similar to each other. Each town has a main square, which necessarily has a cathedral, a row of buildings with columns and arches around the perimeter, and a park with a gazebo in the center.
33. Modern-day Mexicans are a unique blend of many ancient civilizations, including the Olmec, Zapotec, Toltec, Maya, Aztec, Inca, African, French and Spanish. Today, however, Mexico is second only to Brazil in the number of Catholic citizens. The people here are very religious.
34. About 60% of today's Mexican population is mestizo (half Indians and Hispanics), 30% are Indians or mostly Indians, 9% are Caucasians, and 1% are other nationalities.
35. In Mexico on the island of Cozumel there is the second largest coral reef in the world, over 700 km long.
36. Also in Mexico, in the city of Cholula is the world's largest pyramid. However, most of the pyramid has long been overgrown with a layer of earth, and on top of it the Catholic temple…
37. The national currency of the country is very beautiful! Mexican peso bills have transparent sections in the shape of butterflies. By the way, the bills are not made of paper, but of polymer – something like a thin plastic to the touch.
38. Mexico is different from other countries in Latin America: it has the highest per capita income in LA, and the average life expectancy here is higher than in other countries – 79 years for women and 74 years for men. In addition, Mexico is the only country in LA to have hosted the Olympic Games.
39. Today, according to statistics, Mexico has the second highest obesity rate in the country after the United States. After Coca Cola became more affordable than plain water, Mexicans drink it all the time. Today 70% of the entire Mexican population has a weight problem, and that number is increasing every day.
40. In Mexico, on the Yucatan Peninsula in the ancient Mayan city of Chichen Itza, there is a pyramid listed among the Seven New Wonders of the World. Twice a year, at the equinoxes, a snake appears on the pyramid's steps and goes down. It is formed by the play of light and shadow. On these days, hundreds of thousands of tourists from all over the world come to Chichen Itza. Some just to stare, and some in search of spiritual insight.
Finally, an interesting film about Mexico from the Discovery Channel.
I love the rain and the smell of wet asphalt. The sun's rays spilling onto the ground through the green forest. Autumn and the orange reflection of the trees in the lake. The gray sky and the narrow streets of the old town. Hot tea in a small, inconspicuous diner near the main square. The railroad and the endless mountain range sleeping behind it. The bustling avenue, with rushing trolleybuses. The houses at night, and the kaleidoscope of windows glowing with the comforts of home. People who know my weaknesses and love me for them. Unsolicited memories. Stupefying plans of scale. Deep conversations with a special person. Loving. Read more …
Other interesting posts
P.S. By the way, all blog subscribers get discounts and bonuses from our partners.
35 interesting and fun facts about Mexico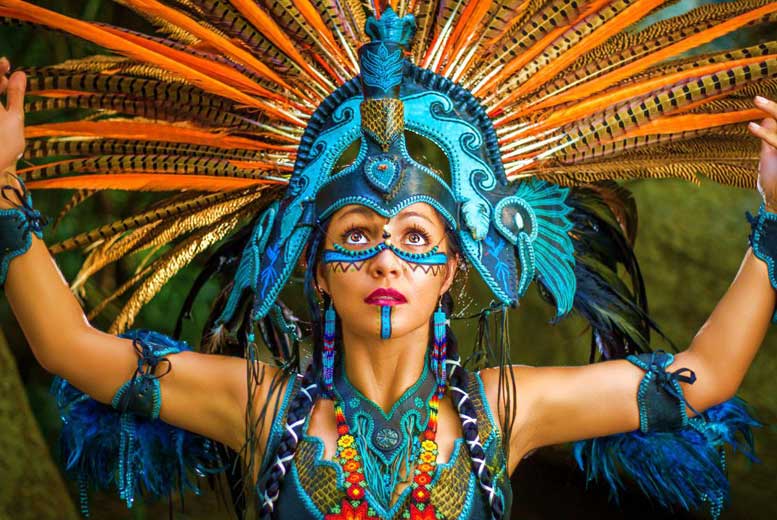 Looking for more fun and interesting facts about Mexico? Mexico is an extraordinary country in North America, with expansive coastlines, unique culture and world-class cuisine.
Many people come to Mexico for the warm weather and beautiful beaches, but they don't know many interesting facts about Mexico! There is a lot of unique information about Mexico, from its currency, to its centuries-old history, to information about its holidays!
Let's take a look at a number of entertaining and interesting facts about Mexico!
1. Mexico officially became a country in 1821
Our first fact about Mexico has to do with its independence. Mexico, formerly part of New Spain, gained its independence after a long bloody war against its colonial overlords and became the First Mexican Empire. Then in 1824 it became the First Mexican Republic, and today it is the United Mexican States.
2 The Aztecs considered smallpox a punishment from God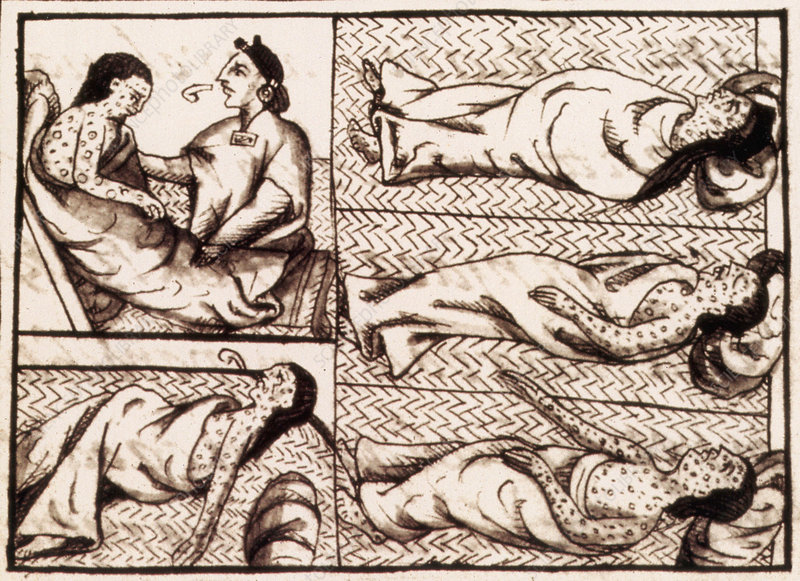 Because the people of the Aztec Empire had never encountered such an epidemic, they considered it a punishment from God. They thought the Christian God was more powerful, which eventually caused them to convert to Catholicism.
3. Mexican children don't get presents at Christmas
But don't worry, they do get presents, but later. Instead of December 25, they get them on January 6 because, according to tradition, that's when the three wise men came to give Jesus gold, incense, and incense.
4. The first conquest of Mexico occurred in 1519
However, the Spanish conquistadors did not know that their military prowess did not contribute to victory. They unwittingly brought with them a smallpox epidemic (to which they were immune) from which some three million native Mexicans died. The number is presumed to be much higher.
5. Mexico is home to the oldest university in North America.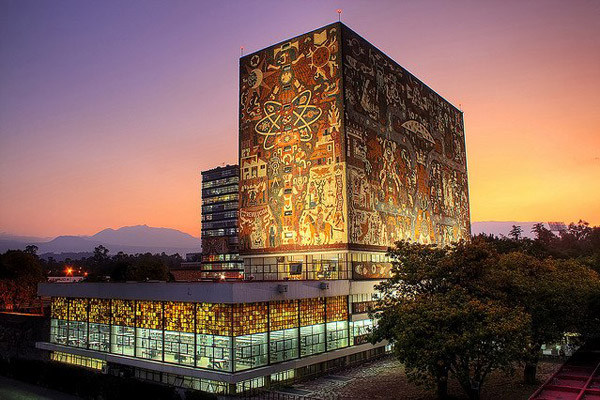 It was called the Royal and Pontifical University of Mexico and was founded in 1551 by King Charles V of Spain. It functioned until 1865. The National Autonomous University of Mexico, founded in 1910, has its origins in this university, but there is no real evidence of continuity.
6. Mexico – one of the six cradles of civilization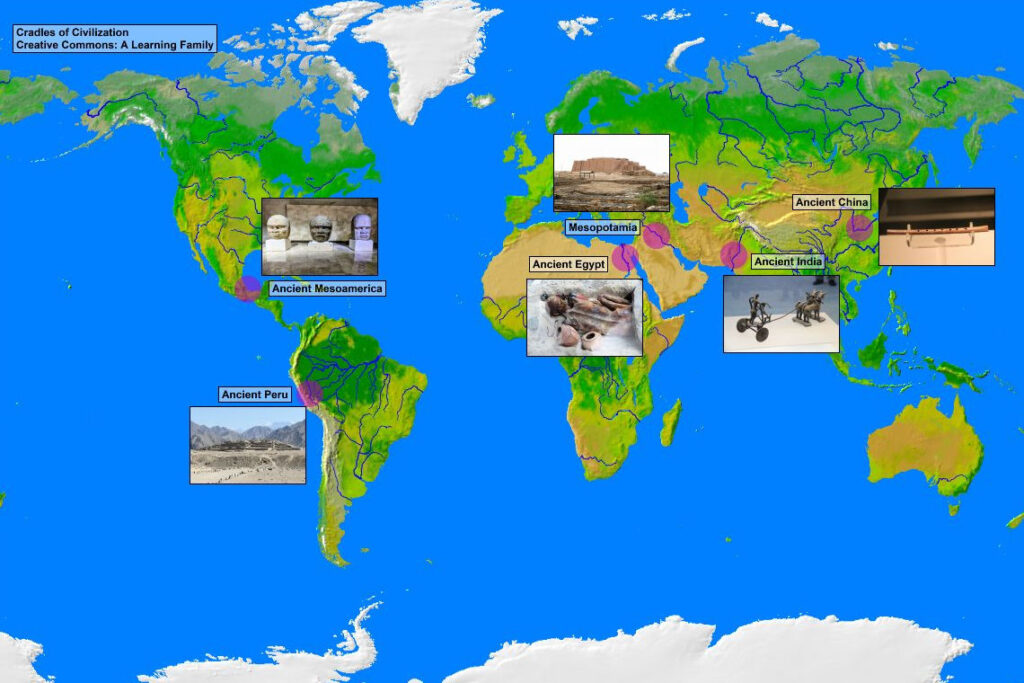 Human civilization is thought to have begun in Mexico at least 8,000 years before Christ. The Olmec, Toltec, Teotihuacan, Zapotec, Mayan and Aztec empires emerged here. This puts Mexico on a par with the other so-called cradles – Ancient India, Egypt, China, Peru and Mesopotamia.
7. Mexico City erected on the site of the city of Tenochtitlan
Tenochtitlan, an ancient city of about 150,000 people on an island in the middle of a lake, seemed like a suitable place for a Mexican capital. The colonists began to fill in the lake, develop the land, and build what is now called Mexico City.
8. No one knows what the word "Mexico" means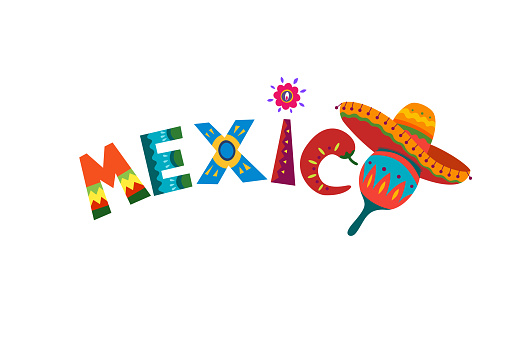 No, really – there is no consensus on the etymology. Some say it means "The place where the god of war lives" (the name of the god of war is Mexi); others say "In the navel of the moon." But frankly, no one knows the truth.
9. Mexico is a real melting pot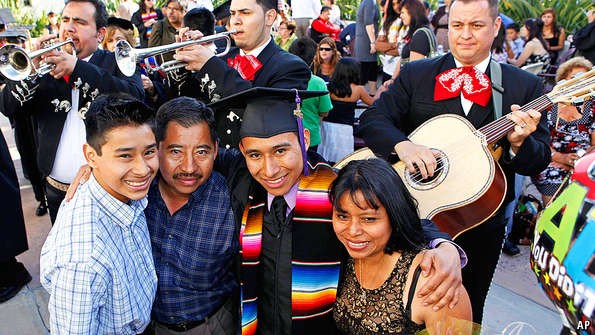 Mexico has been a Spanish colony for over 300 years. During this long period, not only Spaniards, but other Europeans and African slaves added to the already heterogeneous local population.
10. Mexico is the fourth largest country in the Americas
It turns out that Mexico is quite a large country. Its area is 2000000 km², which in our opinion is quite impressive.
11. The border between the United States and Mexico is the second longest border in the world
It is second only to the huge dividing line between Canada and the USA. The length of the US-Mexico border is 3145 km.
12: The Mexican silver peso was the world's first currency.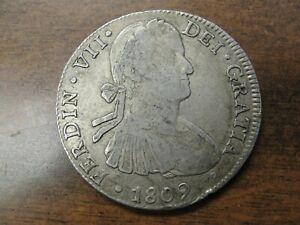 This is one of those crazy and interesting facts about Mexico that we love! The colonial government minted millions of these silver coins from silver mined in Mexico. They were used in Spain, the Caribbean, and Southeast Asia.
These silver coins, also known as Spanish dollars, are the famous "eights" you hear about in pirate stories. They were called eights because they were worth eight reais, the currency of Mexico.
13. The Mexican flag is very symbolic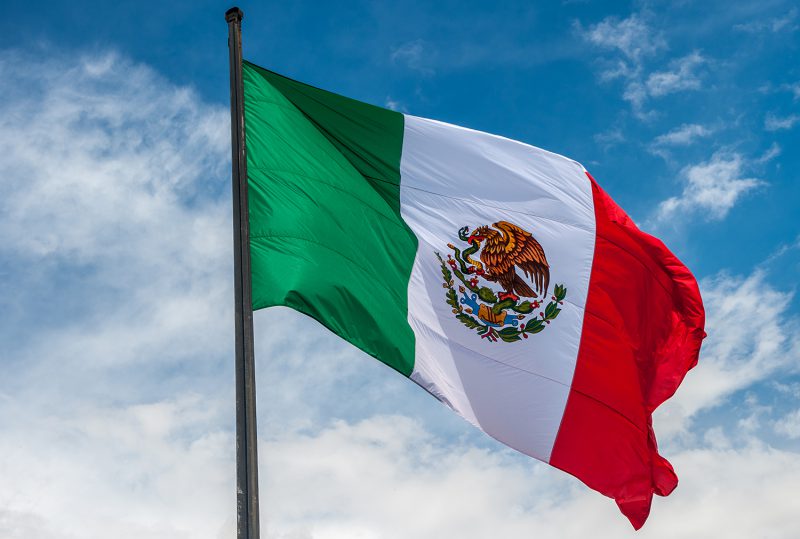 If you look closely, in the center of the Mexican flag you can see an eagle with a snake in its mouth sitting on a branch of a nopal cactus. According to legend, the Aztecs received orders (from the sun god Huitzilopochtli) to search for the place where this scene played out; they found it in the lake that later became Tenochtitlán – modern Mexico City.
14. Mexico is home to a rare species of rabbit, the volcano rabbit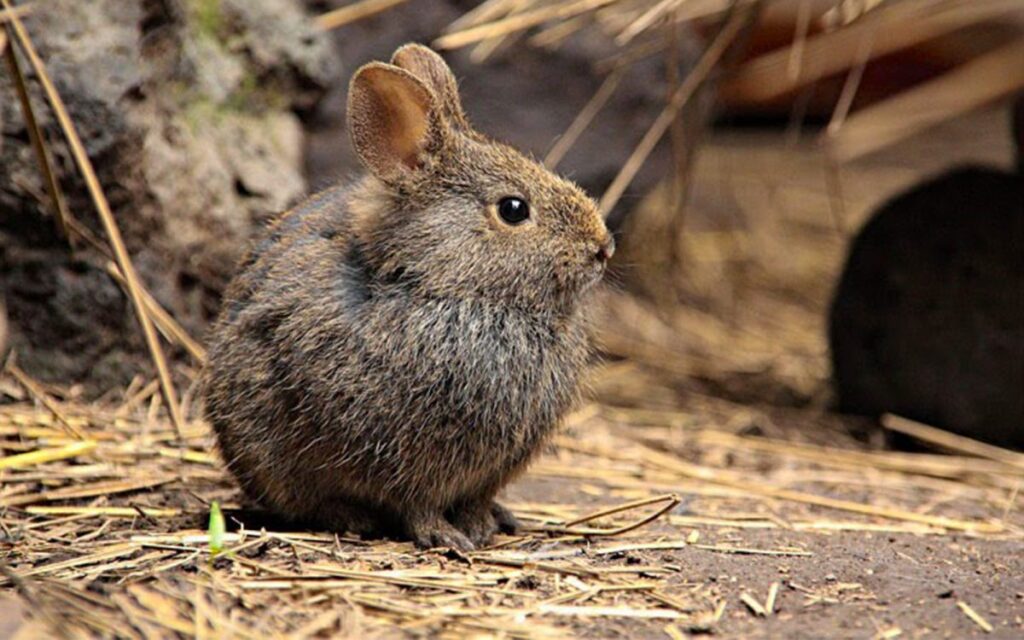 Before you imagine a rabbit and lava pokemon hybrid, this is not it. The volcano rabbit (also known as the teporingo or zakatuche) is a very cute rabbit that lives in the volcanic mountains of Mexico. It is endangered and is the second smallest rabbit in the world after the pygmy rabbit.
Did we mention he's cute?
15. Mexico is one of the 17 countries in the world with the richest biodiversity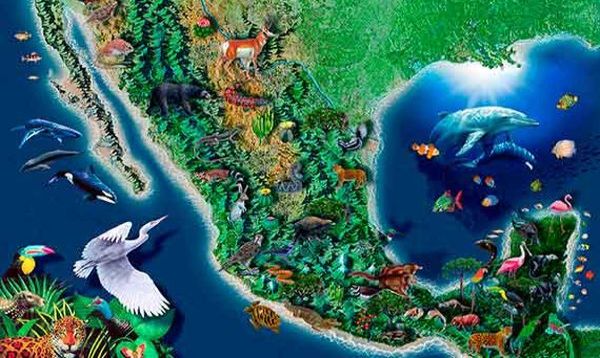 This country is home to at least a tenth of the world's biodiversity – another interesting fact about Mexico. That's about (or more than) 200,000 different species in Mexico's diverse ecosystems.
16. All beaches in Mexico are public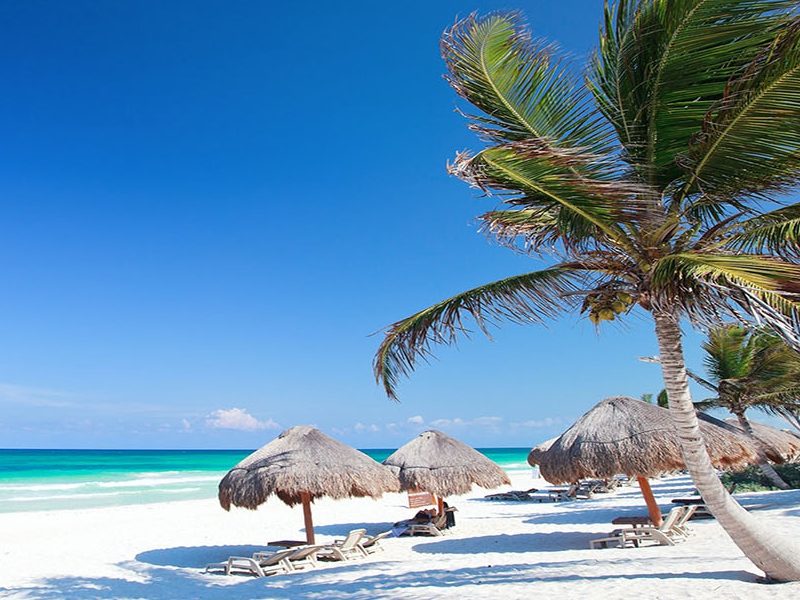 This includes all the beaches and attractions of Cancun, Acapulco, Tulum, and Los Cabos. They all belong to the government and can be used by everyone who wants to. Now that's called democracy!
17. The Aztecs were pretty cool.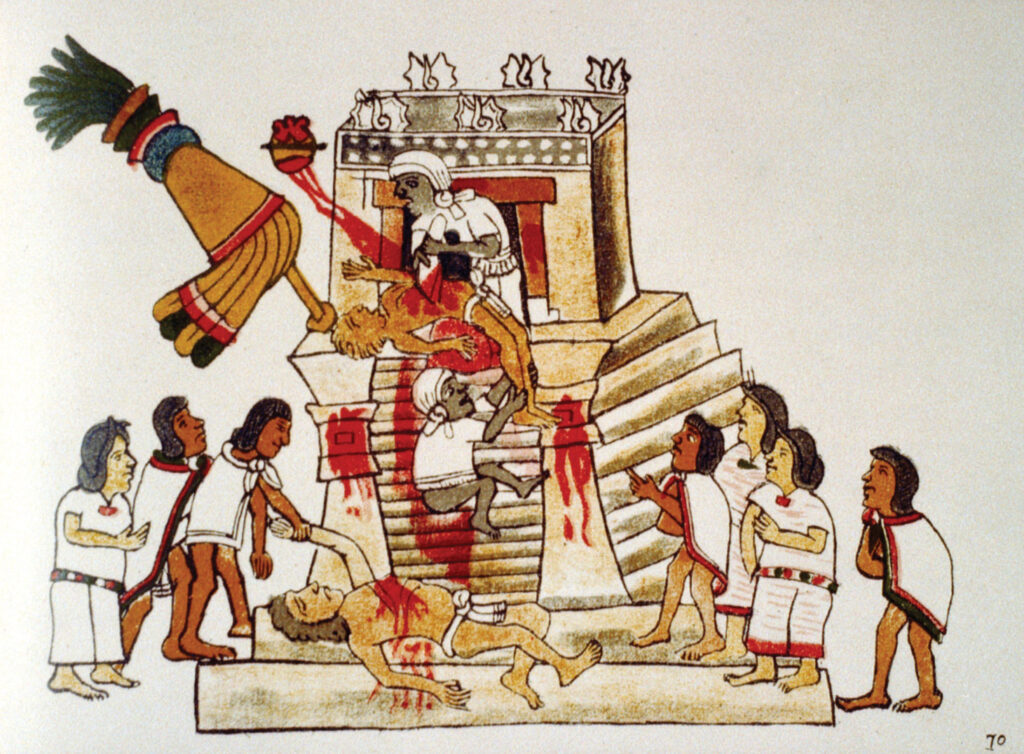 From 1300 to 1521, the Aztec empire had no supreme power – all they needed was taxes in the form of human sacrifices (and there were many). Strangely enough, they were careful not to kill their enemies on the battlefield. In this strange way their empire included most of Central Mexico.
18. The Aztecs played the oldest known ball game
It is called tlachtli. In various variations spread throughout Mesoamerica, it consisted of using the hips, forearms, or sticks to send a hard rubber ball weighing about four kilograms through a stone ring at either end of a recessed court. In big matches, the losers were sacrificed.
This game is still played – without human sacrifice – in the state of Sinaloa.
19. Mexico passed the first climate change law in the developing world
This is a big event. The Climate Change Law, passed in 2012, aims to reduce emissions by 50% by 2050 and get 35% of energy from renewable sources. With all this in mind, Mexico is poised to become a leader among developing countries in climate change.
20. Mexico suffers greatly from deforestation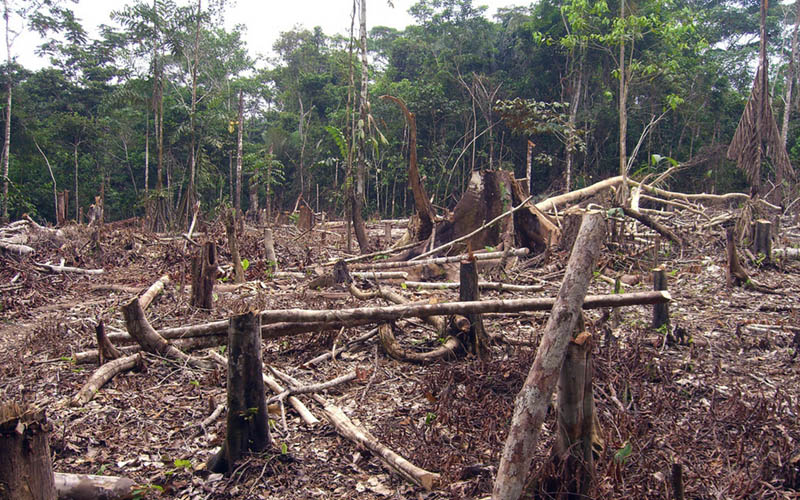 This is not one of the fun facts about Mexico. Mexico has the second highest rate of deforestation in the world. It is second only to deforestation in Brazil.
98% of all deforestation is caused by the expansion of agriculture, not least because of Mexico's plantations of "green gold" – avocados.
21. Mexican cuisine is all about locally produced delicacies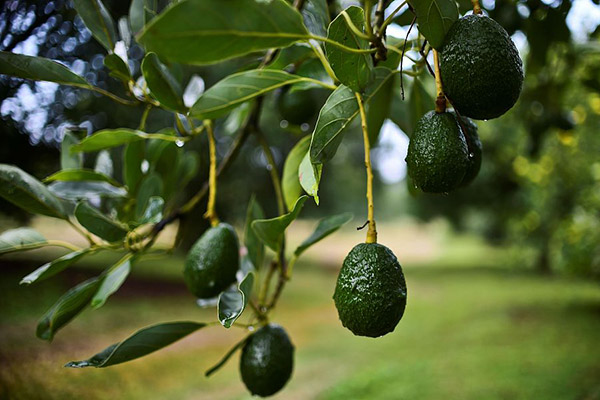 Products like avocados, tomatoes, cacao, chili peppers, sweet peppers, beans, zucchini and guavas grow freely all over the country. Not surprisingly, the taste of Mexican food is amazing. The best part is that you can find it all in a Mexican grocery store!
22. The first public park in America was created in Mexico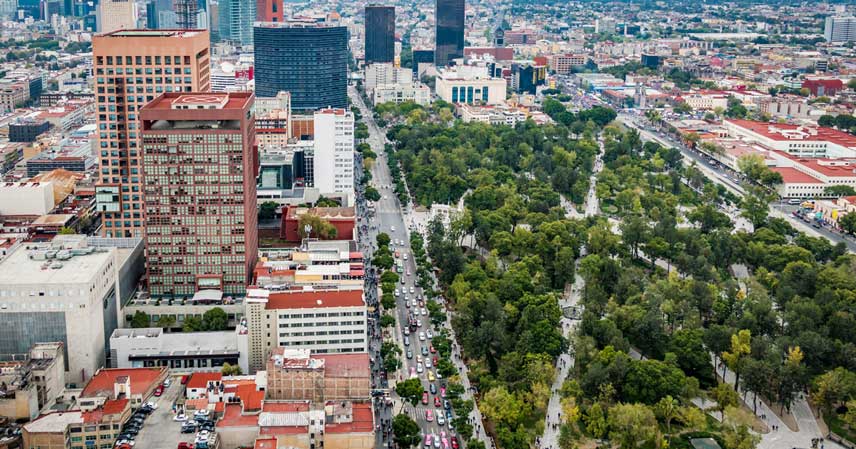 One gets the impression that the Spanish colonists paid much more attention to beautifying the young urban center of New Spain than did the New England colonists. In 1592, Viceroy Luis de Velasco II decided that the residents of Mexico City needed a public green space for recreation and ordered the Alameda Central, a park named after the alamos or poplar tree.
The first park in the United States, Boston Common, was laid out in 1640.
23. Chihuahuas are named after the Mexican state of
The world's smallest dog breed, the Chihuahua (of course), is named after the Mexican state of Chihuahua. Both archaeological and folkloric evidence indicates that these tiny dogs originated a long time ago; their ancestor is thought to have been the extinct techi.
24. Mexico's national dog, the xoloitzcuintli
What is that, anyway? Yes, the xoloitzcuintli, or Mexican naked dog. His real name is a mixture of the words Xolotl – the Aztec god of lightning and death (naturally) – and itzcuīntli, the Aztec word for dog.
Frankly, he looks pretty intimidating, so we think he deserves a separate mention in this list of interesting facts about Mexico.
25. Most of the United States was once Mexico
After the Mexican-American War (1946-1949), the so-called "Mexican concession" occurred. In fact, this means that most of Mexico became U.S. territory. We are talking about California, Nevada, Utah, almost all of Arizona, about a quarter of Colorado, half of New Mexico, and even a little bit of Wyoming.
26. Even Texas was part of Mexico.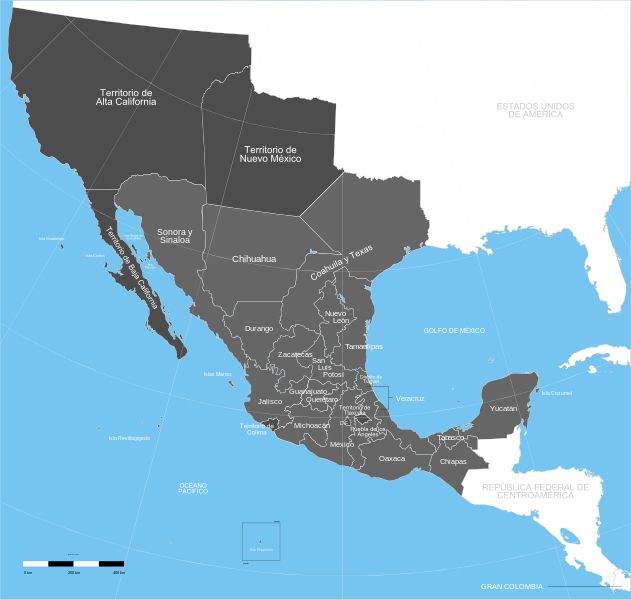 This gives you an idea of how big Mexico was. Texas declared its independence after the Revolution of 1836 and became a state of the United States in 1845.
27. The largest bullfighting arena in the world is in Mexico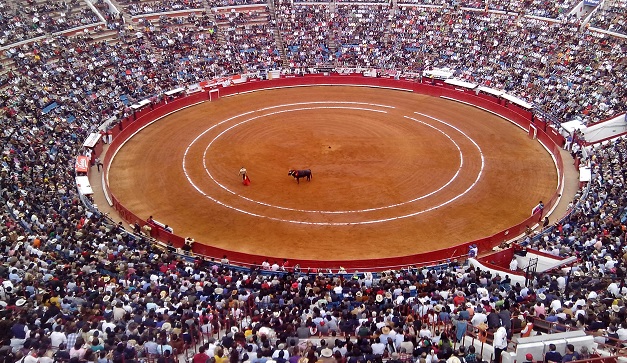 There are about 225 bullfighting arenas in Mexico, all thanks to centuries of Spanish colonial rule. In case you are wondering, the bullfighting season lasts from November to April. The largest bullfighting arena in the world, Plaza Mexico City (holds 41262 people).
28. There was once a war in Mexico called the "pastry war".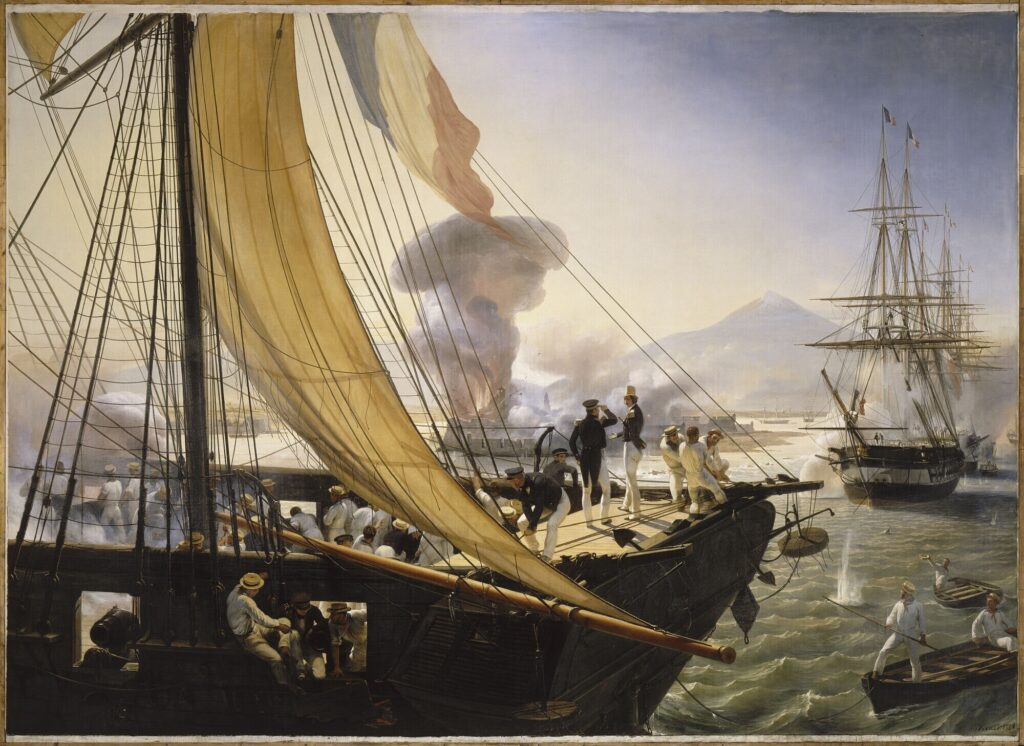 It is also known by the official, much more sensible name of the Franco-Mexican War. The war was fought for three months from 1838 to 1839 and involved French imports and exports. French goods were heavily taxed and the Mexicans were not going to put up with it.
29. Mexico is the largest Hispanic country in the world
To be precise, there are about 130222815 native Spanish speakers in Mexico. Spain, where Spanish literally came from, is home to less than half that number, 47003901 people.
30. There are a huge number of languages in Mexico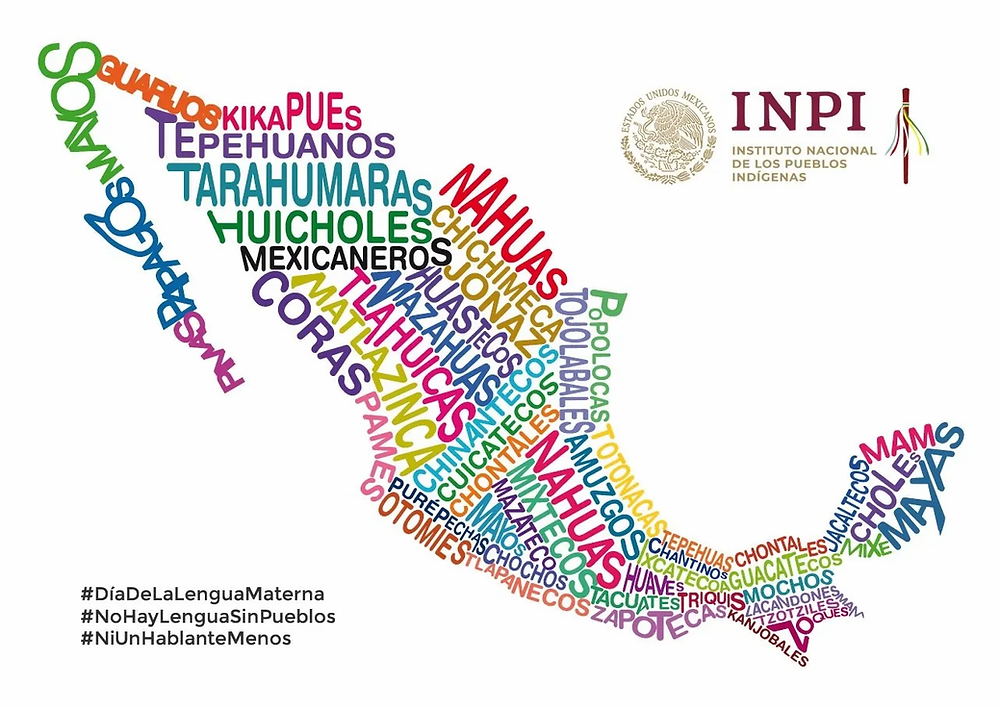 There are 68 language groups and 364 varieties of indigenous languages in Mexico. The languages range from Yucatec Maya to Nahuatl (which is as close as possible to Aztec).
These are not only indigenous languages; Lower Germanic, a North Germanic dialect reminiscent of Dutch, and variants of the Venetian language are also spoken in the country.
31. Frida Kahlo is the most famous Mexican artist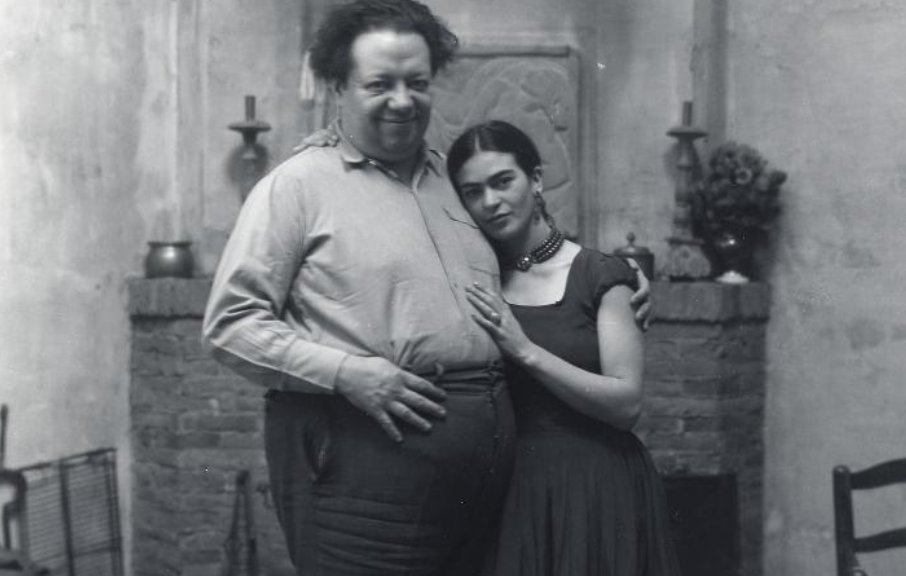 You may have known about this, as it is one of the most famous entertaining facts about Mexico. She was also the partner of another famous Mexican artist, Diego Rivera, but Kahlo had a unique style and many colorful, sensual self-portraits.
You can visit her former home in a cool suburb of Mexico City. It's called La Casa Azul (The Blue House) and is now a museum dedicated to the incredible artist and her equally incredible life.
32. The first printing press in America was created in Mexico City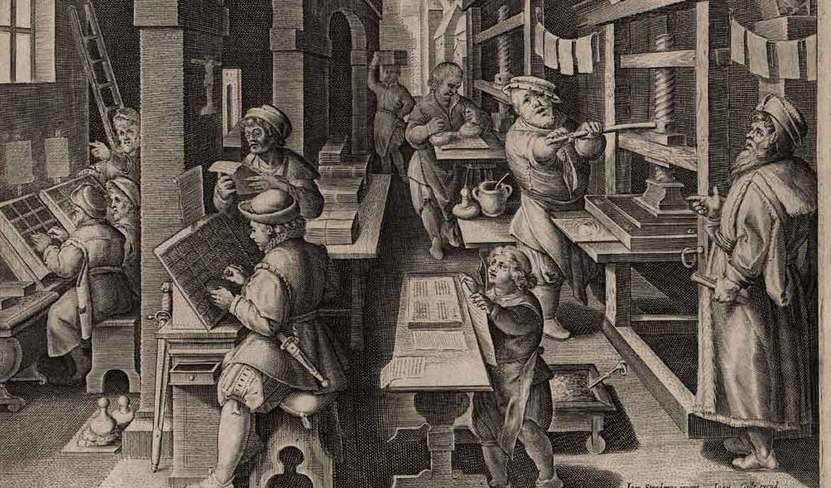 In 1539, King Charles V of Spain (yes, the same one who founded the first university in Mexico) allowed Juan Sumarraga, then Archbishop of Mexico City, to bring a printing press from Europe. You can still see it in the House of the First Printing House in America, or Casa de la Primer Imprenta de América, where it first appeared and where it has been all these years.
33. Mexico City is sinking.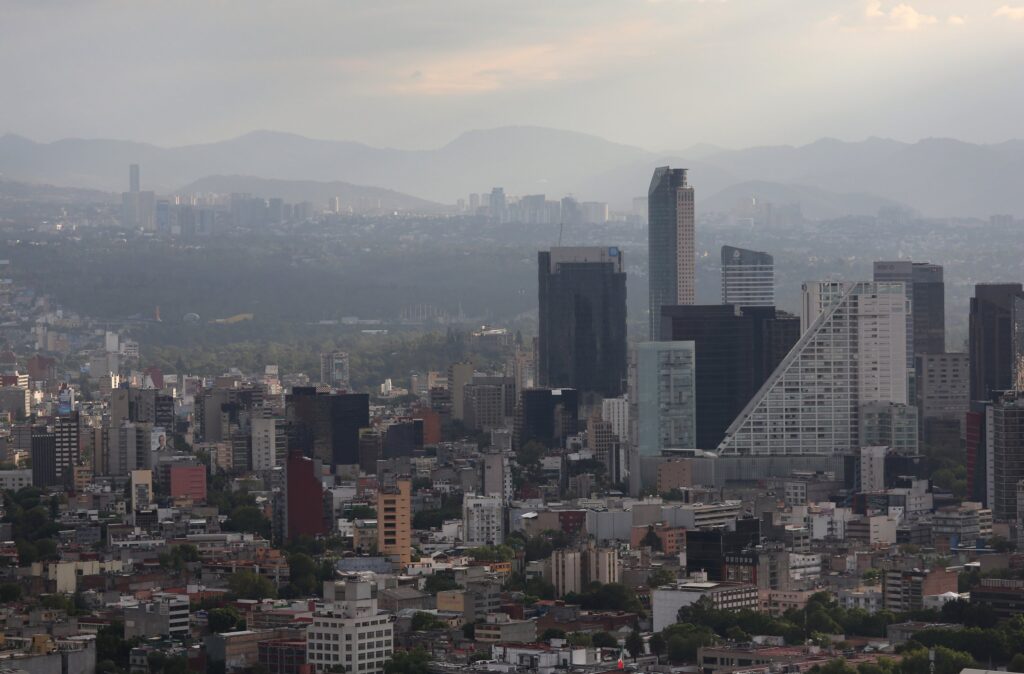 Yes, building a city on land in the middle of a lake is probably not the best idea. As the need for water grows, the authorities are pumping more and more water out of the lake, further destabilizing the soil.
The result? The Mexican capital sinks 15 cm a year, which is pretty serious.
34. Chichen Itza is one of the Seven Wonders of the World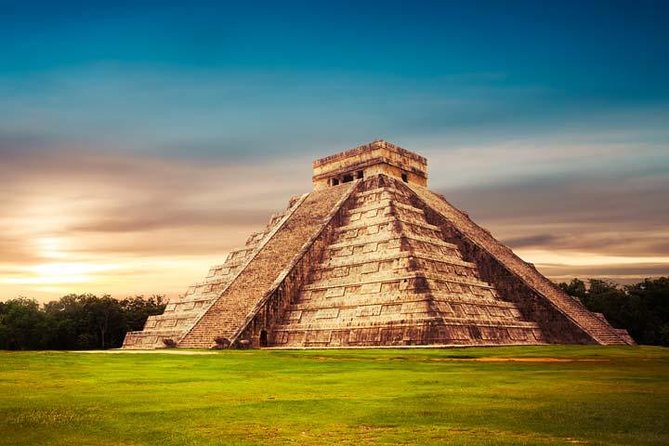 This is probably one of the most interesting facts about Mexico! Chichen Itza was built somewhere between the 8th and 10th centuries AD and is visited by over 2.6 million tourists every year. It is beautiful!
And, according to some lists, it is one of the Seven Wonders of the World. Ironically, the land beneath this ancient wonder was privately owned until 2010, when the Yucatan government finally acquired ownership of it.
35. There are many cabs in Mexico City
Mexico City has more than 100,000 cabs, the largest cab fleet of any city in the world. This army of cars serves a population of 90,000,000 people. Even if you associate a city like New York City with taxis, there are only 14,000 cabs on the streets of the Big Apple.
We hope you enjoyed these interesting facts about Mexico. If you're interested in other facts, check out the next article!
Dear Friends, please subscribe to our VKontakte group, where we publish the most interesting and useful articles.