Medical in Thailand – to be sick or not to be sick?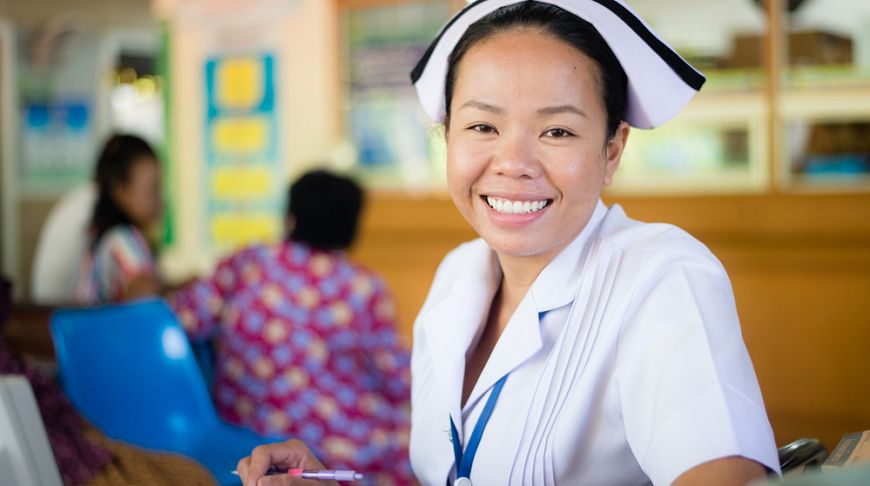 In Thailand, there are 1000 public and 450 private clinics. After the reform of the health care system in 2002, a wide range of free medical and preventive services is available to the country's citizens. More than half of the certified clinics are located in Bangkok, as well as many hospitals in Pattaya and Chiang Mai, on the islands of Phuket and Samui.
Thailand ranks 81st in the world on life expectancy – 74.4 years – and 47th in level of medicine. Russia ranks 116th in life expectancy (70.1 years) and 51 place in the level of medicine. Leading Hong Kong with an average of 84 years of life.
The best clinics in the kingdom
The international Bumrungrad Hospital in Bangkok is considered the best and largest in South East Asia. This medical complex consists of three specialized centers, has state-of-the-art equipment and is certified by the American Institute of Surgery. The clinic ranks first in the world in terms of the number of patients from other countries. Almost all doctors at Bumrungrad have been certified in the United States, and trained at top universities.
Also popular with foreigners medical center "Bangkok Hospital Group. This corporation has 16 clinics with the latest equipment, employing specialists in various fields of medicine, as well as translators in most languages.
Another very famous chain of clinics in Thailand is Samithivay. It has the equipment at the level of the best American and European hospitals, and is accredited by the Joint International Commission.
Thai clinics, like Russian clinics, prefer to provide outpatient services. Inpatient care is used only in extreme and urgent cases or by appointment.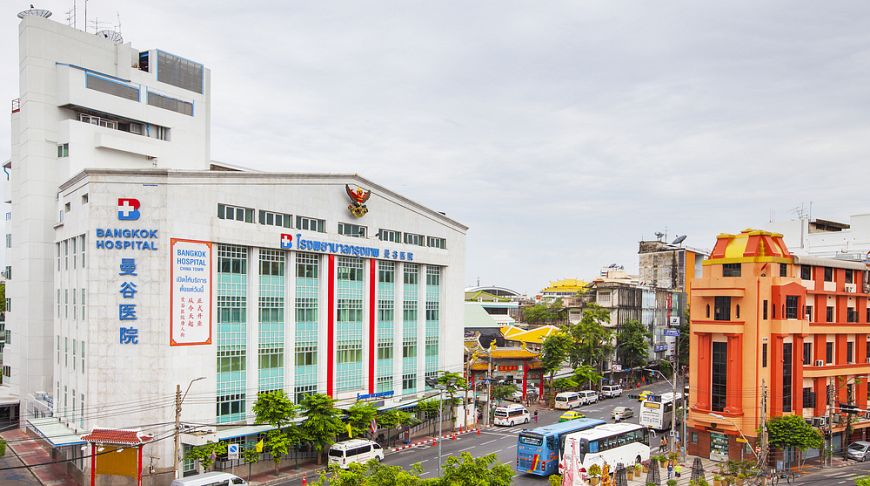 Photo: shutterstock
Narrow specialization of doctors
The only drawback of Thai health care is the narrow specialization of doctors who were trained in Britain and the United States. Therefore, it is difficult to find a specialist in the country who can assess the clinical picture as a whole. You will be well treated for teeth, orthopedics or cardiology surgery, but if there are many diseases, prepare for a trip to several doctors.
Popularity of Traditional Medicine
Thai medicine is based on a combination of traditional Oriental methods of recovery and modern scientific approach. Many people today prefer folk medicine over conventional ones. The Institute of Thai Traditional Medicine has existed in Thailand since 1993. Lots of foreigners come here for treatment of musculoskeletal apparatus with ointments, tinctures, aromatherapy, massage, and other remedies. The authorities have approved the production of ointments, oils, and other medicines based on folk recipes.
Medical Tourism
Thailand, Singapore and South Korea are the top 3 destinations for medical tourism in Asia. The main areas of tourist medicine are plastic surgery, cardiology, cosmetology and dentistry. The most frequent visitors to Thailand come with brain diseases, Parkinson's disease, paralysis after a stroke, cardiac problems, eye diseases. The Kingdom is a leader in sex reassignment surgery, dentistry, orthopedics, and heart surgery. Obstetricians and gynecologists offering in vitro fertilization and other procedures associated with infertility treatment for women have established themselves well. Lots of tourists come to Thailand for the purpose of losing weight: local doctors successfully cope with overweight problems. The clinics employ the best specialists: nutritionists, endocrinologists, physiotherapists, who help reduce weight significantly, improve health, and undergo rehabilitation.
Benefits
And yet: why do people from all over the world travel to Thailand for recovery, treatment, and recreation? There are several reasons. The first one is the low cost of treatment. Comparable to European quality medical procedures in Thailand are 20-50% cheaper, in some cases up to 70% cheaper. Foreigners gladly spend the money saved on rehabilitation, recreation, and accommodation. The second reason is the high quality of medical services. The number of world-class specialists in Thailand has grown in recent years. By the way, all local hospitals are licensed by the Ministry of Health. The third reason for the popularity of Thailand for treatment is a developed tourist infrastructure. The Kingdom is one of the most favorite and popular holiday destinations at any time of year. Thailand attracts with its wonderful warm weather, snow-white beaches, and ecologically clean nature. Foreigners are attracted by Asian cuisine, variety of fruits and seafood, rich culture and friendliness of the population.
Foreigners, like locals, are entitled to free medical care, but only if they have insurance or work officially.
For pensioners Thailand offers special sanatoriums for rehabilitation after treatment and operations. But people who come from the CIS countries prefer outpatient treatment and independent living in a house or apartment.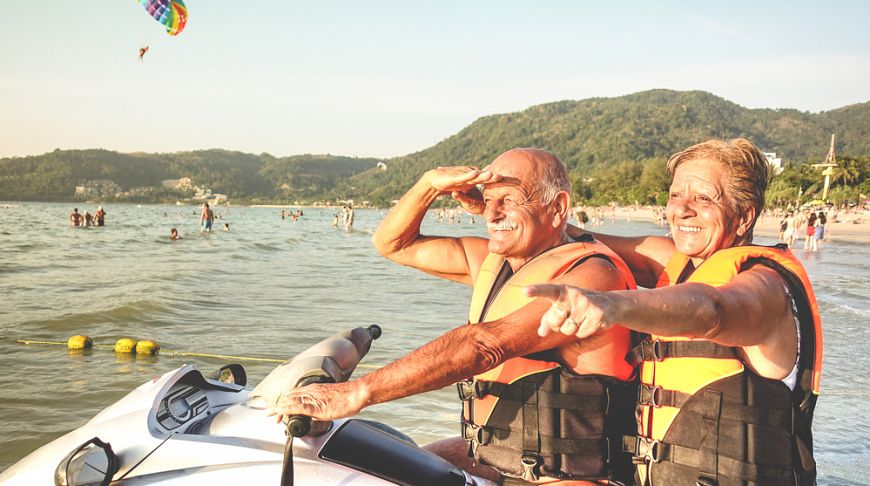 Photo: shutterstock
Housing in Thailand
A foreigner can buy a house or an apartment safely, quickly and in accordance with Thai law. Russian-speaking specialists of our company, registered in Thailand and with an official permission to operate in the field of real estate will help you. The company has years of experience and hundreds of good reviews from the grateful home buyers in Thailand, many of whom have become our friends.
Thailand – a truly unique country, where along with well-developed tourism and entertainment is available world-class medicine.
We would like to thank Gallery Real Estate Co., Ltd for their help in preparing this article. Ask for advice and help in finding accommodation in Pattaya by phone: +66 911 922 111 or by mail: [email protected].
The specialists of Gallery of Real Estate will meet you at the airport, put you in a rented apartment or hotel, will help you with the choice of excursions and with domestic issues.
Medical care in Thailand – reviews
Current and potential tourists better read. Have you ever used health insurance abroad? So far we've been lucky. But this time, on the second day of his stay in Thailand in the morning my husband woke up with flus. It didn't hurt at all.
If you don't speak English, you're not human!
Health to all! I am writing objectively! Short story about Rayong-Bangkok Hospital! Today, 11/11/19. I had fever this morning, chills, cough, stuffy nose. Was insured with VTB. I got maximum coverage.(It was not my first time in Thailand, do not forget about the existing ones.
Medical care is good, but expensive, insurance covers the cost.
We were in Thailand many times, particularly in Phuket, went to the hospital a lot of times with various problems, always helped . always do in Russia, if there is a need to go to the hospital I call the insurance company and .
It is cheaper to take the medicine with you.
Dear friends, my review for those who are just about to go on an amazing trip to Thailand. Since we just got back from our trip, I want to warn everyone! Regarding medicine I will tell you everything in order based on personal experience.
Medicine in Thailand at a high level especially folk medicine
Good day on vacation in Thailand as it happened to me as an accident (insurance)) they had to deal with both traditional medicine and the hospital in Pattaya. At the time of the group ride.
Medical care at a high level for your money.
Good afternoon, I will leave my review on medicine in Thailand. Everyone knows very well that without insurance it is better not to fly to Thailand. We bought extended insurance and as they say not for nothing! On arrival, on the third day of vacation.
The level is high, just pay.
When the thunder thunders, baptized abroad will be too late. How much they say and how much they write, but about the lack of health insurance for the next Russian tourist in trouble abroad can be heard often. The holy faith of "what with.
". AND PRAY THAT THE INSURANCE DOES NOT FAIL!"
I think all reasonable thinking citizens take out health insurance before traveling abroad. No matter how many times I travel, I've never had to use it. But that's in Europe. As for Asia, it is much more insidious; if you go there you should take special precautions.
Do not go to Thailand without insurance!
The high level, professionalism, medicine is included in the cost of treatment and there is no need to run to buy it.
After a 3 day safari through the Similan Islands, my older brother got sick. He had a high fever in the evening and had a lump on his stomach. We had to leave Phuket in the morning and fly to Bangkok. We had a big one.
Medical care in Thailand is top-notch, you want quality treatment – pay!
Hello all! I will write a review of medicine, what I know and what I had to deal with, during my trip. Of course, those who travel a lot know that you have to buy insurance, and it is desirable an expanded insurance that fits.
Do not drink alcohol, otherwise insurance is meaningless!
Greetings, gentlemen travelers! I want to share with you my sad story and warn everyone – do not drink (alcohol) in Thailand! Or don't drink when you do something extreme. I cut my finger while boating in Pattaya, badly.
Good Thai service. Insurance in action.
Hello! I will describe the first time I agreed with my wife )) I have a fearful nature, so every trip we try to protect ourselves. Although we do not have huge finances, but we take insurance to cover all the risks.
The quality of medical services is excellent.
Friends, never neglect insurance. Remember, first of all, choose an assistant (it is he who will work with you in case of an accident), and then the insurance company (of course, if you go deeper into the subject, there is also a concept.
Everything was at the highest level.
It so happened that during a vacation in Patai, I needed urgent medical care of a gynecologist. Fortunately we had the most extensive insurance and we were sent to a tourist hospital. When we got there we realized we were not the only ones.
Insurance, it's power.
It was in the evening, there was nothing to eat, so we went to a cafe near the hotel to have something to eat. I had a craving for a hamburger, so I decided to indulge myself! In the end, 2 hours later, I realized that dalivalyvatsya, all taken with him to.
Beginners to skiing – no!
I went skiing with my girlfriend to Bulgaria. Bought a policy-assistance AP Companies. The girl had never been skiing, so before going on vacation she had been skiing with a trainer for a couple of weeks. Practiced at the resort itself, too. But no one.