Limone sul Garda
Limone sul Garda (Italy) – the most detailed information about the city with photos. The main sights of Limone sul Garda with descriptions, videos and map.
Limone sul Garda (Italy).
Limone sul Garda is a small resort town in northeastern Italy on Lake Garda. The area was once known for growing lemons and other citrus fruits, but the town is not named after them. Limone sul Garda is one of the most charming places in Lombardy and one of the best resorts on Lake Garda.
The name "Limone" comes from the Latin word for "border" and "sul Garda" distinguishes this town from the town in the province of Piedmont.
What to do (Italy):
From €169 per tour
Live Venice
An easy, creative, and soulful stroll through Venice with your new friend
€300 for the tour
Rome from scratch: a summer walk with siesta
A tour of the main cultural and historic sites of the Eternal City
Geography and climate
Limone sul Garda is located in the province of Brescia on the western shore of Lake Garda. The town is located on the mountainous northern tip of the lake and is surrounded by rocky cliffs.
Limone sul Garda is 65 km from Brescia, 50 km from Trento and 90 km from Verona.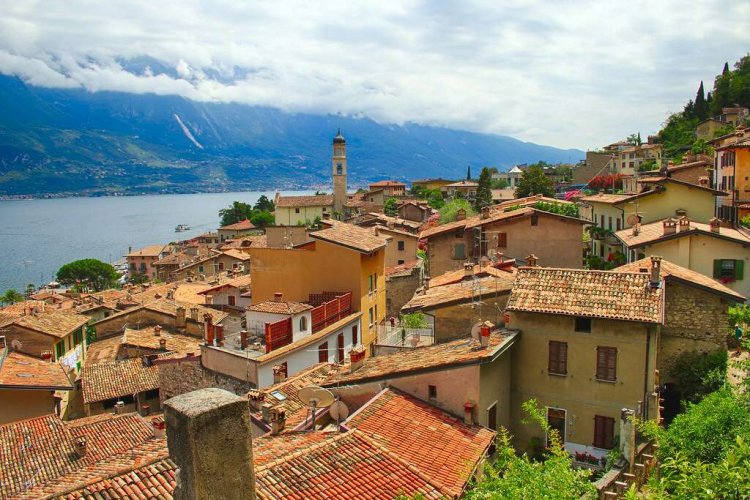 Limone sul Garda
Tourist information
Population – 1.1 thousand people
Surface Area – 23,03 km 2
Language – Italian
Currency – Euro
Visa – Schengen
Time – UTC +1
In Limone sul Garda you can buy excellent local olive oil.
History
In the 15th century Limone developed from a typical fishing and olive-growing village into the northernmost center for the cultivation of citrus fruits such as lemons and oranges. The town was named Limone San Giovanni in 1863 and got its present name in 1904. Unfortunately, citrus production fell into disrepair during World War I and was never restored afterwards, as the Italian market was filled with cheap lemons and oranges from Sicily.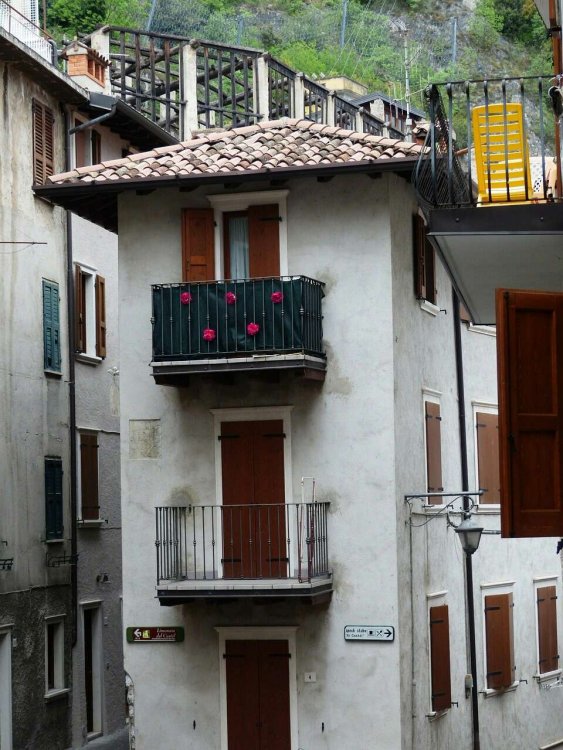 Limone sul Garda
How to get there
The nearest airports are in Bergamo and Verona. Limone sul Garda can be reached by car or bus from Brescia. Also the city is connected by ferry to Malcesine.
Interestingly, until the second half of the 20th century, there was no road here.
Attractions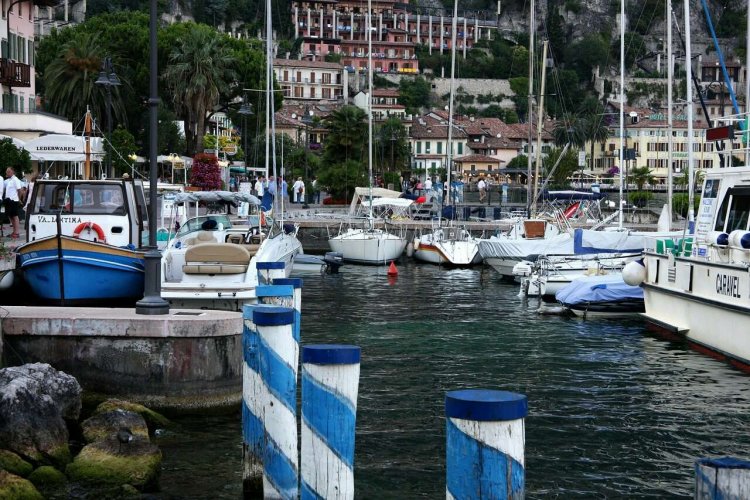 Old Port
The historic center of Limone sul Garda is a maze of narrow paths and stairs. The heart of the old town is the small harbor of Porto Vecchio ("Old Port"). From here narrow streets filled with tourist stores wind along the shore and up the slopes. It's full of beautiful spots and picturesque terraces, as well as cozy cafes where you can eat and drink while admiring the views of the lake.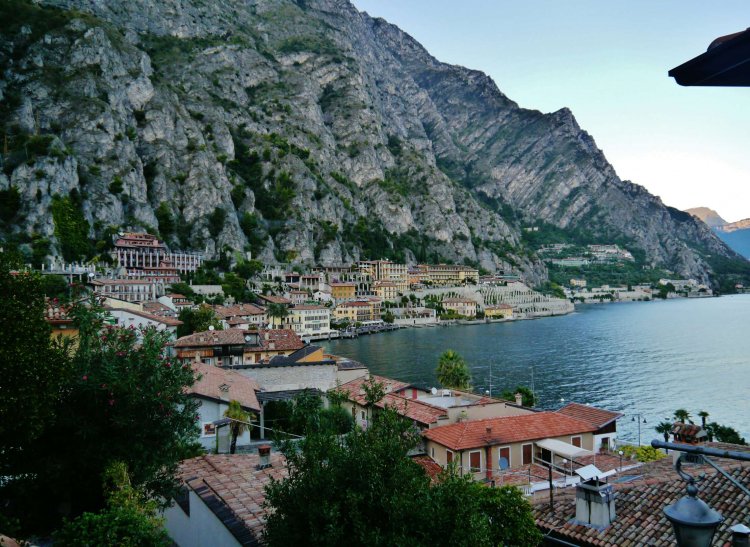 Limone del Castell
Limone del Castel is an old lemon grove with terraces and stone columns. In order for the citrus trees to survive the winters, temporary roofs had to be erected over them.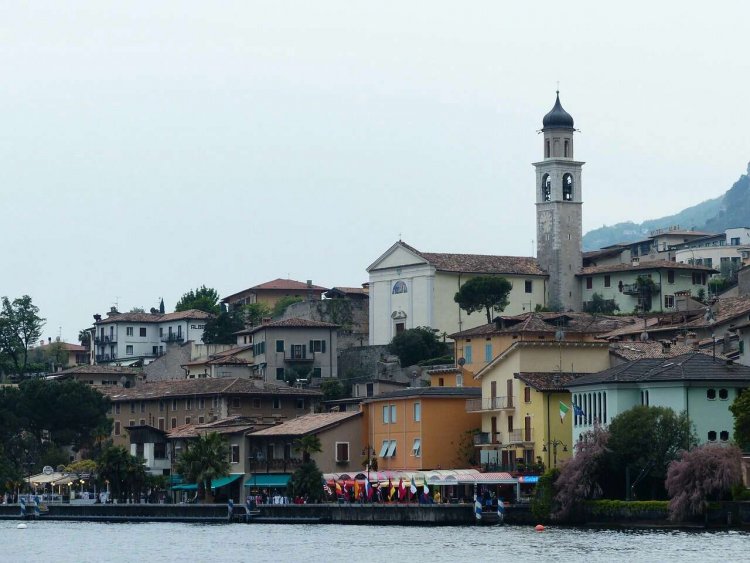 Chiesa di San Benedetto
The Chiesa di San Benedetto is an ancient Baroque church, probably founded in the 10th century. The present parish church was built between 1685 and 1690, designed by Andrea Pernici. The bell tower was added in the 18th century.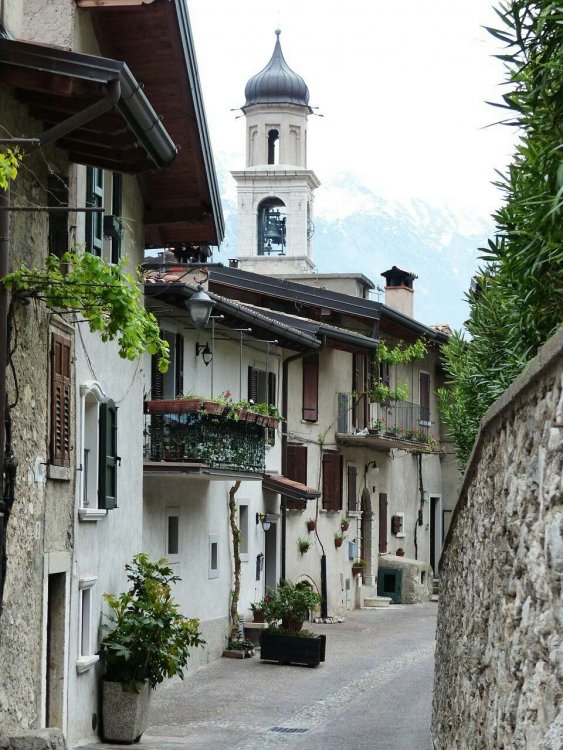 San Rocco
San Rocco is a small 16th-century church near the old port. It was built in gratitude for the deliverance from the plague. In 1539 the church was decorated with beautiful frescoes and in 1769 the bell tower was erected.
Interesting tours
€200 per tour
Hidden corners of Venice
Medieval, graceful, fragile – walk through the most authentic quarters of the city and comprehend its soul
€120 per excursion
Rome – a sightseeing tour of the major sites and the undiscovered ghetto
Trace the city's path from Antiquity to modern times and learn about the inhabitants of the past and present
Lake Garda
Had fate happened to send me in those days to somewhere on the Italian seashore other than Lake Garda, I suspect the course of events would have been the same. I would have had a cup of tart espresso in a café overlooking the water, dropping all business and excused phone calls for a siesta. Then I would walk the crooked streets, admire what I saw in the shop windows, fail to walk solidly past the ice cream man, listen to tales of deeds past, if I had a guide. I would have savored new Italian words and wagged my eyebrow at the familiar Italian "Bellissimo.
It almost turned out that way, except that the coquetry was blown away by the light wind coming down from the mountains and the slight rocking on board the yacht, and instead of handbags and shoes I was inspired by green lemons and triangles of sails.
Tranquility is what one comes here for. And let all sorts of thoughts and even demons lurk behind the mask of serenity, without a false narrative, it's just good here. Italy and its small region of Lake Garda, with the largest freshwater reservoir in the country, is a model of soulful harmony. History is intertwined with vines and breathtaking views, which you admire from everywhere: from the water, from the shores, from the bell towers.
You catch yourself thinking that you just want to be silent, to sit on a bench, watching the waves breaking on the shoreline rocks, sniffing the aromas of a pizza parlor and pretend to read a book. That is, to do only that for which in normal life completely lacks time, and patience. Winston Churchill, for example, as a guest of Villa Feltrinelli on Lake Garda, quietly and peacefully painted watercolor landscapes, and earlier Benito Mussolini, abandoning everything in the world, spent two years with his beloved woman Clara Petacci, although according to historians Duce hated the lake.
Ezra Pound, the famous American writer at the beginning of the last century, wrote to his friend James Joyce that a trip to Lake Garda, in particular to Sirmione, was worthwhile. To this day, it is. Consider this post a continuity from Pound!
Spending time at Lake Garda can hardly be called a time of wisdom, rather it is that very, rare enjoyment of life available only to sybaritic perfectionists. The ability to live and breathe in each particular moment of time, putting everything aside for later. And all of this comes with the geographical change of scenery, not circumstance, menopause or retirement age. In such places, you become an adult a little earlier, and perhaps not for long. Exactly for as long as it would take your soul and heart to settle down.
After seeing off the sun behind the mountains, you walk along the promenade in the town of Salo and immerse yourself in Italian life. You chat to the aunts who sell embroidered cushions and dried lavender at the fair, pet someone else's cute dog behind the ear, and again and again you can't resist the "gelato" – ice cream, which is delicious in very few places. It's like the script of an Italian-style short film.
In this mental rapture from the views, the water surface of the lake, and the aromas, you forget all about calories and cheek by jowl, though carefully holding the instruments according to etiquette, you eat local delicacies, betraying your gastronomic dietary principles. You just have to eat! Watching Italians cook is a separate pleasure. Don't deny yourself that treat if you get the chance. No matter how many Michelin stars the chef has and what guides his restaurant is listed in. He's a food-loving creator in the kitchen.
That's how I watched Gianni Briavarro, owner of Locando Del Benaco in Salo. The dishes that are served on Lake Garda in general are traditional – pasta and risotto. Except that local chefs like to cook with local produce – and offer dishes of lake pike and perch "persico," mushrooms from the surrounding forests. Gianni cooked just those with incredible tenderness. And I learned a new Italian word – Scarpetta! It's pronounced in a commanding tone and calls for cleaning up leftovers with a piece of bread, to blot the olive oil off the plate!
Days at Lake Garda will have a clear schedule, with staggered walks along the shore alternating with hearty Italian meals. That's what they call a vacation on the Lemon Riviera, and by and large, Italian idleness. But there are other ideas – go to Sirmione to admire the Scaliger Castle, check out the villa of the marginal and rebellious poet Gabriele D'Annunzio. Or take a kite, hoist a sail, catch the wind.
Maria Callas in her old age regretted spending so few days in her home in Sirmione on Lake Garda. What I will regret in my old age, and whether these thoughts will be memories of a few days at Lake Garda, even I do not know. But there is still time to return to Lombardy.