Life in Norway: features, prices, pros and cons
Norway is considered almost a socialist paradise on Earth. The standard of living and satisfaction of the population here is such that the inhabitants of the European Union are jealous. Severe, but beautiful northern nature, high wages and pensions, decent medicine and general comfort – all this is in Norway.
But neither socialism, nor heavenly life is not to be found here – everything is more complicated than it seems at first glance. Although, if you are going solely for the financial well-being, then the right place. What is it like to live in Norway through the eyes of domestic immigrants? Read below.
The beautiful nature of Norway. Photo from freepik.com
Economy and the labor market
In the 1960s, huge deposits of oil and gas were found in Norway. Today it is the backbone of the local economy. The latter, as in Russia, is highly dependent on world prices of petroleum products. In addition, the country has developed the energy sector. The surplus of generated electricity goes to neighboring Sweden and across the strait Denmark and Germany.
Not surprisingly, specialists in oil refining and electricity are highly valued and in high demand. However, in Norway there is a shortage of workers in other categories: medicine, education, construction.
Foreigners with no special education and with minimal experience can find work in the fishing and processing industries, as well as in mines and on oil platforms.
The labor of fishermen, miners, and oil workers is hard, but also well-paid. Photo from freepik.com
Food and housing prices
The inevitable consequence of high wages and living standards is equally high prices. "I rejoice in food prices when I come to Russia, and I don't accept any complaints about how everything has become more expensive," Dmitry, a Russian who moved to Norway 10 years ago, shared his opinion with the Migrantu Mir website.
Despite high prices, no one in the country is poor – almost every family can afford not only basic products, but also a good car and a regular vacation in nature. Photo from freepik.com
The main item of expenditure in Norway is rent and utilities. You can rent a "one-room" in the capital for 10,000-11,000 kroner. Plus another 1,000-1,500 kroner for utilities. In the province, and even in residential areas, prices are 1.5-2 times lower.
As for the full-fledged country houses, not temporary frame houses built for the same loggers, only well-to-do people can afford them. Prices for clothes and shoes in the country are comparable with Moscow, but the Norwegians themselves prefer or visit in neighboring Sweden or buy in the sales.
It is also better to fill up abroad. That way you can save 15-20%. Photo from freepik.com
Food prices in the Scandinavian paradise are higher by an order: 250 rubles for a loaf of brown bread, 380 – for a dozen eggs, a little more for a pack of sausages and as much as 1700 rubles – for a kilo of the most common beef. Not surprisingly, many Norwegians, who allow the geographical location of residence, every 2-3 weeks go to a neighboring Sweden, where all products are at least 1.5-2 times cheaper.
The Swedes are aware of the peculiarities of Scandinavian pricing. That is why they opened a bunch of stores in the border zone, offering not only food products, but also clothing, furniture, electronics, and building materials. The difference in prices for these categories of goods is not so great, but it is quite possible to save 30-40%.
Salaries and Pensions
The average wage in the country is 44,800 kronor a month. Even in spite of the high price level, it is a good salary not only by Russian, but also by European standards. Moreover, the level of minimum wage is prescribed in the country by law, and it is not a pathetic handout in the form of minimum wage.
Professionals who graduated from the Norwegian or accredited in the country of foreign universities can not pay less than 44,150 kroner. And those who have only a bachelor's degree – less than 41,000 kronor. But even without higher education it is possible to earn 25,000-30,000 kronor on a fishing trawler or an oil platform.
In Norway the official working day is 7.5 hours. Anything above that is paid at 110% of the salary, and weekend work is 150%. Photo from freepik.com
Norway has a fairly high retirement age of 67. But life expectancy here is not insignificant either – almost 82 years. And the difference between men and women in this indicator is not great. The country has a fairly complex pension system, but to enjoy all its advantages, you must work for 40 years.
However, foreigners from outside the EU is only 3 years to get the minimum pension. It is 14,160 kronor a month. Which is more than many salaries in Eastern and Southern Europe. Carefree travel around the world may not work, but enough to live comfortably.
Upon retirement, many Norwegians move to the south of Europe – it's cheaper there. Photo from freepik.com
Features of life in Norway
In Norway there is no clearly defined Russian diaspora, but there are various associations of Russian-speaking people. These societies hold events and meetings, and there to help each other learn the Norwegian language. Most migrants come here for a very high standard of living. According to this indicator, Norway ranks second in the ranking of countries of the world.
Pros:
High salaries and pensions. The average salary in the country 44,800 kronor. At current exchange rates it's almost 375,000 rubles.
There is practically no corruption and crime.
Activity of state institutions is aimed at caring attitude to citizens and optimal solution of all their problems.
Good ecology – even the purest water flows from the tap and you can drink it without fear.
It is possible to get free higher education.
A positive attitude to immigrants from Russia.
The high level of social protection.
Still, Norway is a different country. Expect that, having come here, you quickly adapt and feel at home, at least silly. As our fellow immigrants say, the persistent Russian boredom eats many. Therefore, the disadvantages of living in Norway is worth mentioning separately.
Minuses:
High taxes. For a small salary is only 25-30%, but with its growth, taxes reach 50%, and the maximum level of taxation for businesses can be 80%. However, there are also pension and social contributions, taxes on luxury items (house, car, yacht) and indirect taxes, for example, in the form of toll roads. Be prepared to pay one-third, or even half, of your income to the state.
High prices for food, clothing, housing. Prices are so high that Norwegians prefer to go shopping by car in neighboring Sweden – it's cheaper.
A modest selection of goods. This applies to food and clothing, shoes, furniture or electronics. While the quality of all goods is at a high level. But of any variety in the form of a few dozen varieties of cheeses or sausages – even in the local supermarkets – is out of the question. Norway is definitely not about shopping.
The climate is harsh. Norway is a northern country. Most Russians, perhaps, it will not be frightened, but still lovers of warmth is unlikely to be comfortable here. Snow, ice, cold winds and short cool summer – you must be prepared for that.
Underdeveloped cultural life in the country. In Norway there are almost no major events, festivals and folk festivals. For those who like active life and recreation, it will seem pretty boring.
Communication. Despite the fact that the Norwegians love almost every weekend away with his family out in nature, to communicate, they are terrible introverts. It's almost impossible to meet people who talk and laugh in cafes, on public transport or just on the street. At the same time, the locals are quite friendly. If necessary, you will be prompted, helped, even fed and allowed to spend the night. But all this with minimal strain on the muscles of the tongue. Immigrants think that Norwegians are simply boring and can't have any fun.
Employment. There is no empty place in the world. High wages in Norway with a shortage of their own specialists – a high level of competition among immigrants. If you do not specialize in the oil, electricity, medicine or IT-sector, and are not ready for hard work at sea or in the fish processing plants, it will be hard to find a good job.
Population and language
Norway is a relatively small country with a population of St. Petersburg, unevenly scattered across the four and a half Leningrad oblasts – from the northern analogies are nowhere to be found. Most residents are native Norwegians.
Migrants account for less than 1/6 of the population. And only half of them are Africans and Asians. So, those who are used to seeing European faces around them will like it here. By the way, the Norwegians themselves have a friendly attitude to the Slavs, affecting the cultural and historical ties.
The country has many dialects, whose speakers do not understand each other. Therefore most Norwegians have a good command of English. With his knowledge and you will not be lost. But Russian, alas, is not in honor here.
During the active maritime trade between the countries in the XVII-XX centuries there was even a mixed Russian-Norwegian language – Russenorsk. Photo from freepik.com
Geography and climate
It is commonly believed that Scandinavia is a kind of European Siberia. Norway is an exception in this regard. The warm Gulf Stream off its shores softens the climate. Average summer temperature in the country is +15 … +17 °С. Even in winter the frosts are a rarity in the coastal regions. But in January-February the temperature lowers to -5 … -7 °С during the day and -15 °С at night in the center of the country. Spring is a warm and dry time, but in the fall Norway becomes a typical rainy Peter or London – whichever you prefer.
Clearly attributing the Norwegian climate to the pros or cons is difficult – to a fan. But it can not be called a frankly harsh north.
Those who are used to the weather in St. Petersburg, Norway is unlikely to be frightened. Photo from freepik.com
Norwegian well-being and boredom
Behind the prosperous life in Norway there is an unmitigated boredom. And it is especially hard for Russians who have moved from more or less large cities. The almost total absence of cultural or concert events, stores closed on Sundays and the country dying out in July during the vacation season are realities that you have to put up with.
But in return, you get a high standard of living, free, in addition to your personal doctor and dentist, medicine, guaranteed stability in the future and beautiful nature, which you can enjoy every weekend.
Copywriter, budget travel and relocation expert at migrantumir.com (2019-2022). My dream is to travel around the world. I have three passions – books, travel and photography.
First-hand: A Russian woman tells us how she lives in Norway above the Arctic Circle
Before I moved to Norway, I thought the population was concentrated only in the southern part of the country. But up there, up north, there is nothing but tundra and permafrost and "polar bears rubbing against the earth's axis. Life threw me to an island beyond the Arctic Circle, and I was surprised to find that life is boiling here, too. And many of our ideas about this land and its inhabitants are far from the truth. I decided to share my observations about the Norwegian north and Norwegians. And maybe break some stereotypes about this harsh part of the country.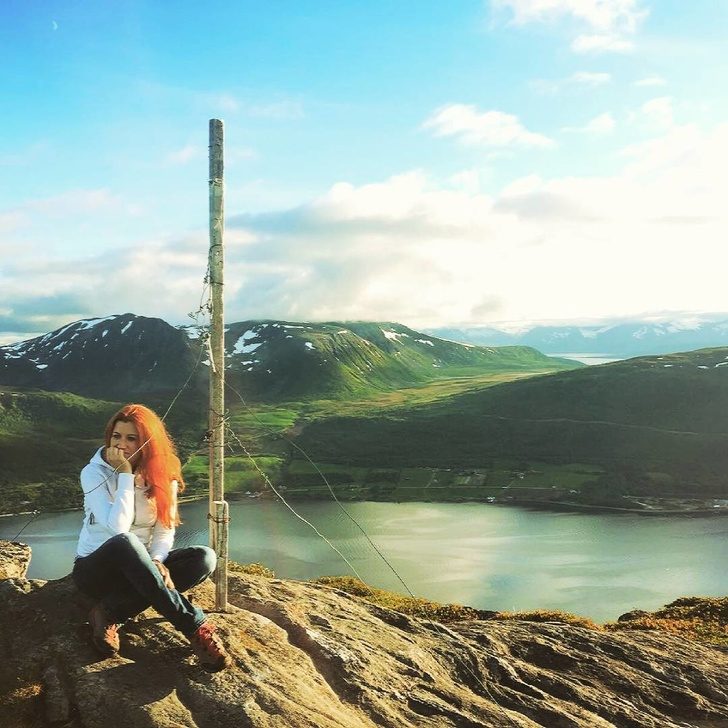 I will start with the notorious bears. There are no bears in our latitudes. And there never have been. Neither are there snakes or ticks in the woods. You can walk freely in nature, the only thing you can meet behind a bush is a reindeer. Here he is for the king. By the way, most of the Norwegian polar region is washed by the warm Gulf Stream, and therefore there are no severe frosts. Yes, even – 7 ° C in winter is fear and horror for the locals (I had to send all mega-warm jackets and boots to the closet). On average, our polar winter is from 0 … – 2 °C to 0 … + 3 °C. And so it goes round and round until May.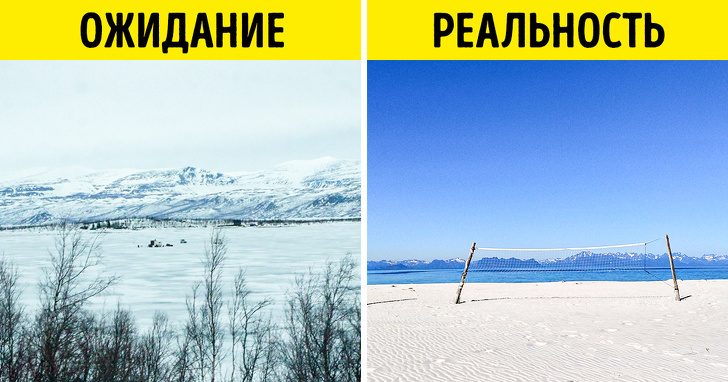 But in summer beyond the Arctic Circle it's beautifully sunny. If you dream to quickly and qualitatively get a honey-chocolate shade of your skin, then come to the resorts of the Arctic Circle. Due to the fact that the sun's rays fall here at a more direct angle, the tan is laid on the skin instantly. On the northern islands you will find a huge number of beaches with the whitest sand. They range from the wilderness to the fully stocked campsites and all sorts of activities for holidaymakers.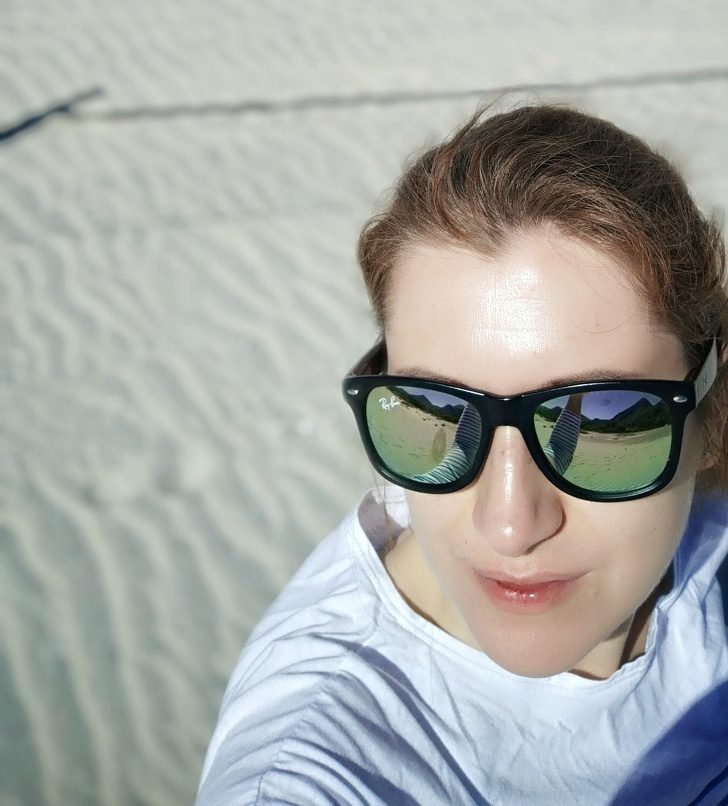 I am often asked by friends how I survive the polar night. "It's always an eye-opener out there!" Not really. We have a polar night that lasts about 2-2.5 months (from about November to mid-January). Yes, the sun doesn't rise over the horizon, but since the celestial luminary is a huge star, its rays do peek out from around the corner. There is a sort of twilight effect (at least when it's not overcast). It usually lasts about an hour between 11 and 12 in the afternoon. The first day when the sun begins to show over the horizon is almost a national holiday in the north of Norway. In the past, schools even canceled classes on this occasion. Now there are no such indulgences for children, but still the appearance of the first rays of the sun is celebrated everywhere – they eat waffles with jam and drink liters of hot coffee.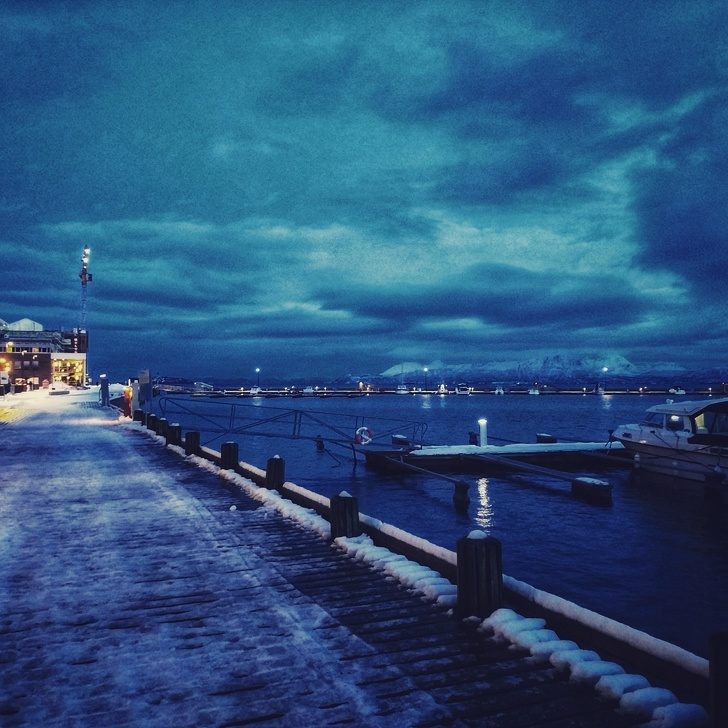 And if everything is more or less clear with the polar night, then the polar day is, frankly speaking, another ordeal. The sun does not set below the horizon, but shines the same at 12 noon as it does at midnight. Many people from southern latitudes mistakenly think that two and a half summer months are a paradise for round-the-clock walks and admiring the nature. In fact, it is very hard for a visiting person to adapt to the non-stop daylight. My body is constantly subconsciously waiting for darkness to start producing sleep hormone. During the polar day I always try to go south for at least a few days and take a break from the ordeal of the sun.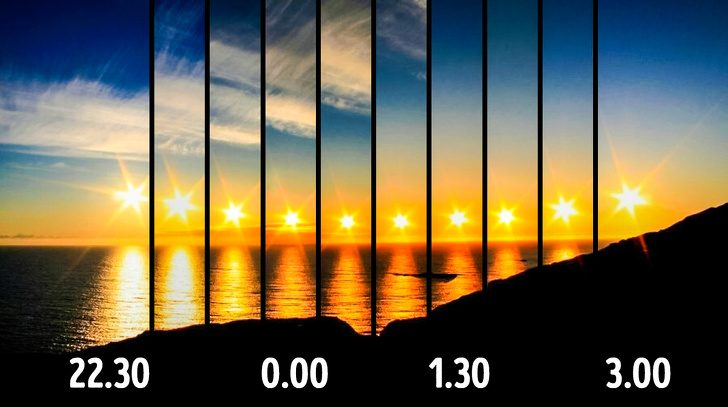 Norway has 3 official languages, 2 of which are varieties of Norwegian. Plus the language of the indigenous people in the north of the country, the Sami. But if you decide to move here, be prepared for the fact that in almost every village people speak their own dialect. The Northern dialects are different from the southern, sometimes to the extent that it is very difficult to understand each other Norwegians. And yes, in the vocabulary of the Arctic residents can be up to 10 different variations of the word "snow. In Northern Norway, I have acquired a new habit, unusual for a Russian person – NOT to save energy. First, here the rates are lower than in the south of the country, secondly, electricity comes mainly from natural sources (waterfalls), and thirdly, to leave non-stop lights, floor lamps, chandeliers on is an old local tradition (in the past, fishermen, docking at the shore, were guided by the lights of nearby houses). What should you be prepared for in Northern Norway? The fact that it is very slippery in winter. Because of the constant fluctuations in temperature, the snow melts, then freezes again. And it's not customary to sprinkle chemicals on the streets. The whole city turns into one big ice rink. Most Norwegians are trained since childhood to keep the balance on the ice, but if you're new to this business, then as soon as you arrive in the north run to the store for special overlays with spikes on the shoes. Almost every supermarket sells them.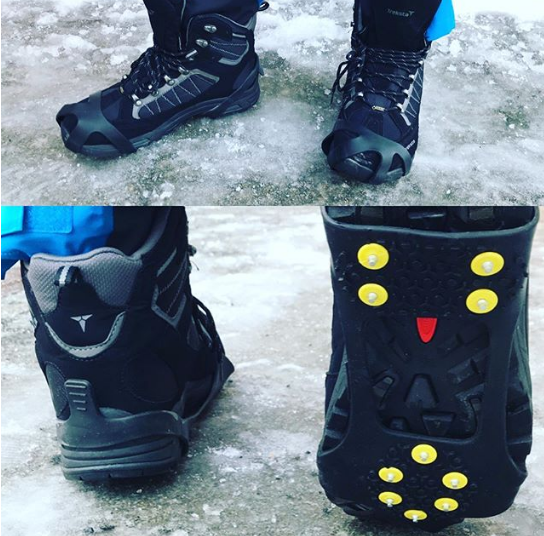 Northern Norwegians feel safe and do not lock their houses and cars. Especially in small towns: we know all our neighbors, we grill with them all on weekends, and we meet in the city sauna. But I am still psychologically uncomfortable if the front door is not locked two turns. What comes to mind for the average person when they hear about the people of Norway? Frowny, reserved, drink a lot, walk without a hat in winter. However, the residents of the northern part of the country can't do without communication – unlike the southerners. In the buses unfamiliar old ladies will ask your opinion about today's weather and ask for your name and personal information. In the stores neighbors will meet you to discuss the local construction project and tell you that Sven from the 15th house is getting married tomorrow.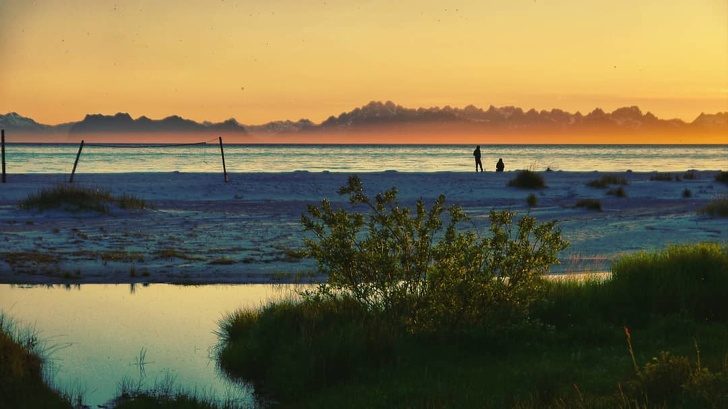 When moving to our area, be prepared for the fact that northern Norwegians are noisier than southerners, inconsiderate and like to insert foul words into their speech. A Norwegian friend of mine, a university teacher, moved to the north of the country and put her child in kindergarten. Already after the first day among the local children her son was cursing like a cobbler, and she was grasping her head in horror.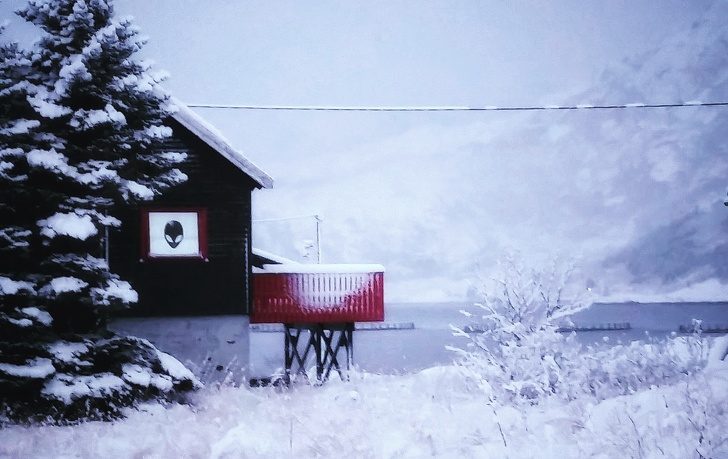 And by the way, about "in winter without a hat" – it's true. Norwegians go out for a walk in any weather, whether it's rain, blizzard, snowstorm or a complete combo of all these phenomena. Moreover, they teach their children to temper their bodies. In many kindergartens in Northern Norway the little ones are outside in spite of bad weather. Also, no one here will panic if a child suddenly decides to eat sand or dirt during a walk. Norwegians are sure that their body is adapted to the toughest tests. In general, Norwegians are traditionally very attached to nature. In the Norwegian language there is a very popular saying for all occasions: Gå på tur, aldri sur! It translates roughly as: "If you're sad, go for a walk!" In principle, we can say that this phrase has long been turned into a national idea. It is even followed by Norwegian doctors, who believe that the best remedy for almost any soreness is hot coffee in a thermos, waffles and a march over the mountains. And sometimes paracetamol.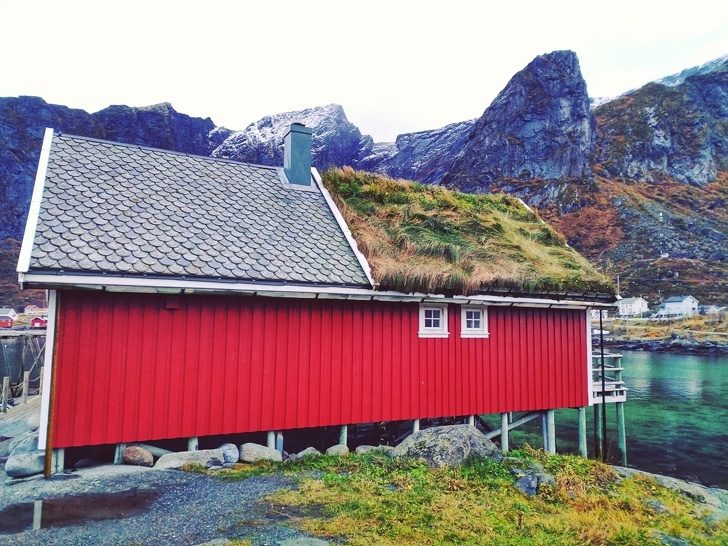 More than 85% of Norwegians consider themselves atheists. Nevertheless, in the country, all religious holidays are days off and vacations. However, locals celebrate church dates in their own way. For example, in Norway, an inherent ritual in the celebration of Easter is murder. Do not be alarmed, the Norwegians do not slaughter anyone as an Easter bunny, they just like to read, listen or watch crime thrillers, detective novels or mystery series throughout the holiday week. This tradition is more than 80 years old. Once upon a time, two poor writers decided to write a story about a train robbery in Bergen, and to promote their future book, they printed a small excerpt of their work in the newspaper on Easter eve without mentioning that it was just creative fiction. Such a stunt caused a huge resonance among readers. And even later, when the mystery of the robbed train was solved, Norwegians liked the idea of "playing detective" during the Easter holidays.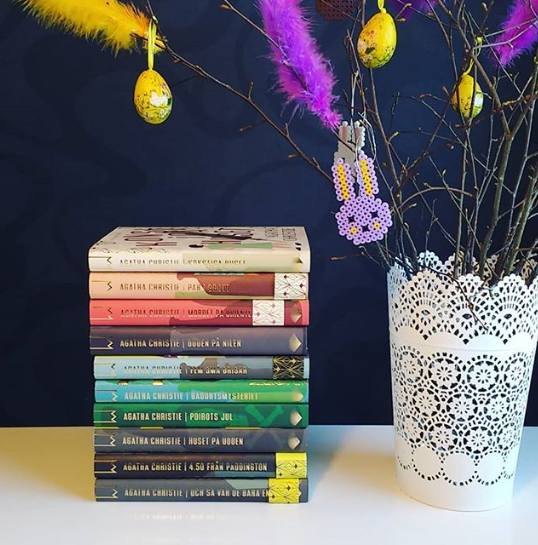 Christmas is also a test of fortitude. Especially in northern Norway. The fact is that in this part of the country they serve a traditional dish, lutefisk, for the Christmas table. This is dried cod soaked in lye. As a result of the chemical reaction, the fish acquires a jelly-like consistency, a specific pungent smell, and a soda-like taste. Lutefisk is served cold or hot and topped with grilled bacon. Southerners compare it to everything from rat poison to weapons of mass destruction. But if you like culinary experimentation, I suggest trying Christmas lutefisk at least once in your life.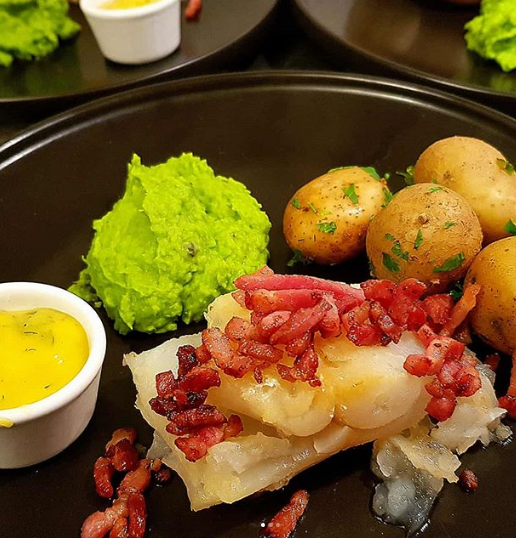 Northern Lights is probably the main brand of polar Norway. In our area you can see it from the end of September. It all depends on solar activity and cloudless weather. Many Norwegians use a special app, which with an accuracy of 85% can tell you when to expect the blazing sky. Most apartments and houses have panoramic windows, so you can enjoy this phenomenon from the comfort of your couch.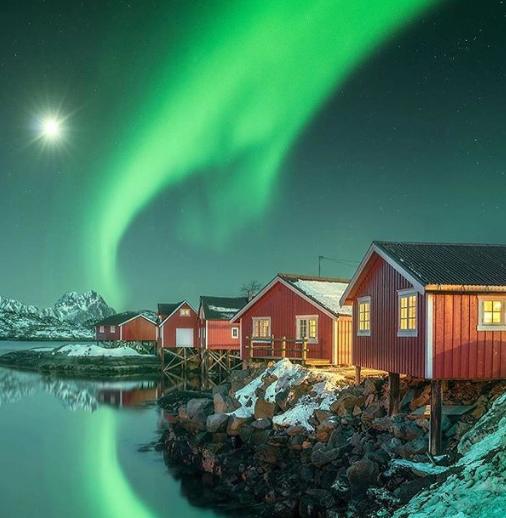 If you ask any Norwegian about the world-famous Danish concept of hygge, he would roll his eyes indignantly, because it was actually invented in Norway. The Norwegian synonym for coziness – kos – means warm light, soft music (or "slow" TV), lots of sweets, hot coffee or cocoa and a pleasant conversation with friends in front of the fireplace. And if you're a lover of fresh air, it's certainly skiing and all of the above in a mountain lodge by candlelight. On Fridays in Norway there is a separate kind of kos – Friday, or Fredagskos. Fredagskos is the enjoyment of chit mil: frozen pizza, chips and what has already become a Norwegian traditional dish of tacos.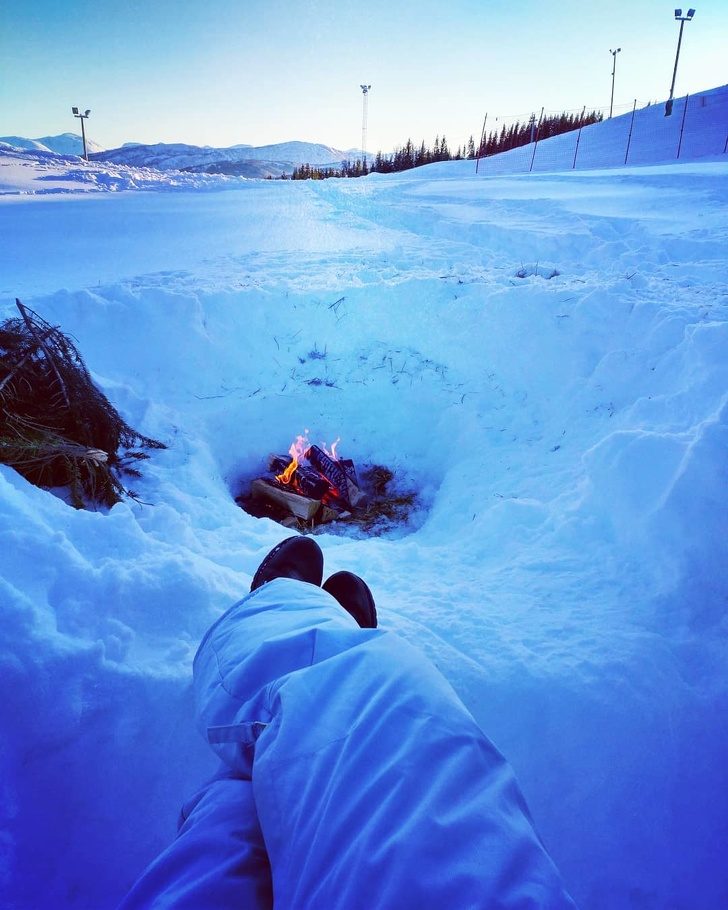 Northern Norwegians hardly ever eat salmon, although they do raise this fish on special farms. Most salmon is exported. Here, beyond the Arctic Circle, there is a real cult of cod. Cod boiled, fried, steamed, dried. And very tasty. Oh yes, and in our north every supermarket sells whale meat. You won't find it in the south. By the way, it was the Norwegians who taught the Japanese to enjoy salmon sushi. Norway at one time began to export this fish to the Land of the Rising Sun, chefs in restaurants have tried the new delicacy and implemented in their menus. So now there is a "taste of Norway" in any sushi bar around the world.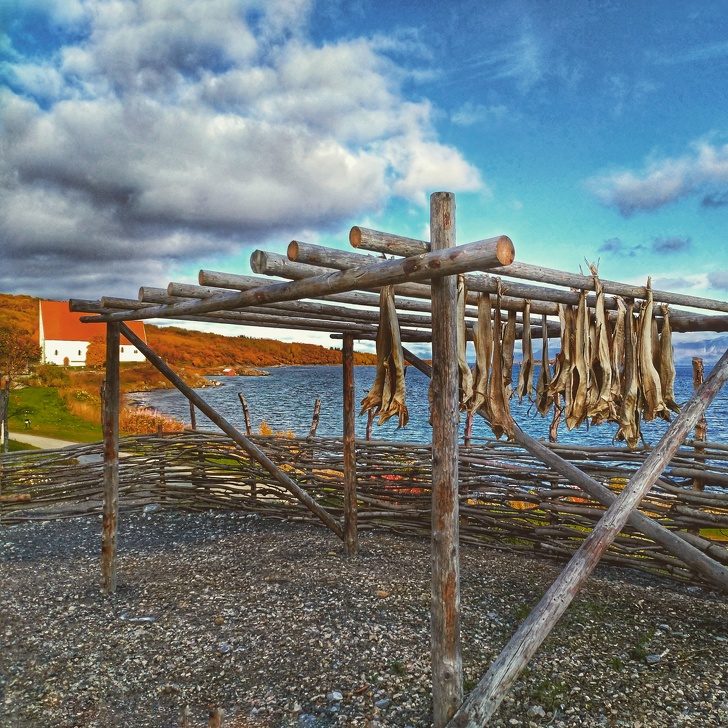 Norway is a country of victorious feminism and equality. It is forbidden by law during job interviews to inquire about the marital status of the candidate and the presence of children. Women gladly choose male professions. My neighbor, a young brittle blonde with blue eyes, works as an excavator operator while her husband is on maternity leave with his child. There is no child support in the parents' divorce here. The children live alternately with mom and dad for a week at a time. At first, it may seem that this is terribly inconvenient, because the child has to drag all their stuff and toys from one home to another. But in fact it's not: in every house the chad has its own set of all the pleasures. In Norway, very fond of and spoil children. The name of the newborn also give any – it can be mama, daddy, or even a double.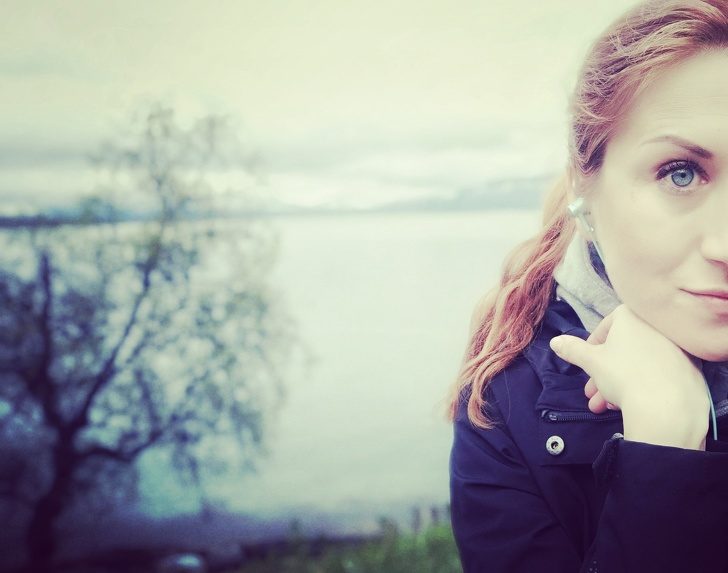 One of the biggest disadvantages of living on an island in Northern Norway, in my opinion – is isolation from the world. Despite the fact that it's the 21st century, we here are dependent on the whims of nature. During storms, ferry crossings and bridges to the mainland are closed. You find yourself cut off from civilization. The airport on the mainland is also likely to be closed. It takes two and a half days to get by car to the capital. And we have no railroads in the north. And in Norway they grow strawberries beyond the Arctic Circle. And on an industrial scale. It turns out that this berry is not so much in love with heat, as sunlight. Two and a half summer months of the polar day, when the sun never sets below the horizon, saturate strawberries with aroma and amazing taste. All the fields around our town are dotted with strawberry fields. Strawberries are eaten themselves and also sent to stores in the south. In Norway, strawberries from the polar region are the highest mark of quality.