La Beaulieu
450km from Paris (3hours by high-speed train), 75km from Nantes airport.
La Beaulieu is called the "Coast of Love," and it fully justifies its title. Arguably the most glittering, stylish and seasoned resort in France, the coast of which not so long ago was named "The most beautiful beach in the world.
There is a special atmosphere of beauty, relaxation and comfort. It is complemented by an endless beach with adjacent parks and promenades, which stretches for 12 kilometers of coastline.
Velvet sand, coniferous forests and nature reserves with salt marshes, majestic parks and a great climate "work" to ensure that you return here full of strength and health. Because of its specific natural features, La Baule has become a famous thalassotherapy center with two major marine health complexes with impeccable reputation: "Thalgo La Baule" and "Thalasso de La Baule-les-Pins".
The resort is suitable both for romantic journeys and for family rest, because it has attractions, children's playgrounds, complexes and studios of youth art.
After a day of leisure you are immersed in the vibrant atmosphere of La Baule at night, which during the day seemed calm and peaceful. Clubs and high-end casinos open, the sound of music echoes from different directions, spectacular shows and lively parties. A separate life lives the central, most famous quarter "Baule-les-Pins" – there is even a French film of the same name, inspired by this intriguing place.
In the refined panoramic restaurants you can not only indulge in the magic of French gastronomy, but also spend unforgettable evening watching life of the big and beautiful resort town from the bird's eye view.
Health indications
Natural Factors
Spa procedures
Medical reasons for recreation and treatment in La Baule
stress, fatigue, loss of vitality, depression
preparation for childbirth and postnatal recovery
postoperative period, rehabilitation after injuries
Signs of premature ageing (fatigue, loss of muscle and skin tone)
overweight, cellulite, metabolic disorders
respiratory diseases
cardiovascular diseases (except cardiovascular insufficiency)
functional disorders of the musculoskeletal system
immune impairment
body sluggishness
nicotine addiction.
The contraindications to stay at the resort include acute forms of infectious diseases, inflammatory damages of skin and internal organs, oncologic diseases.
The programmes for pregnant women and rehabilitation after childbirth are especially popular in La Baule – they are designed by leading specialists and conducted applying the latest achievements in the sphere of post-natal therapy.
The resort has a reputable center of preparation to childbirth and recovery of young mothers. The leading hotels create all conditions for staying with children from the age of 3 months.
Natural and climatic factors of La Baule
The warm waters of the Atlantic have a unique composition – they contain more than 118 macro- and microelements. This opens up a wide range of possibilities for the use of all the richness of ocean waters – the world-famous cosmetics and medicines are produced in La Baule. The pools and Jacuzzis with ocean water are refreshed every day, which allows to keep maximum of useful elements in it.
The salt marshes are not just a sightseeing attraction, which the spa guests enjoy visiting. It is a natural generator of therapeutic salts and organic substances. The microclimate of the marshy outskirts of La Baule is also very healthy.
The ocean air is distinguished by its reference purity. It is much cleaner than the air over land and is saturated with oxygen, bromine, iodine and magnesium. The salts it contains have a wonderful effect on the respiratory system, purifying and increasing the immunity of mucous membranes, which are the first to suffer from respiratory infections.
The climate of La Baule will please everybody, who likes mild summer and warm off-season. In summer it is not hot – the temperature rarely fluctuates around a comfortable 20 ° C, and in winter you can count on +5-7 ° C. A warm velvet breeze, gentle waves of the ocean, and the absence of the exhausting summer heat make La Beaulieu an ideal place for recreation from May to September.
Algae are used for wraps, cosmetics, baths, and, of course, in cooking. Algae contain the highest number of active elements compared to all kinds of plants. Their rich composition and excellent combination of active substances make them universal means for using in health-improving purposes.
Spa procedures in La Baule
There are over 50 procedures and programs, including sport and nutritional ones, available at La Baule. The most demanded and frequently booked courses are "Future Mommy", "Mommy and Baby" and "Mom", "50th Anniversary", "Silhouette and Slimming", "World Massages", "Arthrosis", "Tonic Legs", "Back", "Secrets of Youth", "Beauty for Him and for Her".
Sea pools with water heated to 32-35°С, algae baths and wraps, over 6 kinds of showers, hydro-massages, water-tracks, pearl baths, peeling, detox and tonization procedures have a wonderful effect on our body. The combination of these methods leads to visible and lasting results.
Therapeutic physical training, heat procedures, a number of massages (including exotic ones: Shiatsu, Thai, Ayurvedic, Lomi Lomi; with hot stones and aroma oils), press therapy, datawave, reflexotherapy, apparatus lymph drainage, kinesiotherapy, inhalations – this is by far not exhaustive list of the methods used by La Bole professionals to preserve health, beauty and the youth of the guests.
Besides specialized therapeutic physical training and gymnastics, La Baule has fitness centers, where you can sign up for classes on your own or work with professionals as part of complex programs. Strength and cardio, gymnastics, outdoor activities – a personal program based on medical indications is chosen for each person.
Cosmetic treatment includes programs for men and women, anti-aging and special procedures, aimed at elimination of skin defects. We use the center's original developments, modern technologies and traditional, time-tested methods of cosmetology.
The specialists of Thalgo Center have developed unique complex rituals – "grand treatments", which include a complex of cosmetological and physiotherapeutic methods, sessions of complete relaxation and spa rituals. Each has a specific theme that sets the tone for the overall atmosphere of the procedure.
La Bole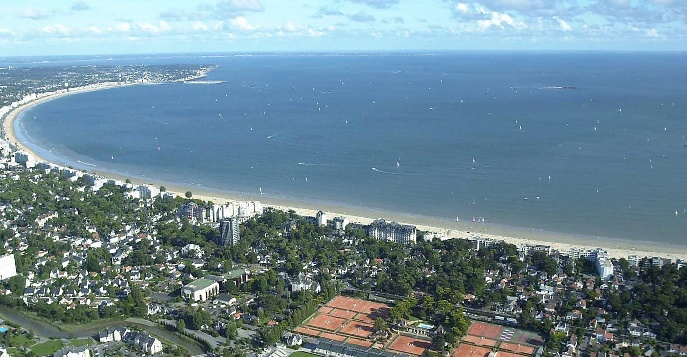 book
The magical resort of La Baule will greet you with numerous fashionable restaurants, cozy casinos, amazing villas, ample opportunities for an exciting and fulfilling time, and enchanting nature.
Delightful resort of La Baule, vacation in 2022
La Balle deservedly belongs to the cohort of the most respectable, prestigious and popular resorts of the Old World. A long string of golden sandy beaches, delightful park areas and stunning walkways attract thousands of visitors each year to enjoy their holidays in the chic French resort.
However, the most important attractions can be considered a pair of ultramodern thalassotherapy centers. It is thanks to them the resort has earned immense popularity and international recognition. One of them created excellent conditions for a serene and peaceful relaxation from everyday stresses, treatment of back pain, burning excess calories, and recovery from all kinds of addictions.
In addition, serious emphasis is made on the unique marine cosmetology. The basic profile of the second center is orientation on the use of recreational whirlpool baths, highly effective sauna procedures, pools and saunas. Thus, tourists are offered unique relaxation courses and innovative methods of musculoskeletal diseases treatment.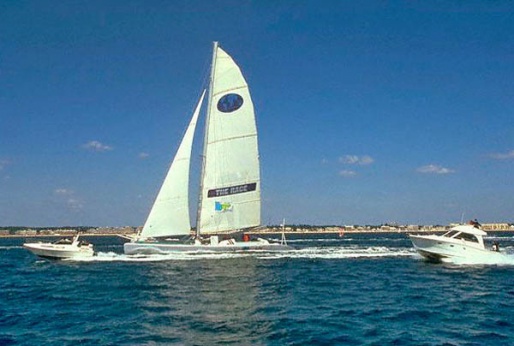 A characteristic feature of La Baule is reasonably considered to be the presence of luxury infrastructure. Built here luxurious hotels, excellent restaurants with exclusive interiors and extraordinary menus, the best casinos, and delightful villas traditionally welcome thousands of tourists wishing to unwind and enjoy the atmosphere of freedom, freedom and absolute happiness. In addition, tourists are guaranteed a luxurious chance to visit horse races, test their golf skills, practice sailing with the best instructors and go-karting.
Resort history
La Baule resort area added yet another chapter to France's already colourful history. Just two centuries ago there was nothing but quicksand on the territory of the modern elite resort. The reasons that prompted two businessmen Benoit and Berthold to invest a lot of money in the development and improvement of this unfavorable region are still not exactly known. However, the phenomenal entrepreneurial flair allowed them pretty quickly to form here a wonderful transport infrastructure, after which the emergence of a comfortable thriving resort was only a matter of time.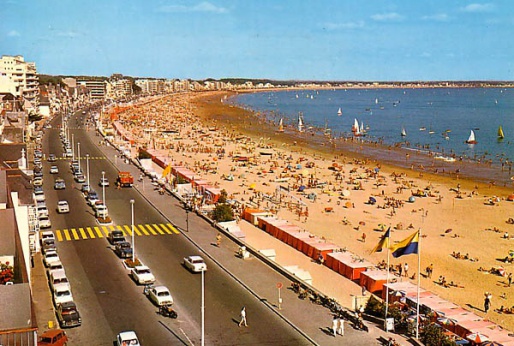 The infrastructure of a luxurious resort area
The beaches of La Baule resort area can easily claim to be the most comfortable, comfortable and beautiful in the Old World. Vacationers for a completely democratic fee will be given wonderful deck chairs, umbrellas, under which you can hide from the scorching afternoon rays of the high sun, as well as great sun beds. In addition, on the coastline there are dozens of excellent restaurants, nice bars and eateries offering exclusive dishes, rare wines and great tonic drinks.
La Baule is known for its traditional hospitality. Here guests are guaranteed chic apartments of various categories, exorbitant quality of service, attention to detail and fascinating cultural programs.
No one can get bored in this privileged resort, as it provides the best conditions for yachting, sea fishing, practicing tennis, equestrian and bicycle sports. Among other things, in the La Bol vacation area, travelers can take part in informative sightseeing tours, visit numerous attractions and simply relax.