Kuala Lumpur. Secrets of a successful trip by yourself
August 2018 (updated: 17.03.2022) 30
Kuala Lumpur is the capital of Malaysia, the largest and most developed city in the country. Since our first visit, we fell in love with Kuala Lumpur and every time we are happy to stay here to stay. However, many tourists do not like KL. We reveal the secrets of how not to go wrong on your own trip to Kuala Lumpur.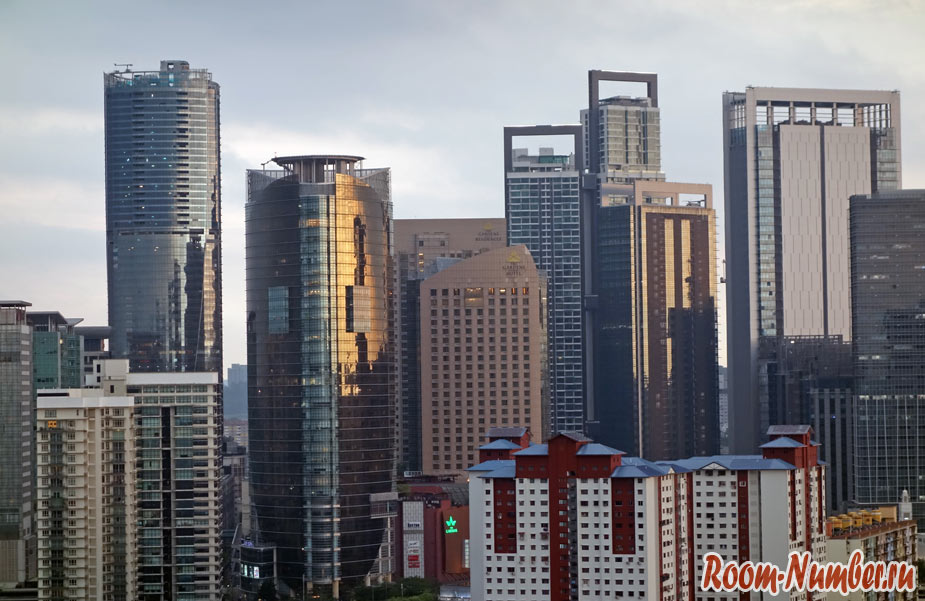 The city of Kuala Lumpur, Malaysia
Date of foundation: 1857
Population: 1 million 800 thousand people
Time: 5 hours compared to Moscow time (UTC 8:00)
Season: all year round
Visa for Russians: not required, visa stamped for 30 days upon arrival
What are the mistakes most tourists make when they say they didn't like it in Malaysia, it's dirty, unsafe, their bags are torn, cab drivers cheat, etc.? We had a look at what guidebooks and tourist sites recommend. Among the main recommendations are the places we personally try to avoid – Bukit Bintang area, Jalan Alor and Petaling streets, Batu Caves. With this advice we would also hate KL.
1. stay in a good neighborhood
Choose a neighborhood closer to the center and to the metro. That way you can be within walking distance of all the places of interest, but still be in a decent neighborhood. Avoid the touristy Bukit Bintang district and the Chinese and Indian districts. Otherwise you will see crowds of people, filthy, pushy cab drivers and other harassing characters who make money by bribing tourists and stealing every day.
Also do not recommend renting accommodation on the outskirts. Only the center of KL is clean and modern, and the sleeping areas are often dirty and crude.
Consider these options with great locations:
Regalia Suites with a pool on the 37th floor
THE FACE Suites with a pool on the 50th floor.
Traders Hotel Kuala Lumpur
Summer Suites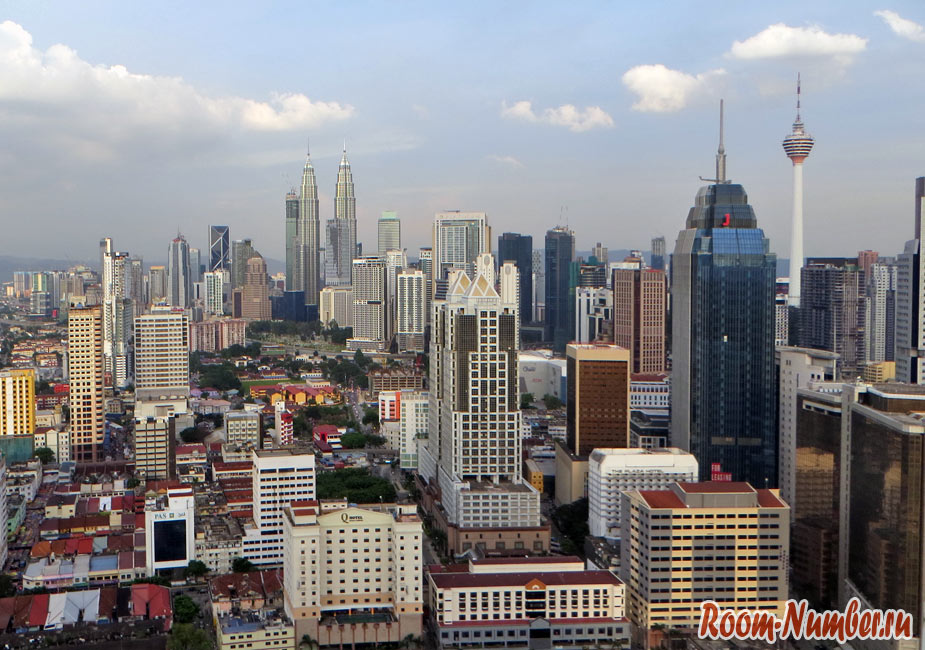 2. Getting there from the airport
The Kuala Lumpur Travel Guide recommends taking the train or a cab. But these are the most expensive options to get to the center. In fact, there are at least 5 convenient ways to get from the airport:
Bus is the most budget-friendly option, costing 12 ringgit ($3). The buses are comfortable, air-conditioned, and run every 20 minutes from the bottom floor of the airport almost around the clock (from 3 am to 0:30).
The express train is the fastest option. 30 minutes and 55 ringgit ($14). Here you can buy a discounted ticket for 48 ringgit – Klook.com
Cabs cost from 80 ringgit ($20). Grab taxi app is a little cheaper (from 65 MYR).
Personal transfers are available by ordering online.
You can rent a car at the counter at the airport or order online. There are no bikes available for rent at the airport.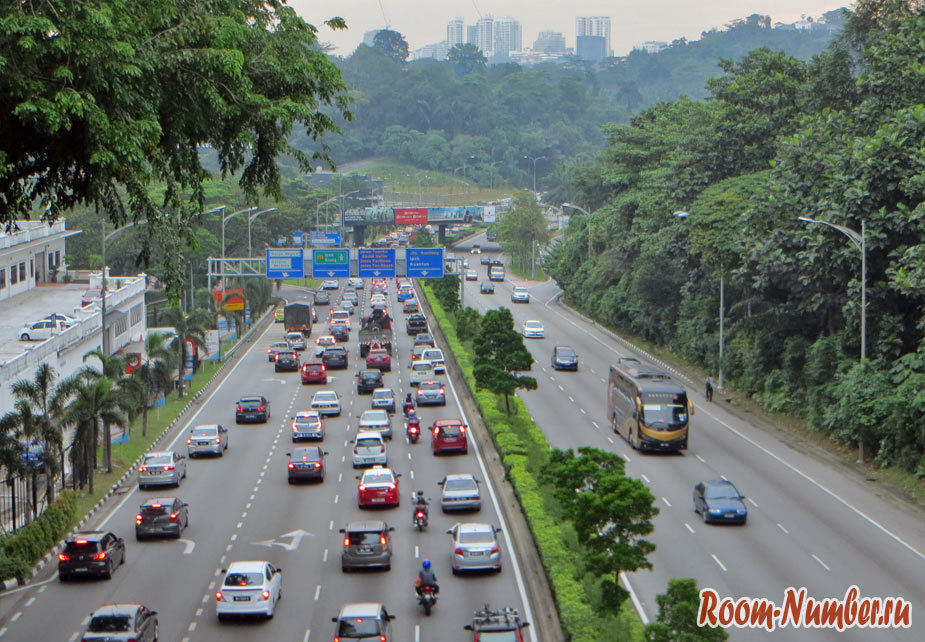 What to see in KL
The first things you should see in KL are 1) the Petronas Towers, 2) Merdeka Square, and 3) the bird park. That's a minimum. We don't recommend Petaling and Jalan Alor streets. Unless you have never seen a market and street food in Asia. Batu Caves is also not the best place, there is dirt, crowds of Indians and a tiring road.
More on places of interest in the review – 20 attractions in Kuala Lumpur.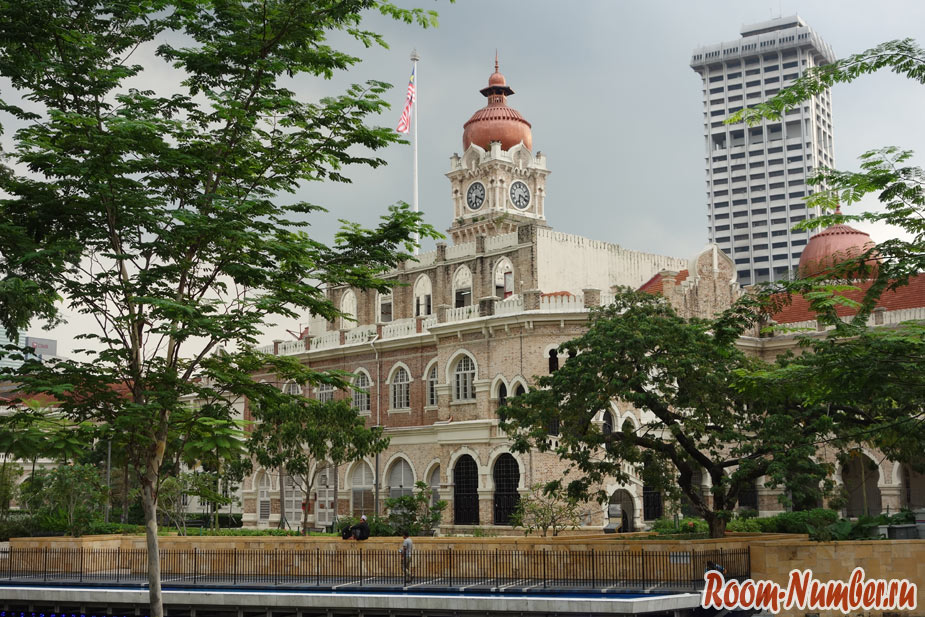 4. How to get around
On foot, by subway, by bus, or by Grab-taxi. These options will be cheap, convenient, and without nerves. What you shouldn't do is get into a regular cab at the attractions where cab drivers are beckoning you. Malaysians are the most honest and decent of Asians, but cab drivers in tourist spots are no different from other countries.
Читайте: Транспорт в Куала-Лумпур: как передвигаться по городу >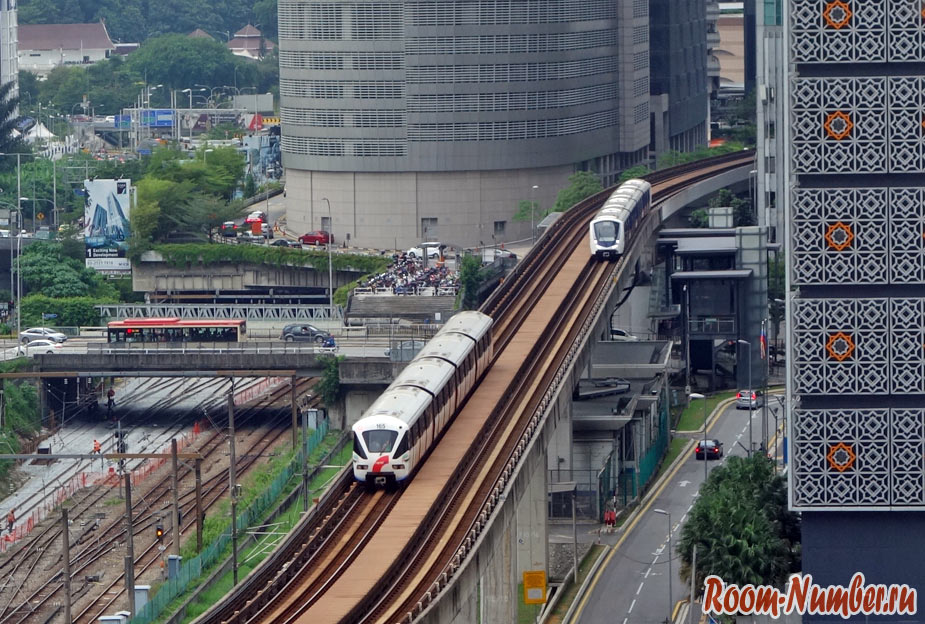 Subway without a driver
5. Weather and Seasons
The weather in Kuala Lumpur is about the same all year round.
There is no distinct rainy season. It rains most days. But sometimes it doesn't rain for several days in a row. In any case, the rains are usually short-lived and do not interfere.
The sky is mostly covered with clouds.
The cloudiness creates a comfortable air temperature. There is no stuffiness and no high humidity. Sometimes in the evenings it can even be cool. It is optimal for outdoor walks, compared with the neighboring countries.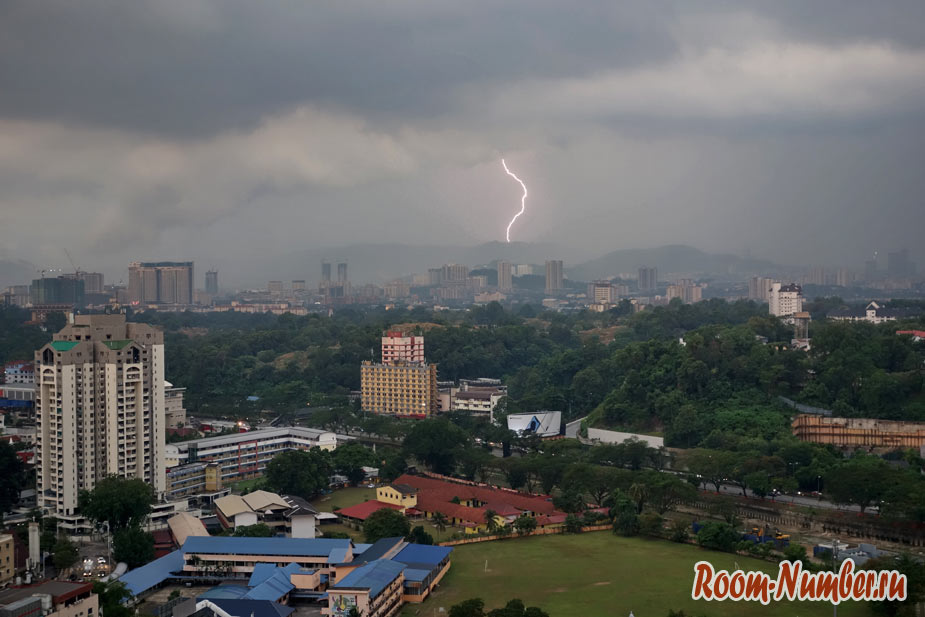 6. Where to eat
Malay cuisine is not to your liking. Chinese and Indian is not everyone can eat either. Therefore, there can be difficulties with the food.
If you're not a fan of Asian food, go to the nearest mall. There are always decent eateries on the bottom floor where Malaysians who work in nearby offices eat.
You can eat decent food at the chain restaurants Secret Recipe, Nandos, etc. Prices average 20 ringgit per dish ($5).
KL has cheap and tasty fast food. McDonald's, KFC, Pizza Hut, Subway are in all neighborhoods. Tasty.
Coffee shops with sweets, cheesecakes and other pastries are especially popular, luring customers with delicious smells. In Malaysia, coffee shops make excellent coffee and very tasty cheesecakes.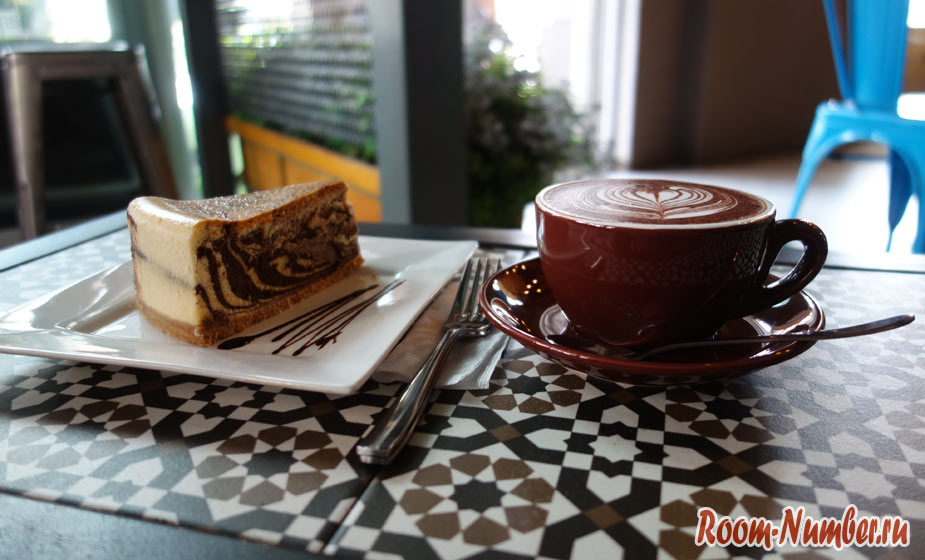 7. Religion Islam.
Let me tell you right away – forget all the stereotypes that are imposed on us by TV and media about Islam. Muslims in Malaysia are not like in Egypt, Tunisia or Saudi Arabia. Everyone dresses brightly, smiles, and is easy to contact. You can wear whatever clothes you want and no one will look at you and judge you. Local Chinese women sometimes walk around in such short skirts.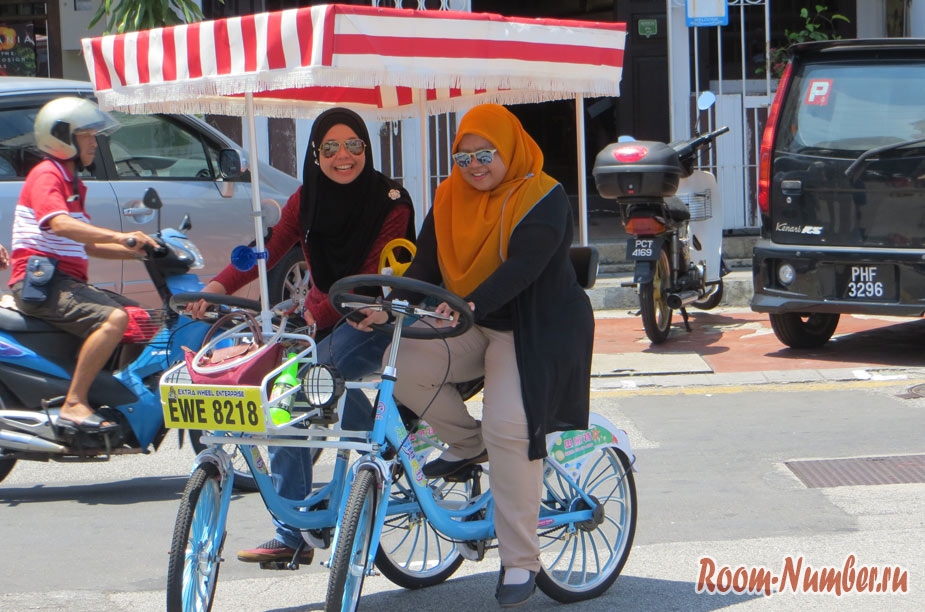 8. Security
Malaysia is one of the safest countries in Asia, almost like Singapore. Nevertheless, you should not forget the standard precautions. Don't flash a wad of money or jewelry, carry your bag over your shoulder in crowded places, don't leave valuables unattended, and don't walk through dark alleys at night. If you fall ill, go to a clinic with insurance, the medicine in the country is at a good level.
Читайте: Страховка в Малайзию: цены и где купить >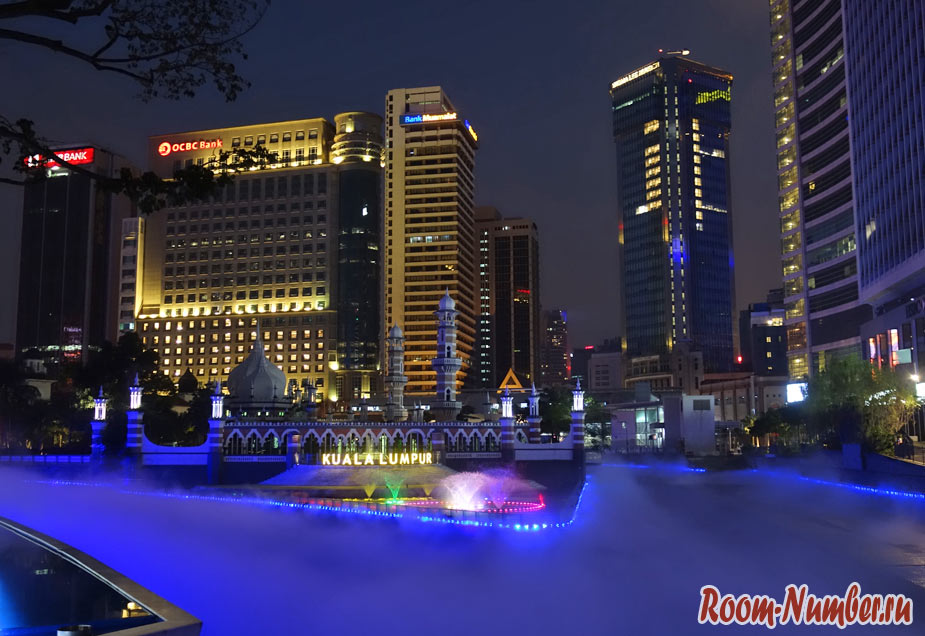 Kuala Lumpur reviews
Kuala Lumpur is two opposite faces. On the one hand, a developed and immersed in the green city with business centers, cozy streets, businessmen rushing on the well-groomed sidewalk. On the other side are dirty, unkempt neighborhoods where dogs bark, garbage rolls underfoot, and moldy apartment buildings, where every inch of the window is hung with clothes, look at you and do not understand why you are here. Such an ambiguous, contrasting, multifaceted, yet beloved city.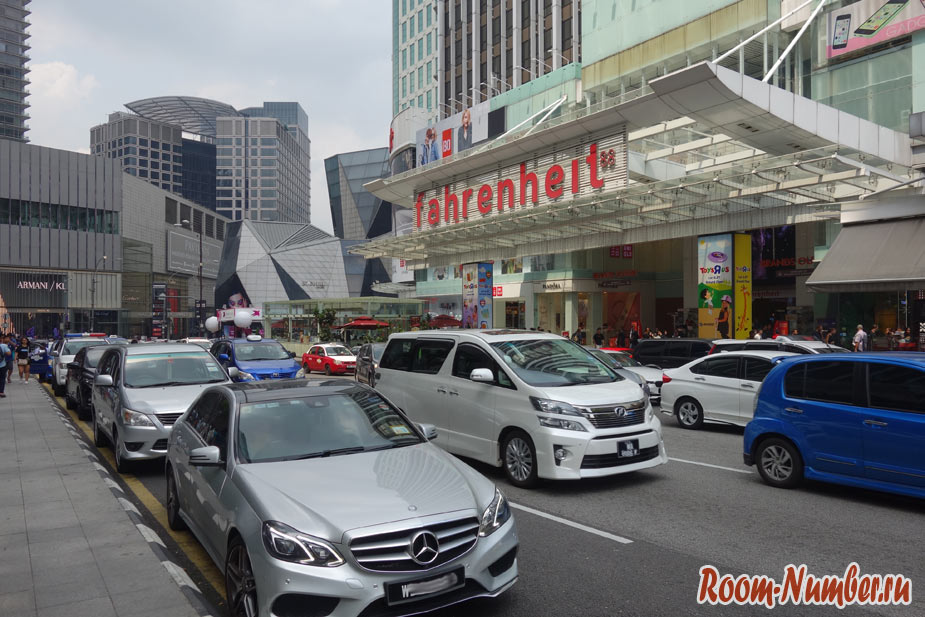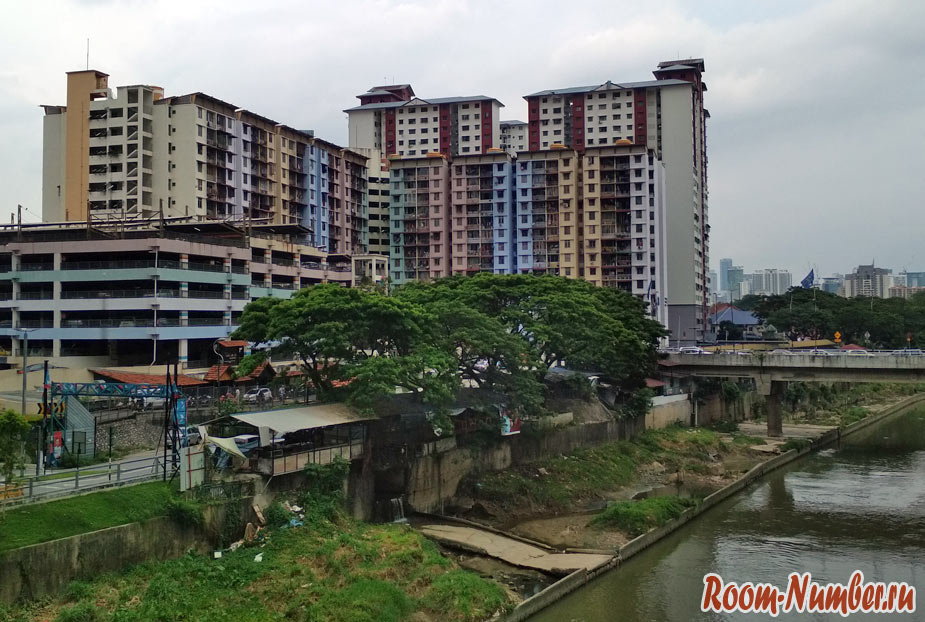 When you turn away from the lacquered neighborhood, where the tops of skyscrapers reach far into the sky and expensive perfume scents come from shopping malls, you immediately find yourself in a neighborhood of low two-story houses with Indian music and a spicy smell of kari on your nose.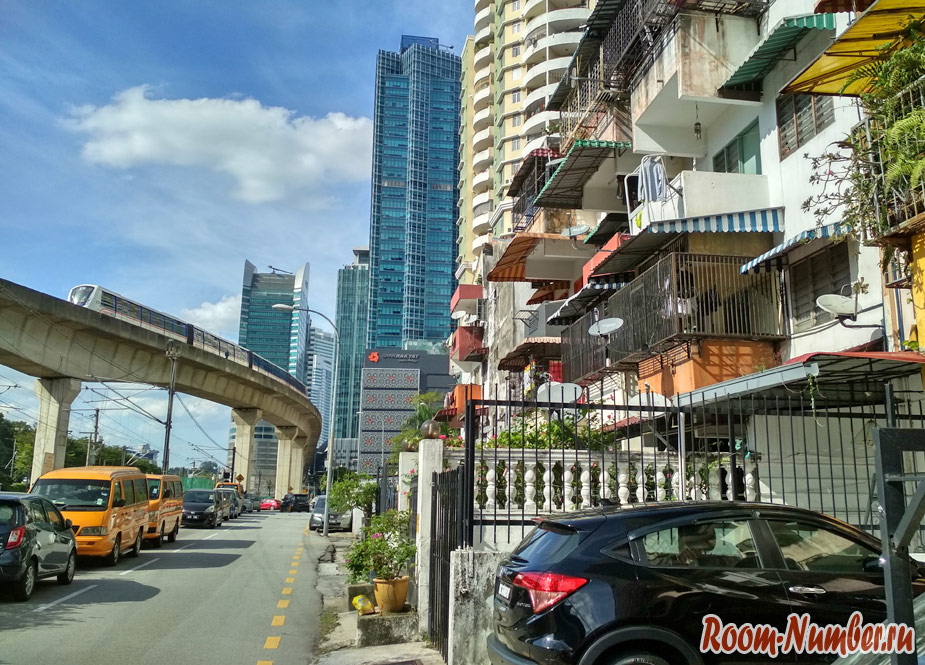 In Kuala Lumpur, you look at many things differently. You scrutinize people, tourists that you don't see as often in other Asian countries as you do in the capital of Malaysia. You're interested in different cultures, customs, ways of life. In English-language videos, you learn about the difficult and even dangerous lives of young people from Bangladesh and Pakistan who come to work. And in the end, you get a feeling for the Malays and notice how different everyone is in this world, but in some ways very similar.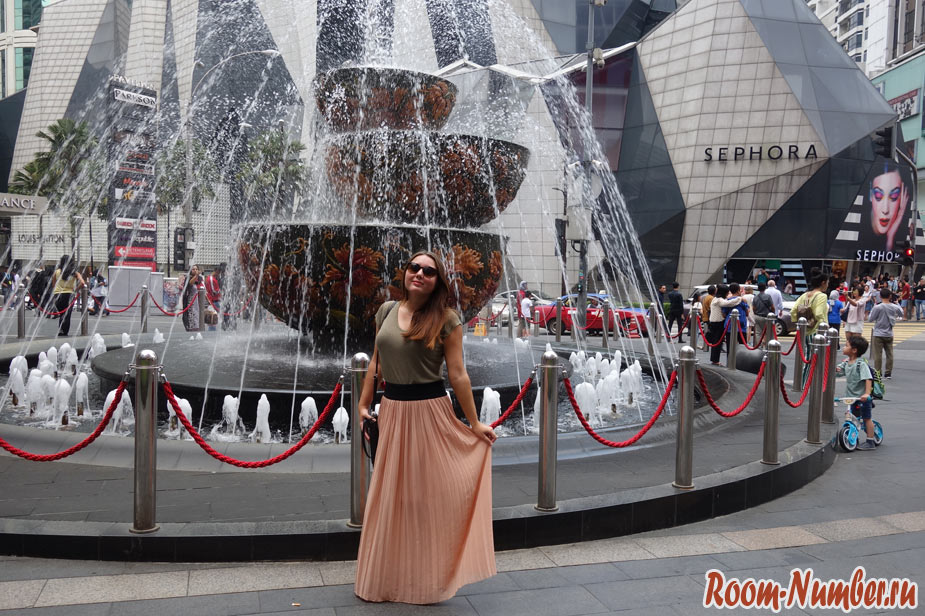 Life in Kuala Lumpur is really exciting. You don't have to go and travel all the time. It's enough to get out of the house, walk around, go to new neighborhoods, pay attention to the little things, pay more attention to the details.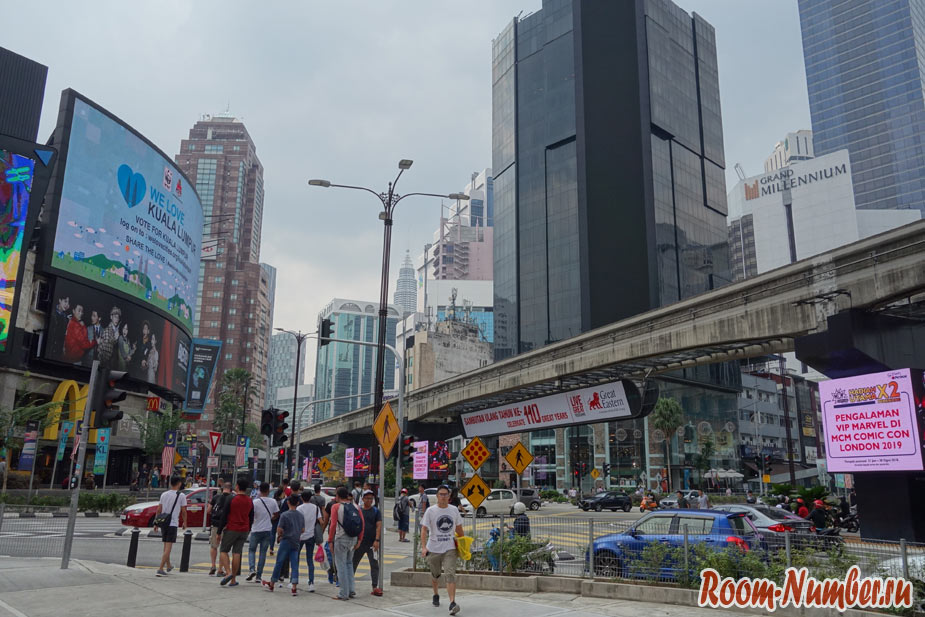 Bukit Bintang.
In this case, even a trivial trip to the store will be a small discovery, a source of learning. That's exactly what happens with us. Every time we leave the apartment, we discuss something new, we share our observations, and in addition, we have new experiences.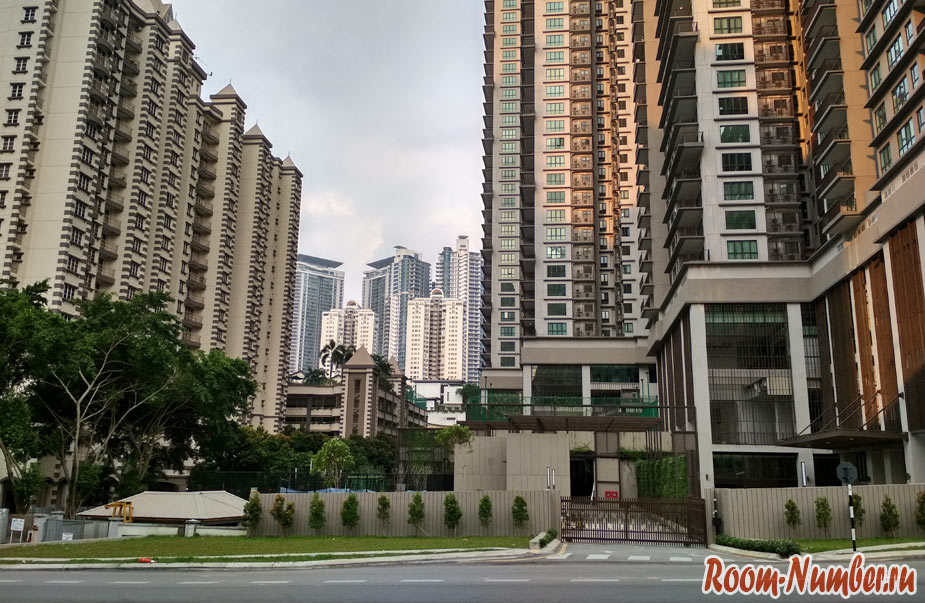 Mont Chiara sleeping area
We believe that when you come to the capital of Malaysia, you need to dive into life itself, and not be fixated on the sights, which, incidentally, in Kuala, there are in large numbers. Parks, amusement rides, a zoo, museums, fountain shows, Chinese and Indian neighborhoods, a bird park, butterfly park, oceanarium, viewing platforms in panoramic restaurants, temples, mosques, and more. There are as many sights in KL as in Bangkok and even more than in Phnom Penh, Hanoi and Ho Chi Minh City.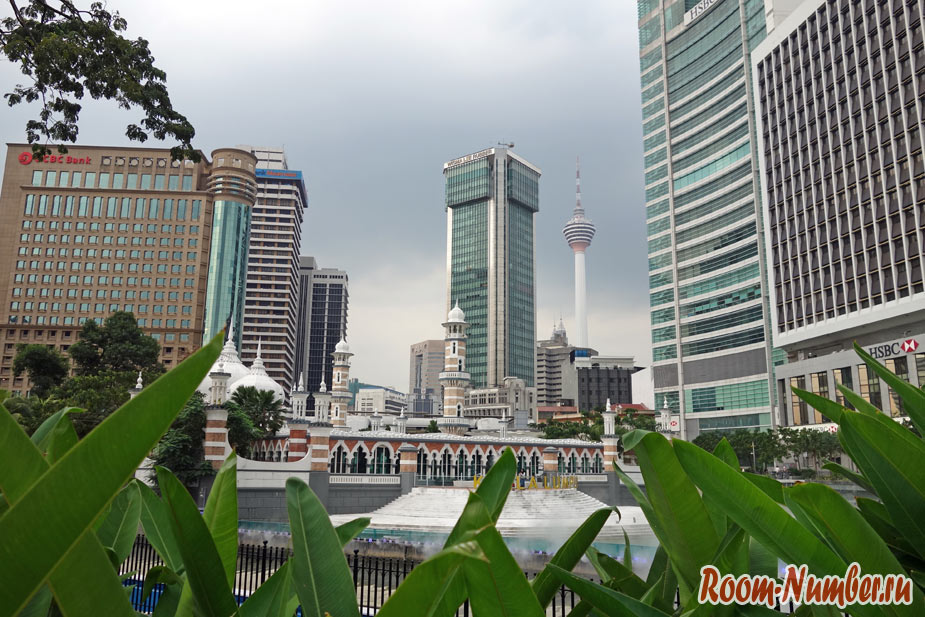 In our opinion, Kuala Lumpur is a special, unique, colorful and convenient city for living, working, studying and development. Here you want to be with all its pros and cons.
Hotels in Kuala Lumpur
Choose a newer hotel closer to the center. You should pay for your hotel with cash or a bank card (you can pay in rubles). You are often asked to leave a cash deposit (50-100 ringgit). A tourist fee of 10 ringgit ($2.50) per day per room is an additional charge.