Rest in Kobuleti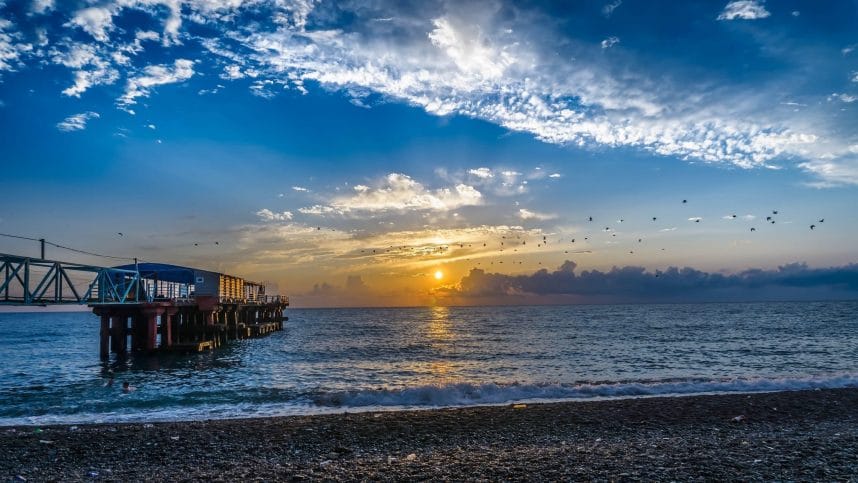 Kobuleti is a resort town in the Adjara region of Georgia. It is located on the Black Sea coast in 24 kilometers from Batumi. The resort is characterized by peace, tranquility, healing properties and, of course, its beaches.
Climate .
Like the rest of the Adjara coast the climate in Kobuleti is subtropical: it is characterized by hot summers, mild warm winters and high humidity. In winter the temperature does not drop below 5 degrees Celsius, and in summer it rises to 30 degrees.
The weather of this coastal area can be called ideal: in winter the snow practically does not fall, and in summer thanks to the sea breeze does not happen a lot of heat. That is why many tourists come to Georgia to vacation in Kobuleti.
Spa season starts in May and ends in October. Those wishing to relax during the "velvet season" should come in November.
Due to the peculiarities of the climate there are many unusual vegetation – these are tea plantations, eucalyptus and citrus groves, bamboo.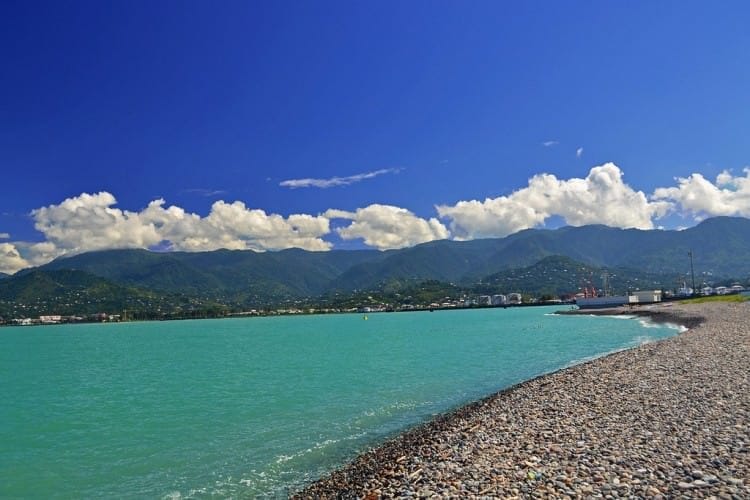 Summer in Kobuleti
Infrastructure of the city
For a long time Kobuleti was a desolate and undeveloped place. At one time this part of the coast was a dacha area. In Soviet times they began to build resorts and vacation homes here. But the real popularity of this resort began to enjoy only in recent decades.
Since 2010 Kobuleti became a free tourist and economic zone. This means that to attract investors, local authorities exempt them from taxes when building hotels and other facilities for the resort.
Today, the city already has a fairly wide range of hotels, restaurants and summer cafes. However, the process of improvement is just beginning and the city "comes alive" only during the holiday season.
The quality of service in Kobuleti resorts is very high – it is comparable with the well-known resorts of the country and the prices are much lower.
In Kobuleti there are only 2 streets, they are parallel to each other and are 9 km long. Parallel to them there are the beach and the promenade. The central street is filled with cafes, restaurants, bars, discos and other institutions.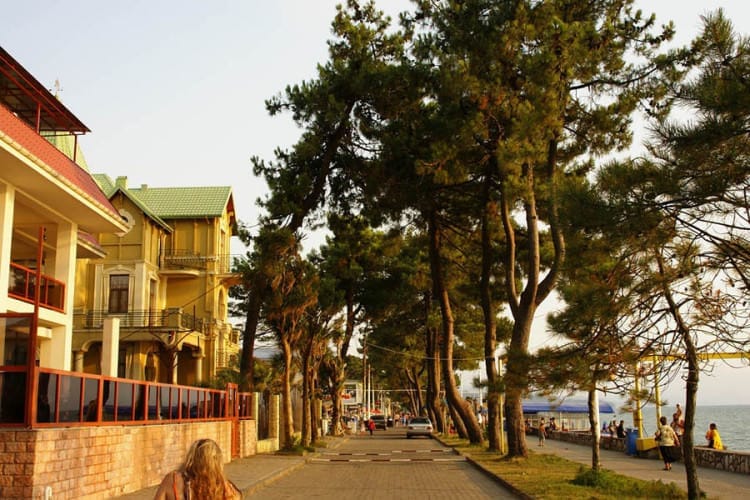 Promenade along the beach of Kobuleti
Attractions
Kobuleti combines two advantages – the opportunity to have a good rest at the seaside and to recover from the mineral waters.
The Beaches of Kobuleti
All the Black Sea coast of Georgia is distinguished by pebble beaches. The peculiarity of Kobuleti beach is that the pebbles are small compared to, for example, the beaches of Batumi, which are studded with coarse pebbles.
The beach of Kobuleti is up to 10 km long. In the city there are both municipal beaches and private beaches belonging to resorts, vacation homes and hotels.
Another advantage is the crystal clear sea water.
During the holiday season, there are cafes, beach restaurants, discotheques and other entertainment venues at the beach. You can also do water sports, such as go banana riding, catamaran riding, scooter riding and so on.
Along the beach there is a pedestrian promenade. We can not say that it is well equipped, but has a special atmosphere: the renewed areas of the embankment, filled with restaurants, new hotel buildings alternate with the old, sometimes dilapidated territory with simple houses.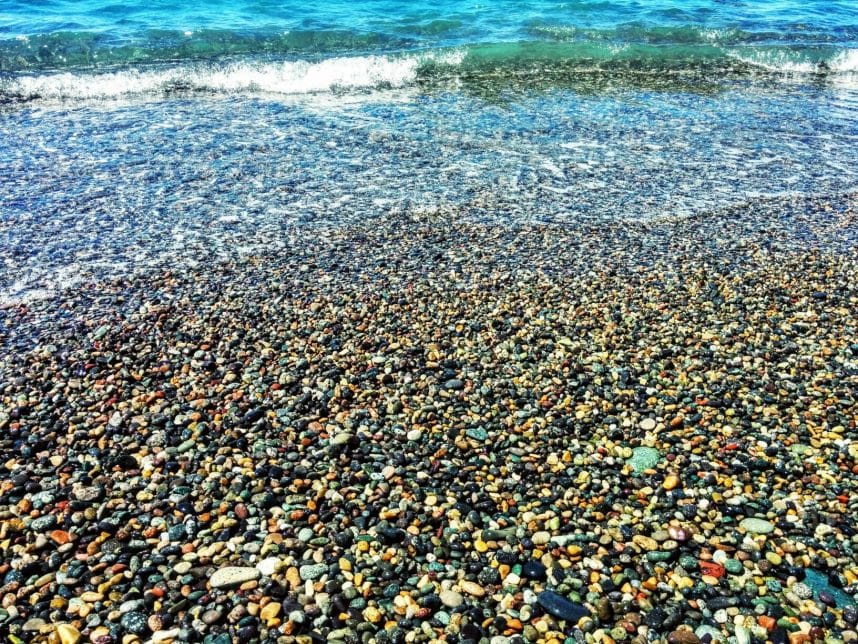 The beaches of Kobuleti are peculiar with their fine pebble beaches.
Health resorts
In this region there are all conditions for the development of balneology, the essence of which is the use of natural conditions for the prevention and treatment of diseases. Climatology, mud therapy, heliotherapy (solar irradiation) and other areas are actively developing.
The mineral springs, located two kilometers from Kobuleti, are the main reason tourists visit the resort. The water from these springs is used for drinking treatment of the digestive system for chronic diseases, metabolic disorders, as well as diseases of the excretory system, liver, etc.
Mineral water from the springs is also used for baths. They are prescribed for diseases of circulatory and nervous system, joint diseases, skin diseases and other disorders of body functioning.
Sanatoriums conduct special tests and analyses to determine which therapeutic and recovery activities to perform, how much water to drink and what baths to take.
Therapeutic is not only the water, but also the air of this region. This is facilitated by the characteristic climatic conditions of the region.
Humid climate and fresh sea air create perfect conditions for thalassotherapy. This method is based on the healing properties of sea climate, seaweed, therapeutic muds, and sea water.
You can also improve your health on your own by jogging or walking along the seafront. This is an excellent prevention for the cardiovascular and respiratory systems.
Entertainment
Tsitsinatela amusement park is located outside the city and starts working in the evening. In the evening, when it gets dark, the park turns on bright and colorful illumination.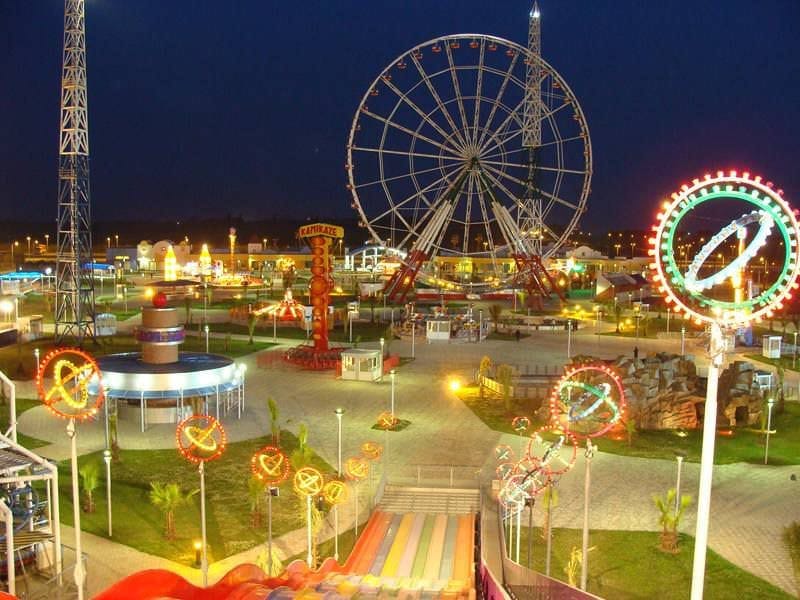 Tsitsinatela amusement park in Kobuleti
Not far from Kobuleti there is a national park "Mtirala". Its main attractions are considered mineral springs and springs. The reserve is named after Mtirala Mountain, which is located on the territory of the park. The peculiarity of this mountain is that it is always covered with fog, so it was nicknamed "crying".
There is another reserve in the area – "Kintrishi". This is a mountain reserve: wild untouched nature, mountain rivers and lakes, waterfalls and more.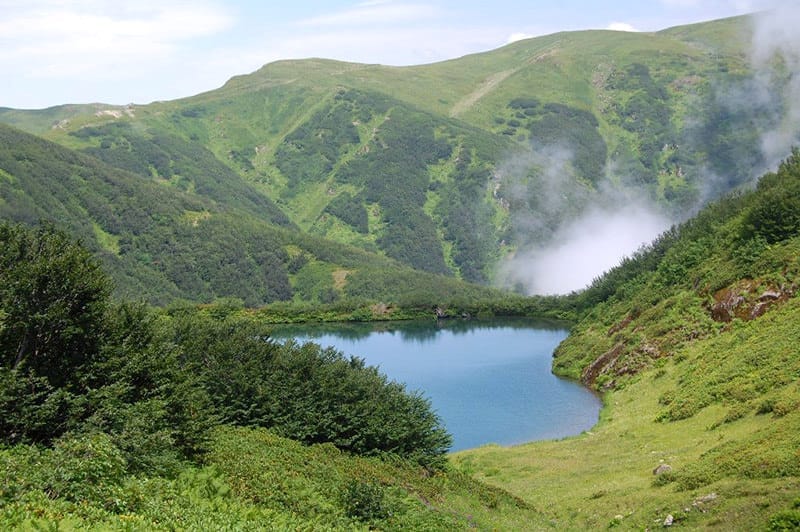 Kintrishi National Park
History lovers will be interested to visit the Fortress of Peter, which is located near the resort. It is also called Petra-Tsikhe or Petra-Tsikhisdziri, it consists of a citadel and ancient settlements and is of historical and archaeological value.
How to get there from Batumi and Kutaisi
You can get to Kobuleti from Batumi by train, bus or cab.
The time it takes to get there by bus is 30-40 minutes and the fare is 1.5 lari. The trip by cab will be faster – up to half an hour, but also more expensive – 15-20 GEL.
Similarly, you can get to Kobuleti from Kutaisi and Tbilisi by shuttle bus.
Where to stay for a vacation in Kobuleti
There are a large number of hotels, sanatoriums, gesthouses and hostels in the city.
The best hotels with high level of service are "Georgia Palace Hotel," hotel "Chveni Ezo," "Ponto Hotel," "Sunrise" and the hotel "Aeetes". These hotels are distinguished by comfortable, luxurious furnishings and quality service. Room rates start at $150 per night.
Want to save on your trip? Write us! Viva-Georgia project was created to make your vacation in Georgia popular and affordable, that's why we offer 5-25% discounts for hotels and help you rent the best cars.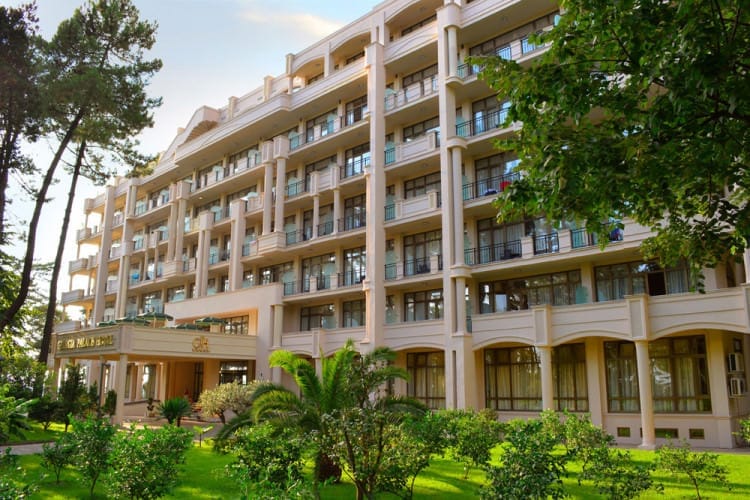 Georgia Palace Hotel in Kobuleti
There are a large number of gesthouses in the city. These are comfortable and cozy houses on the coast. The prices range from 50-80 lari.
The most budget option for a vacation in Kobuleti is to rent a room in the private sector. The local population rents accommodation from 15 to 25 GEL.
Kobuleti is a famous resort on the Black Sea coast, it is among the top 5 best resorts in Georgia. The resort attracts tourists with its unique beaches and curative properties of climate and mineral springs.
Would you like to come here? Viva-Georgia team will organize a tour or an excursion for you, make the best itinerary and provide any other assistance in your trip.
Kobuleti: vacation tips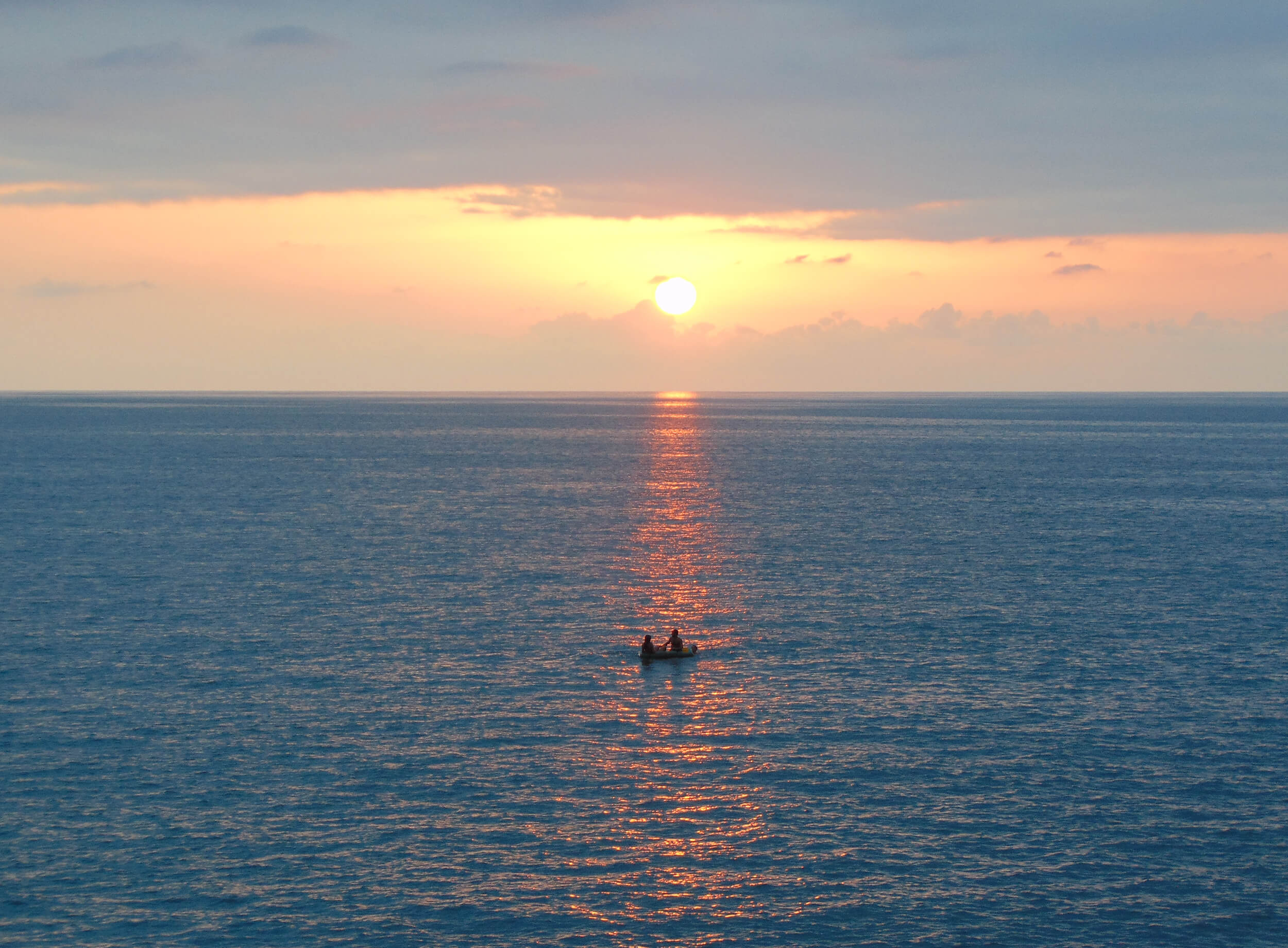 We fell in love with Kobuleti at first sight! Pines on the shore, clean pebble beaches and a huge selection of nice hotels. What more do you need for a pleasant holiday by the sea? We share our impressions and reviews of tourists.
Contents:
Impression of the resort
The second most popular seaside resort in Georgia is located 30 km north of Batumi. Cute little town without high houses and entertainment centers like fans of quiet beach relaxation. According to tourist reviews, Kobuleti is good for vacations with children. In our opinion, the Georgian resort is also suitable for those who like active tourism and independent excursions – from Kobuleti it is convenient to go to national parks, beaches with magnetic sands and old fortresses.
In 2 km from the city there are mineral springs, which are used for treating obesity, diabetes, diseases of the gastrointestinal tract, the nervous and circulatory systems. The mineral water from Kobuleti is actively used in all Adjara sanatoriums.
Azat: "The city of Kobuleti is the best! There are many different cafes and hotels. Everyone knows how to speak Russian. The lemonade there is so delicious, like duchesse in my childhood. Once we met a Georgian family on the street. They realized we were tourists, invited us into their house and treated us to baklava. And what a beach – super! The water is clean, there is no trash.
July_27: "I like Kobuleti more than any other Georgian resort. It's in the middle where everyone will be quite comfortable. Plus it has a good location, just between Batumi and Ureki.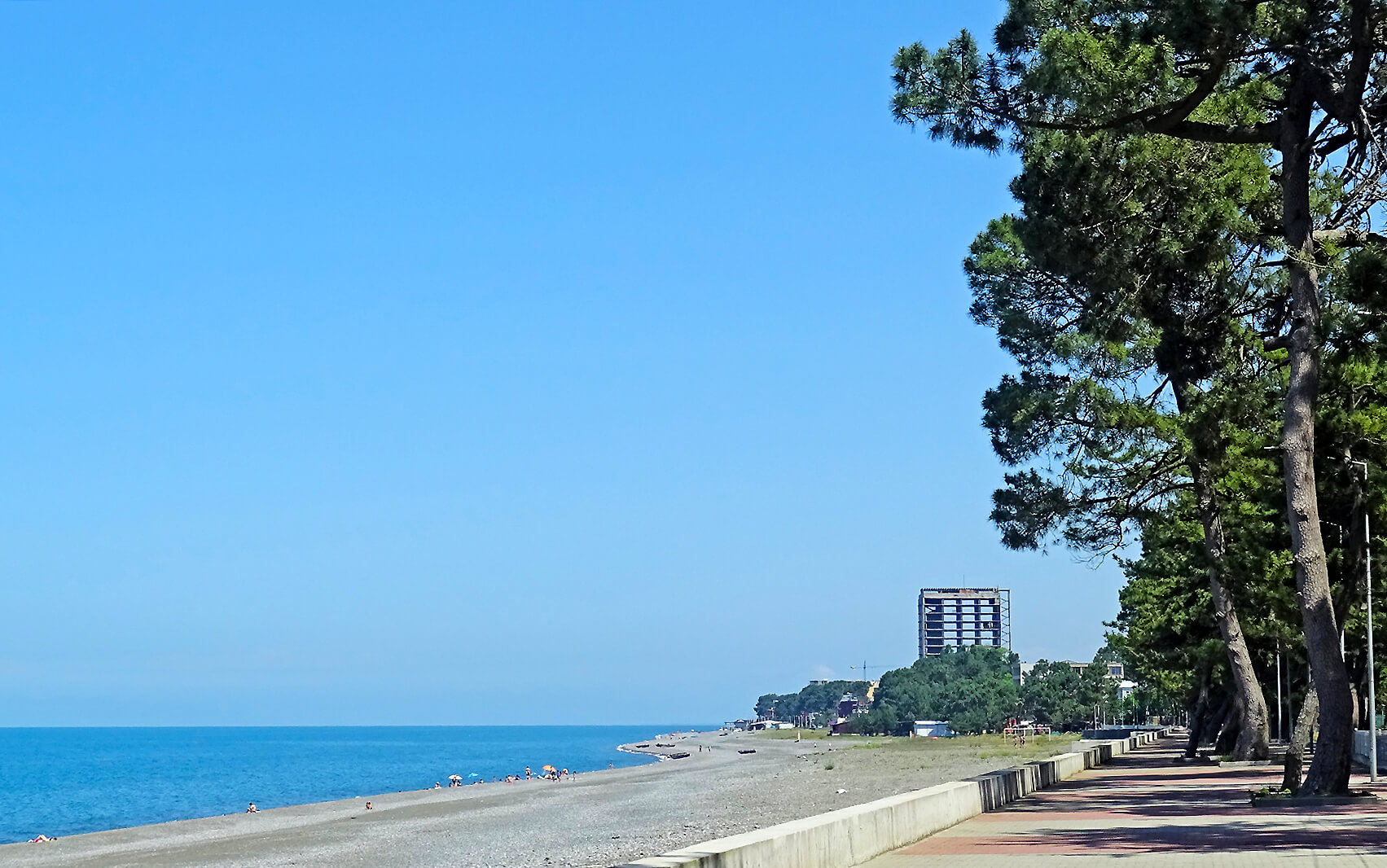 The promenade in Kobuleti. Author's photo.
The sea and the beaches
Quiet rest at the sea is the main reason why people come to Kobuleti. Spacious pebble beaches of the resort stretch for almost 10 km. There is enough room for everyone! The sea water is cleaner than in Batumi. You can rent deck chairs, sunbathe on a towel, have a ride on a "banana" or a jet ski.
If you miss the sand, go to the sandy beaches in neighboring villages – Ureki or Shekvetili. A minibus ride costs 1 GEL and the way doesn't take more than 15-20 minutes.
SWET LANKA 174: "The town itself is small, but stretched along the beach. The beaches are coarse pebbles, so rubber slippers from 7-10 GEL to help you. The sea is fabulous – clean and warm. The entrance is not very gentle, but enough for children. Very beautiful sunsets – the sun is hiding here."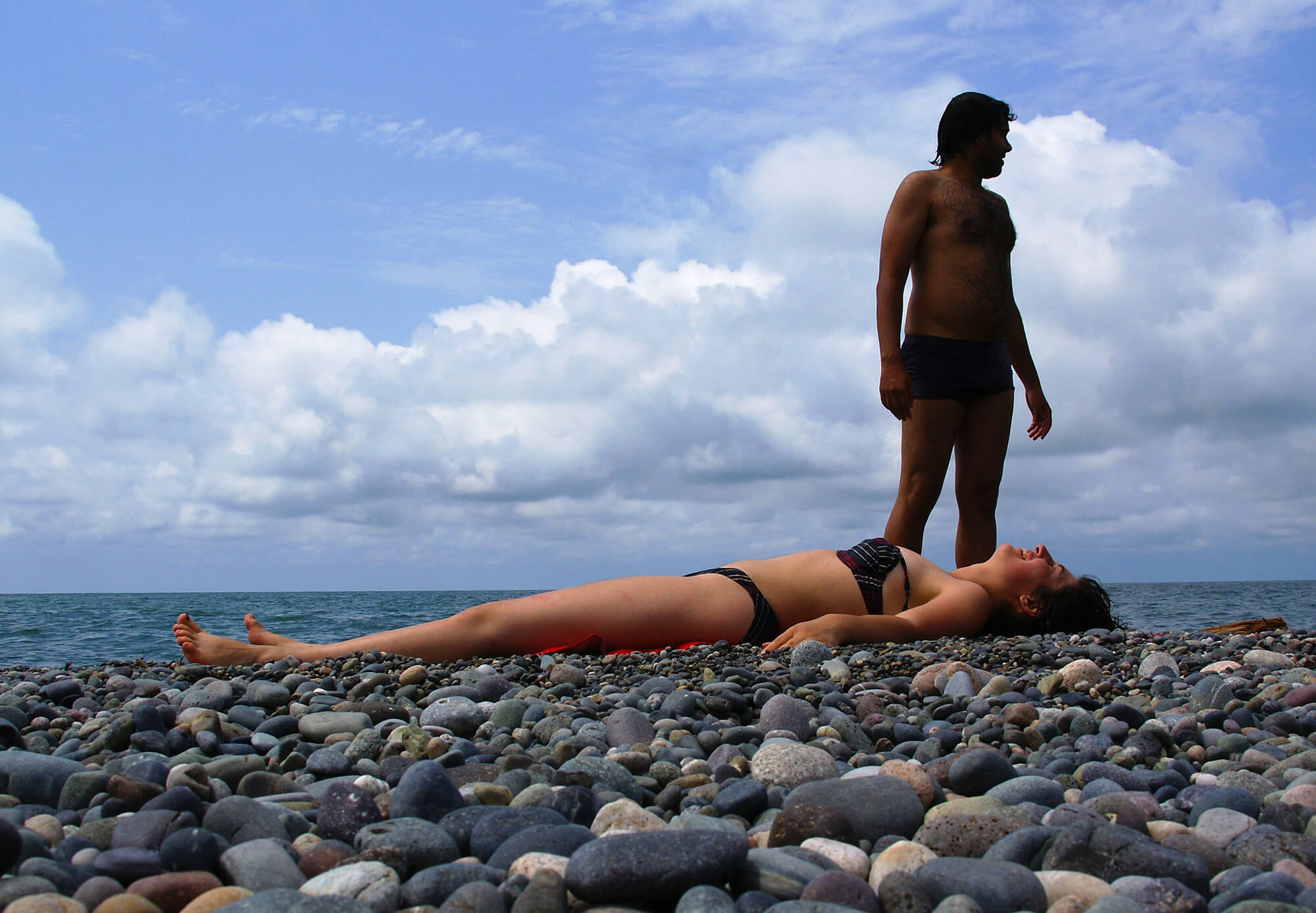 Pebble beach in Kobuleti. Photo: cosh_to_jest / flickr.com / CC BY-NC-SA 2.0.
Hotels in Kobuleti
The resort stretches along the coast for 7 km and has only three parallel streets. Wherever you rent your lodging, the beaches are a short walk away! The choice of hotels and guest houses in Kobuleti is huge. There are especially many options along the street Agmashenebeli, former Lenin Street, which is closest to the sea. Walking along the long street, we were amazed by the number of hotels and guest houses. Most of them are quite modern buildings with beautiful decoration and amenities.
The pine forest and beaches in the north of the city are ideal for camping. There is a convenient camping site for car campers.
It is considered that the prices at this Georgian resort are higher than in Batumi, but still vacation in Kobuleti turns out to be cheap. In 2022 a double room in a guesthouse costs 500-600 rubles per day, and in a 3* hotel with a swimming pool – 1700-2000 rubles. A spacious apartment of 55 square meters for 5-6 people with a kitchen, swimming pool and spa can be rented for Br4,800. Look for hotels in Kobuleti on Hotelluk. The best hotels with a beach according to the reviews of tourists:
There are all-inclusive tours in Kobuleti, but they are not too popular. In Georgia, it's cheaper and easier to eat in town than in a hotel. If you want, the hosts of any guest house in Kobuleti will cook for you for a fee.
Olga: "We took full board, we thought it wouldn't be very good, so we set ourselves up for breakfast, lunch at the hotel, and for dinner we would go into town. But we never left hungry, unsatisfied, or wanting to go out for dinner. The food was above all praise, you could feel that our soul was put into its preparation, very tasty and fresh. In the evening we went to the restaurant to watch the food, sit and dance, drink wine.
Food Prices in 2022
Food in Georgia is cheap and delicious. Prices in Kobuleti and Batumi are almost the same. The average check in a restaurant for two is 20-25 lari. Adjarian khachapuri costs 7-12 lari, khinkali – 0,5-1 lari apiece. Draught wine at the market is sold for 5 lari per 1 liter. We liked the food and service in the restaurant "Admiral" and in the khinkali house "Shua Kalakshi".
Rama: "There are restaurants around the hotel where my husband and I had lunch and dinner. The average bill was 34 lari. That's with beer and with drinks. We came in low season, so a lot of restaurants were closed."
Niko: "Food in Kobuleti is inexpensive. Bread costs 1 GEL, at the market you can buy fruits, watermelon and other products for pennies. If you buy food in a store or at the market and cook it yourself it costs 5-7 GEL per person.
Anastasia: "The prices are affordable, lunch and drinks cost about 25 GEL, dinner – 35 GEL. The hospitality and friendliness of the locals impressed us so much, that we still warmly remember Kobuleti.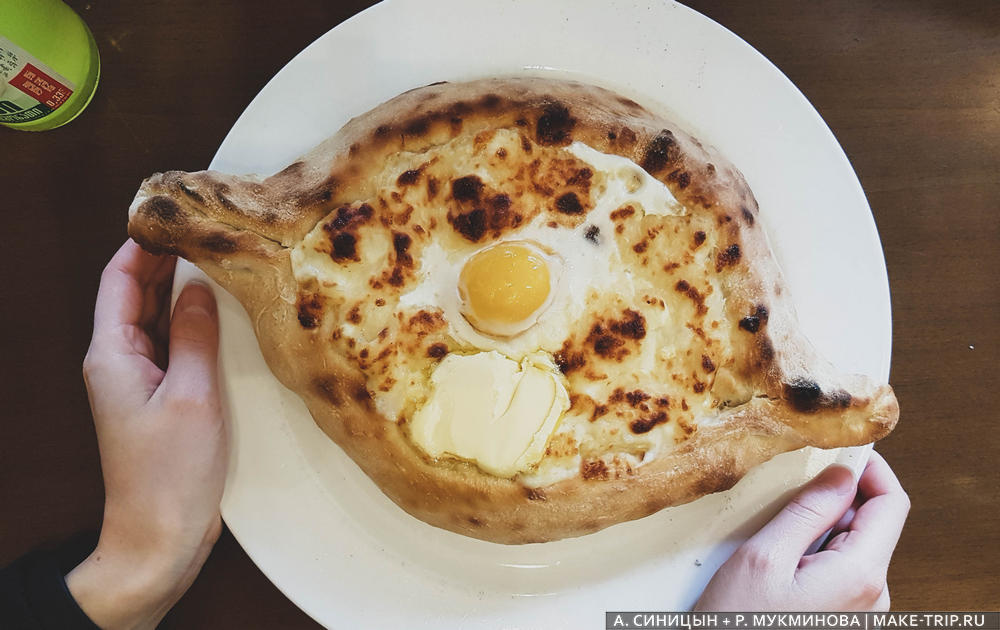 Khachapuri in Oajarian style.
What to see and do
It is nice to walk along the long promenade and go to the local museum of local history. We advise to visit the picturesque nature reserve "The marshes of Ispani", which is located in the north of the resort. From Kobuleti take tours to Batumi, Kintrishi Reserve, Sataplia Cave, Okatse and Martvili Canyons. One-day tours cost from $30.
Popular tours in Kobuleti:
– €150 for 1-6 people. – €90 for 1-3 people. – € 30 for 1 person.
Many attractions in Adjara are easily accessible by public transport. While vacationing in Kobuleti, go to magnetic sand beaches in Ureki and Shekvetili, to the Byzantine fortress of Petra, to the National Park "Kolkheti", the port city of Poti and the Botanical Garden of Batumi. It takes only 40 minutes by minibus to get to Batumi's attractions.
Ivan Vladimirov: "We went to Tsitsinatela Park. It was fun and interesting for us and the kids. There are a lot of different attractions, and they don't cost that much. The most expensive is GEL 5. We went to the natural reserve "Ispani". Here you can admire the nature and take a lot of beautiful photos as a memento".
Viewpoint in Batumi Botanical Garden. Photo of the author.
Rest with children
We have seen many parents with children in the streets of the resort and did not find a single review, where tourists would have scolded the holiday with a child in Kobuleti. So come to the resort with children without fear! We advise to stay in a hotel or guest house with a pool. This is convenient if there is a storm on the sea.
In the Seaside Park there are attractions and small pools with mosaic sculptures in the form of sea animals. At 4 km to the north of the city there is an amusement park "Tsitsinatela", which means "firefly" in Georgian. There is an interesting park "Georgia in Miniature" next to it. The entrance costs 4 GEL.
RolemLV: "We vacationed with a 5 year old child. The water at the end of June and beginning of July is warm, you go in calmly, the entrance is three meters and – deep. There are playgrounds for children, a park with attractions near Kobuleti and in Kobuleti itself near the bus station, there are also fountains and bandstands.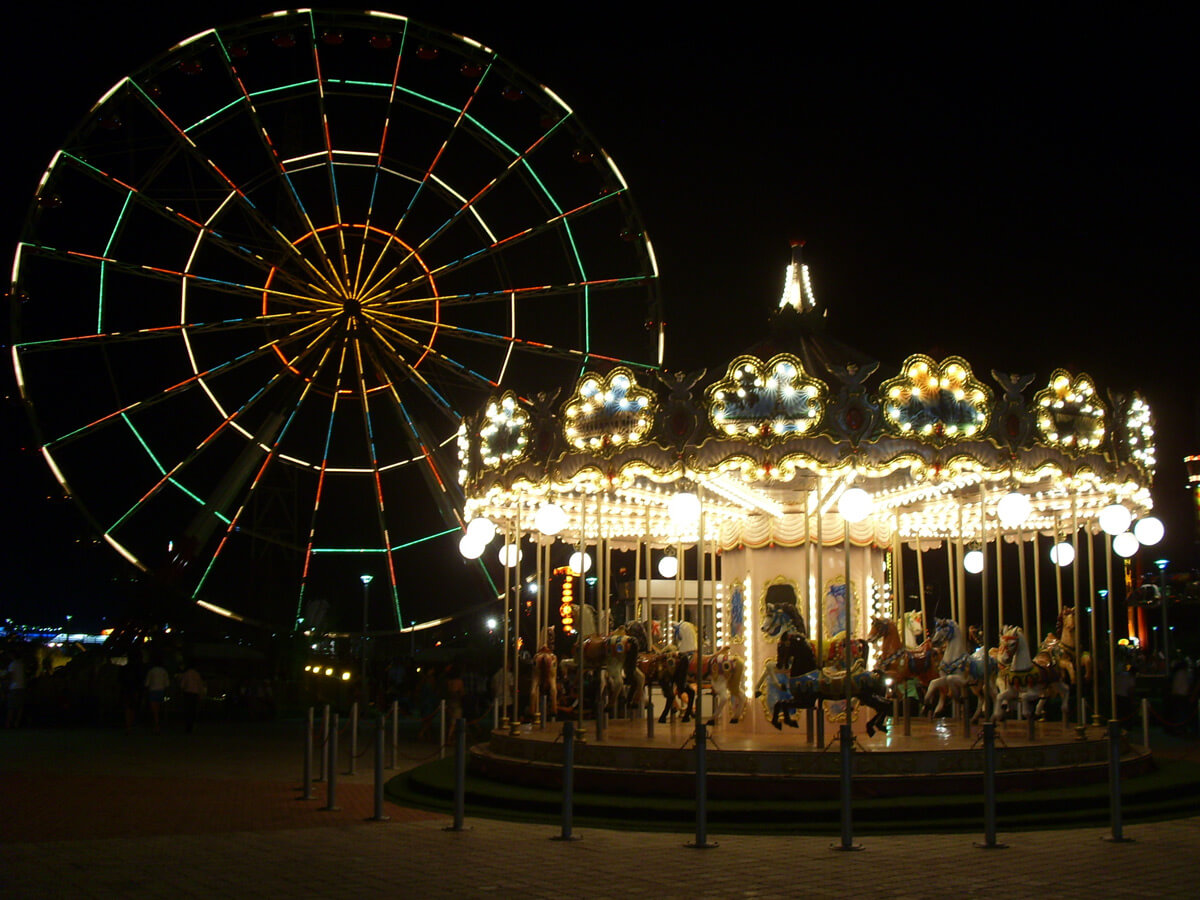 Tsitsinatela amusement park. Photo: Arpik / flickr.com / License CC BY-NC-ND 2.0.
When it's best to go
Thanks to the subtropical climate and the Black Sea, the climate in Kobuleti is mild and comfortable. Snowfall is rare in winter and fresh sea breezes soften the heat in summer. On the coast, the smell of pine trees mixes with the air from the sea. We were surprised at the scents here and how easy it is to breathe in Kobuleti! For a beach vacation come from late May to late October.
For a beach vacation come from the end of May to the end of October. Photo: cosh_to_jest / flickr.com / CC BY-NC-SA 2.0.
Worth the trip.
In our opinion, Kobuleti is almost an ideal place to relax by the sea. The beaches in the city are clean and wide. The resort has all the necessary infrastructure. In Kobuleti it is easy to find a market, grocery and grocery stores, pharmacies, restaurants and cafes. There is practically no nightlife. For entertainment you need to go to Batumi.
Keep in mind that the humidity in all Georgian resorts is high. If you have heart or respiratory problems, come to Kobuleti in June or during the velvet season.