Kolkata: the cultural capital or a filthy cesspool
Kolkata is considered one of the most enlightened cities in India, it is the scientific and cultural capital of one of the most overpopulated countries in the world. Only here stately castles rub shoulders with squalid slums, centuries-old cultural traditions and truly wild rituals flourish, luxurious life verges on deadly disease.
Once you enter the city, you immediately see the contrast between the lives of the upper and lower castes. In the slums, people live right on the street, in boxes, no one knows exactly how many people are homeless in Calcutta, the number of homeless goes into the hundreds of thousands. According to statistics, more than 350 million Indians live on less than a dollar a day. Some drive their expensive cars along the streets of Calcutta, and some take richer passengers on their own two.
Calcutta is what it is.
India is a budget country, a ride in public transport will not cost more than a dollar, and quite a hearty lunch costs $3.
The contrast is noticeable, as they call it, with the naked eye. The large number of homeless people gives the impression that you are in one, very large communal apartment. People here shave, cook, rest, and sleep.
Important! Locals are used to the unsanitary streets, they quietly drink water from the local water supply network, which the visiting tourists are strictly prohibited! The thing is that Indians from childhood develop a kind of immunity. Visitors are better to drink purchased bottled water.
Indians are very unusual people. Modern high society necessarily hire servants-not because they have a lot of money and want to show off, but because they want to give all these people … a job. Among the popular professions for hire are the home temple care specialist and the family astrologer. In addition, every home is full of all kinds of amulets and amulets.
Related Article: Unusual Hotels of the World – Discover from a new perspective what life is like above, below and on the ground!
An example of a family astrological chart
In India, people usually either believe in God or astrology. Based on the time and place of birth, a personal astrologer makes a natal chart. According to this chart, people plan careers, choose the time and place of weddings and even surgeries.
In Calcutta, it is very difficult to find a budget apartment; most often you end up in a shack that is hard to call a home. The cost of a decent room per night starts at $35-40. And even then, it is better to book in advance using special Internet applications.
The room for $25 per night.
Entertainment in Calcutta
In addition to visiting the palace of Queen Victoria we have already shown above, which can be accessed after standing in a many kilometers line of tourists, money tourists can offer several types of recreation, namely an elephant ride, including a visit to the nearby mango groves, as well as participation in a real marriage ceremony with a…… tree!
Indians believe that this action can remove the vow of celibacy from a woman, as well as give harmony to the inner world.
Before the ceremony, you will be dressed in the national clothes and your face will be completely transformed with the patterns traditional for Indian culture.
Calcutta – rituals and customs
In the past, the traditional color of the sari was red, but now the bride can choose any color except white. White in India is considered a symbol of mourning. In addition to the clothes, you will also hang a traditional Indian garland of fresh flowers, or jaimala.
Interesting fact! In the past, India did not issue any marriage certificate, so it was believed that the more guests, the more evidence that the marriage took place.
And at the end of the ceremony, the groom-tree was obliged to be cut down, and along with it, – to destroy all the bad things that had prevented the woman from building her happiness before. From that moment, the Hindus believe, a woman will surely have a real man, not a wooden jackass. And you say… a woman is a log!
This article uses pictures taken from public sources and photo-banks without attribution and authorized for commercial use under a CC0 Creative Commons license.
If you liked our story or want to contact the author of the article, leave a comment on the publication, and he will surely answer you. Maybe you want to tell about your travel discoveries, our online travel guide readers will be very interested to know what you have seen and what you found interesting! Leave comments, ask questions, tell about your travel experiences, suggest topics for new reviews and articles!
For those who want to read our news in the mobile version and quickly follow the publications, subscribe to our Yandex-Dzen channel
Xenia Osina
I love travel, good music and books, tell you where to go and what to do in another country. I consider myself in the full sense of the word a person of the world. Since childhood I loved to travel, go hiking, the hobby has grown into a full-fledged hobby for life. On the road you get to know yourself and your capabilities, learn the culture of different countries, become a little wiser. On the other hand, it's freedom. The freedom to be each time a discovery for the people you meet along the way.
Calcutta is India's most controversial city
Kolkata is the most majestic and the most miserable city in India. Despite centuries of history, it has managed to maintain its own identity and a large number of interesting sights that attract travelers from all over the world.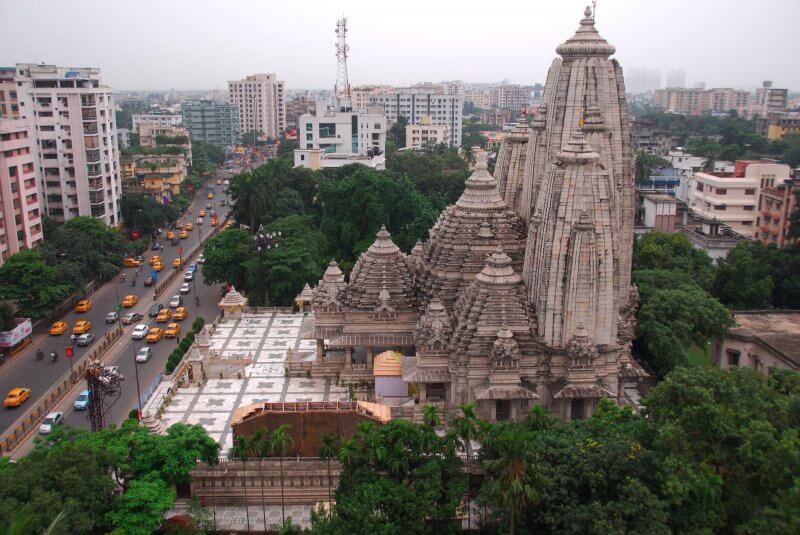 General Information
Kolkata (Kolkata since 2001) is the capital of the state of West Bengal, a large Indian state located in the eastern part of the country. It is one of the 10 largest cities on the planet and is the second largest megalopolis in India. Bengalis constitute a large part of the population, which totals up to 5 million people. It is their language that is considered the most widely spoken here.
The impressions of a tourist visiting the city for the first time are very mixed. Poverty and wealth go hand in hand, the sumptuous colonial-era architecture contrasts sharply with the unsightly slums, and the elegantly dressed aristocrats of Bengal contrast with the peddlers and barbers who live in the streets.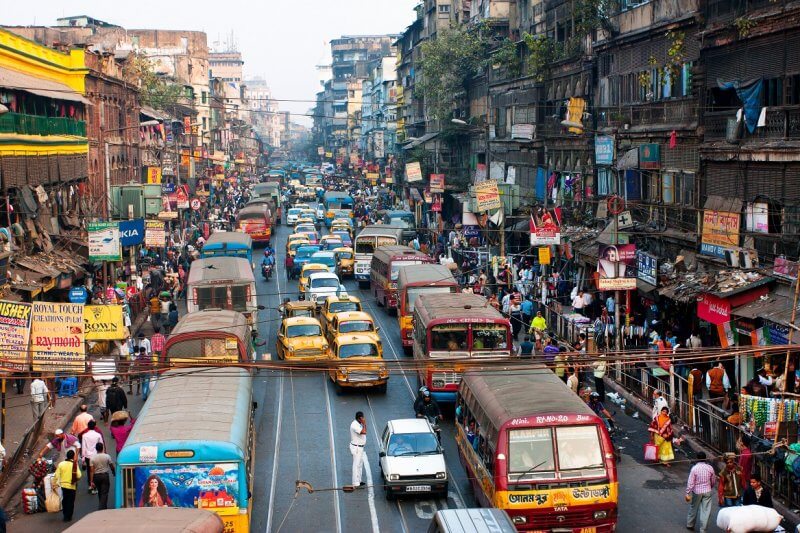 However that may be, Kolkata is the cultural heart of modern India. It is home to the best golf course in the country, more than 10 universities, countless colleges, schools and institutes, many old gentlemen's clubs, a huge hippodrome, several museums and galleries, as well as the offices of major international companies and much more. The main districts of the city have a well-organized infrastructure and excellent transport connections, operating both inside and outside the city limits.
Calcutta is also the only place in India where rickshaws are still allowed. Not motorcycle rickshaws or bicycle rickshaws, but ordinary rickshaws, the ones that run on the ground and pull a cart of people behind them. Despite the hellish labor and paltry pay, they continue to drive the many tourists who come to this unusual and diverse city.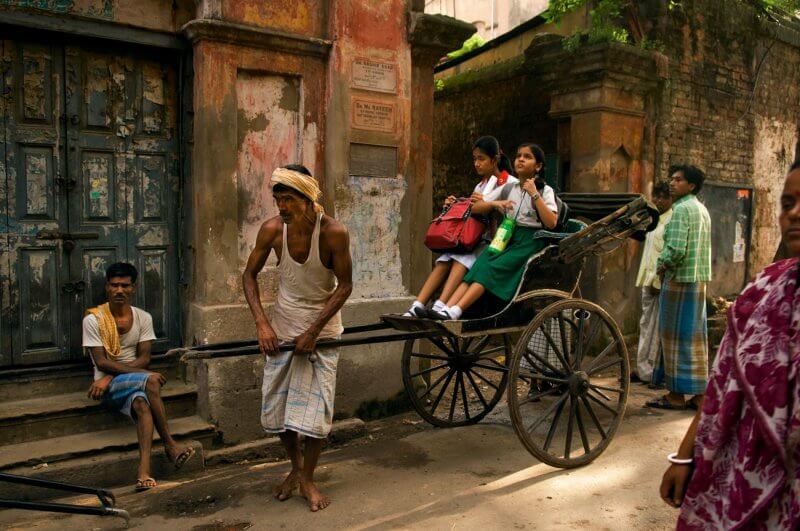 Historical Background
The history of Kolkata began in 1686, when an English businessman, Job Charnock, came to the quiet village of Kalikata, which had existed in the Ganges delta since time immemorial. Deciding that the place would be ideal for a new British colony, he laid out a miniature replica of London, with broad boulevards, Catholic churches, and picturesque gardens, squeezed into strict geometric shapes. The beautiful tale, however, quickly ended on the outskirts of the newfound city, where overcrowded slums were occupied by Hindus serving the British.
Calcutta received its first blow in 1756, when it was conquered by the nawab of neighboring Murshidabad. After a long and bitter struggle, however, the city was not only returned to the British, but was made the official capital of British India. In the years that followed Calcutta's fate took different turns, from new beginnings in its development to a period of utter confusion and desolation. The civil war for independence and unification of West and East Bengal did not bypass the city. It is true that after these events the British quickly moved the colonial capital to Delhi, depriving Calcutta of political power and seriously affecting its economy. Even then, however, the city managed to pull itself out of the financial crisis and regain its former position.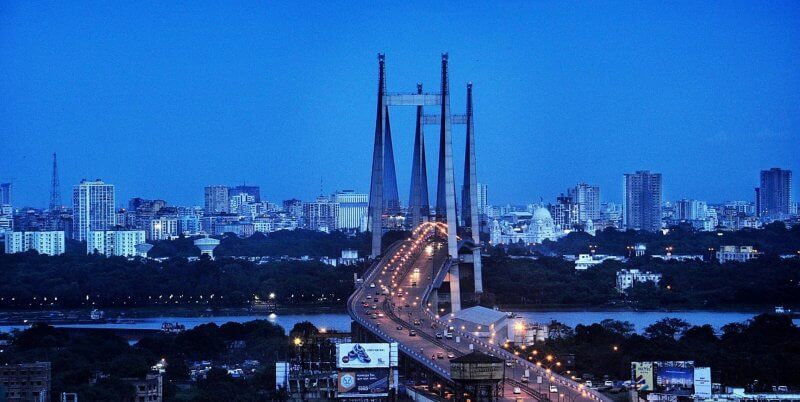 In the early 2000s, Calcutta not only got another name – Kolkata – but also a new administration with a more business-friendly attitude. As a result, numerous hotels, shopping, business and entertainment centers, catering establishments, residential high-rises and other infrastructure elements began to appear on its streets.
Nowadays, Kolkata, inhabited by representatives of a variety of nationalities, continues to actively develop, trying to eradicate the prevailing view among Europeans of the total poverty and squalor.
Attractions
Kolkata is famous not only for its centuries-old history, but also for its many and varied attractions, among which each of you will find something of interest.
One of the main attractions in Calcutta, India is a huge marble palace, built in the first half of the 20th century in memory of British Queen Victoria. Historians say that the Prince of Wales himself laid the first stone of the Italian Renaissance-style structure. The roof of the building is decorated with decorative turrets, and the dome is crowned with the Angel of Victory, made of pure bronze. The memorial itself is surrounded by a picturesque garden, which is lined with many walking paths.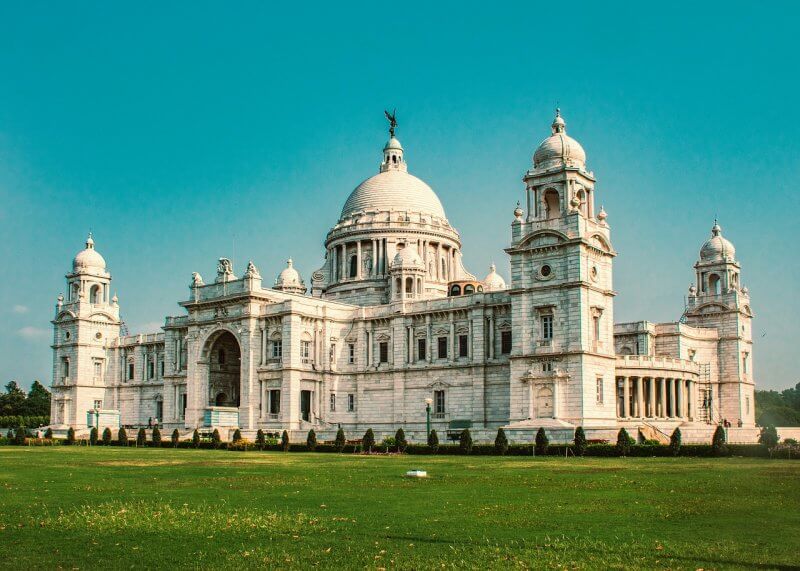 Today, Victoria Memorial Hall houses a museum devoted to the country's history during the British Conquest, an art gallery, and several temporary exhibitions. Among other things, here you can find a room in which rare books of the world's famous writers are collected. Equally interesting are the monuments erected on the territory of the palace. One of them is dedicated to Victoria herself, the other to Lord Curzon, former Viceroy of India.
Opening hours: Tue-Sun from 10:00 to 17:00.
Tickets cost: $2.
Location: 1 Queen's Way, Kolkata.
Mother House, part of the Sisters Missionaries of Love Foundation, founded by Theresa of Calcutta in 1948, is a modest two-story structure, recognizable only by the blue plaque with the appropriate inscription. On the first floor of the house is a tiny chapel, in the center of which is a tombstone slab made of white stone. It is beneath it are the relics of a saint who made a tremendous contribution to the lives of poor people in India. If you look closely, behind the fresh flowers, which are regularly brought here by grateful ordinary people, you can see the name, years of life and the most striking statements of the world-famous nun inscribed on the stone.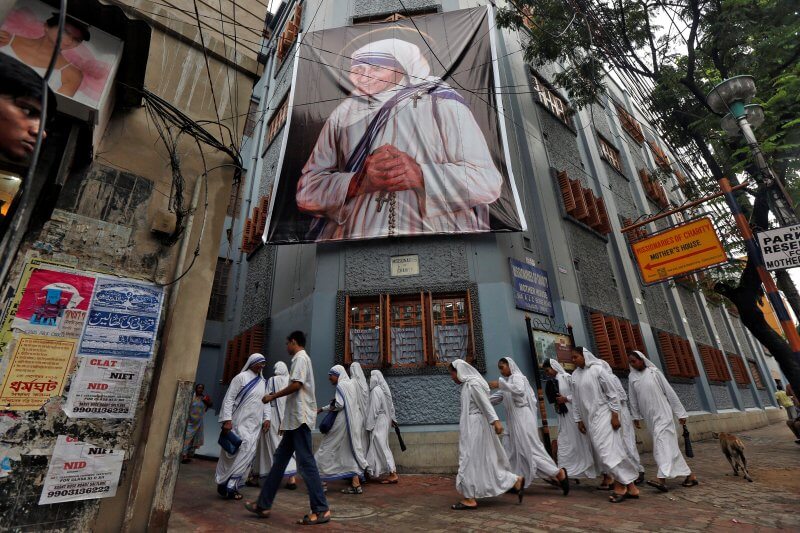 The second floor of the building is occupied by a small museum, among the exhibits of which there are Mother Teresa's personal belongings – an enamel plate, worn sandals and some other very curious items.
Opening hours: Mon-Sat from 10:00 to 21:00.
Location: Mother House A J C Bose Road, Kolkata, 700016.
The magnificent temple complex on the banks of the Hooghly River on the outskirts of Kolkata was founded in 1855 by the noted Indian philanthropist Rani Rashmoni. The place for its construction was not chosen by chance – it was here, according to ancient legends, the finger of goddess Kali fell after Shiva during his furious dance cut her into 52 pieces.
The bright yellow-red temple and the gates leading up to it are designed in the best traditions of Hindu architecture. The most popular attractions are the nahabata towers from which a variety of melodies can be heard during each service, the large music hall with a terrace supported by marble columns, the covered gallery with 12 temples of Shiva and the room of Ramakrishna, the famous Indian guru, mystic and preacher. Dakshineswar Kali Temple itself is surrounded by lush gardens and small lakes, creating a truly fabulous picture.
Opening hours: daily from 05:00 to 13:00 and from 16:00 to 20:00
Entrance is free.
Location: Near Bali Bridge | P.O.: Alambazar, Kolkata, 700035.
When you look at the photos of Calcutta (India) you can't help but notice one of the central streets of the city laid out in the late 19th century on the site of a former deer park. Most of the luxurious mansions belonging to the city's wealthiest residents have survived to this day. Besides them on Park Street there are many cafes, several fashionable hotels and a couple of important architectural sights – St. Xavier College and the old Asiatic Society building built in 1784.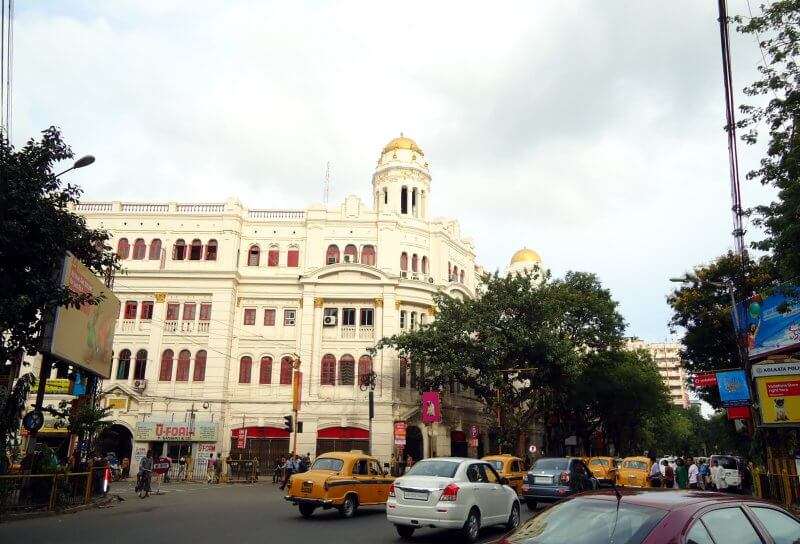 At one time, Park Street was the center of musical life in Kolkata – it gave rise to many famous performers, who at that time were only hopeful youngsters. And then there's the old British cemetery, whose tombstones are true architectural masterpieces. Be sure to drop in while walking around, there really is a lot to see.
Location: Mother Teresa Sarani, Kolkata, 700016.
The eco-park, considered one of the main natural attractions of Calcutta, is located in the northern part of the city. Its territory of about 200 hectares is divided into several thematic zones. In the center of the complex stretches a huge lake with an island on which there are several decent restaurants and comfortable guest houses. You can plan a whole day to visit Eco Tourism Park, because the numerous attractions, designed not only for children, but also for adults, will not let you get bored. Besides traditional walks and bike rides, you can go paintballing, archery, boating, etc.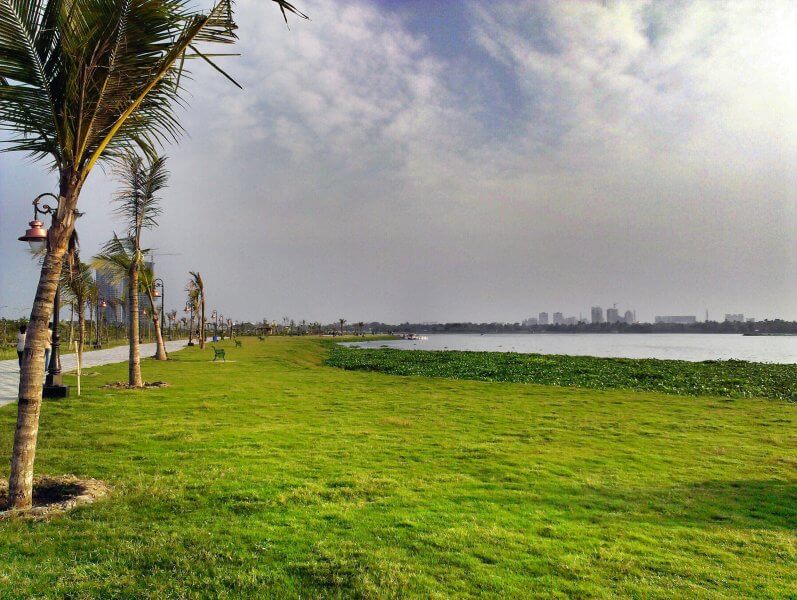 Tues-Saturday: from 14:00 to 20:00;
Fri: 12:00pm to 8:00pm.
Location: Major Arterial Road , Action Area II, Kolkata, 700156.
The Hovra Bridge, also called Rabindra Setu, is located near the Mahatma Gandhi subway station in Bara Bazaar. Its impressive size (length – 705 m, height – 97 m, width – 25 m) made it one of the 6 largest cantilever structures in the world. Erected at the height of World War II to aid the British Allied Forces, the Howrah Bridge was the first such structure to use sturdy metal rivets instead of bolts and nuts.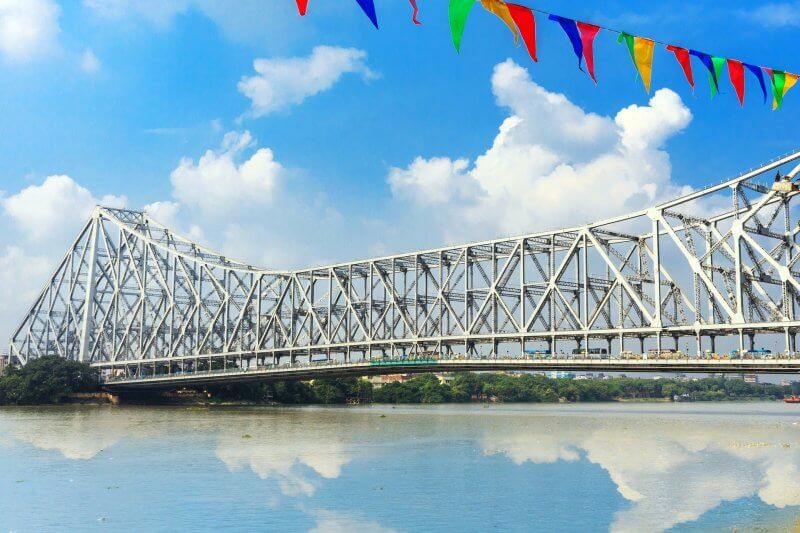 Nowadays Howrah Bridge, which is crossed by hundreds of thousands of cars daily, is the main symbol not only of Calcutta itself, but of the whole of West Bengal. It is of particular interest at sunset, when the huge steel cantilevers gleam in the setting sun and are reflected in the still waters of the Hooghly River. For a better view of the city's most imposing landmark, make your way to the end of the Mullik Ghat Flower Market. It is forbidden to take photos of the bridge, but lately there has been little enforcement of this rule, so you can take your chances.
Location: Jagganath Ghat | 1, Strand Road, Kolkata, 700001.
The Hindu temple of Lakshmi Narayana in the southern part of Kolkata completes the sightseeing tour of Kolkata. Built in the mid-20th century on the money of the Birla family, it has become one of the most beautiful creations of our time. In fact, the many-tiered structure made of snow-white marble adorned with elaborate floral designs, carved panels, small balconies and graceful columns can conquer even the most experienced traveler. Another feature of Birla Temple is the absence of bells – the architect considered that their ringing could disturb the calm and peaceful atmosphere of the shrine.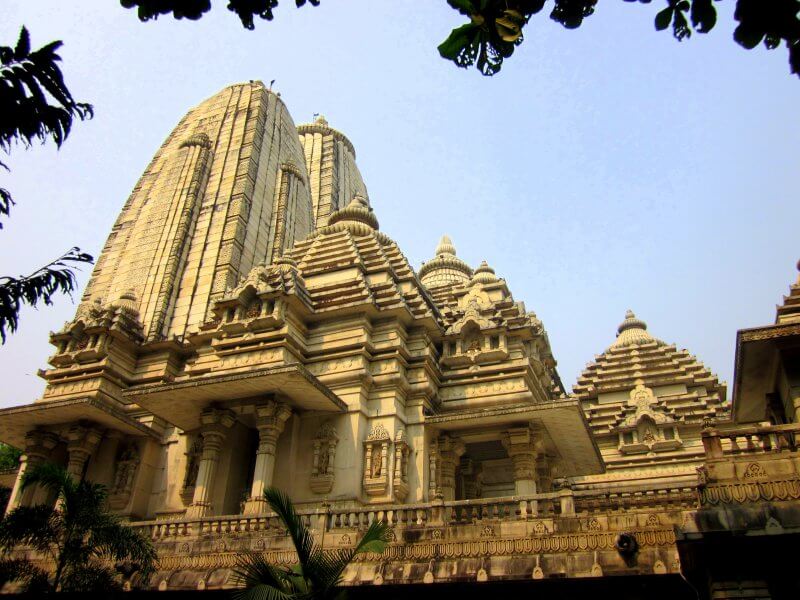 The doors of the temple are open to all comers. But at the entrance you have to leave not only shoes, but also a cell phone, camera, camcorder and any other equipment.
Every day from 05:30 to 11:00 and from 04:30 to 21:00. Admission is free.
Location: Ashutosh Chowdhury Road | 29 Ashutosh Choudhury Avenue, Kolkata, 700019.
Accommodation
As one of the major tourist cities of India, Kolkata offers a large number of accommodations. You can find luxurious 5* hotels, comfortable apartments, and budget but decent hostels.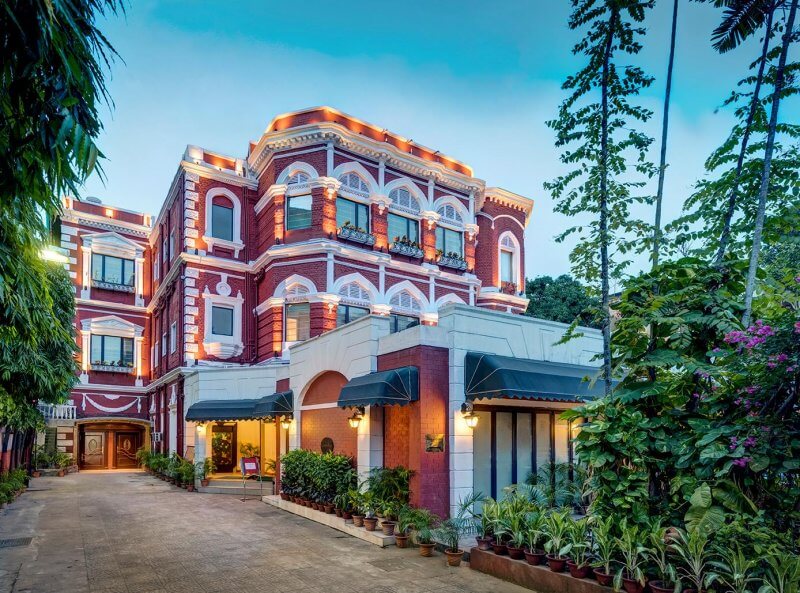 Prices for accommodations in Calcutta are about the same as in other Indian resorts. The gap between different accommodation options is almost imperceptible. While the minimum cost of a double room in a 3* hotel is $13 per night, in a 4* – only $1 more. A guesthouse will be cheaper – its rent starts at $8.
The city itself can be conditionally divided into three districts – northern, central and southern. Accommodation in each of them has its own characteristic features.
Close to the airport;
There are a lot of green areas.
Far from the main city attractions;
Poor transport accessibility – there is no subway, and travel by bus and cab will cost a pretty penny (by local standards).
Lots of historical and architectural attractions;
Large shopping centers;
Developed transport system;
A lot of different housing for every taste and budget.
Very noisy;
Inexpensive accommodation options are sold out quickly, and the rest are not available to everyone.
The presence of shopping and entertainment centers;
There are lakes, parks, modern art galleries;
Excellent transport accessibility;
Housing prices are significantly lower than in the other two districts.
This part of town is considered the newest, so you will not find historical memorials or 19th century architecture.
Nutrition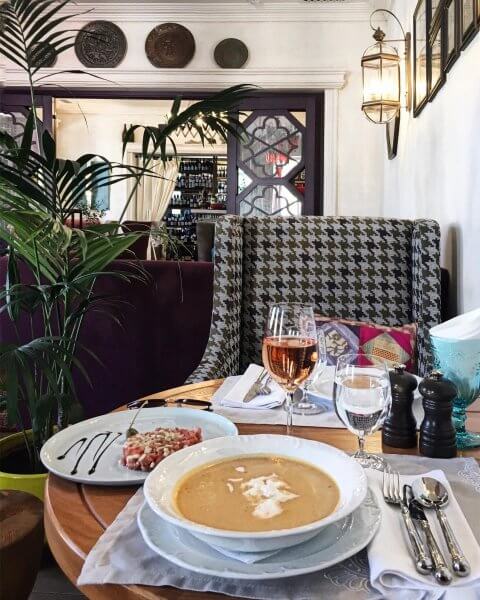 If you come to Kolkata, you won't go hungry. Restaurants, cafes, snack bars and other "representatives" of catering are more than enough here, and the city streets are literally dotted with small kiosks, where you can taste traditional Indian delicacies. Among them are khichuri, luchi, gugni, pulao, biriyani, charchari, papadam and of course the famous Bengali sweets like sandesh, mishti doi, kheer, jalebi and pantua. All this is washed down with sweet tea with milk, which is poured not in the usual plastic cups, but in small ceramic cups.
The main difference between the local cuisine is the combination of sweet and spicy flavors. Food is cooked in oil (mustard oil for fish and shrimp, ghee for rice and vegetables) with the addition of curry and a special mixture including five different spices. On the menu of many restaurants there are many dishes made of dal (pulses). It is used to make soups, filling for flatbreads, stew with meat, fish, or vegetables.
Most decent places to eat are on Chowringa Road and Park Street. The latter is home to a huge number of private and public institutions, so at lunchtime it turns into a huge kitchen capable of satisfying the appetites of numerous office workers. As for prices:
lunch or dinner for 2 at an inexpensive eatery will cost $6,
in a mid-level cafe – in 10-13$,
A snack at McDonalds – $4-5.
If you're going to cook on your own, look at the local bazaars and large chain supermarkets (like Spencer's) – there is a wide range and prices are quite affordable.
All prices in this article are for September 2019.
Weather and climate, when is the best time to visit
Kolkata in India has a mild tropical climate. Summers here are hot and humid – the temperature at this time ranges from +35 to +40 ° C, and the greatest amount of rainfall falls in August. It rains so hard that sometimes the road disappears from under your feet. Holidaymakers in this period is very small, and those who are not afraid of adverse weather conditions, we advise to take an umbrella, raincoat, a few sets of quick-drying clothes and rubber flip-flops (in boots you will be hot).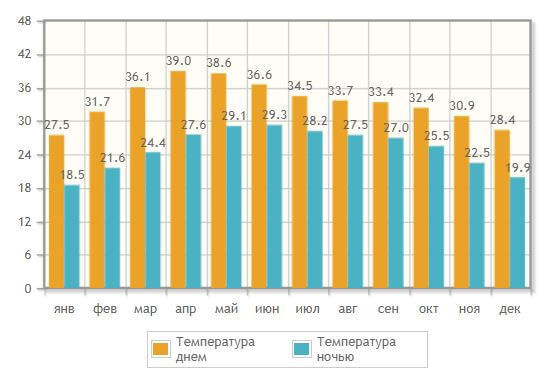 In late fall, the rainfall stops abruptly and the temperature drops to +27°C. It is at this time in Kolkata begins the high tourist season, lasting from mid-October to early March. However, at night in winter is cool enough – with the sunset the thermometer column goes down to 15 ° C, and in some cases can reach zero. With the advent of spring the tropical heat gradually returns to Calcutta, but the number of tourists does not become less. The reason is the Bengal New Year, celebrated in mid-April.
Useful Tips
When planning to visit Kolkata in India, there are some useful tips to keep in mind:
If you are going on holiday in spring or summer, make sure you have enough repellent. Mosquitoes are plentiful here, and most of them are carriers of malaria and Dengue fever.
Catching a yellow cab during rush hour is difficult. If you encounter such a problem, don't be afraid to ask a policeman for help.
Getting into the car, immediately say that you want to ride on the meter. The latter should be set at number 10.
Despite the fact that the city of Calcutta is one of the safest places in India, both money and documents are better to keep close to your body.
Remember to wash your hands before eating and drink only bottled water to prevent intestinal infections.
The toilets in Kolkata are not suitable for women, so don't waste your time and go to a cafe, a cinema or any other public place.
Silk saris, ethnic jewelry, clay figurines and other souvenirs are better to buy at the markets – they are much cheaper.
In order not to bother with warm things, leave them in the storage room at the airport.
If you decide to travel around the city with your own or rented car, remember that the traffic here is left-handed, and on some roads – one-way. At the same time, it is first directed in one direction and then – in the opposite direction.
Even in comfortable 4* hotels in Kolkata there may be no change of bed linens and towels – reserve a room in advance, and don't forget to specify this information from the administrator.
Walking through the streets of Calcutta, visiting cafes:
Author: Olga Sheiko
Updated: 23 Sep, 2019 Varkala, India is the most famous resort town in…
Updated: 19 Mar, 2020 Arambol, Goa is a colorful fishing village located in…
Updated: 19 Oct, 2019 Karnataka, India is one of the most controversial states…