What to see in Bruges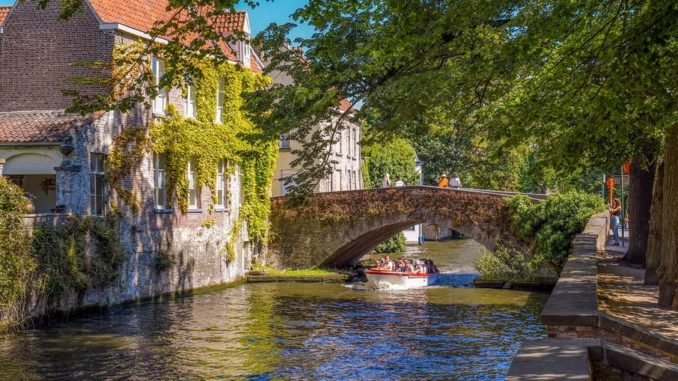 What is there to see in Bruges in 1-2 days or longer? Self-drive itineraries, ticket prices 2020. Eurotraveler.ru found out where to stay in Bruges and where to travel around Bruges.
Bruges is the most interesting city in Belgium. In any case, so many people think: those who can see it with their own eyes, as well as those who saw only in pictures.
The administrative center of Western Flanders is called the "Venice of the North", "Medieval Fairytale", "City of Beer and Chocolate". And it's all true!
Judge for yourself. In Bruges you can see a lot of canals and take a boat trip by which you'll have a very pleasant aftertaste. You will have to look around a lot – the city has preserved the historical buildings of the grey medieval times like no other city in Belgium.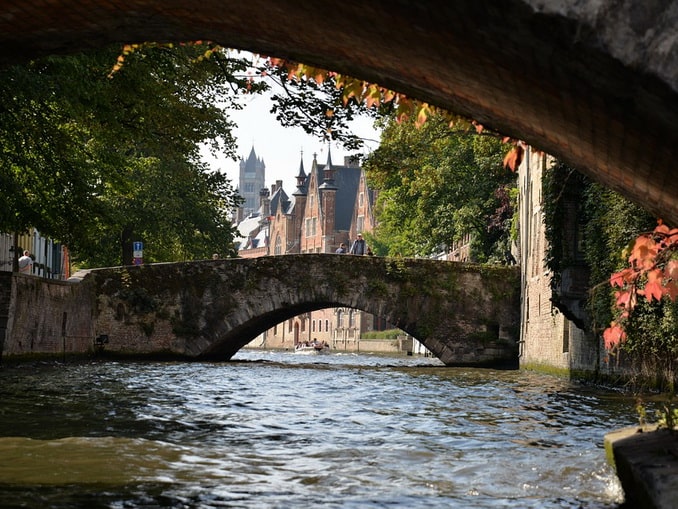 Naturally, it's also home to excellent craft beer and chocolate. It also weaves incomparable lace and cuts diamonds, the Flemish city has perfected itself in these lucrative fields over the centuries.
The bus is the cheapest (from 6 €) and very fast (just over 2 hours) way to get from Brussels airport to Bruges. Flixbus runs only three times a day (www.flixbus.ru/marshruty/brjugge-brjussel-aehroport) and this could theoretically be a problem. Quickly solved, though: the Intercity schedule is much more crowded. Tickets, of course, cost a lot more (from 24 €).
Bruges – day 1
If you have 1 day to see Bruges, the best way to do it is to start directly from the train station. You don't have to worry about the train station because it's only about 1.5 km from the center of the old town and you can see many sights along the way.
For example Minnewater or "Lake of Love", a preserved part of the inner harbor of the city. And the famous Begijnhof (30 Begijnhof), once a shelter for béguines. Members of an exclusively female community with a not quite monastic way of life. The neat whitewashed houses with peaked tile roofs and the green surroundings are very relaxing. Today it is home to the Benedictine monastery.
Incredibly good is Sashuis, a brick building saddled with a dam. Its sole purpose is to regulate the water level in the Minnewater.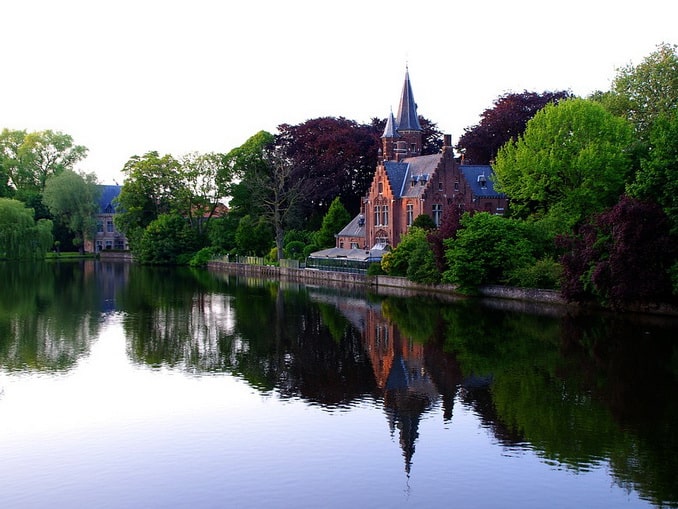 Then, on the way to the market square, you can stop for a tour of the family brewery Huisbrouwerij De Halve Maan (not available in Russian) and have a mug of the almost legendary local Brugse Zot ale. If it's a little early for you or you just don't like beer, just go ahead.
See the extremely colorful St. John's Hospital (12th century), and maybe even stop by. If, for example, you are interested in medical subjects (collection of instruments) and works of artist Hans Memling. And don't mind paying 12 € for a ticket: www.museabrugge.be/en/visit-our-museums/our-museums-and-monuments/sint-janshospitaal/practically Youngsters aged 0-17 visit this and all other museums in Bruges for FREE!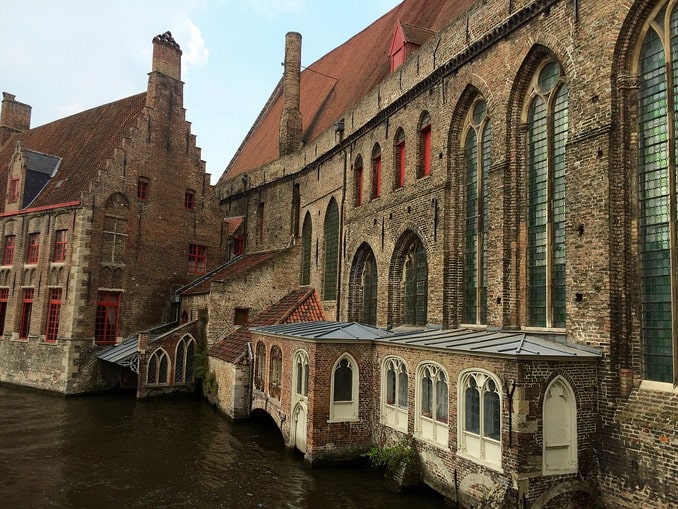 And then you go to the Church of Our Lady. The building dates back to the 13th century, the spire of the bell tower rises proudly 112 meters. Inside you'll find a statue of Madonna and Child by Michelangelo.
And there are the tombs of Duke Charles the Bold of Burgundy, a prominent figure of the Hundred Years' War, as well as his daughter Marie of Burgundy. The ticket costs 6 €: www.museabrugge.be/en/visit-our-museums/our-museums-and-monuments/onze-lieve-vrouwekerk/practically.
Museums
On the banks of the Dijver canal in an old house (no. 17) you'll find the city's Gruuthusemuseum. Within its walls there are literally collectibles, which illustrate the life of the citizens, beginning from the XIII century. The interiors of the house, preserved from time immemorial, are also interesting. Entrance costs the standard 12 € for Bruges: www.museabrugge.be/en/visit-our-museums/our-museums-and-monuments/onze-lieve-vrouwekerk/practically.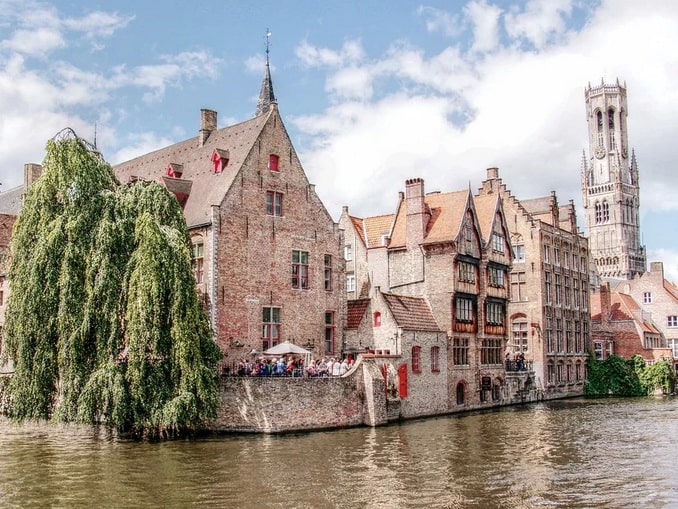 On the opposite bank of the Dijver Canal (house 12) you'll find the Gruninge Museum, the city's main art gallery. The guidebooks advise you not to leave it unattended. And we agree! Especially if you spent 28€ on the Musea Brugge Card, valid for 3 days:www.museabrugge.be/en/visit-our-museums/tickets-en-reservaties.
Market square.
Or Grote Markt the main attraction of Bruges. Beautiful houses, lots of cafes, the buzz of life – all this not only beckons, but also literally encourages travelers. Beginning to realize that they have not come to a sleepy province, but in a great commercial city with a bright history.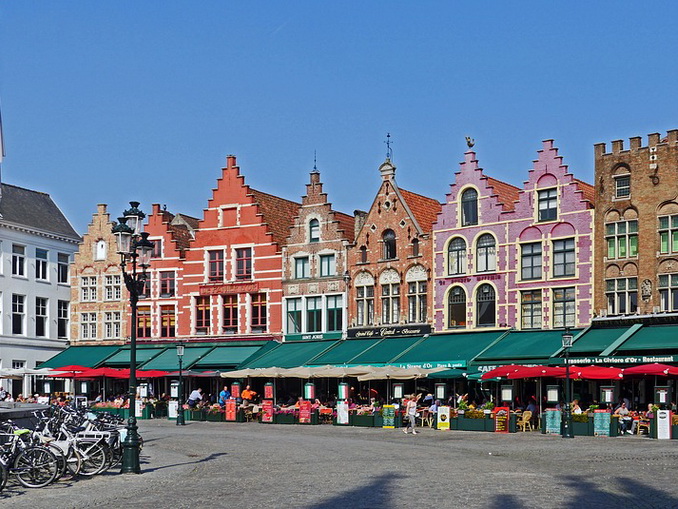 For example, from the windows of the little house at number 16, which now houses the Grand Cafe Craenenburg at one time saw the knights' tournaments of Counts of Flanders. In 1488 the burghers imprisoned Maximilian, the future Holy Roman Emperor, there for 11 weeks. Thereby forcing him to respect local traditions and remove his mercenaries from the country.
And the neighboring Huis Bouchoute (No. 15), which looks like the brainchild of late Art Nouveau, actually dates from 1477. It's easy to tell it apart – there's a magnificent clock right under the eaves.
The Belfort Tower is the square's dominant feature. Powerful construction of incredible age – it was put on this place in 1291. You can go up to the top (height 83 meters) in order to look over the entire city "to the very outskirts".
Burg Square
In a minute's walk from the Market Square stands the Stadhuis, the City Hall. The late 14th century, finely rendered facade will long be remembered.
There is also another city landmark – the Basilica of the Holy Blood. The building is not striking in size, but looks very sophisticated – mature Renaissance, XVI century. The church is famous for the crystal vial which, according to legend, holds a drop of blood of Jesus Christ.
On Ascension Day in May, the relic, taken from the Holy Land during the Second Crusade, is solemnly carried through the streets of Bruges in a costume procession. The colorful tradition has existed since 1291 – spectator seats in the grandstands are sold out in advance.
Also look out for the Palace of Liberty, a beautiful building from the beginning of the 18th century. Once the Brugse Vrije, which translates as "Freedom of Bruges", was the main administrative body of Flanders. Today it serves as a museum and archive, and visitors can admire the historic rooms, which retain their original furnishings
Where to Stay
Finding a cheap hotel in the center of Bruges is an almost impossible task. Everyone, of course, sets their own bar, but in general you should focus on the price from 130 € per night. We recommend Hotel Ter Brughe in an impressive old building on the banks of the canal. It is 7-8 minutes walk to the Market Square, breakfast is not included but guests praise its variety.
The B&B Poppy's, not far from the Church of Jerusalem, has a particularly memorable atmosphere and no tourist crowds under the windows. In contrast to the first option, guests here will be fed.
The Boat Hotel De Barge houses tourists in real cabins. Located 600 meters from the train station it accepts guests with pets.
Day 2
Start with a visit to the museums that you didn't see the day before. The general opinion is that it should be done in the morning, when the main mass of tourists goes to or has gathered at the Grote Markt.
Worth a visit and unusual Jerusalem Church – it was built in the XV century on the exact likeness of the Temple of the Lord in Jerusalem. Inside there are ancient frescoes, attract attention and the octagonal bell tower, in the design of which one can guess eastern features.
Then it is time to take a boat trip around the city to consolidate the impressions of the day before.
Day 3
Bruges was once a great port. But over time the sea receded and the city found itself unable to follow it. Today on the coast is Zeebrugge, a rather popular beach resort on the North Sea. The distance – about 15 km, it can be overcome in 25 minutes by car.
At 45 km to the south-east, Ghent is situated. A small town of extraordinary beauty, whose charm is difficult to convey in words.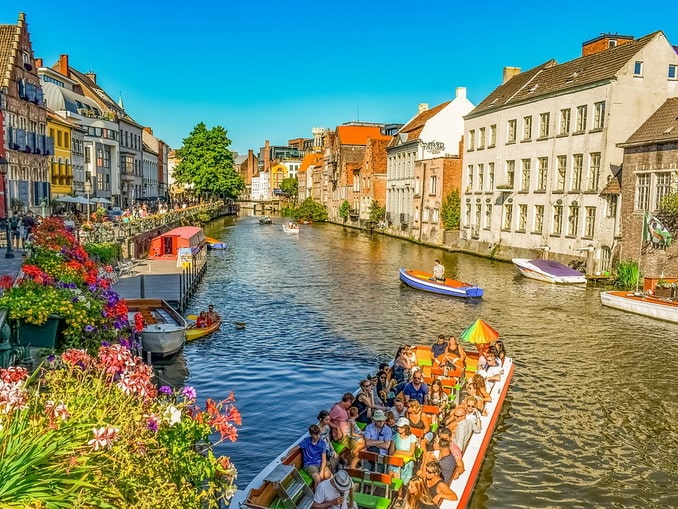 T.U.R.I.
In Russia with a cashback of 20%. On sale from August 25 to September 10, 2022. More than 220 routes at a price of 14 250 rubles (excluding cashback) per person. Hurry up to buy!
Bruges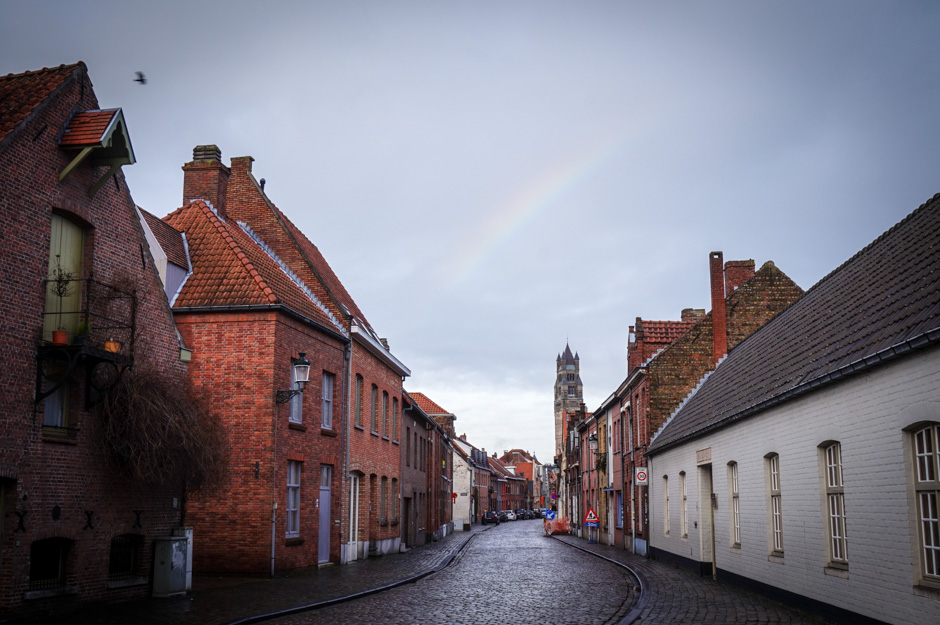 Bruges is a quiet touristic Belgian town with beautiful canals and Flemish spirit. Here you can easily immerse yourself in the Belgian provincial life and get lost in the medieval narrow streets, escape from Brussels for a few days of European institutions, listen to the special dialect, taste delicious beer and be surprised by the friendliness of the locals – and they really are mostly natives, in contrast to Brussels. We tell you how to get there, where to live and how to have fun in this mini guide to Bruges.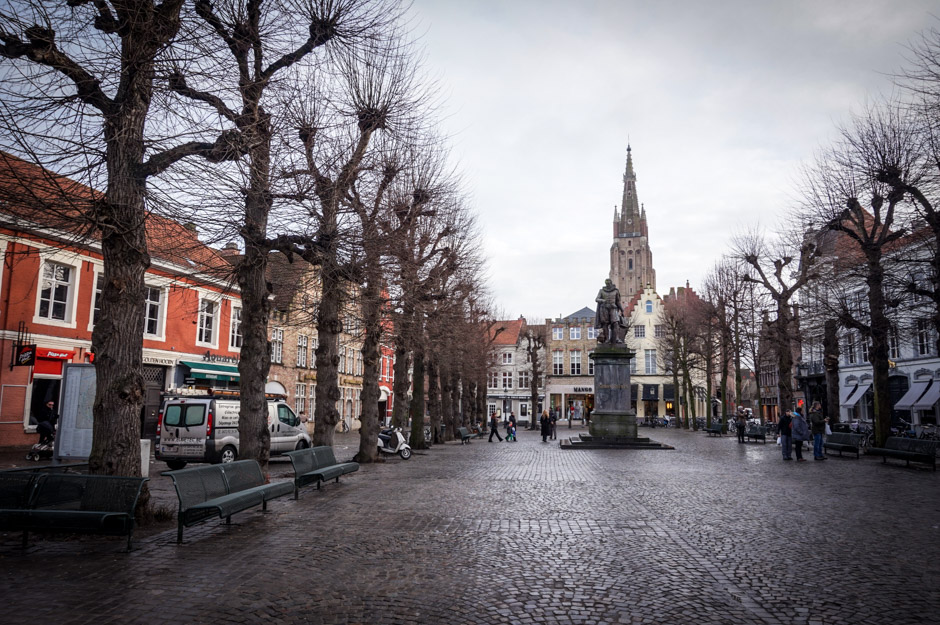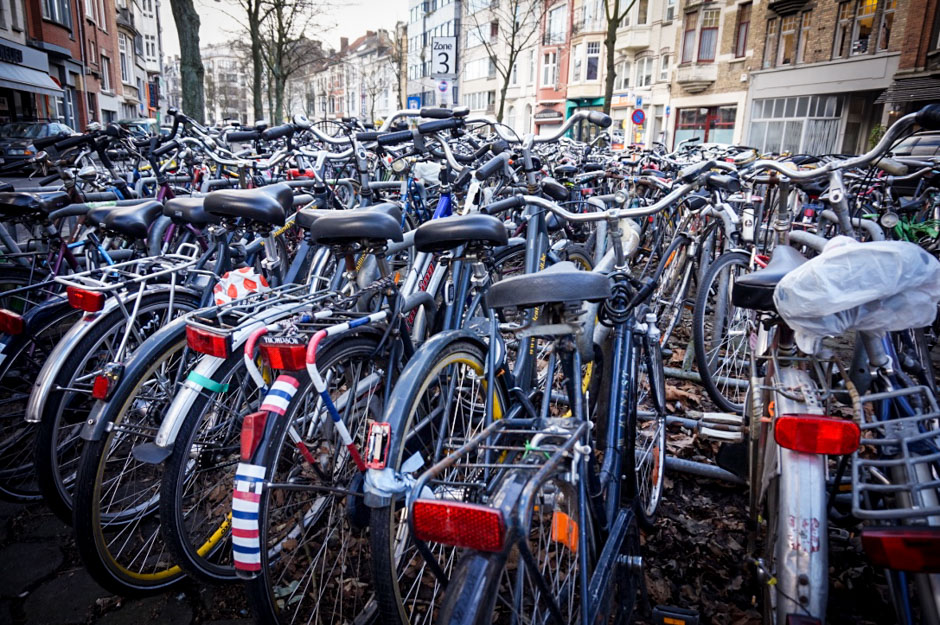 Transportation
The first step is to get to Belgium. You can fly to Brussels from Vilnius on Ryanair . If you get your tickets in advance, you can count on €20. AirBaltic also flies from there (from €158 round trip). From Warsaw on Ryanair you can fly for € 9 if you're lucky. All of these low-cost airlines arrive in Charleroi, "southern Brussels. The best transfer is now flibco.com: to Brussels for €14, direct to Bruges for €17, but there are nice deals up to €5. No one cancelled Blablacar , very lucky coincidences happen, the price is halved. From Brussels there are trains all the time, your option is Go Pass tickets (under 26) with 50% discount, to Bruges costs only € 6. By the way, on weekends you can get everywhere for half price. The way from Bruges to Brussels takes only 1 hour and you can also go to Ghent with a single ticket, but that's another story.
Use of public transport in Bruges is difficult, because the city is compact and it's easier to get on foot or by bike. Especially if you stay in the old part of town. The more so that one ride on the city bus costs €3 (more expensive than a good glass of Belgian beer!) With the same ticket you can change to another route within an hour.
You can rent a bike from € 6 to € 15 per day. The cheapest service is Deketing (Gentpoortstraat 23 te 8000 Brugge) , 5 minutes from the central square, check the return time, they close early. You can also find another provider Bruges Bike Rental (Niklaas Desparsstraat 17) near the station .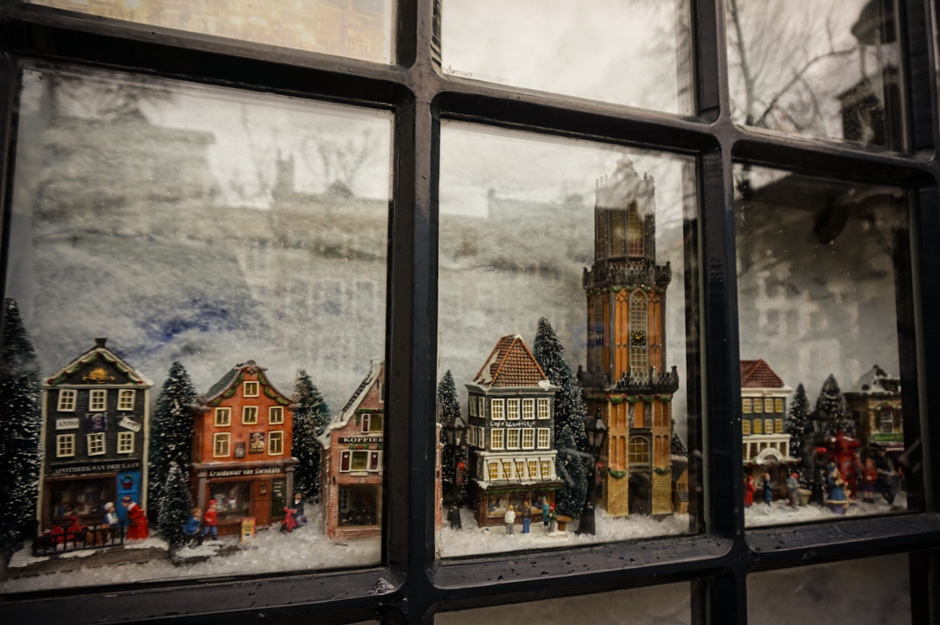 With cheap accommodation in Belgium is hard, so you can try to fit in with Couchsurfing.com , don't get your hopes up: the city is small and there are a lot of tourists. But airbnb.com is very well developed, prices from € 50 to 100 for a great apartment, so for travel by company is probably the best option.
But if you couldn't, there are still a couple of options. Hostels have prices starting at €15.
Snuffel (Ezelstraat 42) – Hostel is centrally located, youthful atmosphere, they organize parties at the bar, locals also drop by, there are beer tastings, they give out bikes for rent.
Lybeer (Korte Vuldersstraat 31) – Typical Bruges atmosphere: Authentic house with all the medieval trinkets, small number of rooms, 5 min from the central square – gives you the feeling of being in another dimension.
Charlie Rockets (Hoogstraat 19) is a great hostel for a large group, lots of places, great hangout, big bar with billiards and live music. So if you get bored you can just drop in for a party or even catch a rock movie screening.
For those who like comfort you can stay at the Ibis (Katelijnestraat, 65 A) . A network hotel with all the modern facilities at a medium price near the train station.
And for the big movie buffs and Colin Farrell fans, the Relais Bourgondisch Cruyce Hotel (Wollestraat 41-47) is worth mentioning. It was in this hotel that he ate, slept, had breakfast with a view of the canal and jumped out the window in "Laying low in Bruges". But the price for this pleasure is a bit steep (€ 265 per night). Although you should just walk up: the view of the hotel is considered the most photographed place in the city.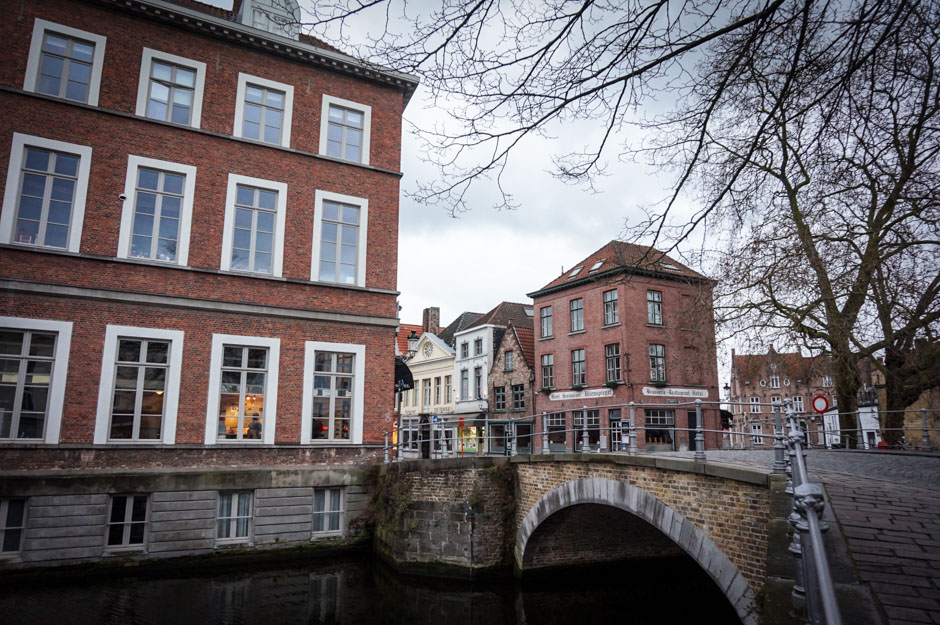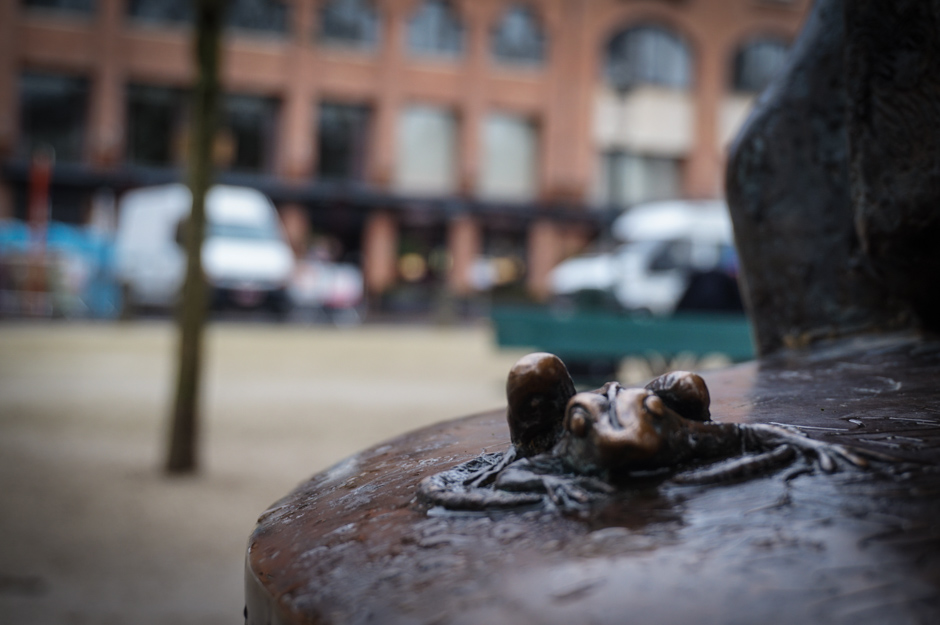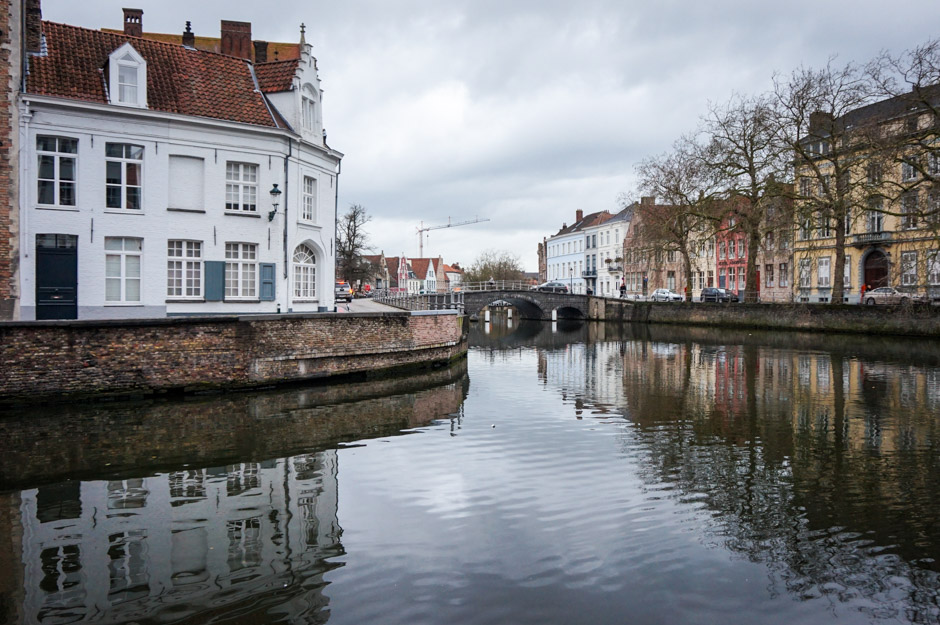 Bruges is a provincial tourist city and a great place for a relaxing vacation. It's hard to find a hangout here, but the Flemish architecture, quiet beer-halls, nice locals and peacefulness can't be avoided. The historic part is listed by UNESCO. There are several hiking trails, romantic parks, and one of the mills. You can start exploring the city during the Free Walkings Tours in Brugges .
While a boat trip on the canals may seem trivial, it's well worth it. The streets look completely different. It's better to find a good time so the boat doesn't get too crowded – the city is really crowded, especially at the weekend. The pleasure costs € 8, but the view is mesmerizing. In the very center you can find the pier Boottochten Brugge (Nieuwstraat 11) .
If you still have a craving for history after all your walks, the Historium Bruges (Markt 1) is worth a visit. It's just been renovated, so there's plenty of interactive gizmos. It tells you about Bruges, its surroundings and Belgium. An added bonus is one of the most picturesque streets on which it is located.
In the Groeningemuseum (Dijver 12) you can find paintings by Jan van Eyck, a native of Bruges, the inventor of oil paints and early Renaissance painter – the locals are very proud of him.
If history and silence bore you, go to the Skate Park or the De Comma Youth Center (Binnenwag 4). There are a lot of interesting events on the schedule, and as a bonus you get to meet the local crowd.
After a long walk you can lie on the grass or play frisbee in one of the parks. Minnewater-Lake or Lake of Love is very close to the train station, so you can brighten up your train waiting time. And Astridpark emerges quite unexpectedly among the narrow streets.
If you don't have much time left, don't miss the chance to breathe in the sea air, the North Sea is just around the corner. The easiest way is to take the train to Oostende, it takes no more than 20 minutes. A more interesting option is to cycle to Zeebrugg, a port city, to admire the sand dunes, 20 km away. Or an equally attractive option is to visit the "resort" Knokke-Heist, the Belgian Monaco, the same 20 km. On the streets you can meet famous Belgians, expensive cars and interesting houses. In connection with the "resort" of the town in the institutions are inflated prices (you should prepare in advance), but, for example, warm up you can in Restaurant Cézanne (Lippenslaan 98, 8300 Knokke-Heist) . The tea room has excellent homemade desserts.
Very close is the Zwin National Park with a variety of bird species, including flamingos. A place for nature lovers and sea air, and there are interesting interactive gizmos in the exhibition hall. The best way to get there is by bus from Knokke.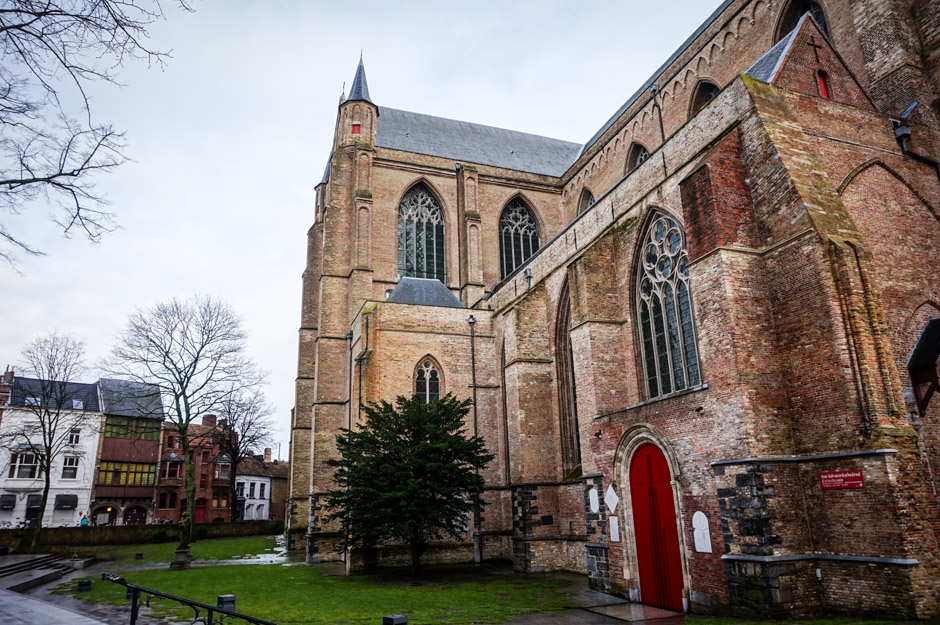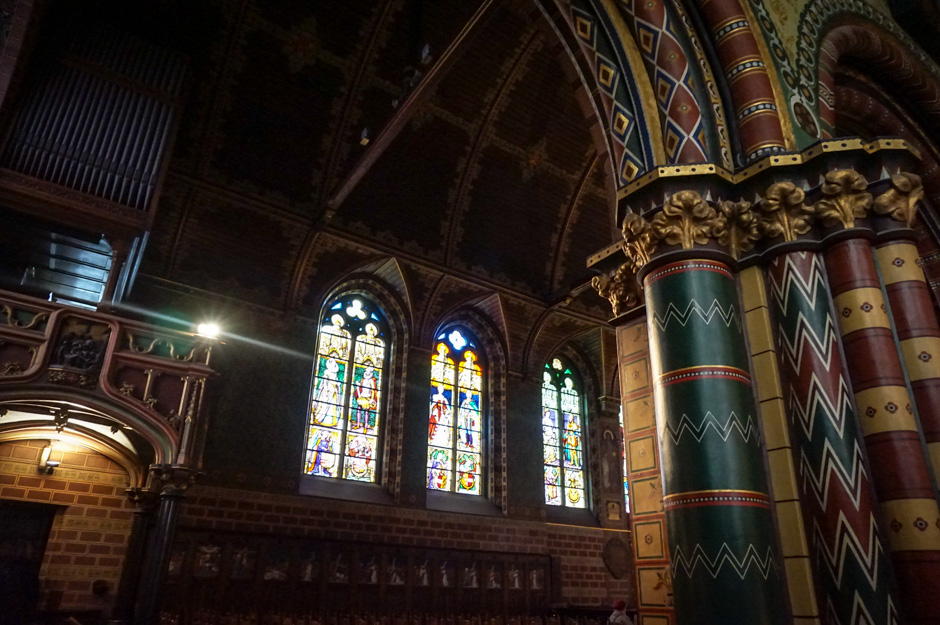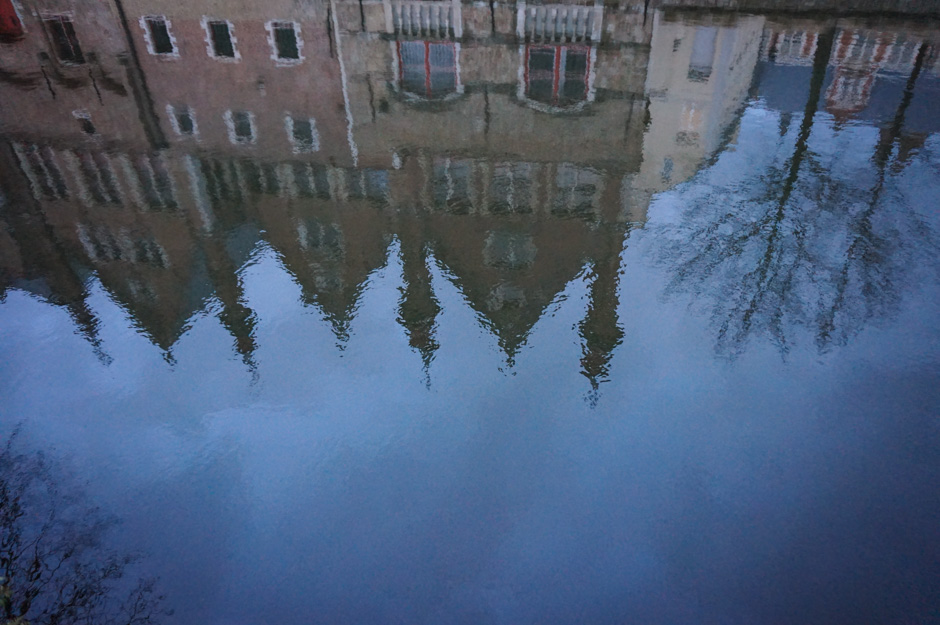 Bruges as a typical tourist town has an abundance of small and very cozy places with a pleasant atmosphere. Prices are Belgian: Dinner menu averages from €12, but portions are excellent.
Start your morning at coffee shop Li O Lait (Dweerstraat 30), very tasty pastries, interesting coffee mixes and unforgettable hot chocolate with honey and Malters. You can catch the wi-fi and admire the beautiful drawings on the walls. For more serious food, go to Sanseveria Bagelsalon (Predikherenstraat 11) . The best burgers in town, tasty salads and huge portions.
Royal Frituur & Eetboetiek (Langestraat 181 A) is a local quality fast food place for vegan food lovers. For example, large Belgian fries (you can get kicked out for saying French fries) with a spring roll and homemade mayonnaise is only €6. The place is more of a takeaway, but the very nice hostess Anna can lend out a mini-picnic blanket, which guarantees extra spiciness to the cool sets. After all, the lawn near the Kruisvest mill is a stone's throw away, a scenic view of the city and a place for youth hangouts. Frisbee teams gather here on weekends, and in winter you can slide down the slide.
In the heart of the city, Brasserie Forestière (Academiestraat 11) is worth a visit for lunch. The lunch menu costs €12,5, there are days with mussels and very tasty fish soups.
The evening can be spent at the authentic Flemish place Café Vlissinghe (Blekersstraat 2) . Although it is the oldest café in the city, open since 1515, the quality is high and the prices are very good. There is very little seating, big old tables where you can squeeze a few people in at once, good beer and a nice atmosphere.
Cuisine of all nations of the world can be found in Stoepa (Oostmeers 124) . Near the train station and Minnewater-Lake. In summer they organize a beautiful terrace in the courtyard with interesting events.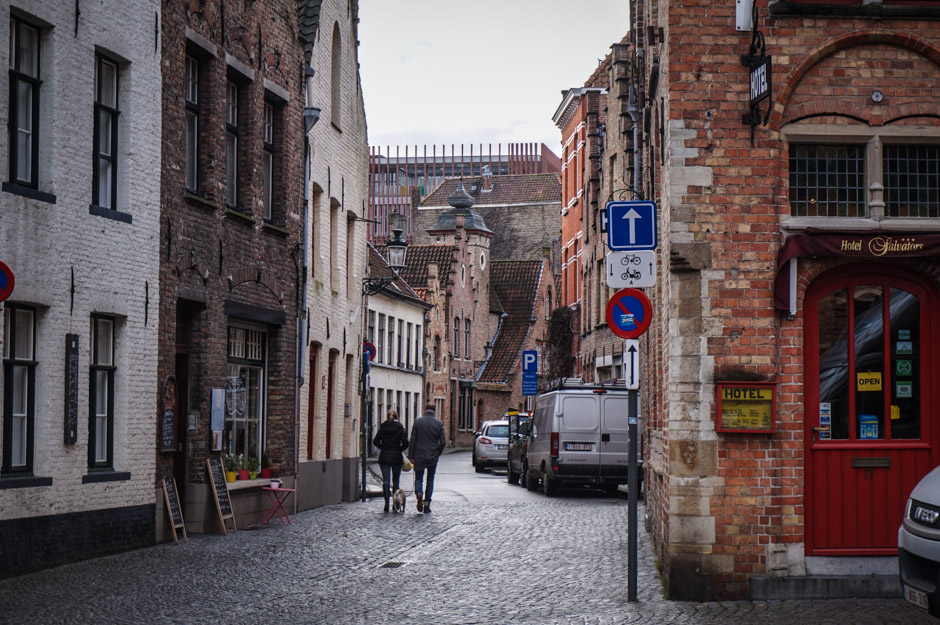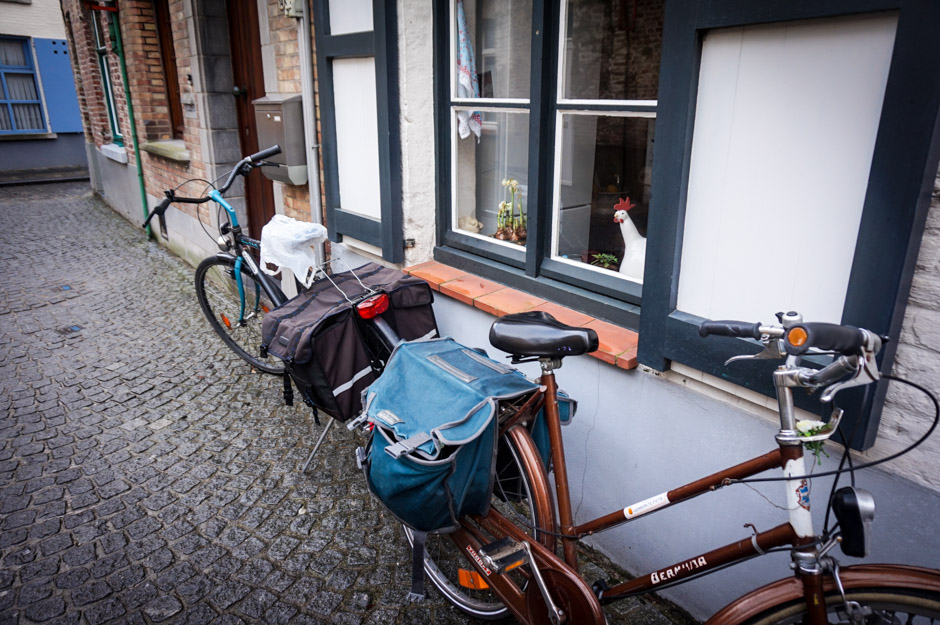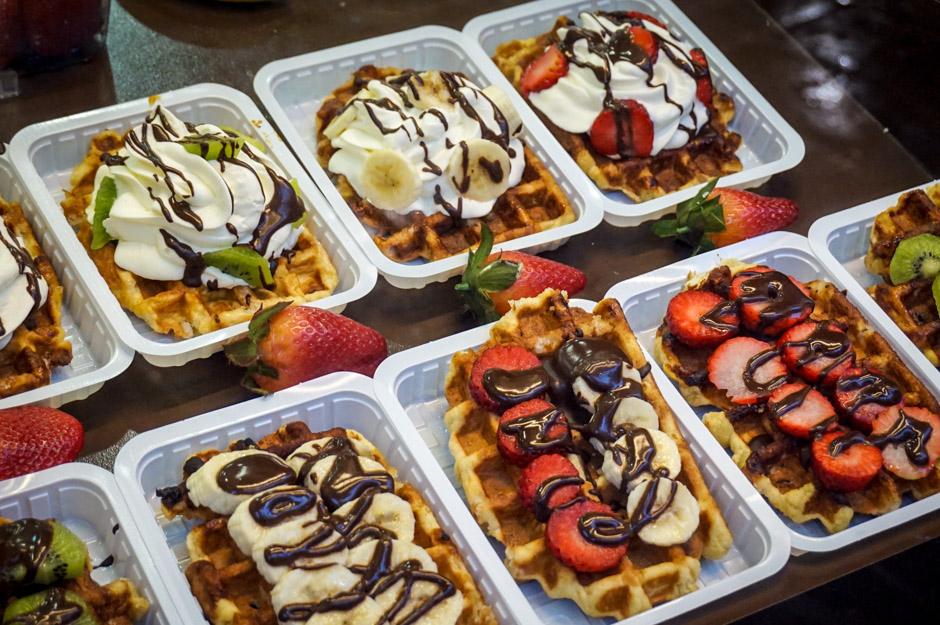 Bruges, like the rest of Belgium, is famous for beer. This is where the beer flows through the water pipes, it's no joke, google it! Don't chase after the famous places, just trust your instincts and go to the nearest bar. Talk to the locals and find out what they like and advise. If you get a great connoisseur, they'll put a couple of drops of essential oil in your beer, and you'll taste two different quality beers in one glass, so don't give up experimenting. But if you're still afraid of making a mistake, here are a couple of tried-and-true places.
The "anti-tourist" bar Café 't Stokershuis (Langestraat 7) . Here it is not customary to make a lot of noise and welcomes friendly leisurely conversations over a glass of beer. One gets the impression that nothing has changed here since the 1950s: the bar is guarded by a cat, the menu is handwritten and the best, rare beers are available. It's not hard to win the owner's favor, but it's better to say right away that you are a tourist and the place was recommended by a local friend.
All trappist beers (not only from Belgium) can be tasted at Café Rose Red (Cordoeaniersstraat 16). It's a very touristy place close to the hotel but it's always fully booked. A cozy atmosphere, live roses on the ceiling and interesting offers. For example, every month there is a special kind of beer whose recipe will not be kept.
For a creative atmosphere, check out Republiek (St-Jakobsstraat 36) .
Spacious youth bar with the guys from Lumière Cinema, an alternative movie theater.
You can eat in a large group at the Belgian chain Bar des Amis (Eiermarkt 19) . Loud music, a lot of young people, at the weekend there are concerts with local bands.
The above does not mean that wine lovers have nothing to do in Bruges. It's not too difficult to find a quality wine bar. One of the best is Wijnbar EST (Braambergstraat 7). To say that the guys know about wines is nothing to say. The choice is wide, from ordinary glasses to exquisite bottles, and every choice is accompanied by a detailed story. You get the impression you've been to a master class at a renowned wine school.
Vino Vino (Grauwerkersstraat 15) is a popular tapas spot. A cozy little bar that plays great blues and pours delicious wine.
A brand new wine place called Blend wijnbar-wijnwinkel (Kuipersstraat 6-8) . Organized by young guys and do it with passion, a very pleasant atmosphere, and the wine will pick up any wish.
If you like unusual wine, go to the bar-store CUVEE (Philipstockstraat 41) . Here they sell their philosophy: only natural wines, including berry wines from the hinterland, of excellent quality.
The upscale Groot Vlaenderen (Vlamingstraat 94) and B-In (Zonnekemeers Parking Site Oud Sint-Jan) are tasty cocktail lounges. Here you can meet local celebrities such as the soccer players of the local team (Bruges has 2 soccer clubs!).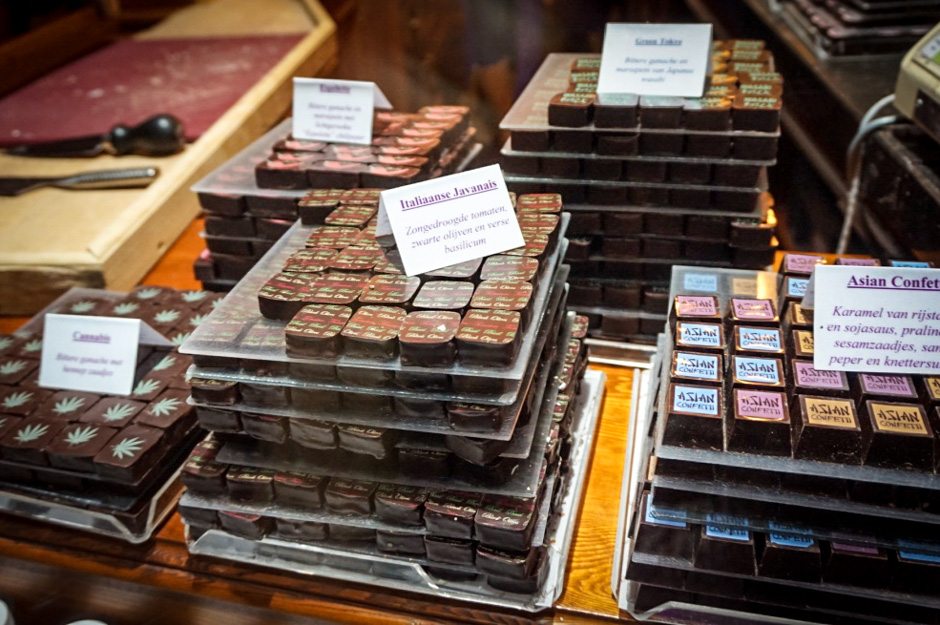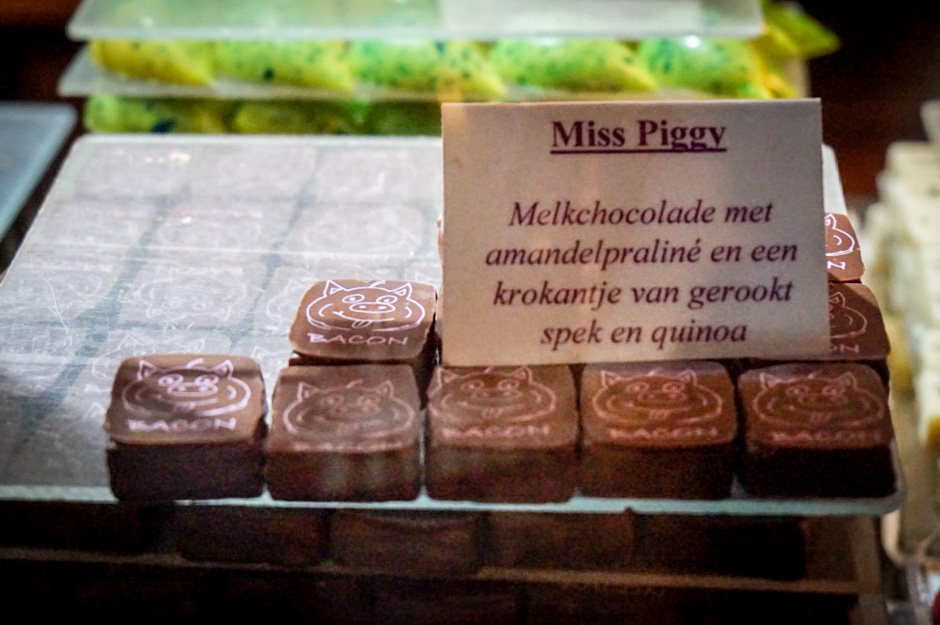 Big shopping malls and markets are hard to come by in Bruges, but cute little souvenirs, homemade cakes and chocolates are around the corner. In Den Eenhoorn (Ezelstraat 131) is a stock bookstore. You can find very interesting copies, especially in Dutch.
De Striep Brugge (Katelijnestraat 42) is a comic book store for all tastes. Yes, they love it in Belgium!
Juliette's (Wollestraat 31A) – delicious pastries based on grandmother's recipes. The Kletskop, a traditional cookie in Bruges, is a must.
Fort Lapin (Koolkerkse Steenweg 32) makes a great beer, you can talk, taste and experience the beer culture in Bruges, they really know their stuff!
Beer Shop Bruges (Burg 15-2) – In this beer store and brewery you can learn everything about beer, they know their stuff and tell you about each beer, starting with the choice of beans.
The Chocolate Line (Simon Stevinplein 19) is chocolate heaven, a huge selection with flavors ranging from onions to wasabi, there are chocolate lipsticks and even chocolate cocaine.
Lizzie's wafels (Sint-Jakobsstraat 16) are some of the best Belgian wafers in town, and there's also a bar where you can thoroughly sample everything.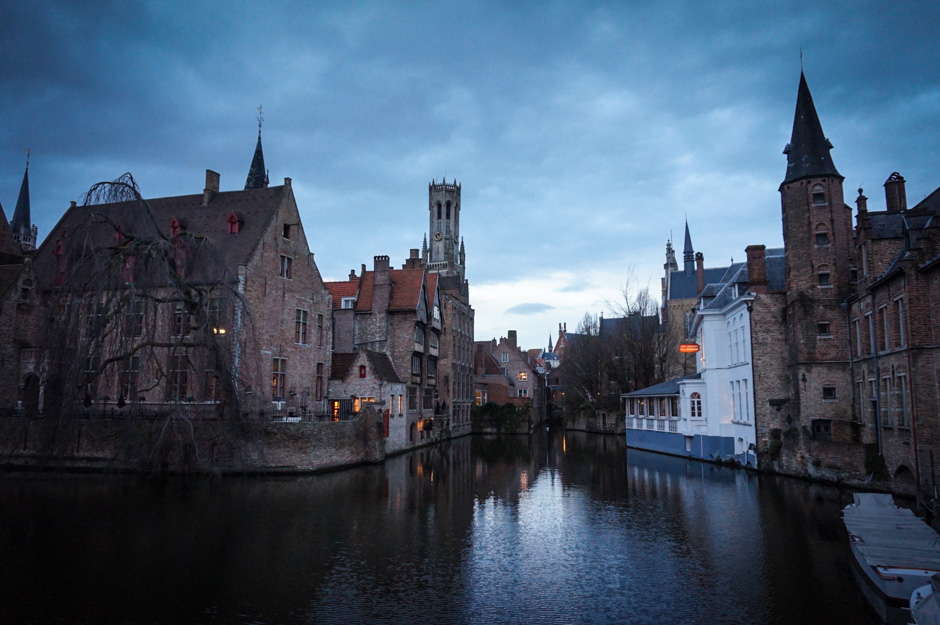 If you want to get into a place on purpose, it's best to check the opening times beforehand. The best gastronomic establishments work at their own pleasure and, in order to maintain a family atmosphere and atmosphere, they close quite early, even some bars don't open later than 20. But don't be dismayed, you're bound to find another one open around the corner!
Bruges is a tourist town, so if it seems to be overpriced just remember that you are in Belgium. The reasonable price for a regular beer is no more than €3. If they ask for €10 for a glass, something went wrong. It's the same with waffles: € 4 is the limit, if you hear € 7 – run!
In Belgium you are allowed to drink on the streets, so enjoy! Grab a beer or wine, look for a cozy spot by the canal and admire. Bruges is especially chic in the evening, in the old town for the most part the tourists disappear, the lights come on and the city opens up a new side.
In case you are a fan of different museums and are willing to spend 24 hours a day there, Bruges could also be a good option. You can buy the Brugge City Card and get admission to 27 museums for free, a free canal tour and a few other goodies, for 48 hours €47. For 4-5 museums can really pay off.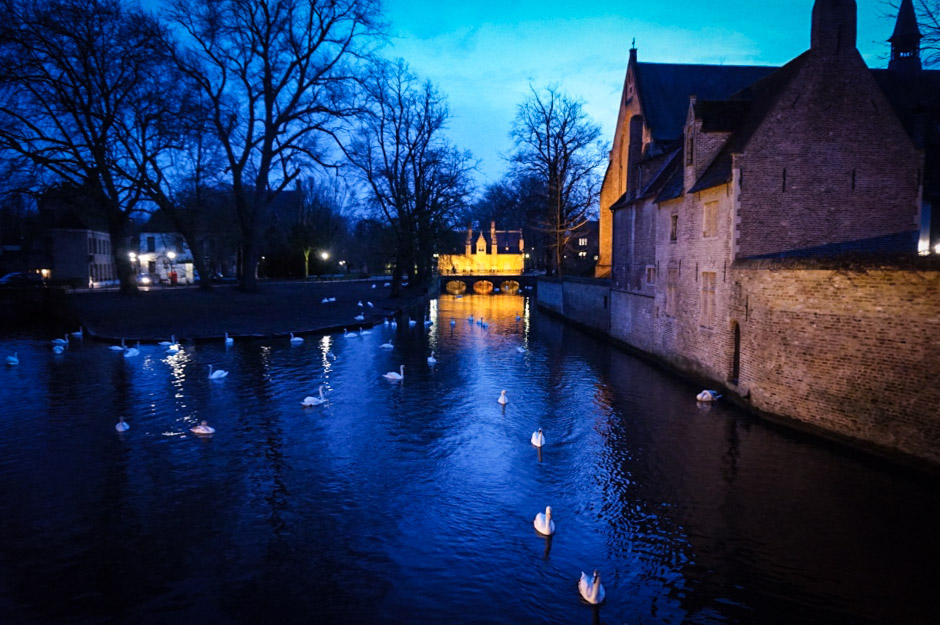 Text – Lena Liushtyk. Photo by Kiryl Mazitau, Lena Liushtyk, Nasta Eroha.