Italian cuisine
Properly cooked pizza dough without yeast – the key to the fact that the dish will turn out very tasty. I tell you how to make proper pizza dough – the kind you get in good pizza parlors. Added:
Classic Pizza Dough 4.2 20
The recipe for making classic pizza dough at home will come in handy for anyone who wants to bake really tasty and proper pizza with their own hands. Follow the recipe and everything will work out! Added: Elleo 30.04.2013
Homemade Limoncello 4.4 19
I dedicate this recipe for homemade limoncello to those who, like me, adore this Italian drink, but do not have the opportunity to bring the real limoncello from Italy. Making it at home! Added:
Ravioli (classic recipe) 4.3 17
Ravioli is a type of Italian "dumplings", but their distinguishing feature should be called the dough, which is cooked with eggs. If you try a real ravioli once, you will immediately feel the difference … more
Tiramisu Cake 4.5 15
Tiramisu cake is a famous Italian dessert. There are many recipes for it, but what remains constant is the special savoyardi cookies, coffee, cognac and cream. I'm sharing a recipe for making it! Added:
Tomato Soup Puree 4.5 15
Tomato puree soup is the simplest Italian dish that essentially requires nothing but tomatoes. If the tomatoes are fresh, the tomato puree soup turns out like the best restaurants. Added:
Lasagna classic with stuffing 4.3 13
Do you love Italian food? Then you should definitely know how to make lasagna classic with minced meat. This is a simple recipe for one of the world's most famous hearty meat dishes. Added by: Ju Lia on 07/21/2016
12 Spoon Pie 4.6 13
Extraordinarily tender, delicious and flavorful, that's how you can briefly describe this incredible pie. The ingredients are simple, but the taste is perfect. Feel free to make it for a family tea party or for the arrival of guests. Added by:
Lasagna with meat 4.6 12
A classic lasagna recipe with step-by-step photos is yours. Even a novice cook can make authentic Italian lasagna with this recipe. Added:
Panna cotta with sour cream 4.4 11
Pay attention to the most delicate dessert made with sour cream – panna cotta! The literal translation of this treat from Italian sounds like "boiled cream". I will use sour cream instead of cream. .
Stuffed Tomatoes Italian Style 4.7 11
An appetizer à la caprese! Easy to make, easy on the calories and most importantly – tangy, fresh and delicious! Help yourself!
Pasta Stewed in Pan 4.5 11
This is a "quick, easy and delicious" recipe. The pasta turns out very tasty and is great not only as a side dish, but also as a stand-alone dish. Added:
Italian Lentil Soup 4.7 11
With the onset of cold weather one wants warming soups. I suggest such a sunny, moderately spicy and very tasty lentil soup with vegetables. Check it out! Added by:
Best Lasagna Recipe 4.9 11
Lasagna is a great option for lunch or dinner. You can surprise guests with this dish or please your loved ones. Try this easy-to-make recipe for a very hearty and tasty lasagna … more
Quick ciabatta 4.4 11
Ciabatta can take up to 18 hours to bake according to the original recipe. But you can make this spongy bread with a crisp, flavorful crust in a snap. Added:
Pineapple Dessert 4.7 10
I've always liked concentrated milk added to my coffee, so this Italian dessert with this milk came in handy. Light, airy with canned pineapple and pine nuts. Added by: Daria Vakulova on 07/27/2018
Eggplant in the oven 4.4 9
Eggplant in the oven is a great hot appetizer for any table. That can be an ordinary dinner, or a holiday table. However, the Italian appetizer is sure to please everyone with its flavor and satiety. Added:
Risotto with Seafood 4.4 9
Risotto is a classic dish of Italian traditional cuisine. In the seaside regions of Italy, it is customary to make risotto with seafood – I share the recipe for this wonderful dish. Added:
Chicken Carpaccio 4.0 9
Smoked meat lovers probably know what a carpaccio is, and for the rest of us, I'll explain – it's thinly sliced pieces of meat that are most often served with alcoholic beverages as an appetizer. Added:
Best Homemade Pizza Recipe 4.6 9
This pizza is just perfect! Judge for yourself, thin dough with crispy edges, juicy and hearty toppings of sauce, tomatoes, mushrooms, chicken meat and lots of melted cheese! Recipe for two large pizzas … more
Neapolitan Casserole 4.9 9
Neapolitan style casserole is basically lasagna, only instead of special sheets you use penne or maccheroni pasta. When you want lasagna and don't have sheets, don't deny yourself the pleasure! Added:
Craffins 4.8 9
An extraordinarily delicious pastry that gets its lightness and layering from croissants and its shape from muffins. Try it! added:
Spaghetti Carbonara 4.4 8
Spaghetti Carbonara is a hearty Italian dish of pasta, bacon, cheese and eggs. It is quick and easy to prepare. It is very filling. You can eat it at any time of day – for lunch or dinner. Try it! added:
Risotto with chicken 3.7 8
I offer a good and simple recipe on how to cook risotto with chicken. This is a very tasty and popular Italian dish. I often like to make it. And I suggest you. Watch and learn!
Lasagna in a Multicooker 4.3 8
You've been craving lasagna, but don't feel like cooking it all day? There is a solution – use your multicooker! The miracle oven will help you quickly and easily prepare delicious real lasagna. Added by: Bamby 02.04.2013
Creamy Carbonara 4.4 8
Treat yourself to an evening of Italian cuisine by making carbonara with cream, one of the classic dishes of the Italian cuisine. There's no cream added to canonical carbonara, but we'll break the rules. Added by: Itsme on 07/02/2014
Tiramisu (classic recipe) 4.7 8
The wonderful layered Italian dessert Tiramisu is an incredible treat! I'm sharing the classic dessert recipe with you, dear friends! Well very tasty, you'll lick your fingers! Added:
Easter Chocolate Egg (Master Class) 4.0 8
I've always wanted to make a big chocolate Kinder egg at home. Here's a recipe that would be very appropriate for Easter. I'll show you in detail how to make a chocolate egg.
Romantic Vegetable Risotto 5.0 8
Vegetable risotto can be made with any vegetable, in season use fresh, but in winter frozen is great. You can diversify your vegetable menu with mushrooms, which are quick to cook. Added:
Bolognese 4.6 7
Bolognese (Italian Ragu alla Bolognese, French Saurce bolognaise) is the original meat sauce served with pasta and vegetable dishes. Bolognese sauce recipe was discovered by the people of Bologna.
Caprese salad 4.5 7
Recipe for Italian Caprese salad with ripe tomatoes, mozzarella cheese slices, basil leaves, olive oil and balsamic vinegar. Added by: Povarfan 07/13/2011
Fried pasta 4.4 7
Fried pasta is a very tasty culinary thing that is easy enough to make and requires no effort. Fried pasta is for pasta lovers who want to try something new! Added by: Natalia on 08/24/2012
Italian ciabatta bread 4.2 7
Probably many people have already managed to love the fragrant and delicious ciabatta bread. I suggest you learn how to make Italian ciabatta bread at home. It is not difficult, see the recipe! Added:
Four Cheese Italian Pizza 4.8 7
Choose your cheese varieties at your discretion, but the main rule is this: all cheeses should be different in taste and consistency, then you'll be in for a terrific result!
Chicken risotto recipe 4.4 7
It turns out that this risotto recipe was a mistake made by a cook who was making soup and forgot about it. As a result, all the broth evaporated and the rice was left soaked in a surprisingly delicious sauce. Try it, it's delicious! Added by: Daria Vakulova on 12/13/2018
Pizza on cheese dough 4.4 7
The toppings for pizza can be chosen according to your taste, from seafood, mushrooms, meat and ending with ham or sausage. The dough is thin, tender and tasty, and it goes great with any food. Added:
Perlotto with wild mushrooms 5.0 7
Perlotto is a loose translation of the name of this dish in Russian. Perlotto is very similar to risotto, only instead of rice, pearl groats are used. The dish turns out with a divine taste. Added by: Marishka T. 01/01/2009
Buhlavash 4.7 7
A very appetizing dish that is prepared in pita bread and served as a second course or as an appetizer. It tastes like either shawarma or lasagna, but either way is very, very good! Added:
Fish Soup with Olives 4.3 6
Recipe for fish soup with olives. Delicious combination of flavors. Added by: Elleo on 04/28/2014
Ciabatta and Onions 3.8 6
I think everyone would agree that homemade pastries are a thousand times tastier than store-bought ones, then let's take a recipe from Italian chefs and make a delicious ciabatta with onions. Added:
Confirm deletion of recipe
You cannot cancel this action.
You may only vote for 1 recipe. Are you sure you want to vote for this recipe?
About Italian Cuisine
The fantastic popularity of Italian cuisine around the world is a true phenomenon of our time. Italian traditional dishes like pasta and pizza are well known far beyond the Apennine peninsula. However, the Italian cuisine is not only cheese and pasta. So what do they eat in Italy?
The daily food range of an average Italian is pasta, rice, black bread, cheeses, corn porridge, butter, cream, meat, sauerkraut and wine. However, speaking of the Italian cuisine it is important to emphasize that gastronomic preferences and tastes in different regions of the country can vary significantly. Italians themselves do not understand the term "Italian cuisine" as they always divide it into regions – Tuscan, Lombard, Sicilian, etc.
For example, in seaside Italian regions fish and seafood – cod, clams, crabs, lobsters, shrimps – are always in the lead. In the north of Italy, on the contrary, meat dishes – especially beef and veal – are much more popular. In some regions pasta is more popular, in some – risotto. However, some basic gastronomic principles are characteristic of Italian cuisine in general.
Italians are characterized by a variety of traditional dishes, but they always stick to the same dietary regime. We eat a light breakfast in the morning (in villages they have bread and cheese for breakfast, the townspeople drink coffee and rolls for breakfast), around 2 o'clock in the afternoon a little heartier lunch (for example, salad and pasta), and in the evening a very hearty dinner (antipasti, pasta, fish, seafood or meat main courses, dessert and a glass of dry wine are must).
Italian dishes can be divided into several major categories. The first category is called antipasti – it's either soup (usually vegetable, although sometimes with rice or pasta), or some cold appetizers (such as carpaccio). Next comes pasta, which is a variety of pasta products (usually some interesting way to make pasta). Pasta is followed by the main course – usually fish, meat, or poultry. The meal finishes with a delicious sweet dessert. Unchanging attributes of the dining table in Italy are fresh clear clear water, fresh white bread, salt and pepper shakers, vinegar and olive oil. Almost every meal is accompanied by a glass of dry wine – as a rule, the Italians do not deny themselves a glass even during the lunch break.
In general, Italy is a true paradise for gourmets. In addition to delicious wine, Italy is world famous for its cheese, of which there are about 400 varieties. Dozens of ways of making pasta, numerous delicious meat and fish hot dishes, fantastically delicious fresh vegetables and their salads, unique desserts, the most delicious ice cream in the world invented by Italians, probably the best coffee in the world – all this makes up the daily diet of ordinary Italians.
It's very difficult to list the most popular traditional dishes of Italians, because enumerating them alone would take a lot of time, and each region of Italy is famous for something of its own. However, we must certainly mention such Italian specialties as minestrone (vegetable soup), stracciatella (broth with eggs), tiramisu (dessert made of mascarpone cheese and biscuits), many ways to cook pasta (bolognese, carbonara, amatriciana, alfredo, and many others), lasagna, polenta (corn porridge), pizza, risotto (rice dish), ravioli (little Italian dumplings), gnocchi (gnocchi), zuppa di pecce (fish soup), ossobuco (veal stew). But this is only a hundredth, if not one thousandth, of the richest and most varied traditional Italian cuisine.
Italian cuisine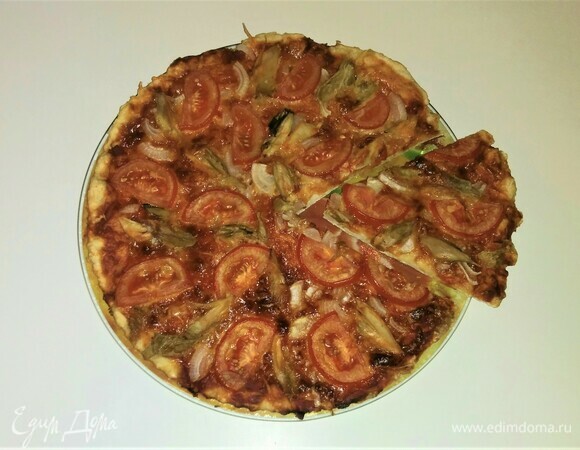 In terms of ingredients, this is the simplest pizza among my recipes. But just as delicious as the others!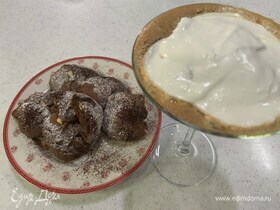 To make the shortbread cookies tender and crumbly, the dough should be quite thick consistency. Flour, therefore, take as much as the dough will take, often it depends on the weather – sometimes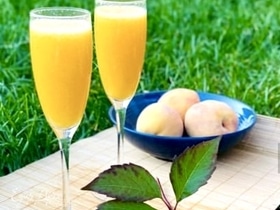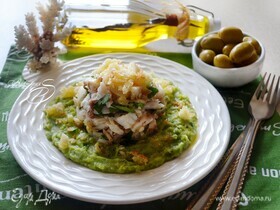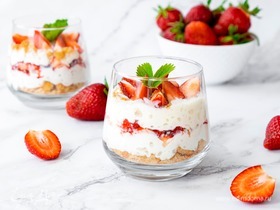 When heating in a water bath, the bottom of the bowl should not come into contact with the water. Don't heat the yolks too long so they don't curdle. It is better to mix the yolks with the powdered sugar immediately at the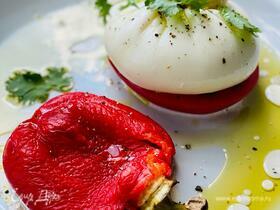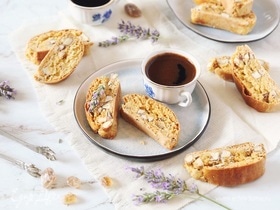 Almonds do not need to be crumbled. Large pieces of nuts will add texture to the cookies. Sugar with lemon zest is better to grind with your hands. This way the spice will be fully saturated with citrus.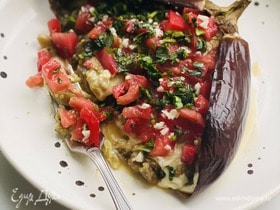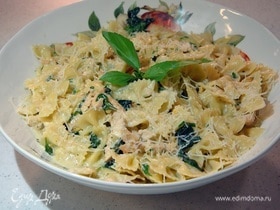 Such pasta can be a complete lunch or dinner – you can do without a salad and dessert! I baste the meat so the breast is cooked faster, or sometimes I just take the leftovers from yesterday's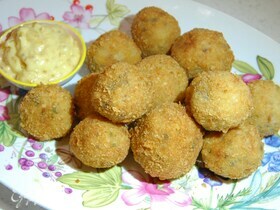 Arancini are balls of rice that look like little oranges, and in my opinion, they are a perfect snack in every sense. Arancini are made with leftover risotto, not necessarily yesterday's, but definitely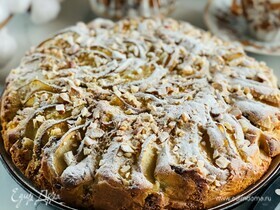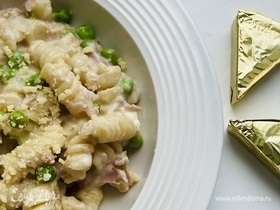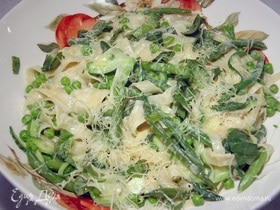 Garlic can be baked wrapped in foil, but then the temperature in the oven must be higher. It's in season, and if you have fresh string beans, I can only be jealous! Instead of

This is how they cook beef liver in Venice – I really like this recipe. The main mistake those who fail to fry liver is that they keep it in the pan too long. I'm not encouraging you to eat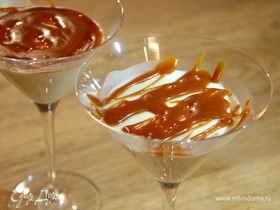 If you know the right proportions, panna cotta cooks in literally minutes and sets in half an hour, it's very convenient! You can serve it with both berry sauce and chocolate sauce, and I like this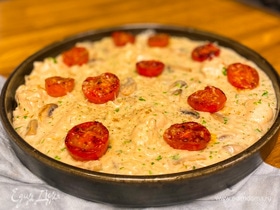 In this new episode of Eat At Home Together, we'll make a flavorful risotto with mushrooms and chicken.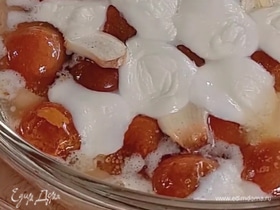 A hot, unrealistically delicious appetizer from simple ingredients.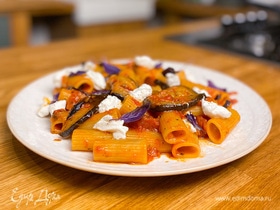 Pasta alla norma recipe from chef Ilya Kuvaev.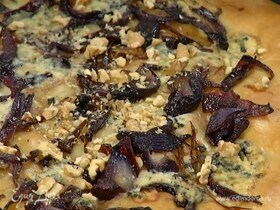 Nothing brings me as much fun in the kitchen as making homemade bread, if you've never done it, the easiest thing to try is to bake focaccia. White wine is not exotic here at all.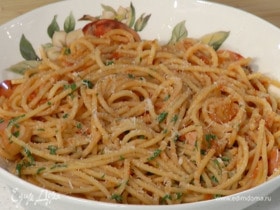 I make no claim to authenticity – I usually take an Italian recipe for inspiration, and then use whatever products I have on hand. I'll tell you what you already know about the secrets of cooking: never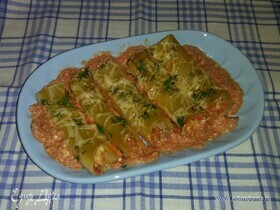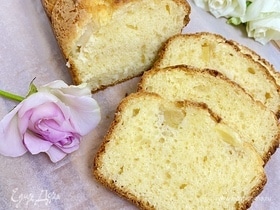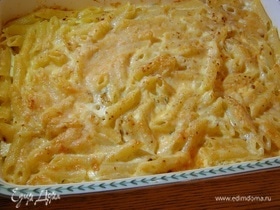 Why are there three kinds of cheese? Of course, you can make do with just one, but if we are talking about pasta, which is a nice treat for your family and guests, then of course each cheese will give a different note! Goat cheese can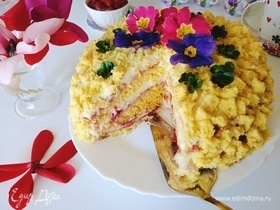 A bright and delicious spring cake. It consists of a delicate biscuit, strawberry confit and Diplomat cream.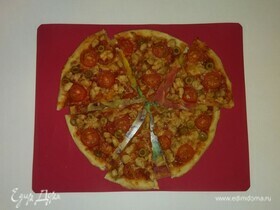 I really like pizza. And I decided this time to make it with chicken. It turned out very tasty.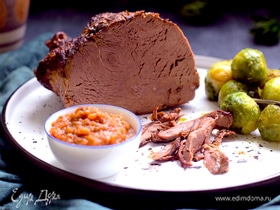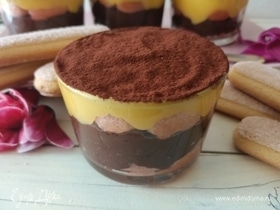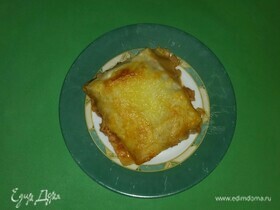 I wanted to make lasagna, but something unusual. It came out fragrant and delicious lasagna with meat and vegetables. You should try it!

In this section you'll find Italian recipes that are easy to cook with. If you follow all the instructions correctly, the dish will not differ from the photo on the page of the site. Italian dishes will bring a lot of pleasure in cooking for both experienced cooks and beginners!