Isola Bella – the palace and gardens of Borromeo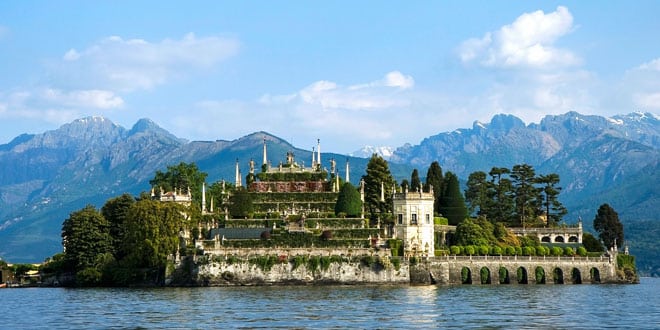 On the beautiful Lake Lago Maggiore in northern Italy, 400 meters from the coastal town of Stresa there is a picturesque island-castle, island-park. The entire small area of Isola Bella (Isola Bella) is occupied by the palace and park complex of Count Borromeo.
When Count Vitaliano VI Borromeo began in 1632 to build the palace and park complex that would later become famous, Isola Bella (Italian for "beautiful island") was just a small rocky island on Lake Maggiore inhabited by fishermen. The palace was supposed to be a gift to Count Isabella's wife, but construction dragged on for decades: the south façade of the palace was not completed until 1958. The palace and the gardens were originally conceived in a single composition: as a result, the island turned into a kind of a ship with a manor on the bow and a garden at the stern.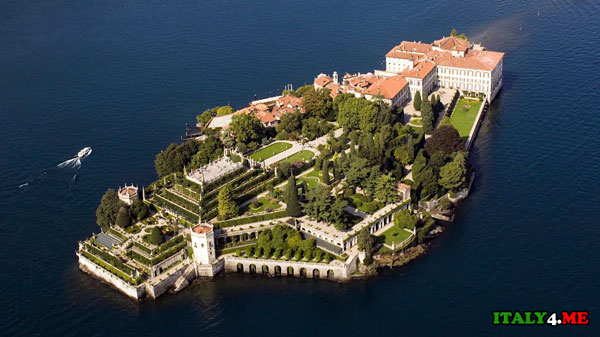 The Palazzo Borromeo is now a museum, open to tourists. The many halls of the large and majestic Borromeo estate are decorated with tapestries, expensive furniture, sculptures, paintings, stucco and mosaics.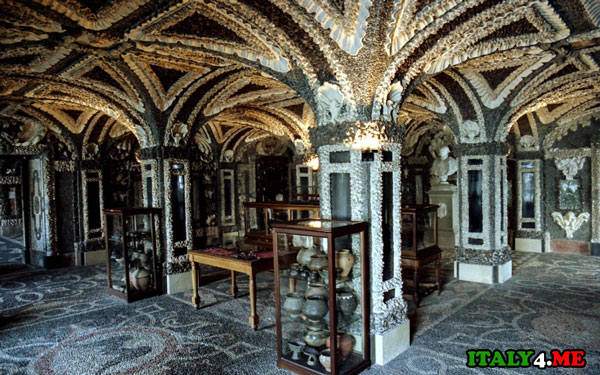 Of particular interest from a historical point of view is the Music Hall, where in 1935 the Stresa Conference was held with the participation of the British Prime Minister James MacDonald, French Foreign Minister Pierre Laval and Italian leader Benito Mussolini, and the Napoleon Hall, where the great military leader himself slept with his wife Josephine in 1797. But the caves under the palace attract visitors with their unusual decoration: seashells and unusual stucco. Art lovers will also be interested in the gallery of General Berthier, which contains a collection of paintings of the Borromeo family, numbering 130 works.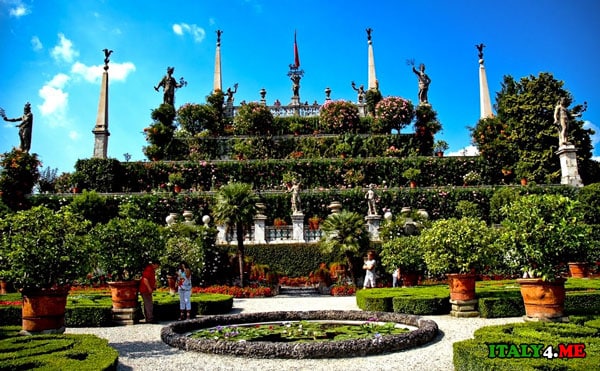 The palace is adjoined by a garden, considered the best example of a baroque garden in Italy, with tiers of elaborately decorated terraces, niches and fountains. Apart from rare plants, including those of exotic origin, white peacocks with marvellous plumage can be seen here.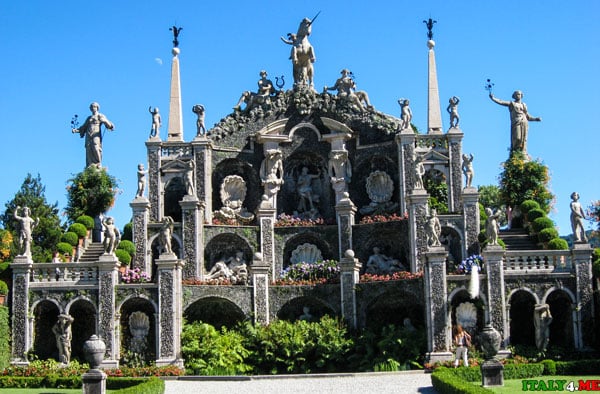 The garden is worked on by excellent master gardeners who have developed such a system of planting and care of the plants that flowering does not stop in the garden from March to October.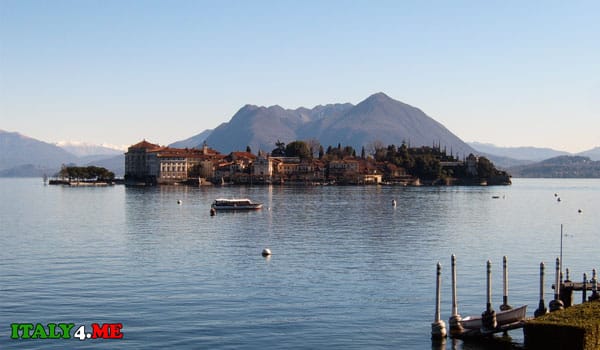 Visiting Season: Isola Bella is open daily from March 22 to October 19, 2014.
Opening hours: daily from 9 a.m. to 5:30 p.m. (last entrance). The General Bertier Picture Gallery is open from 9 a.m. to 1:30 p.m. (last admission at 1 p.m.) and from 2 p.m. to 5:30 p.m. (last admission at 5 p.m.)
Tickets cost: €13 for adults, €6.5 for children from 6 to 15 years old, free for children under 6 years old. Adult groups of 18 and over €10 per person, children's groups €5.50 per person. You can always check the official website for up-to-date ticket prices: www.isoleborromee.it/it/home/viaggio

How to get there:
By car. From the Highway of the Lake (Autostrada dei Laghi) take the direction Gravellona Toce and from the Carpugnino exit follow the signs for Stresa. To find the most economical rent a car in Italy, please use the search engine auto.italy4.me.
By boat. You can easily reach Isola Bella by boat from Stresa, Arona, Pallanza, Locarno, Laveno, etc. On Lake Lago Maggiore there are many companies offering boat services at any time of day and in all directions. For more information, go to www.navigazionelaghi.it.
By train. State railroad (Ferrovie dello Stato), Milano-Sempione line, Stresa station, then by boat. The Northern Railway (Ferrovie Nord), Milano-Laveno line, Laveno station, a few meters away there is a boat landing. See an interesting video about the island and the lake: