20 Best Places to Travel in 2022
Time magazine has chosen 50 places in the world to visit in 2022. The list includes Bali, the Great Barrier Reef, sections of the Silk Road in Bhutan and Uzbekistan, and even the North Pole. Let us tell you what places are in the top twenty.
Ras Al Khaimah
Ras Al Khaimah has the region's longest toboggan run and the world's longest aerial tramway. You can also fly in a balloon or paraglider.
Park City
A small town famous for its ski resorts and the Olympic Park. It's a paradise for golf, fishing, skiing and mountain biking enthusiasts. And Park City also hosts the Sundance Independent Film Festival.
Galapagos Islands
The Galapagos is a huge biosphere reserve that has been protected by UNESCO since 1976. It's home to giant sea turtles, iguanas, penguins, and sea lions
Dolní Morava
In the Dolni-Morawa Park on the border with Poland there are excellent ski slopes. In the summertime you can walk over the 721-meter suspension bridge between two mountain ranges at a height of 95 meters.
Seoul is the world's first metropolis. While it is being recreated for tourists in virtual reality, residents are already enjoying future technologies such as unmanned buses and wi-fi with 5G mmWave.
The Great Barrier Reef
The largest coral reef on the planet. They build pontoons to take walks on it. And in Townsville is a museum of underwater art with unusual sculptures on the ocean floor
Travelers are attracted by the way Doha combines the projects of fashionable architects and old buildings. Qatar will also host the FIFA World Cup in 2022.
Detroit
The local museum has an excellent collection of art, such as works by Van Gogh and Picasso. And soon there will be the first road in the U.S. with contactless charging for electric cars
Kerala
The state in southwest India is popular with eco-tourists. The two main ways to travel in Kerala are to walk around the coastal backwaters on houseboats and to drive motorhomes, for which the first park has recently opened
North Pole.
Tourists can now comfortably get to the "top" of the planet and personally appreciate the extent of global warming. The two-week cruises start from Spitsbergen and cost about R2,000,000 per person. Despite the price, they are booked a year in advance
Ahmedabad
Ahmedabad was the first city in India to be taken under UNESCO protection. The contrast of luxury and poverty, ancient temples and modern shopping malls is particularly striking here
Nairobi
Nairobi is called the safari capital: its protected nature begins just 7 km from the city. And in the center there are museums of African culture and the Institute of Modern Art
Valencia
Here is a complex of the City of Arts and Sciences, a huge oceanarium and a modern biopark. Back in 2022, Valencia became the World Design Capital.
Queenstown
Queenstown has great ski slopes and extreme ski jumping grounds. They offer stunning views of Lake Wakatipu. And nearby is the popular Milford Track hiking trail.
Hwange National Park
"Hwange offers tourists a new type of entertainment – conservation safaris with teams from local communities. This helps protect nature from poachers and supports residents around the national park
Silk Road Cities.
The overland route from China to Europe appeared 2,500 years ago. Today the legacy of the Silk Road can be seen in Samarkand, where a new airport just opened. And then it's worth stopping by the cities of Bukhara and Khiva
São Paulo
The largest city in the southern hemisphere, where people of different nationalities and cultures coexist. And it's also home to 70% of Brazil's Michelin-starred restaurants
The Trans-Bhutan Trail
The Silk Road once passed through Bhutan, and in April 2022 a 430 km long walking route was opened along it. The road passes through Prumsengla National Park and past dozens of museums and forts
Devon
Devon County is known for its unique coastline: fossils of molluscs, reptiles and even small mammals have been found here. Dartmoor National Park is nearby and can be reached by historic railroad.
Tourists come to Bali for entertainment. There they can enjoy water sports, meditate, or simply be absorbed in the great outdoors.
Pack a Bag
Once a week we send you the best articles about how to travel around Russia and the world inexpensively and what to see.
Read about unusual travel experiences:
News that are relevant to travelers – in our Telegram Channel. Sign up to stay up to date with what's happening: @t_chemodan.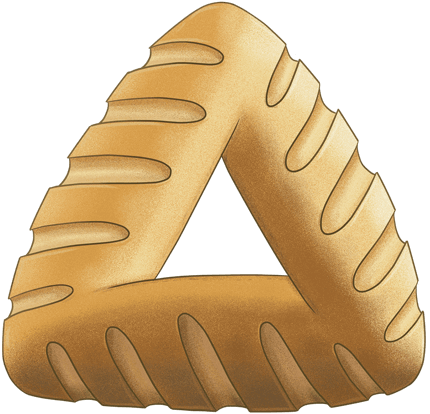 I wish I could go everywhere for a day at least, the money would be where to find so much).
Alexandra, I agree, traveling is so cool, you want to go everywhere).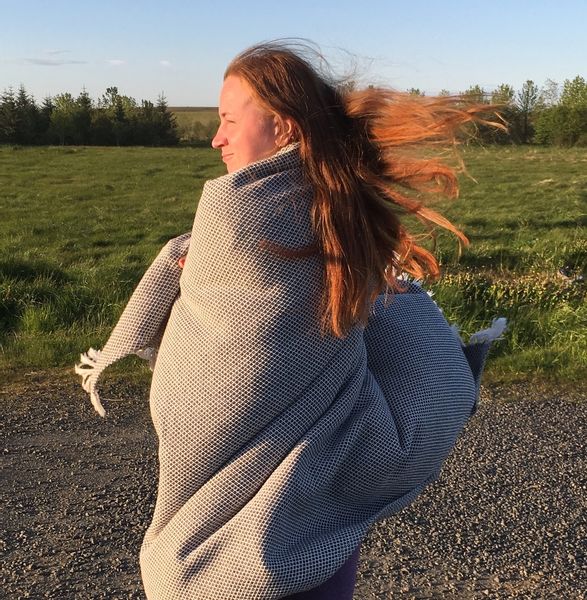 I would put in first place the Dolomite Alps in Italy. I think everyone would love that place. And a trip there is a perfect price/spectacular views/advanced infrastructure/tasty food/difficult to get to, etc. combination.
I want to go everywhere, but everything takes money and time, to have money you have to work and spend time, in the end you have money but no time
I also want to add some domestic tour to your guide) Go to Chechnya to see Lake Kezenoiam In Transbaikalia to see Char sands And, of course, in the Kuril Islands to see Krenitsyn volcano
Why Russia is not on the list?
In Arkhyz is very beautiful, mountains and nature, I would not trade a trip there for anything, for sure I would put it in the top (although in Russia)
In Turkey on a yacht to the islands
Oddly enough: Lycian Trail Turkey Turkey Karelia Russia Kamchatka Russia Altai Russia Dagestan Russia
Iran. A lot of ancient cities that escaped destruction by the army of Alexander the Great. Authenticity. Friendly people. Persian Gulf, Caspian Sea, mountains.
USA, Yellowstone National Park Amazing place where the earth breathes. Geysers, boiling lakes, canyons.
I have been to two of the places on the list, in September I plan to visit another one of this top.
But I would also include the mountains in Barcelona.
At least half of the places I would have time to visit in my lifetime!
The Sinai Mountains, Egypt, very beautiful.
Japan, China, Korea
Hello, I have a lot of questions. If anyone knows the answers to them, please write, because I do not know who better to ask than the subscribers of TJ:)
I want to get a Schengen visa to travel to Europe, before that I was only in a few countries where you do not need a visa. Schengen was not. I want to travel with couchsurfing, but it seems to require hotel confirmations etc. for visa approval. What to do in these cases? No one from couchsurfing will write me a letter of invitation, etc. What is the best way to do it?
2. I read that most often approve in Finland, looking for consulates saw that there are only a couple of pieces of rossii and that is where I do not live. The rest are visa centers, but as far as I understand it costs 8000 and plus another fee of 3300.
I want to apply only for a fee of 3300, is it possible? Not issuing if in the visa center.
3. How much does it cost to get a visa from scratch? As far as I have understood it is a fee of 3300 and I need the insurance, suppose it is bought in Tinkoff for 1000-3000 somewhere and that is it?
4. Can I get a visa for a longer period of time at once at the first attempt? I want to go to Finland and from there to other countries, also by couchsurfing, is it possible? Then let's say leave for Russia, and again in a few months to go to Germany, for example, already on a visa, which I did in Finland.
Top 20 Destinations for Travel: Where to Go in 2020
Many are already planning trips for spring and summer, which is logical: you can buy cheap tickets and get a good room at the hotel. But it's harder to know where you want to go if you're already more or less full of travel.
I hasten to please you: here Forbes has compiled a list of the best destinations for tourists in 2020, and I will partially quote it with my comments. By the way, some of the places from this list I'm going to go myself, because I have not reached yet, but I want to.
So, let's see where it's popular to fly to now among pampered western tourists!
1. amangiri/Lake Powell, Utah/Antelope Canyon, Arizona
Why. The breathtaking beauty of the surrounding scenery makes this a place unlike any other in the United States. It's only a four-hour drive from Phoenix or Las Vegas, and a private plane ride away.
I have not been to Antelope Canyon. It's held by Indians. When I got there, I didn't take into account the time difference between California and Arizona, and the canyon was closed. But judging from the reviews of people who go there, it really is one of the most spectacular places in the United States. So if anyone is going to the Grand Canyon and the surrounding area, this place is a must visit! I'm a dreamer myself, it's a must see.
2. Palermo/Sicily, Italy.
Why. The island of Sicily boasts some of the most amazing places in the world, such as the legendary Valley of the Temples, where the ruins of seven Doric temples are preserved amidst stunning landscapes with almond groves and olive trees. Sicily is notable for its authenticity, which has disappeared over time in many other places. Villages like Noto are known for their baroque architecture and limestone facades.
I haven't been to Palermo either, by the way, and I want to too, so the list is right there for me!
3. Cape Town, South Africa.
Why? Because of the extraordinary ocean views and fantastic botanical gardens, this cosmopolitan city is one of the most attractive places to visit year-round.
Cape Town is a definite yes. In general, Cape Town is the coolest city in Africa. It is considered the most modern, the safest and the whitest. There are a lot of amazing wineries around, and in general everything is great there.
4. Bariloche/Patagonia, Argentina
Why? Bariloche, the northern part of Patagonia, is famous for its picturesque lakes and is good for outdoor activities: hiking, biking, golf and water sports.
Patagonia is unequivocally yes.
5. Kigali, Rwanda.
Why. Rwanda as a whole and Kigali as the capital and gateway to the country is recovering from the genocide that befell the previous generation. Kigali is a clean and safe city with lots of interesting educational places, from world-class contemporary art exhibits to fashionable clothing, handicrafts, and even a coffee cooperative run by women who make the best coffee in the world.
Here's the thing about Kigali I wouldn't say at all. Here you have to understand that Rwanda has really become quite a rich country since the end of the civil war. For those who are going to Kigali, I would suggest watching a couple of movies, Hotel Rwanda and Shooting Dogs. That hotel still exists, and there's also the Genocide Museum in town. So a trip to Rwanda is not so much an adventure as it is a study of sad history.
6. Marrakech, Morocco
Why? You will never forget the candlelight dinner in the middle of the desert, the camel rides, the belly dancers and the fire-eaters.
I don't like Morocco because lately it's become too touristy, there's a lot of scams, you're always being asked for money. It's become too Egyptianized. I just don't feel very comfortable there.
7. Porto/Doro Valley, Portugal.
Porto is one of the coolest cities in the world, so definitely yes!
8. Tel Aviv, Israel.
Why. In recent years, Tel Aviv has become a gastronomic hub. Check out the white Bauhaus-style buildings along the wide, tree-lined promenades.
Tel Aviv, too, and above all for the food. Tel Aviv is awesome for eating, partying, and more generally it is a very cool city.
9. Atacama Desert, Chile.
Why? Located 2,438 meters above sea level, this desert is often compared to Arches National Park or Canyonlands National Park in Utah. You can spend most of your time hiking and biking through the surrounding mountains and canyons, bird watching, and visiting picturesque villages and ancient ruins.
I haven't been to the Atacama, so I can't say anything.
10. Dubrovnik, Croatia
Why? According to travel agents, Dubrovnik is a glittering treasure of the Dalmatian coast. Surrounded by fortress walls, the ancient city on the Adriatic Sea is filled with ancient history.
So is Dubrovnik.
11. Tokyo, Japan
Why? You can explore major attractions, from ancient temples to modern pop culture to the wonders of electronics, while riding one of the world's best subways. See a unique Buddhist ritual of burning wooden sticks at one of the most famous temples in Tokyo and visit the largest fish market in the world. Also, Tokyo will host the Summer Olympics in 2020.
Tokyo – well of course it is!
12. Pigeon Forge, Tennessee.
Why? The mountains near Pigeon Forge are home to first-class resorts like Blackberry Mountain. It's a mystical place to relax, disconnect from worries and recuperate. A place for travelers who would like to spend time surrounded by nature.
Didn't make it to Tennessee once either.
13. Kotor, Montenegro
Why? Montenegro, the hidden treasure of the Adriatic, is becoming an increasingly desirable Mediterranean destination and is no longer seen as a poor neighbor of Croatia. Montenegro is now becoming a luxury destination. Aman Sveti Stefan, Montenegro's most fashionable hotel, has raised the bar for the quality of service in the country, and Marriott International recently announced that a Ritz-Carlton hotel will appear in Montenegro in 2023.
14. Cabo San Lucas/Los Cabos, Mexico
Why? Stunning ocean views and, of course, golf. If you love fishing or sailing, great restaurants and beautiful sunsets, this is the place for you.
15. Chiang Mai, Thailand
Why? Chiang Mai is the perfect combination of urban atmosphere and adventure. Highlights include learning about the culture of the hill tribes, buying trinkets at the night market, and visiting the elephant nursery.
16. Machu Picchu/Cusco, Peru
Why. Peru is great culture, history, nature and cuisine. And, of course, Machu Picchu. It says it all.
Machu Picchu – yes, although I'm not a big fan of hyped attractions. In addition, it is quite difficult to get there. In principle, it is possible and even interesting, but you have to understand that it is too touristy place. If someone is looking for some kind of magic from Machu Picchu, he probably won't find it there.
17. Melbourne, Australia
Why? Cosmopolitan city, famous for its art and high standard of living. It's much more like Europe than Sydney. Melbourne's street art is inimitable and changes almost every day.
Melbourne is a definite yes. In general, you have to take a ride on the Great Ocean Road in Australia, it's one of the main attractions.
18. Mendoza, Argentina
Why? Mendoza is the wine region of Argentina, also known for its adventure tourism due to its proximity to the Andes.
Mendoza is really cool, beautiful vineyards, but there are a lot of equally cool places in the world.
19. Vira Vira, Chile.
Why. In the southern hemisphere in the spring, you can ski or snowshoe up the slope of the active Villarrica volcano in the morning and then hike through the forest to the waterfalls in a single sweatshirt or down a rushing river in the afternoon. This destination is attractive year-round.
I don't know anything about Vira Vira.
20. San Miguel de Allende, Mexico
Why. This is an ideal destination for wealthy travelers who prefer to stay in elegant places. Travelers are advised to combine a vacation with a visit to Mexico City for art shopping.
Neither has been to San Miguel de Allende. Oddly, by the way, the selection includes two Chile, two Mexico, and two towns in the Balkans.
All quotes from Forbes. Text: Christopher Elliot; translation: Natalia Taniuk.