Interesting places and places of interest in France.
There are so many interesting things in France that it is quite difficult to single out the best sights of the country. Huge gorges, fabulous caves, dramatic cliffs, picturesque towns and villages, ancient castles, beautiful vineyards, sunny beaches – so much has gathered in one country … But there are a number of attractions that are recognizable throughout the world, which have become the hallmark of France and which cannot be missed.
The 10 best sights of France:
1. the Eiffel Tower.
The most famous tower in the world, the absolute and universally recognized symbol of France:
2. Mont Saint-Michel Abbey complex
The most impressive architectural ensemble: an ancient abbey surrounded by a small town on a rocky island in Normandy, the road to which sometimes hides, sometimes reopens at low tide.
3. The Papal Palace in Avignon
The magnificent, monumental, enormous palace, the Palais des Papes, is a legacy of the period of the "captivity of the Popes of Avignon."
4. Versailles
A masterpiece of palace art, the favorite residence of the Sun King, which became a symbol of the absolute monarchy of France. Versailles became the model for many subsequent palaces, including Peterhof.
5. Verdon Gorge
Verdon Gorge (Gorges du Verdon) – the deepest and most beautiful gorge of France, sometimes more than 700 meters deep. It is located in Provence along the Verdon river.
6. Lavender Fields of Provence
Romantic lilac fields of fragrant lavender have become a symbol of Provence. The plateau of Valencole is best known for its lavender fields. However, there is also a sea of purple around the other towns in Provence.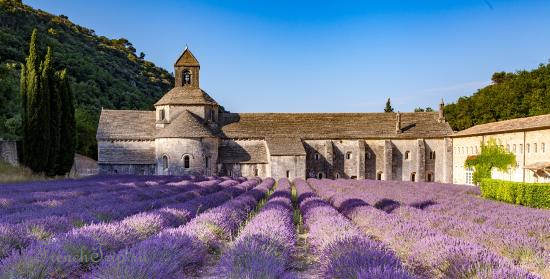 7. Chateau de Chambord
The most beautiful chateau in France, an example of French Renaissance. Chateau de Chambord is located in the Loire valley and is one of the three most popular Chateaux of the Loire, along with the castles of Chenonceau and Amboise. The Château of Chambord was the first castle in the valley to be added to the list of UNESCO World Heritage Sites and later the entire valley was included.
8. The city-fortress of Carcassonne
Situated in the very south of France, close to the Spanish border, Carcassonne is listed as a UNESCO World Heritage Site for its perfectly preserved medieval fortified town and castle ensemble. About 4 million tourists visit Carcassonne every year – it is one of the most visited attractions in France.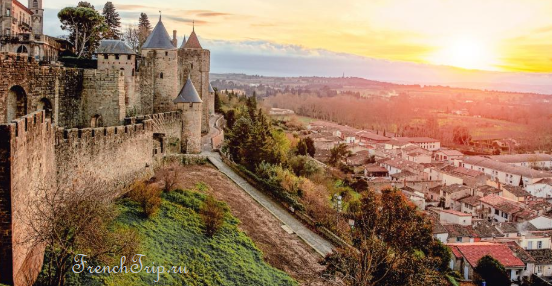 9. Pont du Gard
Pont du Gard is the highest surviving Roman aqueduct. This bridge was part of a 50-meter long aqueduct built to transport water from the Uzes springs to the city of Nîmes.
10. Château de Fontainebleau
A unique example of a royal residence beloved for centuries.